Next Schedule
November 8, 2019 - January 13, 2020

Place: Kochi Castle in Kochi City 高知市
Photos were taken in January 2019.
This exhibition was held until January 6, 2019 at Kochi Castle 高知城.
What a fantastic art piece!
My recommended event.
Outside the castle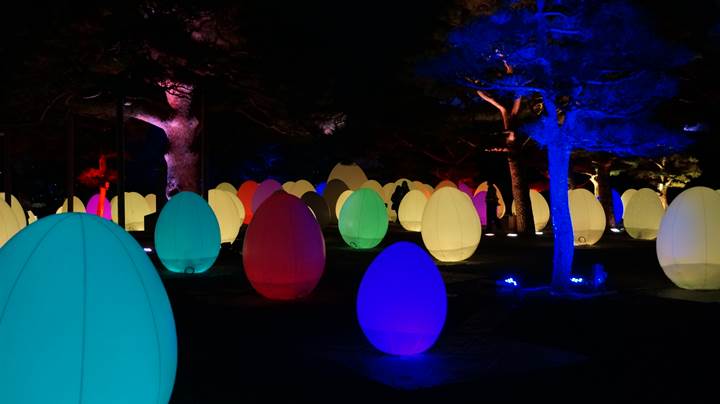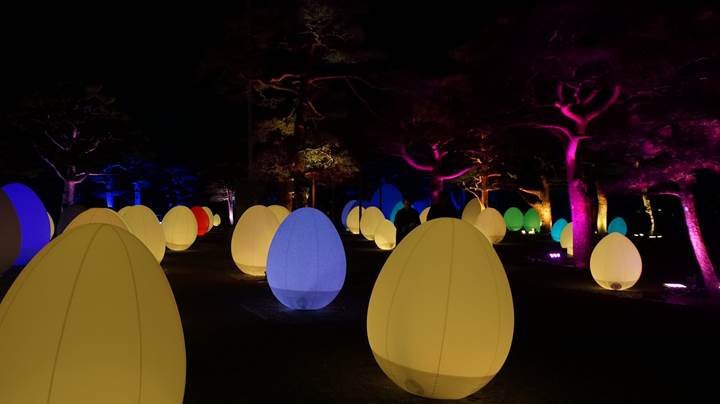 A lots of large and small eggs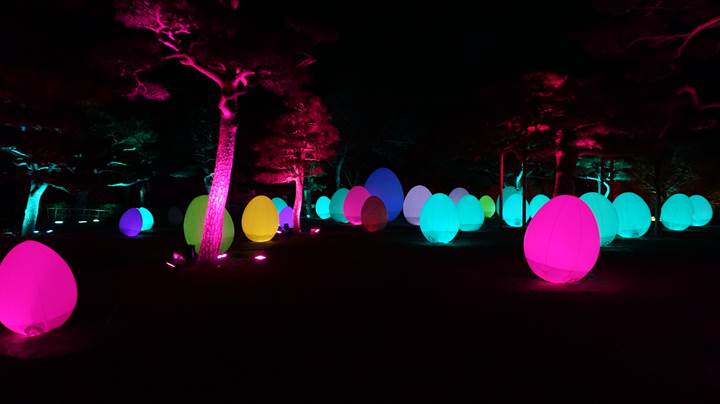 Sound effect is also good.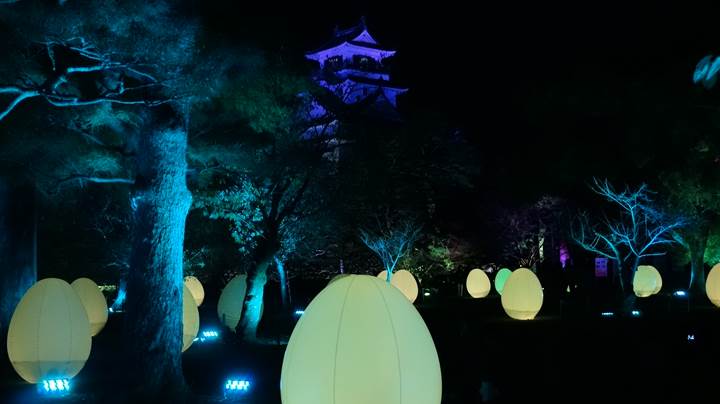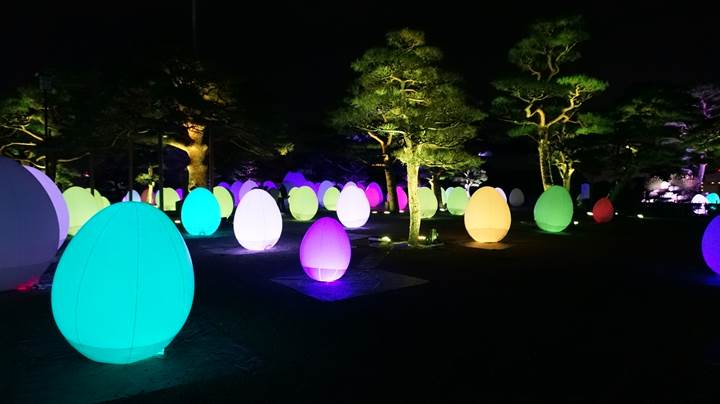 By the way. I went to the exhibition that was held outdoors and I expected to get some food there, but, unfortunately there weren't any of the usual food booths.
Maybe it's because I went on a weekday or maybe they just don't serve food, I guess.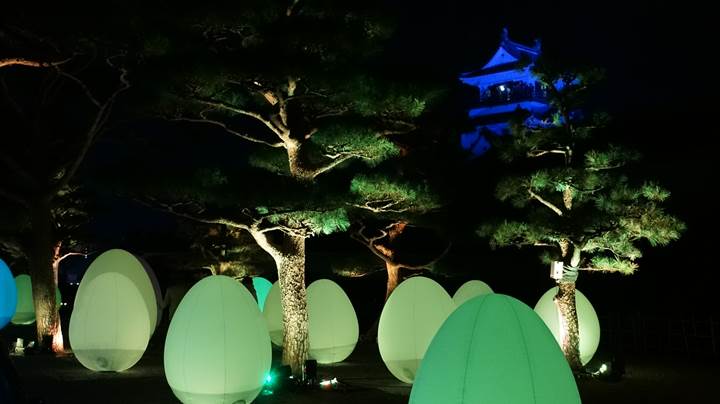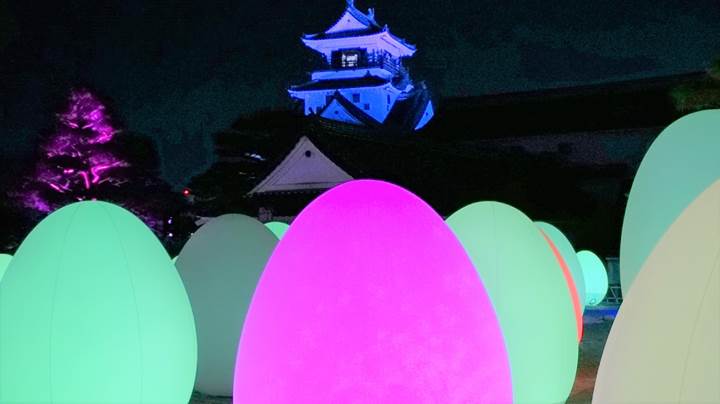 Some people might want to buy the egg.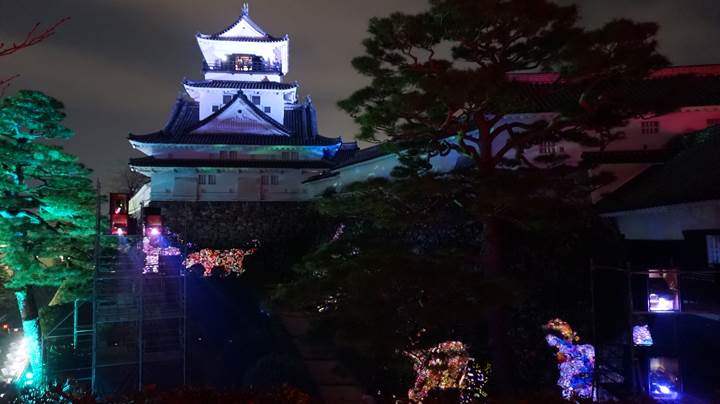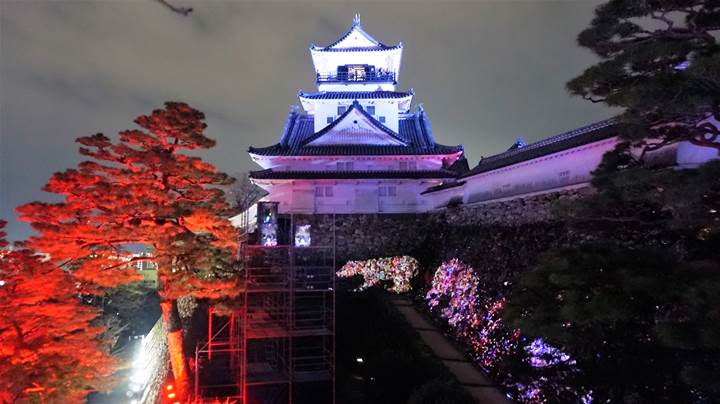 Animals that designed with flowers are moving in the stone wall.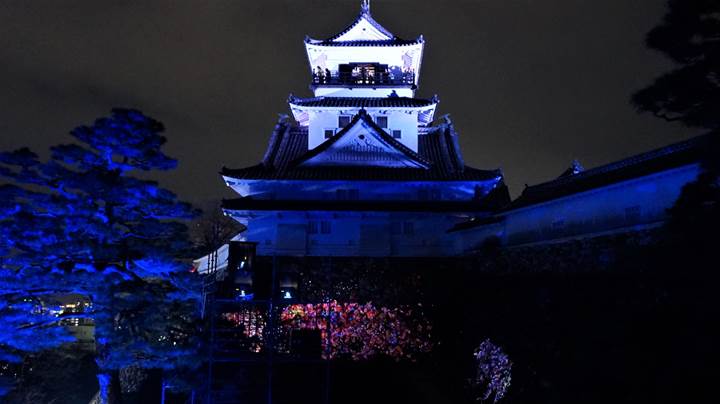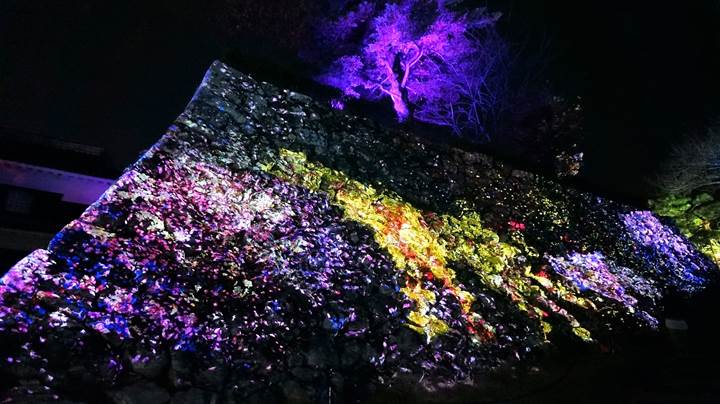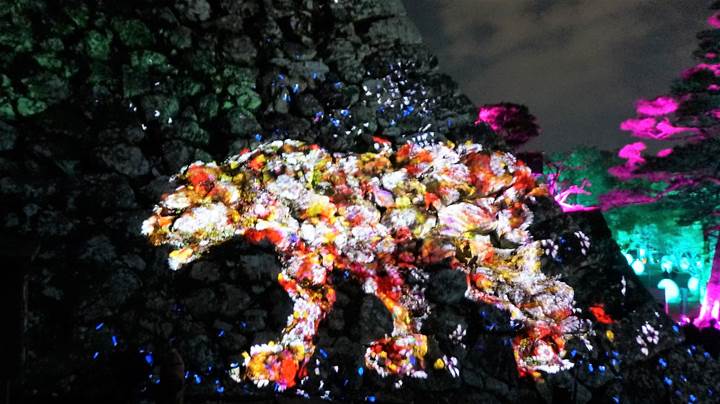 Maybe this is tiger.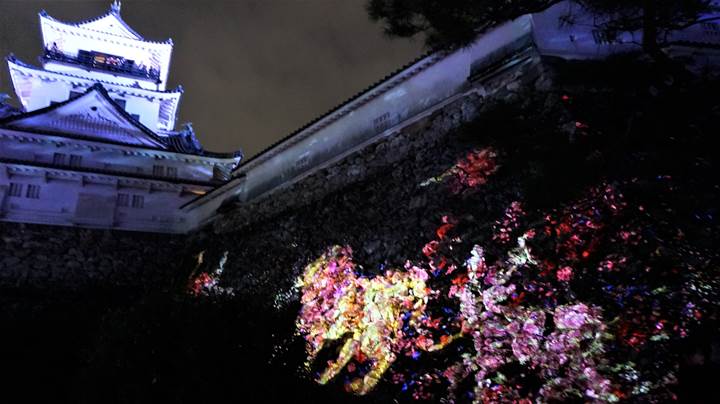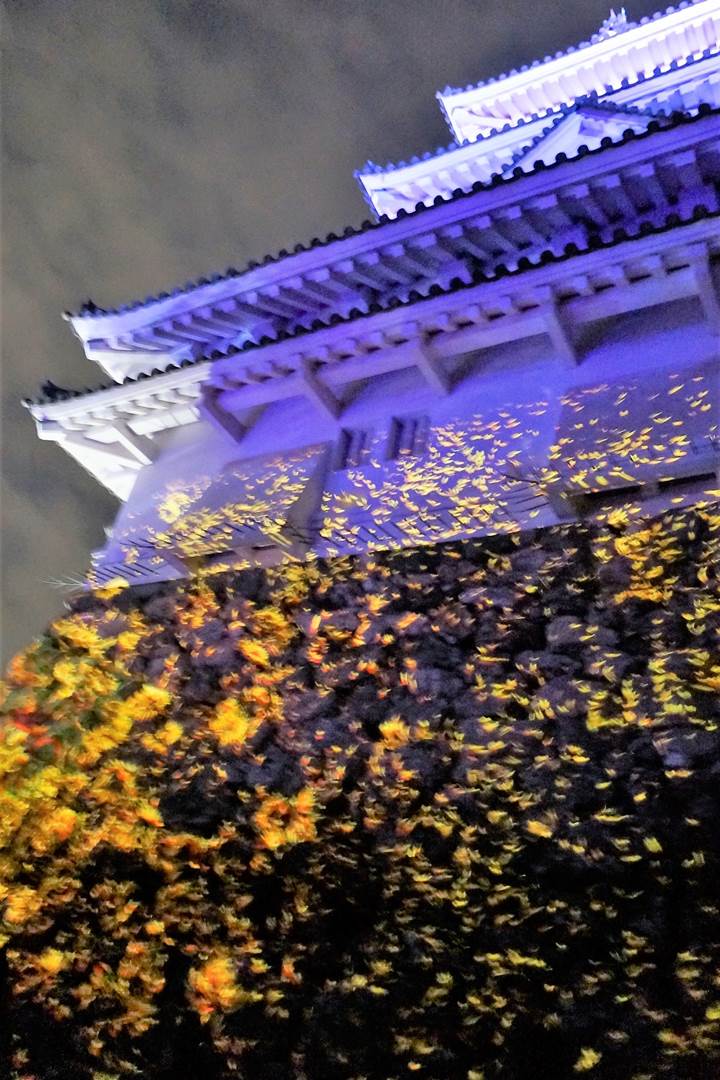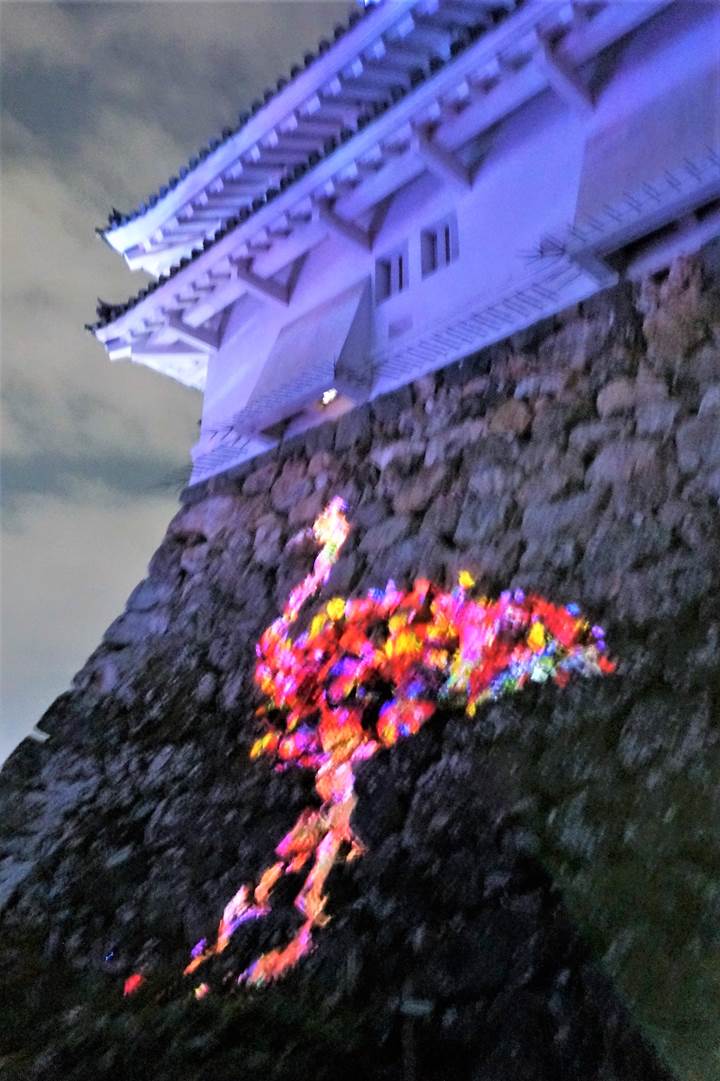 Bird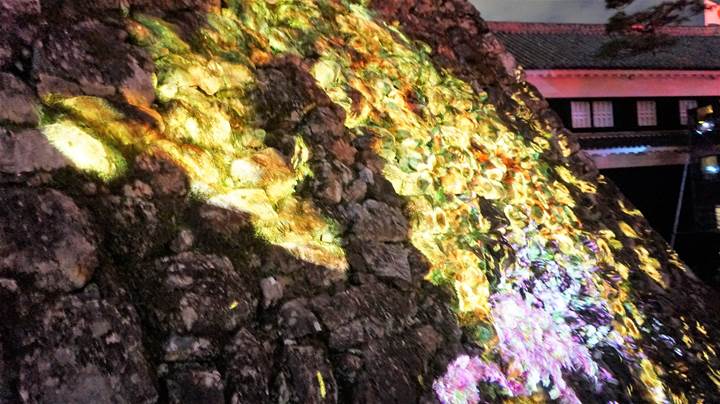 Giraffe?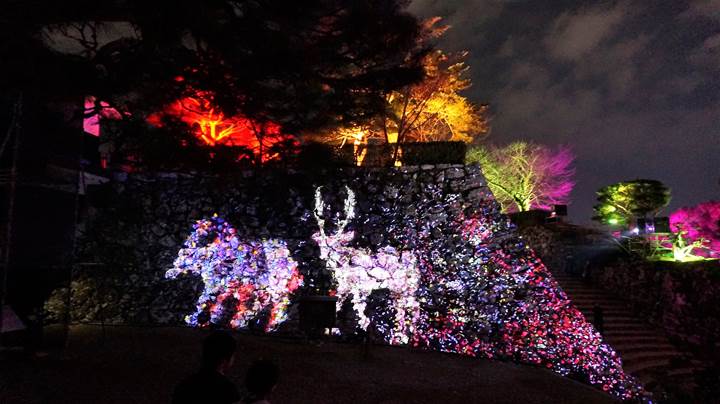 White one might be deer / reindeer.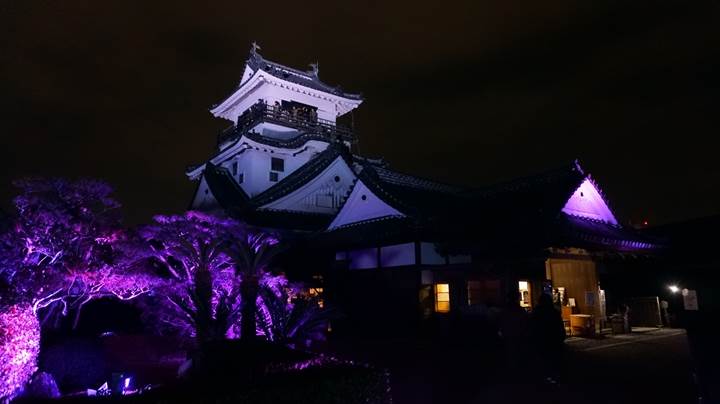 This event's ticket was 1500 yen which includes admission for not only the exhibition but also the top floor of the castle tower. Usually, admission to the castle tower costs 420 yen.
Inside the castle
You should take off your shoes when you enter the castle tower.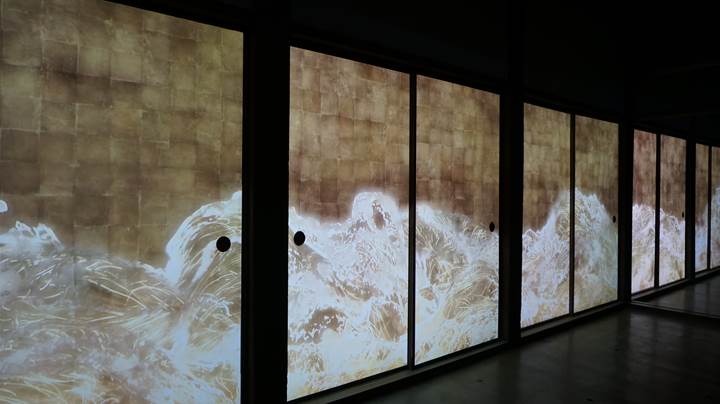 Moving wave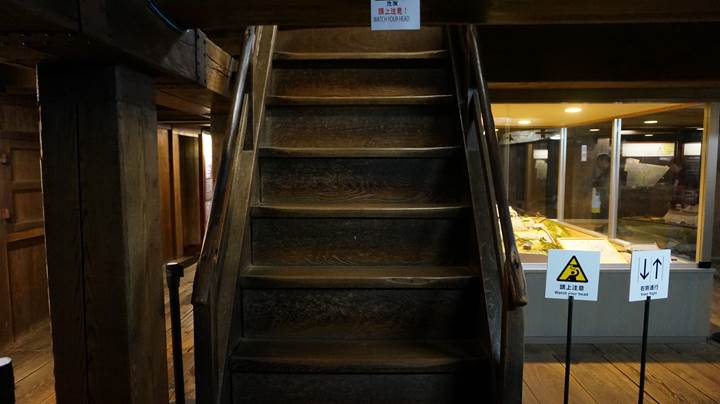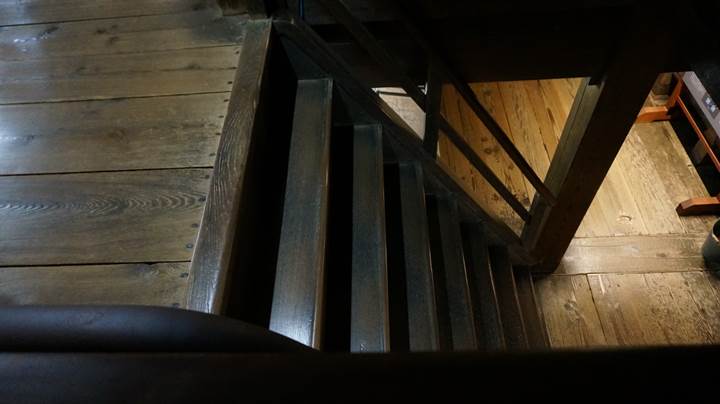 Very steep steps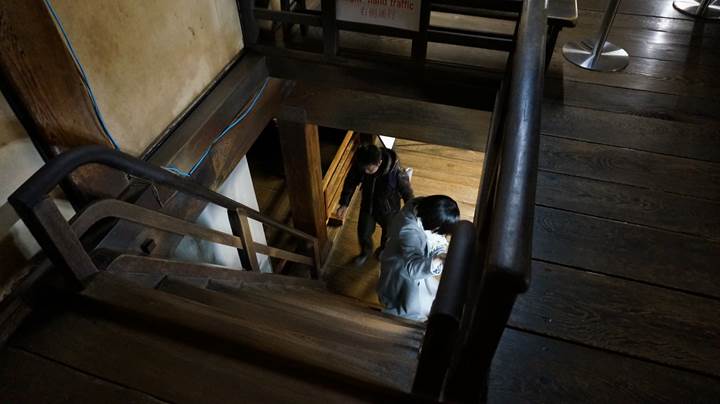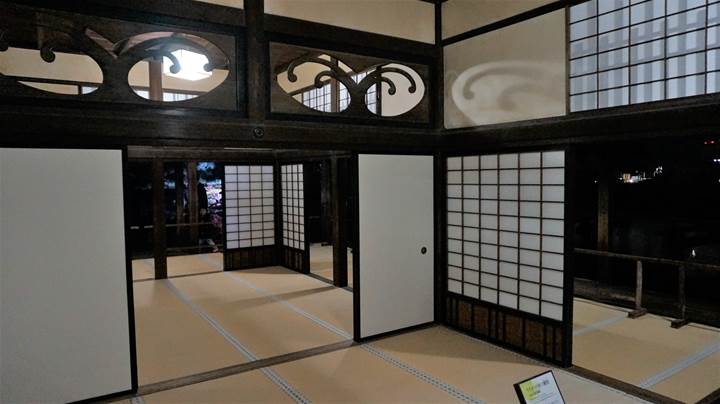 Where is the princess of this castle?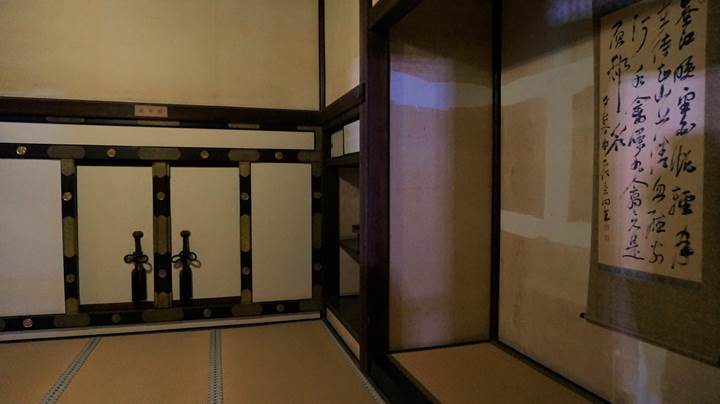 Where is samurai people?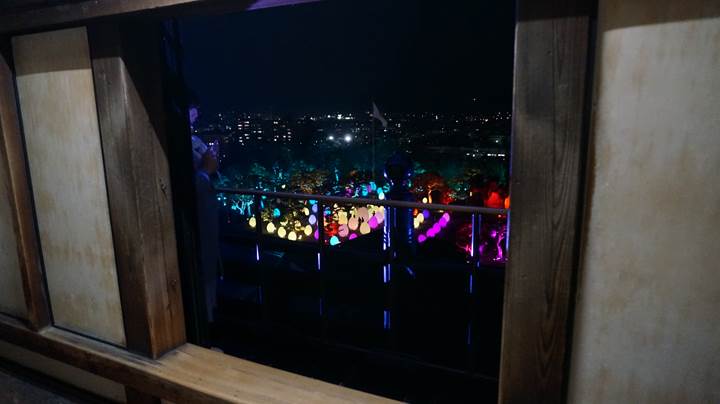 View from the top floor.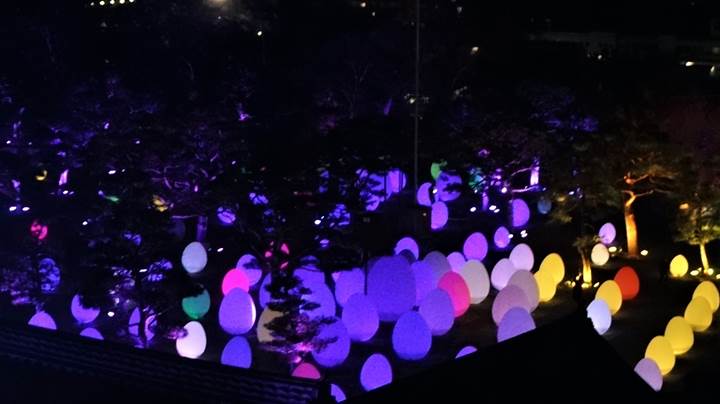 You can get a 360 degree view walking through all sides.
It is often crowded with many people who are taking photos.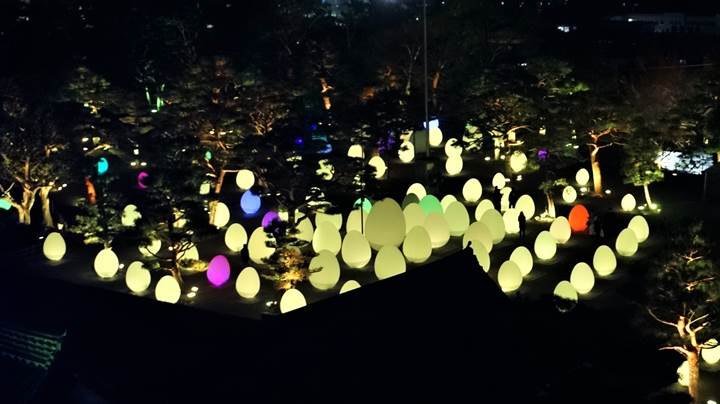 You can make a circuit of the balcony.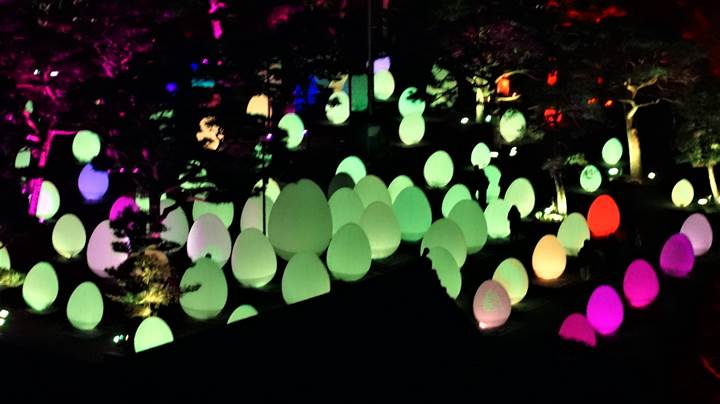 The balcony is crowded with many people who are taking photos.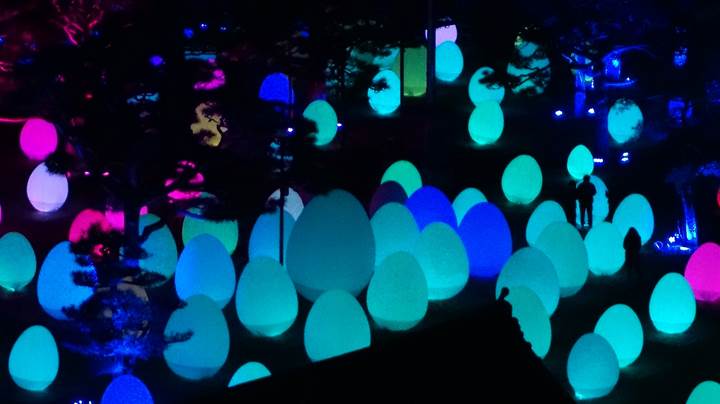 Awesome!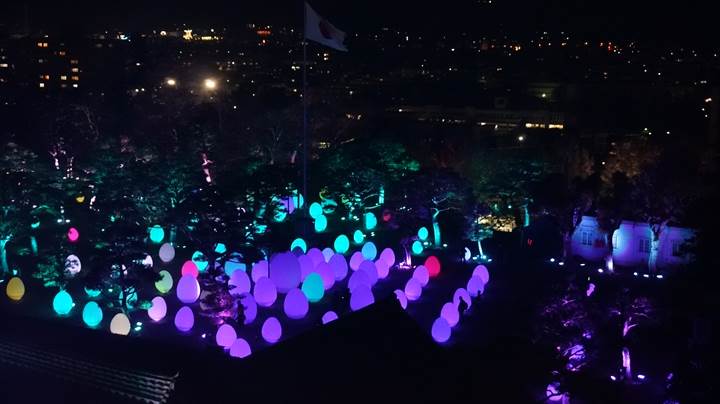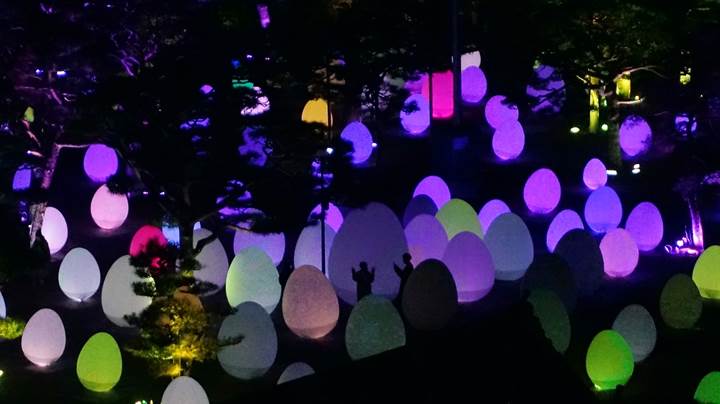 Information
teamLab: Digitized Kochi Castle
チームラボ 高知城 光の祭

November 22, 2018 - January 6, 2019
November 8, 2019 - January 13, 2020

17:00〜21:30(Last admission is at 21:00)
Adult 1500 yen
* You can go into the castle tower and walk up to the top floor to see the great view.
teamLab's website about Kochi Castle in2019
チームラボ 高知城 光の祭 | teamLab / チームラボ
チームラボが、日本三大夜城の高知城を、人々の存在によって変化するインタラクティブな光のアート空間に。高知にゆかりのある歴史上の人物が登場する作品もも展示。
About Kochi Castele (in Japanese) 高知城管理事務所
「チームラボ高知城光の祭」開催 | 高知城
いつも高知城・高知公園をご利用いただき誠にありがとうございます。11月22日(木)より「チームラボ高知城光の祭」を開催しています。様々な光で彩られた三の丸、二ノ丸、城内をお楽しみ下さい。開催期間中、ス...
Recommended ramen near Kochi Castle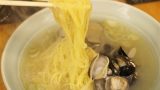 Shijimi Freshwater Clam Ramen in Kochi 高知 Shikoku 四国 - 呑兵衛屋台 しじみラーメン
When you are drunk, a bowl of fresh water clam ramen will sober you up.
---
EPSON teamLab Borderless in Odaiba Tokyo
teamLab Borderless: MORI Building DIGITAL ART MUSEUM | teamLab
Opening as part of the Toranomon-Azabudai Project in Tokyo (completion 2023)
The similar event was held at Hiroshima Castle 広島城.
February 8 - April 7, 2019
teamLab: Digitized Hiroshima Castle | teamLab
teamLab transforms Hiroshima Castle, one of Japan's top three flatland castles originally built in 1589, into an interactive art space. Hiroshima prefecture, Ja...
There are 2 exhibitions in Tokyo such as teamLab Planets and teamLab Borderless.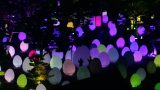 teamLab Planets and Borderless are Artistic Light Museums in Tokyo: Produced by teamLab チームラボ
When I ask foreign tourists where they want go in Tokyo many people say that they plan to go to the museum of teamLab.