This restaurant specializes in all-you-can-eat Shabu-shabu しゃぶしゃぶ. It is a Japanese hotpot dish of thinly sliced meat, tofu and vegetables boiled in the soup stock and served yourself with dipping sauces.

Specialties
They use consciously selected ingredients such as high quality brand pork, domestically produced fresh vegetables and so on.
An English menu with pictures is available, and it gives advice on how to choose between several kinds of all-you-can-eat courses.
It includes guidelines for ordering food / drinks and also talks about how to cook the food yourself.
You can view the English menu and advice on the website before you visit.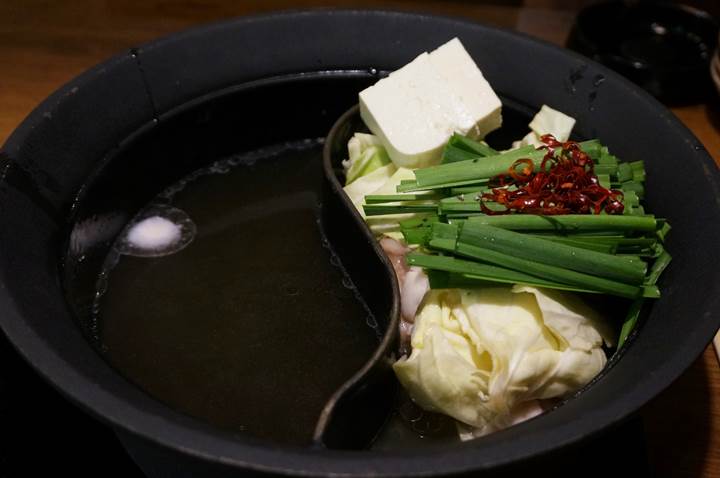 I chose the cheapest course but it was good enough that I was still full and satisfied.
Andes plateau Pork and Local Vegetables Shabu-Shabu 2780 yen
アンデス高原豚と国産野菜しゃぶしゃぶ
120 minutes
(Actually 90 minutes because the last call is 30 minutes before your allocated end time.)
It include 6 kinds of meat.
Pork from the Andean plateaus (Kalbi, Loin)
Chicken (Standard tsumire, Basil tsumire, Plum tsumire, Thigh)
* Tsumire is grained chicken.
Photos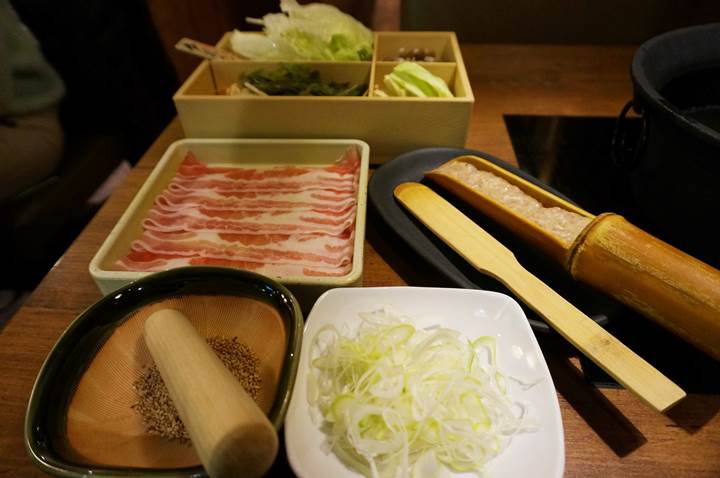 This restaurant is not buffet system. Before you order food from wait staff for the first time, these foods are served at the beginning. When you finish it you can start ordering your favorite foods.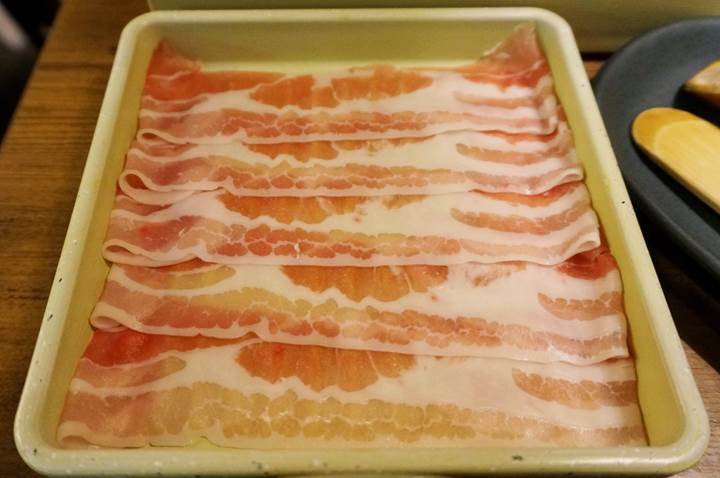 Pork Kalbi from the Andean plateaus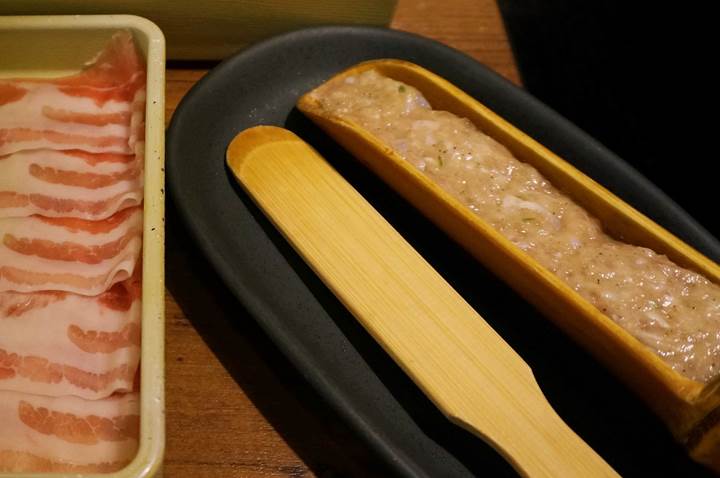 Standard Tsumire on Half-Cut Bamboo
* Maybe this food name is hard to understand. This is grained seasoned chicken.
Scoop a little out with the paddle, form a meatball with it and put it into the hot pot.
The bamboo doesn't affect the taste, it's just a tool to help you make meatballs more easily.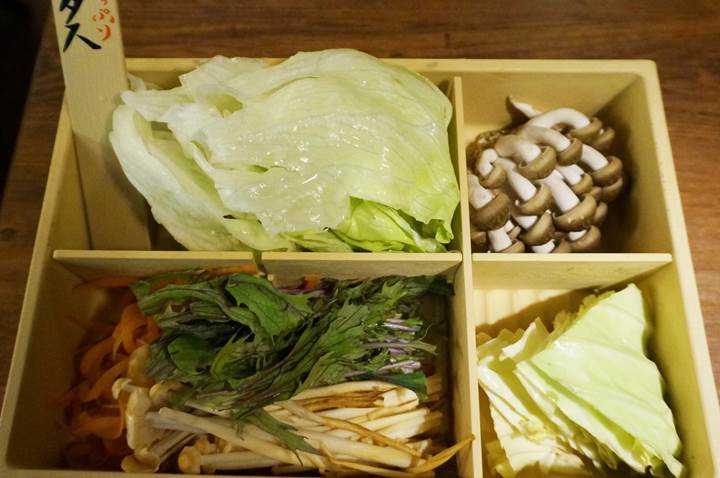 Recommended Assorted Vegetables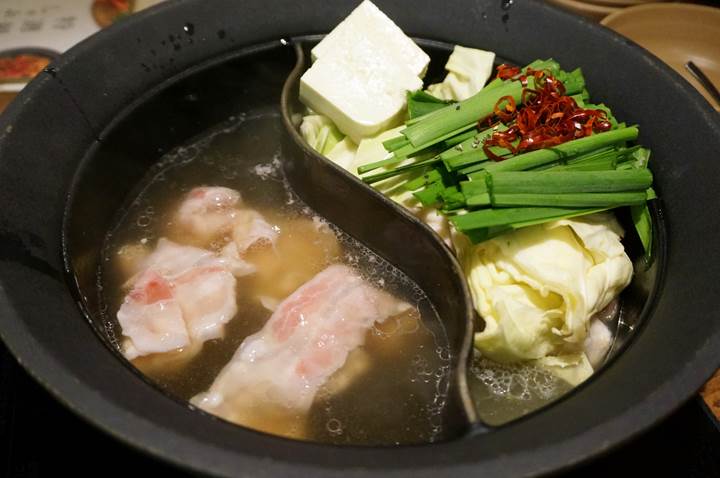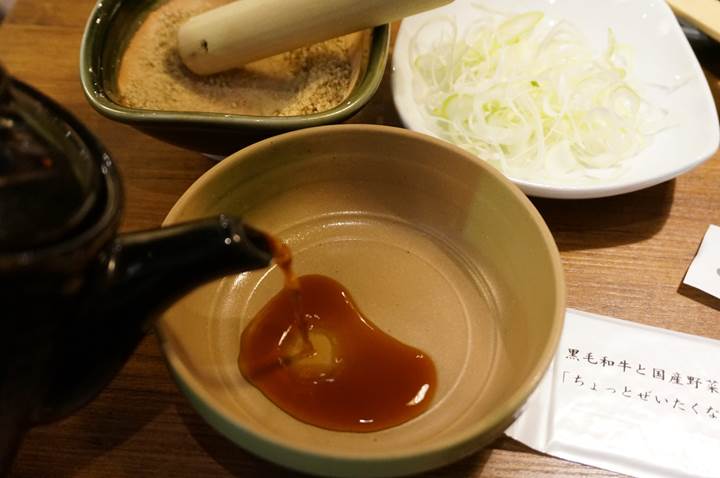 If you like, grind sesame and mix with the dipping sauce.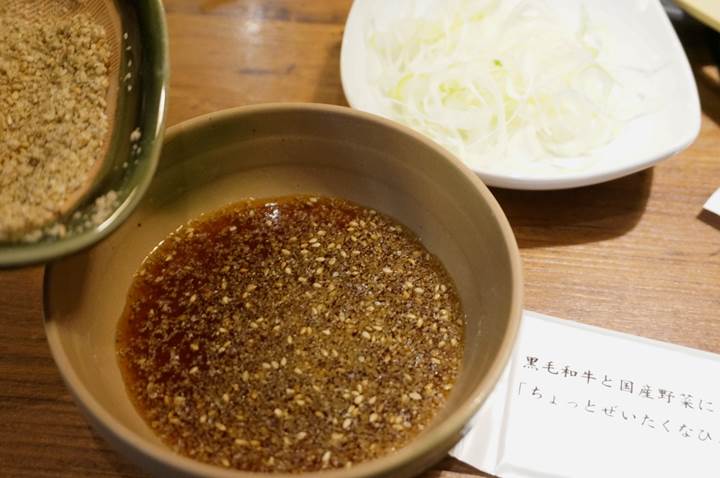 Are you ready to eat?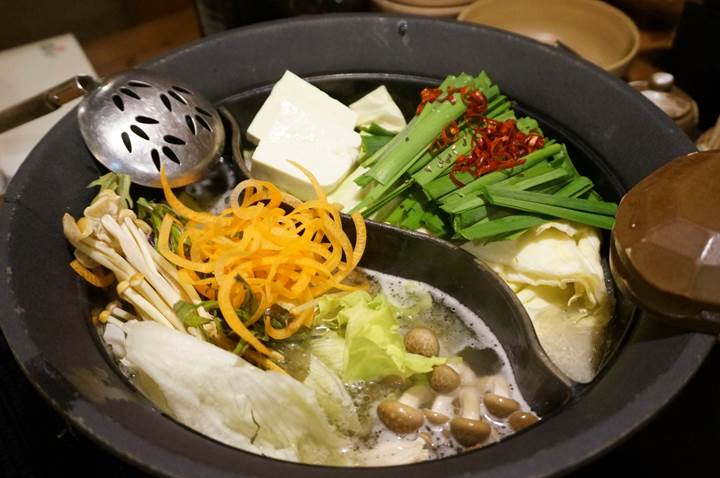 The hot pod soup is free refills. The soup is tasty, too.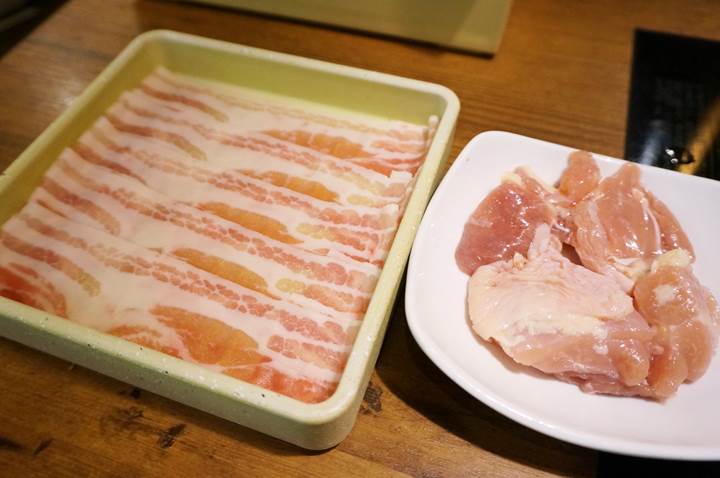 Pork Kalbi from the Andean plateaus, Chicken Thigh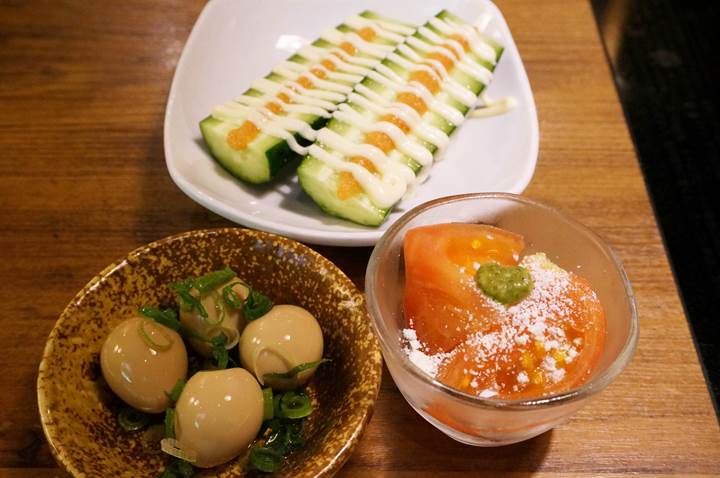 Spiced Cod Roe Mixed with Mayonnaise on Cucumber
Italian Herbs and Cheese Tomato Salad
Seasoned Quail Eggs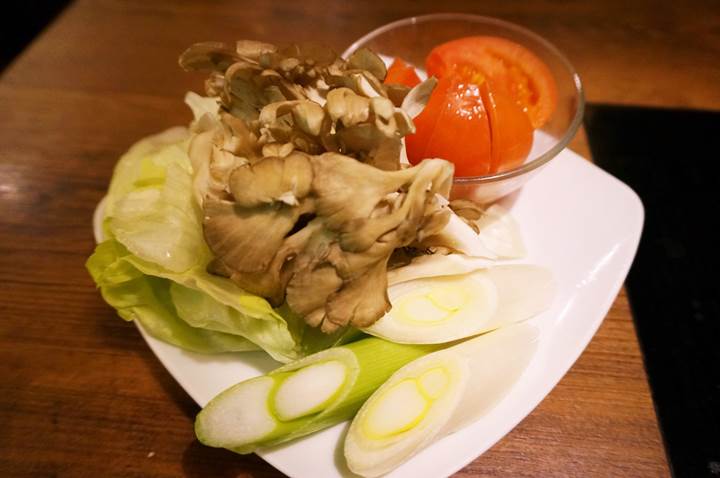 Tomatoes for Pod-Dishes
Maitake Mushrooms
Lettuce
Welsh Onion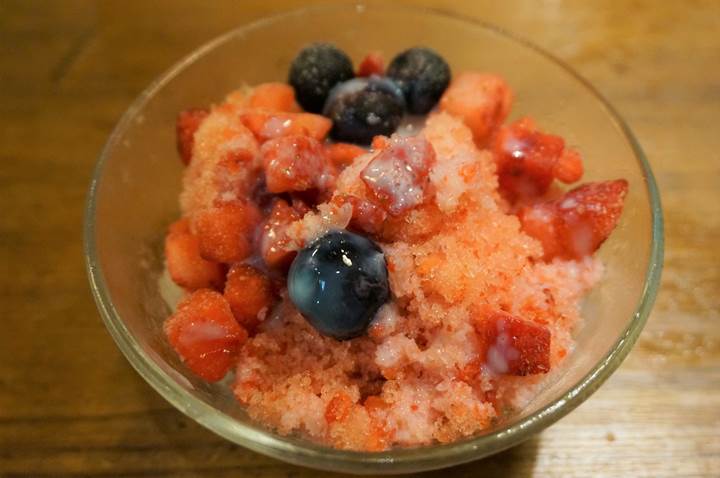 Berries Granita
Information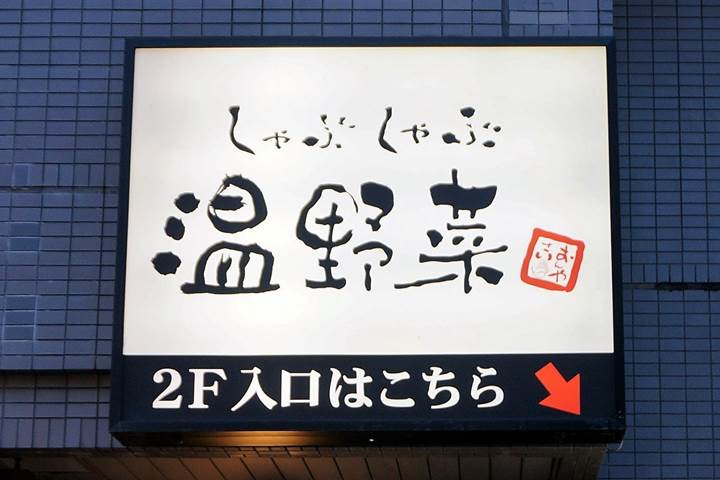 ON-YASAI Asakusa 浅草 branch is on the 2F of this building.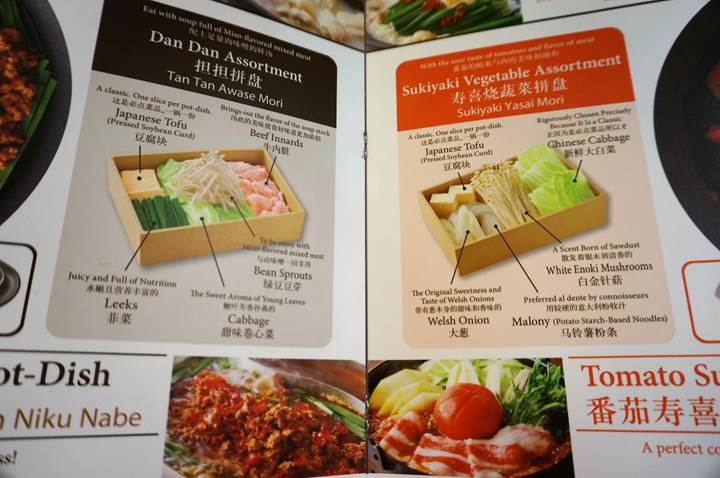 English picture menu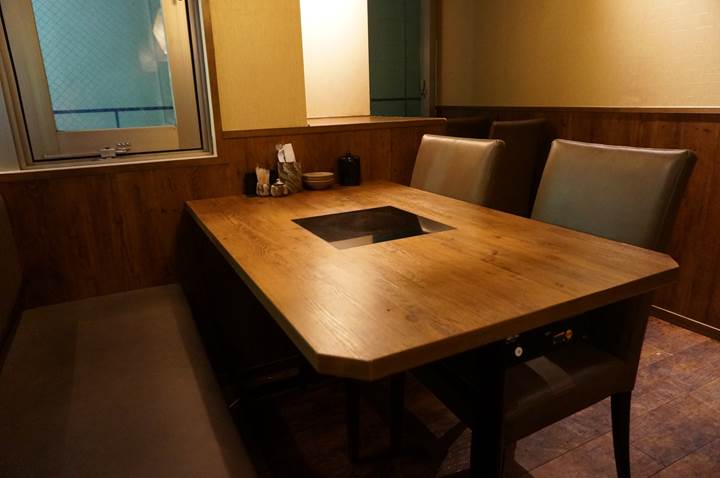 Specious seats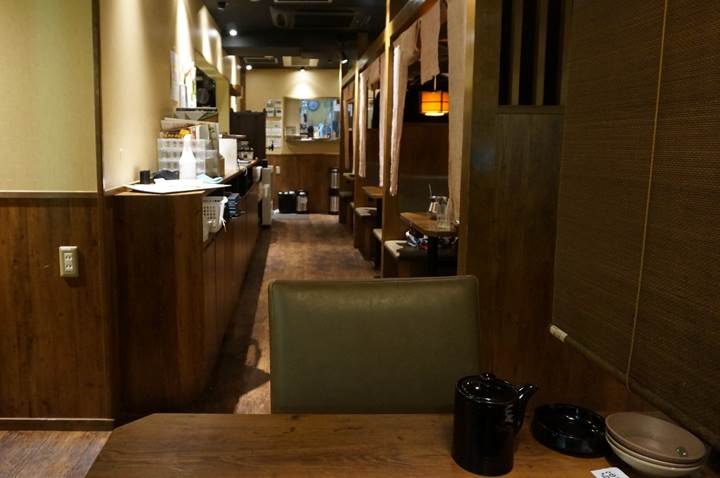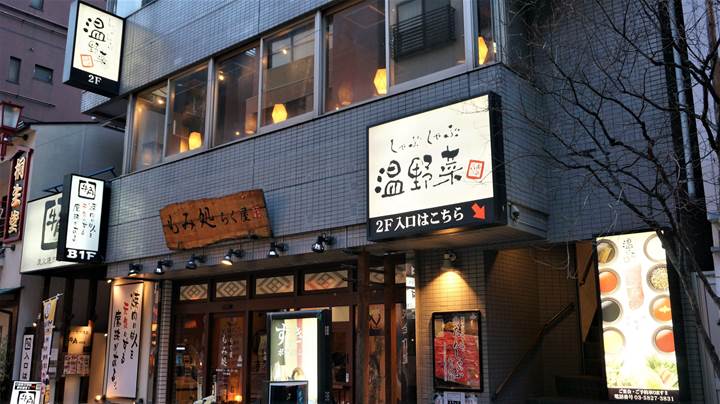 Restaurant name
Shabu-Shabu ON-YASAI しゃぶしゃぶ温野菜

Website (in Japanese)
しゃぶしゃぶ温野菜
「しゃぶしゃぶ温野菜」は食べ放題コース・食べきりセット・ランチなど楽しみ方豊富。厳選したお肉・新鮮な国産野菜をこだわりのおだしで楽しめます。さらに逸品料理・鍋肴、デザートなどメニューの種類も盛り沢山♪歓送迎会、忘年会、新年会、誕生日のお祝いなど様々なシーンでご利用ください。ぜひお近くの店舗でご予約を!
(in Japanese except English menu on the bottom of the page)
10% tax is not included in the prices.
No service fee / No cover charge
There are more than 350 ON-YASAI restaurants all over Japan.
This video below is All-You-Can-Eat Course of Selected Beef and Andes plateau Pork 厳選牛とアンデス高原豚 2980 yen.
I introduce some restaurants around popular sightseeing places in downtown Tokyo.
Check out Google Maps below!
Photos were taken at Asakusa 浅草 branch in 2018. Information is as of November 2019.
---
Another restaurant chain offers All-You-Can-Eat Deep Fried Skewered Meat and Vegetables.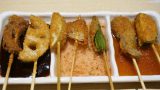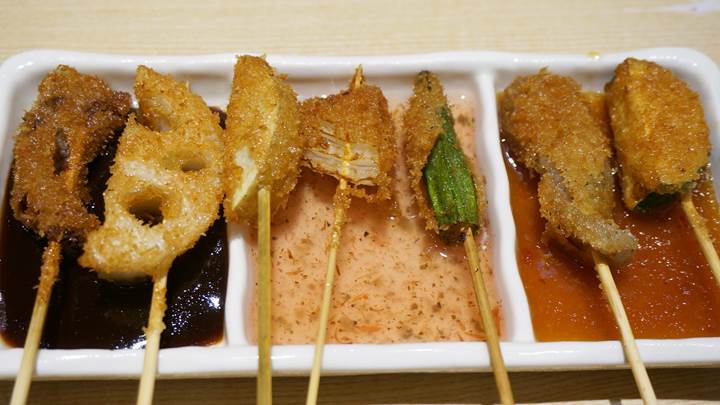 All-You-Can-Eat Deep Fried Skewered Meat and Vegetables / KUSHIKATSU 串カツ - KUSHIYA MONOGATARI 串家物語
A restaurant chain KUSHIYA MONOGATARI 串家物語 specializes in deep fried skewered meat and vegetables. (Breaded, deep fried skewers)They offer all-you-can-eat, and optional all-you-can-drink.