Shibuya 渋谷 in downtown Tokyo is good place for shopping, eating and drinking. I introduce you to well known and popular spots in Shibuya.
CENTER-GAI センター街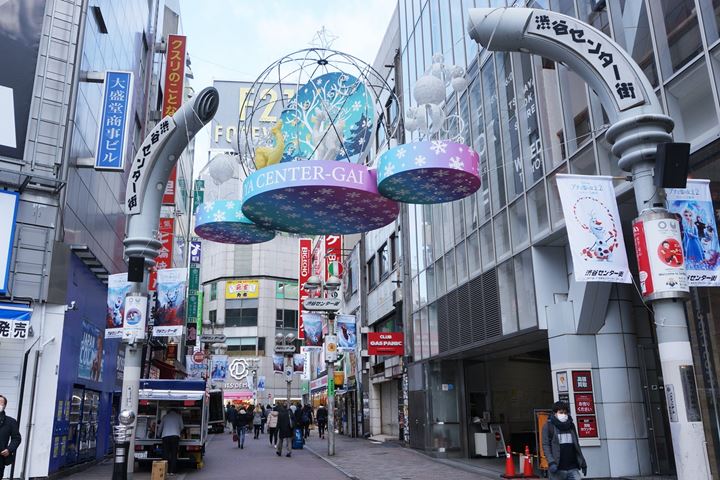 There is a beef stand MARUJYU 丸十精肉店 on the street (CENTER-GAI) below. They offer Kobe Beef 神戸牛 on a skewer. Eating-in place is available on the 2F.
株式会社マルジュウ | 食肉・食品製造・加工・販売 卸・小売 東京・中野
食肉・食品製造・加工・販売 卸・小売 東京・中野の株式会社マルジュウです!
You can reasonably try many kinds of Wagyu beef below.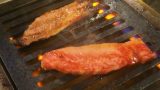 Enjoy Japanese Wagyu Beef 和牛 at Standing Bar in Tokyo! - YAKINIKU Barbecue at JIROUMARU 立喰い焼肉 治郎丸
Do you want to try Japanese Wagyu beef inexpensively?You can enjoy eating many kinds of domestically produced Japanese beef at a standing barbecue chain.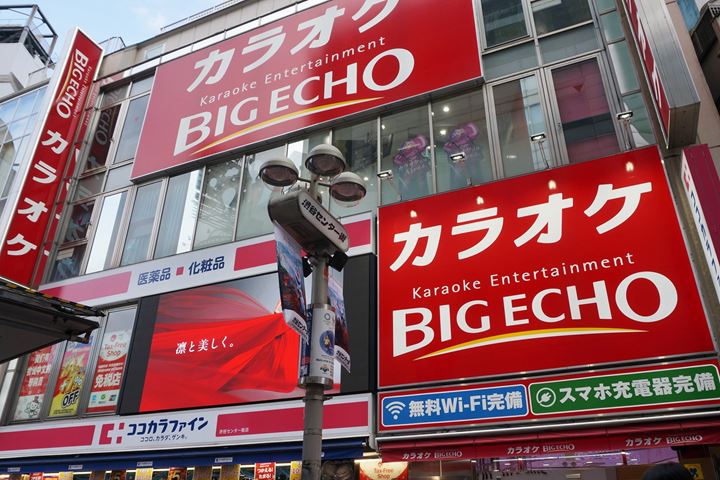 This karaoke place offers cloak service below. After you store your stuff in this place you can enjoy karaoke or walk around Shibuya empty-handed.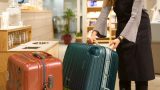 A cloak room app "ecbo cloak" is effortless and useful while traveling Japan instead of using coin lockers. コインロッカー・クローク・アプリ
There is an app called "ecbo cloak" about cloak rooms that is useful while traveling Japan.
---
Department stores near CENTER-GAI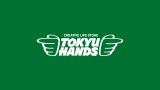 Tokyu Hands
TOKYU HANDS is "THE ONE-STOP SHOP" chock-full of many products unique to Japan, such as high-quality and high-functional living ware, fancy made-in-Japan bags, ...
PARCO パルコ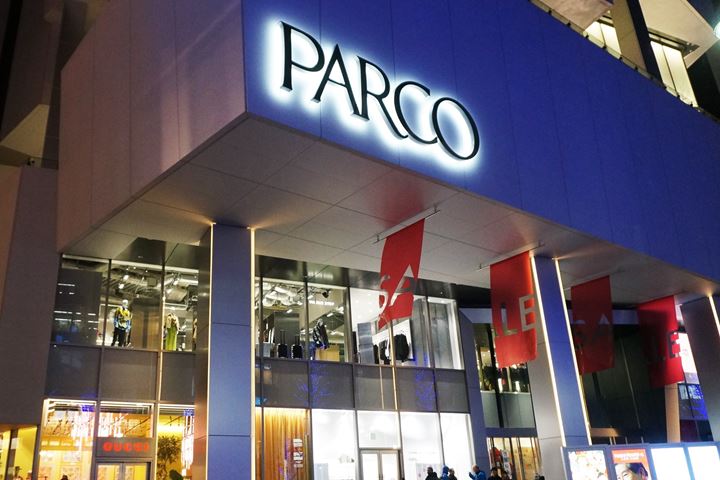 PARCO is a famous shopping place in Shibuya. It was rebuilt in November 2019.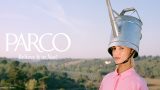 渋谷PARCO-パルコ-
渋谷PARCOの公式サイト。渋谷パルコの店舗情報やフロアガイド、ファッション、雑貨などショップの最新ニュースをお届けしています。
Pokemon Center Shibuya (6F) ポケモンセンターシブヤ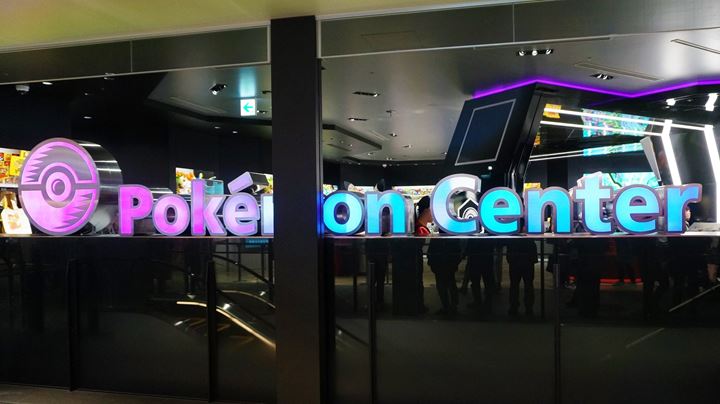 It is located on the 6th floor in PARCO.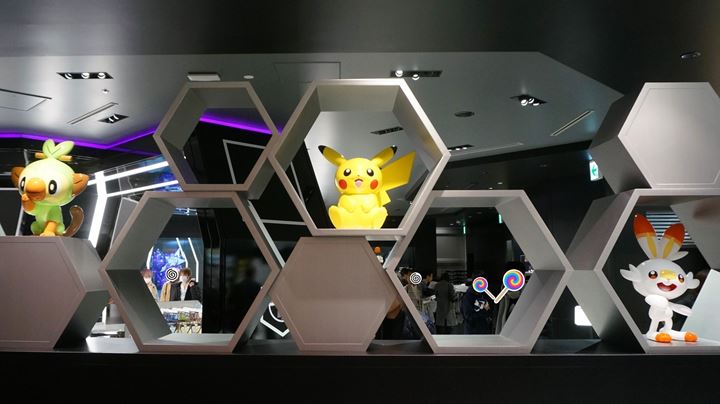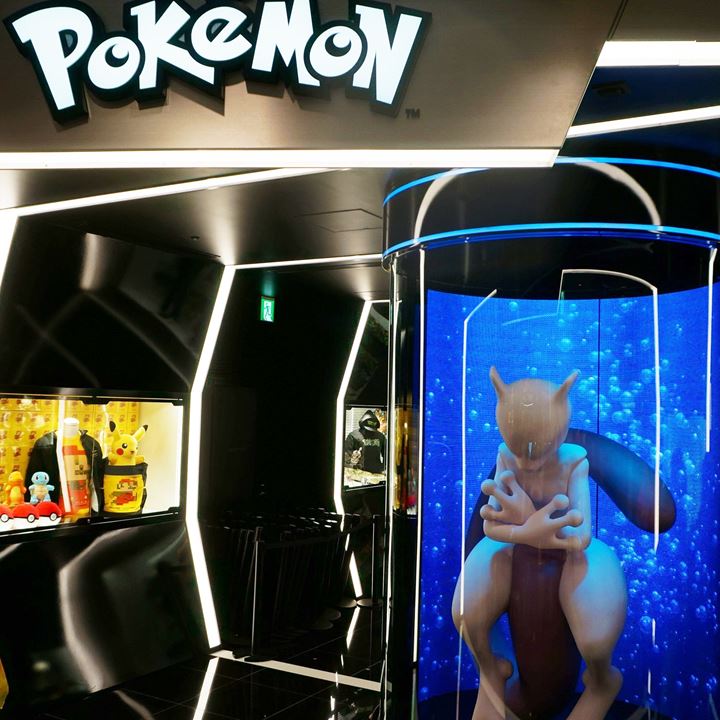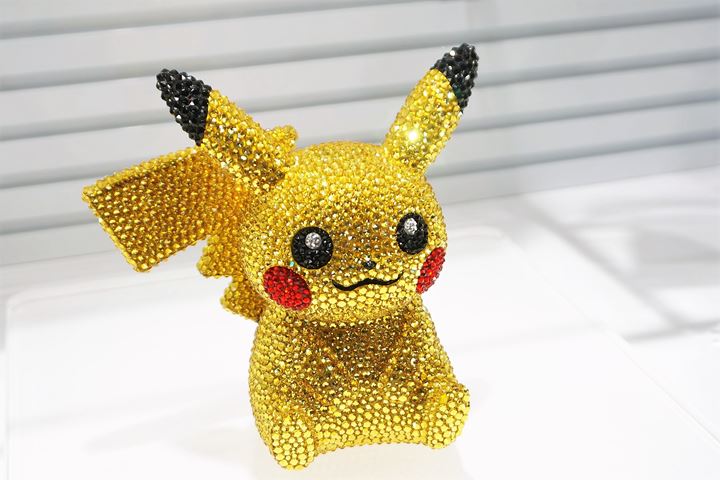 According to a staff member they sell SWAROVSKI PIKACHU. I didn't ask the price though. It might be sold out now.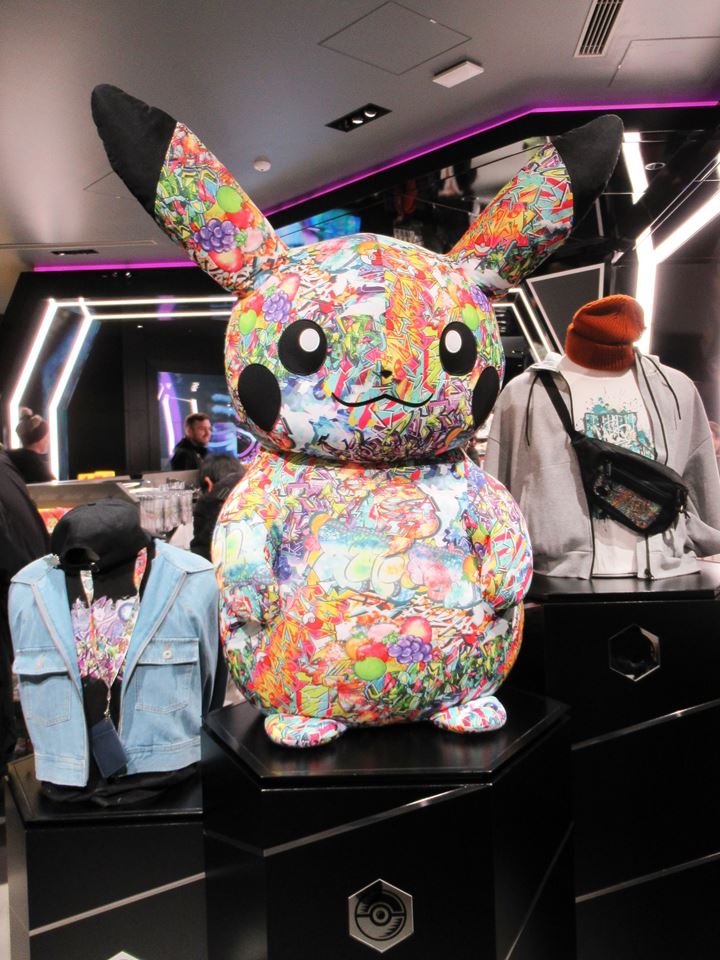 Nintendo TOKYO (6F) ニンテンドートウキョウ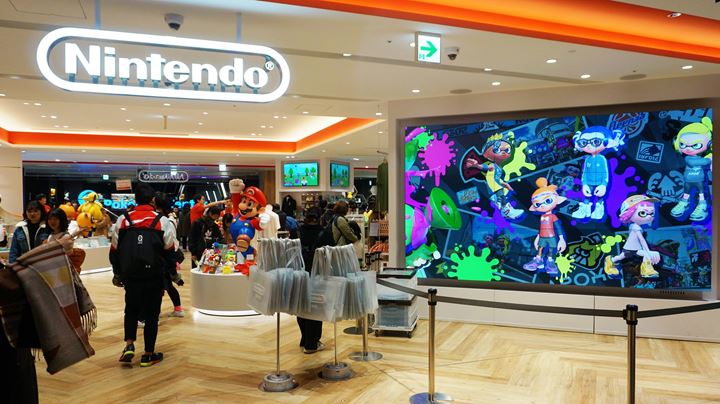 It is located on the 6th floor in PARCO.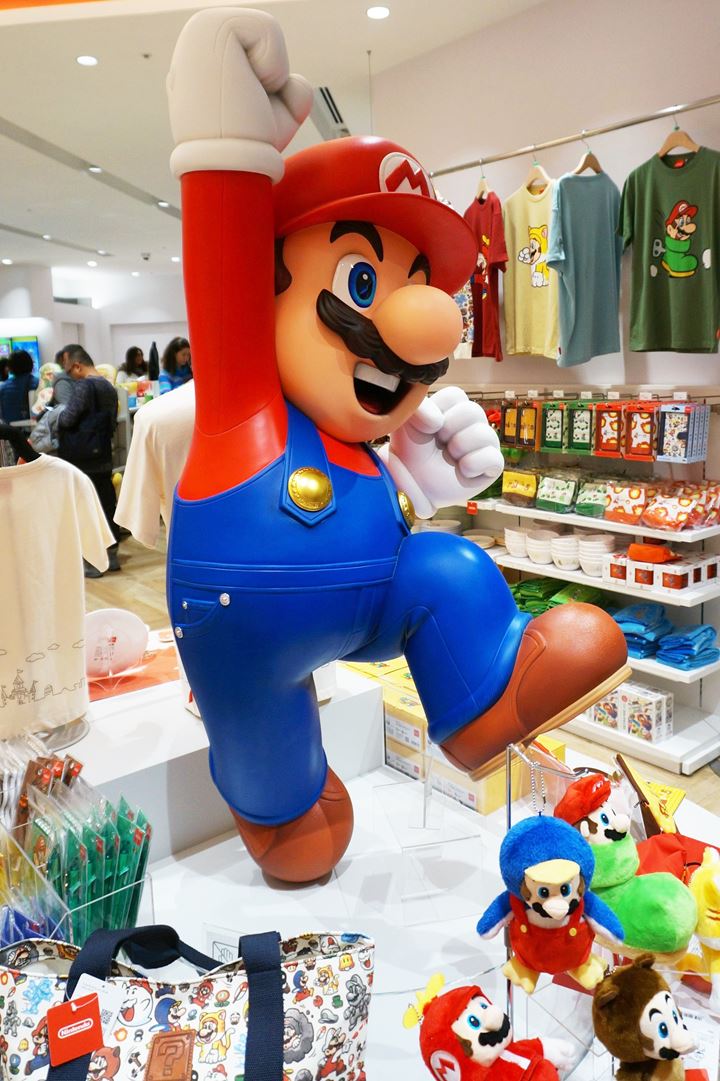 JUMP SHOP (6F) ジャンプショップ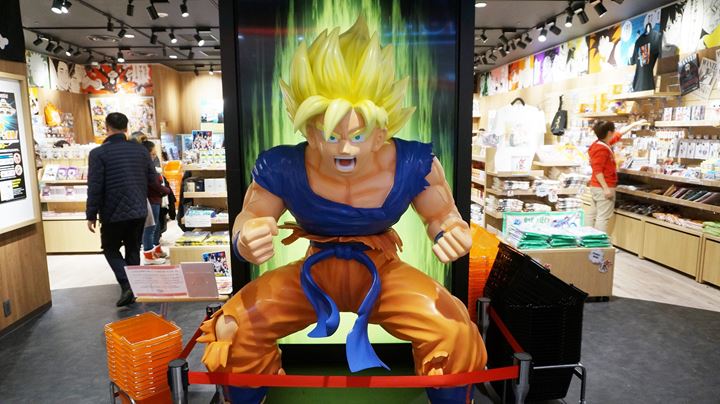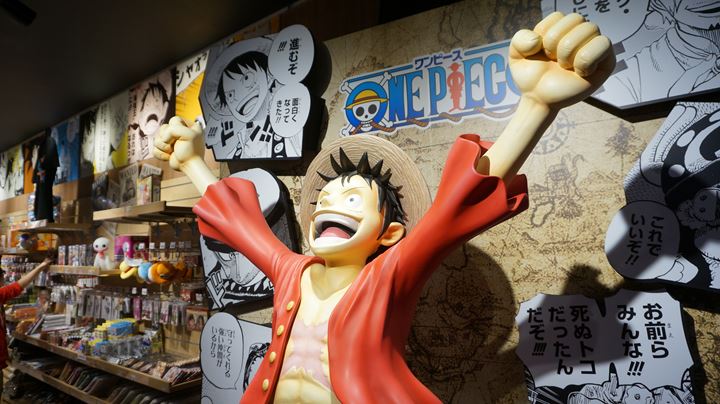 Restaurant and Bar in PARCO
Udon Noodles Restaurant ONIYANMA (B1F) うどん おにやんま
(Udon golden-ringed dragonfly)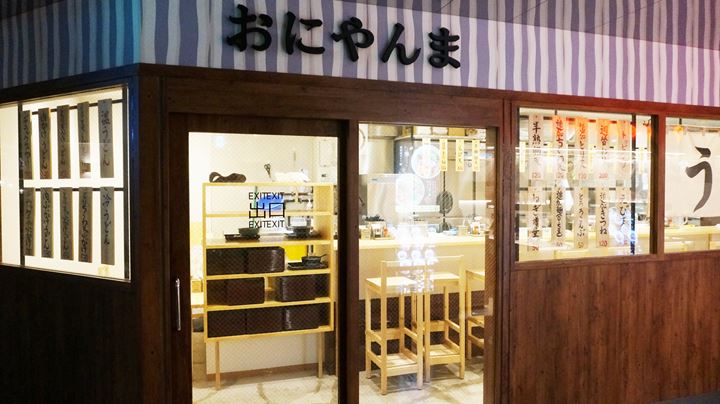 ONIYANMA おにやんま is my favorite udon chain. They offer delicious udon and chicken tempura.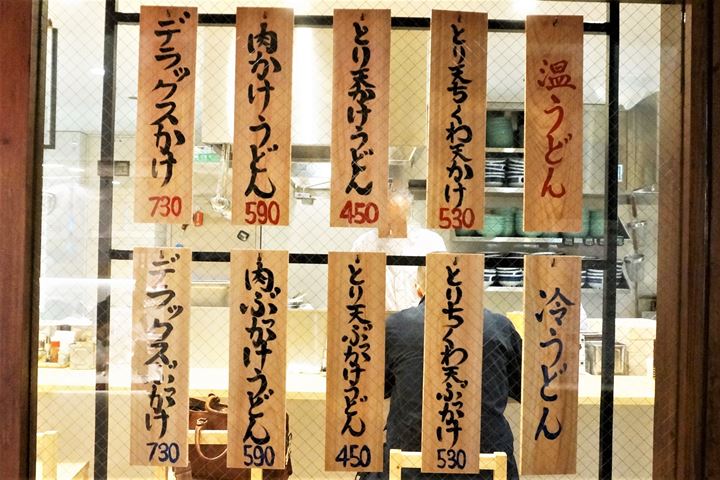 Tempura Bar KIKU (B1F) 立呑み天ぷらKIKU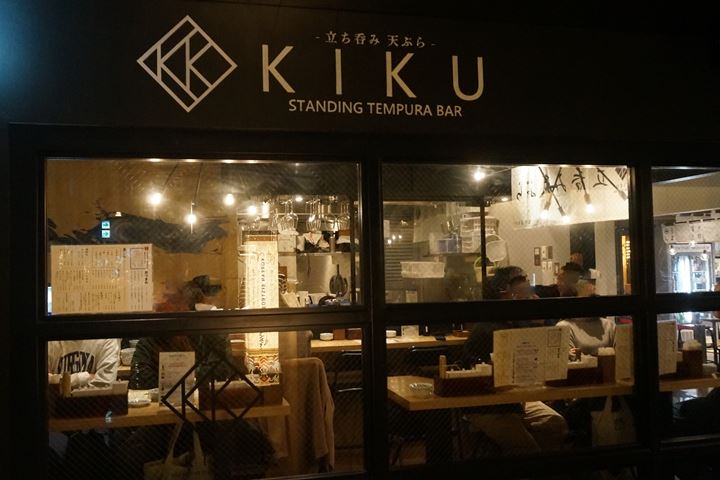 They are a chain of standing tempura bar, but actually this branch use seating style. (However, other branches are standing style.)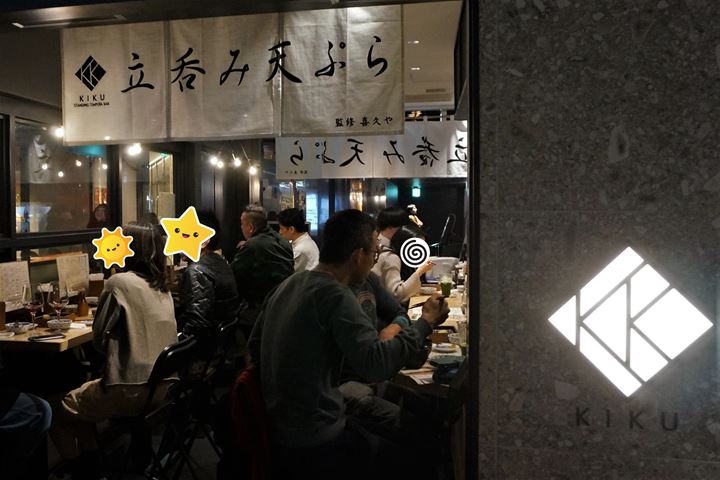 They offer high quality tempura reasonably.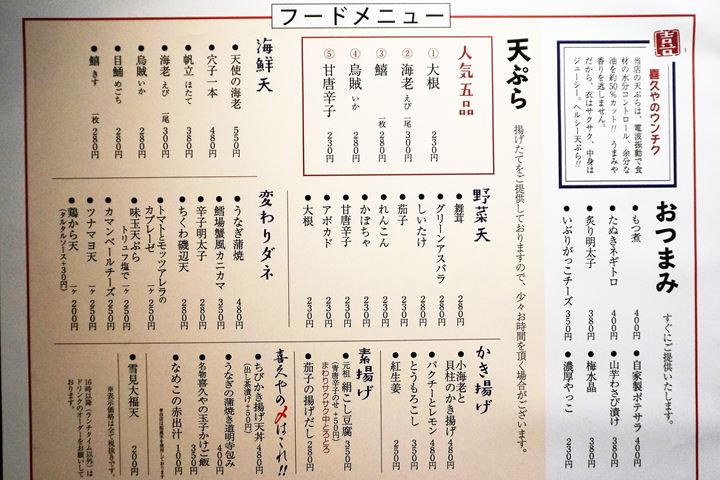 This menu was as of January 2020.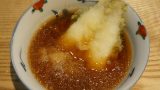 Standing Tempura Bars in Tokyo 天ぷら - KIKUYA 喜久や, TACHITENMARU 立天○
There are many kinds of standing bars in Japan, but standing tempura bars are rare.I will introduce 2 tempura bars in Tokyo that uses high quality ingredients such as seafood and oil.If you have the same quality tempura at a seating style luxury resta...
Tachinomi BEERBOY (B1F) 立飲みビールボーイ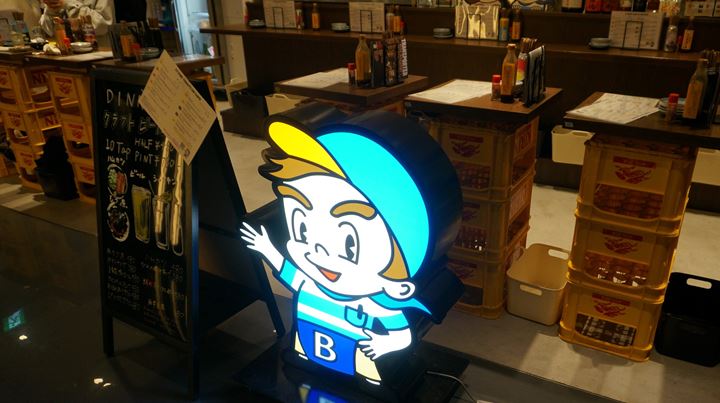 Standing style beer bar
Enjoy Japanese craft beer!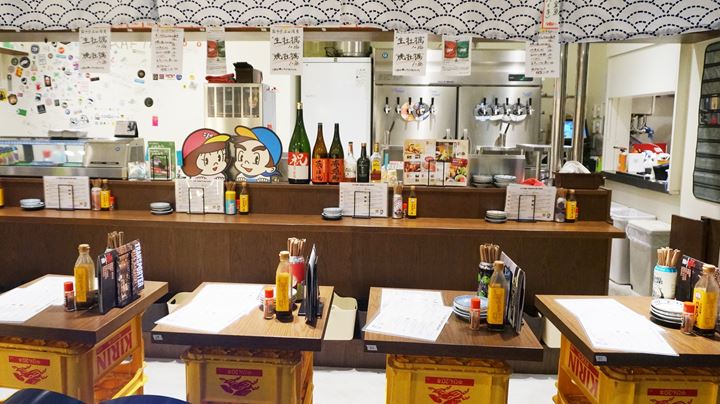 Website (in Japanese)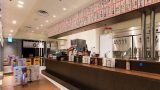 渋谷パルコ店 - クラフトビアマーケット
クラフトビール30種類が550円均一! クラフトビアマーケットは、クラフトビールをいつでも気軽に、いろいろ楽しんでほしいから、 毎日リーズナブルな価格でご用意しています。
SHIBUYA FUKURAS 渋谷フクラス・TOKYU PLAZA 東急プラザ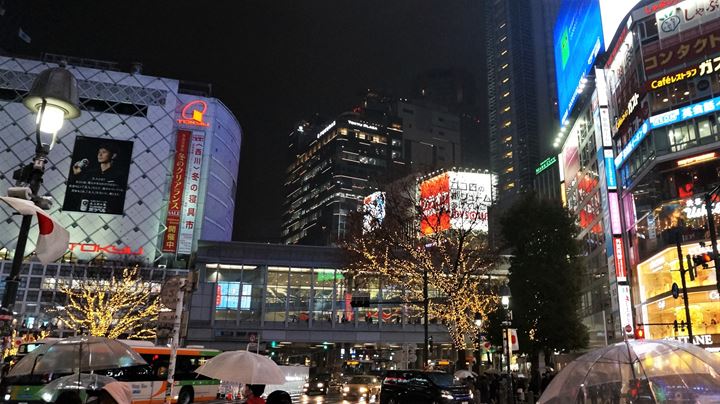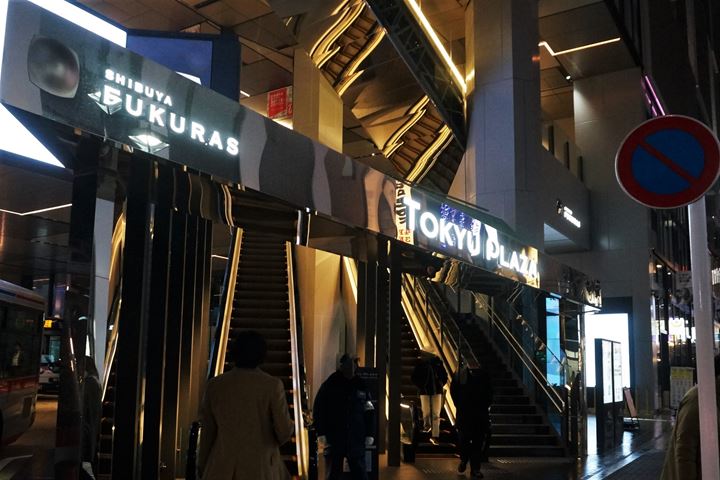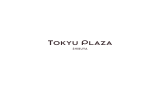 English|TOKYU PLAZA SHIBUYA | TOKYU PLAZA
「東急プラザ渋谷」公式サイト。渋谷の施設情報、ショップ情報、フロアマップ、アクセス、イベント、ポイントカードをご案内。東急不動産のショッピングセンター。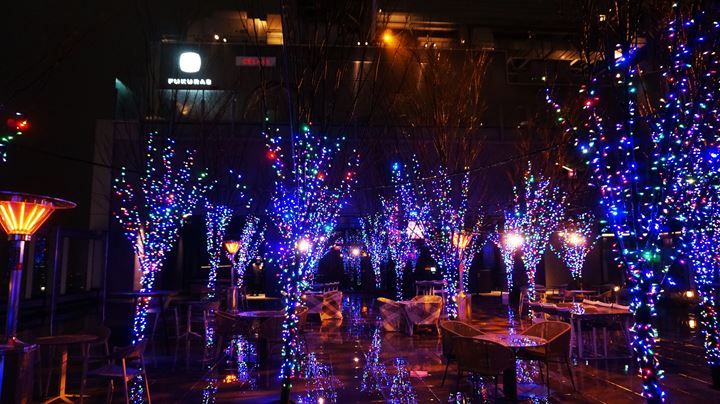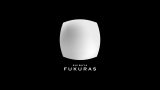 English | SHIBUYA FUKURAS | 渋谷フクラス
渋谷フクラス公式サイト。東急プラザ渋谷、オフィス、観光支援施設、バスターミナル等からなる複合施設です。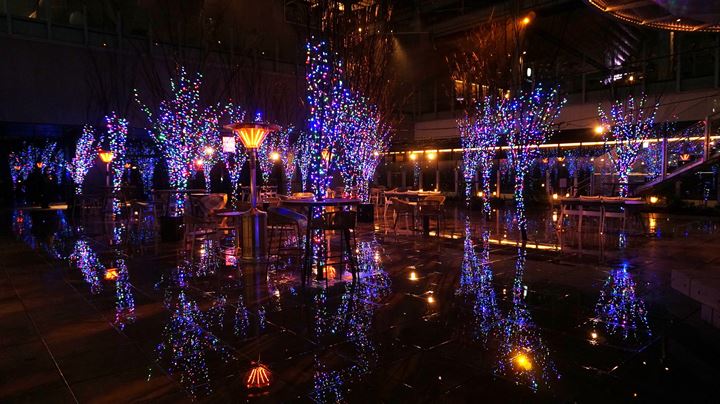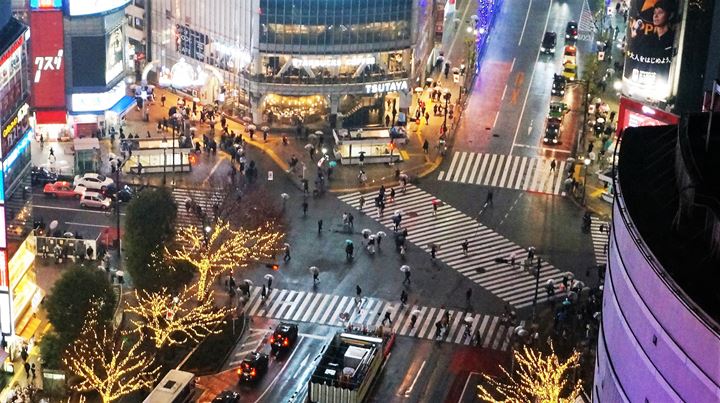 View of Shibuya Crossing from on the 17th floor called SHIBU NIWA in FUKURAS.
SHIBU NIWA is no admission.
SHIBUYA SCRAMBLE SQUARE 渋谷スクランブルスクエア
There are many shops and restaurants in SHIBUYA SCRAMBLE SQUARE.
A specialty is SHIBUYA SKY which is an observation on the 46F in SHIBUYA SCRAMBLE SQUARE. It is 229 m above Shibuya. You can look around Tokyo area and look down on Shibuya Crossing from the observation.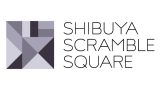 English
渋谷上空約230m 体験型展望空間SHIBUYA SKY 。展望施設を空間装置ととらえ、その入口から出口までを一貫した体験ストーリーで演出。渋谷上空でしか見られない眺望体験と空間演出の融合によって、想像力を刺激する、既存の展望台の概念を超える新しい体験を作り出します。
SHIBUYA HIKARIE 渋谷ヒカリエ
There are many shops and restaurants in SHIBUYA HIKARIE.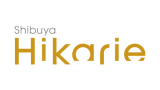 渋谷ヒカリエ
渋谷ヒカリエ公式サイト。約230店舗のショップが揃うShinQs、バラエティ豊富なカフェ&レストラン、ミュージカル劇場などが揃う渋谷駅直結の高層複合施設。
SHIBUYA STREAM 渋谷ストリーム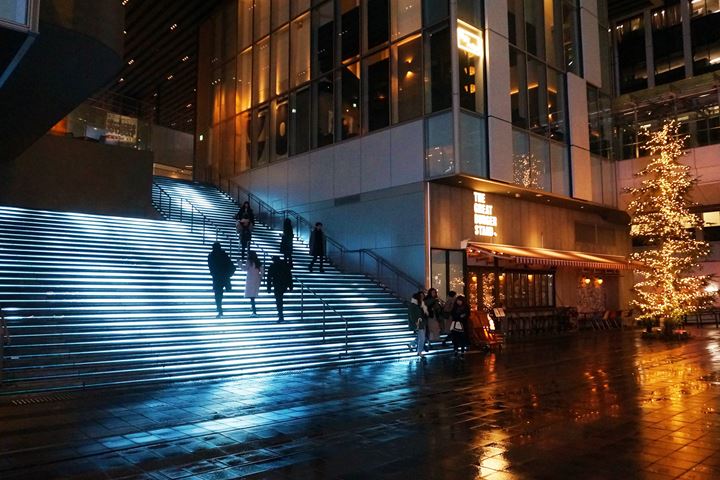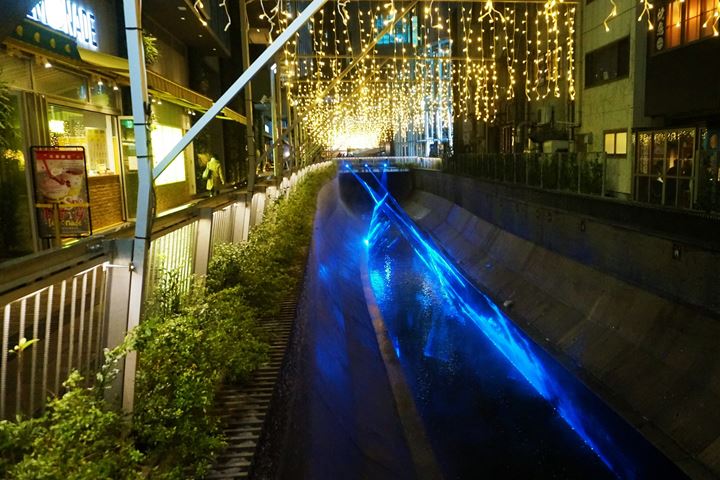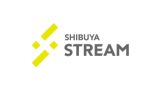 渋谷ストリーム/SHIBUYA STREAM
渋谷駅直結「渋谷ストリーム」公式サイト。カフェ&レストラン、ホテル、オフィス、ホール、水辺の広場等からなる複合施設です。
MIYASHITA PARK
https://mitsui-shopping-park.com.e.act.hp.transer.com/urban/miyashita/index.html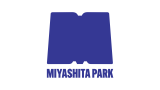 MIYASHITA PARK 公式ウェブサイト
MIYASHITA PARKの公式ウェブサイト。新しく生まれ変わった宮下公園で、公園の中で、ショッピングに食べ歩き、スポーツに夜遊びまで。TOPICSやイベント情報、最新ニュースなどをお届けしていきます。
SHIBUYA109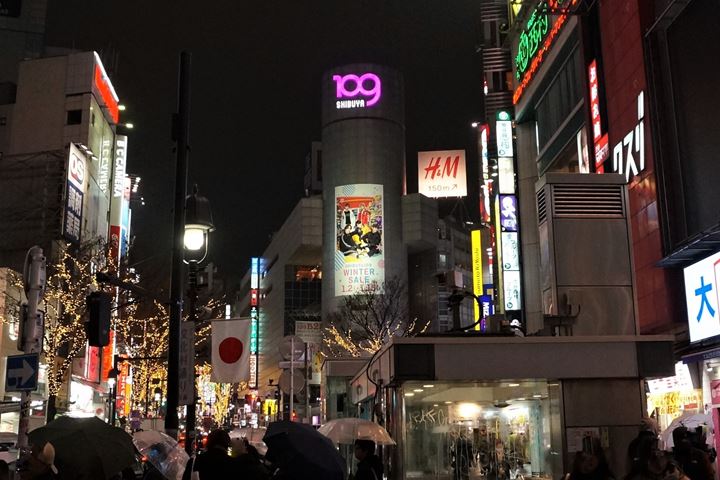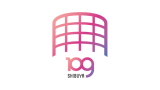 SHIBUYA109|渋谷 109
SHIBUYA109の公式サイト。渋谷をはじめ全国の109 情報やトレンド情報はもちろん、人気ショップ/ブランドの最新ファッションや新作、人気、おすすめアイテムをお届け
RESTAURANT and BAR in SHIBUYA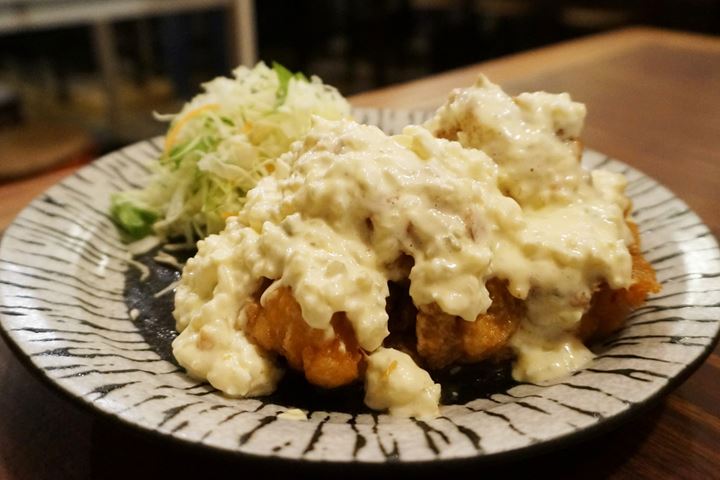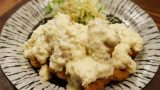 Delicious Chicken NAMBAN チキン南蛮 at a Restaurant KOSHITANTAN 虎視眈々 in Shibuya 渋谷 Tokyo 東京 Japan
Are you looking for a recommended restaurant in Shibuya 渋谷 Tokyo?Have you eaten a Japanese chicken dish called CHICKEN NAMBAN?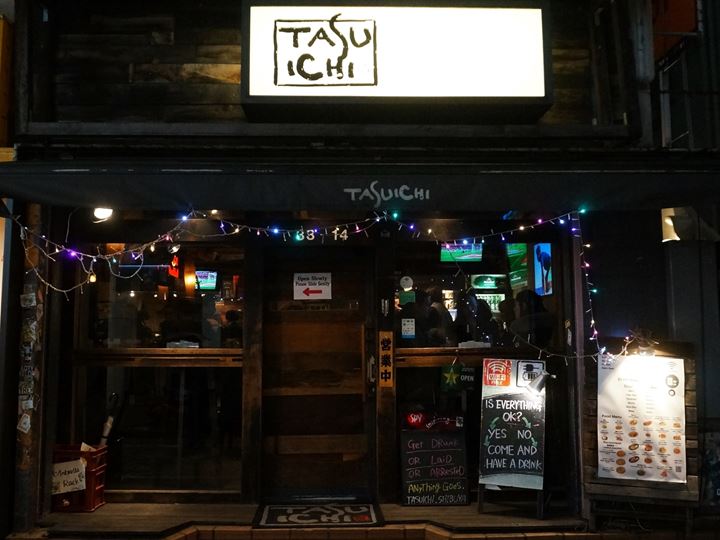 This is a standing style bar. Alcohol beverages are more inexpensive than other bars around Shibuya area.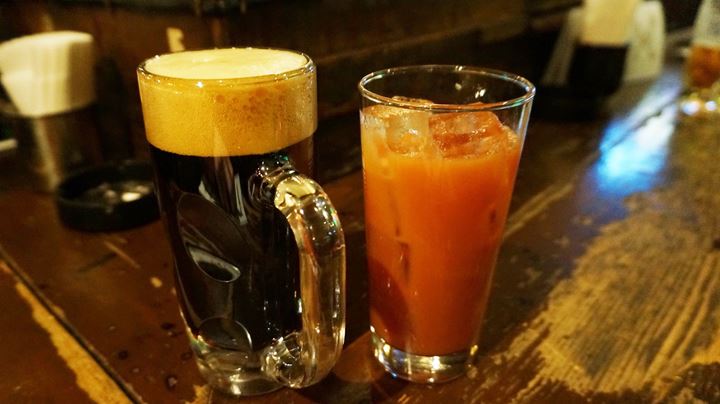 No service fee / No cover charge
Smoking is allowed.
Cash on
---
Streets of Restaurant and Bar in Shibuya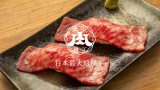 渋谷肉横丁オフィシャルサイト | 国内最大級の横丁
「肉」をテーマにした28の小店舗が連なる国内最大級の横丁。2010年のオープン以来、渋谷の若者が集まるスポットとして沢山のお客様に愛され続け、年間約50万人のお客様から美味しいお肉と新しい出会いにご好評いただいております。渋谷センター街という都会のど真ん中にありながら、気軽に足を運べるような昭和を感じられる肉のテーマパ...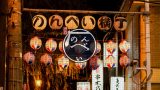 渋谷 のんべい横丁
話題のビルが立ち並んでいる"若者の街"「渋谷」。そんな渋谷の中心に『のんべい横丁』はあります。まるでタイムスリップした様な昭和のレトロな横丁に個性豊かな居酒屋が、所狭しと軒を並べています。
Chain Restaurants in Shibuya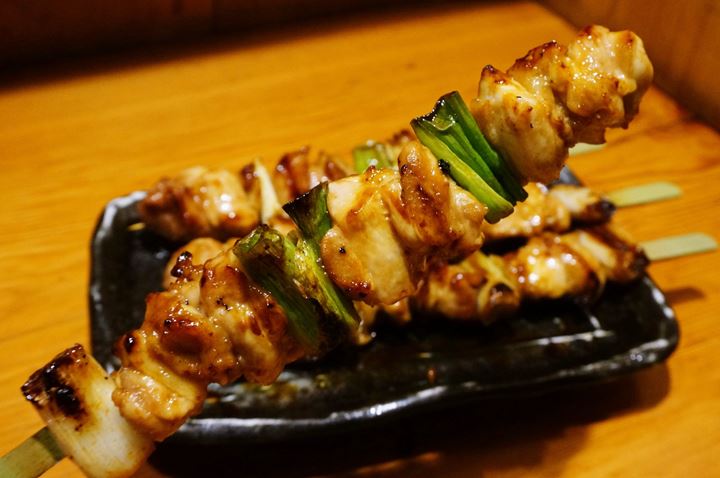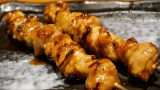 Japanese Bar Restaurant TORIKIZOKU 居酒屋 鳥貴族 - 焼き鳥 Grilled chicken on a skewer
A 298-yen bar restaurant chain TORIKIZOKU 鳥貴族 offers all food items and beverages for 298 yen (327 yen including 10% tax). They use domestically produced chicken, vegetables and so on.This chain has more than 600 branches in Japan. There are many bran...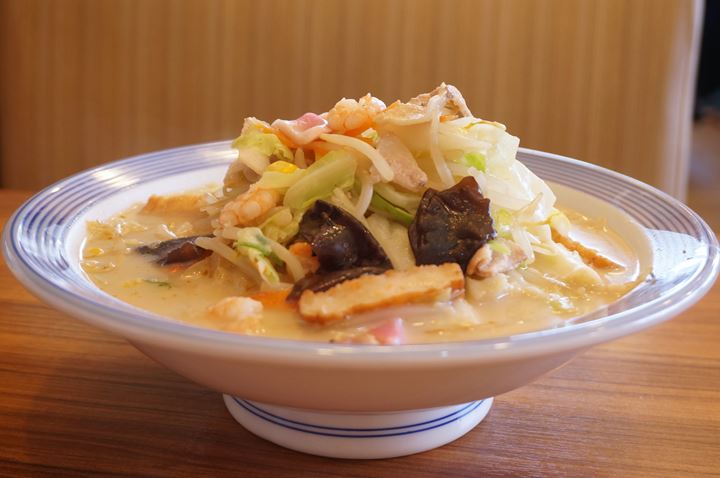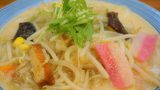 A Type of Noodles - NAGASAKI CHAMPON 長崎ちゃんぽん at a Restaurant Chain RINGERHUT リンガーハット in Japan
I know there are many kinds of noodles in the world. When someone asks me what my favorite is, I choose Japanese CHAMPON ちゃんぽん.If you love eating ramen and haven't yet heard of or tried CHAMPON, you should try it while traveling in Japan.I will give y...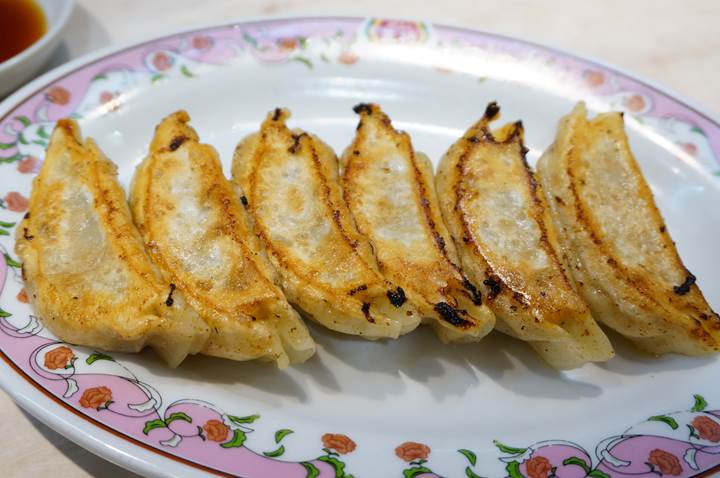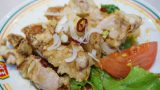 Gyoza OHSHO 餃子の王将 - Ramen and Chinese Food Restaurant Chain in Japan ラーメン・炒飯
Are you tired of eating Japanese food during traveling in Japan?If so, I recommend this Chinese food restaurant chainGyoza OHSHO 餃子の王将.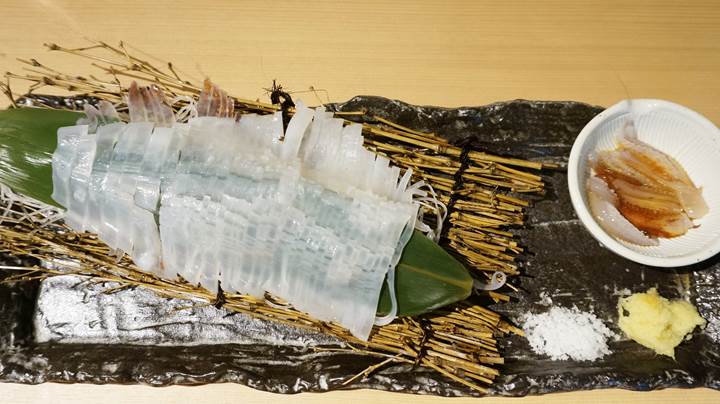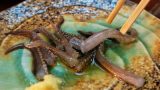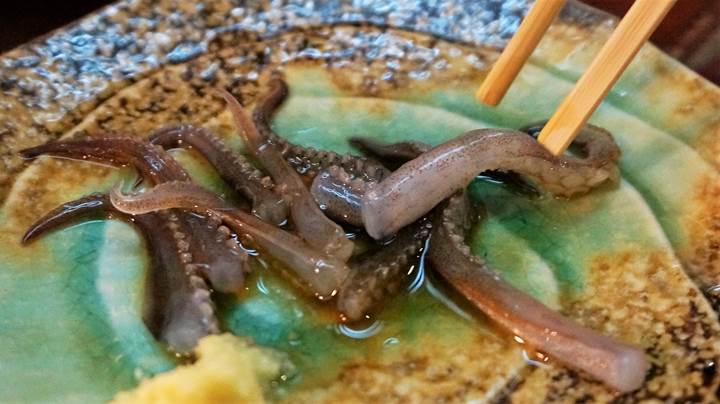 Eat the Moving Squid Arms at a Bar Restaurant IKA CENTER イカセンター in Tokyo - Calamari 烏賊
A Japanese bar restaurant IKA CENTER イカセンター specializes in fresh squid sashimi. (Squid is called IKAin Japanese.)Some squids are kept alive in the fish tank of the restaurant.Immediately after the customer orders, it is sliced as sashimi.I have been t...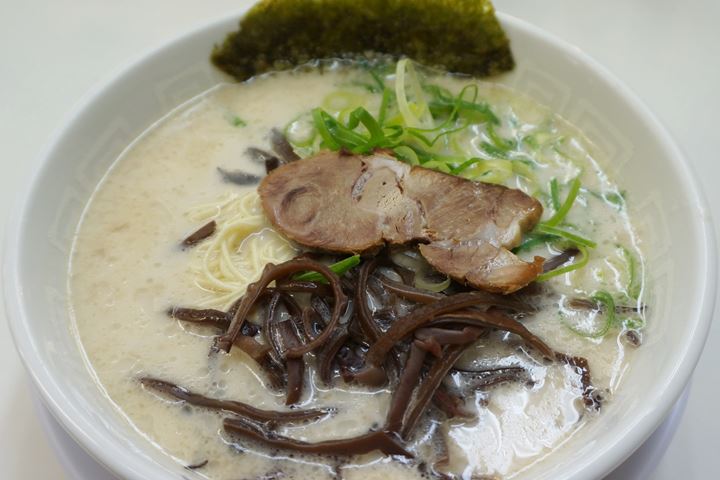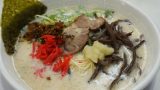 Pork Bone (とんこつ Tonkotsu) Broth Ramen Restaurant - HAKATA-TENJIN in Tokyo 東京 豚骨ラーメン 博多天神
They specialize in Tonkotsu ramen which has very thin, straight noodles and white, pork bone broth. Their classic ramen costs only 500 yen.