I went to a standing bar with a friend in Ueno 上野 Tokyo. We had a good time and spent only 4100 yen for the both of us. l will write about the food and drinks that we had in this blog below.
Food Photos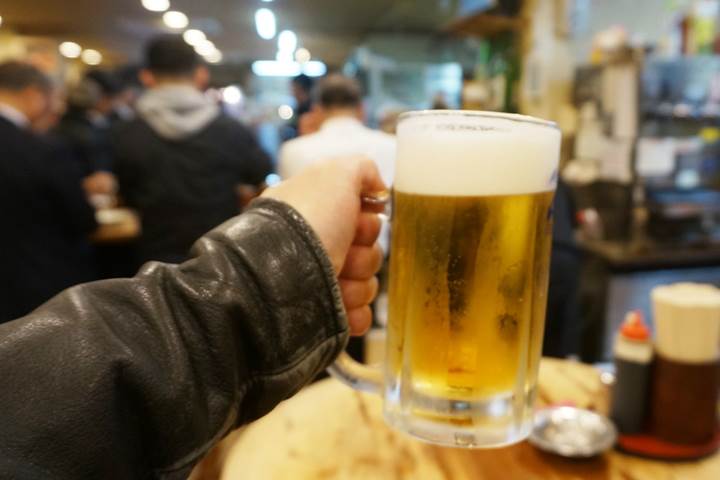 Draft beer is 410 yen. It is cheaper than usual bars.
A glass of alcoholic beverages cost 310 to 410 yen such as cocktails, sake and beer.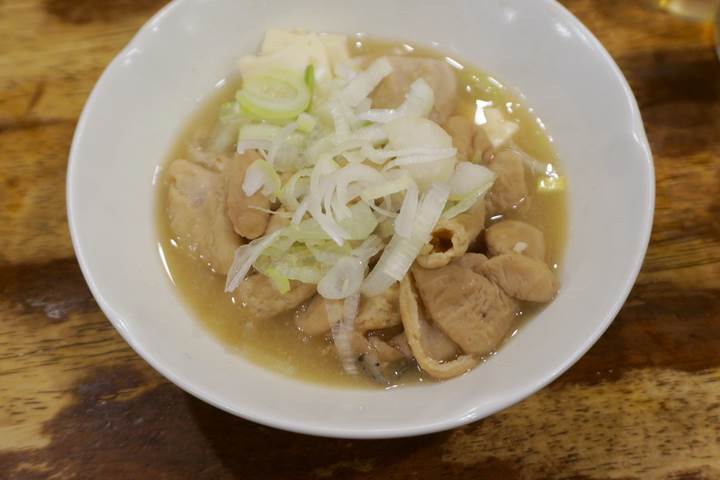 もつ煮 Motsuni
Organ Meat Stew in Japanese Broth
This bar offers many kinds of foods that cost from 160 yen to around 300 yen per dish. However they are served with small dish.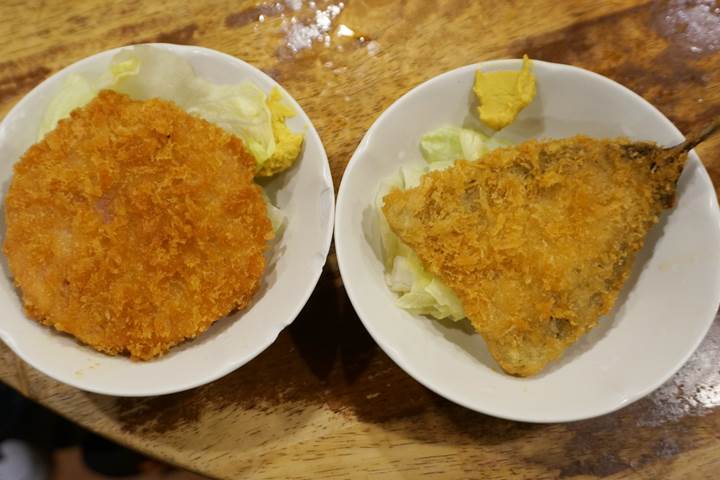 ハムカツ Hamu-katsu
Deep Fried Ham Cutlet (It was very soft ham. Good taste!)
アジフライ Ajifurai
Deep Fried Horse Mackerel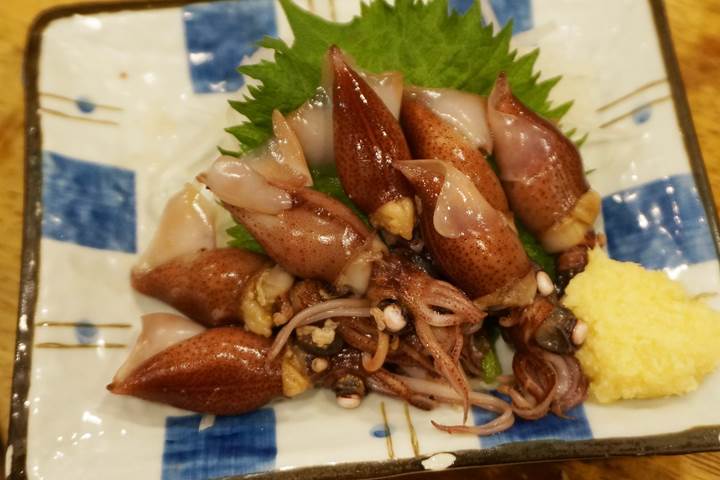 ホタルイカ Hotaruika
Boiled Firefly Squid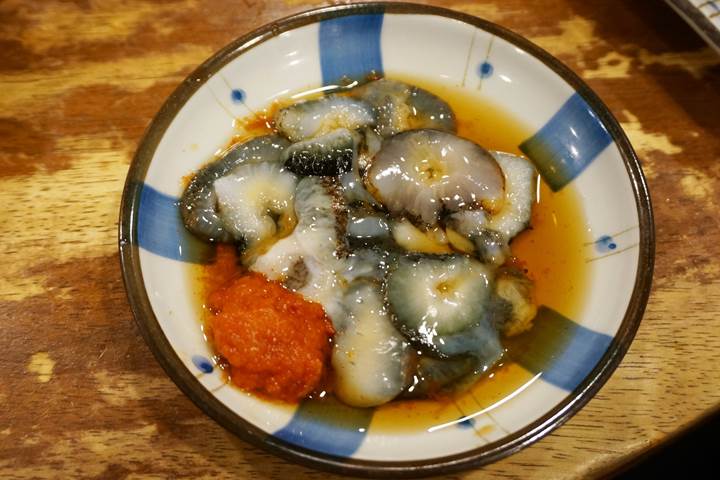 ナマコ Namako
Sliced Fresh Sea Cucumber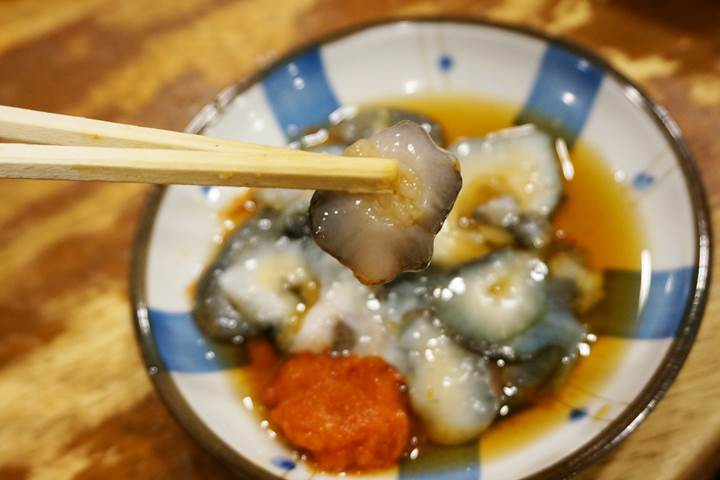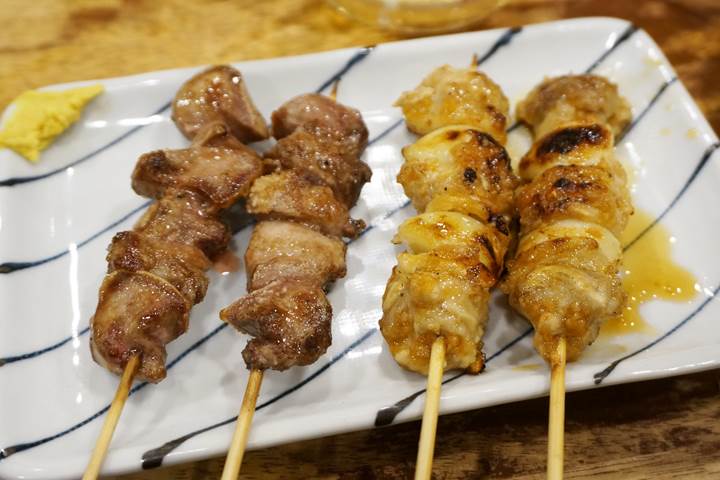 タン串 Tan-gushi
Pork Tongue
鶏モモニンニク串 Tori-momo-ninniku-gushi
Chicken Thigh and Garlic Cloves (Delicious!)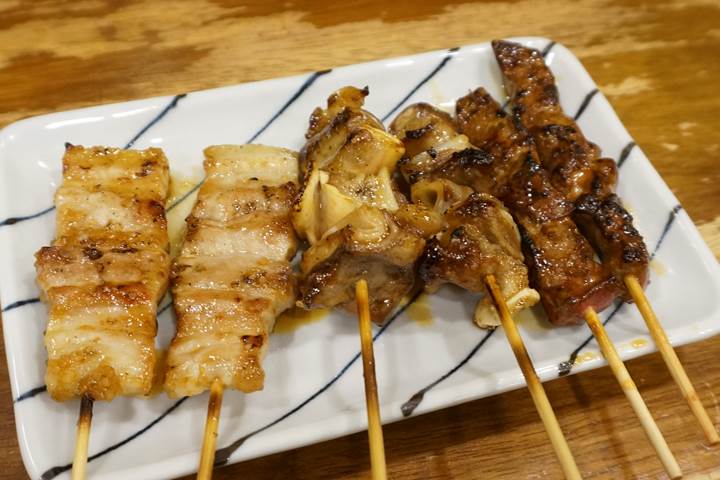 豚バラ串 Buta-bara-gushi
Pork Belly
ナンコツ串 Nankotsu-gushi
Pork Cartilage
レバー串 Reba-gushi
Pork Liver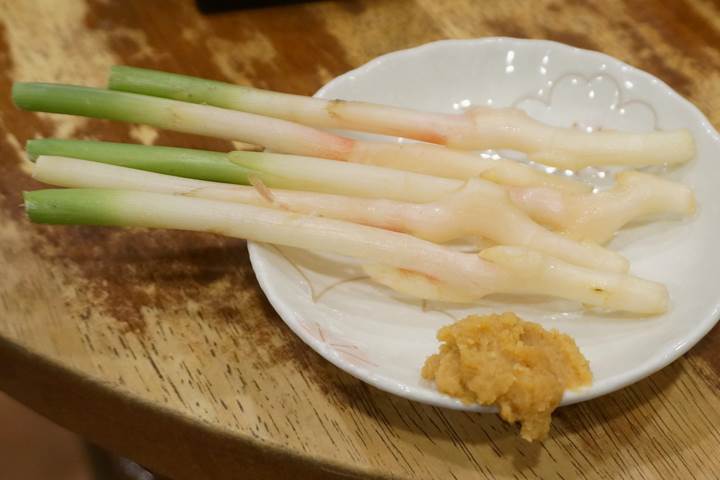 谷中生姜 Yanaka-shoga
Ginger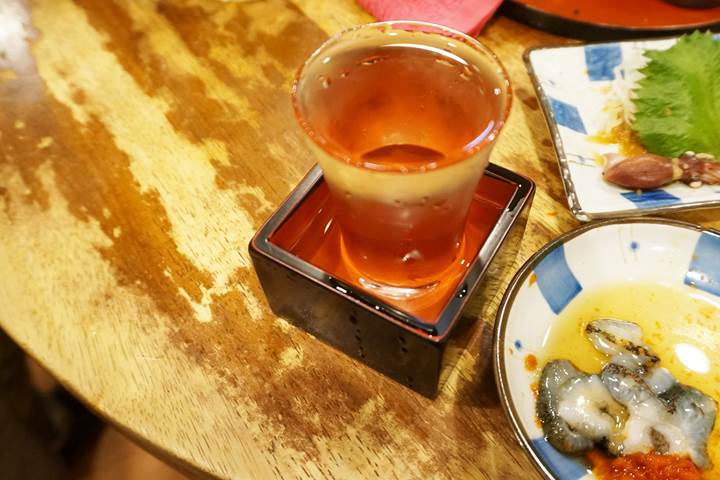 酒 Cold Sake
They offer several kinds of sake.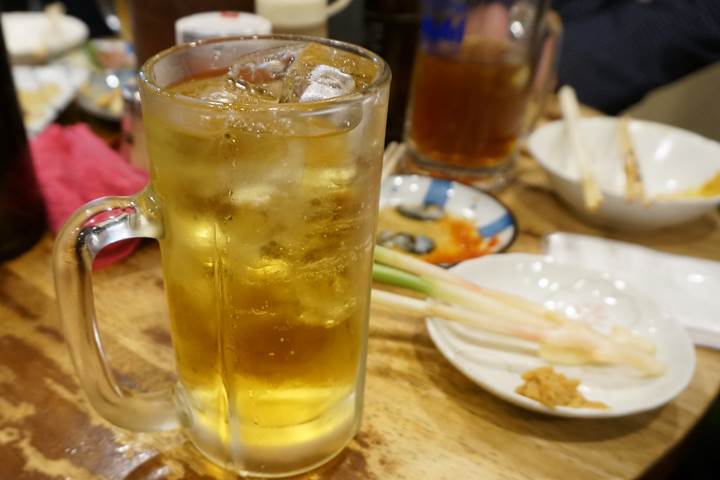 梅チューハイ Ume-chuhai
Plum Wine mixed with shochu
烏龍茶 Oolong Tea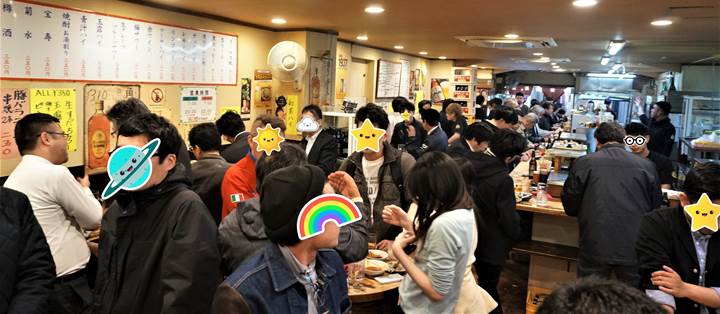 Information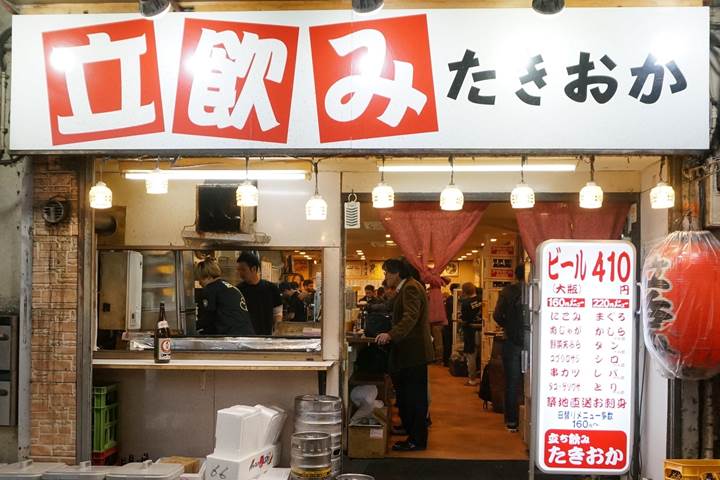 Standing bar name
Tachinomi TAKIOKA 立飲みたきおか
No service fee / No cover charge
Smoking is accepted.
You need share the table with other customers if it is crowded.
You have to pay when you order at the table, or cash on delivery.
Tax is included in the prices.
There are standing seats only.
They have 3 standing bars around Ueno 上野 Tokyo.
Name: Takioka たきおか
---
Ueno上野 is one of the best foodie areas in downtown Tokyo.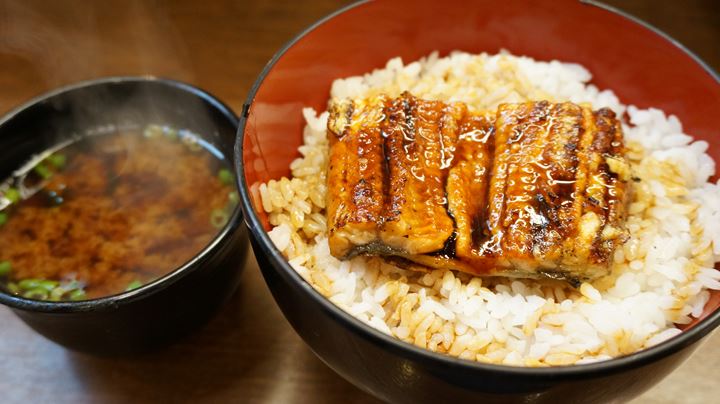 Ueno 上野
Articles of "Ueno 上野".