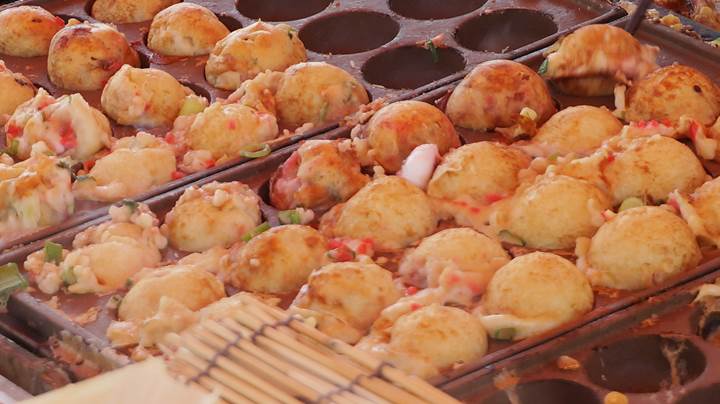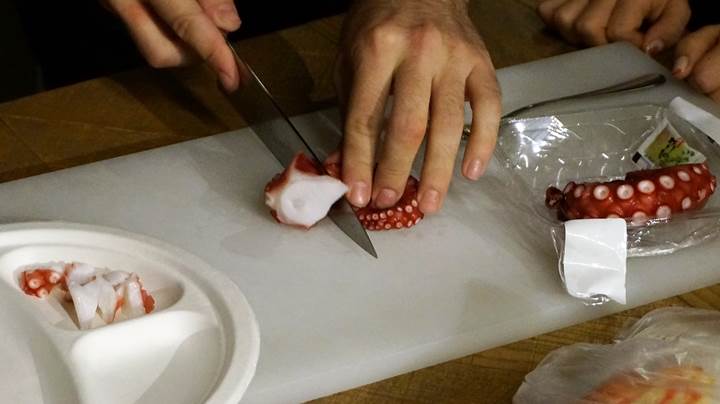 Takoyaki is octopus dumplings and it is a popular snak like a junk food but tasty.
A Recommended Takoyaki Shop
My favorite takoyaki chain GINDAKO 銀だこ has many shops all over Japan.
They have a few types of shops. I will introduce 2 of them below.
Tsukiji GINDAKO 築地 銀だこ
It is simply takoyaki shop.
GINDAO Highball Sakaba 銀だこハイボール酒場
It is bar style and offers takoyaki, side dishes and alcohol beverages such as highball, beer and cocktails.
Website (in Japanese)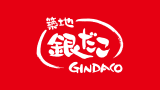 築地銀だこ公式サイト
ぜったいうまい!!たこ焼の築地銀だこは、表面がパリッ、中がトロッ、タコはプリッ、の独特の食感が特徴で、お客様満足度、日本一のチェーンを目指します。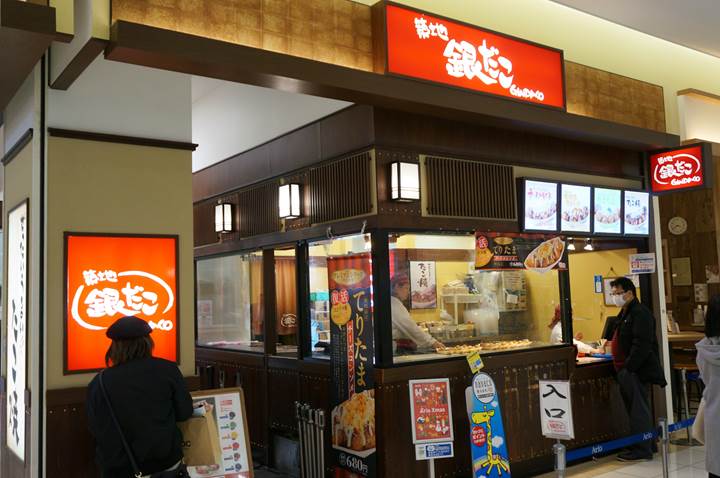 Tsukiji GINDAKO 築地 銀だこ
This type of GINDAKO shops offer takoyaki for to go. Some shops have eat-in area.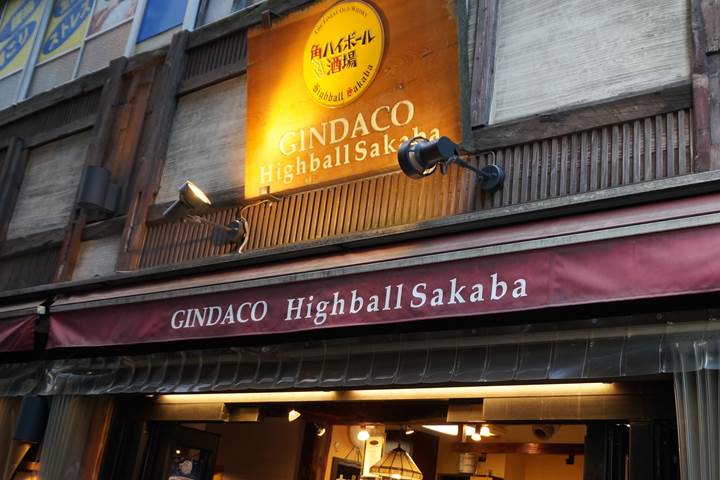 GINDAO Highball Sakaba 銀だこハイボール酒場
This type of GINDAKO is standing bar style.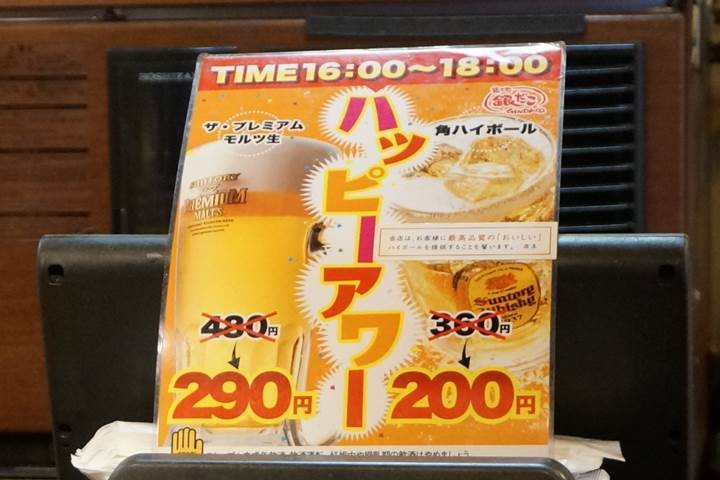 When I went to Shinbashi 新橋 shop they offer happy hour between 4:00 pm and 6:00 pm.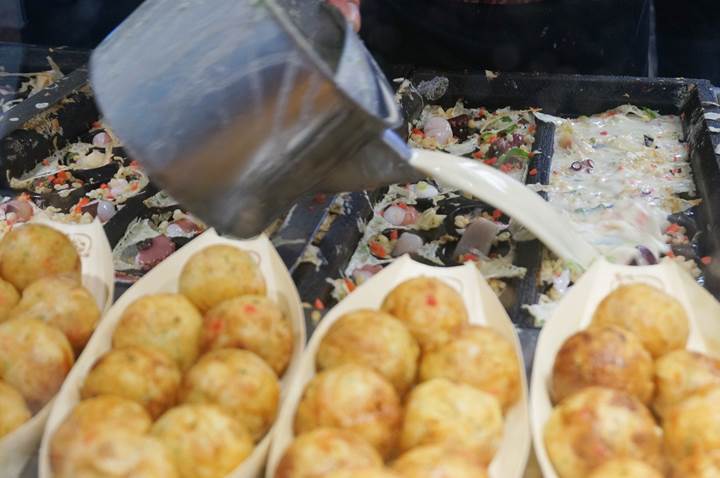 You can watch cooking through glass at the most shops.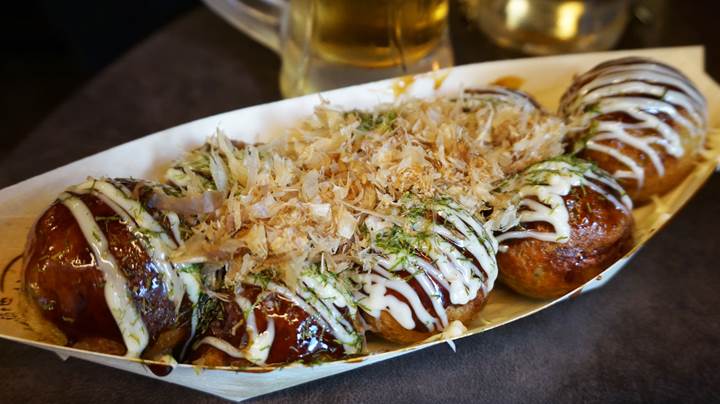 TAKOYAKI たこ焼き 538 yen (excluding tax)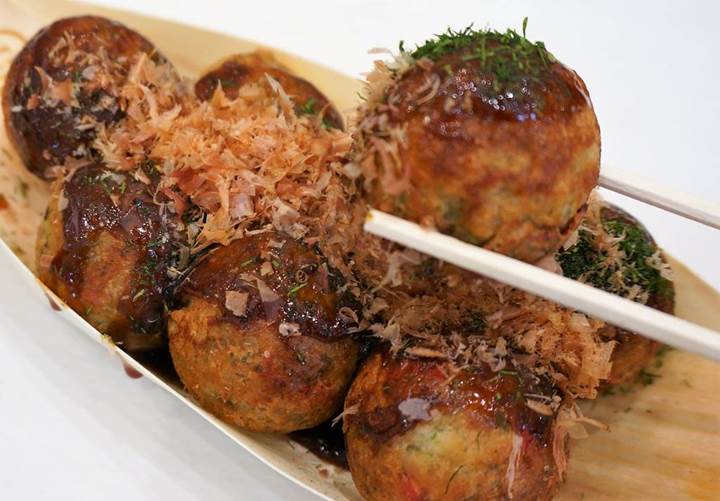 They also offer some other kinds of takoyaki which cost more.
There are many GINDAKO 銀だこ shops all over Japan.
All-You-Can-Eat Takoyaki and All-You-Can-Drink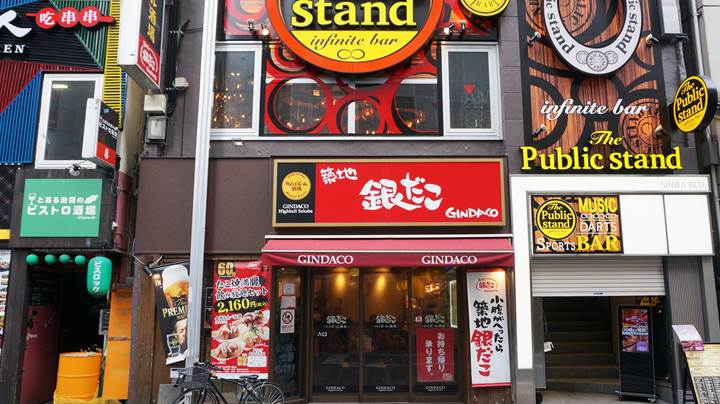 Only one shop of GINDAKO offers All-You-Can-Eat Takoyaki and All-You-Can-Drink alcoholic beverages.
That is located west side of Ikebukuro 池袋 Station in Tokyo.
Shop branch name
Ikebukuro-nishigushi-ten 池袋西口店 in Tokyo
Permanently closed
It costs 2160 → 2200 yen including tax for 60 minutes. Pay first at the cash desk.
Please look over the details below.
Usually 4 kinds of takoyaki are available, but their side dishes are not for all-you-can-eat.
Standard

たこ焼き

Takoyaki
Green Onion

ねぎだこ

Negidako
Egg with Teriyaki Sauce

てりたま

Teritama
Cheese and Cod Roe

チーズ明太子

Cheese Mentaiko
You can order the next food / drink you want if you show the finished dish / drink.
Last call for drinks and takoyaki will occur with 10 minutes remaining.
You can drink many glasses of highball and cocktails but you can order draft beer only once.
All-you-can-eat / drink is available
at 3:00 pm - 9:00 pm (Last 8:00 pm)
at 2:00 pm - 6:00 pm (Last 5:00 pm)
from Monday through Thursday
It is not available on Friday, Saturday, Sunday, holiday and pri-holiday.
Please note that if any food taken remains uneaten at the end of your meal, an additional fee will be added to your bill.
Do you want to cook Takoyaki at home?
Do you like TAKOYAKI たこ焼き (octopus dumplings)?
Let's have a party with octopus dumpling electric griddle at home!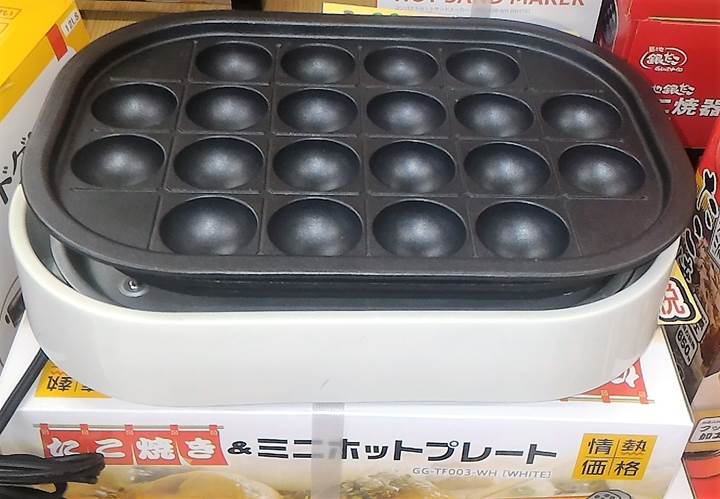 We like Takoyaki party especially in western Japan. You can easily find the takoyaki griddles at electrical appliance stores in Japan.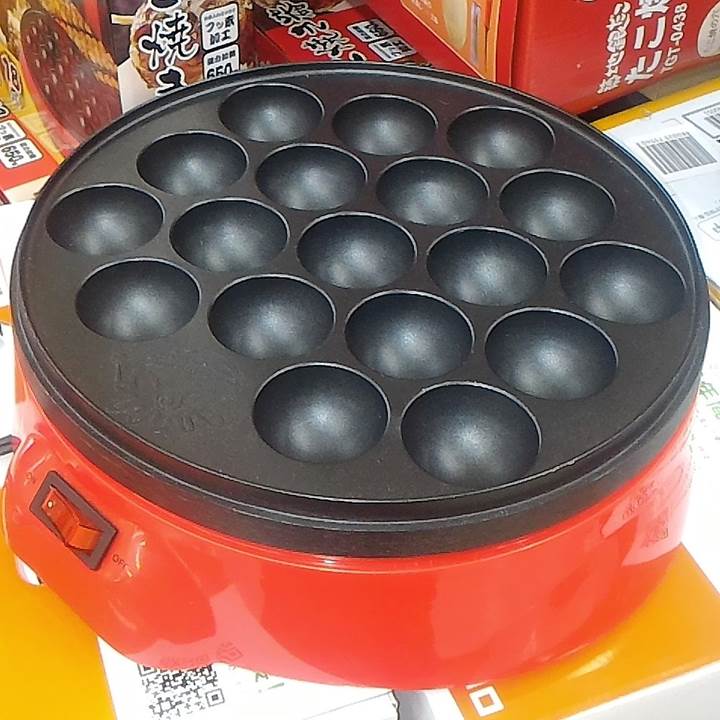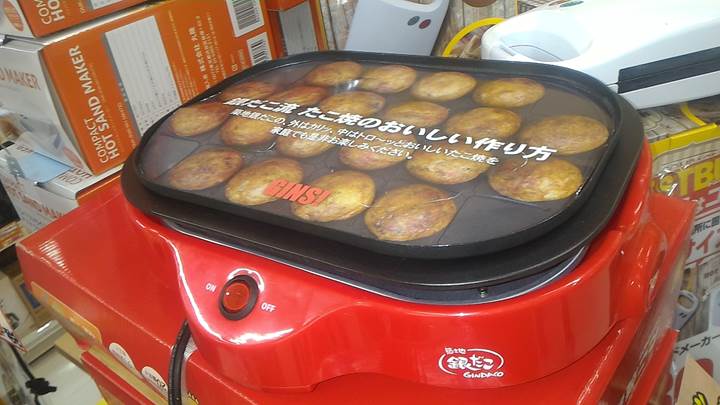 Cheap one is around 1980 to 2980 yen. (They are not included tax.)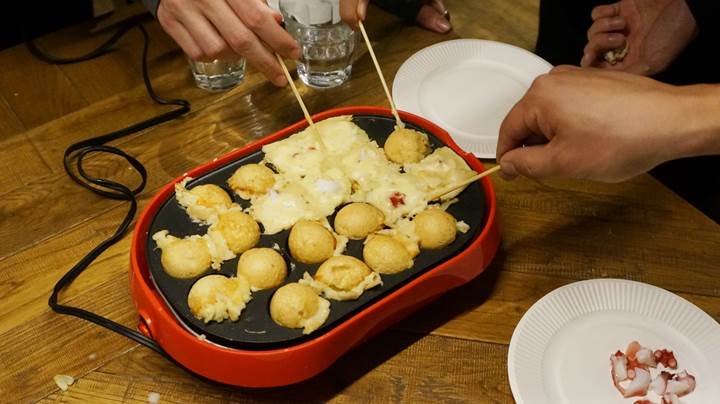 Cooking takoyaki with friends is fun.
I found the products at a store Don Quijote in Tokyo.
Takoyaki griddle would be a good souvenir. (You need to check the electric specification of the products.)
Some shops of Don Quijote offer TAX FREE.
Don Quijote [store information]
This is the official website of Don Quijote, the biggest discount store in Japan. This website provides information about our stores, the tax-free process and o...
Takoyaki Cooking Experience
A bar restaurant chain KUSHIKATSU TANAKA 串カツ田中 offers takoyaki.
You can cook takoyaki yourself.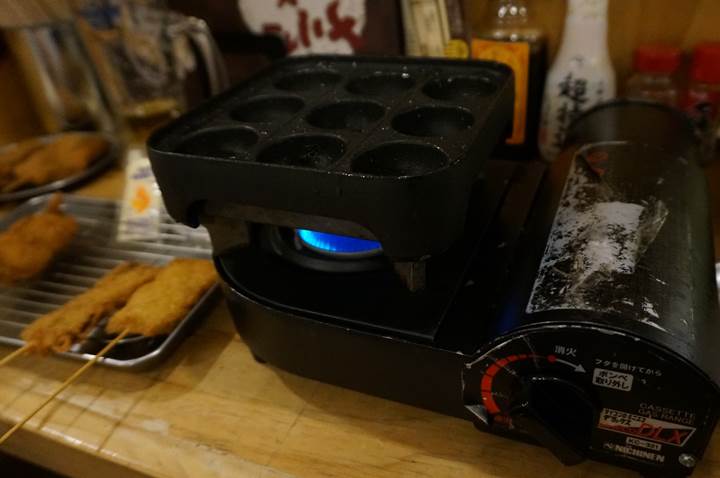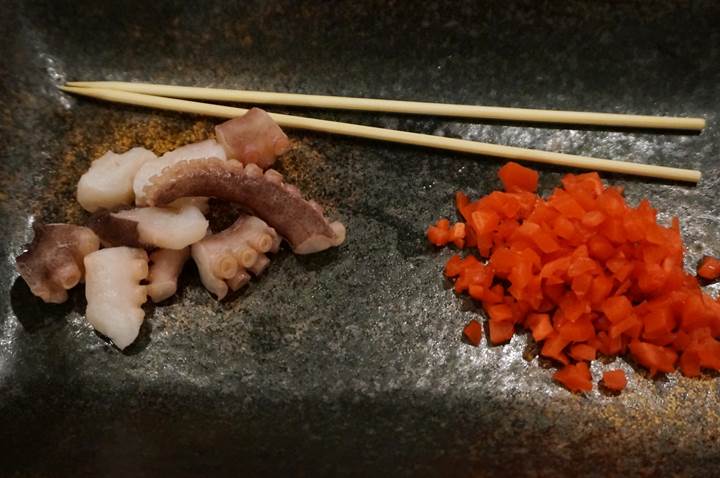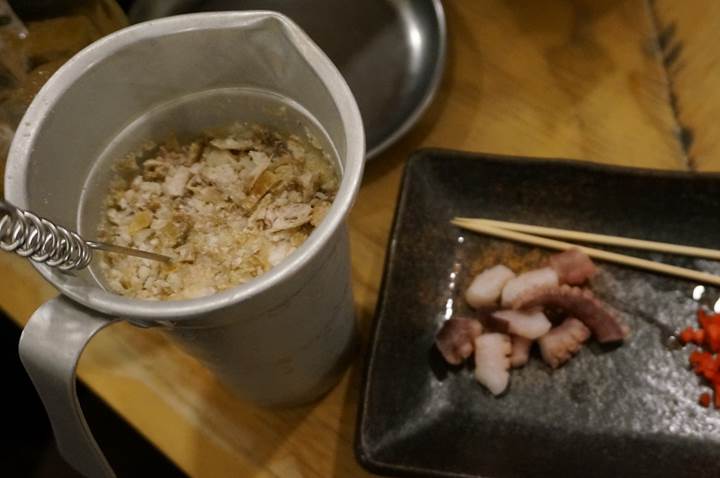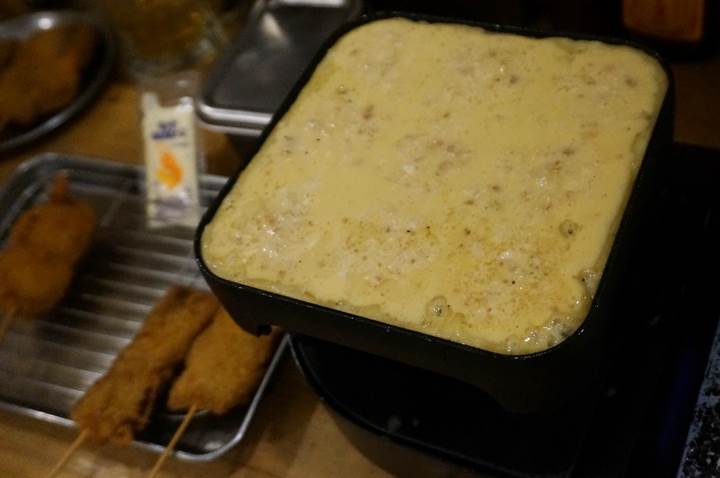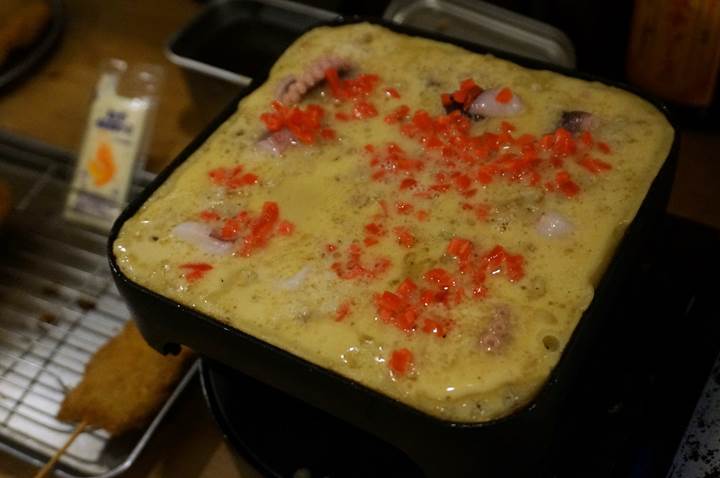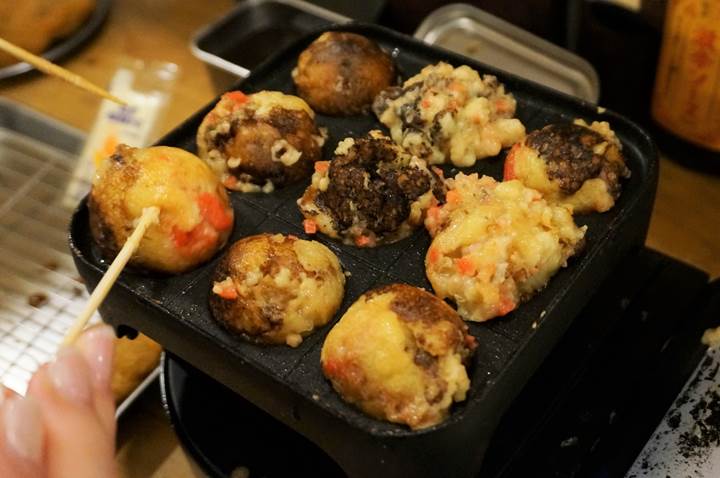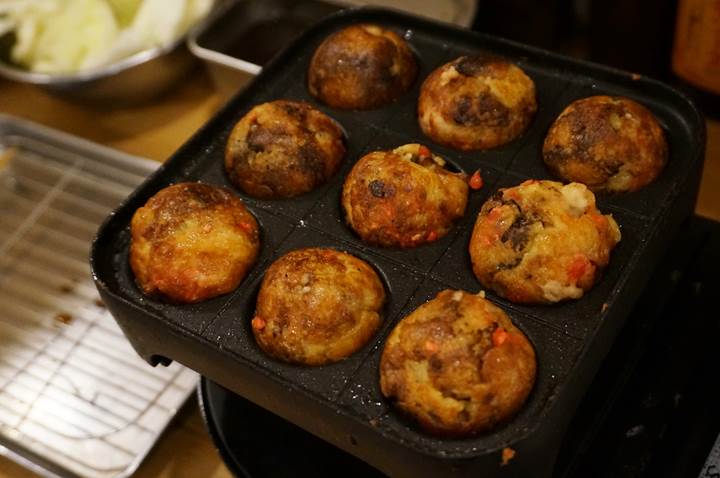 I recommend you go to this bar restaurant.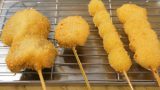 Deep-Fried Food on a Skewer at KUSHIKATSU TANAKA 串カツ田中 all over Japan 串揚げ
Deep-fried foodon a skewerA restaurant chain Kushikatu Tanaka 串カツ田中 which is good for non-smokers.