I usually eat typical Japanese ramen such as shoyu (soy sauce), miso, shio (salt), and tonkotsu (pork bone) ramen, but sometimes I have a craving for something else like tomato ramen.
Specialty
The concept at this ramen shop is delicious, healthy ramen. They specialize in tomato-based ramen broth.
The broth is actually a low fat chicken and tomato based broth. It is light and very fresh tasting. The soup and the thin noodles match very well. The tomato flavor spreads very smoothly over your taste buds.
This ramen is totally different from typical Japanese ramen. You might find it similar to Italian food, but this shop's tomato ramen is not spaghetti.
Recommended items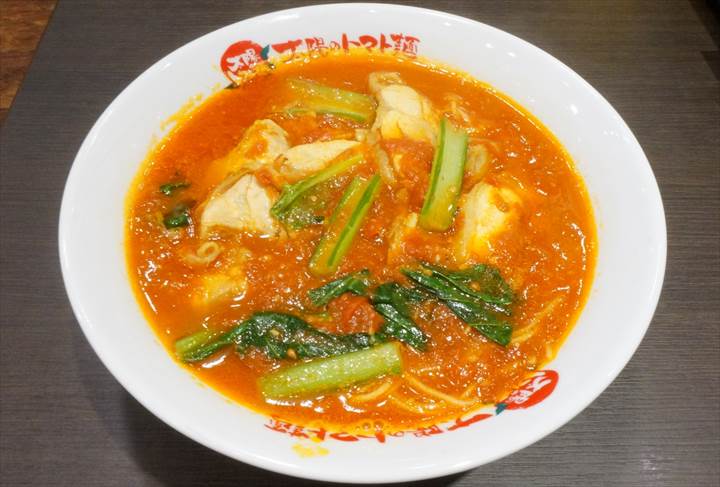 Taiyouno Ramen 太陽のラーメン 720 yen
It is their standard type tomato ramen.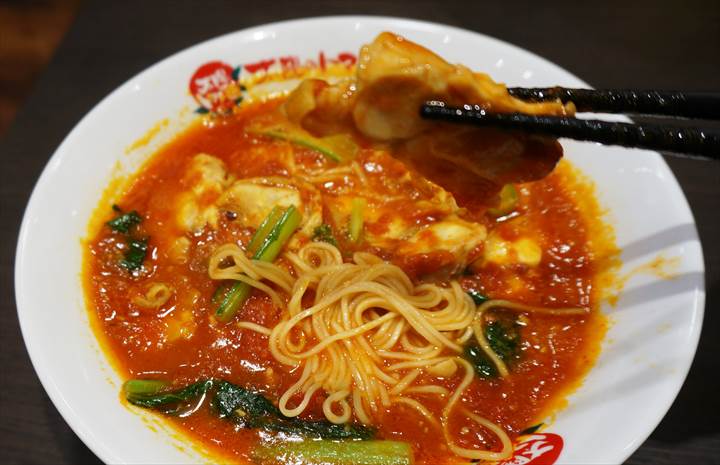 Slices chicken chashu is soft and tasty. (It is not pork.)
Toppings
Garlic 50 yen にんにく Ninniku
Seasoned Egg 100 yen 味付け玉子 Ajituke-tamago
Sea Lettuce 100 yen It is soft type nori (The shop uses a soft type sea vegetable / seaweed.) アオサのり Aosa-nori
Cheese 150 yen チーズ
Seasoned Chicken 180 yen 鶏チャーシュウ Tori-chashu
Chopped Green Onion (Green) 140 yen 青ねぎザル盛 Aonegi-zarumori
Chopped Green Onion (White) 140 yen 白ねぎザル盛 Shironegi-zarumori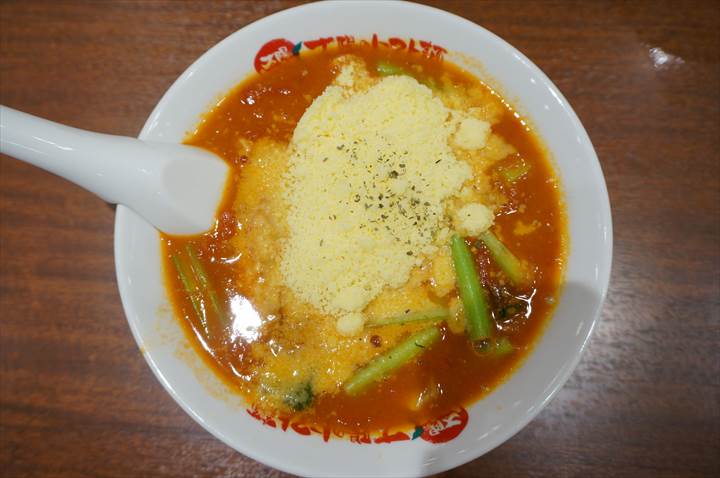 Taiyouno Cheese Ramen 太陽のチーズラーメン 830 yen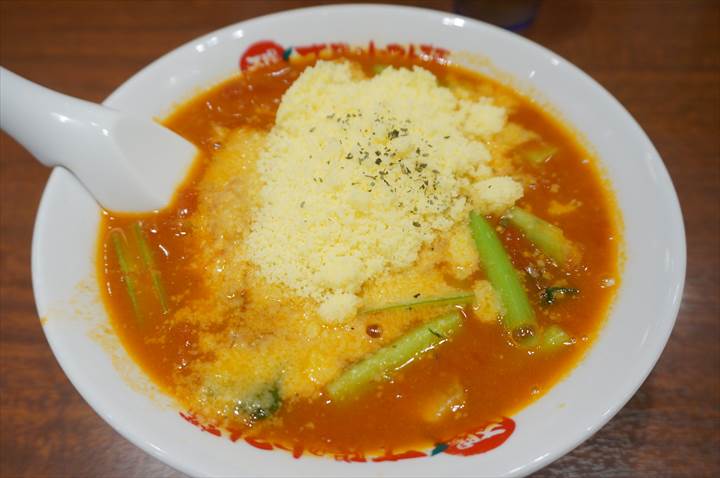 This ramen shop is popular with women. When I went there I saw many women more than men.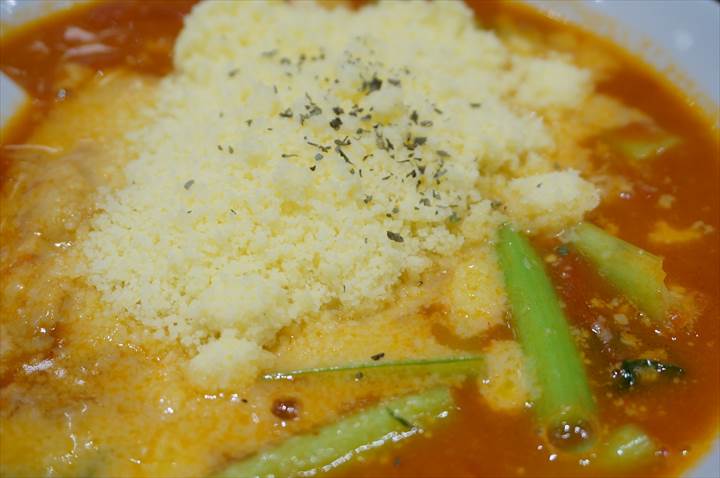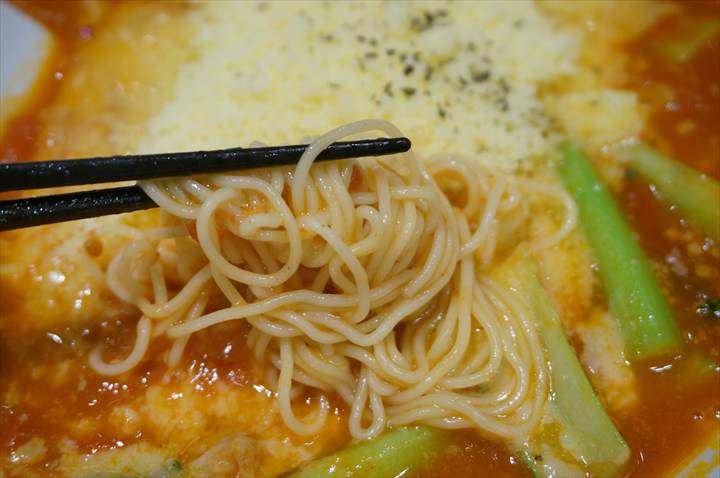 Customaization
If you would like to add some more flavors, Tabasco sauce and pepper are offered for free at the tables.

Putting rice in the broth after eating the noodles is just perfect. You can enjoy a flavor similar to tomato risotto.
Rice 120 yen 白ごはん Shiro-gohan
Rice topped with some seasonings 160 yen らぁリゾ Rah-rizo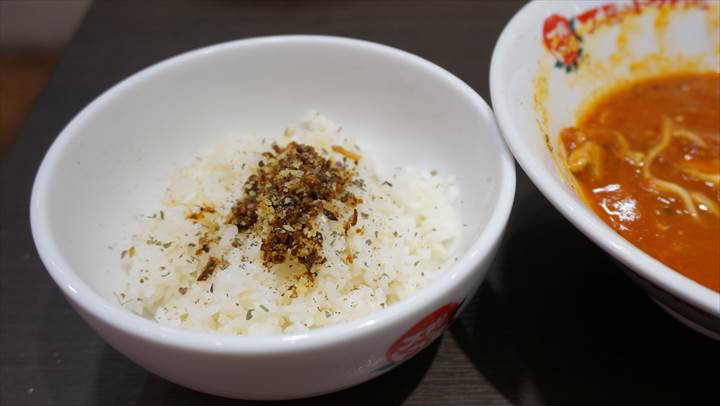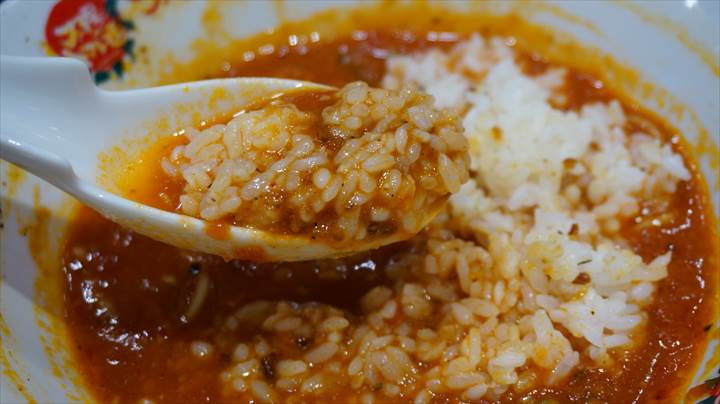 Information
Ramen shop name
TAIYONO-TOMATOMEN 太陽のトマト麺
Website (in Japanese)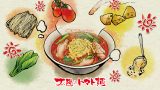 太陽の恵み味 太陽のトマト麺
太陽のトマト麺、公式サイトです。今までにないイタリアンとラーメンの融合。単に目新しいだけでなく、その美味しさと斬新な発想で注目度抜群です。圧倒的な差別化を図った新ジャンルのトマトラーメンです!
No service fee / No cover charge
Useful picture menu is available.
The list prices are sometimes a bit different at the respective shops.
No smoking
Tax is not included in the prices.
You order at your table and pay at the cash register after finishing your meal.
The shops are located in downtown Tokyo.

Ueno 上野 (Okachimachi 御徒町)

Ikebukuro 池袋
The shop is on the 3F in a shopping mall Sunshine City alpa.

Shinjuku 新宿
There are 2 shops around Shinjuku 新宿 Station.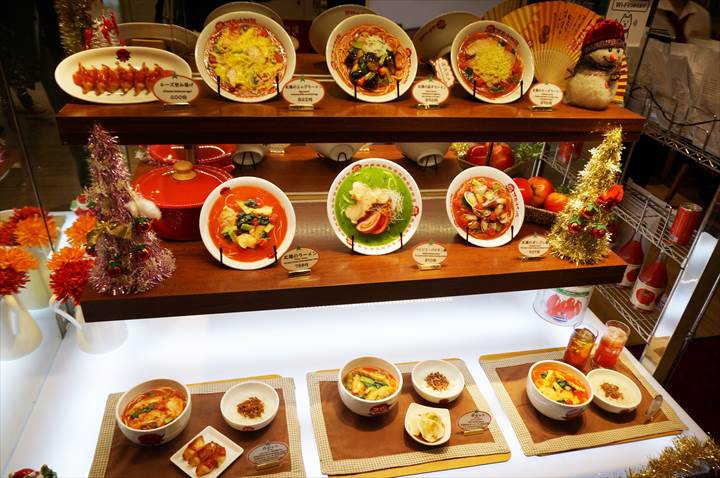 This shop SHINJUKU MYLORD 新宿ミロード店 is located on the 7F in a building beside Shinjuku 新宿 Station in Tokyo.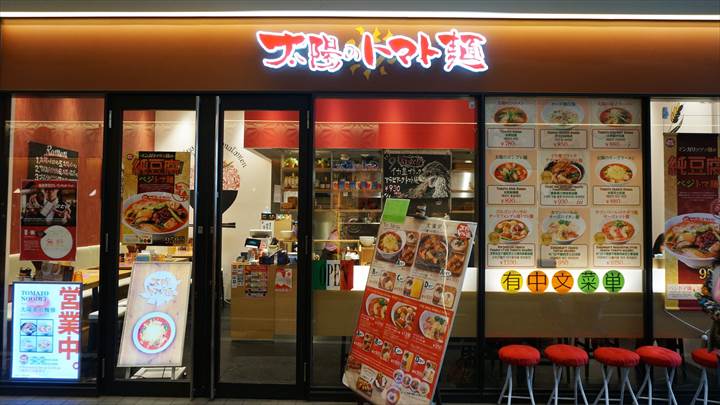 This shop Shinjuku TOHO Building 新宿東宝ビル店 is located near Shinjuku 新宿 Station In Tokyo.
It is located on the 1F in the Shinjuku TOHO Building 新宿東宝ビル, which also contains a movie theater and some other restaurants.
Permanently closed

Another shop on the B1F in Shinjuku is in a hotel WASHINGTON HOTEL SHINJUKU 新宿ワシントンホテル.
---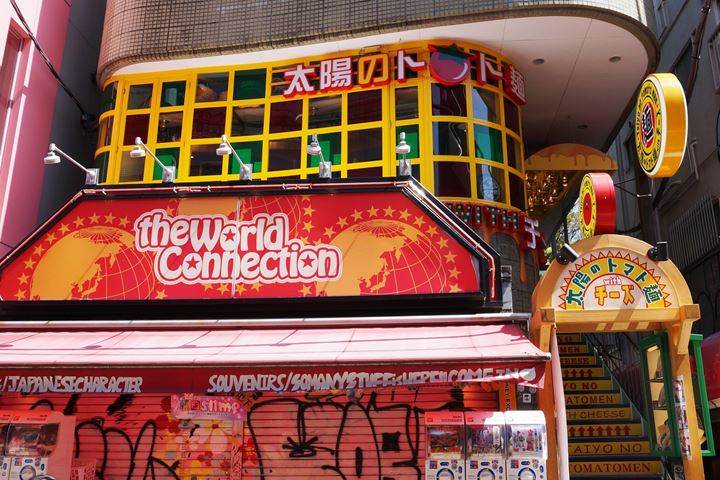 Harajuku 原宿
It is on a pedestrian shopping street Takeshita Street 竹下通り.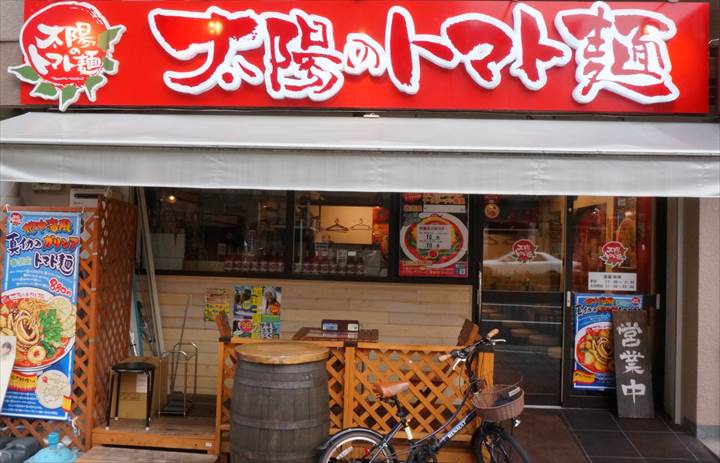 Honjo-Azumabashi 本所吾妻橋
It is located between Asakusa 浅草 and TOKYO SKYTREE. You can walk from these places to the shop.
Information and prices are as of February of 2021.
---
Other unique noodles shops are below.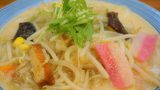 A Type of Noodles - NAGASAKI CHAMPON 長崎ちゃんぽん at a Restaurant Chain RINGERHUT リンガーハット in Japan
I know there are many kinds of noodles in the world. When someone asks me what my favorite is, I choose Japanese CHAMPON ちゃんぽん.If you love eating ramen and haven't yet heard of or tried CHAMPON, you should try it while traveling in Japan.I will give you a ...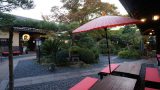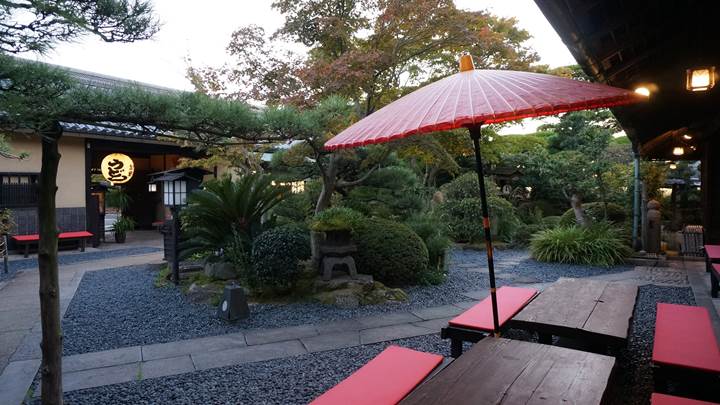 The best udon I have ever had is Udon Honjin YAMADAYA in Kagawa Prefecture, Japan. うどん本陣 山田家 讃岐本店
A udon restaurant Udon Honjin YAMADAYA うどん本陣 山田家offers delicious udon in traditional Japanese style residence that was used in 1751-1829.They also has a branch restaurant in Roppongi 六本木 Tokyo.