A udon restaurant Udon Honjin YAMADAYA うどん本陣 山田家 offers delicious udon in traditional Japanese style residence that was used in 1751-1829.
They also has a branch restaurant in Roppongi 六本木 Tokyo.

Photos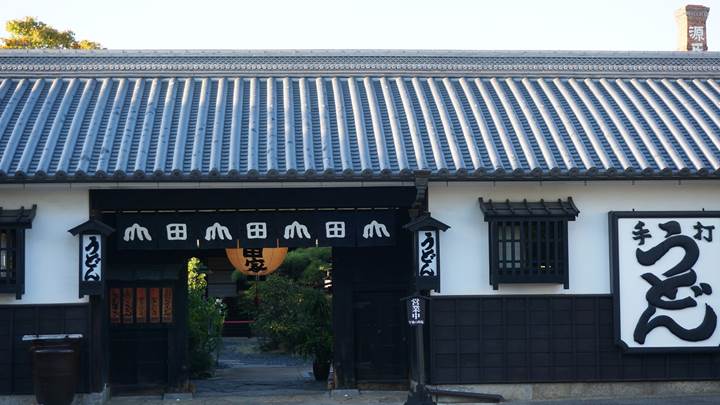 An old traditional residence serving now as the udon restaurant is not just a culinary treat but also caters for the eye with the views of the Japanese garden and the rooms preserving the decor of the late Edo period (Samurai period).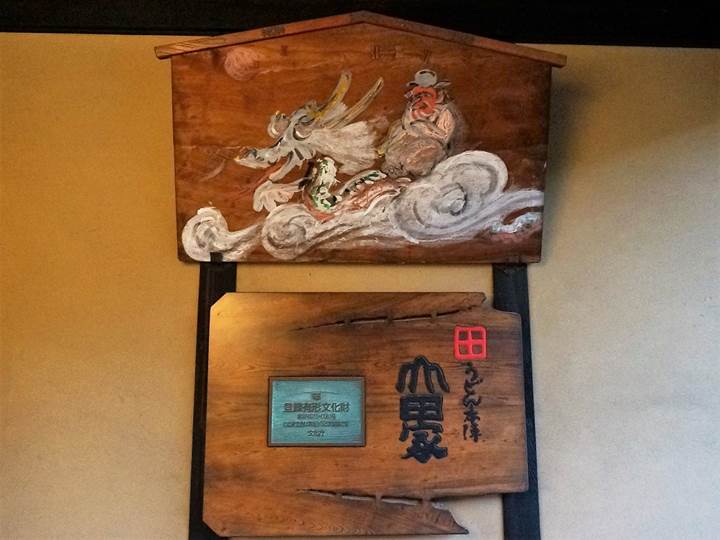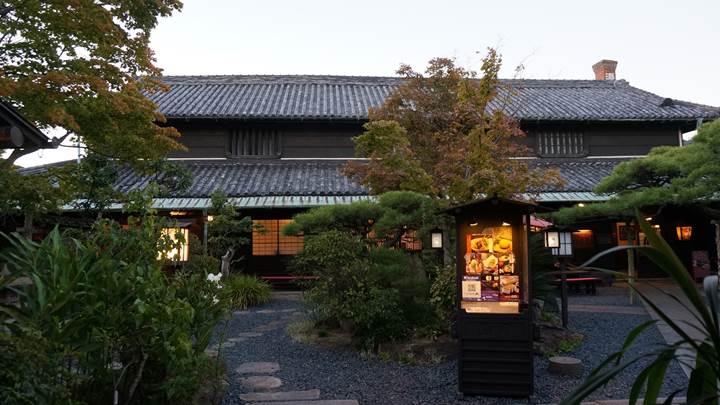 This place is good for eating udon and sightseeing.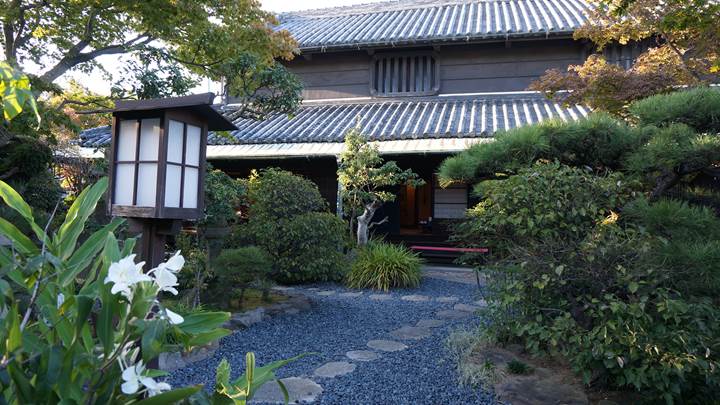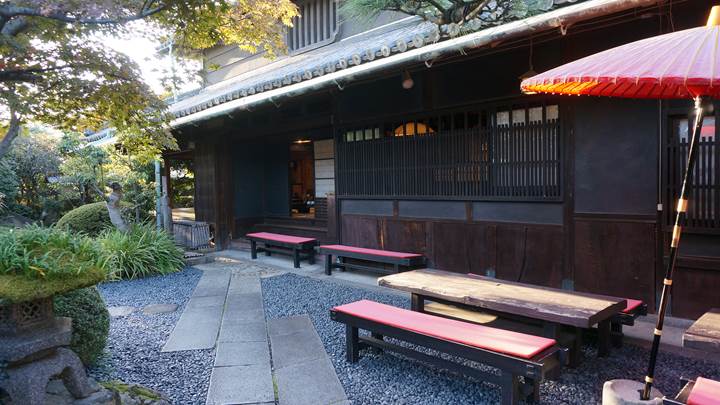 There are a few types of places you can eat here, such as the modern seating room, the traditional tatami mat room, and the terrace area.
If the restaurant is not crowded with customers, you can choose any one you want.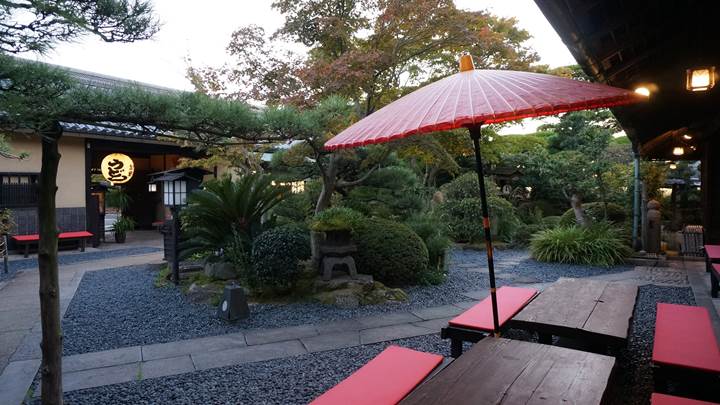 It has a comfortable atmosphere inside and you can view maintained Japanese garden.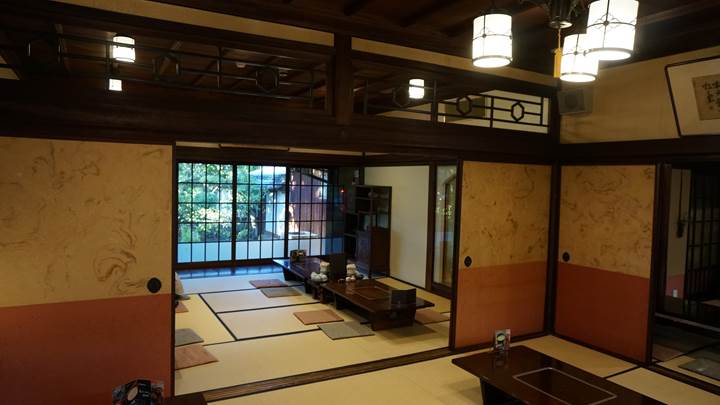 This Japanese house has some rooms using tatami mats (straw-mats).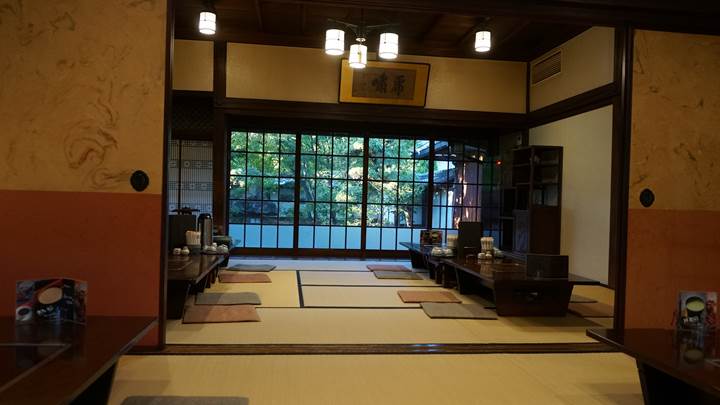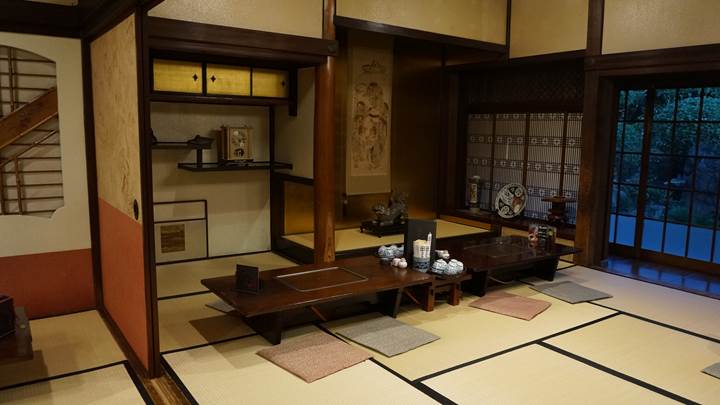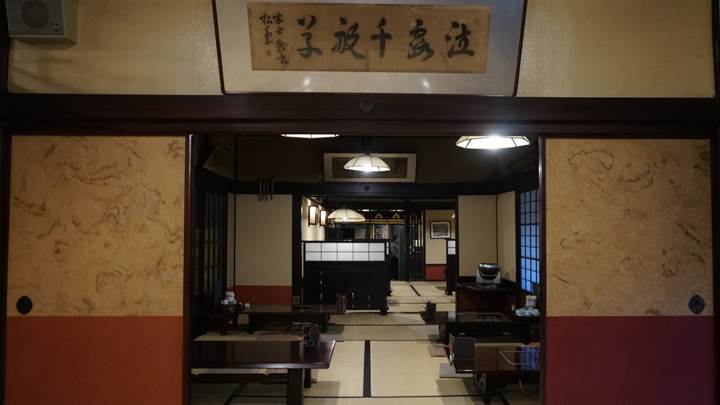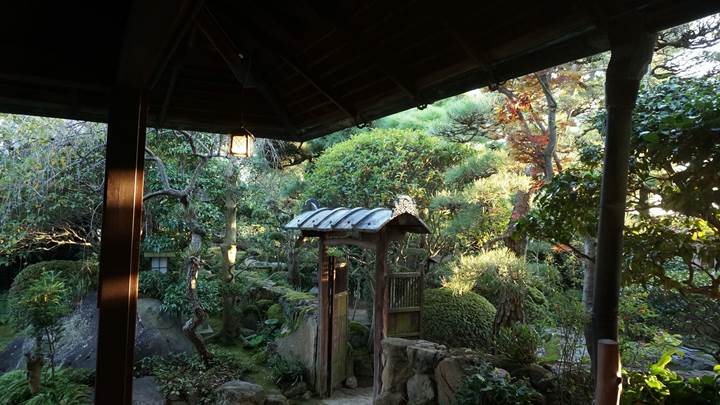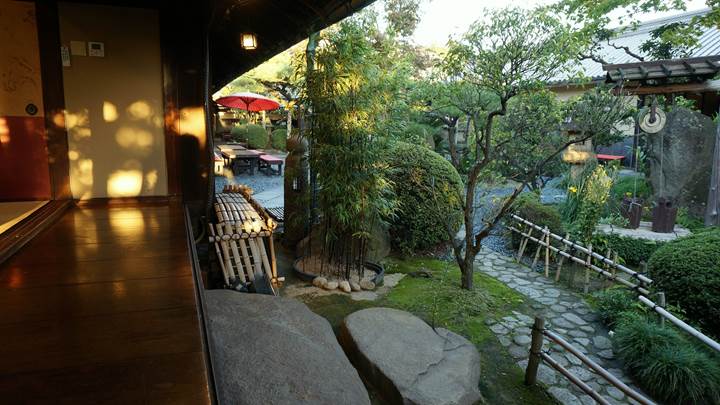 Japanese people feel nostalgic atmosphere there.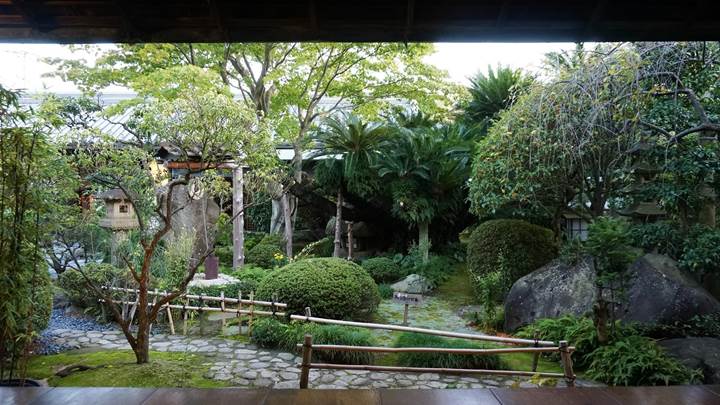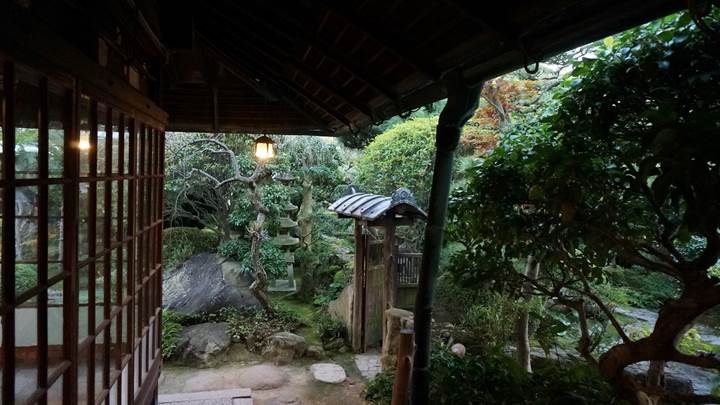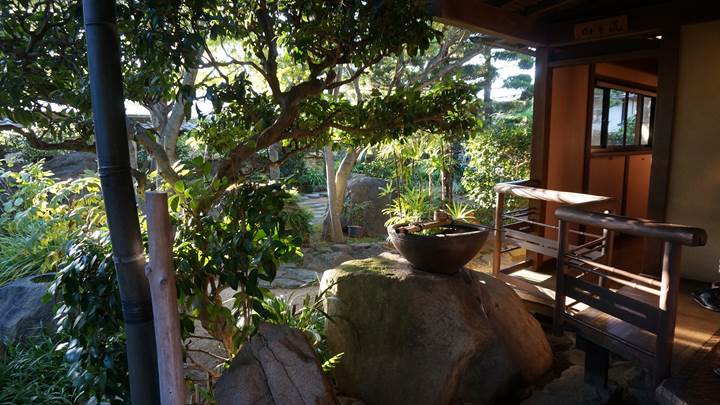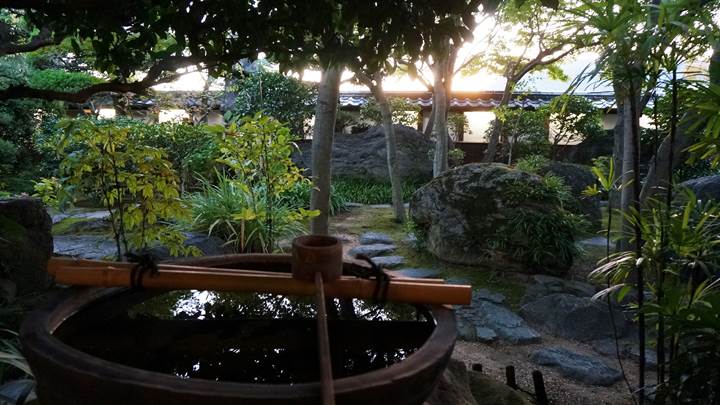 I lived near this restaurant a long time ago, and I would go there and have several kinds of meals. I forgot the details of what I ordered but I remember all of them were delicious!
Food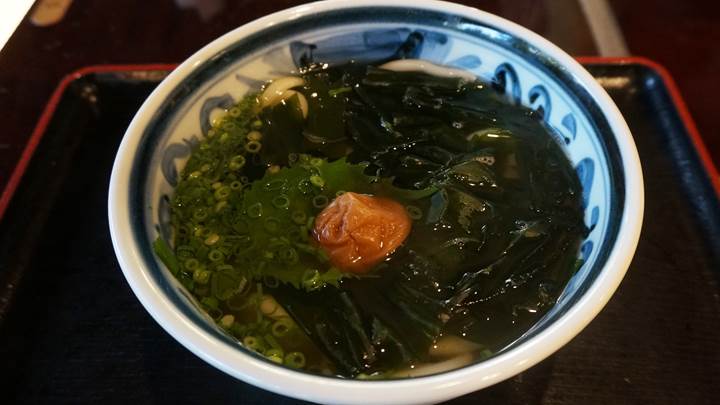 Udon topped with sea vegetable WAKAME and salted Japanese UME plum
梅わかめうどん Ume Wakame Udon 520 550 yen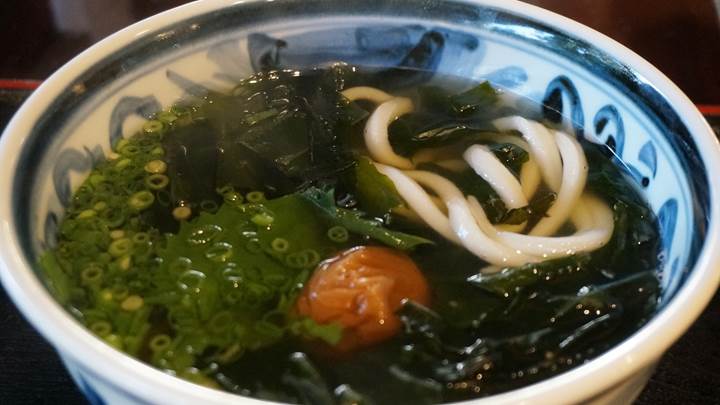 This shop use domestically produced Wakame and Ume.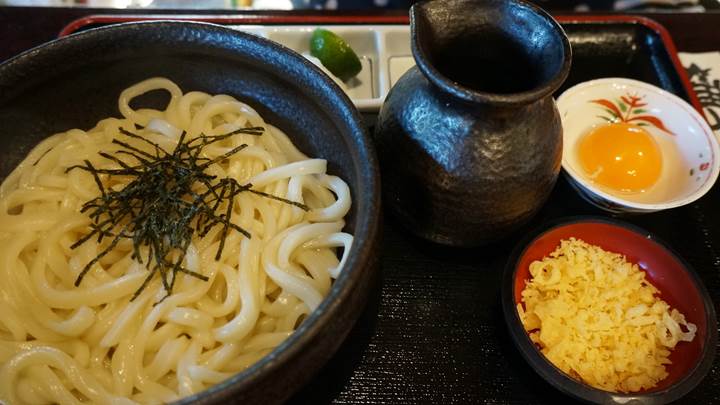 Udon with Noodle Sauce and Several Kinds of Condiments
釜ぶっかけ Kama Bukkake 570 600yen
(Egg Yolk 卵黄 Ranou 60 yen)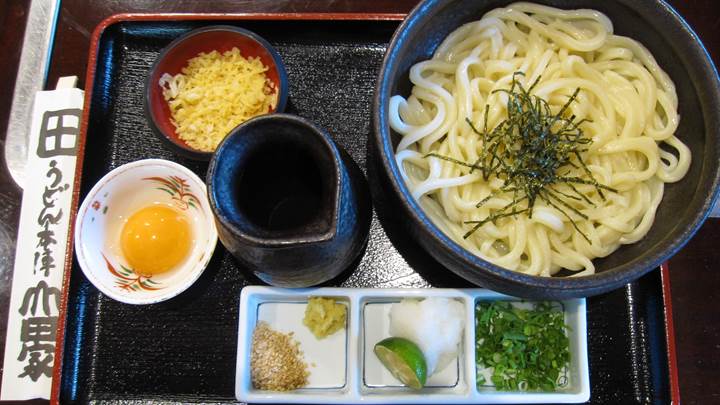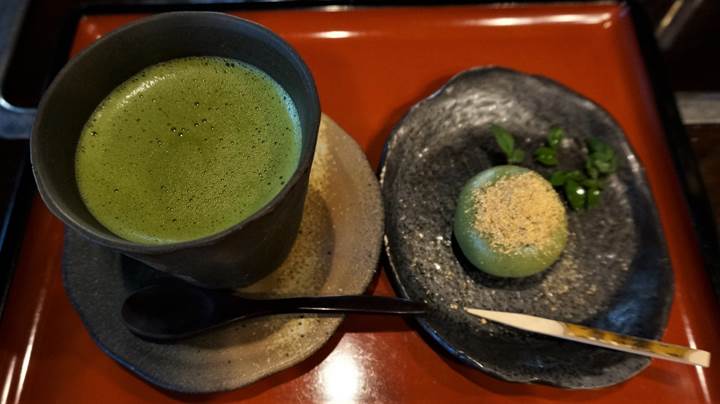 Matcha Latte 抹茶ラテ 450 yen
(with confectionery おかしつき Okashitsuki 550 yen)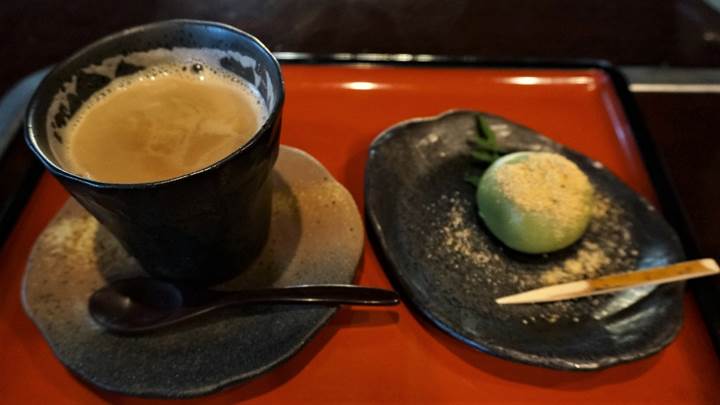 Cafe Latte カフェラテ 450 yen
(with confectionery おかしつき Okashitsuki 550 yen)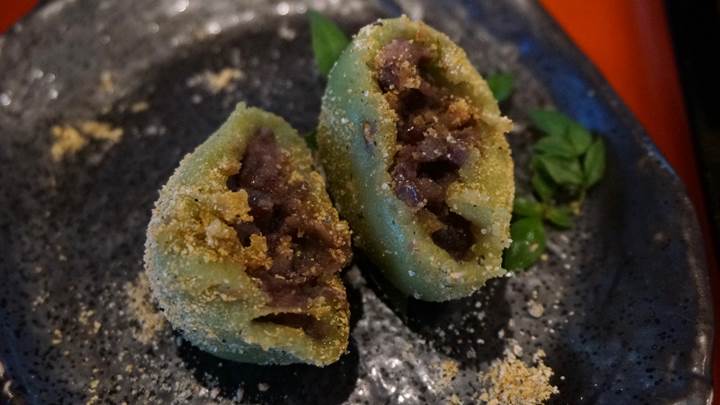 The confectionery is seasonally changed.
(Only confectioery おかしのみ Okashinomi 230 yen)
Information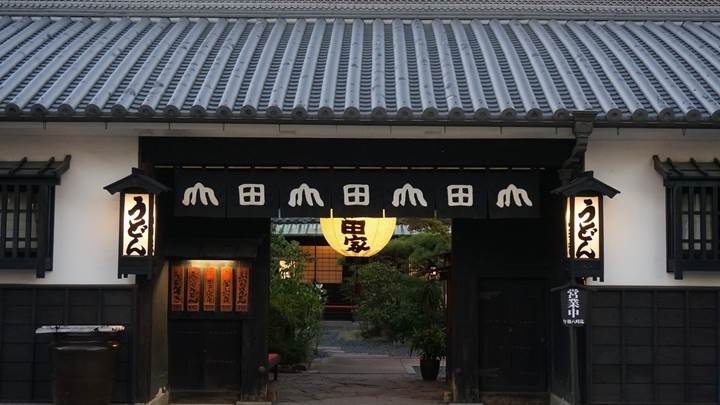 Restaurant name

Udon honjin YAMADAYA うどん本陣 山田家
Sanuki Honten 讃岐本店

Website (in Japanese)
No cover charge / No service fee
Picture menu is available.
Business hours: 10:00 am - 8:00 pm Open every day
Parking lots: 160 cars
Photos were taken in 2016. Prices are current as of in 2019 of YAMADAYA Sanuki Honten in Kagawa 香川 Prefecture.
---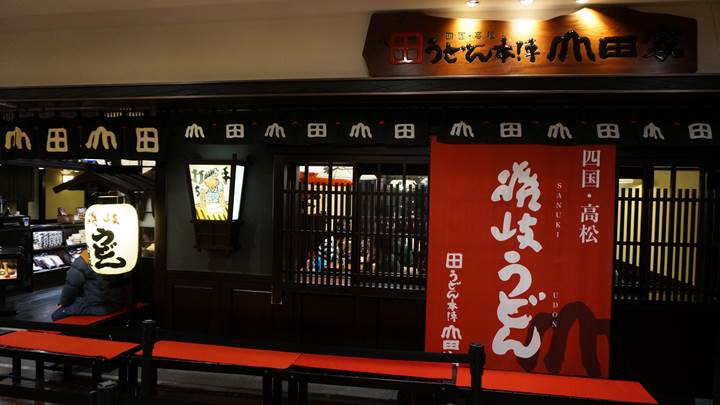 Tokyo Solamachi branch 東京ソラマチ店
Permanently closed
TOKYO Solamachi
Together with Tokyo SKYTREE, Tokyo Solamachi forms Tokyo SKYTREE TOWN. Bringing together more than 300 shops, this shopping center was created on the theme of "...
---
If you have no time to go to Udon Honjin YAMADAYA うどん本陣 山田家, other large udon chain would be good for you because you can easily find them in downtown areas in Japan.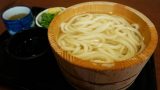 Udon of MARUGAME SEIMEN in Japan 丸亀製麺 うどん
I go to this udon restaurant once or twice a month.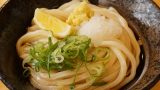 Hanamaru Udon はなまるうどん - Noodles, Tempura 天ぷら
Hanamaru Udon is large udon chain restaurant. They offer inexpensive udon all over Japan. I like their udon borth and tempura. They offer many kinds of Udon and tempura. Udon costs from 150 yen. A piece of tempura costs 100 yen to more.