Preface
The trip to Mt. Tsurugidake 剱岳 is my best memory of mountain trekking in Japan. However, I have experienced more dangerous and longer routes than Mt. Tsurugidake 剱岳 such as some high mountains around Japan Alps.

I will introduce you to the recommended plan of Mt. Tsurugidake 剱岳 with a lot of photos. You will see superb views thorough a 2-night 3-day trek around the mountain.

About Mt. Tsurugidake 剱岳:
It has another name

Mt. Tsurugi

in English but this blog only uses

Mt. Tsurugidake

as its name.
It is 2999m (9839ft) above sea level.
It is located in Toyama 富山 Prefecture, Japan.
Google Maps around

Mt. Tsurugidake

It is a part of the Northern Japan Alps 北アルプス (Hida Mountains 飛騨山脈) and in the Chubu Sangaku National Park 中部山岳国立公園.
It is named one of the 100 best mountains in Japan.
It has two main trails, a southern trail starts from

Murodo 室堂

and a northern trail starts from Banbajima 馬場島. Most of the hikers choose Murodo 室堂 because of convenient transportation, accommodation and beautiful sightseeing.
This guidebook covers the southern trail only. Google Maps around

Murodo 室堂

Trekking season: end of July - September
This mountain is for advanced trekkers only, as there are several steep ascents and descents, with long chains already installed.
Highlight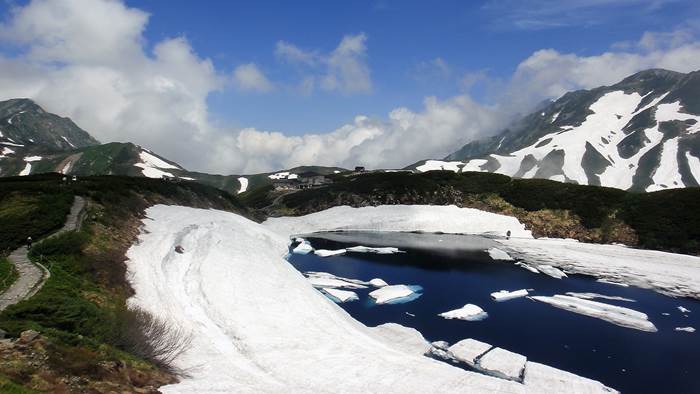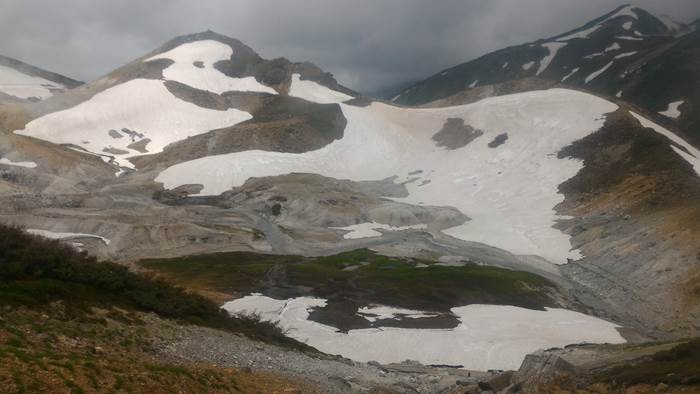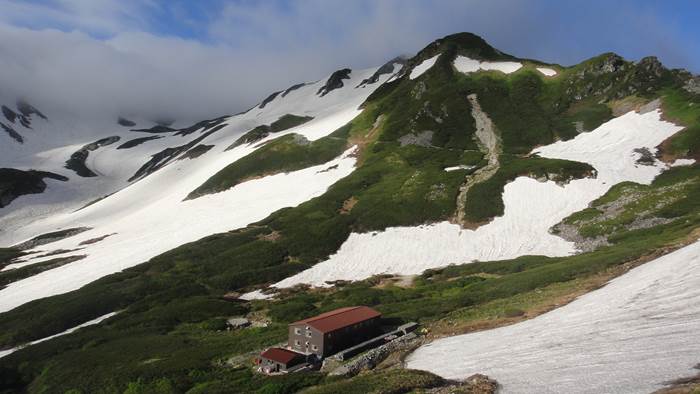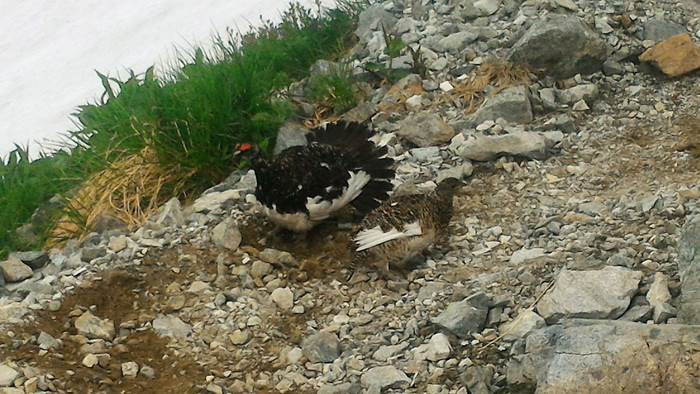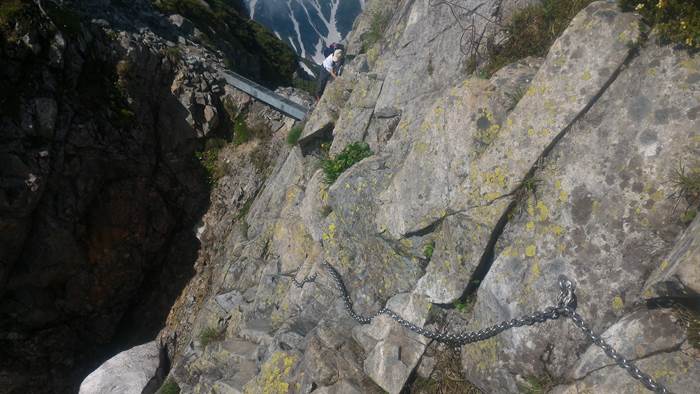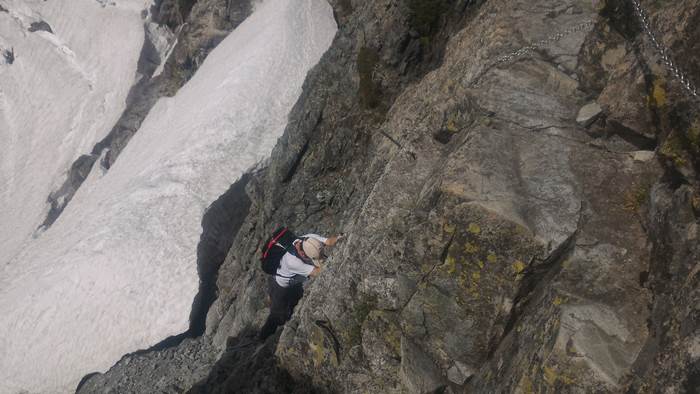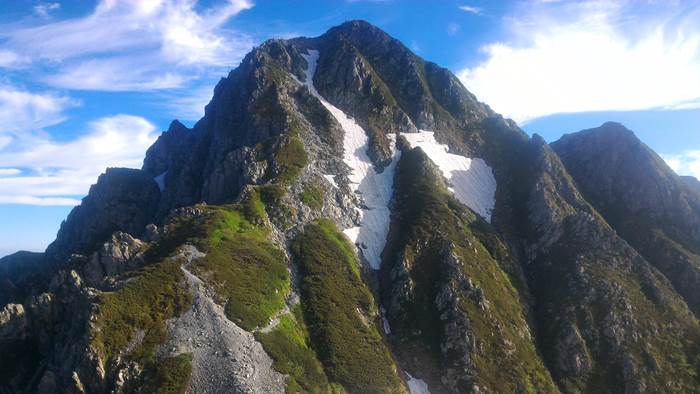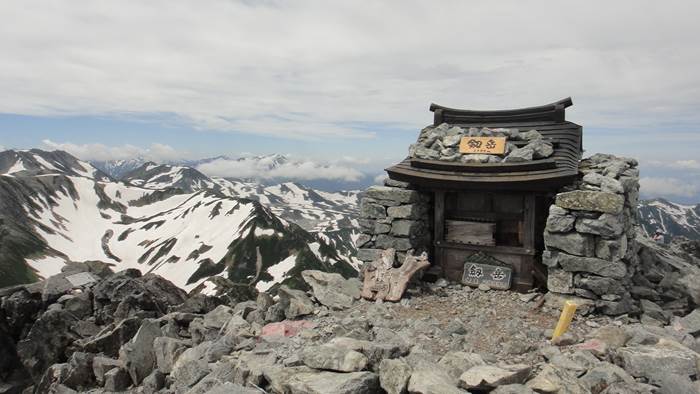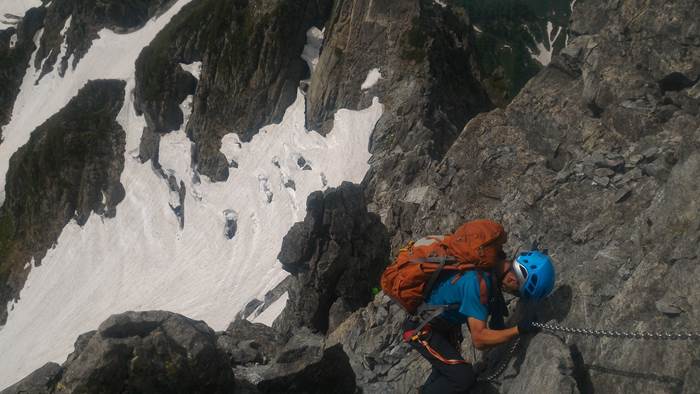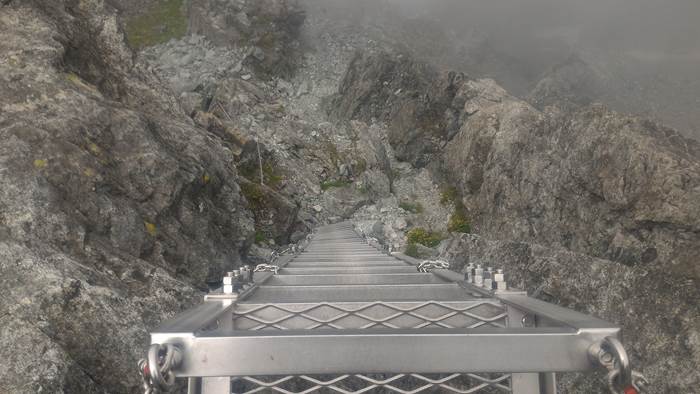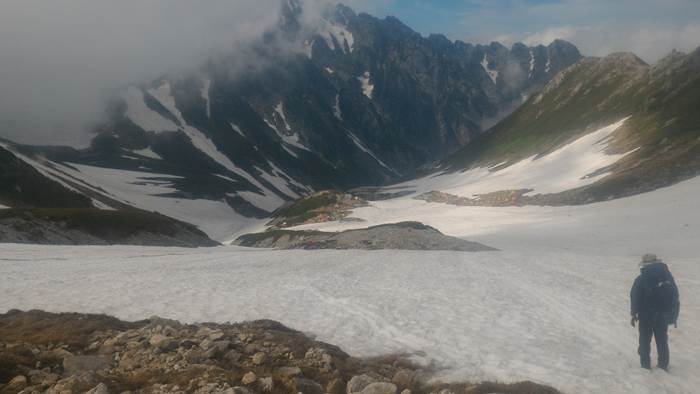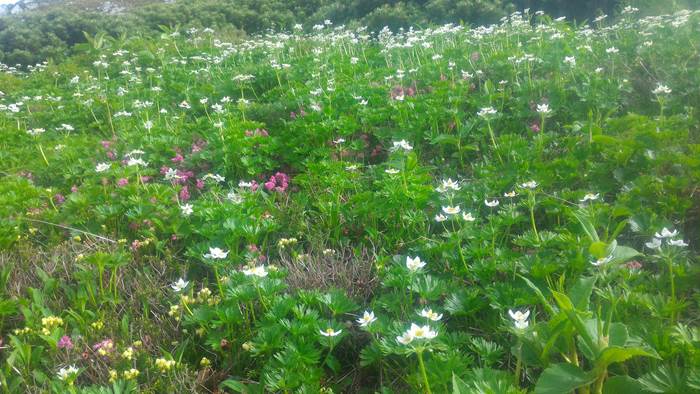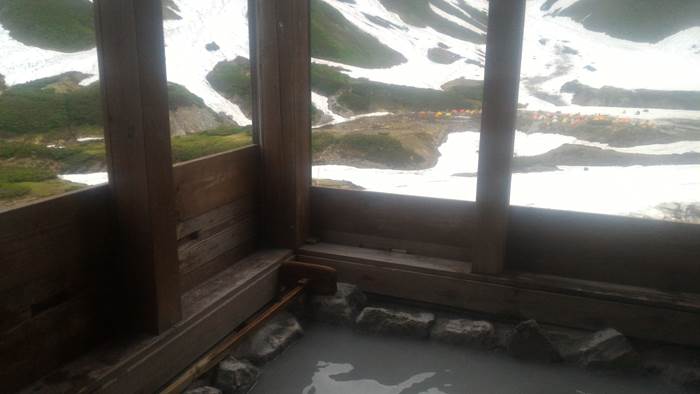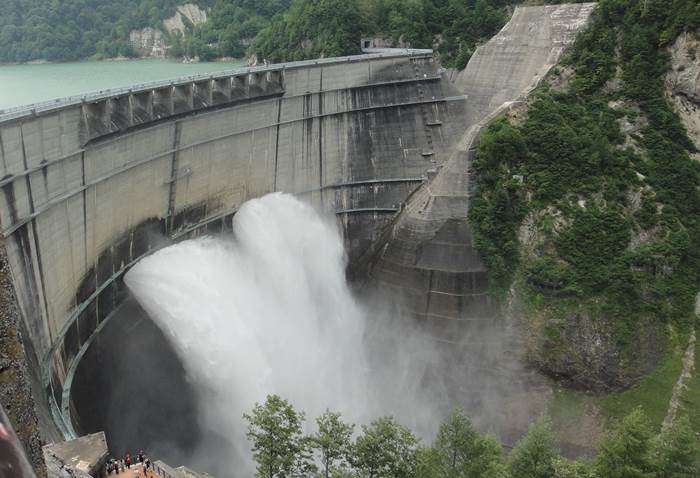 Access to an Entrance of Mt. Tsurugidake from Tokyo
This guidebook will introduce you to one of the most highly recommended entrances of Mt. Tsurugidake 剱岳 called Murodo 室堂, and how to travel back and forth between Tokyo 東京 Metropolis and Murodo 室堂 in Toyama 富山 Prefecture by bus, train and cable car.

Overview:

3-1-1: Tokyo 東京 Metropolis ⇒ Toyama 富山 Prefecture (by expressway bus or train)
3-1-2: Dentetsu Toyama 電鉄富山 Station ⇒ Tateyama 立山 Station (by train)
3-1-3: Tateyama 立山 Station ⇒ Bijodaira 美女平 Station (by cable car)
3-1-4: Bijodaira 美女平 Bus Stop ⇒ Murodo 室堂 Bus Stop (by bus)
Tokyo 東京 Metropolis ⇒ Toyama 富山 Prefecture
Choose from Train or Bus.
If you would like to save money, taking an Expressway Bus is much cheaper than taking the Bullet train, and you can get there without transfers. Taking the Night Expressway Bus would be a good idea for people who want to save money and get there in the early morning.
By Train
When you travel from Tokyo 東京 Station to Toyama 富山 Station by train, taking the Bullet Train (SHINKANSEN) is the fastest without transfers, but it is also the most expensive.
Total : Reserved seat 12960 yen or Non-reserved seat 12430 yen
Time : About 130 - 160 minutes
Line Name : Hokuriku Shinkansen (北陸新幹線)
JR-EAST - East Japan Railway Company
Official Web site of East Japan Railway Company (JR East)
However, if you have JAPAN RAIL PASS for the train that services international tourists visiting Japan from abroad for sightseeing, that is the best choice.

There are other types of cheaper trains available as well such as the Local Train, Limited Express and so on. Their fares and the number of transfers differ between the trains.
Timetable and Route Search HyperDia
Input two station names
From : TOKYO
To : TOYAMA
HyperDia | Route Search in Japan.
HyperDia is a service which offers the route of the railway and the aviation within Japan. The route search corresponds to not only Japanese but also English an...
By Expressway Bus
Several bus companies seasonally offer expressway buses between Tokyo and Toyama. If you are looking for the bus, input two prefecture names to the search box Highway Bus Search on the website HyperDia above.

Origin : Kanto > Tokyo
Destination : Hokuriku / Koshinetsu > Toyama
You can also use the website JR Expressway Bus.
Please find the bus Tokyo ⇒ Toyama / Kanazawa
HOME | ジェイアールバス関東
東京・新宿から大阪、京都を始め日本各地を結ぶジェイアールバス関東の高速バス。安心・快適な旅を提供いたします。
A Cheap Bus (Overnight Bus)
When I went to Toyama, I found one of the cheapest buses.

Overnight bus fare : 3000 - 6200 yen for one way (Check the latest fare.)
Fridays, Saturdays, and Sundays are higher priced than the other days. Fridays and pre-holidays are the highest, at 6200 yen.
The early-booking discount is available.

The bus ride is about 7 hours.

Unfortunately, there were no English instructions for booking services on their website or their call center. If you have a concierge from a good hotel or friends who know Japanese, I would recommend that you have them help you make a reservation.

The cheap buses are usually operated for a limited period from the middle of July to September.

Check out this bus below.
SUGIZAKI HIGHWAY BUS
杉崎高速バス Sugizaki-kousoku-bus

杉崎高速バス - 夜行バス、乗合バスは杉崎観光バスへ -
夜行バス、乗合バスは杉崎観光バスへ「杉崎高速バス」
In Japan, each bus company has different rules regarding eating and drinking alcohol on a bus. This company has some rules below.
Drinking alcohol and smoking on the bus are prohibited.
A person who is completely drunk is restricted from boarding the bus by the drivers or company staff.
Please refrain from eating food that has a strong flavor.
---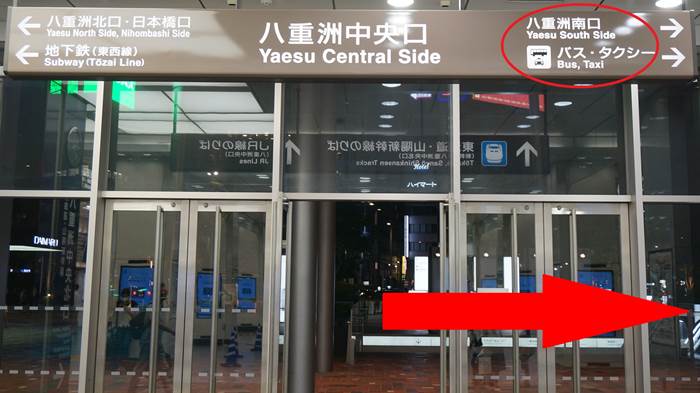 There are many ramen shops and Japanese food restaurants on the B1F near Yaesu South Entrance 八重洲南口 Yaesu-minamiguchi.
It would be good idea to have a meal before you take the highway bus, if you have time.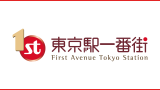 First Avenue Tokyo Station
First Avenue Tokyo Station is a wonderland of Japanese culture directly connected to Tokyo Station. You'll find great areas such as Tokyo Character Street, whic...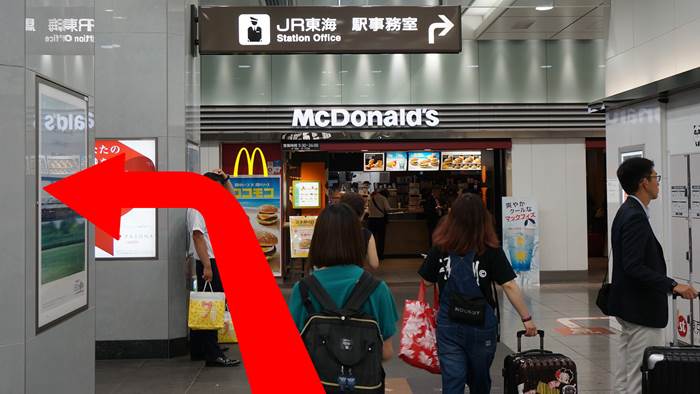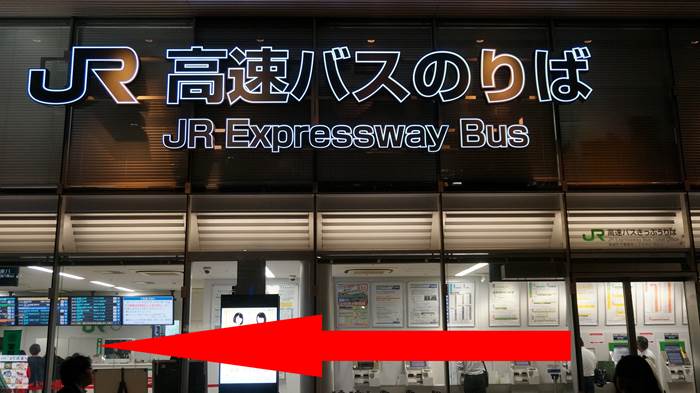 This is a JR ticket office and bus terminal. JR is the largest railway and bus company in Japan, but this guidebook introduces another bus company SUGIZAKI HIGHWAY BUS. They offer cheaper tickets than JR, even though they travel to the same destinations. The SUGIZAKI HIGHWAY BUS station is a 6 minute walk from here.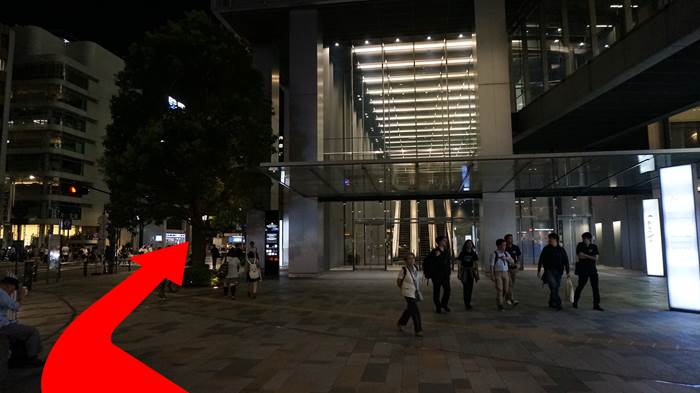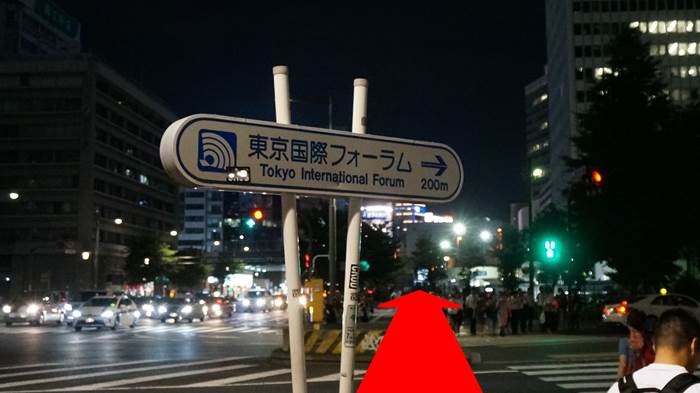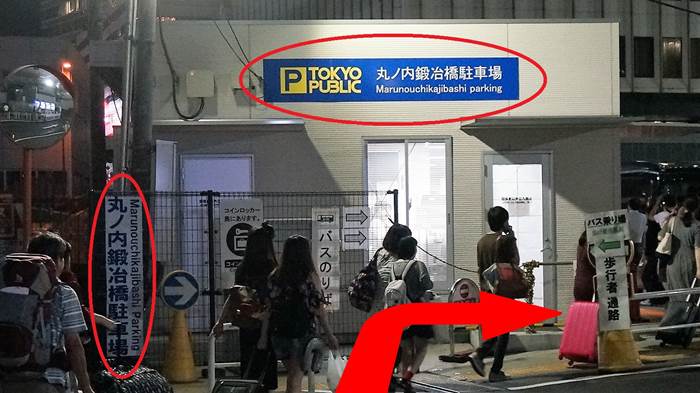 Get into Marunouchi Kajibashi Parking Lot 丸ノ内鍛冶橋駐車場 Marunouchi-kajibashi-chushajo.
* There is no food service in and around this parking lot. You can buy or have food at Tokyo Station.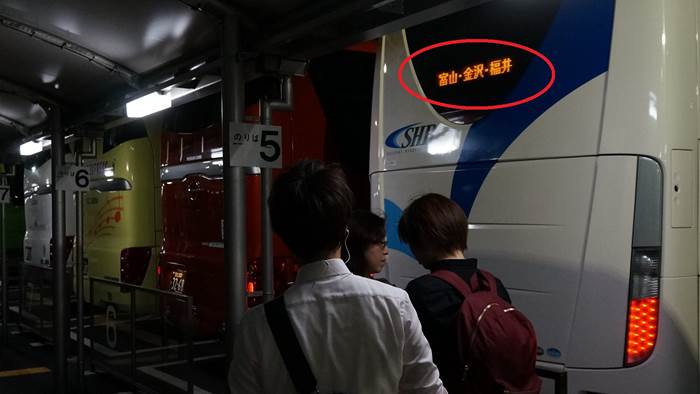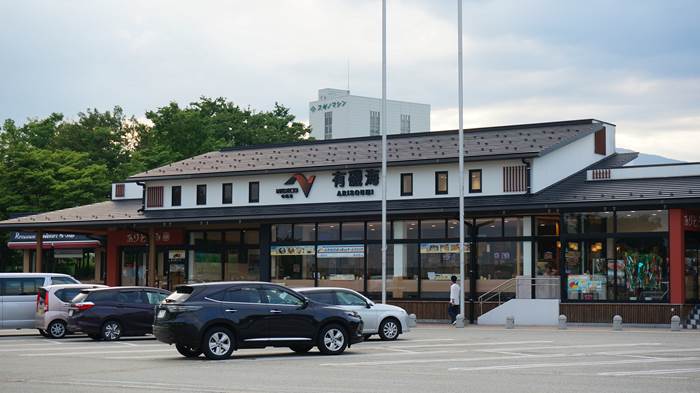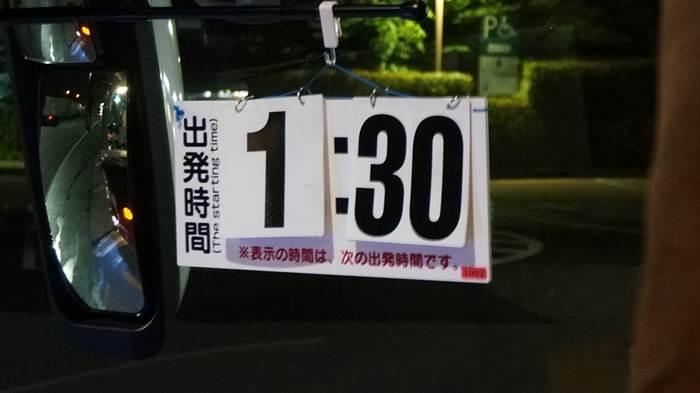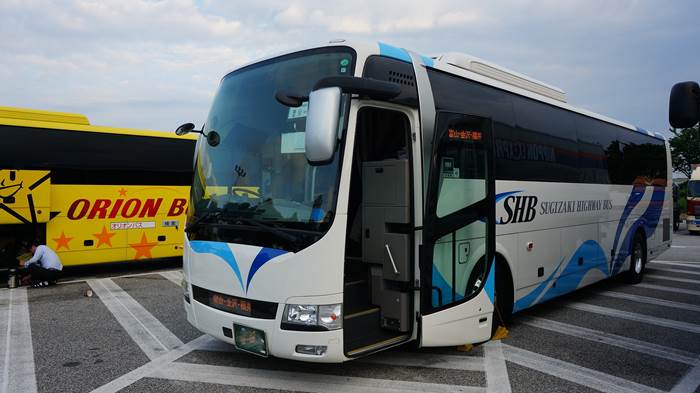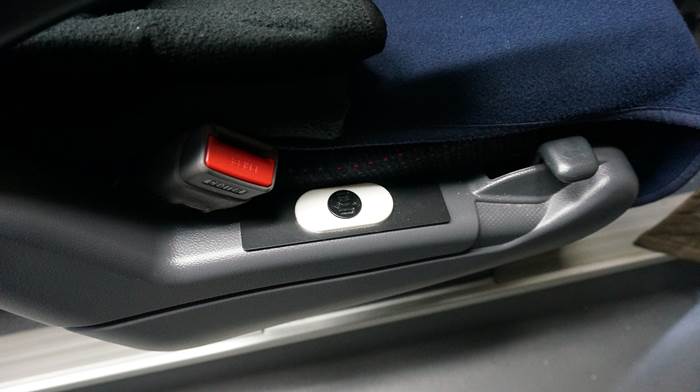 On the bus, built-in outlets (AC 100V) are available at every seat to charge smartphones, but it is not advisable to charge a laptop, etc, due to its power consumption.
Dentetsu Toyama 電鉄富山 Station ⇒ Tateyama 立山 Station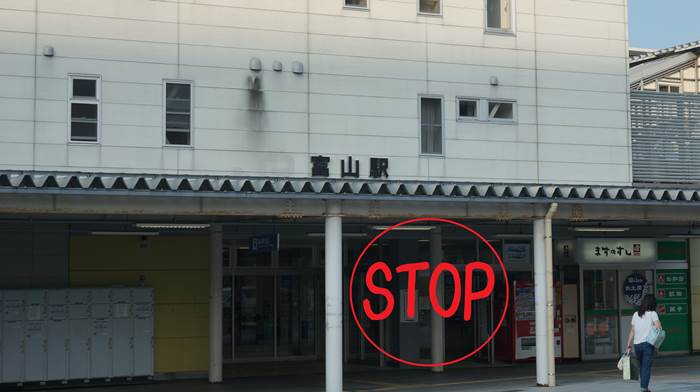 After you take the overnight bus, you will transfer to a train. Right after you leave the bus stop, you will see Toyama Station 富山駅 - that is not the one you should go. Do not go into this building.
It is a little confusing but, there are two railway company stations near the bus stop.
The station you are looking for is on the other side of the building in front of the bus stop.
From the bus stop, look for an underpass to get to the other side of the building and find the correct train station.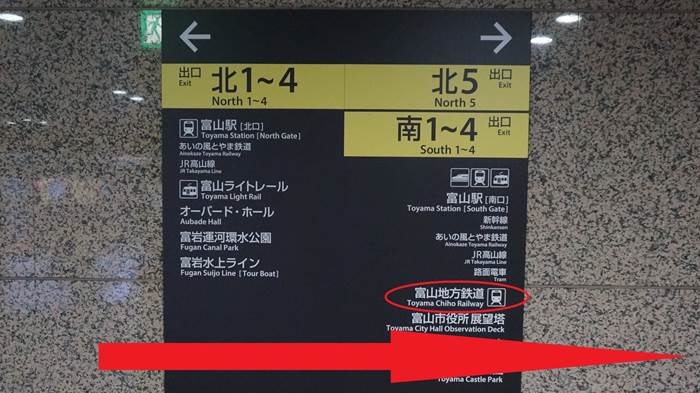 Walk to Toyama Chiho Railway 富山地方鉄道. The correct train station is right on the other side of the underpass.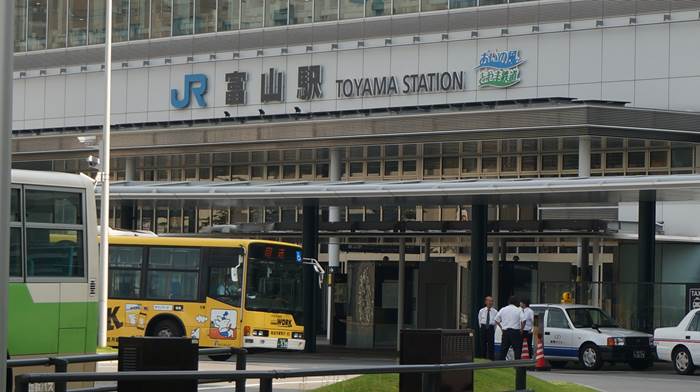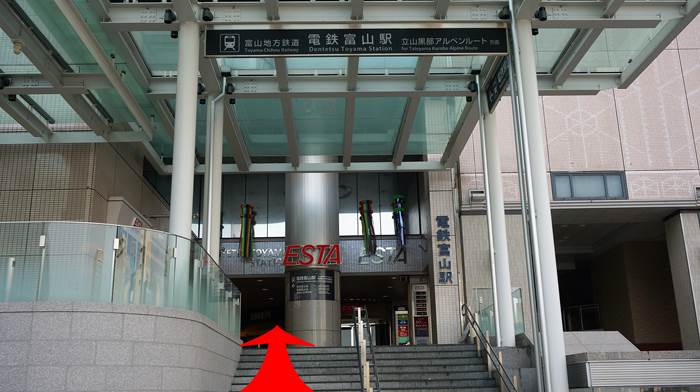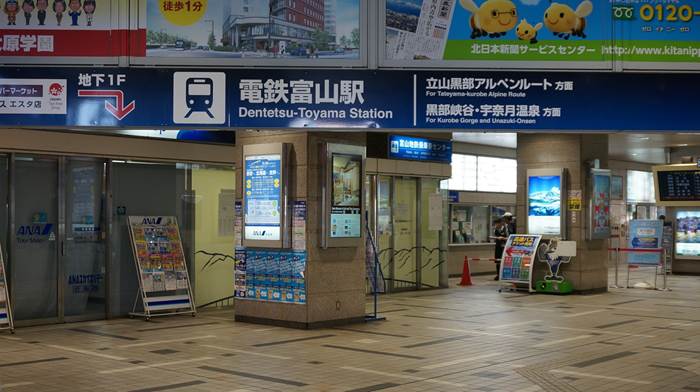 When you travel in the overnight bus early in the morning, you must be hungry but food stores in the station aren't opened yet.
I recommend buying some food at a 24 hour convenience store LAWSON beside Dentestu Toyama Station 電鉄富山駅.
Google Maps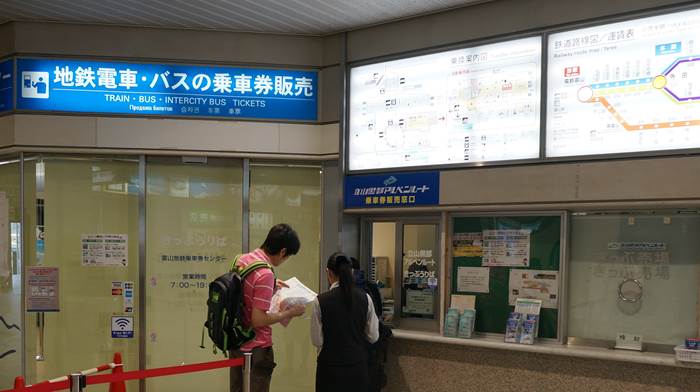 TATEYAMA KUROBE ALPINE ROUTE
立山黒部アルペンルート
Tateyama Kurobe Alpine Route

When you are traveling from Dentestu Toyama Station 電鉄富山駅 to Murodo 室堂, first you take a train, then a cable car, and finally a bus. When purchasing your ticket at the first station, you can buy a ticket bundle, which includes all the transportation you need for the trip. Please hold on to this ticket until you get to your final destination.
* One-way ticket costs 3630 3700 yen in total.
* Credit cards are accepted.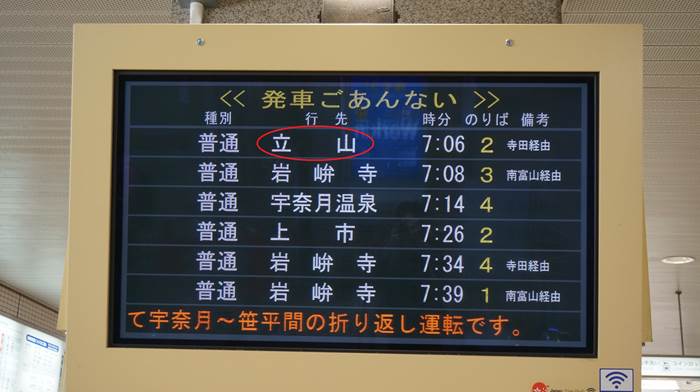 Please check out a departure board. You will travel…

Dentetsu Toyama 電鉄富山 Station → Tateyama 立山 Station
* This train directly takes you to Tateyama 立山 Station without transferring.
or
Dentetsu Toyama 電鉄富山 Station → Iwakuraji 岩峅寺 Station (via Terada 寺田経由) → Tateyama 立山 Station
* You need to transfer at Iwakuraji 岩峅寺 Station.

Line Map (Please find Tateyama Line 立山線 on the map.)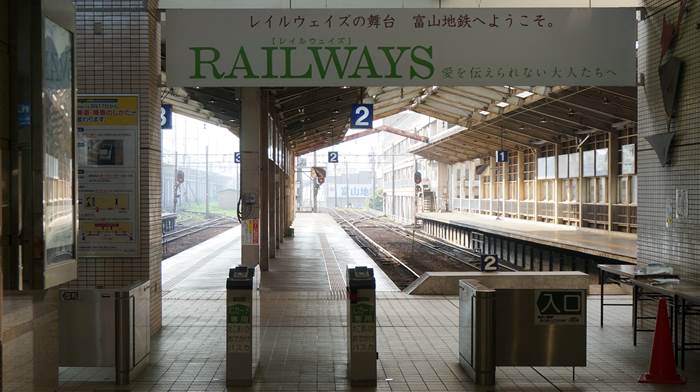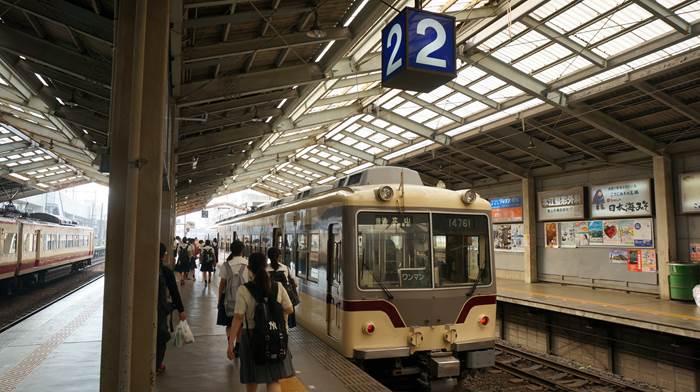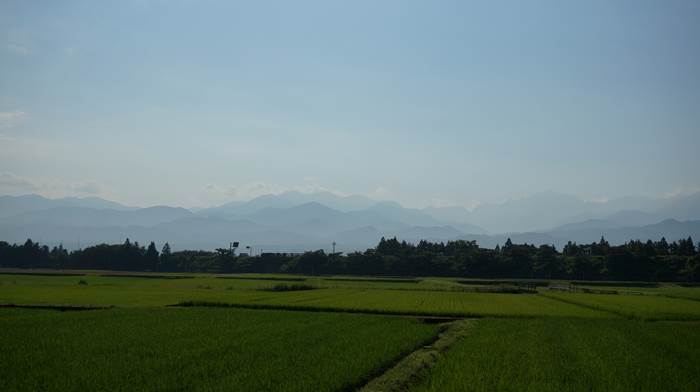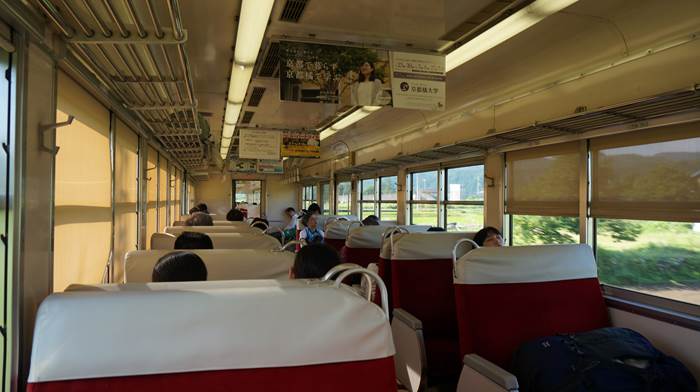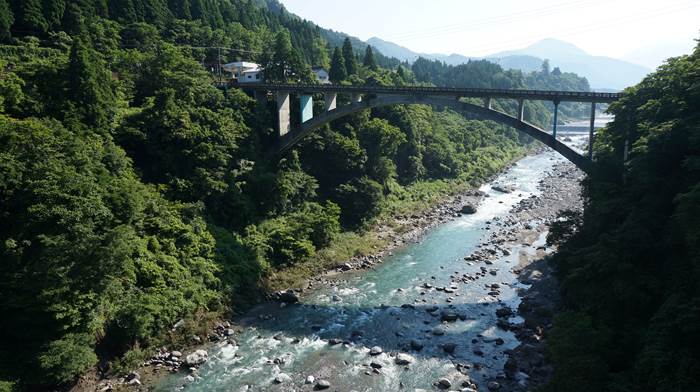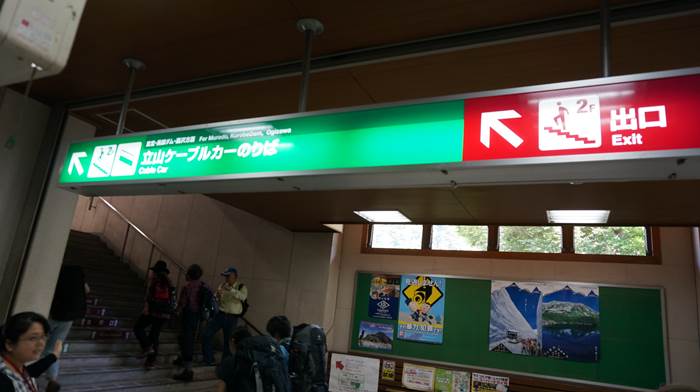 Tateyama 立山 Station ⇒ Bijodaira 美女平 Station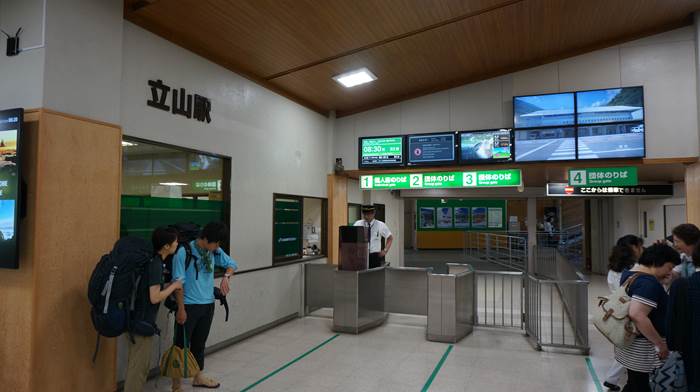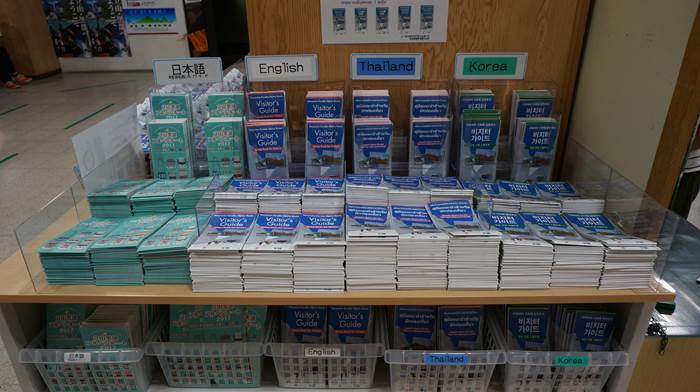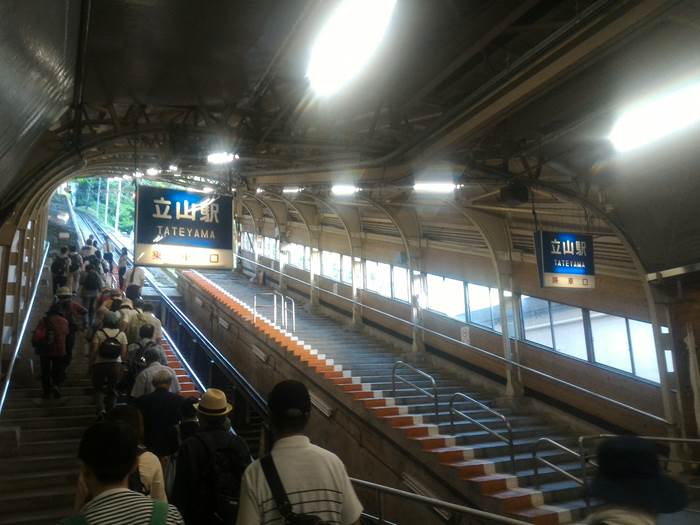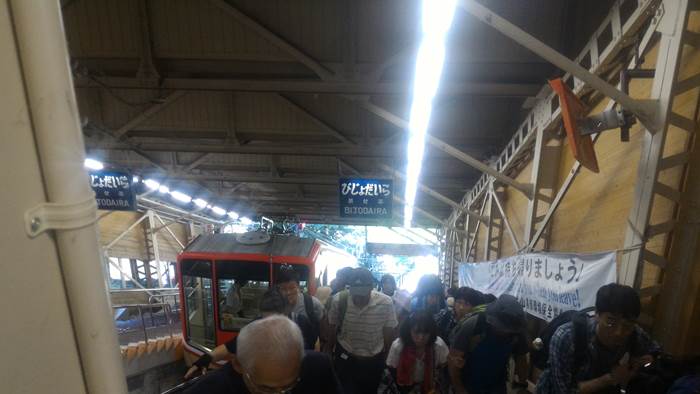 Bijodaira 美女平 Bus Stop ⇒ Murodo 室堂 Bus Stop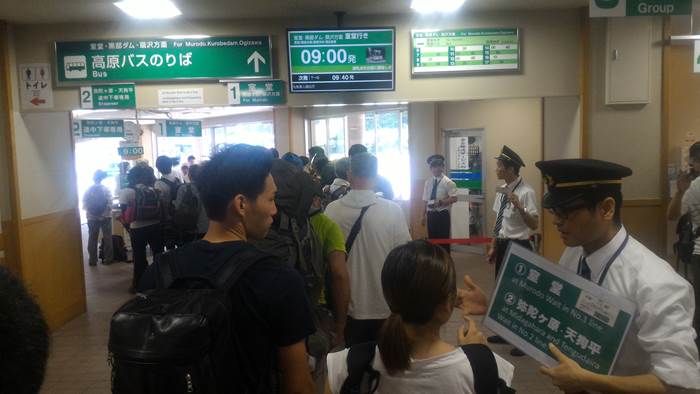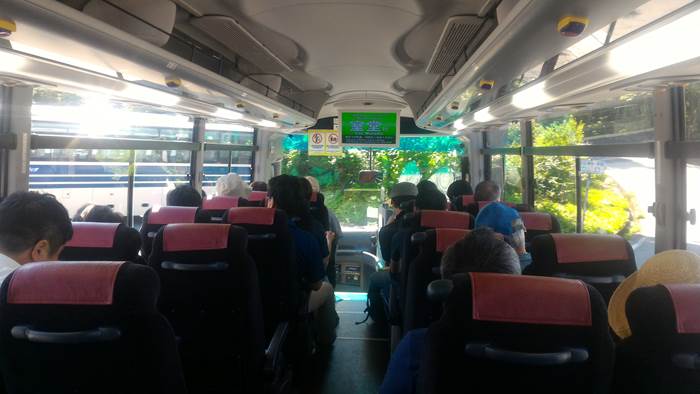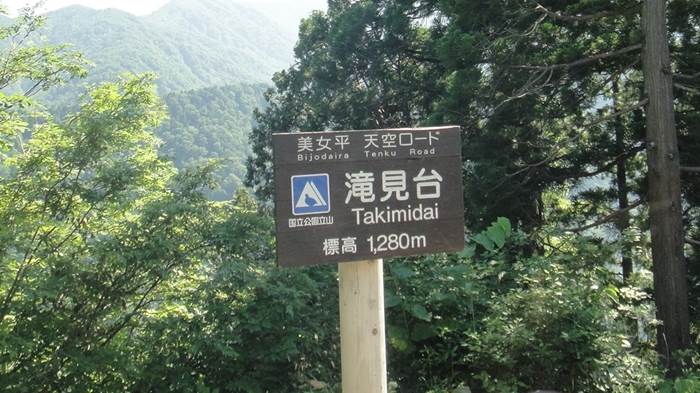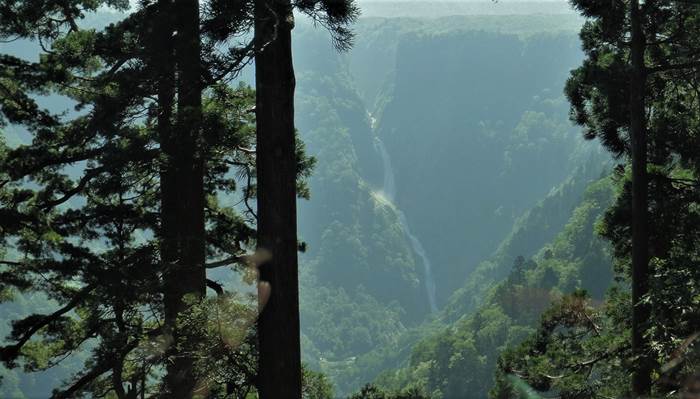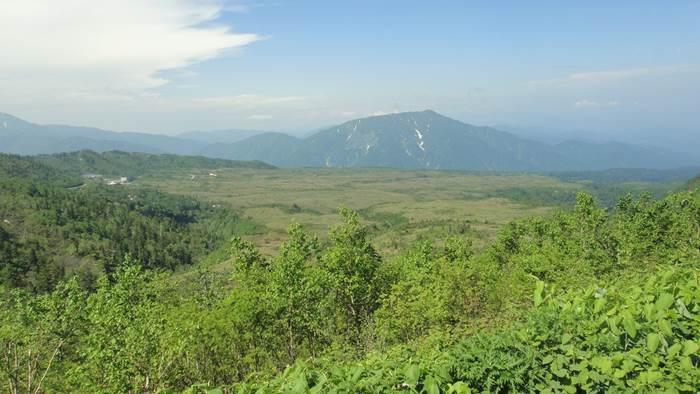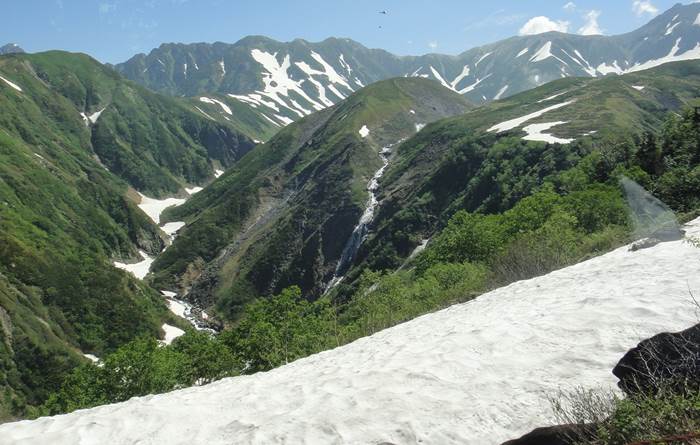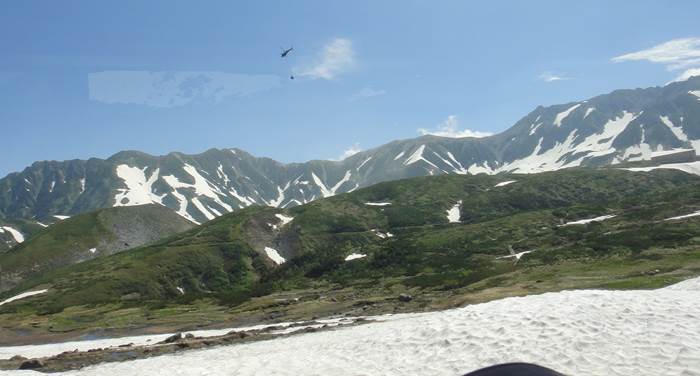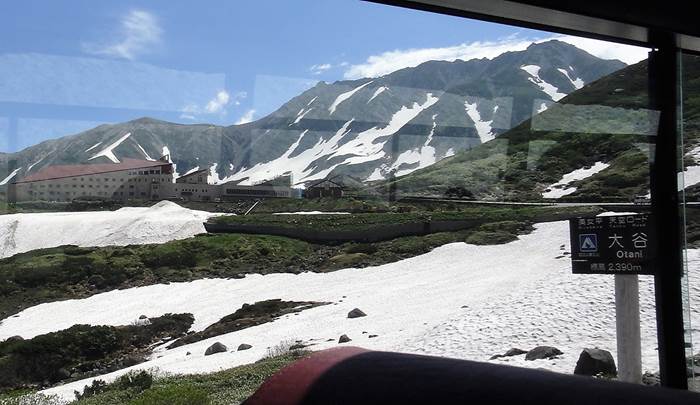 Snow Corridor (Wall) Festival is usually held from mid-April to mid-June around Otani 大谷 area.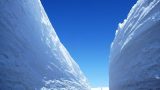 Tateyama Kurobe Snow Corridor (Wall) in Toyama Japan 富山 立山黒部 雪の大谷
Snow Corridor (Wall) Festival is held from April 15 to June 22, 2021 in Toyama 富山 Prefecture.It is located in the North...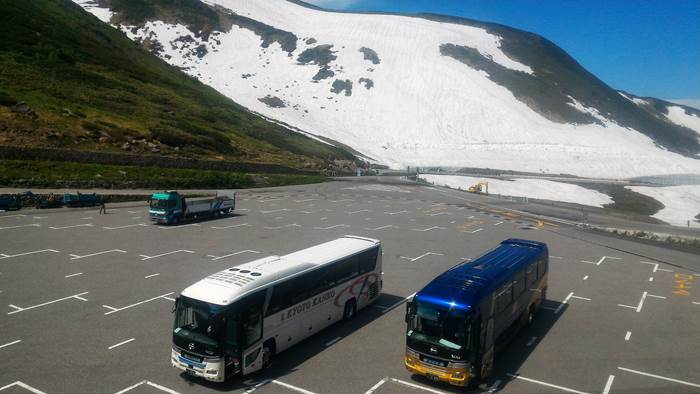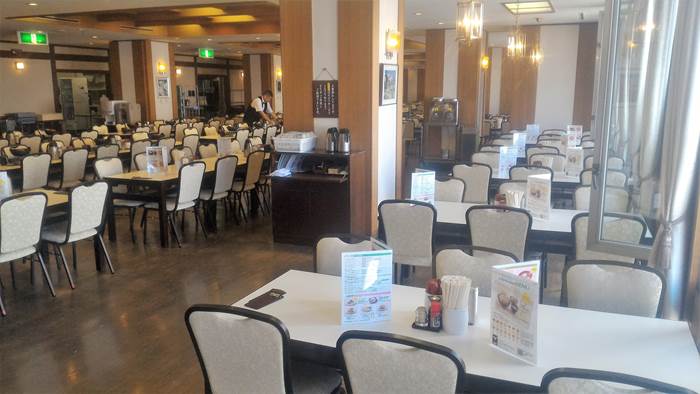 Restaurant Tateyama レストラン立山 in Murodo 室堂
This restaurant is a good place to rest after the train, cable car and bus ride. You can freshen up a bit before the long hike.
If you have a large backpack, a restaurant staff member will guide you to a space to keep it. Please bring your valuables with you.

Restaurant and Food|Murodo Terminal | Hotel Tateyama
No service fee / No cover charge
English picture menu is available. Prices are including tax.
Water and hot tea are free of charge and self-service.
Order food at your table. Pay the bill at the cash desk.
Clean flush toilets are available for customers in this restaurant.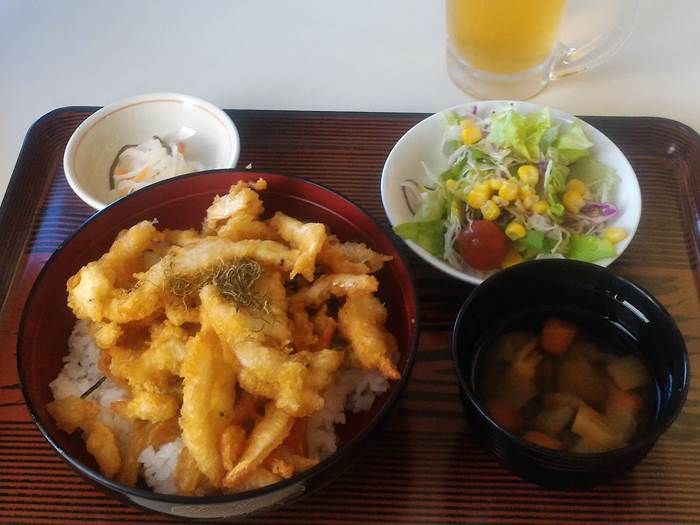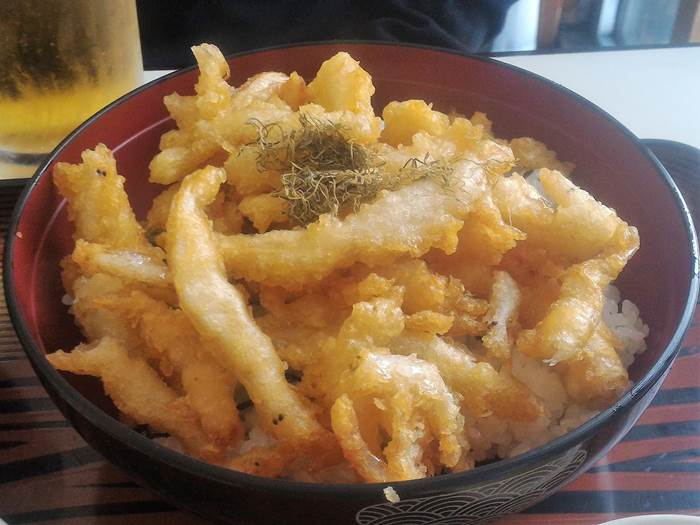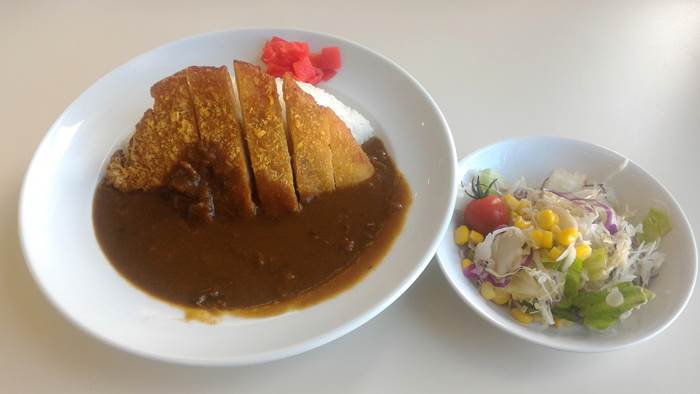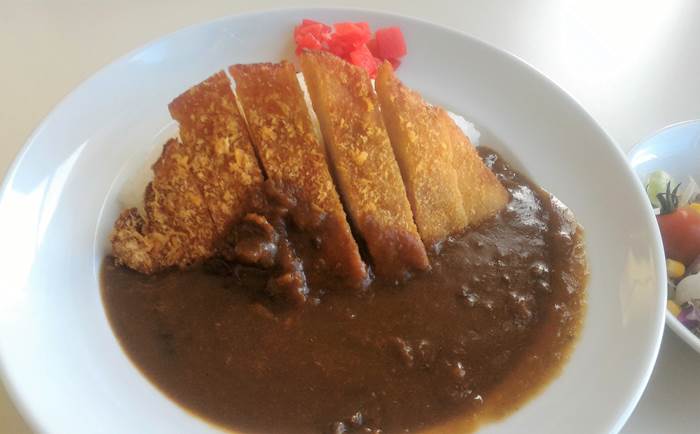 ---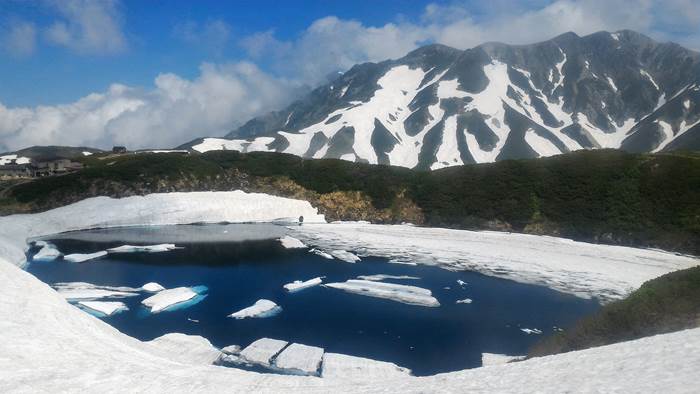 Day-2 Into the Wild: Trekking to Mt. Tsurugidake in the Northern Japan Alps 北アルプス 剱岳
Let's go into the adventurous wilderness!