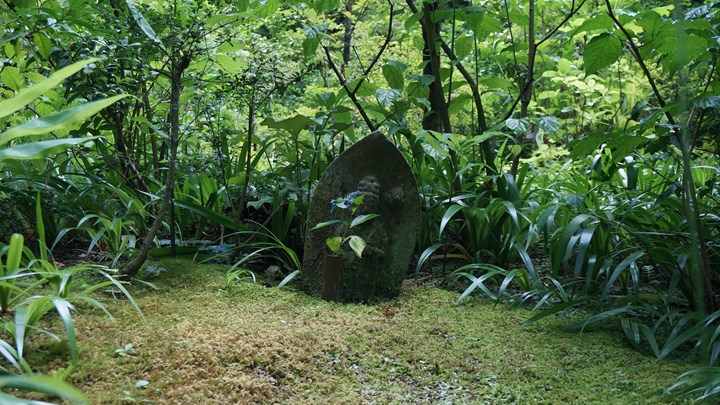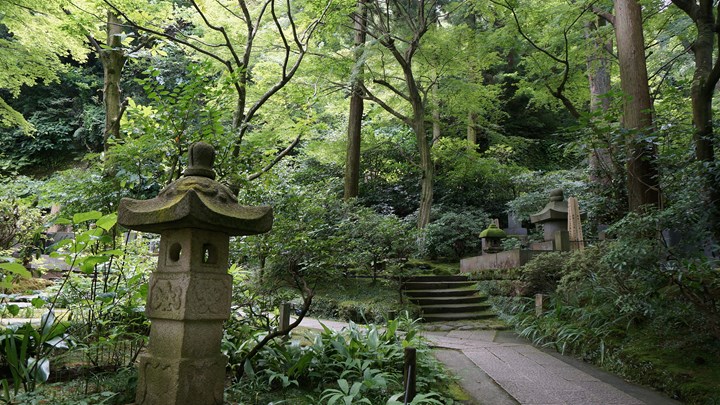 They have been keeping the scenery of the garden and cemetery in a very traditional and ancient style. It looks like a mysterious remains.
This temple space is compact and simple but the garden is my favorite and I highly recommend this.
Other popular temples have renovated beautiful houses, spacious gardens and cemeteries. There are traditional designs but newer ones sometimes look too artificial.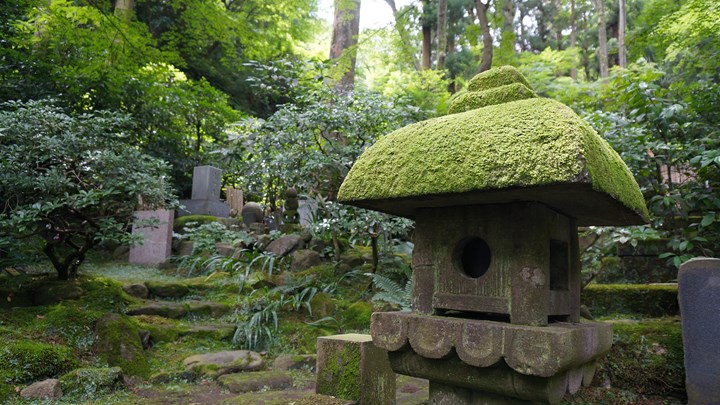 I have been to many temples and shrines in Japan. Tokeiji Temple 東慶寺 is one of my favorite temples.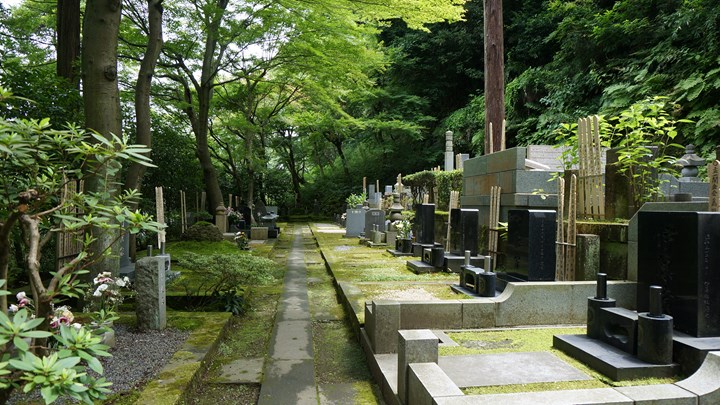 Of course, the moss garden is maintained by a gardener, but the atmosphere is much more natural and mysterious than other temples.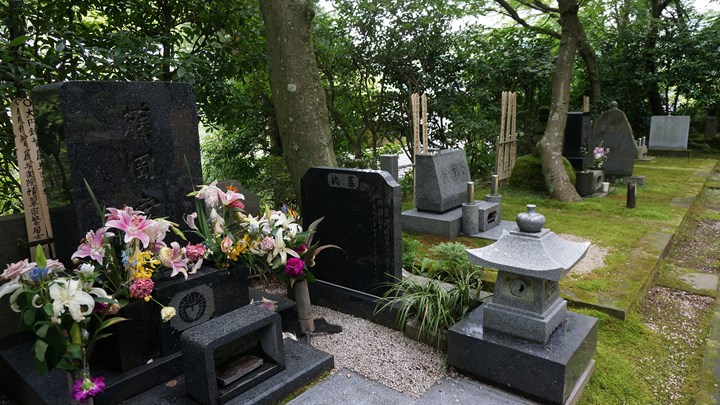 Japanese gravestones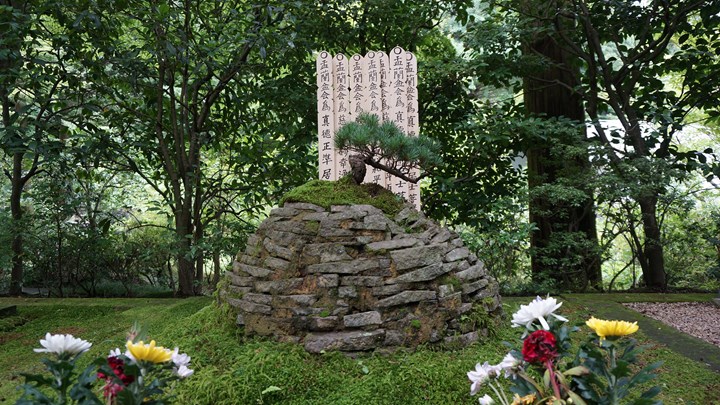 Unique grave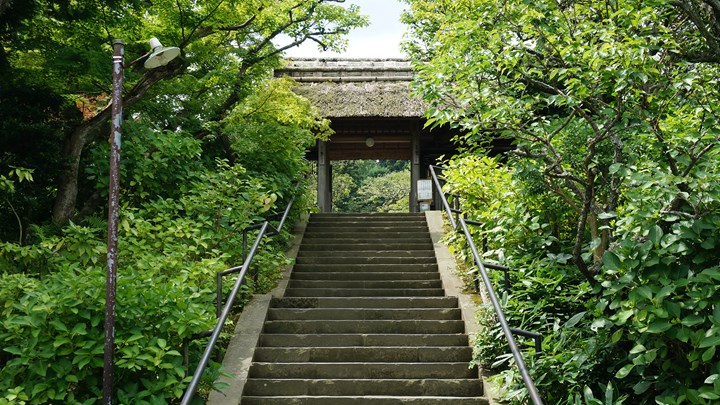 Entrance gate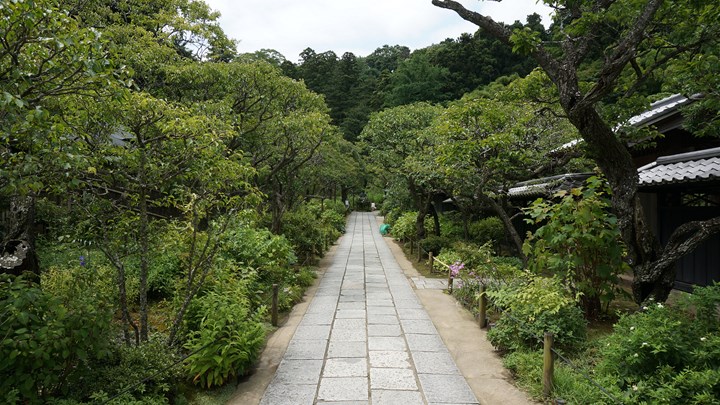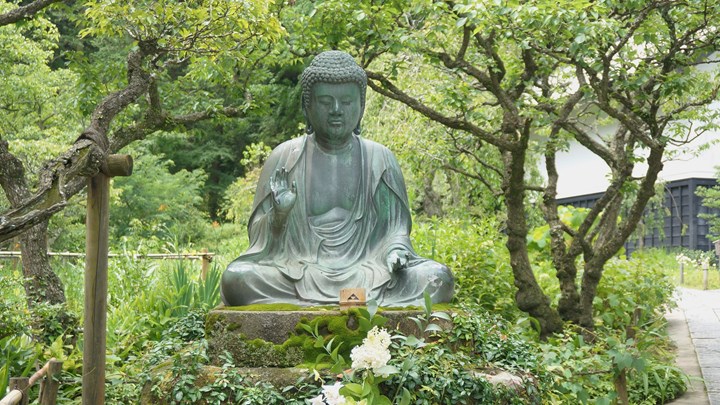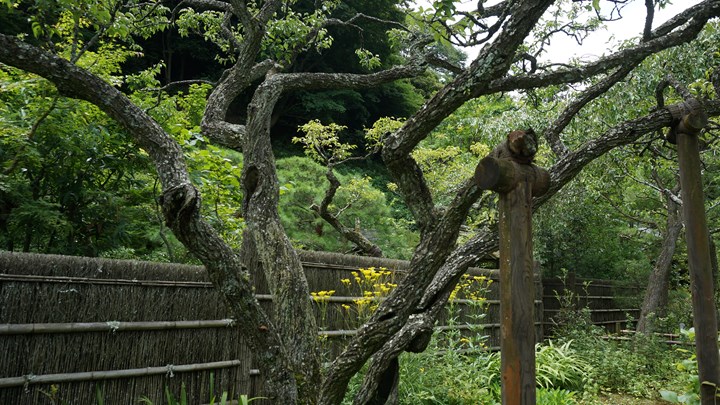 Beautiful garden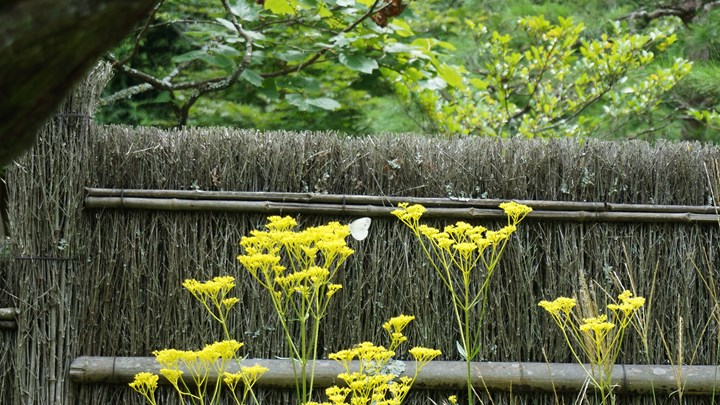 Usually tourists go sightseeing to famous and gorgeous temples and shrines around this area. Therefore, this temple is quieter and has fewer people.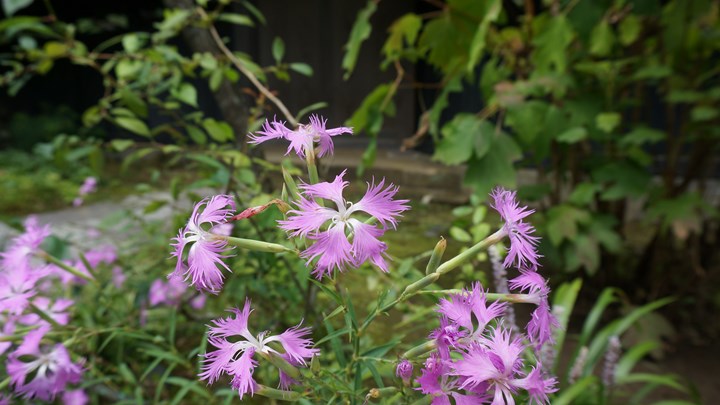 You can enjoy the temple without noise.
If you like this type of place, you have to visit this temple when you are in and around Tokyo.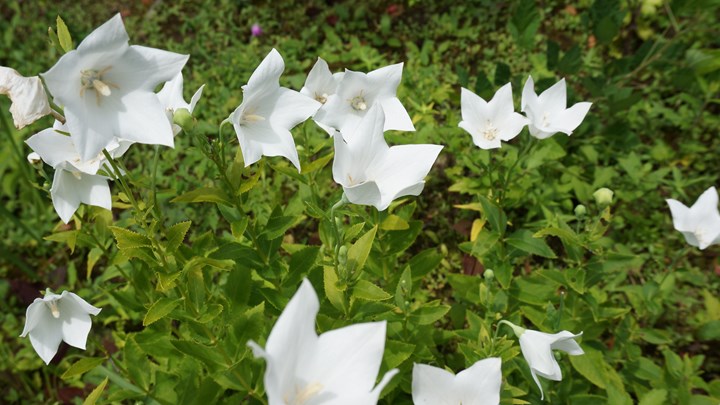 Temple name
Matsuokayama TOKEIJI TEMPLE 松岡山 東慶寺
Website (in Japanese)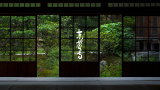 北鎌倉 松岡山東慶寺
北鎌倉東慶寺。初春の梅、初夏の花菖蒲など四季折々の花が咲く。坐禅会や茶道・香道等の体験教室も開催。
ブラウザーをアップデートしてください | Facebook
The nearest station is Kita-kamakura 北鎌倉 Station. It is a good idea to take a walk from Kita-kamakura Station 北鎌倉 to Kamakura 鎌倉 Station. There are some sightseeing spots, restaurants and cafes.

It takes about 1 hour from Shinjuku 新宿 Station (central Tokyo area) to Kita-kamakura Station, and the cost is 920 yen by train.
---
Photos were taken in July (Summer), 2016
Famous temples in Kamakura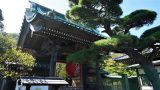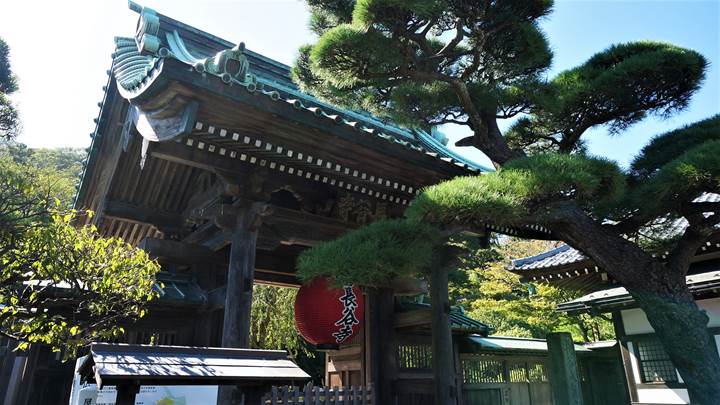 Hasedera Temple 長谷寺 in Kamakura 鎌倉 City Kanagawa 神奈川 Prefecture
IhavebeentomanytemplesandshrinesinJapanforsightseeingorhiking.AsfarasinandaroundTokyo,oneofmybesttemplesisHasederaTemple長谷寺inKamakura鎌倉City.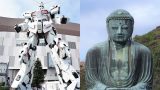 Which statue do you want to see in and around Tokyo between THE UNICORN GUNDAM and THE GREAT BUDDHA? ガンダム、大仏
Thereare2popularstatues.THEUNICORNGUNDAMislocatedinOdaibaお台場Tokyo.THEGREATBUDDHAisatatempleinKamakura鎌倉CityKanagawa神奈川PrefecturenexttoTokyo.
When you go to Kamakura in the summer Yuigahama Beach is also nice!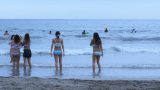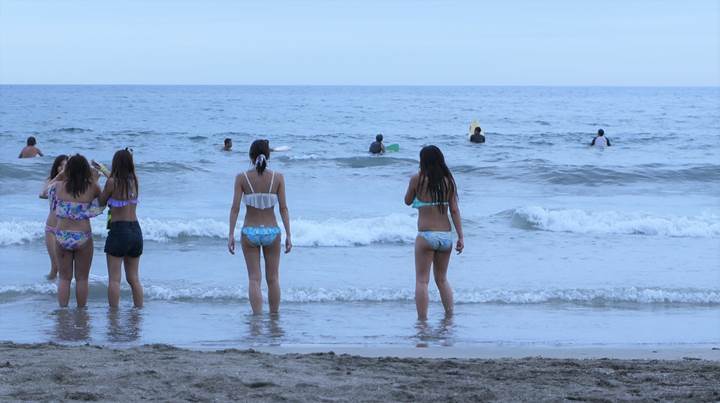 Yuigahama Beach 由比ガ浜海水浴場 in Kamakura 鎌倉 City Kanagawa 神奈川 Prefecture near Tokyo
Therearemanybeachhousesandbarsopenonthebeachin2022.Becauseofthepandemic,therearen'tanybeachhousesorbarsopenonthebeachinthesummerof2020.However,therearenorestrictionsfromgoingonthebeach.Swimmingisallowed.Toiletsandshowersareavailable,buttheyaresupposedtoget...