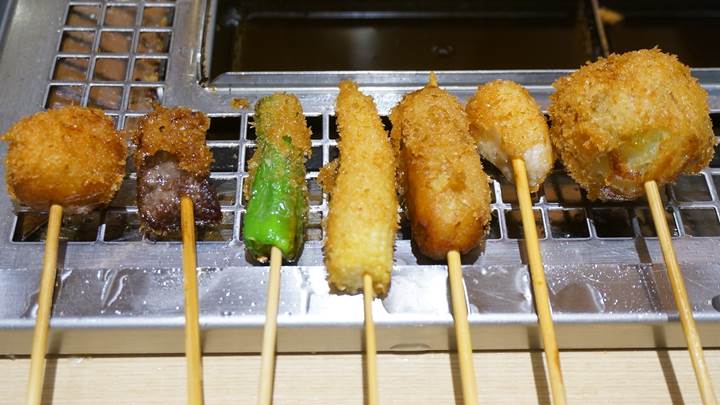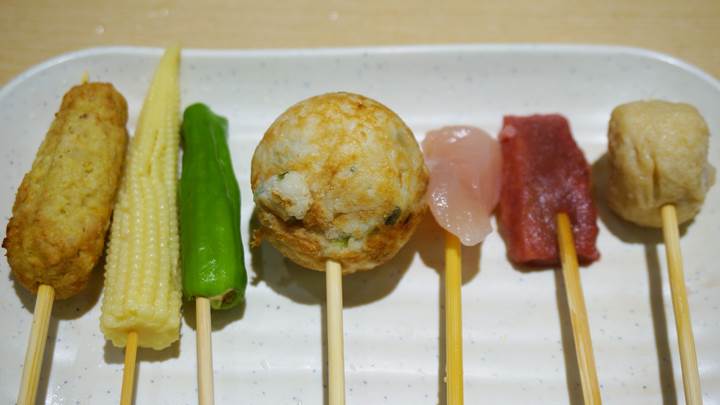 A restaurant chain KUSHIYA MONOGATARI 串家物語 specializes in deep fried skewered meat and vegetables. (Breaded, deep fried skewers)
They offer all-you-can-eat, and optional all-you-can-drink.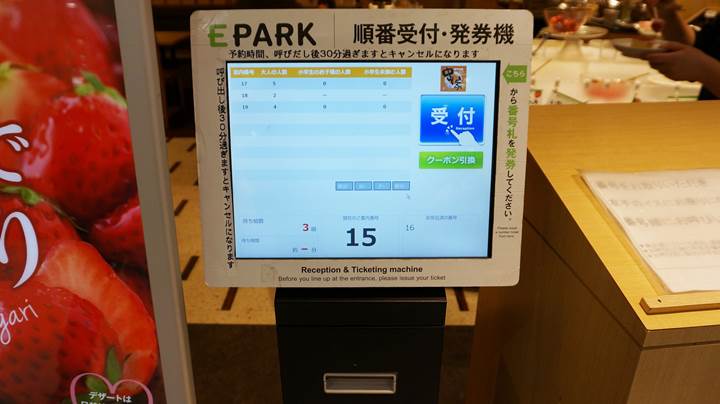 Reception & Ticketing machine
First, please issue a number ticket from here before you line up at the entrance.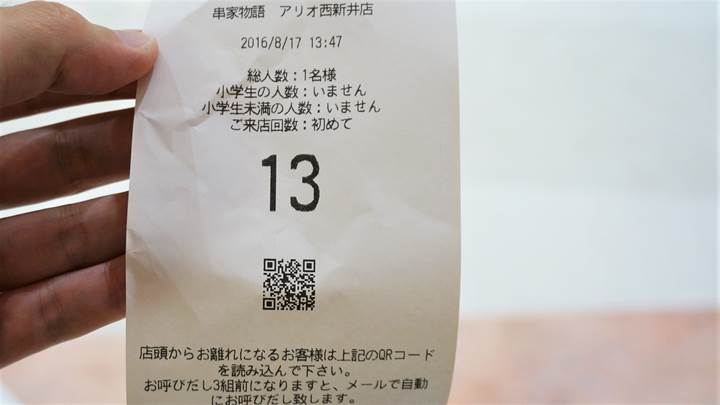 If you can't read Japanese on the ticketing machine, you can ask the staff how to use it.
Prepare to eat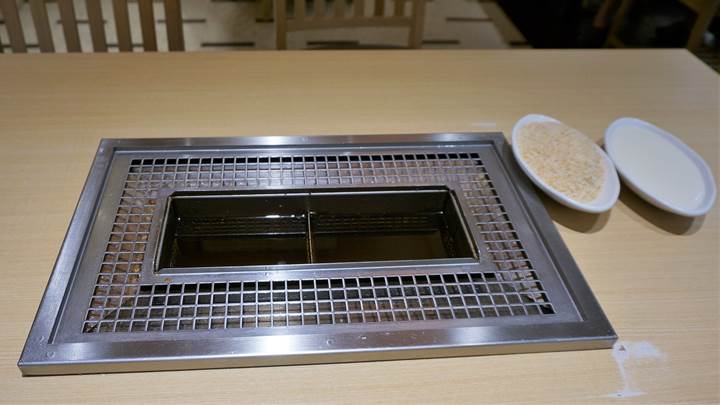 Table has a built-in electric fryer.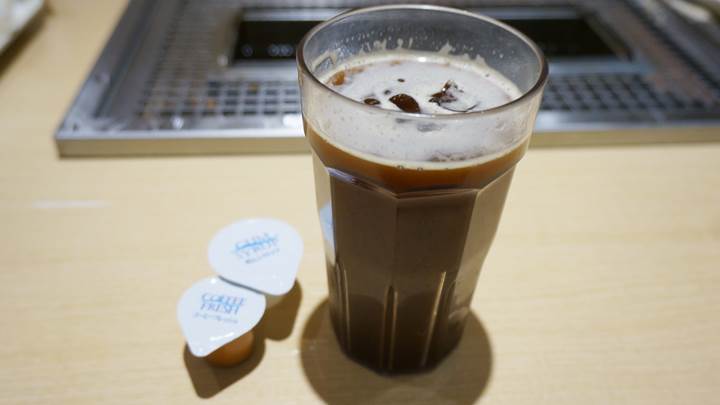 Drink, food and cooking are self-service. (Buffet style)
All-you-can-eat includes deep fried food, salad, dessert and the other side dishes.
* You shouldn't leave food.
(on the right of the photo)
飲み放題専用
ドリンクバー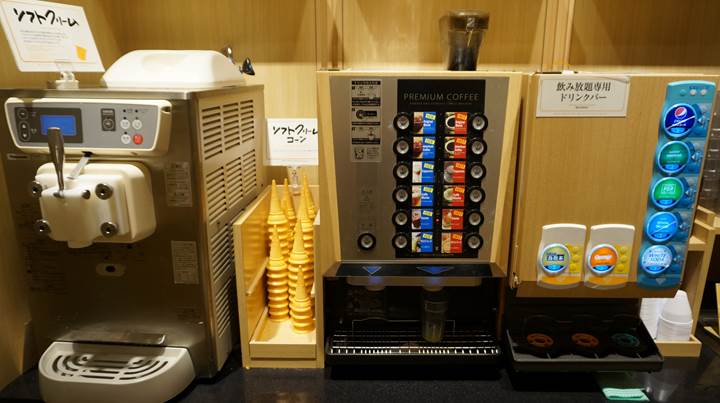 All-you-can-eat includes
(on the left) soft-serve ice cream ソフトクリーム,
(in the center) coffee, hot chocolate, matcha au lait.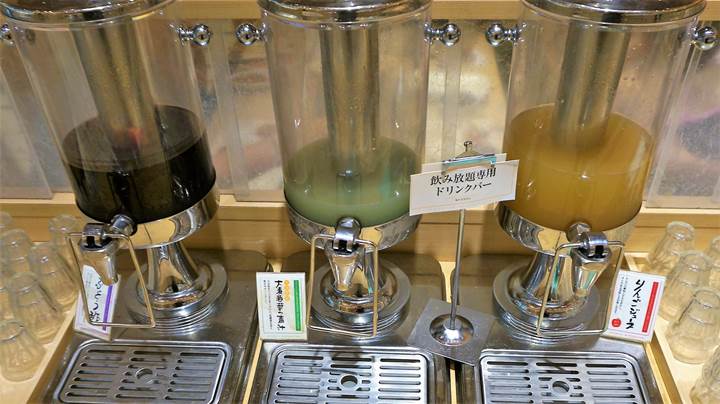 Start cooking
Buffet style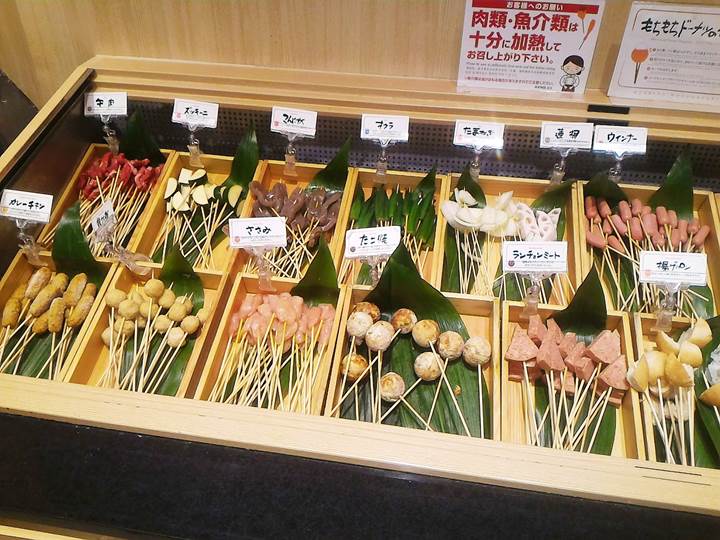 Beef, Chicken, Sea food, Octopus dumpling and so on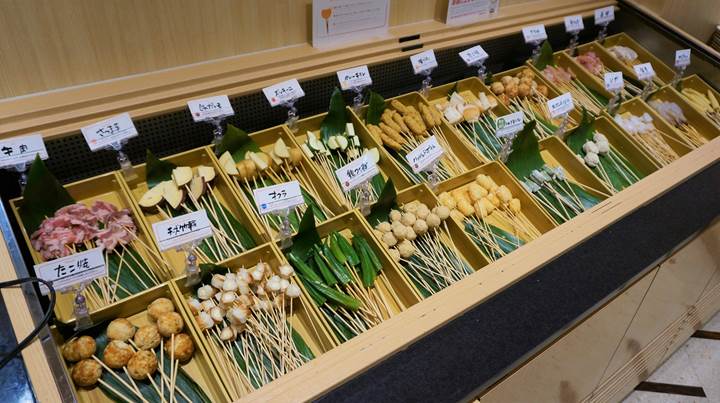 Many kinds of vegetables
This restaurant is also good for vegetarians.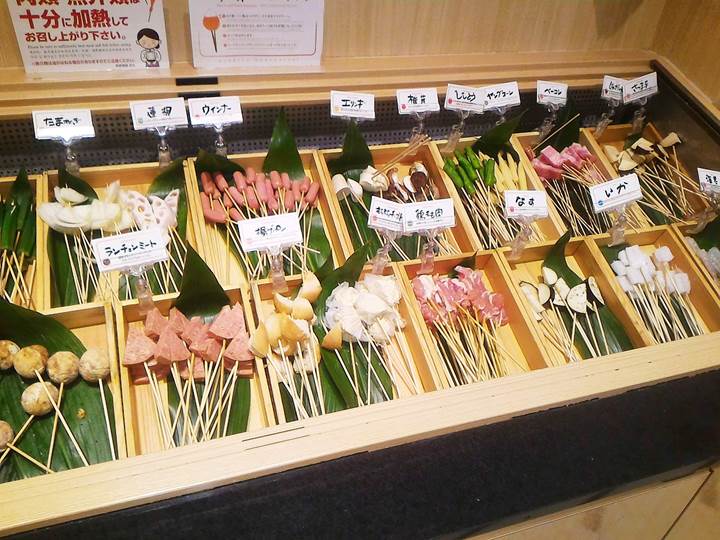 You can choose whatever you want. (Self-service)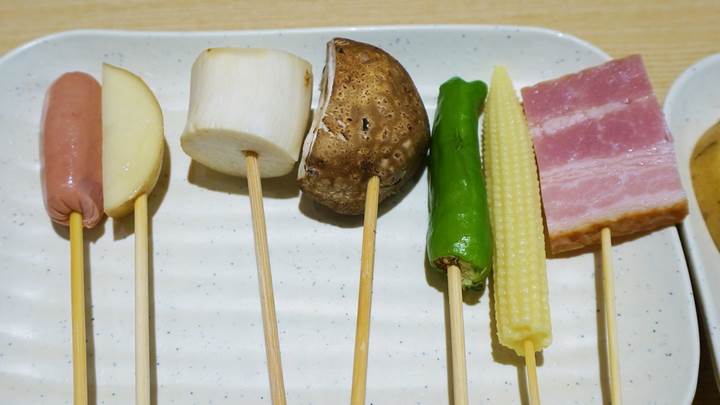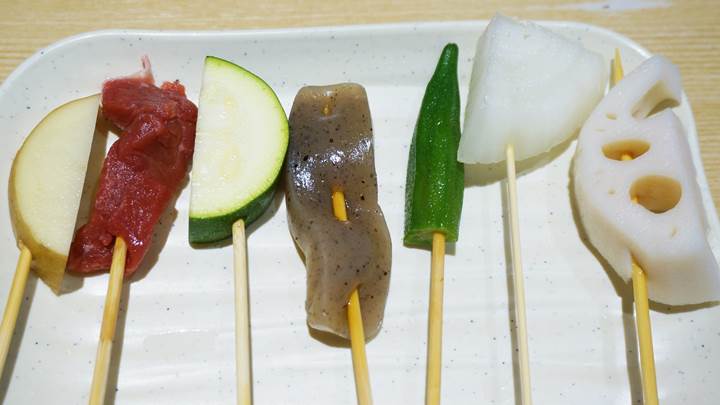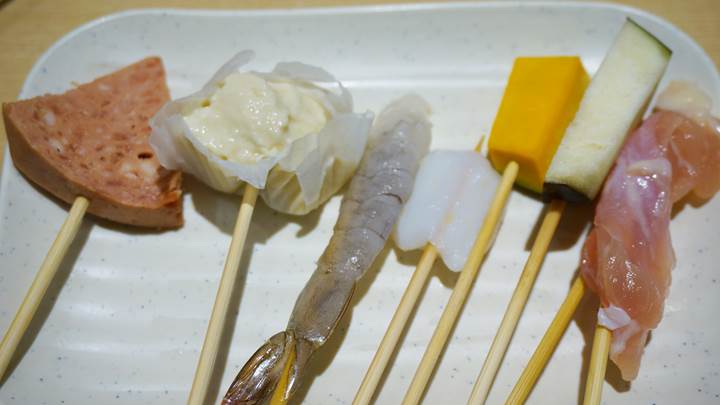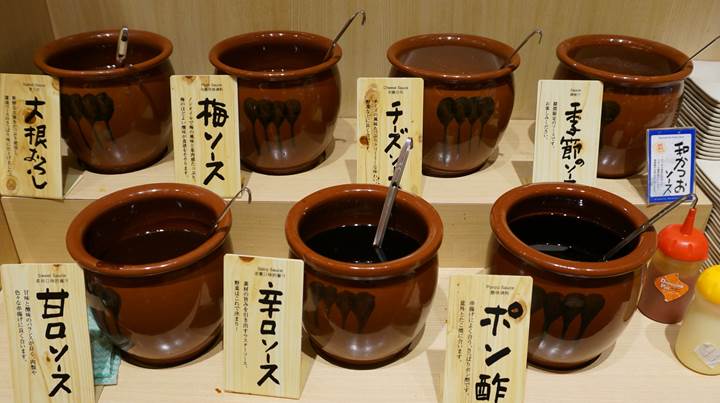 Home-made sauces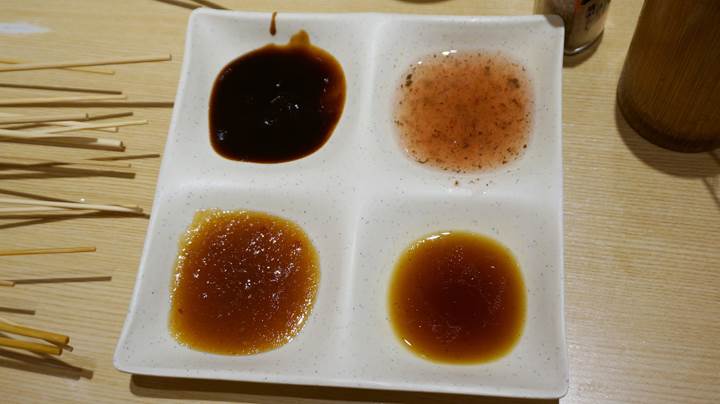 Many kinds of sauces go well with deep fried food.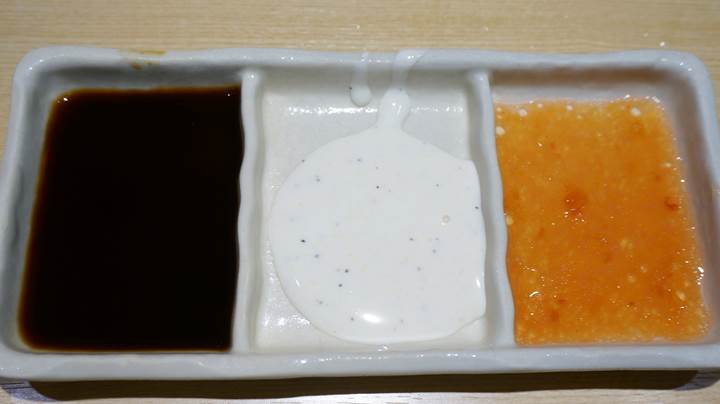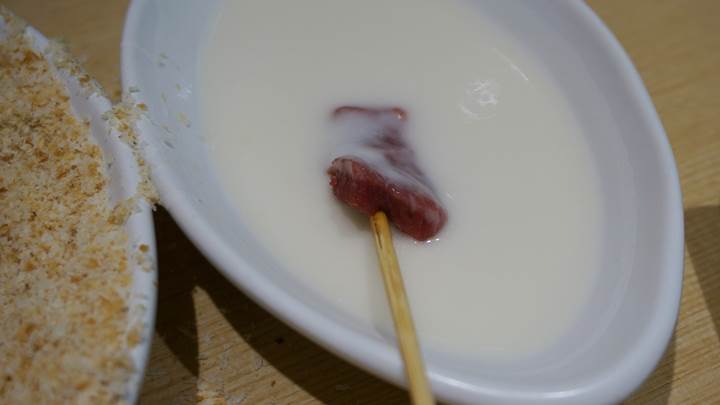 Put the food into to batter.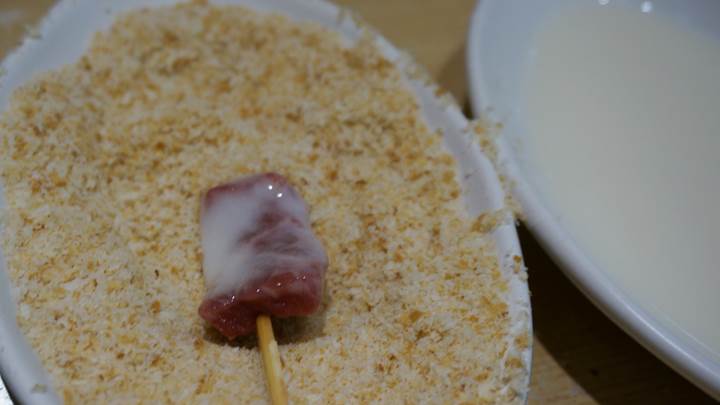 Roll it in bread crumbs.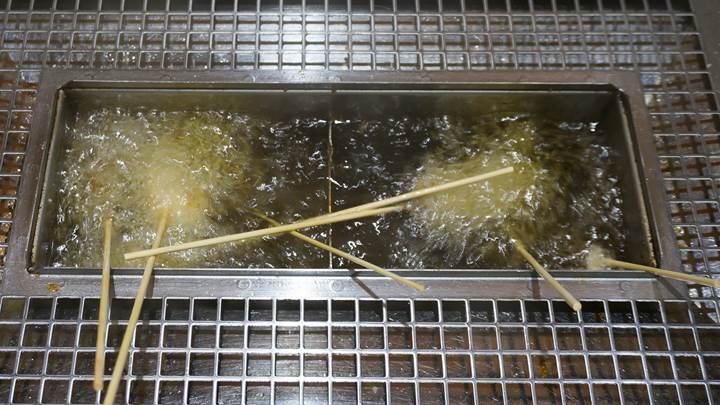 Deep-fry it to a crisp.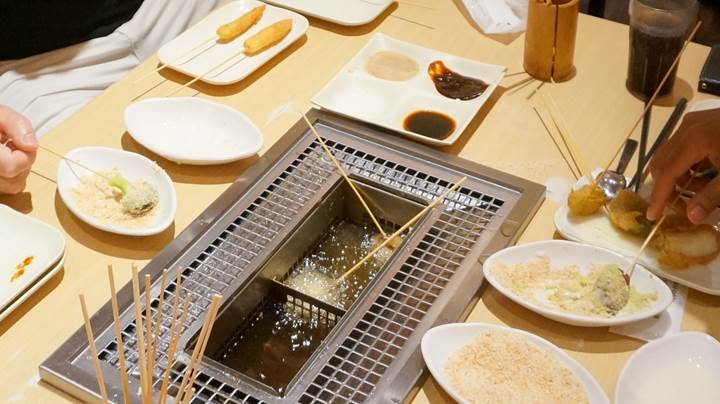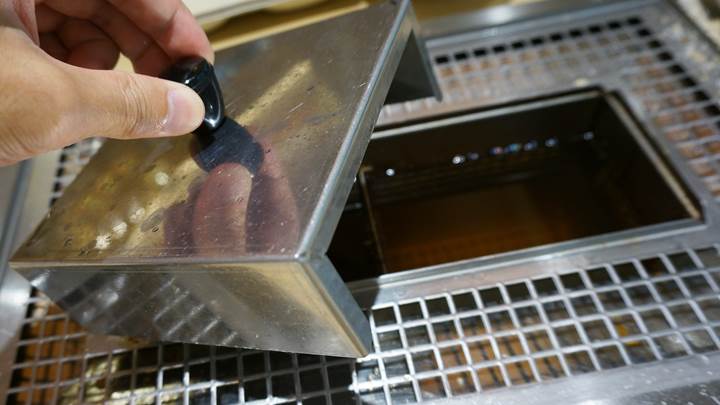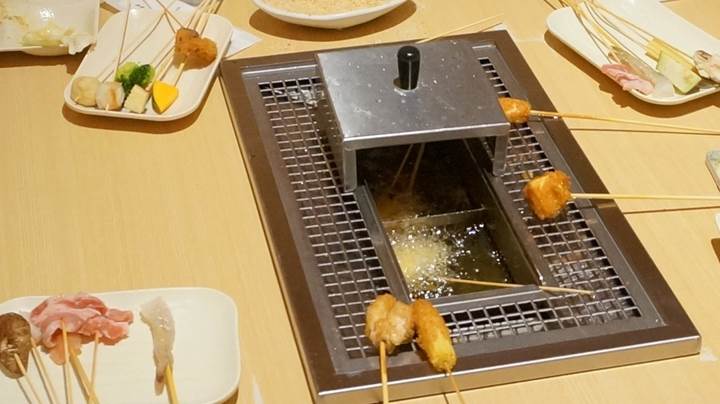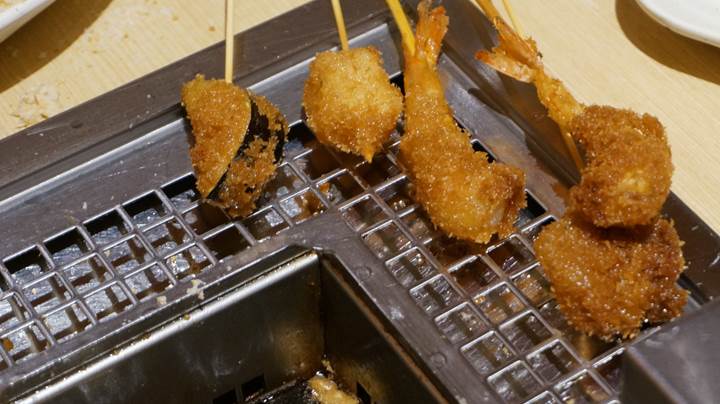 Drain excess oil on the net.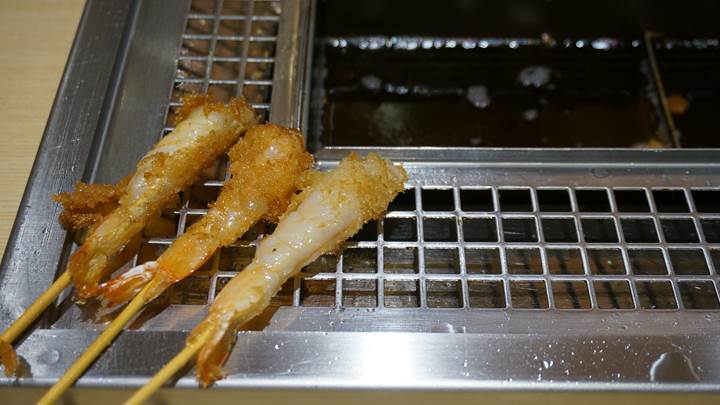 Let it cool down for a little bit.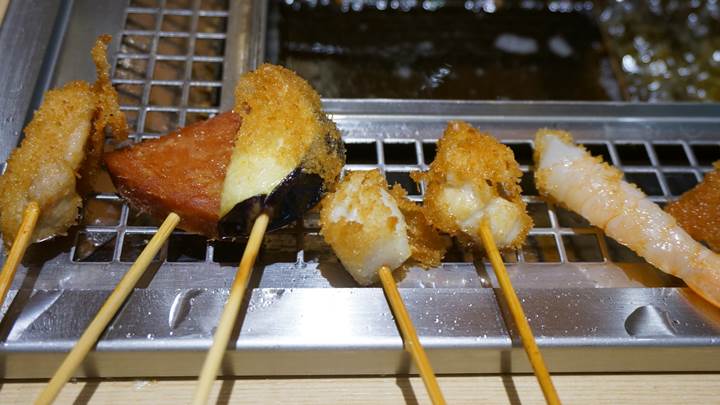 Ready to eat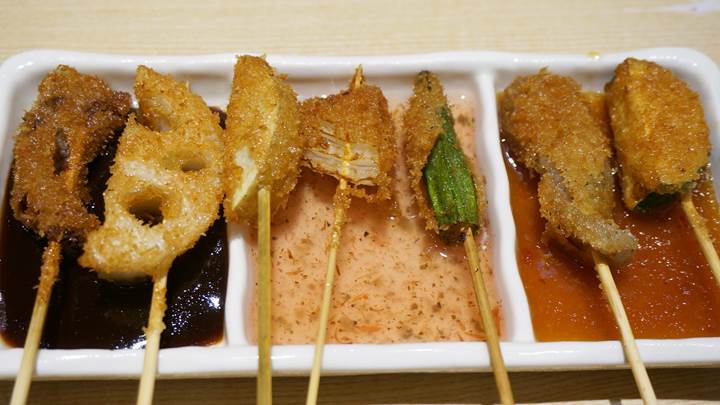 Good taste!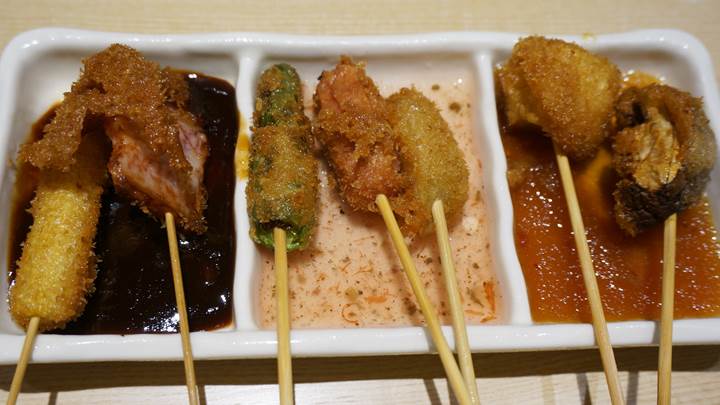 This type of food is called Kushiage 串揚げ or Kushikatsu 串カツ in Japanese.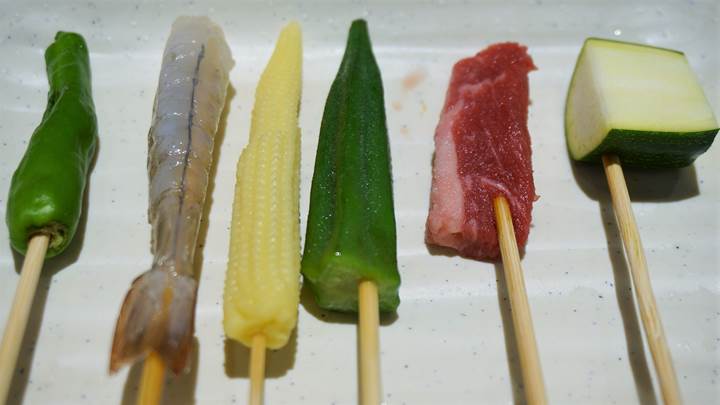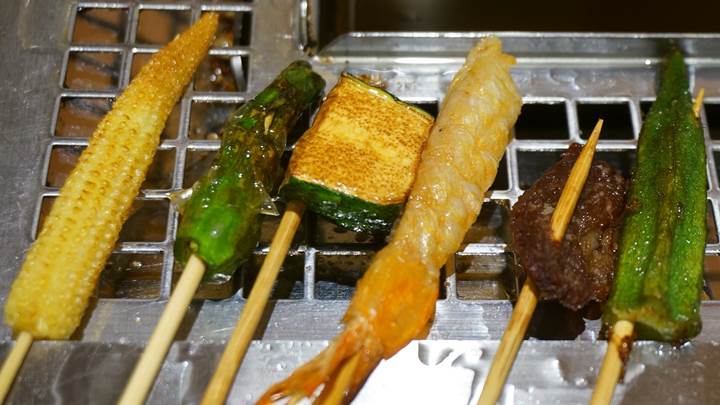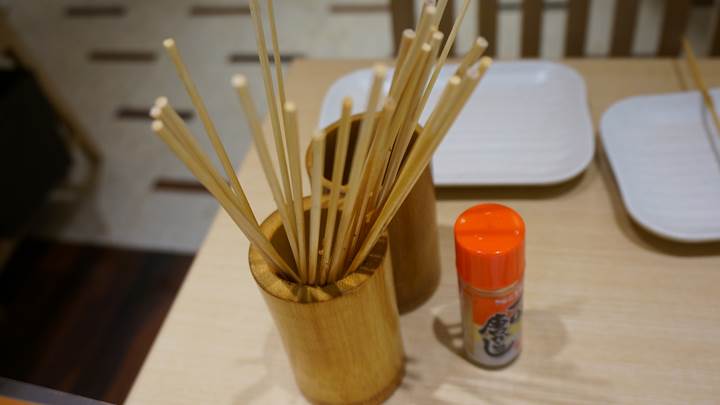 Put the skewers in this cup.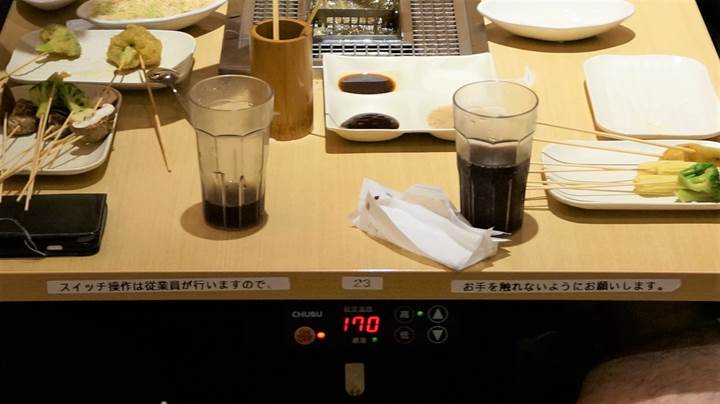 Salad and Other foods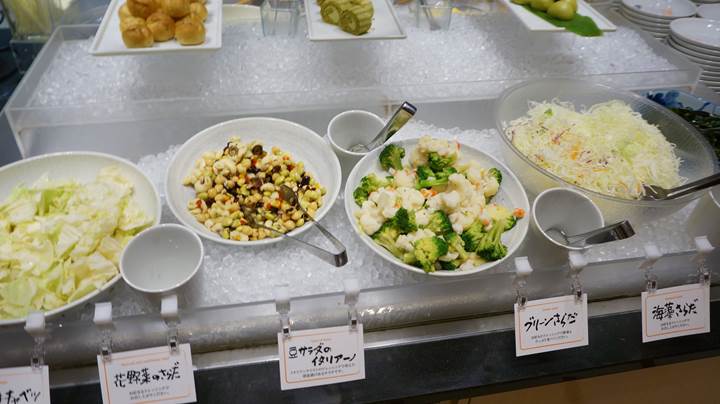 Salad bar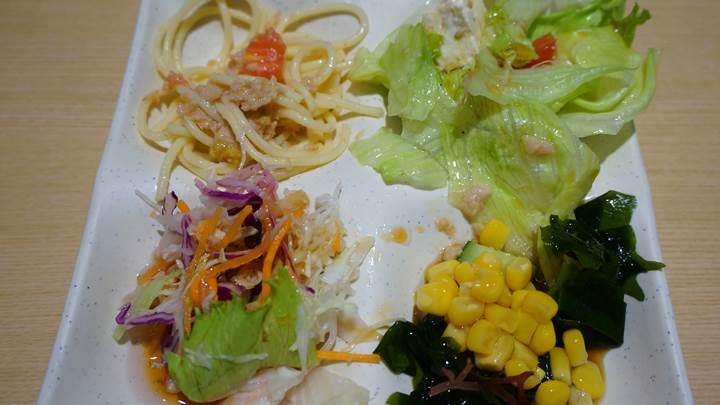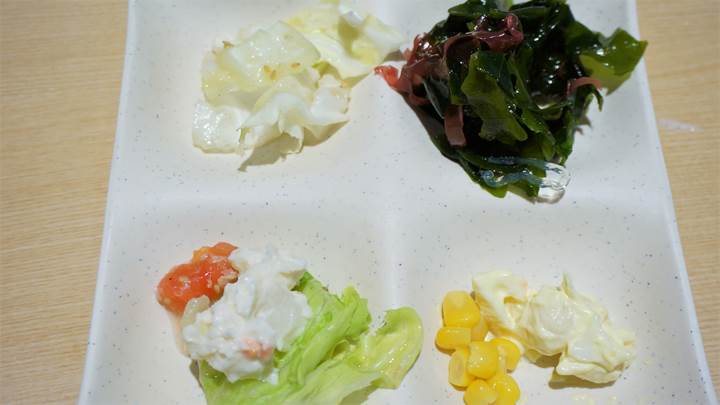 Sea vegetables (Upper Right)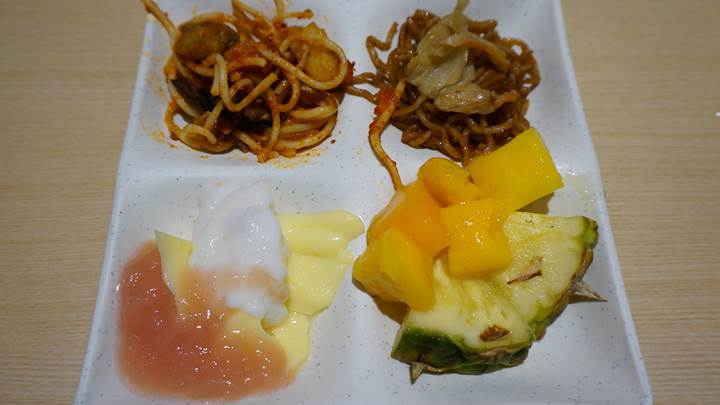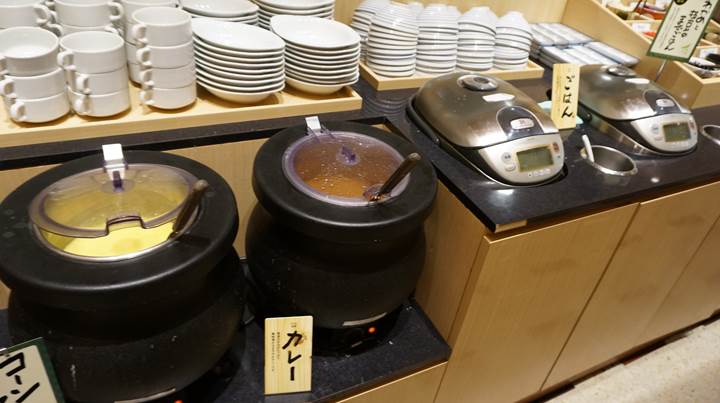 Soup, Curry, Rice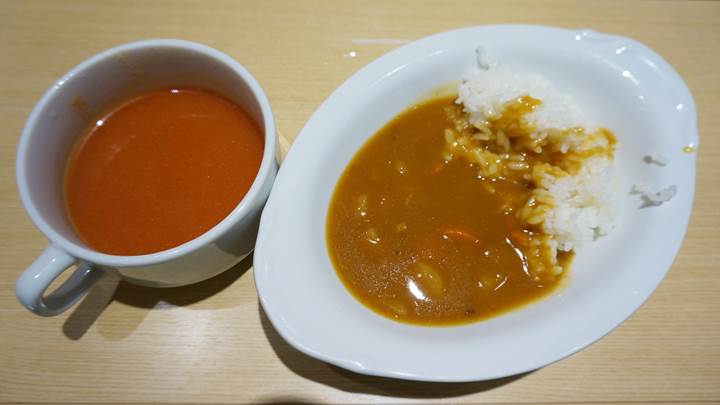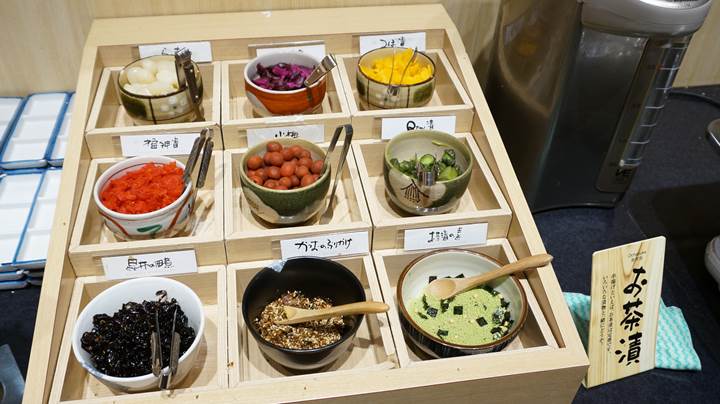 These are good with rice.
Dessert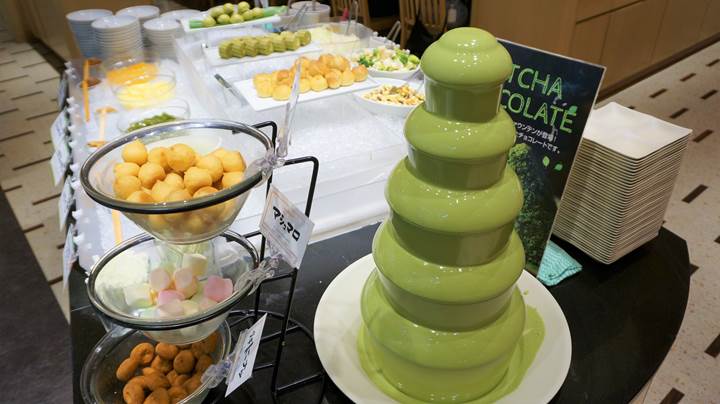 Chocolate fountain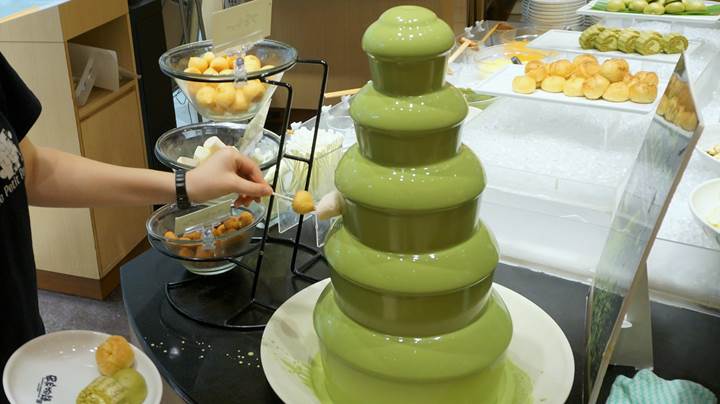 Chocolate flavor is seasonally changed.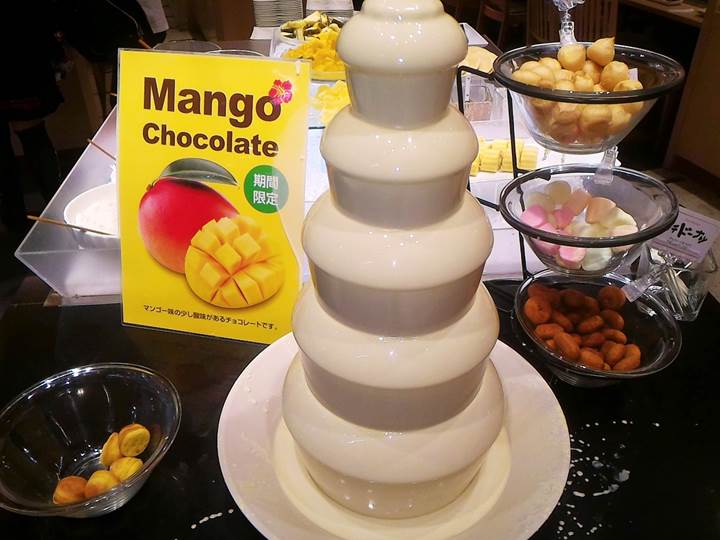 I have seen matcha, mango and strawberry.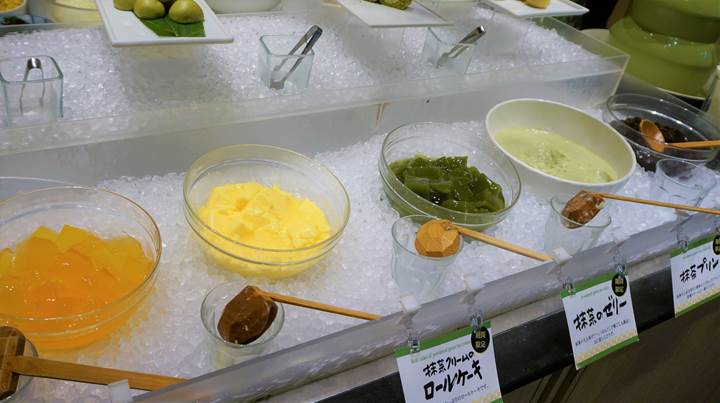 Jelly, Pudding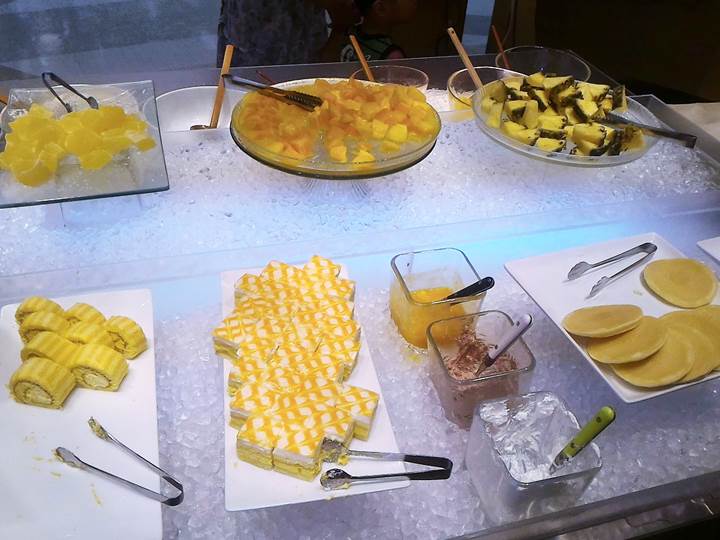 Fruits, Cake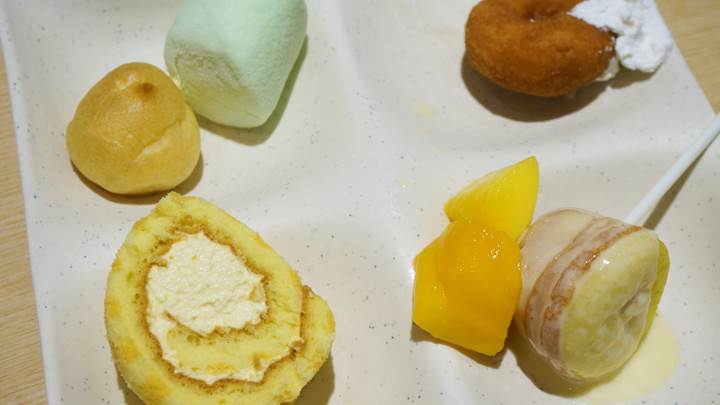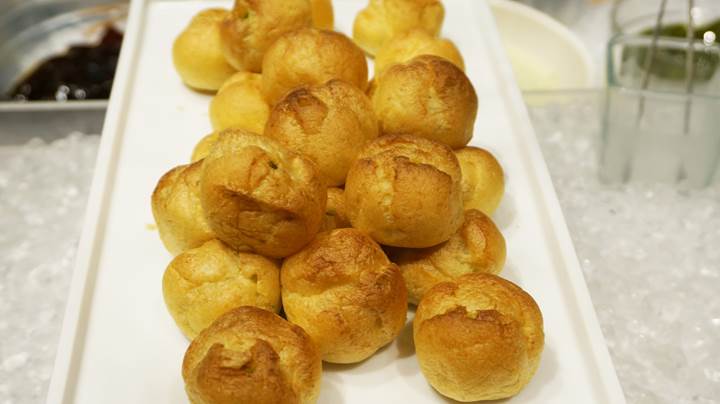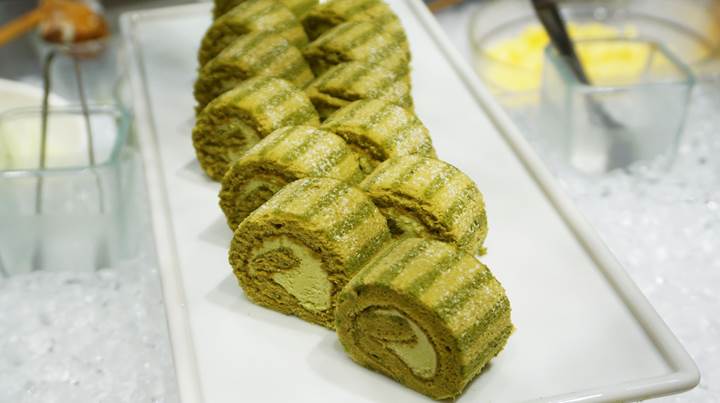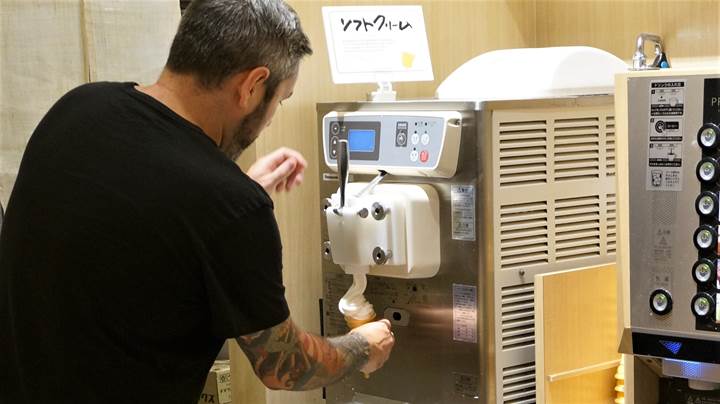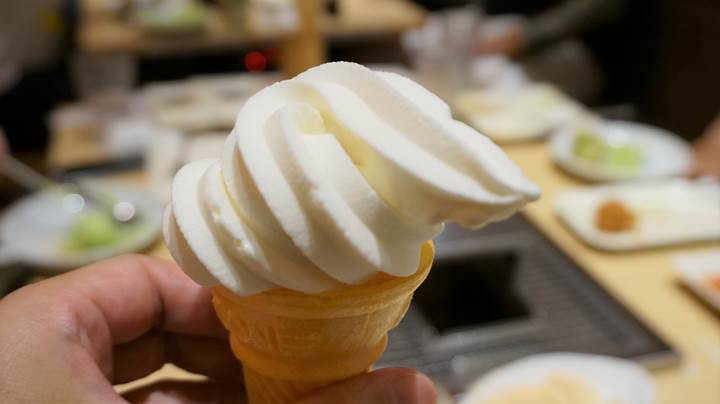 I'm full.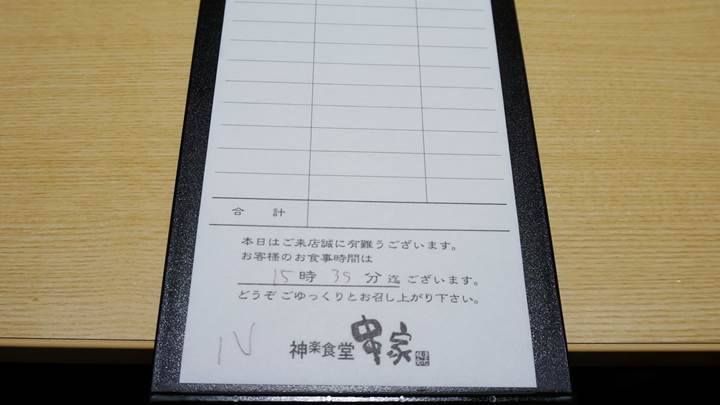 You can see your allocated end time on the bill.
Information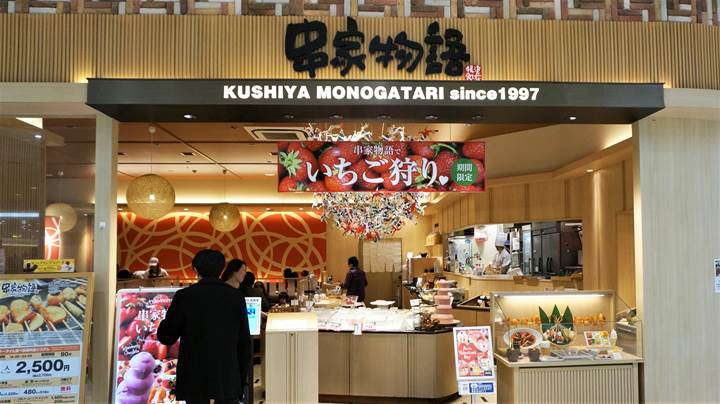 Restaurant name
KUSHIYA MONOGATARI 串家物語

Website (in Japanese)
串家物語|株式会社フジオフードシステム
揚げる楽しさ。選ぶわがまま。おいしい!楽しい!ビュッフェスタイルの串揚げ「串家物語」です。
No cover charge / No service fee

The lunch and dinner prices are sometimes different at respective restaurants.


This price information below is just a sample of a restaurant. (including 10% tax)
| | | |
| --- | --- | --- |
| | Lunch | Dinner |
| Weekday | 1650 yen (90 min) | 2750 yen (90 min) |
| Weekend | 1870 yen (70 min) | 2860 yen (90 min) |
Drink option (Extra charge)
All-you-can-drink non-alcoholic beverages: 220 yen
All-you-can-drink alcoholic beverages: 1650 yen
All-you-can-drink alcoholic and non-alcoholic beverages: 1100 yen
(Some of the restaurants don't offer All-you-can-drink alcoholic.)
Instead of all-you-can-drink, you can choose drinks from a la carte menu.
All people on a table don't have to opt in for all-you-can-drink.
There are more than 100 restaurants in Japan.
Photos were taken in 2016 - 2019, and the prices are current as of November 2019 of Nishiarai 西新井 branch in Tokyo.
---
Another restaurant chain also specializes in deep fried skewered food.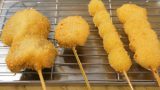 Deep-Fried Food on a Skewer at KUSHIKATSU TANAKA 串カツ田中 all over Japan 串揚げ
Deep-fried foodon a skewerA restaurant chain Kushikatu Tanaka 串カツ田中 which is good for non-smokers.