Specialty
UNATOTO 宇奈とと is a restaurant chain that specializes in Unadon うな丼. It is an eel bowl (Unagi bowl).
In Japan, we call eel Unagi. Unagi is usually expensive, nutritious fish, and of rare value in Japan, but UNATOTO is the most reasonable restaurant for Unagi food.
Photos of Eel
A chef of this restaurant grills Unagi with a charcoal stove. So, you can eat delicious Unagi food here. Their special house sauce for Unagi has a really nice taste.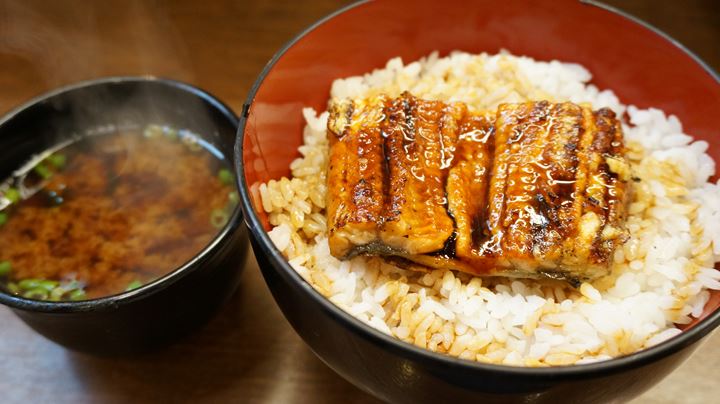 Recommended food
Unadon うな丼 550 yen (It is the smallest Unagi bowl.)
Akadashi 赤だし 110 yen (Red Miso Soup)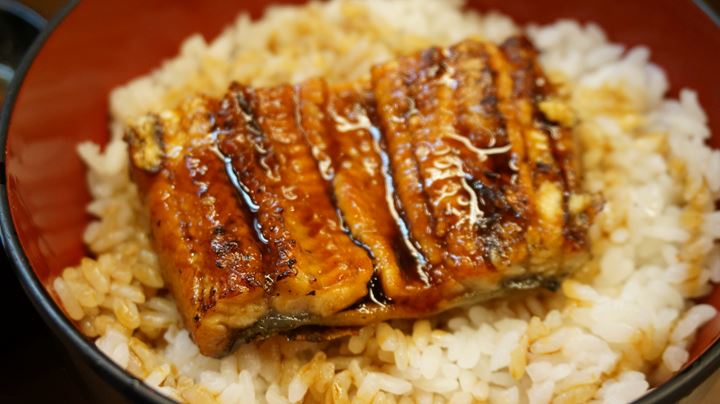 A piece of cut Unagi in this picture above is a short height and width like a credit card.
550 yen is a good price to trial Unagi in Japan. If you like it, you will order a larger size next time.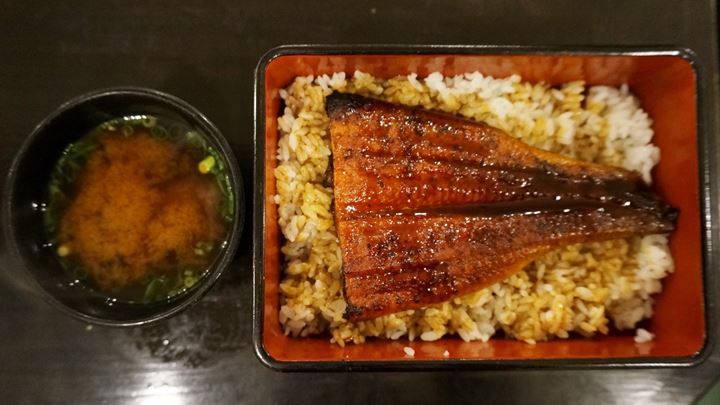 Unaju うな重 880 yen (Unaju うな重 is a little larger than Unadon うな丼.)
Akadashi 赤だし 110 yen (Red Miso Soup) It is optional.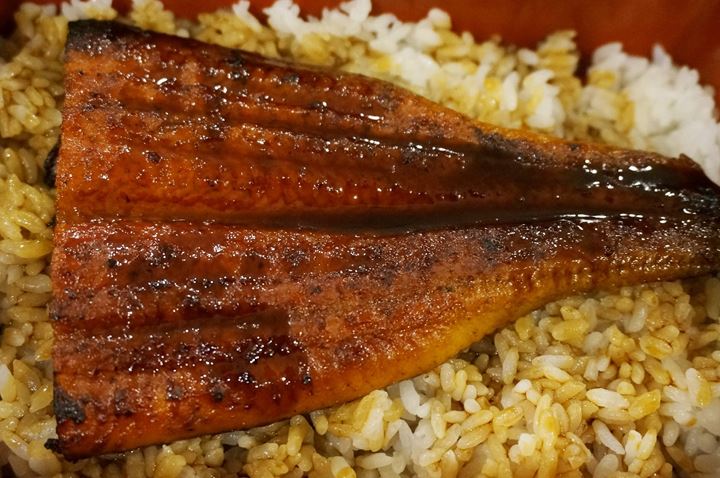 Unagi Bowls cost 550, 880, 1000, 1430, 1650 and 2200 yen. Check out the menu on the website below.
Information
Restaurant name
UNATOTO 宇奈とと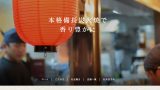 名代宇奈とと │ うな丼 うなぎ (UNAGI Japanese food)
名代宇奈ととはうな丼、うなぎを都内を中心に安価でご提供しております。都内で10店舗、関西4店舗のほか、アジア中心に海外にも展開。お持ち帰りも可能。私達は『安い・早い・旨い』をモットーに鰻の常識を打ち破りました。
Order / Payment
You order at your table. You will pay at the cash desk after finishing your meal.
No service fee / No cover charge
English picture menu is available at the restaurant and on the website.
Many kinds of alcoholic beverages are available such as beer, sake, shochu and cocktails.
They also offer some items for to go.
10% tax is included in the prices.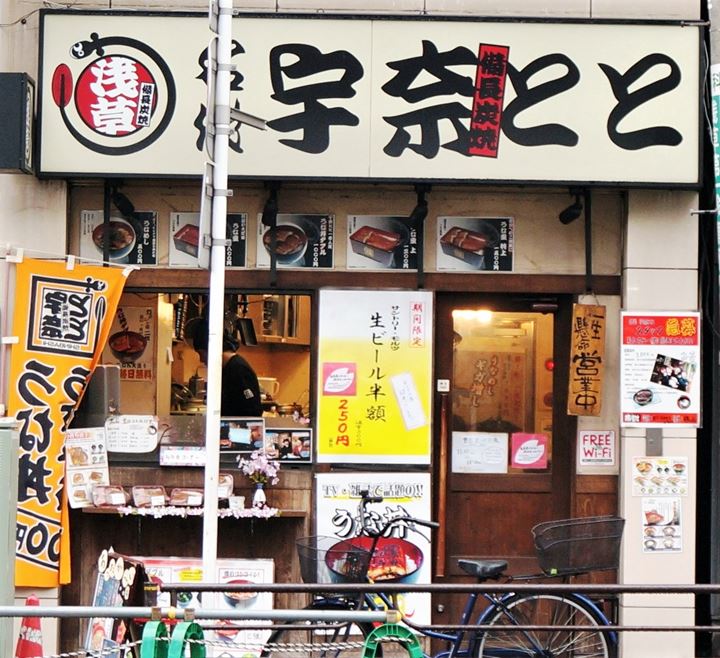 Asakusa 浅草 in Tokyo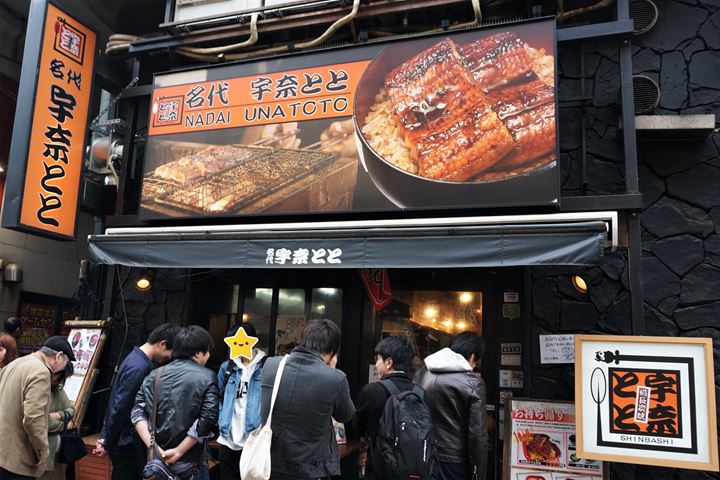 Ueno 上野 in Tokyo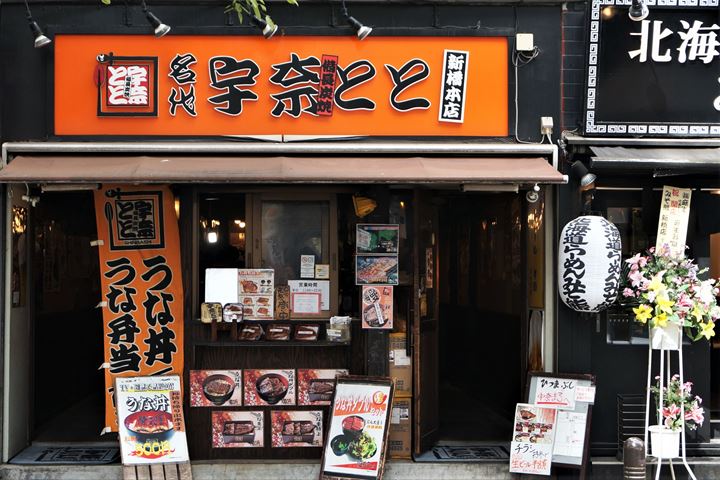 Shinbashi 新橋 in Tokyo

Google Maps of some other Unatoto restaurants in downtown Tokyo
There are 4 Unatoto restaurants in Osaka 大阪.

Prices and information are as of November 2019.
---
How about tempura bowl?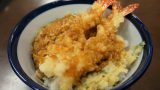 Tempura Restaurant Chain TENDON TENYA in Japan - 天丼てんや・天ぷら
TENDON TENYA 天丼てんや is a chain tempura restaurant, and offers a large variety of inexpensive tempura foods. Taste very good!Tendon is a bowl of rice topped with several pieces of tempura with a special sauce.