This spicy miso ramen is limited time offer until February 12th, 2023. Delicious soup!
Spicy KARA-SHIBI Miso Ramen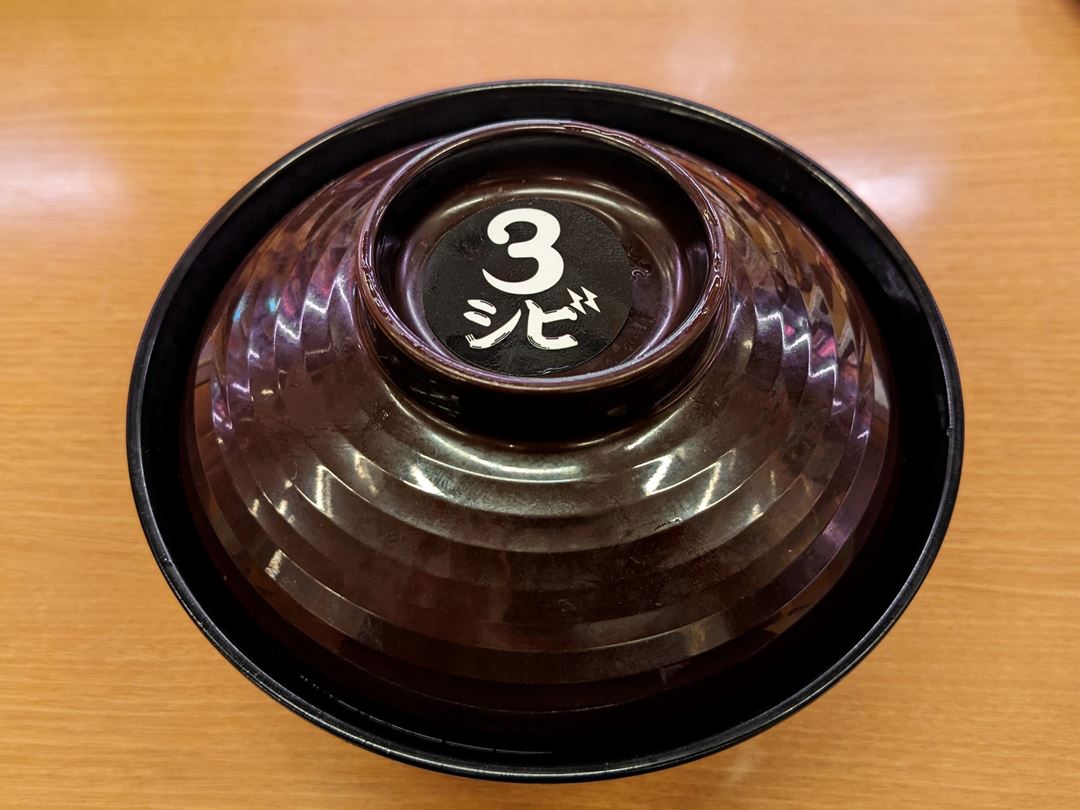 This ramen is small size because it is a kind of side dish at this sushi restaurant.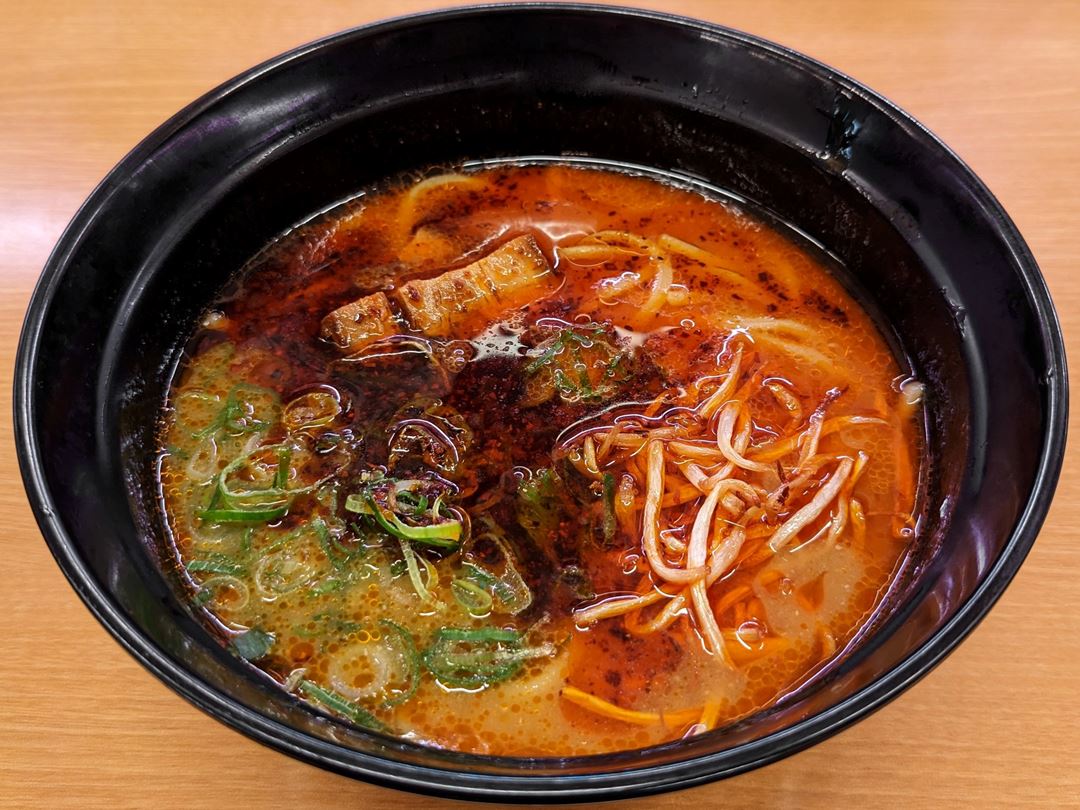 Spicy KARA-SHIBI Miso Ramen
カラシビ味噌らー麺

Spiciness
1 440 yen
2 450 yen
3 460 yen (as pictured)

* +Additional 10 or 40 yen at the shops located downtown such as central Tokyo, etc.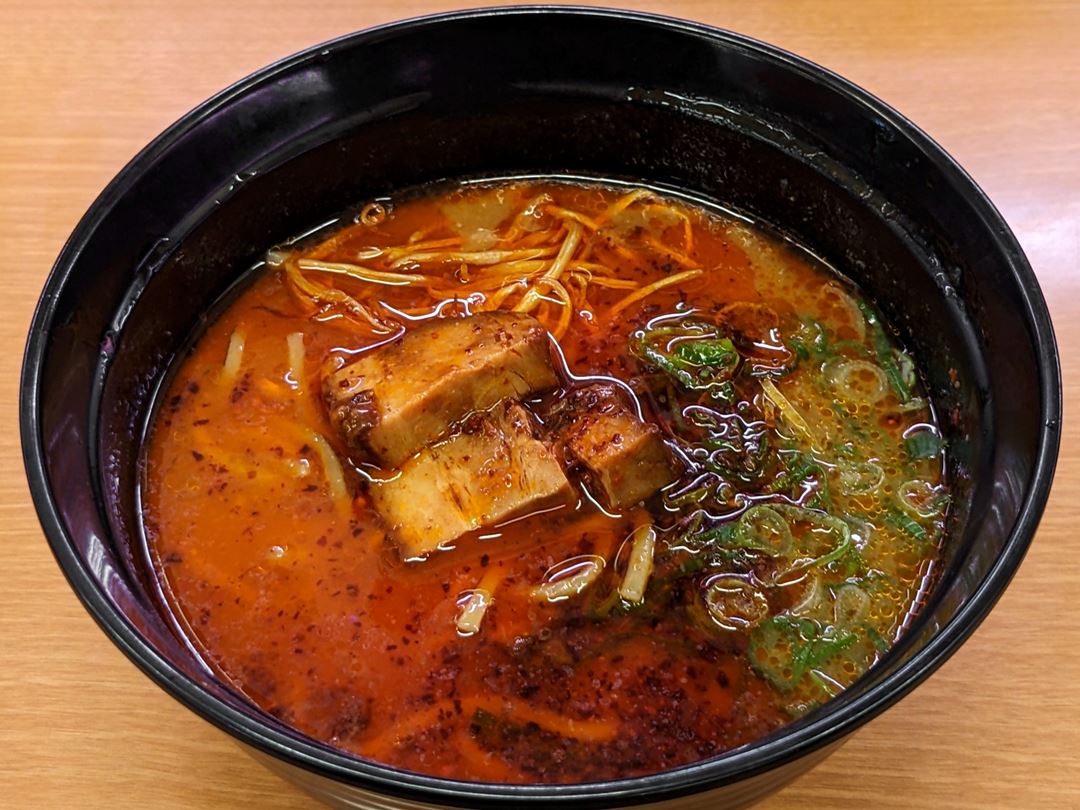 One of the largest Sushi chains across Japan, SUSHIRO スシロー, is in collaboration with KIKANBO 鬼金棒, a popular ramen shop that specializes in select red peppers and fragrant sichuan oil (chili oil) blended into rich miso ramen.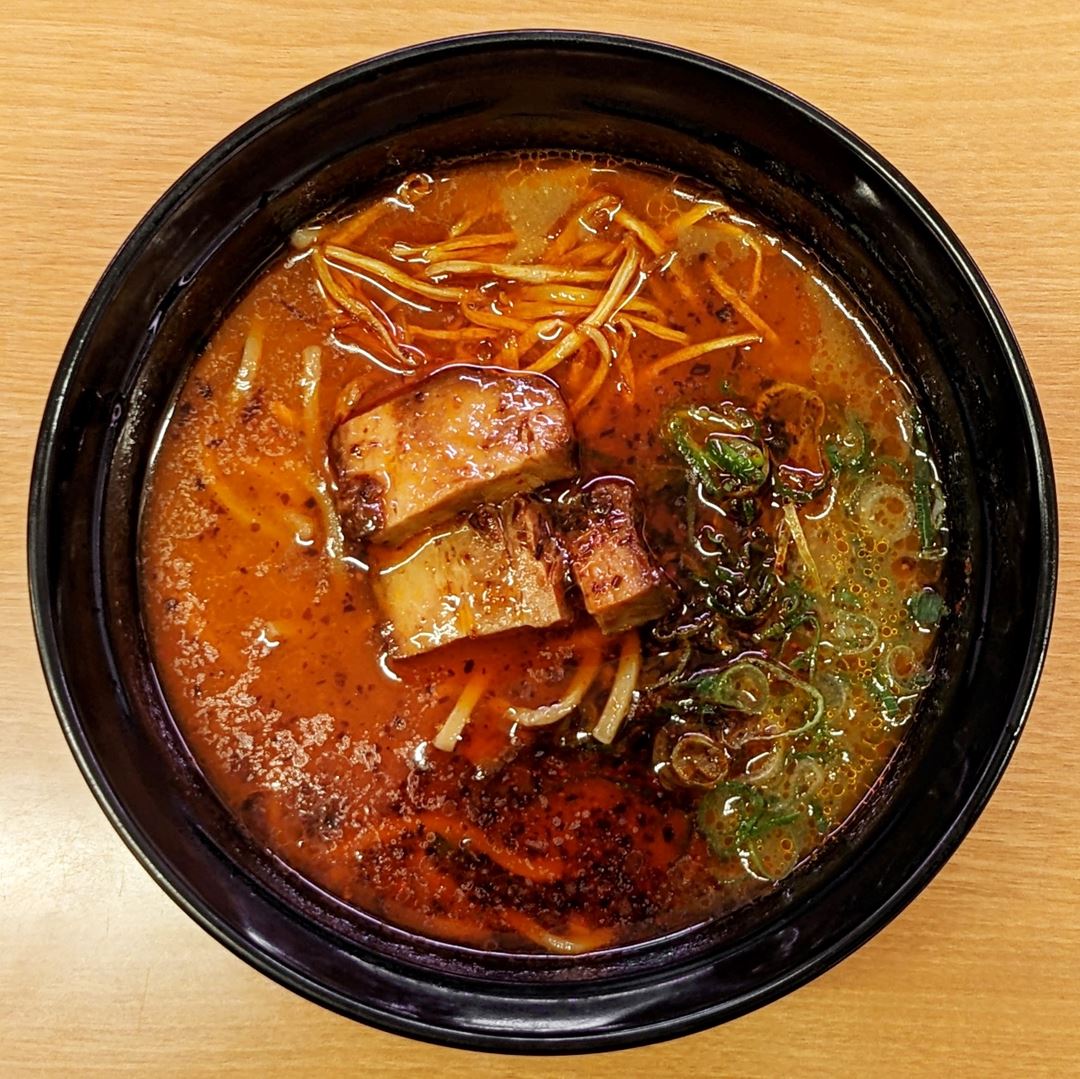 However, since KIKANBO only has a few branches in Tokyo and is not offered in your district, a very similar ramen is sold at SUSHIRO.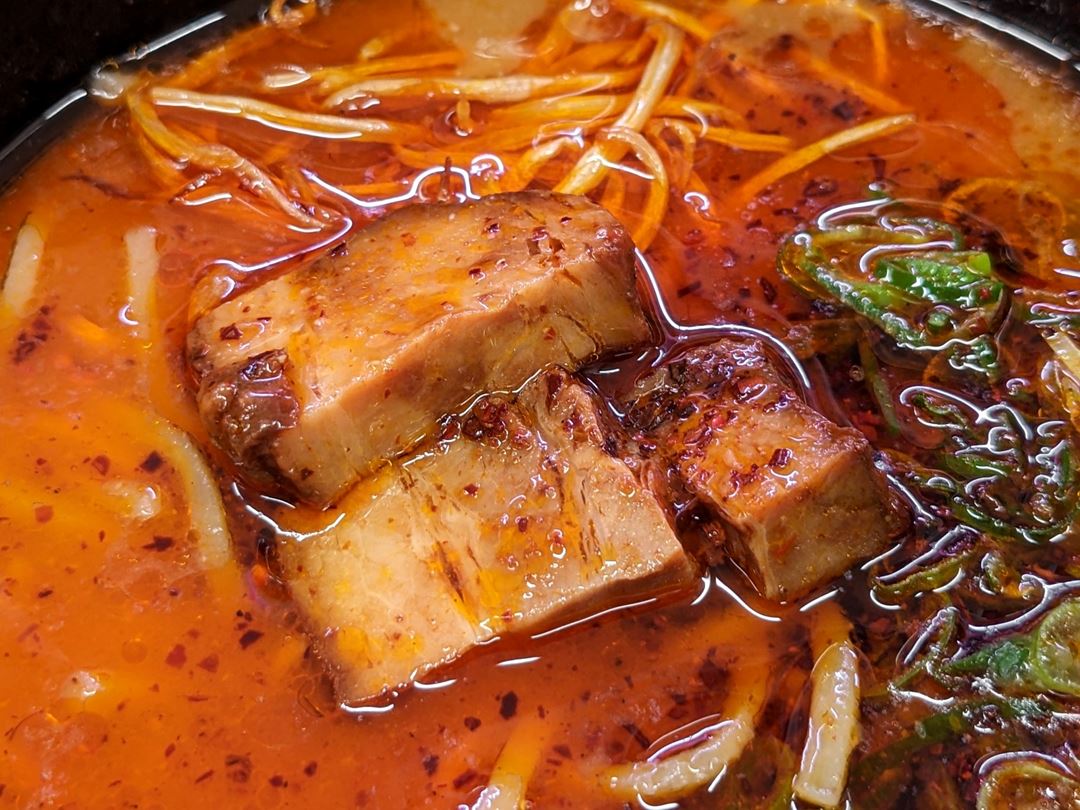 Kara: Red Peppers
Shibi: Fragrant numbness oil (It tastes like spicy sichuan / chili oil.)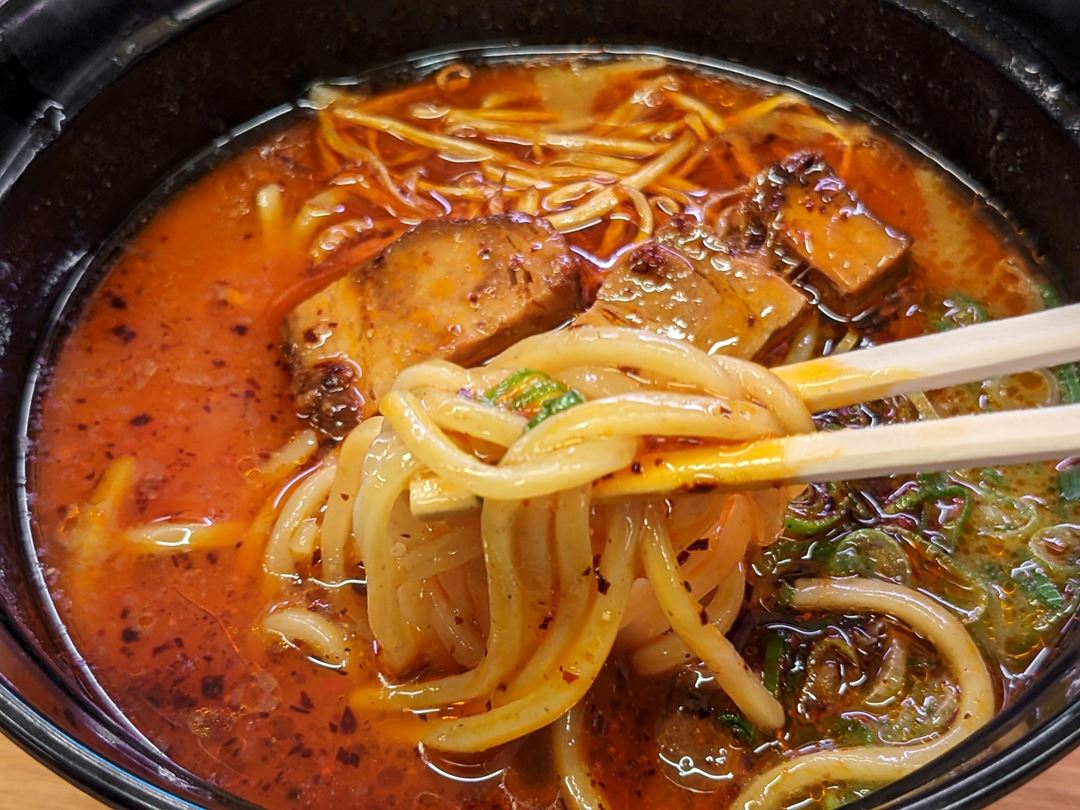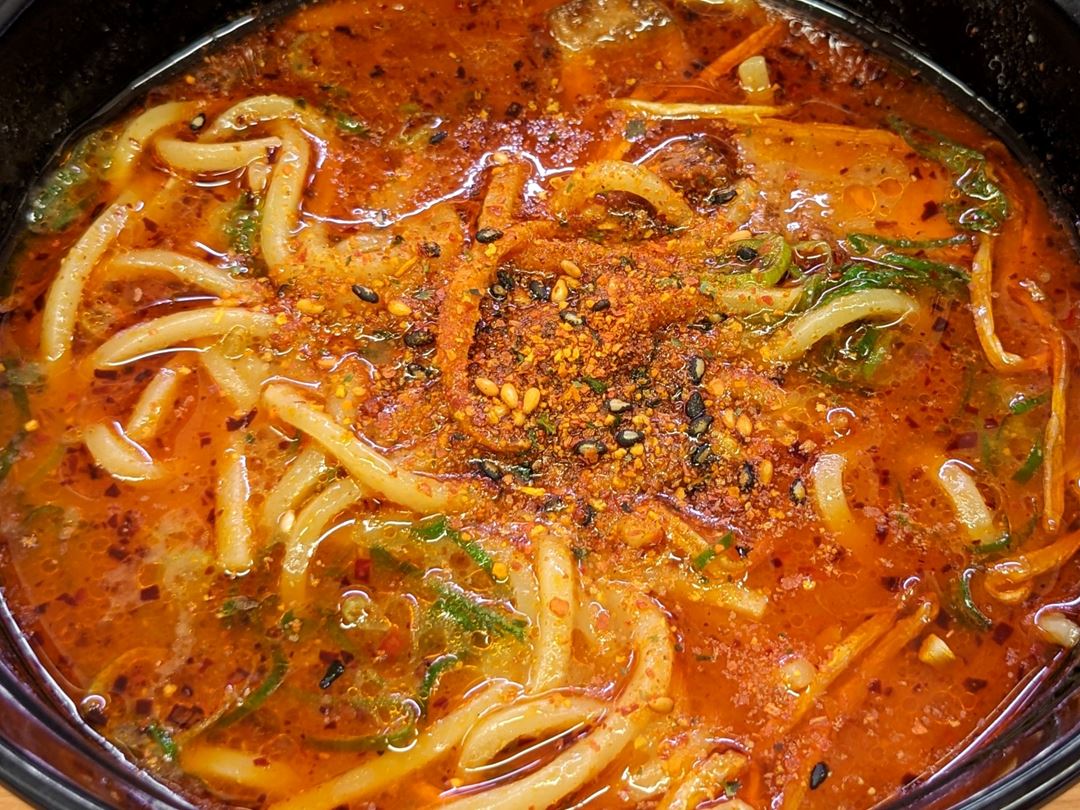 Put NANAMI-pepper if you like more spicy. I put 4 mini-packs on the ramen in the picture above. You can get this red pepper for free on the revolving sushi lane.
【スシロー】2023年2月12日までの期間限定「カラシビ味噌らー麺」
食レポは ↓https://t.co/XkD3U4BAIZ
東京の人気ラーメン店【鬼金棒】とコラボした品が全国で食べられる♪#鬼金棒 #スシロー #カラシビ #カラシビ味噌らー麺 #ラーメン #味噌ラーメン #Ramen #JapaneseFood pic.twitter.com/eLdYL1ZjhY

— 観光グルメ案内(高知の情報多め) (@JapanCourse) February 2, 2023
Official Website【KIKANBO 鬼金棒】【SUSHIRO スシロー】
Details of KIKANBO Ramen (in English)
SUSHIRO
SUSHIRO - No.1 SUSHI sales in Japan
Come and try Sushiro, if you are looking for a good conveyor belt sushi resutaurant.
YouTube