I have been to this hot spring a few times. It is still unknown to international tourists. I recommend you go there on weekdays. On weekends and during holiday season, probably it is crowded in the bathing rooms and restaurant.
About the Hot Spring
Specialty
This hot spring is large and spacious. There are 14 kinds of bath tabs and sauna. 4 of them are used naturally carbonated hot spring water. Comfortable living room and restaurant are also available.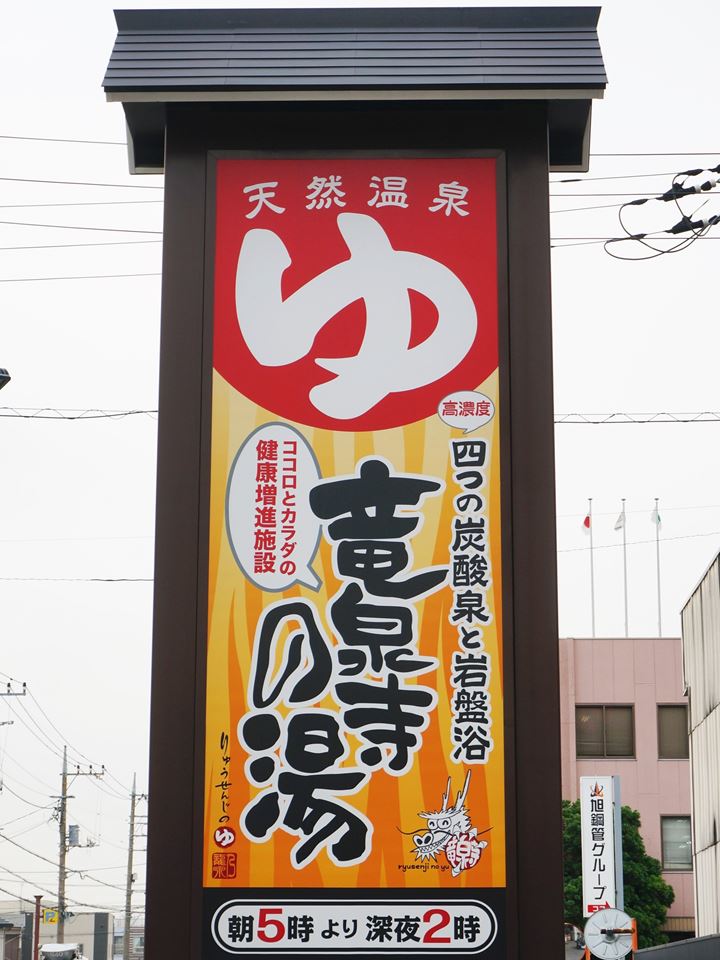 Business hours
5:00 am - 2:00 am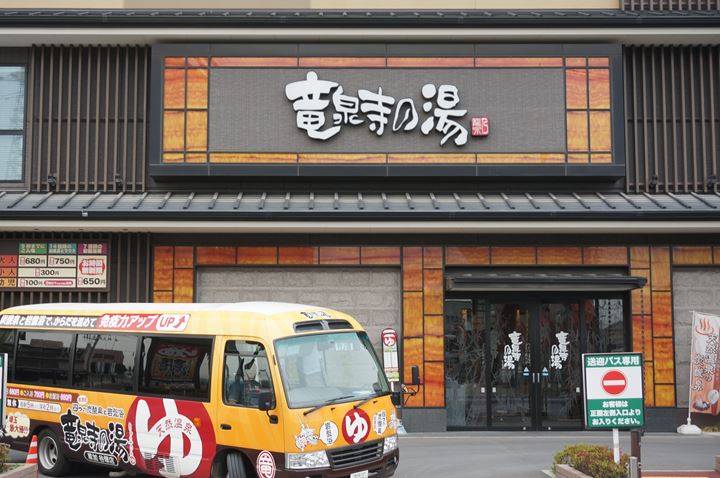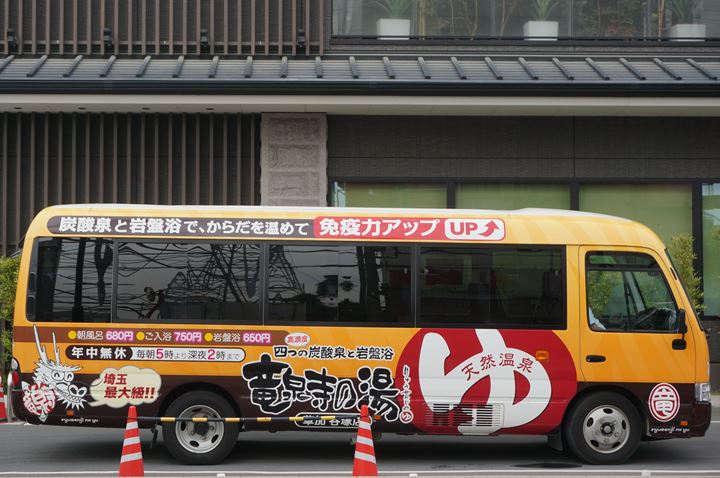 Restaurant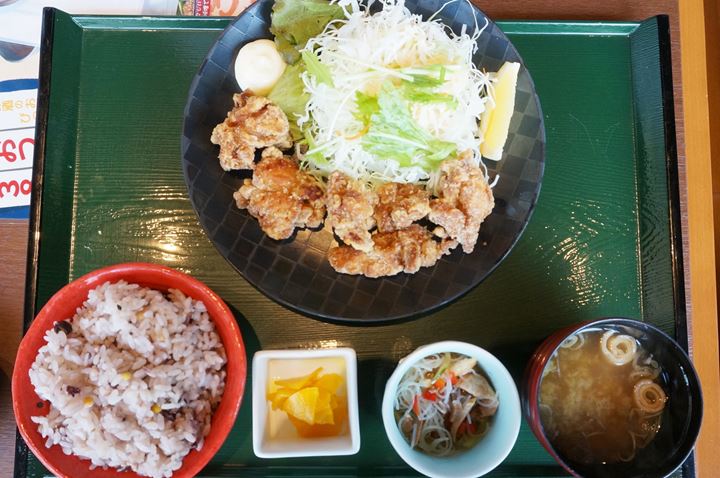 唐揚げ定食 Karaage Teishoku
Deep Fried Chicken Set Meal 780 → 860 yen ...updated October 2021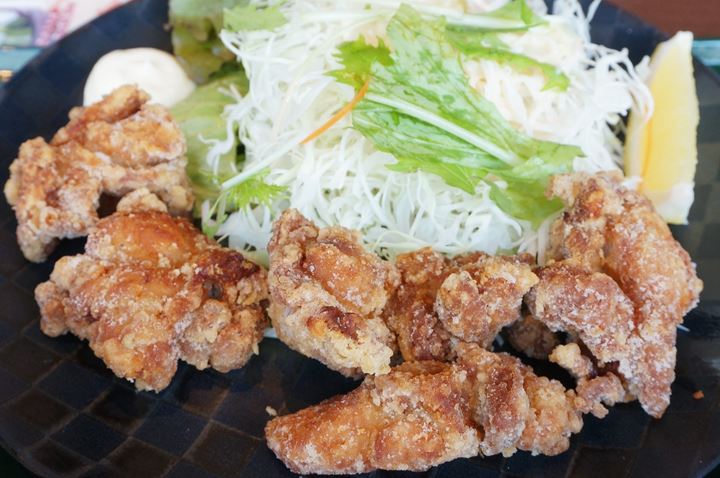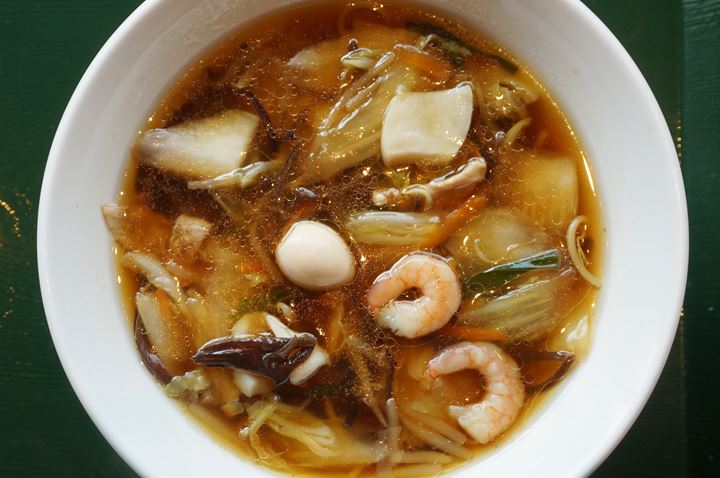 五目うま煮ラーメン Gomoku-umani Ramen
Starchy Sauce Ramen with Several Kinds of Stir-fried Ingredients 740 yen
This ramen is discontinued.
... updated October 2021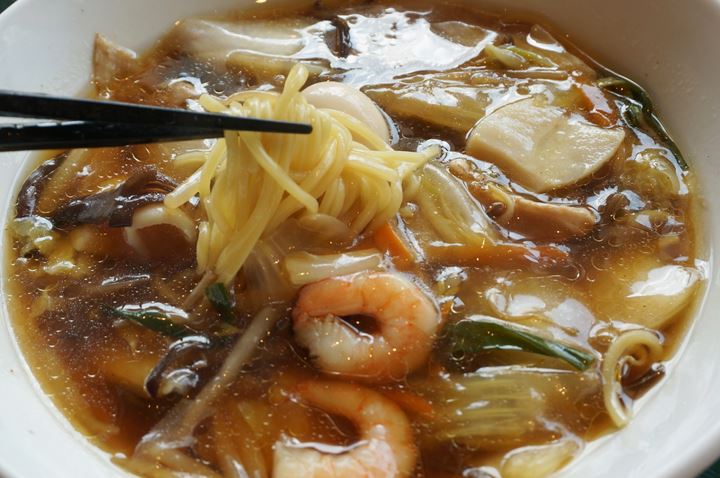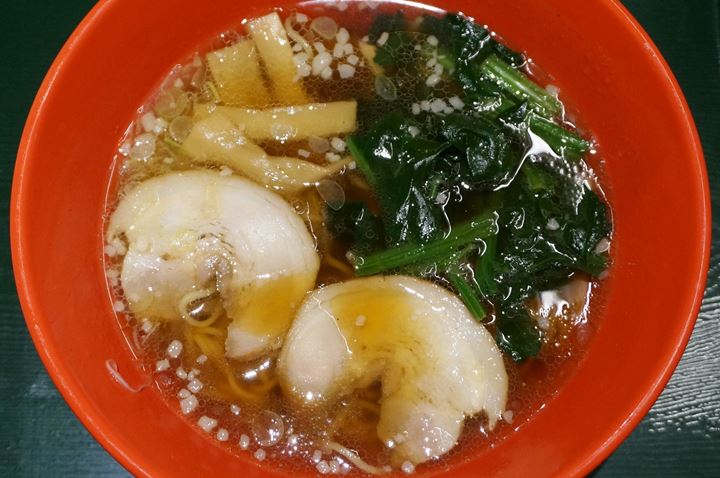 一休ラーメン Ikkyu Ramen
Soy Sauce Ramen 560 → 620 yen ...updated October 2021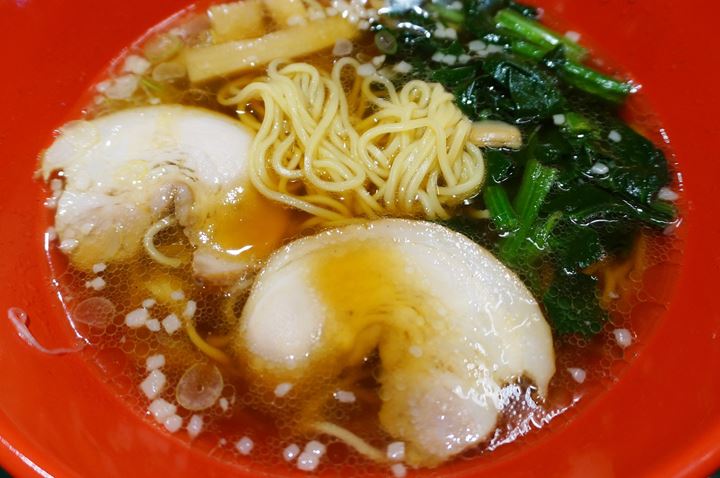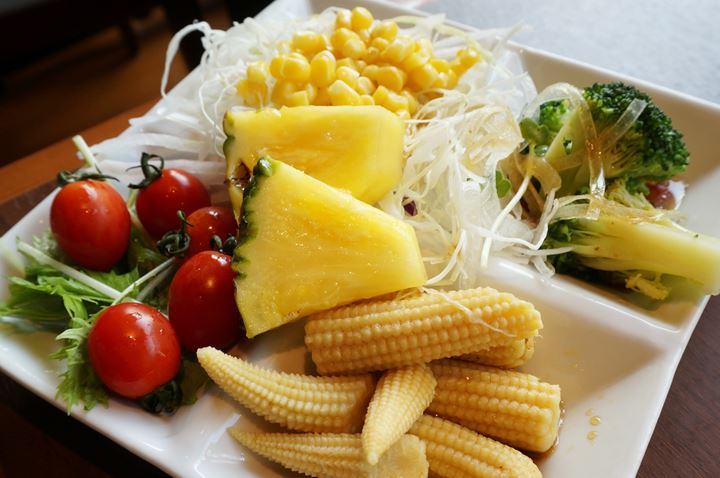 お野菜ビュッフェ Oyasai Buffet
All-You-Can-Eat Vegetables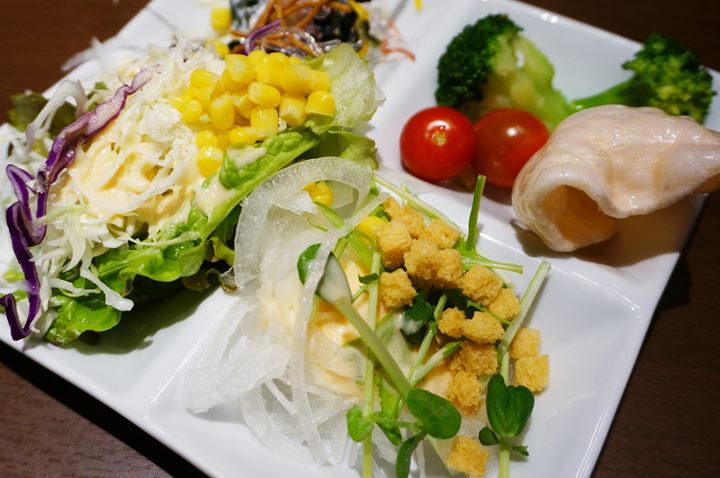 This restaurant offers all-you-can-eat vegetables including salad and fruits.
When you order this as a-la-cart, it costs 740 yen.
If you order this with a main dish or a set meal, except small sized side dishes, it is discounted for 460 yen.
* Please do not share with others.
All-You-Can-Eat Vegetables is temporally not available.
... updated October 2021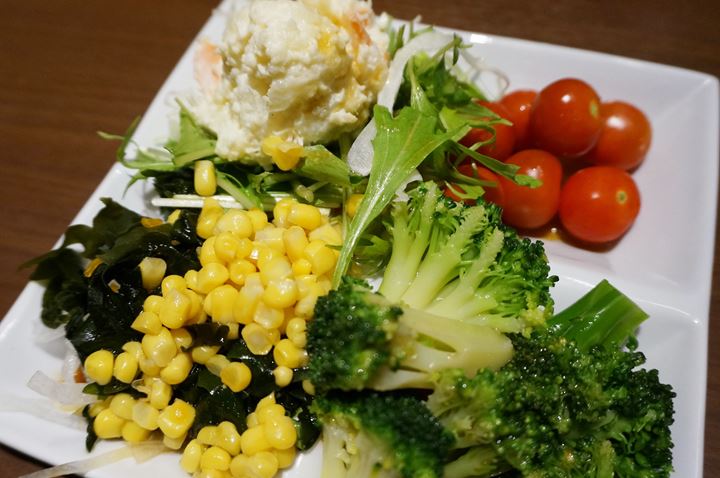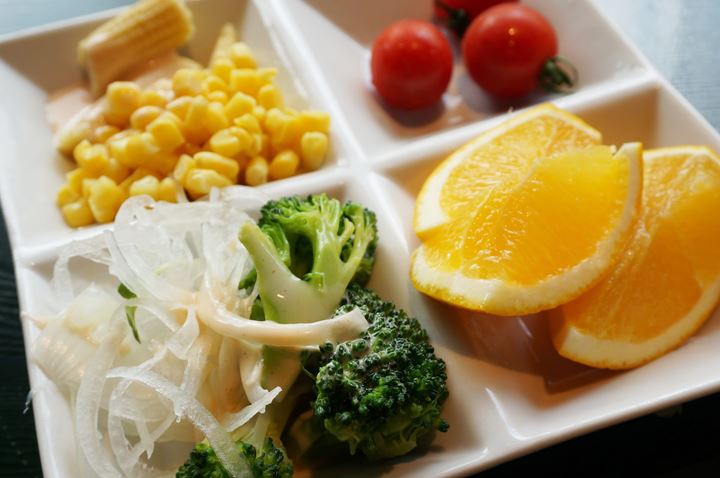 At the restaurant, tax is included in the price.
No service fee / No cover charge
Credit card is accepted.
Picture food menu is available. (No English menu) The menu is below.
お食事|竜泉寺の湯 草加谷塚店|埼玉県草加市の日帰り天然温泉施設 炭酸泉と岩盤浴・サウナ
14種類のお風呂やサウナを楽しめる埼玉県草加市の日帰り温浴施設「竜泉寺の湯草加谷塚店」。食材にこだわった自慢のお料理をはじめ、麺類・軽食など豊富なメニューを取り揃えています。
Information
Hot spring name
RYUSENJINOYU (Soka-Yatsuka branch)
竜泉寺の湯 (草加谷塚店)
RYUSENJINOYU (Soka-Yatsuka branch) got a No.1 ranking of Eastern Japan in 2019.

この夏行きたい!スーパー銭湯ランキング2019~東日本編~
竜泉寺の湯 草加谷塚店 1位
Website (in Japanese)
竜泉寺の湯 草加谷塚店|埼玉県草加市の日帰り天然温泉施設 炭酸泉と岩盤浴・サウナ
埼玉県草加市の日帰り温浴施設「竜泉寺の湯草加谷塚店」。三つの炭酸泉と岩盤浴、個室もある大規模レストラン、本格エステを揃えたリラクゼーションなど。
Admission 750 yen after 9:00 am (680 yen before 9:00 am)
No time limit: You can stay there until 2:00 am if you want.
You have use of the bathing rooms while here for as many times as you want. You can relax in the bathing rooms, take a nap in the living room, or have a meal at the restaurant.
However, should you decide to leave the building, re-entry is not permitted.
Bring your towel or you can borrow a towel set for 300 yen.
Shampoo and soap are free in the bathing rooms.
Men's and women's bathing rooms are separated.
You should be naked in the bathing rooms. Wearing swimming wear is not allowed.
No Outside Food & Beverage Allowed
No Tattoo
Taking photos and recording video are not allowed inside the building.
It is actually located Northern outside Tokyo in Soka 草加 City Saitama 埼玉 Prefecture.
However, one of the nearest stations is Takenotsuka 竹ノ塚 Station in Tokyo.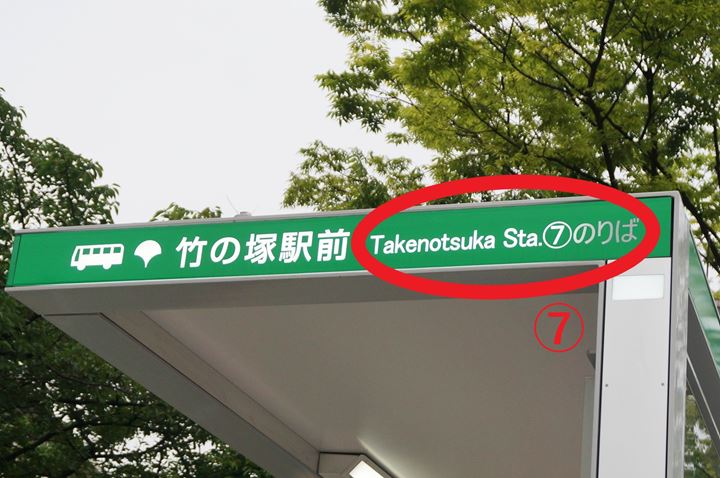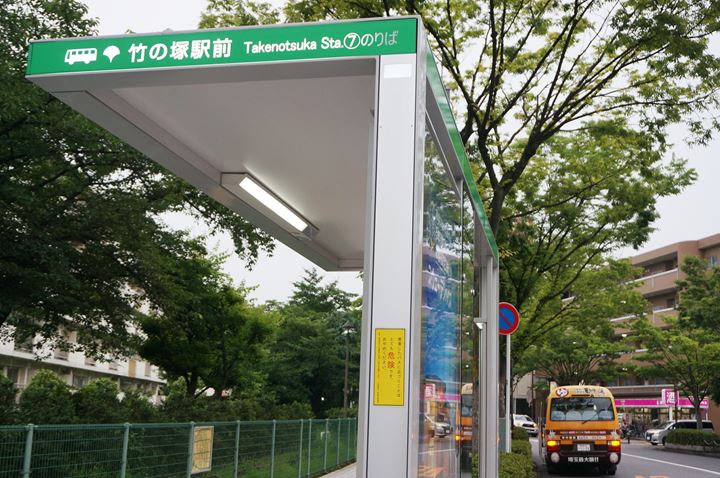 You can easily find the hot springs' shuttle bus within 10 meters from this public bus stop.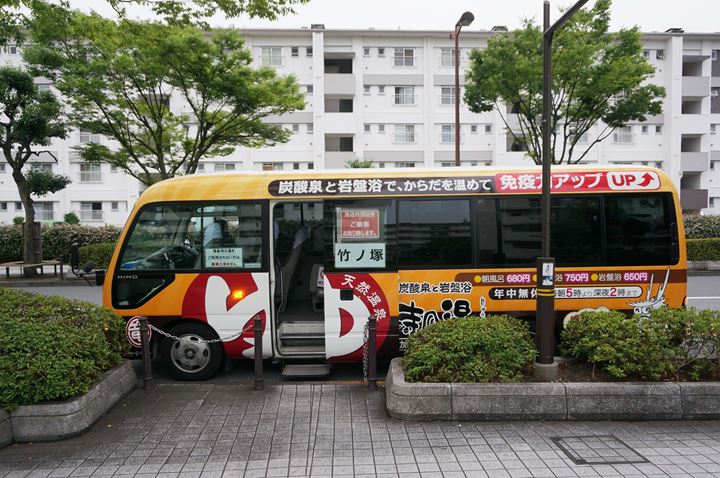 Shuttle Bus Schedule
竜泉寺の湯 ⇔ 竹ノ塚駅
Hot Spring ⇔ Takenotsuka Staiton
Fare: Free of charge
Check out the website below.
アクセス・シャトルバス|竜泉寺の湯 草加谷塚店|埼玉県草加市の日帰り天然温泉施設 炭酸泉と岩盤浴・サウナ
14種類のお風呂やサウナを楽しめる埼玉県草加市の日帰り温浴施設「竜泉寺の湯草加谷塚店」。交通アクセス・シャトルバスのご案内。
---
Why don't you go to an okonomiyaki restaurant near the hot spring?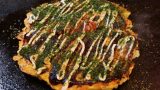 Lunch On A Budget - DOTONBORI OKONOMIYAKI 道とん堀 お好み焼き, もんじゃ Monja、ランチ
Withmorethan300locationsacrossJapan,DohtonboriOkonomiyakiisoneofthelargestOkonomiyakichainsinthecountry.Okonomiyakiisoftenreferredtoas"Japanesepizza."
---
Another restaurant nearbyis also good choice!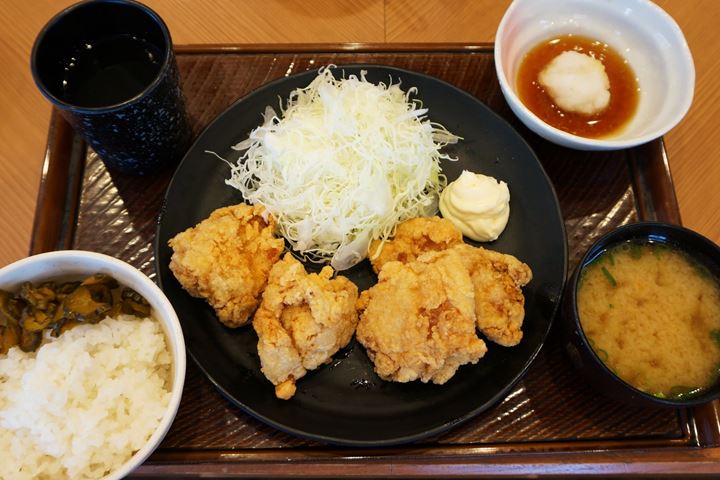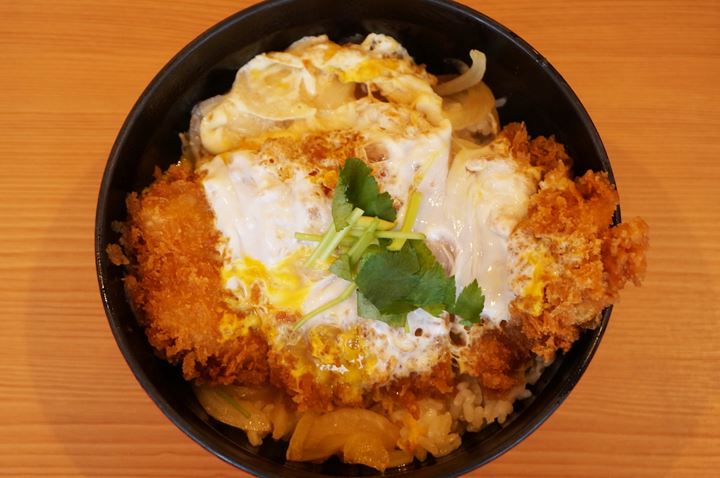 These are 649 yen including tax
The restaurant name is TONKARATEI とんから亭.