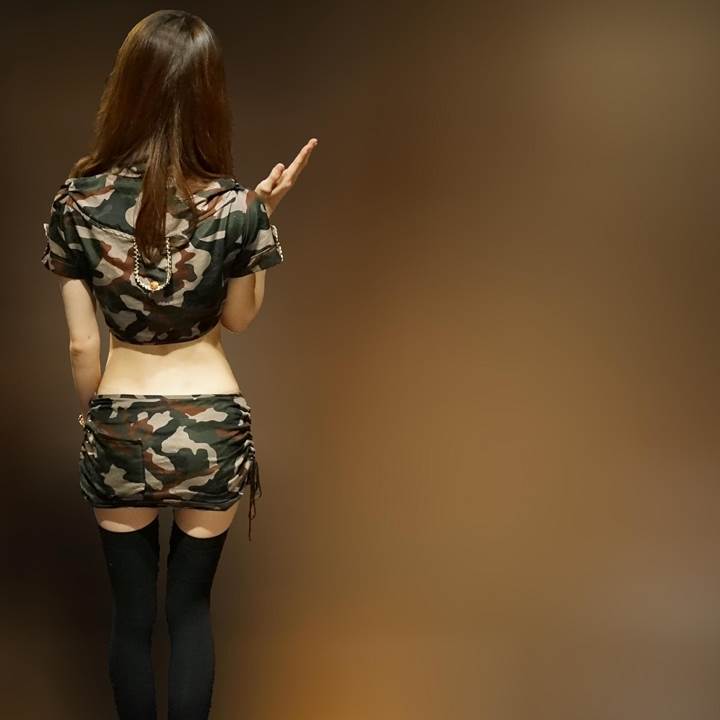 I'd like to introduce you to a type of bar that can be found in Japan called a GIRL'S BAR (Girls Bar), which is a kind of Japanglish.

Rather than being a bar focusing on female customers, the bartenders (maid, waitress) are attractive younger women.
All of the bartenders at Girl's bars are women usually in their 20s. (Some of them are 18 ot 19 years old.)
While the exact definition of Girl's bar is not always entirely clear, most bars and their customers have a common understanding about the concept.
Differences between GIRL'S BAR and other common bars
You can chat with the bartenders (maid, waitress) for a long period at the bar counter in the Girl's bar.
They offer alcoholic drinks and conversation services.
(Of course, there is no sexual service.)
Bartenders working there dress in costume.
Costume styles are anime, kimono, maid, formal dress, short skirt, bikini, school uniform and so on.
The choice of the costume depends on the Girl's bar.
Bartenders hope that you will buy drinks for them.
If you do, it is charged on your bill.
This is an incentive for the girls.
After a short period, the bartender will usually ask you to buy her a drink, but sometimes she won't ask.
Buying a drink is not necessary. You can refuse it because it is not a rule.
It can be difficult to refuse a cute girl's request, though.
If you don't buy the bartender a drink, they might complain about what a shit customer you are behind your back.
(I don't care! I sometimes don't want to buy the drink when they don't try their best for conversation services.)
If you like the bartender, before she is asking, you can willingly buy her a drink, this makes her happy as soon as possible. And then, you will be happy, too.
Female customers can enjoy Girl's bars as well.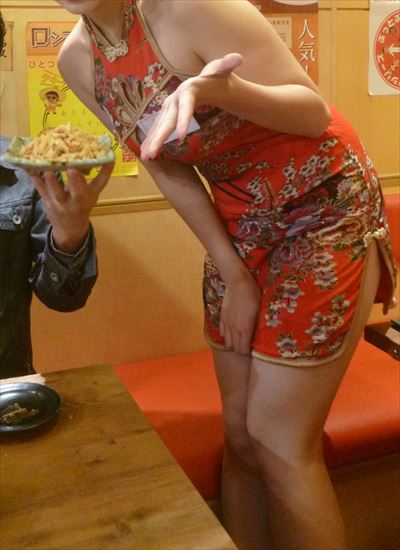 Important information for international tourists to keep in mind
As you may know, Japanese consumption tax is 8% 10%.
In most common bars, at least those not of the cafe style (those focusing on daytime business), a cover charge of 300 to 500 yen per person is required.
Cover charges may include a bite to eat.
Some special bars, such as Girl's bars and those which have live shows, will charge a service fee for each customer.
The service fees that I see most often at Girl's bars are 10% or 15% of the bill.
(It means in total of the service fee, cover charge and the consumption tax.)
When you go to these special bars, you should ask what their payment system is and whether there are any

cover charges

or

service fees

.
You should also ask if

consumption tax

 (Shouhizei 消費税) is included or not.
Smoking is accepted. These days, No smoking.
Don't touch the girls.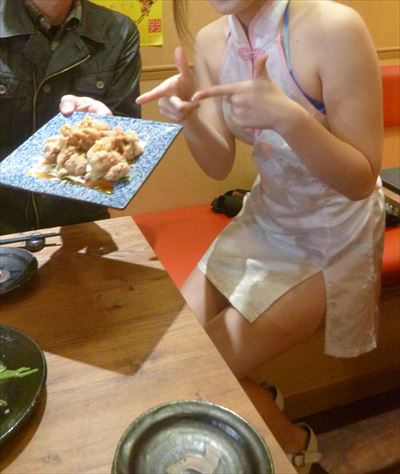 My Favorite Girl's Bar
My favorite and one of the most inexpensive Girl's bar is located in downtown Ikebukuro 池袋 Tokyo.
Honey Flash ハニーフラッシュ
I'm not sure if this place is permanently closed or still open. Sorry.
Price and System
They use all-you-can-drink system which includes beer, shochu and another one. (I forget it.)


Every 40 minutes you are charged 2000 yen.


This time period (40 minutes) is automatically extended.
You should check the time yourself and ask wait staff about the bill before you prepare to leave the bar.
They offer other alcoholic beverages such as whiskey, wine, many kinds of cocktails and so on, but additionally you have to pay.
(A glass can cost from 600 yen to more.)

A drink for the bartender costs 600 yen.

Simply

10% of the bill is charged

as cover charge, service fee and tax.
Example: When you stay there for 40 minutes, the price is 2200 yen at least.
Karaoke is free of charge.
I have heard that a few of the girls can speak English.
Business hours
7:00 pm -
Open every day

I'm not sure if this place is permanently closed or still open. Sorry.

Website (in Japanese)
ガールズバー|ハニーフラッシュ(Honey Flash)
I think...
If you're learning Japanese and wish to improve your speaking skills in a welcoming, friendly environment, you have to go to a Girl's bar!
---
(Photos in this page were not taken at Honey Flash.)
Instead, I recommend these bars: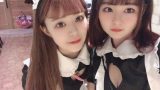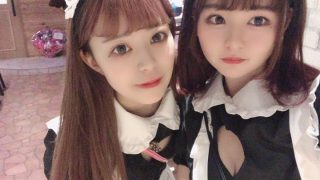 Cafe&Bar MERMAID in Akihabara Tokyo - Enjoy Chatting with Very Attractive Maids and All You Can Drink! 飲み放題カフェ&バー・マーメイド 東京 秋葉原
Thisisamaidbar,wherethefemalebartenderswearmaidcostume.IhavebeentoseveralmaidcafesormaidbarsinTokyo.Tobehonest,thisplaceisthebestmaidcafeandbarinmylifebecauseallmaidswearamazinglycute,lovelyandattractivecostumeandofferfriendlyconversationservice,andall-you...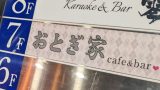 Cute Maid Cafe and Bar OTOGIYA in Kochi (Shikoku Island) Japan
WhenyouvisitadowntowninKochi高知CityofShikoku四国Island,Japan.Let'sgetadrinkandtalkwithprettymaidgirlsandlocalcustomersatabarOTOGIYA.