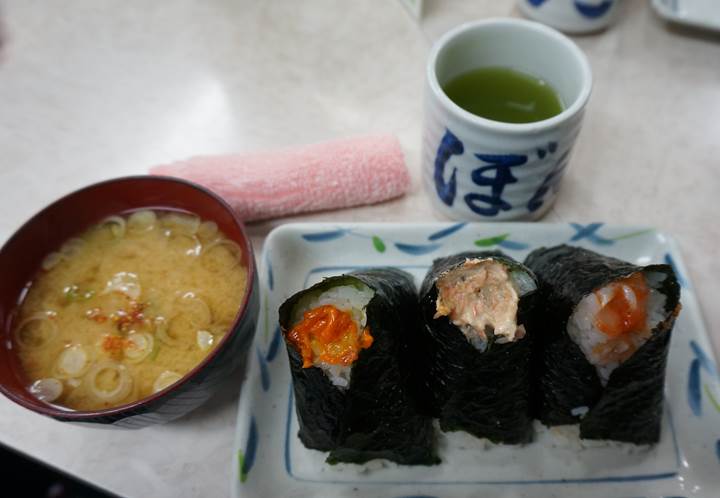 This restaurant specializes in and serves only onigiri (rice balls). It is a good experience for foreign tourists to see a chef makes fresh rice balls right in front of the counter. (There is no table seats.)
Their onigiri is bigger than usual one and use a tasty brand rice KOSHIHIKARI こしひかり from Niigata 新潟 prefecture.
Menu
1 rice ball costs 300, 350, 400 or 600 yen.

This photo above is a set meal of 3 kinds of onigiri and tofu miso soup.
3個とうふセット Sanko tofu set
These menu photos below are old. The prices are changed now.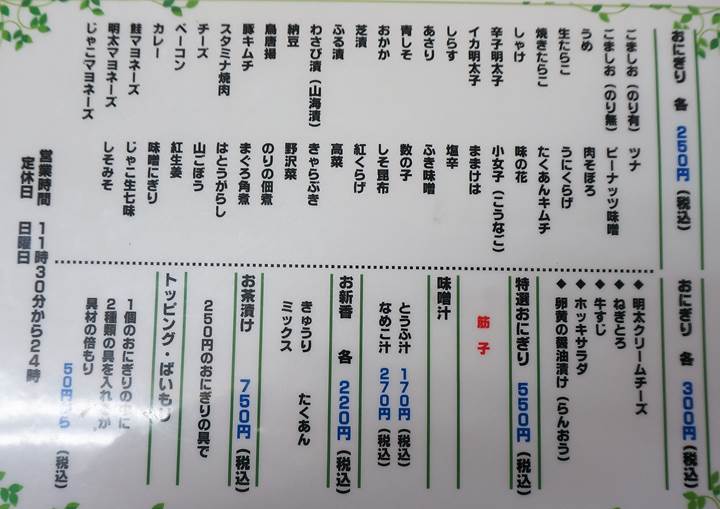 They offer more than 50 kinds of onigiri. When you sit at the counter you can see many kinds of the onigiri toppings in the display box.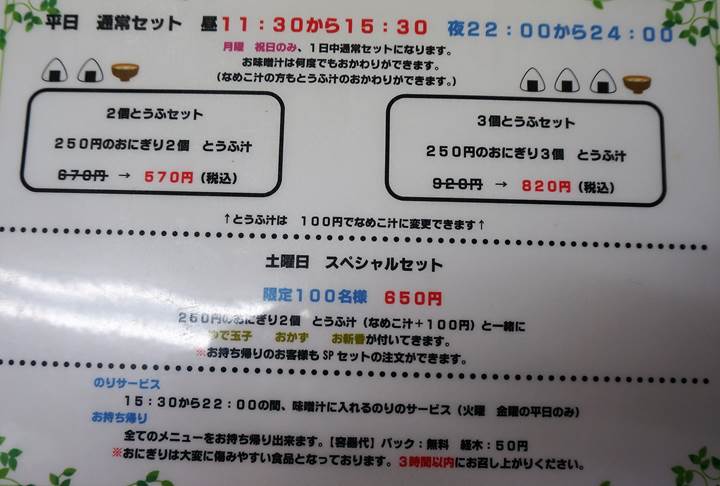 Discounted set meals are available during the time below.
Monday - Friday
11:30 am - 3:30 pm
10:00 pm -
2 rice balls and tofu miso soup: 800 yen
3 rice balls and tofu miso soup: 1000 yen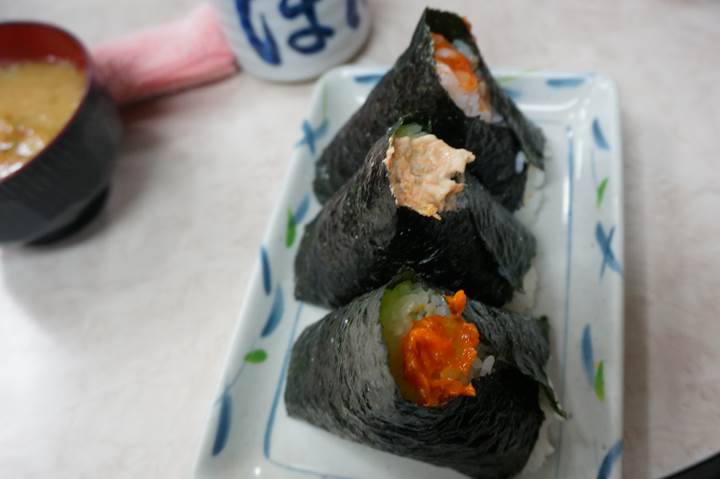 You say,
"Excuse me." "Sumimasen すみません。"
"Miso soup, please" "Miso-shiru kudasai みそしる ください。"
"Green tea, please" "Ocha kudasai おちゃ ください。"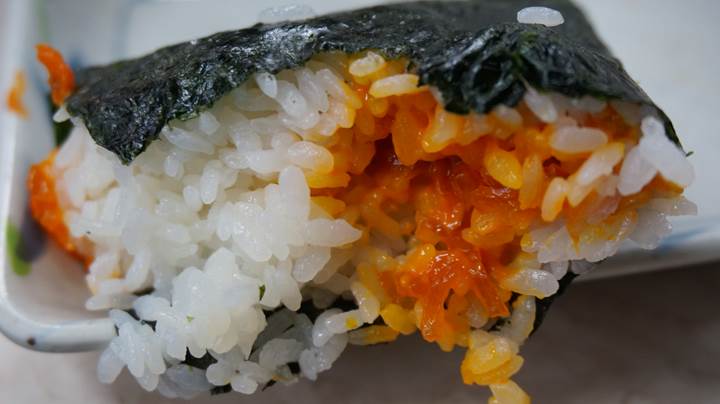 This restaurant's onigiri is very soft. (The onigiri is not pressured so much.)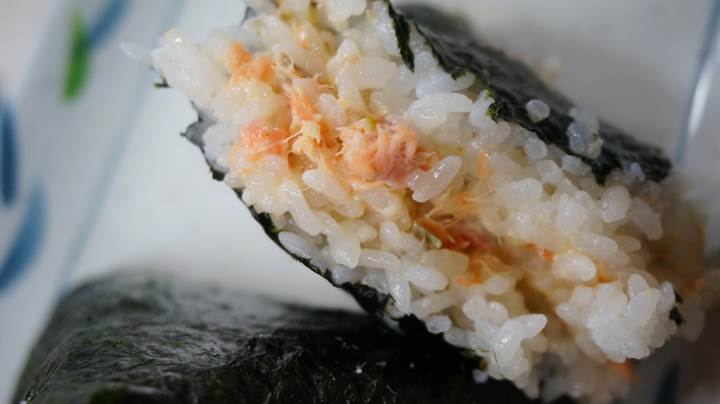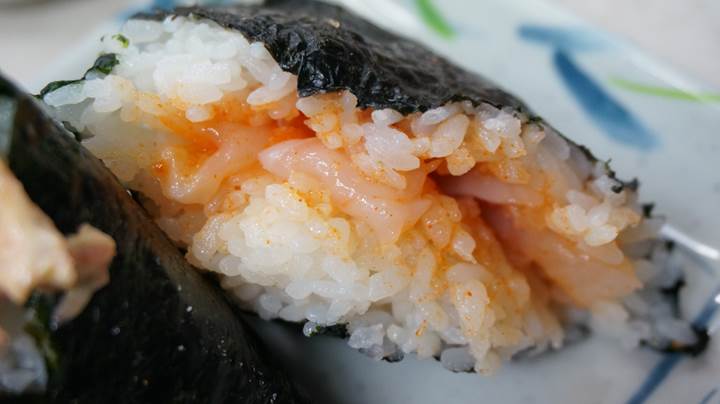 Information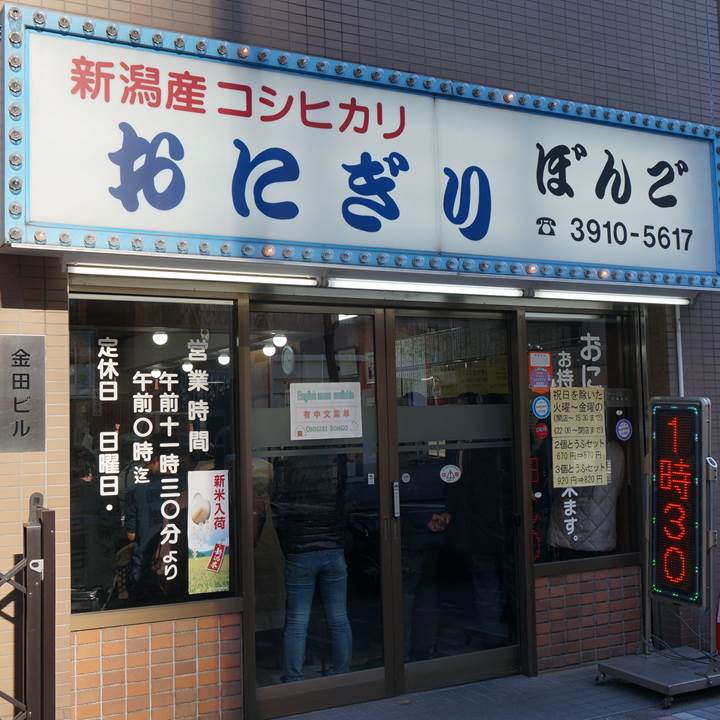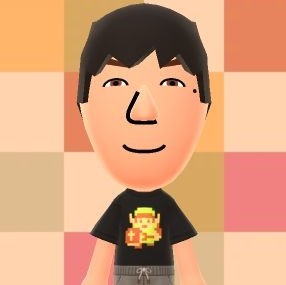 I don't think that the price is reasonable because even though they do use high-quality tasty rice and nori wrapper (dried sea vegetable), they are not generous with the toppings in the rice balls.

Think about it: For 1000 yen, you can have sushi or other better dishes elsewhere.

To be honest, I most likely will not go back to this restaurant. However, if you are a tourist and would like a unique Japanese dining experience, it may be worth trying.
Restaurant name
ONIGIRI BONGO おにぎり ぼんご
English menu is available.
10% tax is included in the prices.
No service fee / No cover charge
Credit card is not accepted
No smoking
Business hours
11:30 am - 0:00 am
Sundays are closed. (except national holiday)
Website (in Japanese)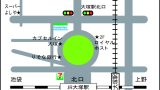 ホーム
創業55年の老舗 大塚おにぎりぼんごのHPです。 大塚駅北口徒歩2分。テレビ雑誌新聞等でお馴染みのおにぎりぼんごです。 寿司屋のようなカウンターで「ふっくらとした暖かいおにぎり」を提供しています。出来たての昭和の味付けのおにぎりをぜひ食べに来てください。
The map below is old place.
It is located near Otsuka 大塚 Station on JR Yamanote Line 山手線 in Tokyo.
Photos were taken in 2017.
---
Inexpensive sushi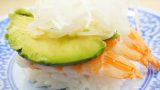 110 or 220 Yen Conveyor-belt Sushi Restaurant (Sushi Go Round) KURA くら (KURASUSHI/ KURAZUSHI くら寿司) in Downtown Tokyo and all over Japan
One of my favorite conveyor-belt sushi restaurant chains is KURA くら (also called KURASUSHI / KURAZUSHI くら寿司). I usually go there every second month.
Japanese style squid dish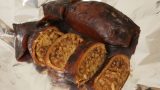 Squid Rice IKAMESHI いかめし・イカ飯
IKAMESHI is a delicious dish made with squid and rice that is local to Hokkaido 北海道, Japan. (Northern Japan) It is a simmered food seasoned with soy sauce, sugar, Japanese style broth and so on.