This restaurant chain offers reasonable pork bowl, ramen and so on. Amazingly, low price and tasty!
Food Photos
Pork Bowl AKADON 焼肉スタミナ赤丼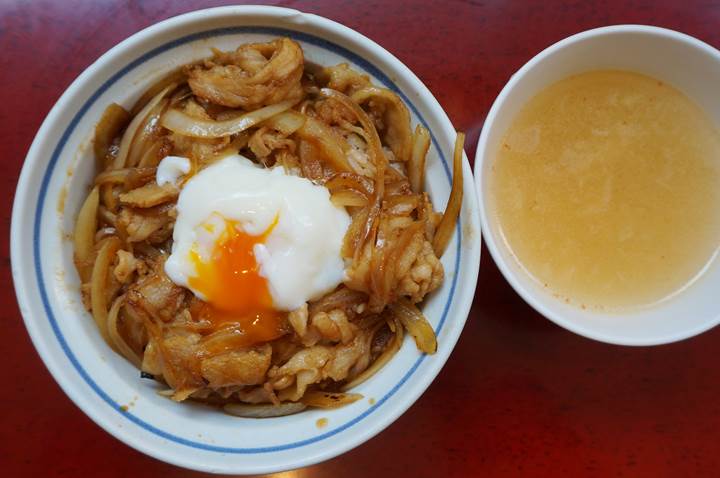 Pork Bowl 480 yen
It includes a cup of soup.
There are 2 kinds of pork bowls.
AKADON 赤丼: A little bit spicy
KURODON 黒丼: Standard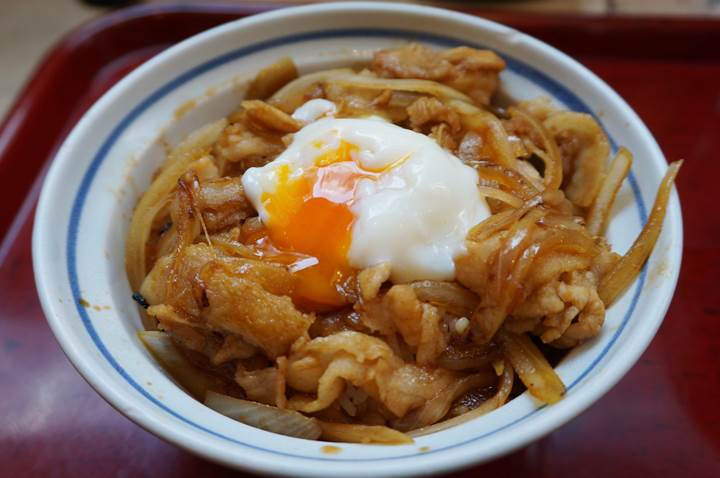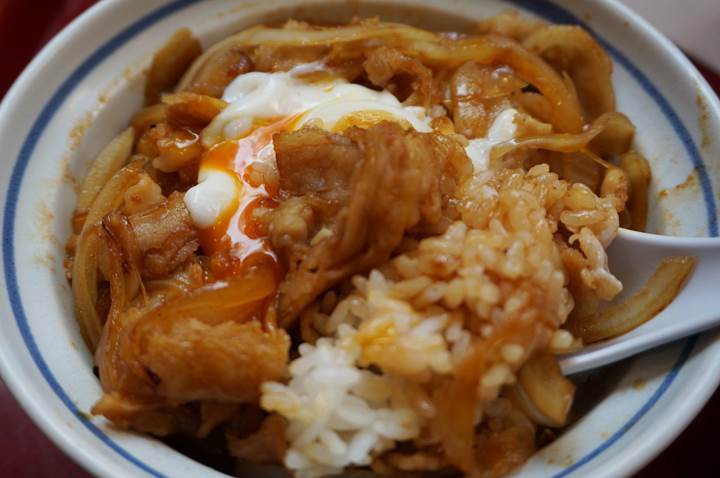 Kake-Ramen かけらーめん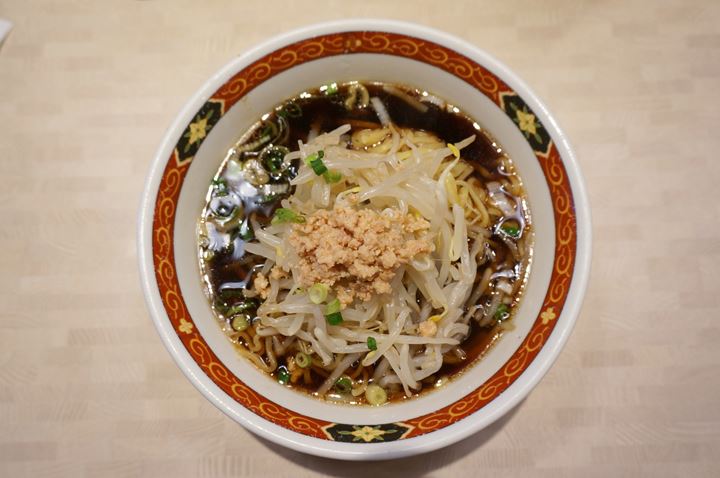 Regular (A little bit small quantity) 290 yen (as pictured)
Mini 160 yen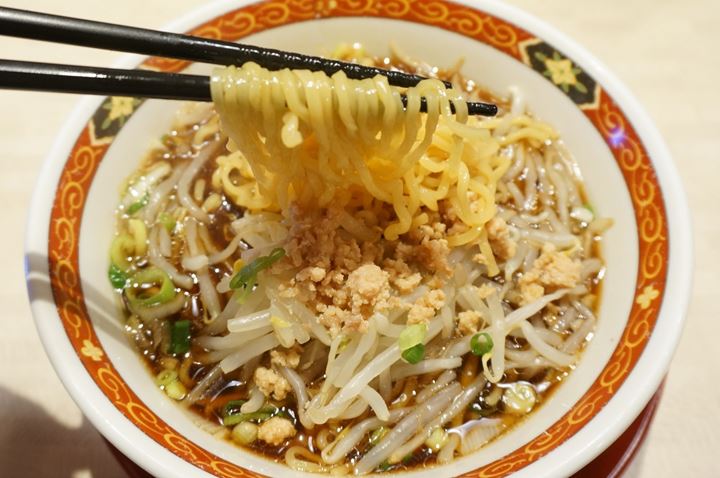 This is this restaurant's classic and the most simple ramen items. It tastes good enough.
Cantonese Noodles 広東麺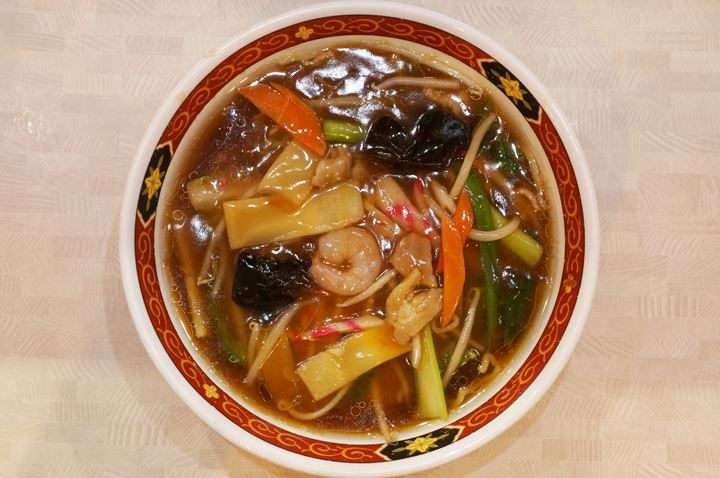 500 yen
When I had this ramen, the ingredients were shrimp, carrot, bean sprouts, bell pepper, bamboo shoot, some greens, pork, fish paste meat, ear mushroom and so on.
What a cost effective and tasty ramen!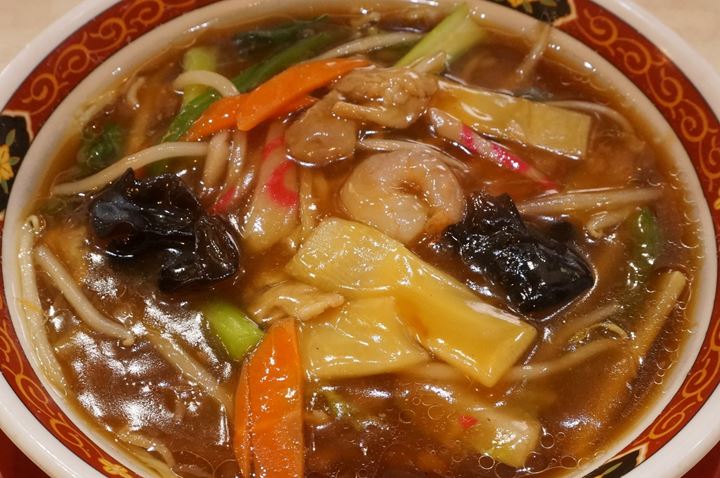 Noodles are in stir-fried many kinds of ingredients and starchy soup.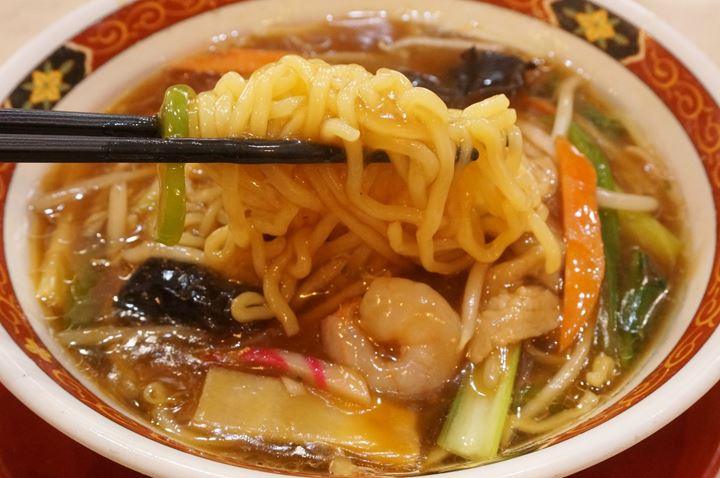 Menu of Asakusa 浅草 Tokyo
Seasonal Cold Noodles in Summer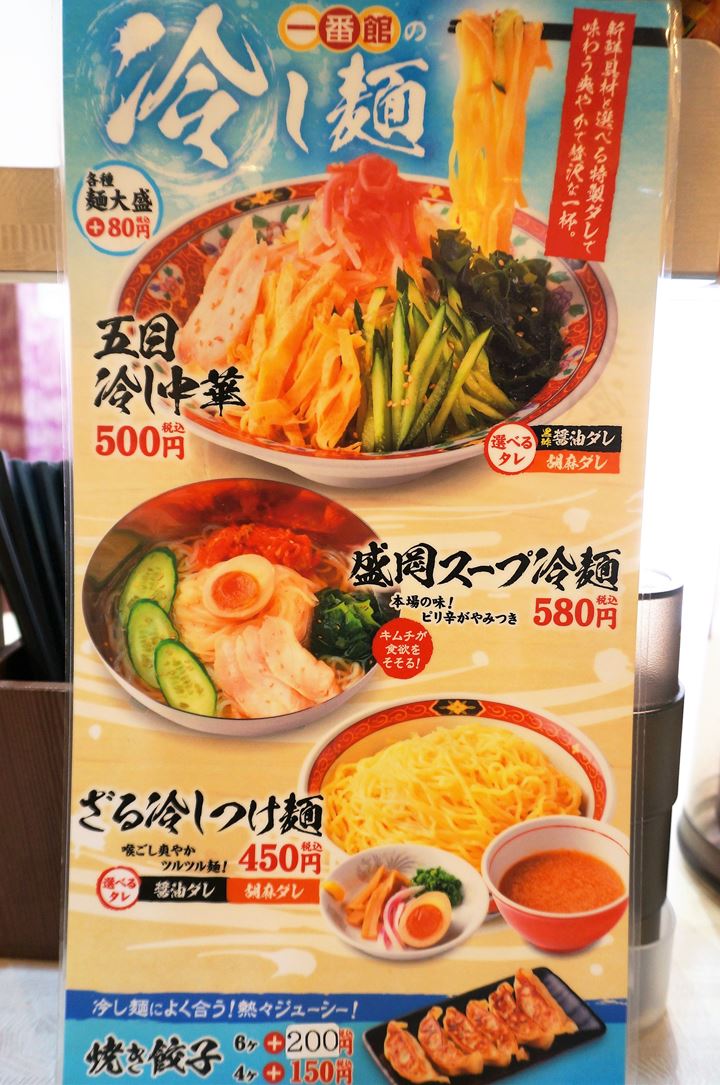 Noodles 麺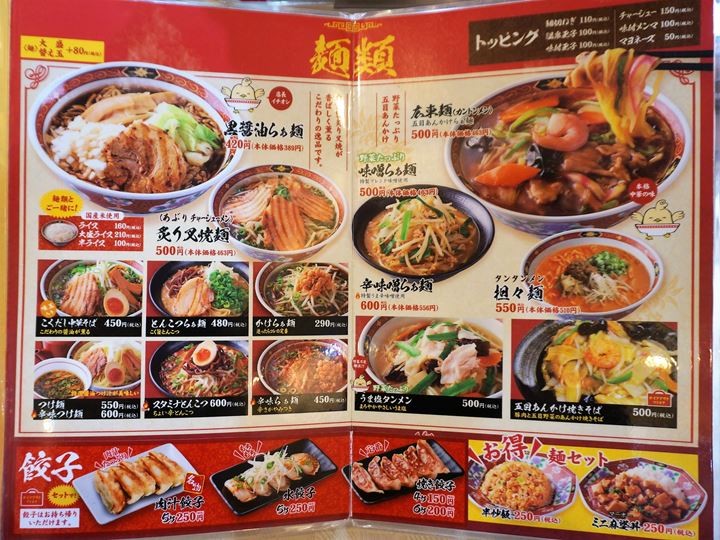 Fried Rice 炒飯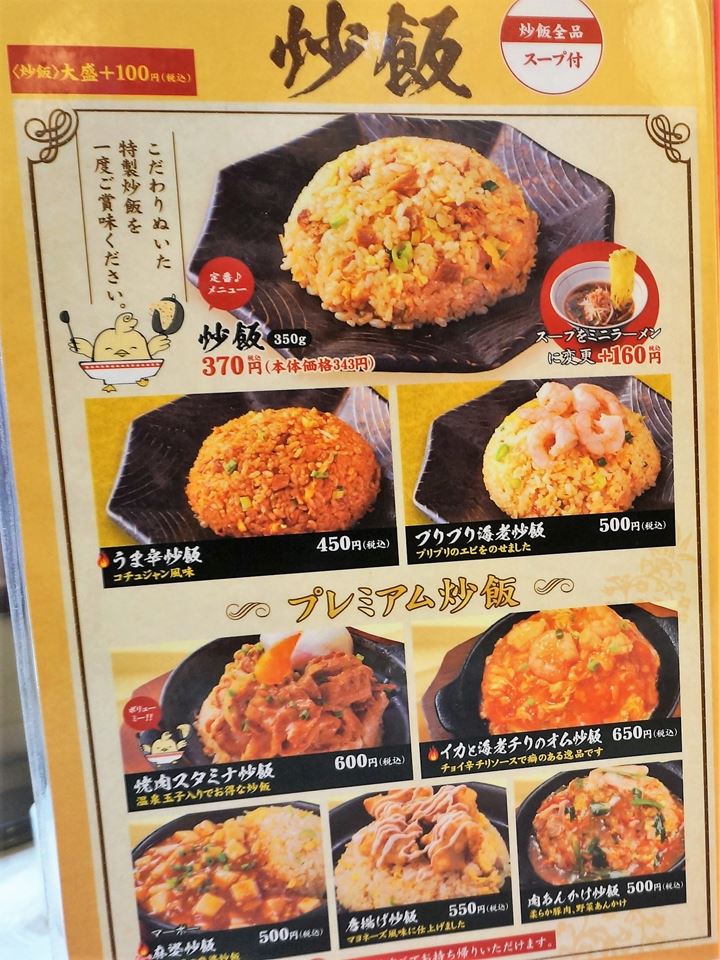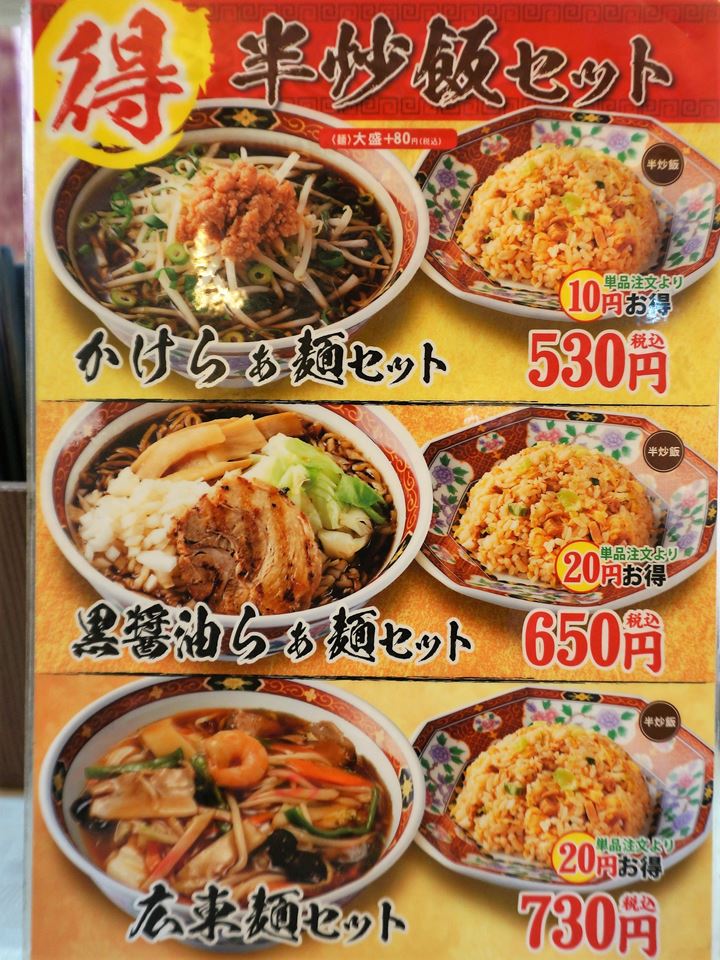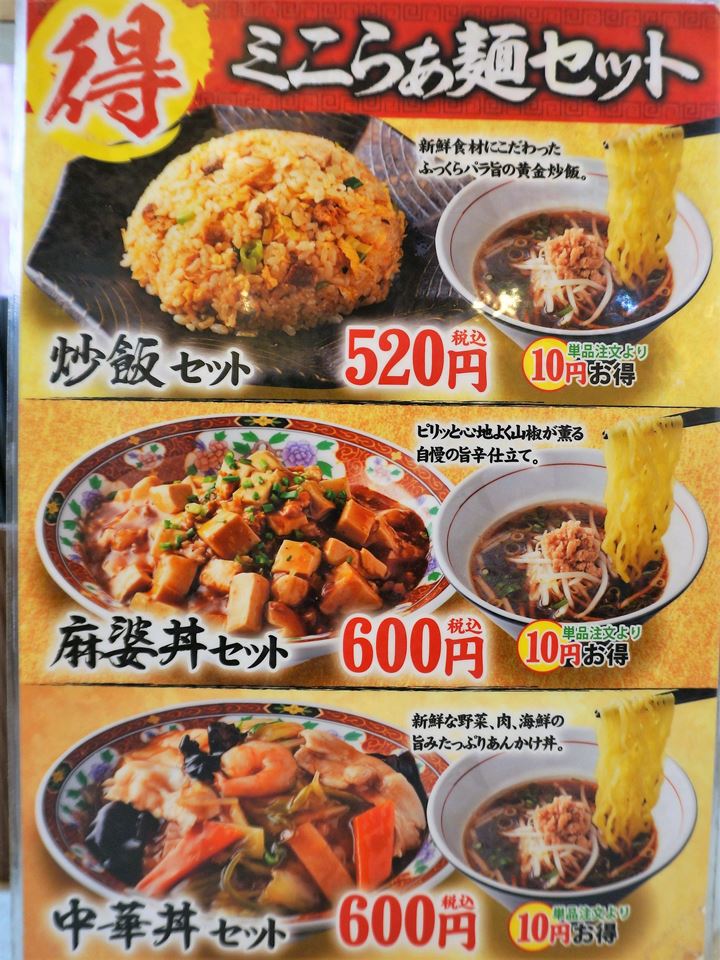 Bowl Items, Set Meals, Drinks, Side Dishes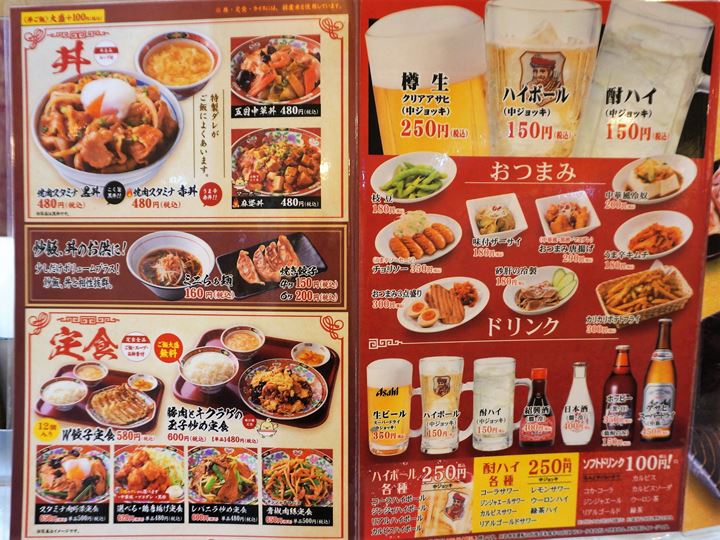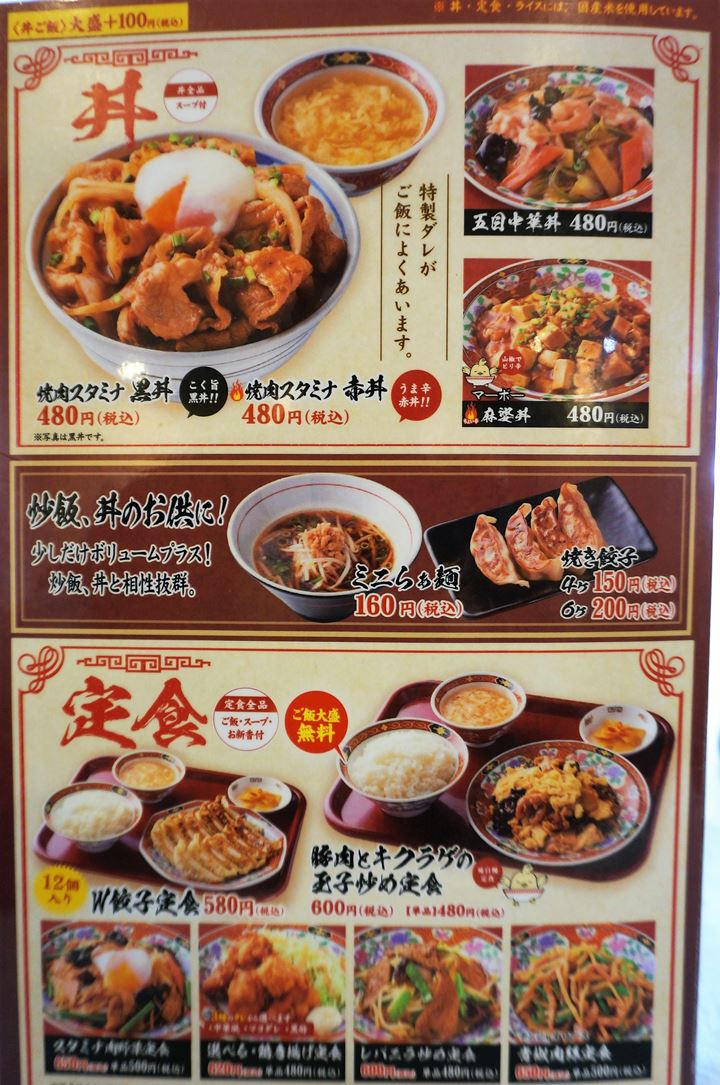 Information
Restaurant name
Chinese Cuisine ICHIBANKAN
中華食堂 一番館

Website (in Japanese)
http://kvc-ichibankan.co.jp
No service fee / No cover charge
Tax is included in the prices.
Picture menu is available.
Maps in downtown Tokyo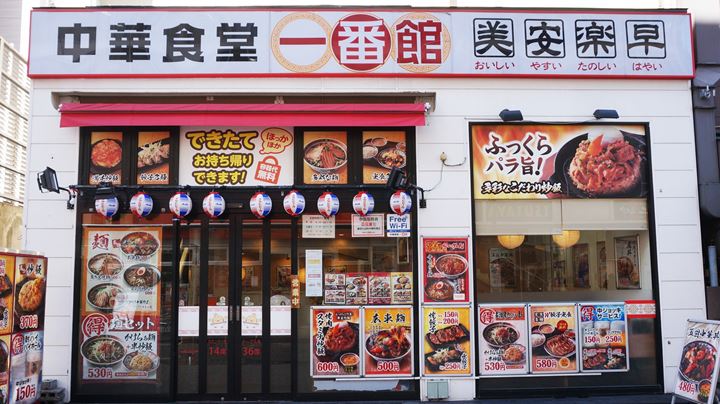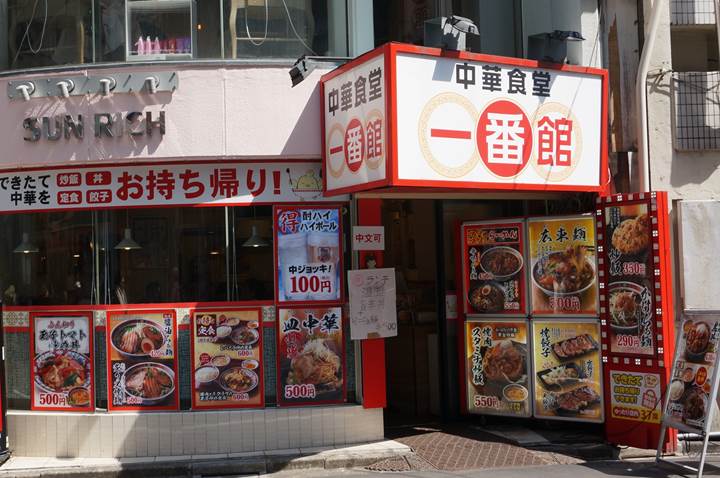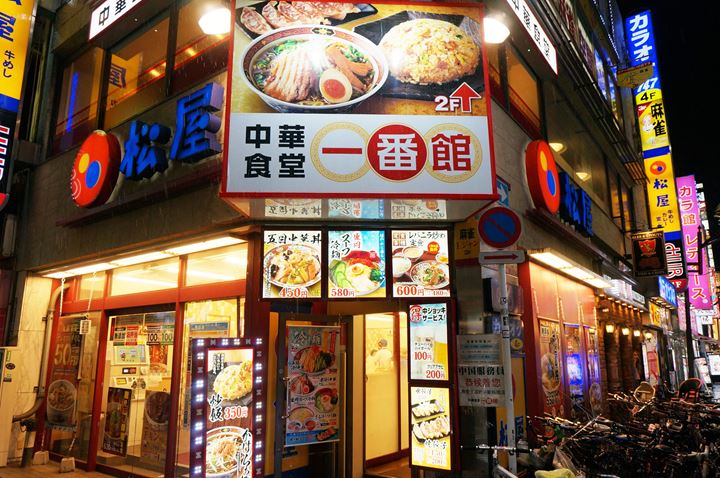 Shinjuku 新宿 branch is permanently closed.

Yoyogi 代々木

Shibuya 渋谷

Roppongi 六本木

Nakano 中野

Kichijoji 吉祥寺
---
Another similar type of Chinese restaurant in Tokyo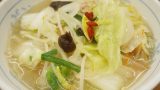 Vegetable Ramen at a Restaurant FUKUSHIN 福しん in Tokyo
FUKUSHIN 福しん is inexpensive Chinese restaurant.I often used to go there when I was tired after a busy day in my twenties. After many years, I made an impromptu visit back because I wanted to reminisce by eating this restaurant's tasty food.