I want to eat their classic ramen again, as it was tasty soup, tender char-siu pork and curly noodles.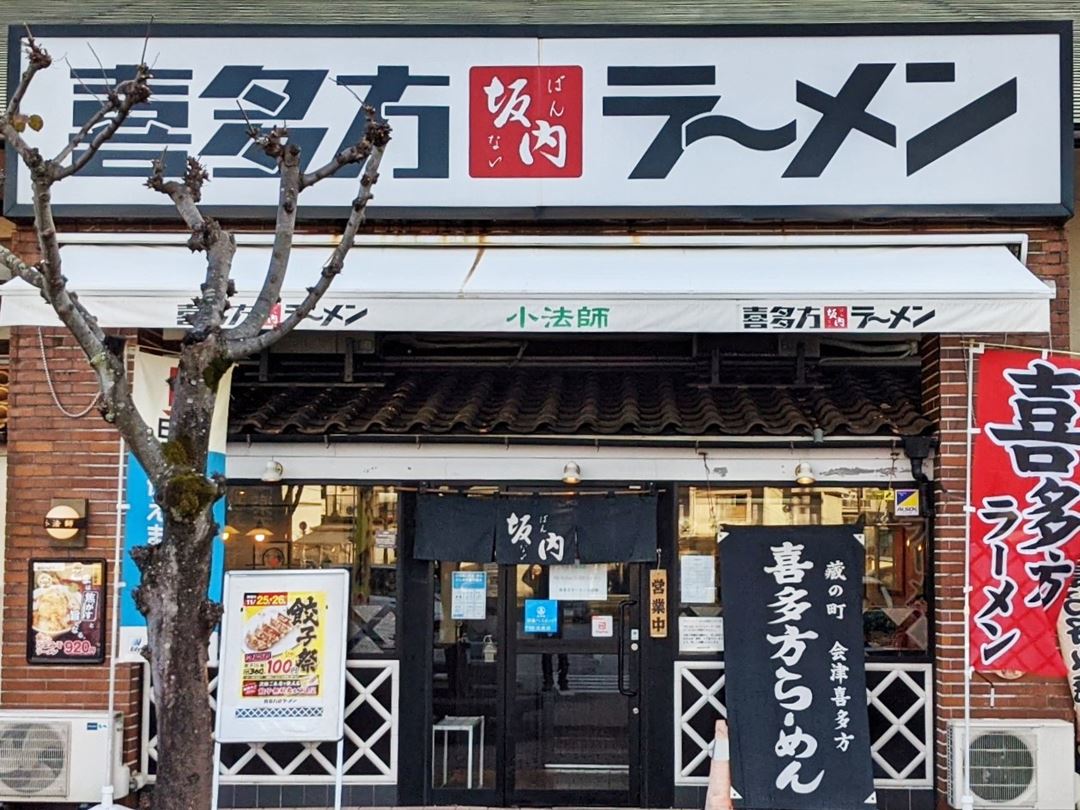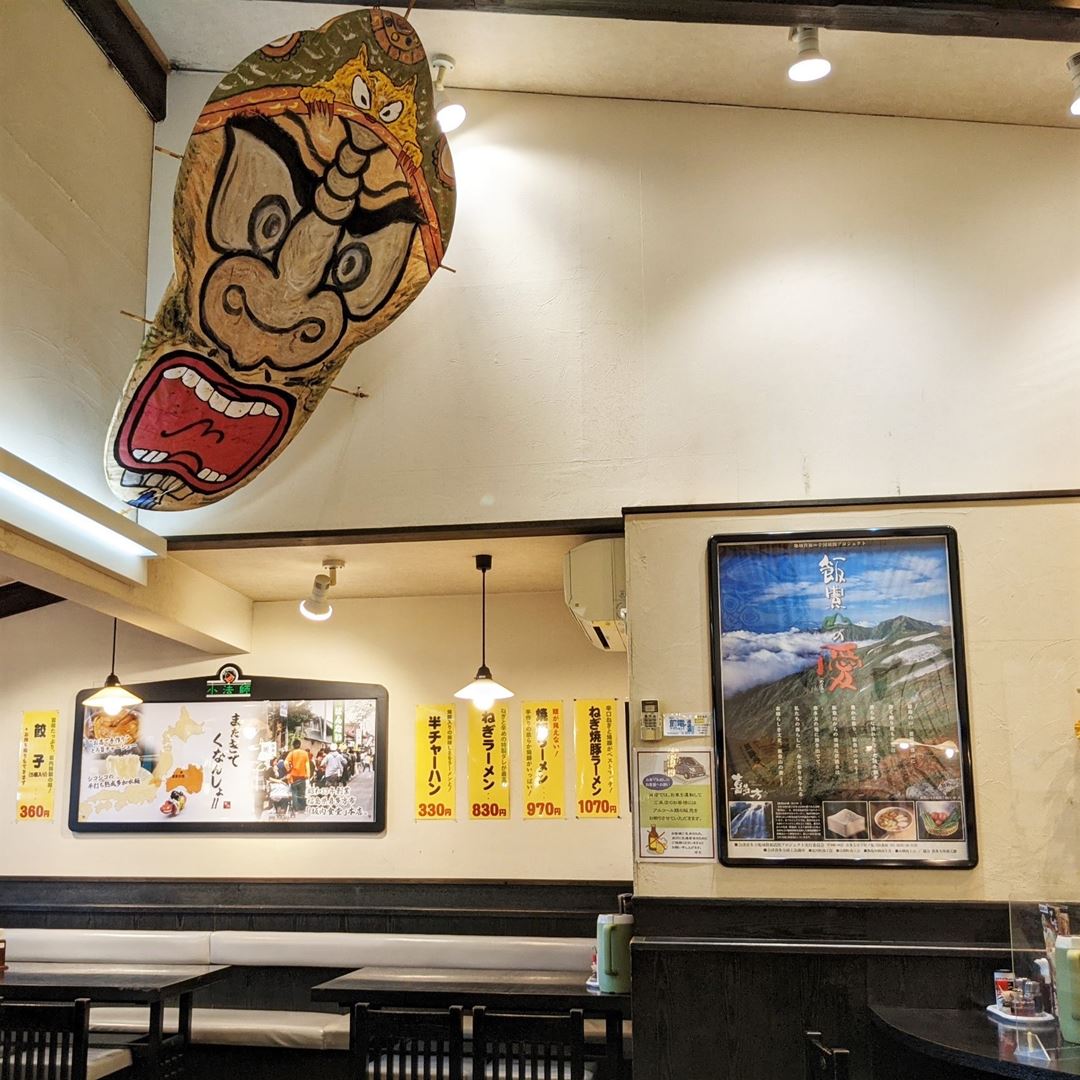 Seasonal Menu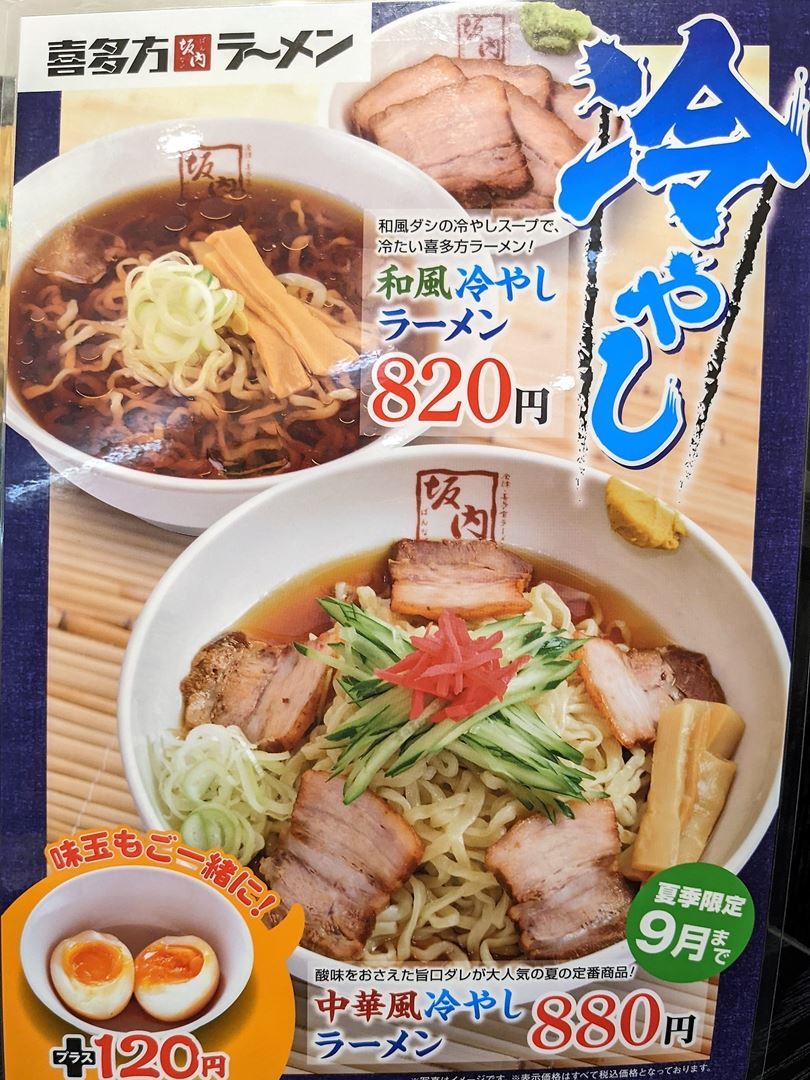 Kitakata Cold Ramen 和風冷やしラーメン 820 yen
is regular menu.

They offer Chinese Style Cold Ramen 中華風冷やしラーメン 880 yen is available from May to September.

Generally, this is called "Hiyashi-chuka" at a ramen shop, and it is type of cold ramen. A slightly sour, cold sauce is used instead of ramen broth. Eating cold noodles with shredded cucumber and pickled ginger is refreshing, especially on a hot summer day.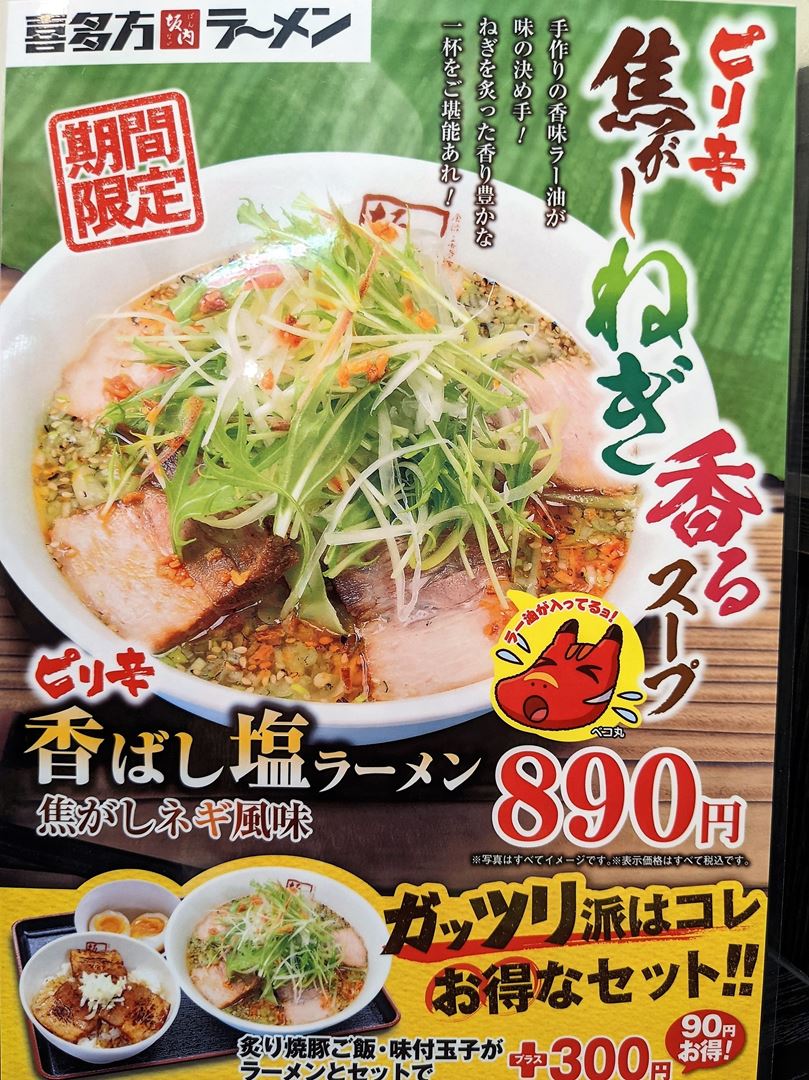 Salt Ramen with Spices 香ばし塩ラーメン 890 yen
KITAKATA Ramen ☆Recommended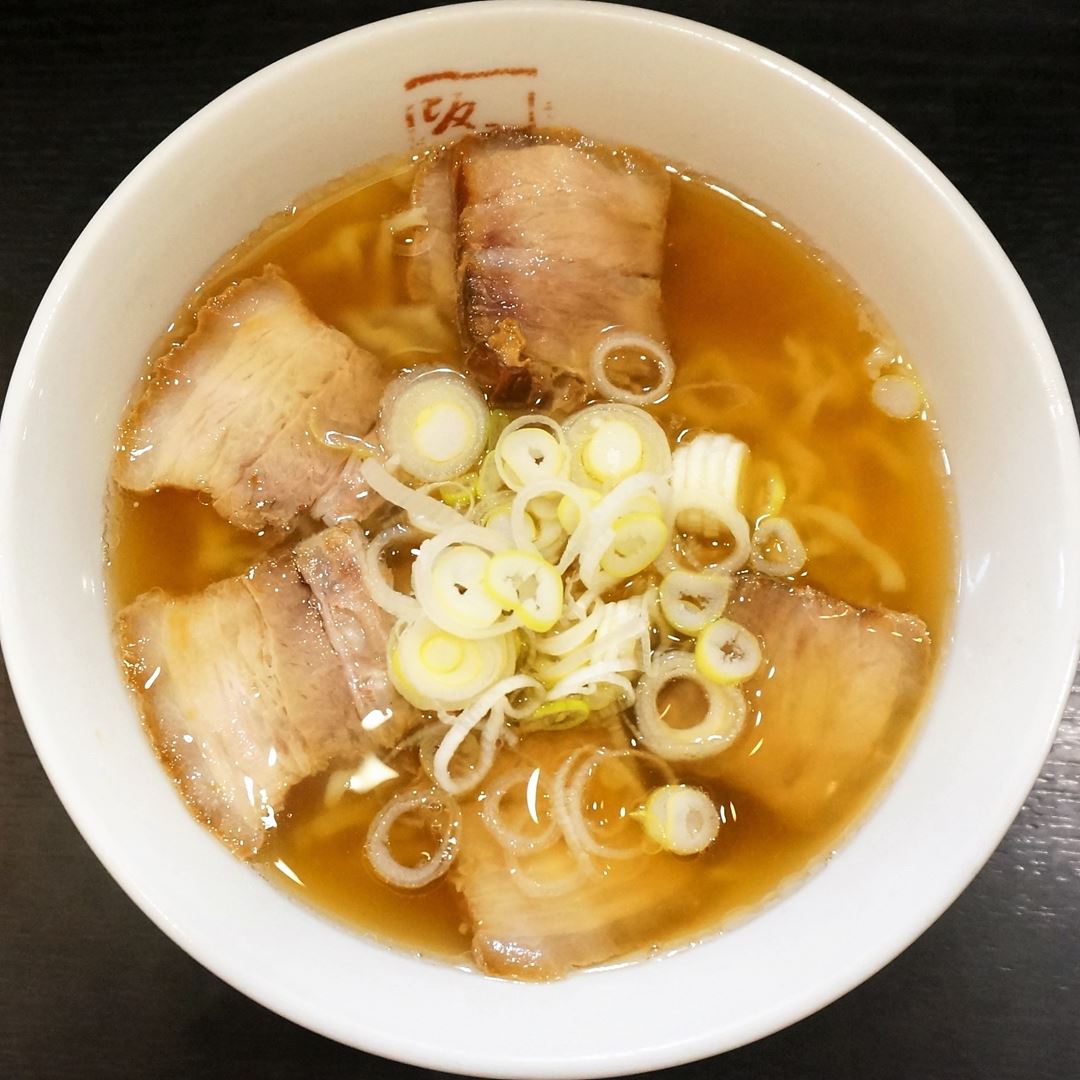 KITAKATA Ramen 720 yen including tax
喜多方ラーメン
This is their classic style ramen and highly recommended.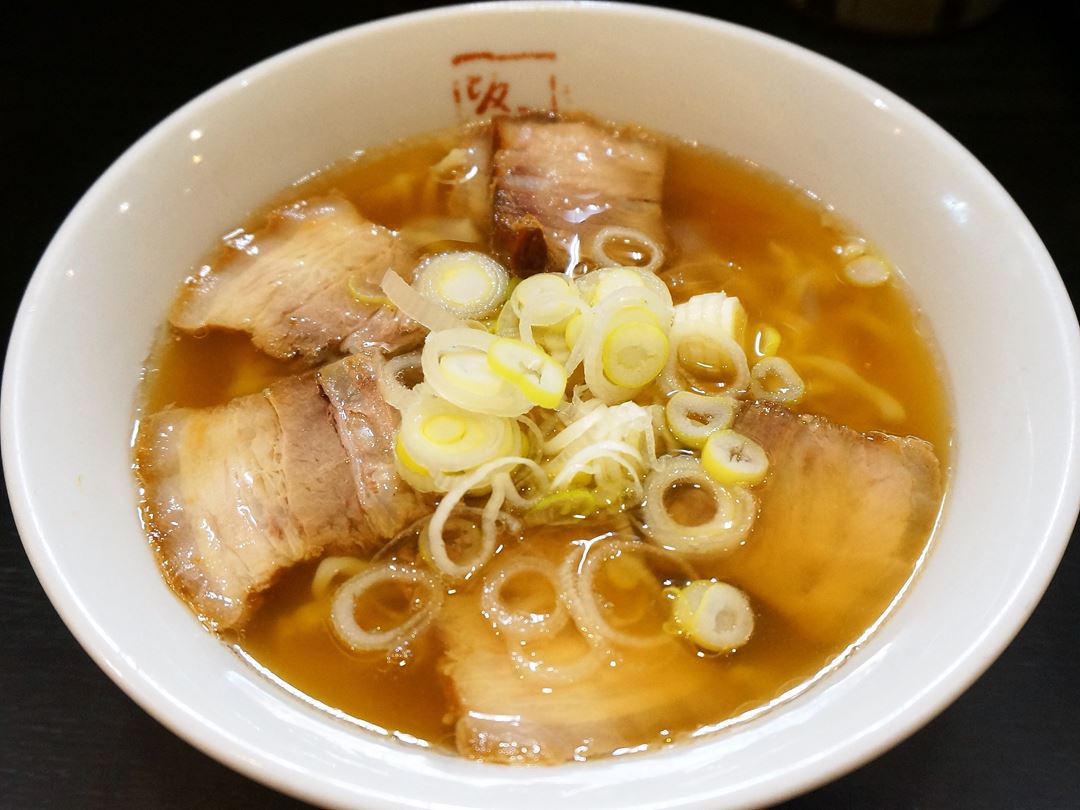 Pork Broth, Soy Sauce Base Soup, 5-Sliced Char-siu Pork Seasoned Bamboo Shoot, Chopped Green Onion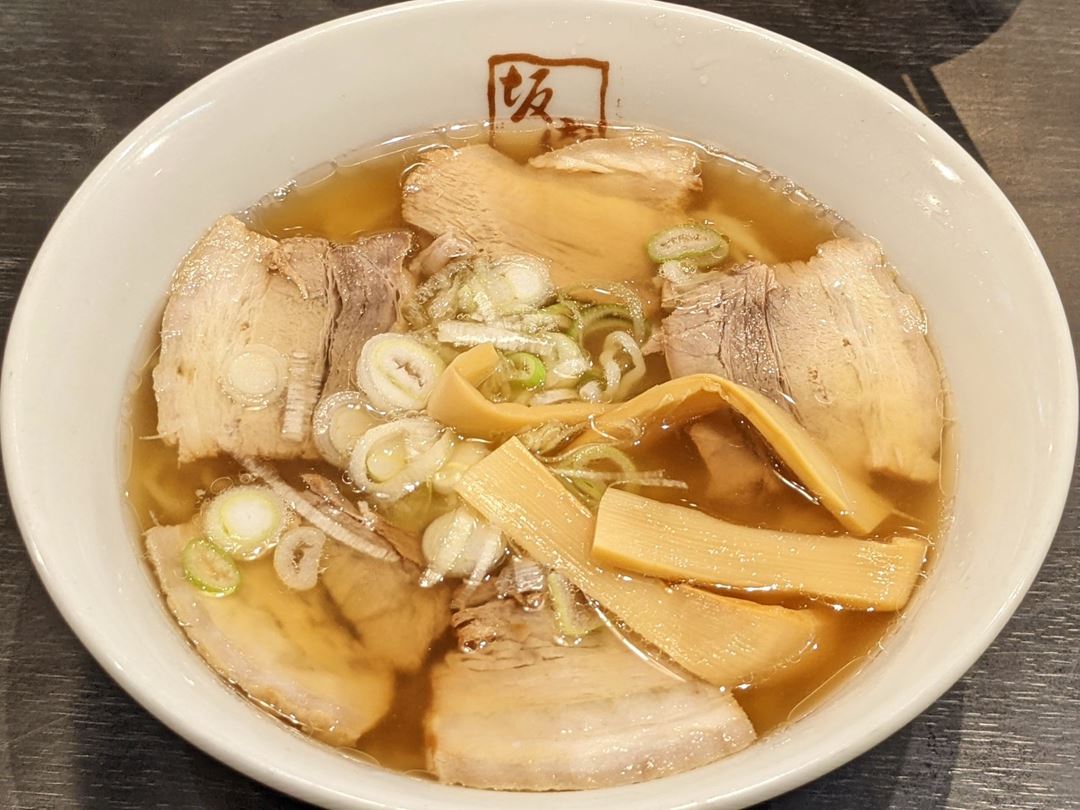 AJITAMA Ramen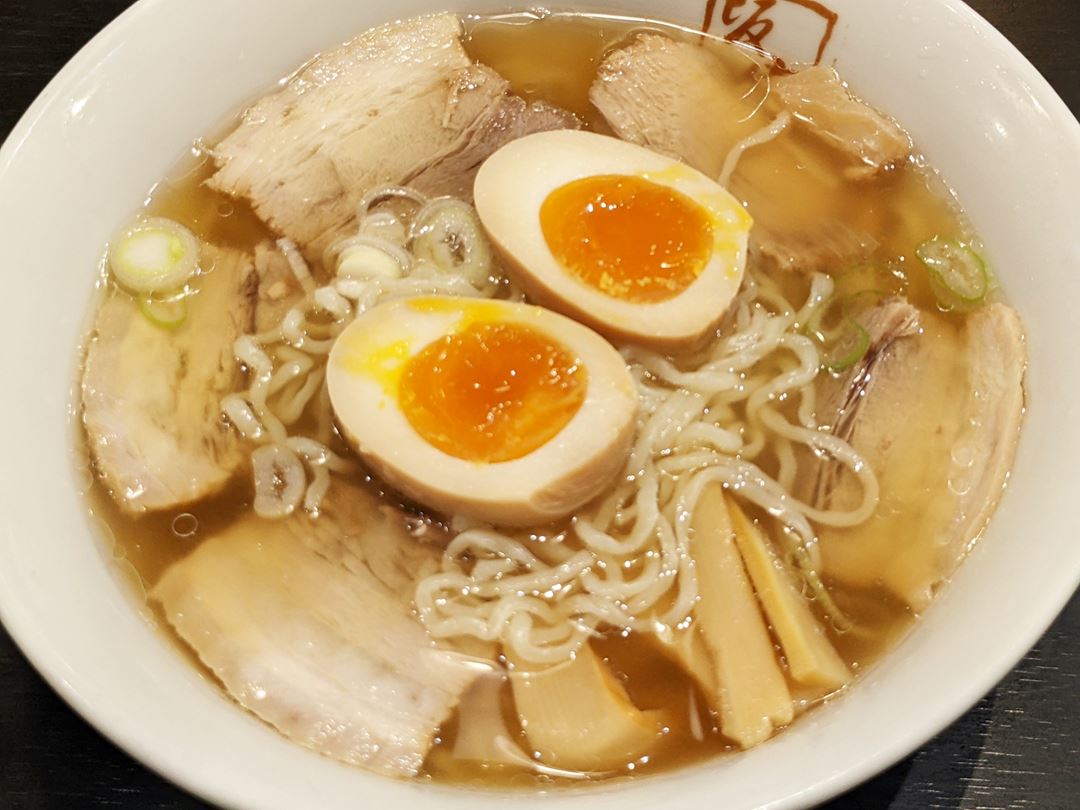 AJITAMA Ramen 840 yen
味玉ラーメン
It is topped with seasoned boiled egg.
Char-siu Pork Ramen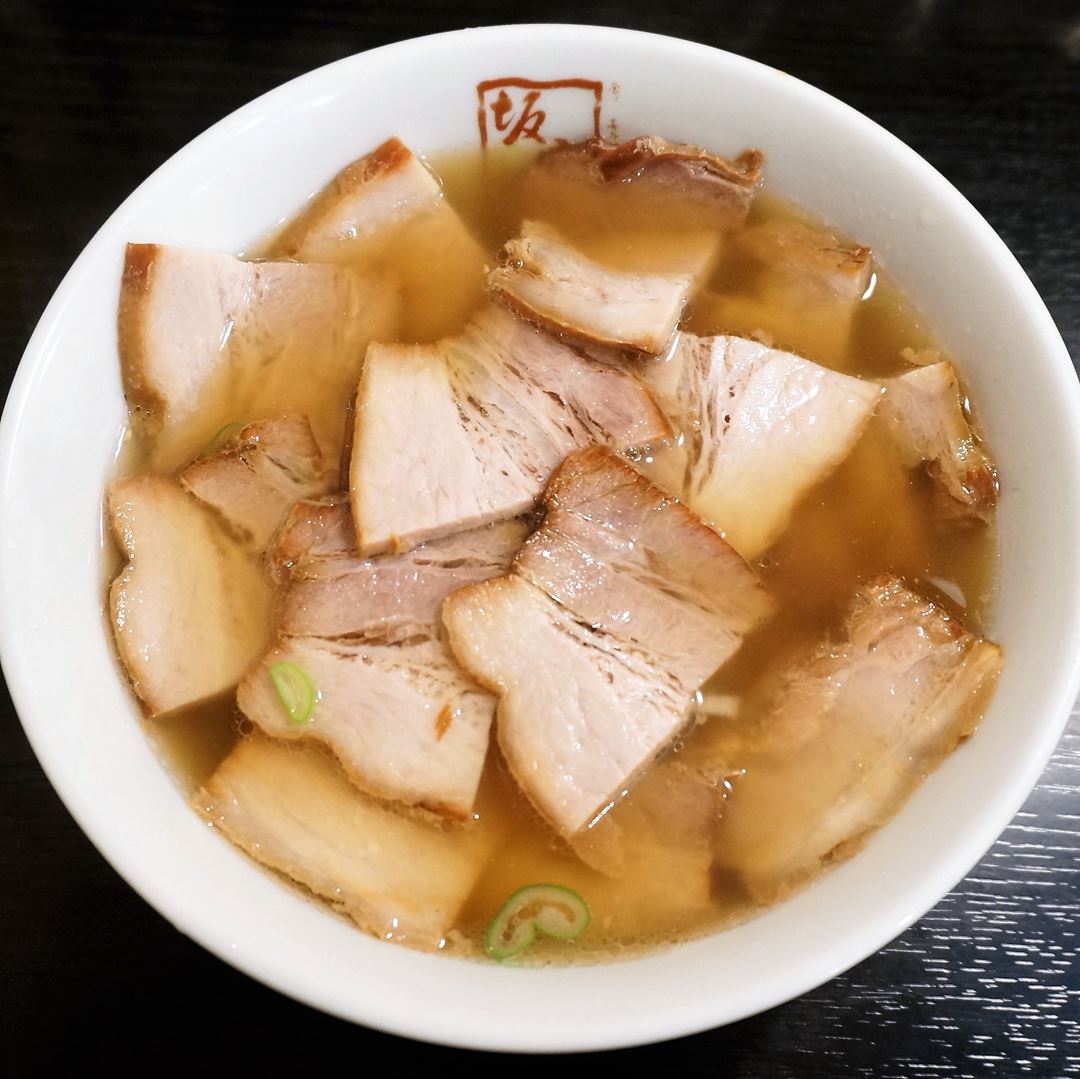 Char-siu Ramen 970 yen
焼豚ラーメン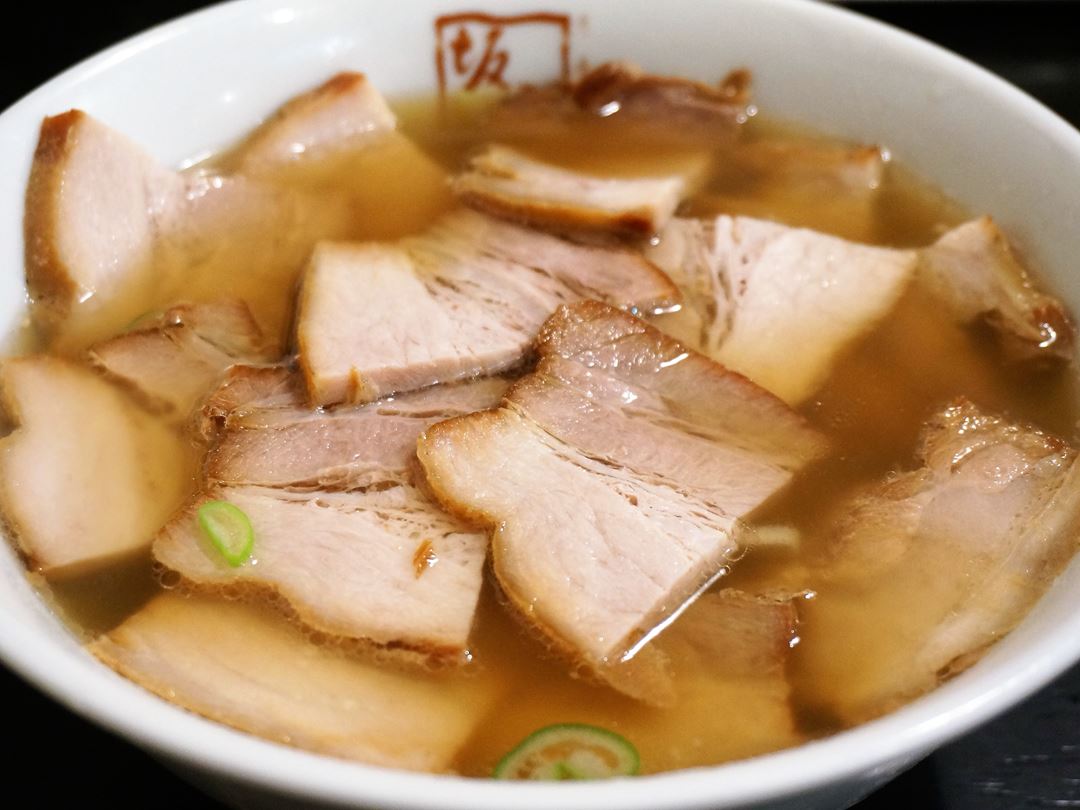 About 13 sliced of Char-siu pork are topped on the ramen.
KITAKATA Ramen - Miso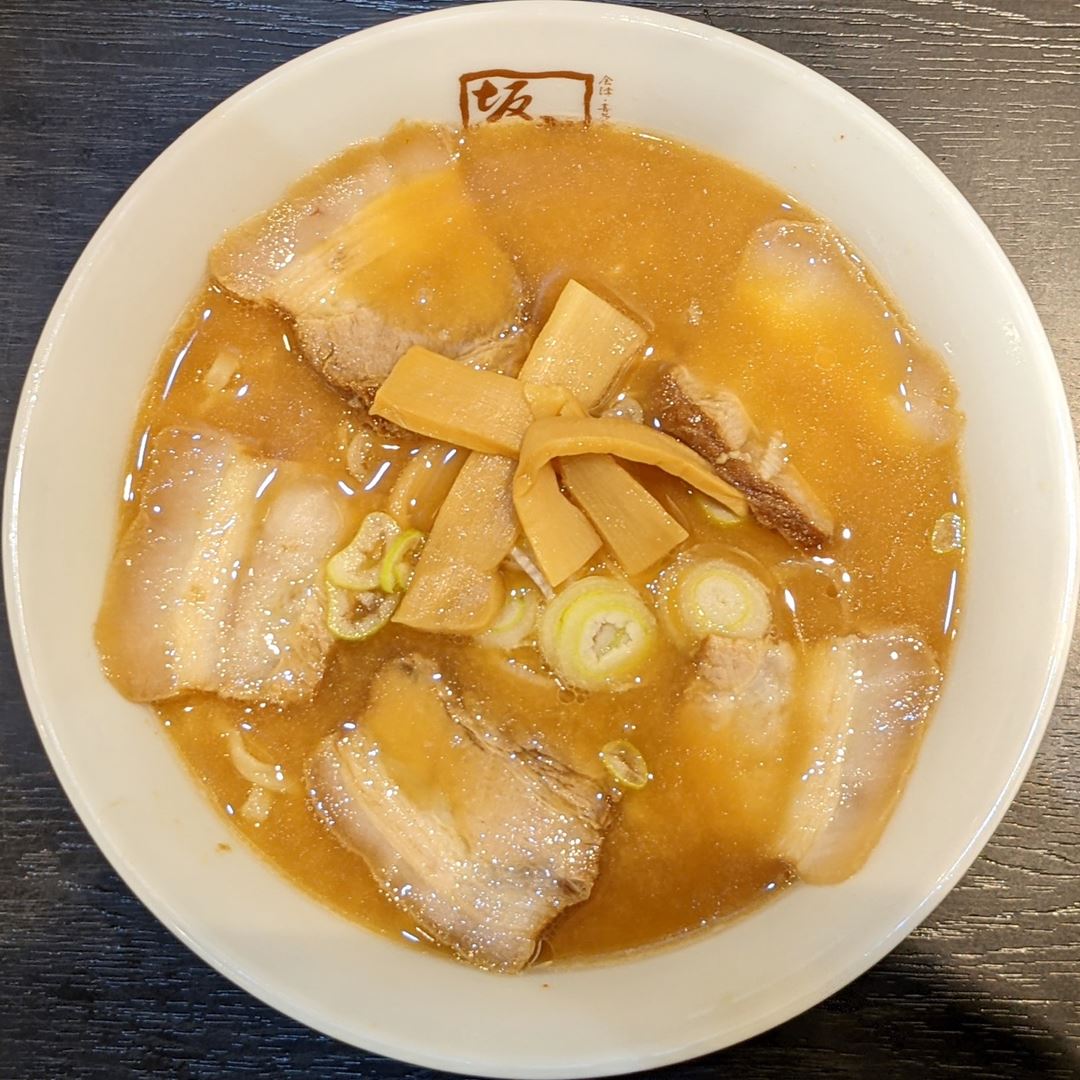 KITAKATA Ramen - Miso 720+60=780 yen
喜多方ラーメン 味噌味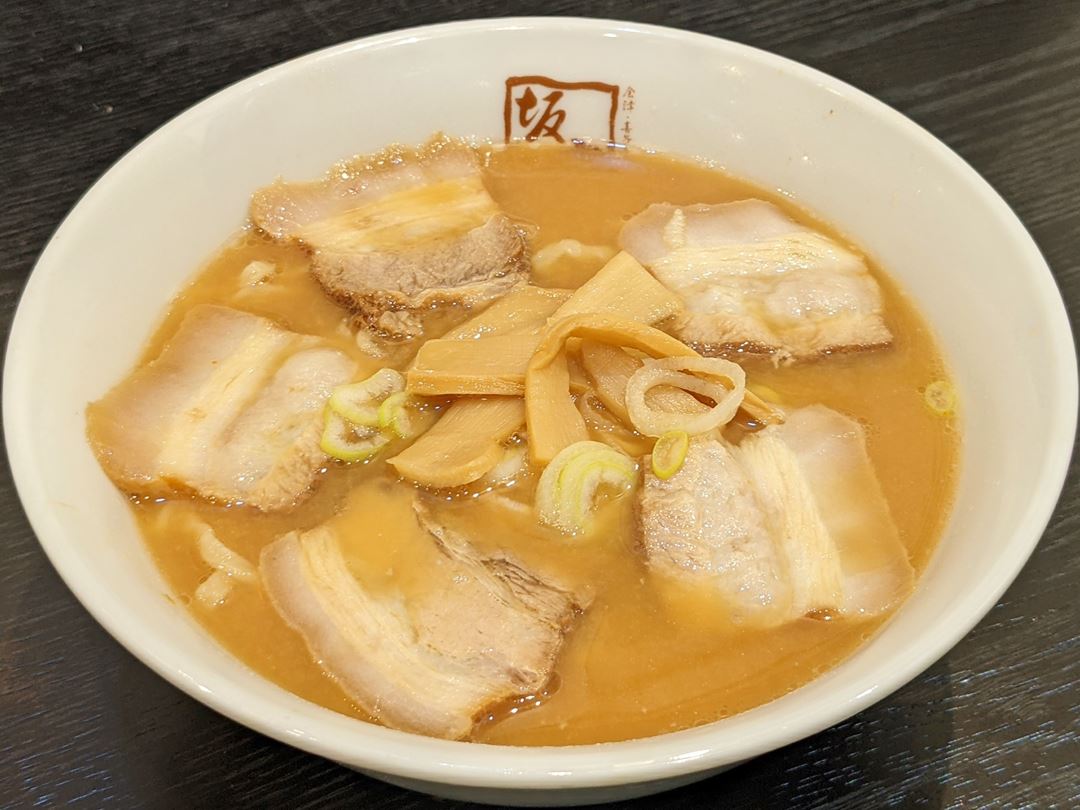 To be honest, I much prefer their soy sauce soup to miso, because their miso flavor is not so unique.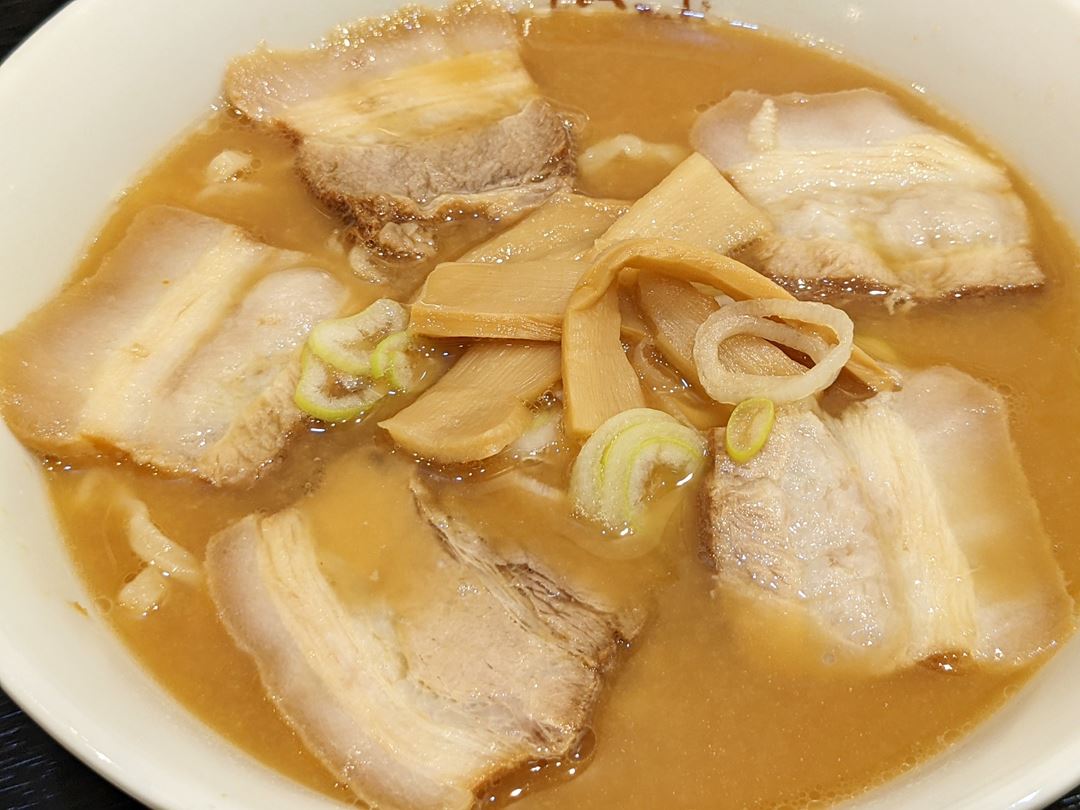 Green Chili and Shredded Green Onion Ramen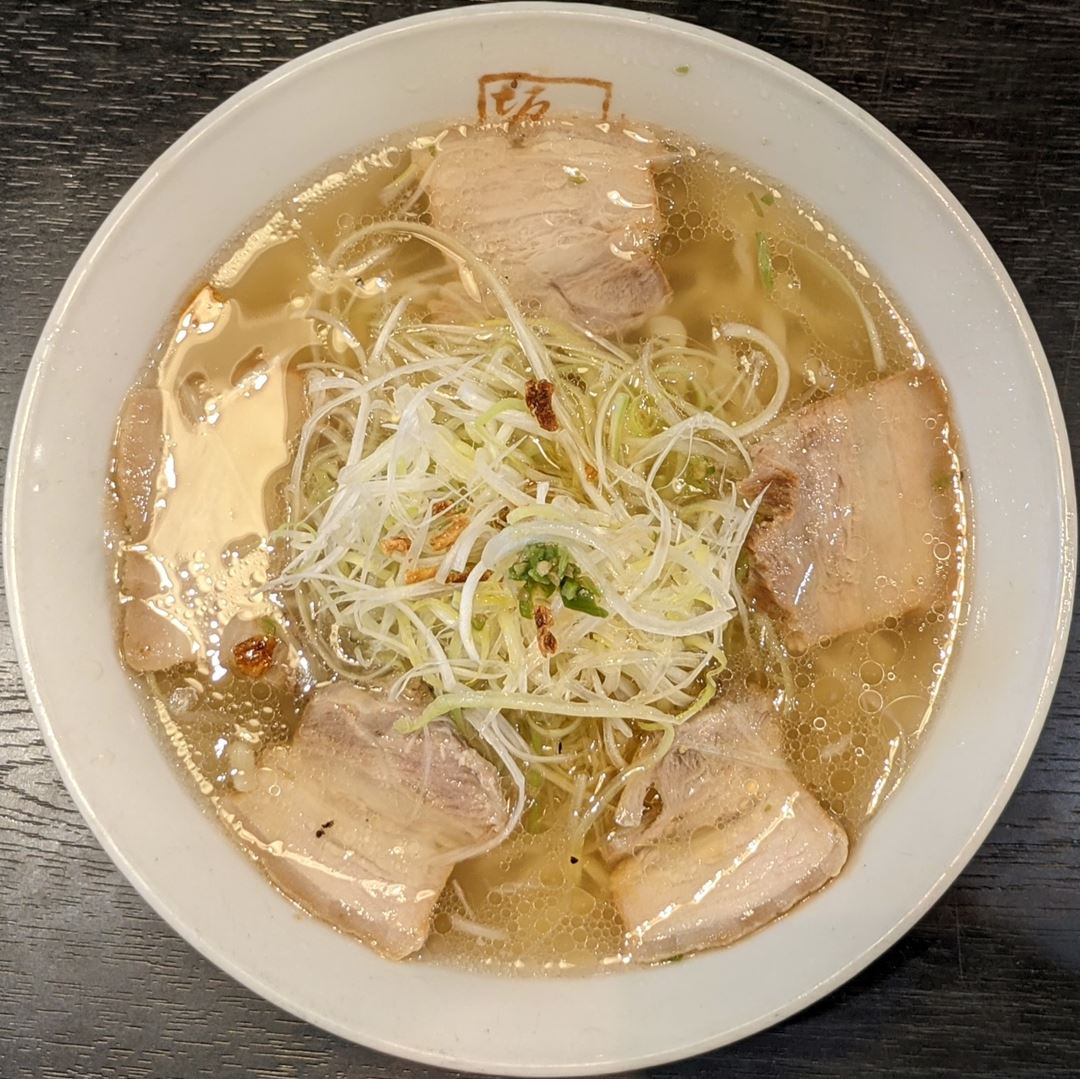 Salt Ramen topped with Green Chili, Shredded Green Onion 890 yen
青唐ねぎ塩ラーメン Aotou Negi Shio Ramen
Flavors: Minced Green Chili, Shredded Green Onion, Grated Garlic, Fried Onion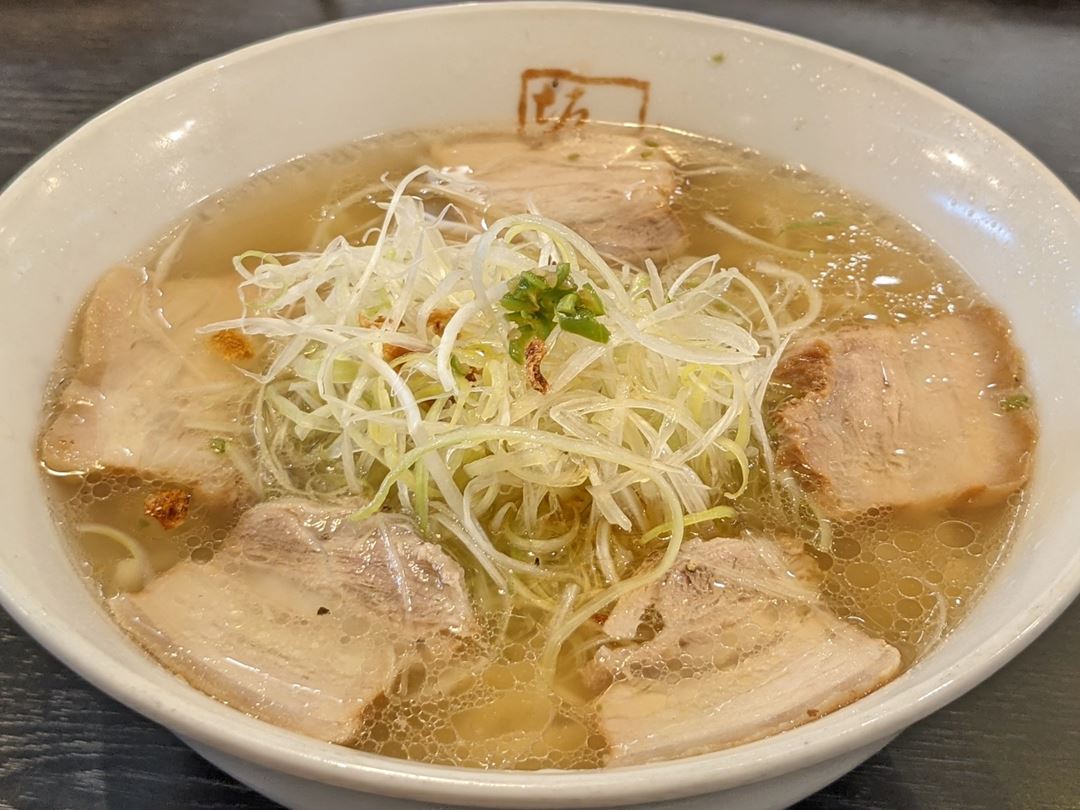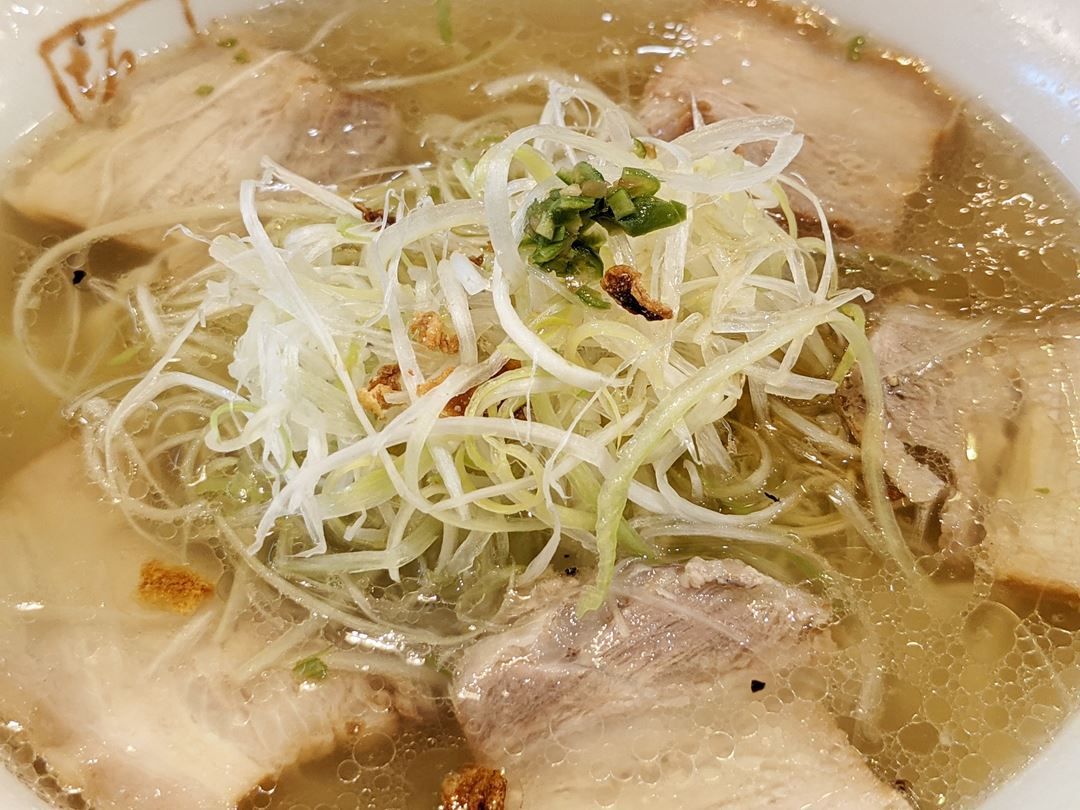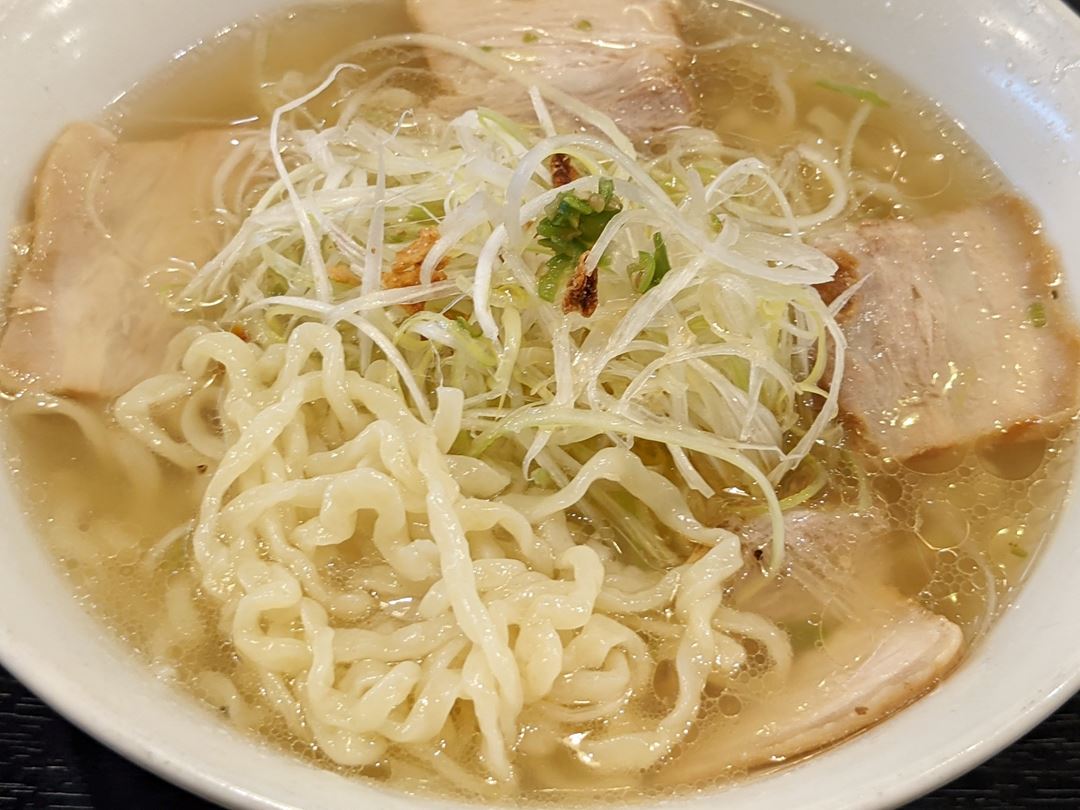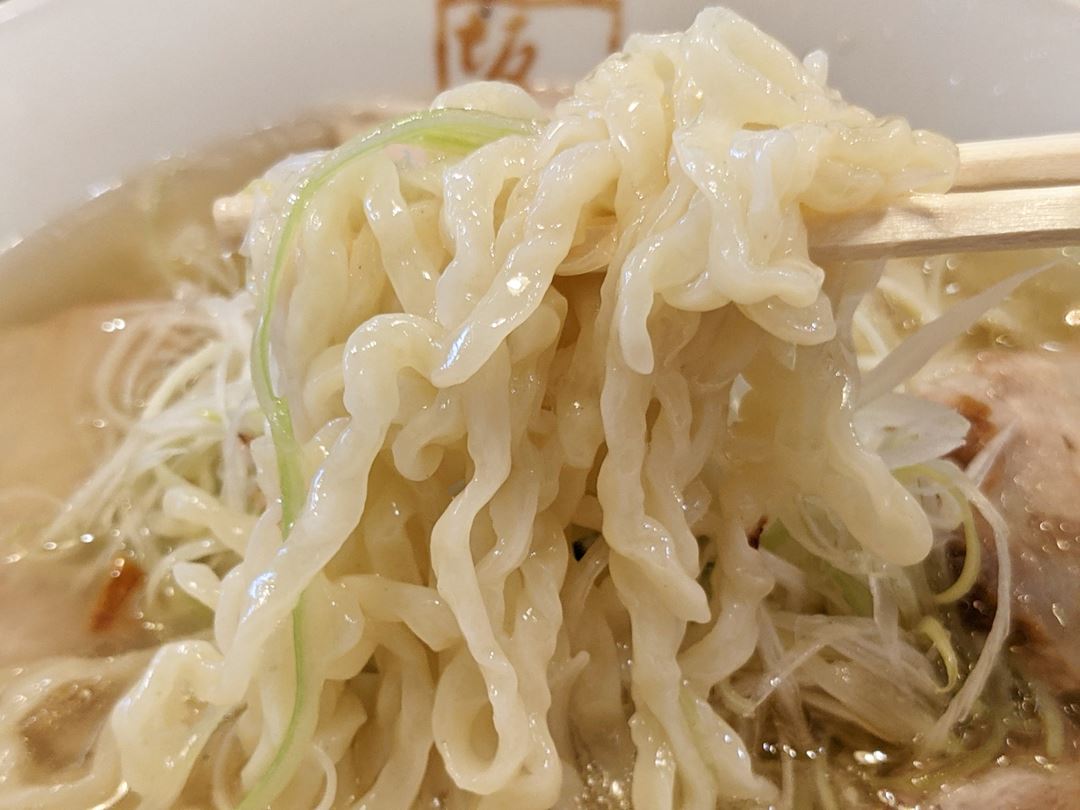 Curly thick noodles
Kitakata Cold Ramen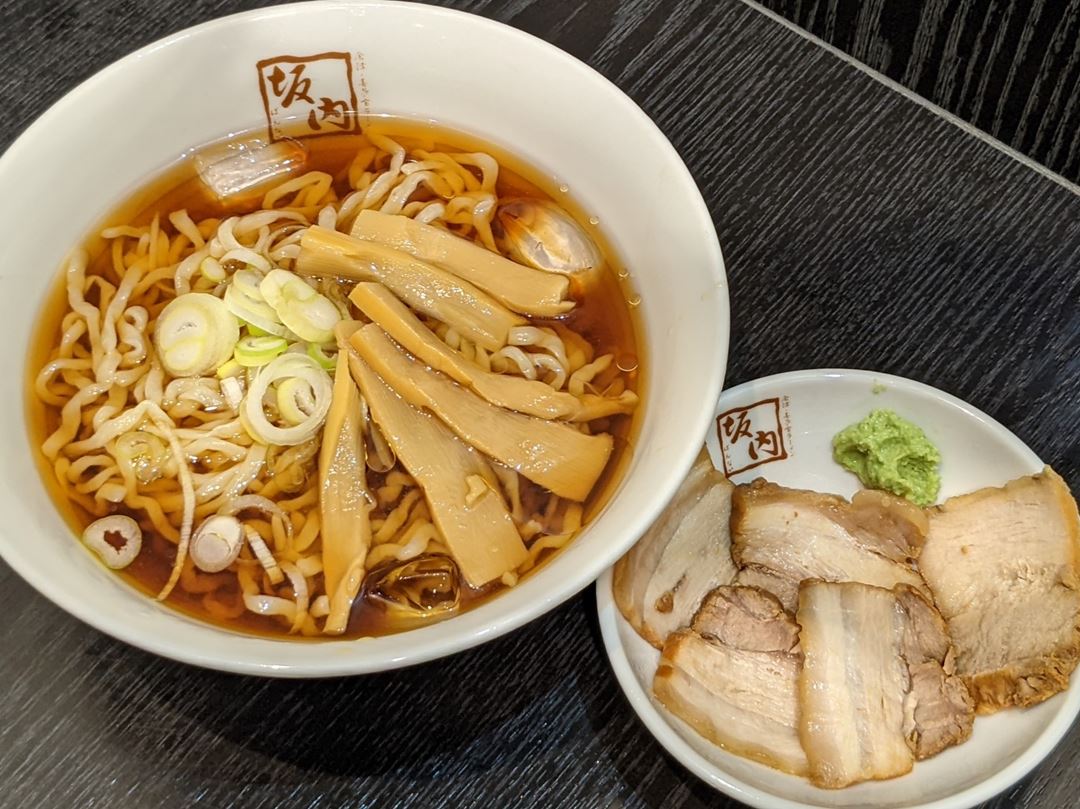 Kitakata Cold Ramen 820 yen
和風冷やしラーメン
It is used chilled ramen broth.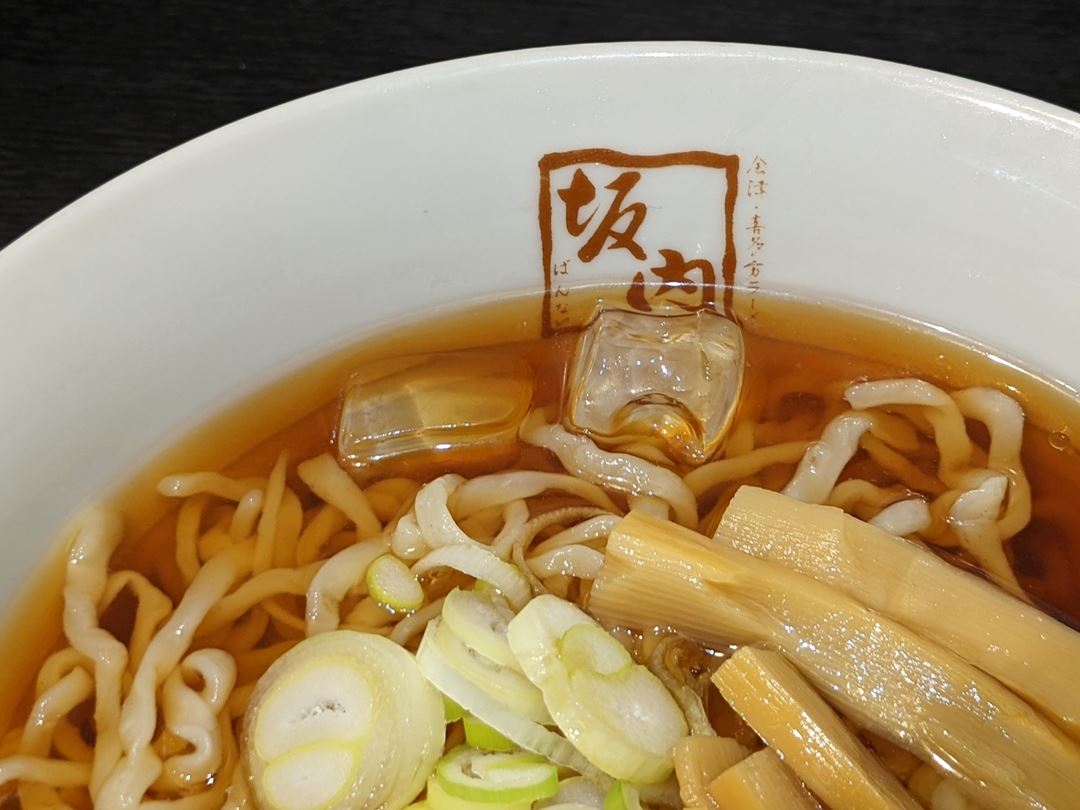 Some ice cubes are in it.
Gyoza Dumplings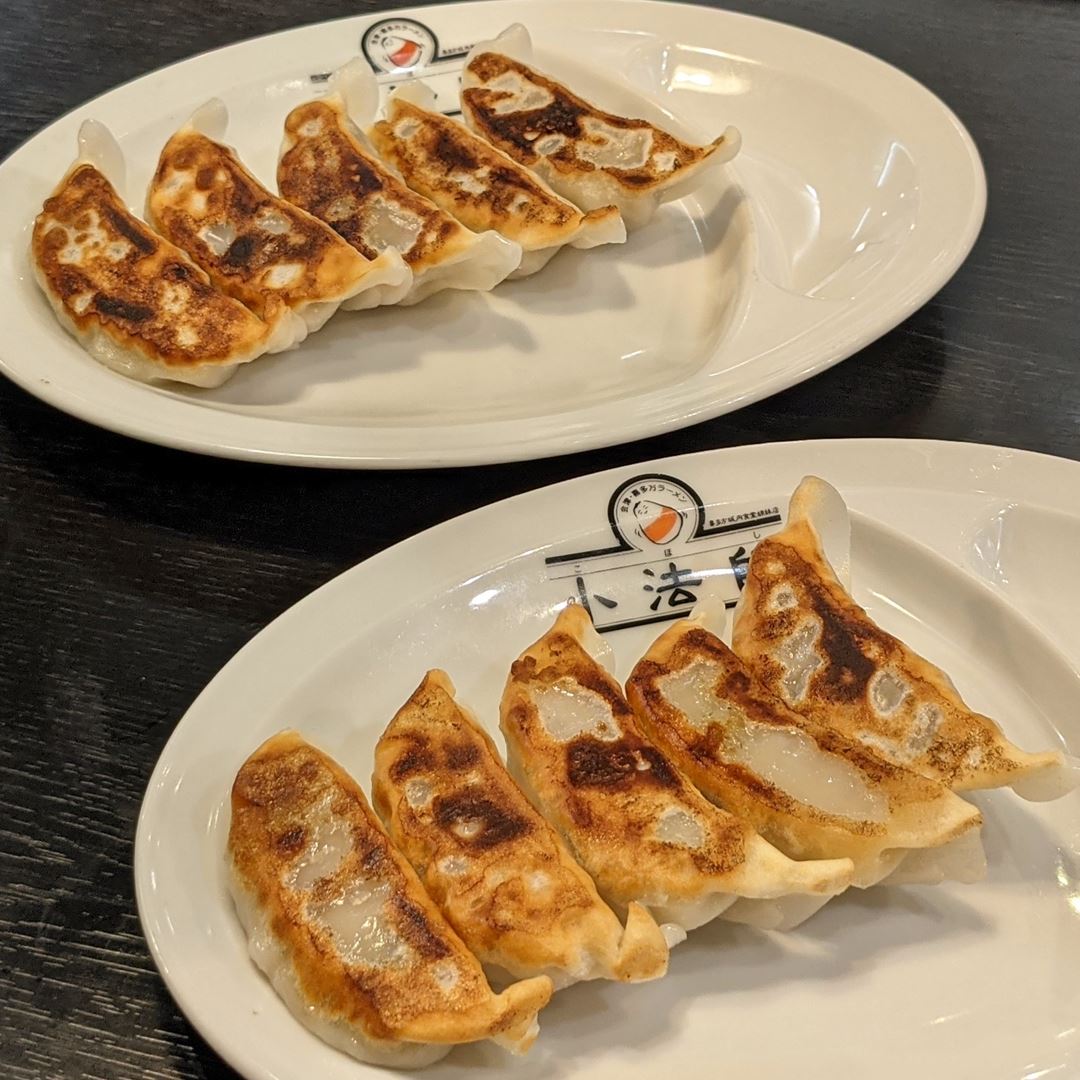 Gyoza Dumplings 5p 360 yen
餃子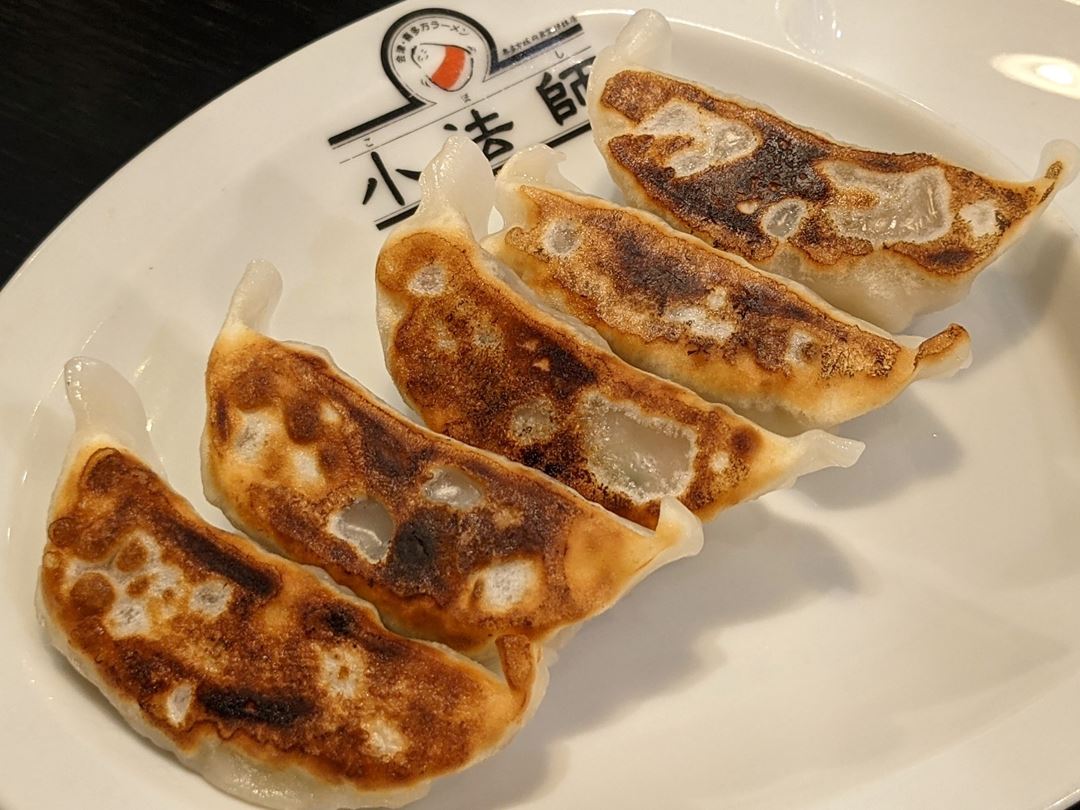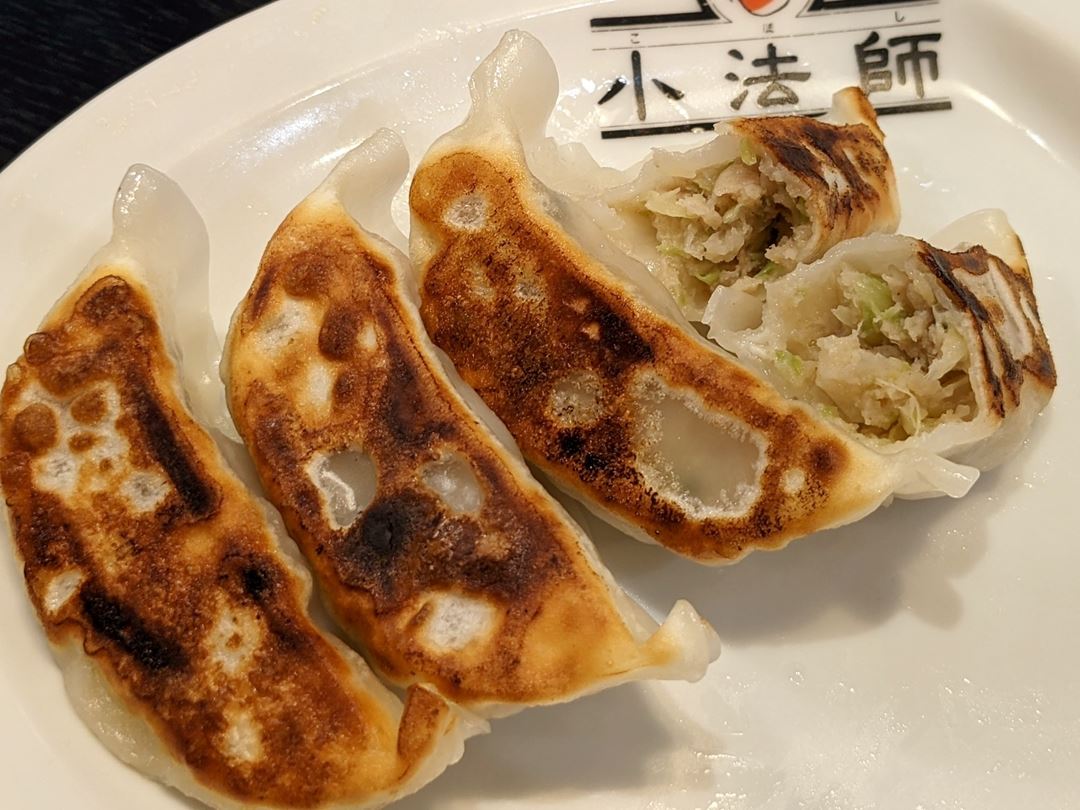 Condiments on the table
Black Pepper, Vinegar, Red Chili Pepper, Sauce for Gyoza Dumplings, Chili Oil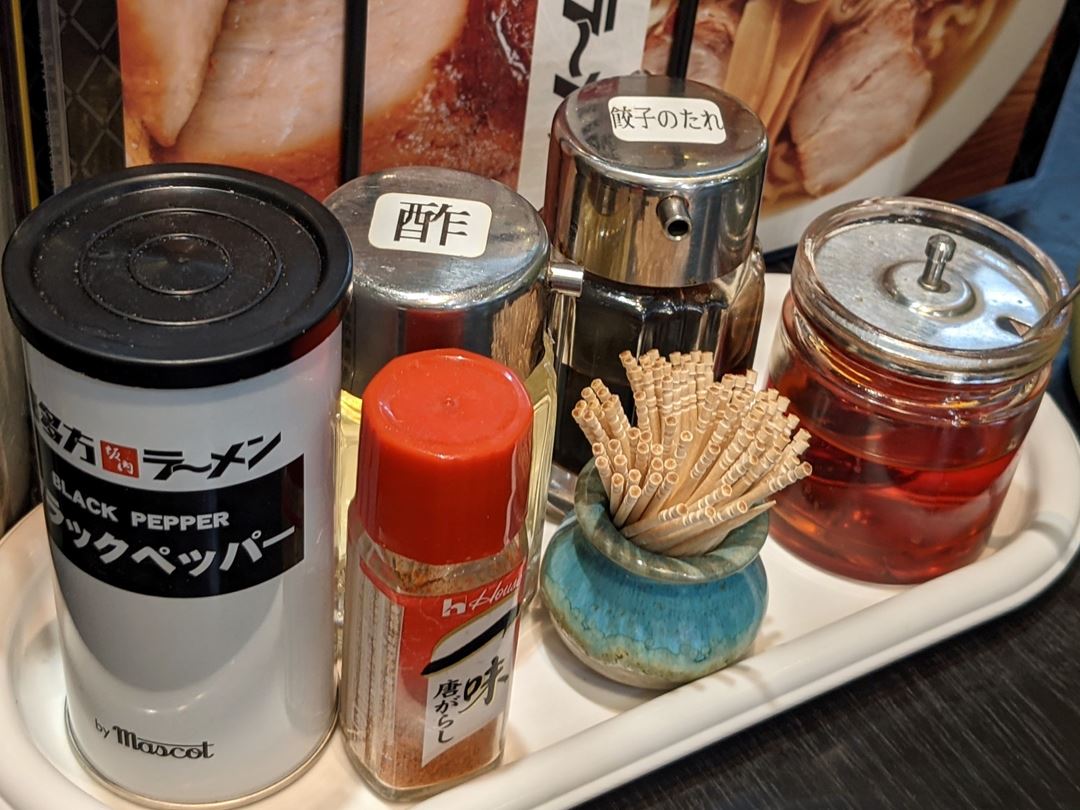 Cold tea is for free and self-service.
Get half-size rice for free until 3:00 pm on weekdays
Topping - Seasoned Boiled Egg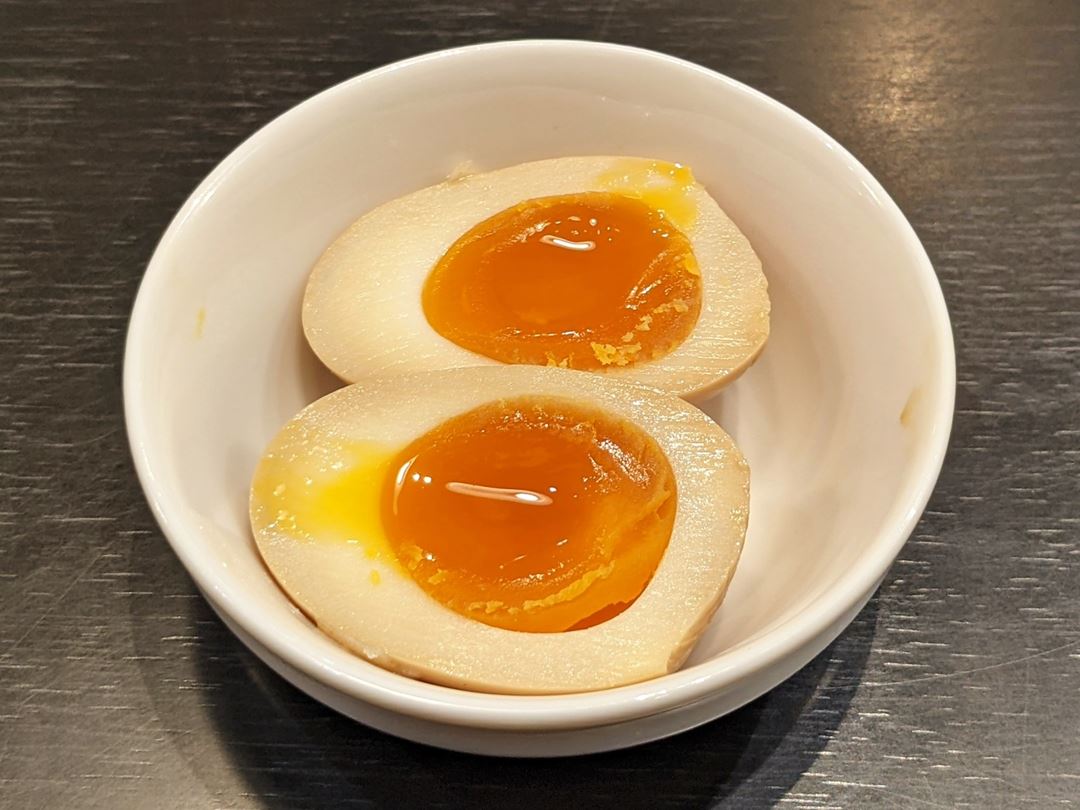 Topping - Seasoned Soft Boiled Egg 120 yen
味付玉子 Ajitsuki-tamago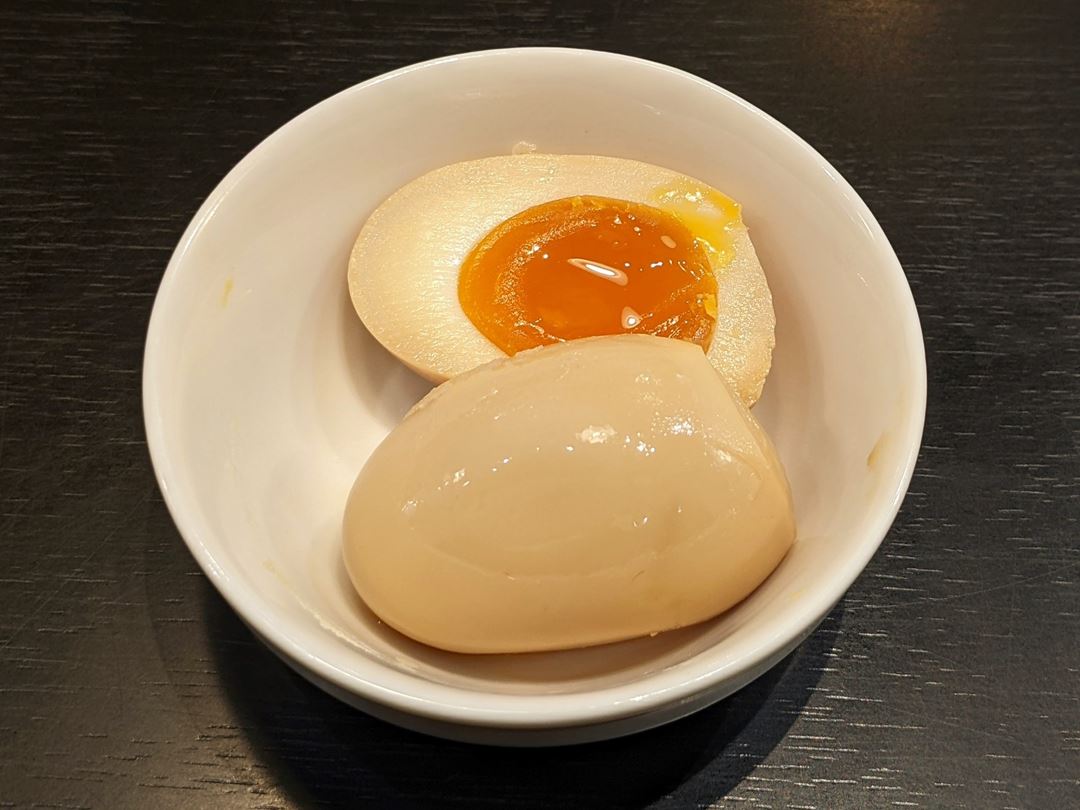 They offer the topping of a soft boiled egg, which tastes a little more salty than the usual soy sauce and Japanese dashi taste.
Topping - Green Chili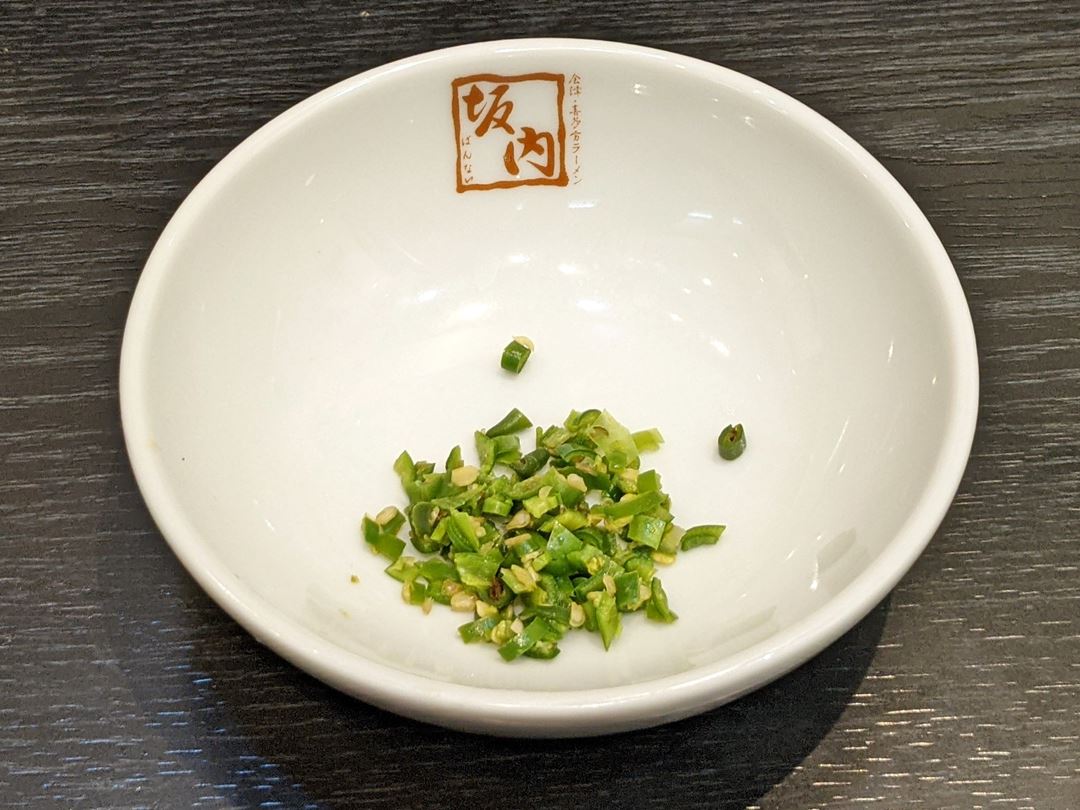 Topping - Green Chili 100 yen
青唐辛子 Aotogarashi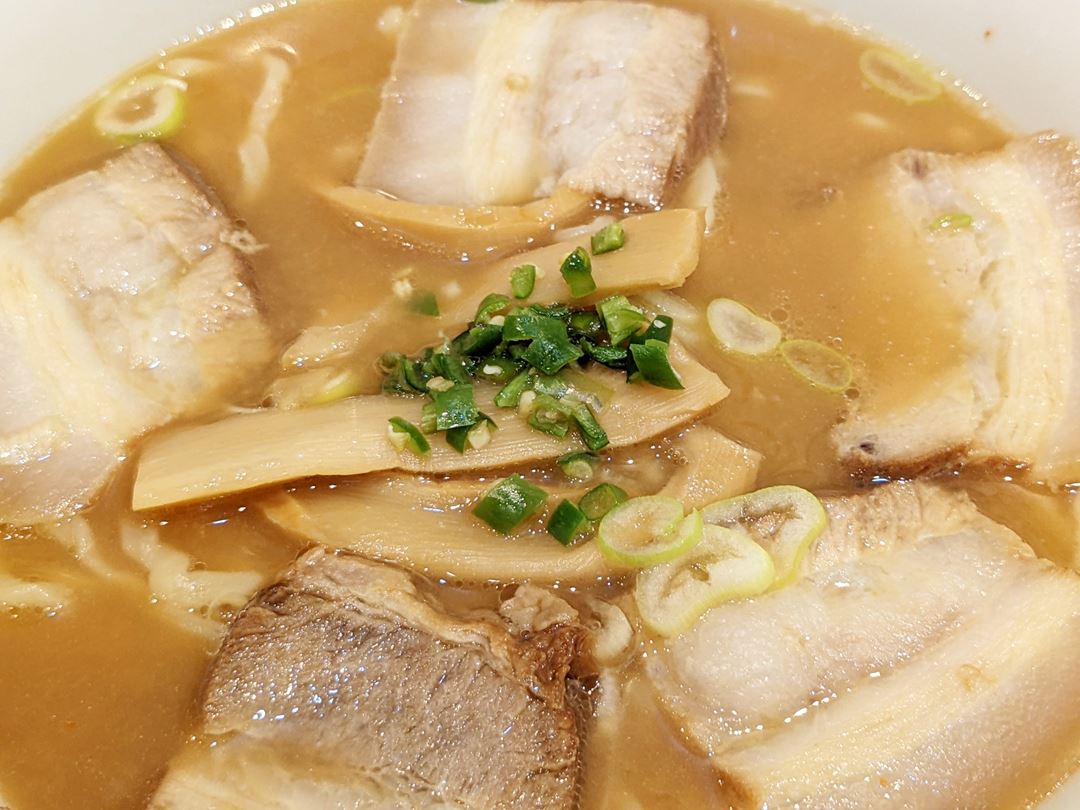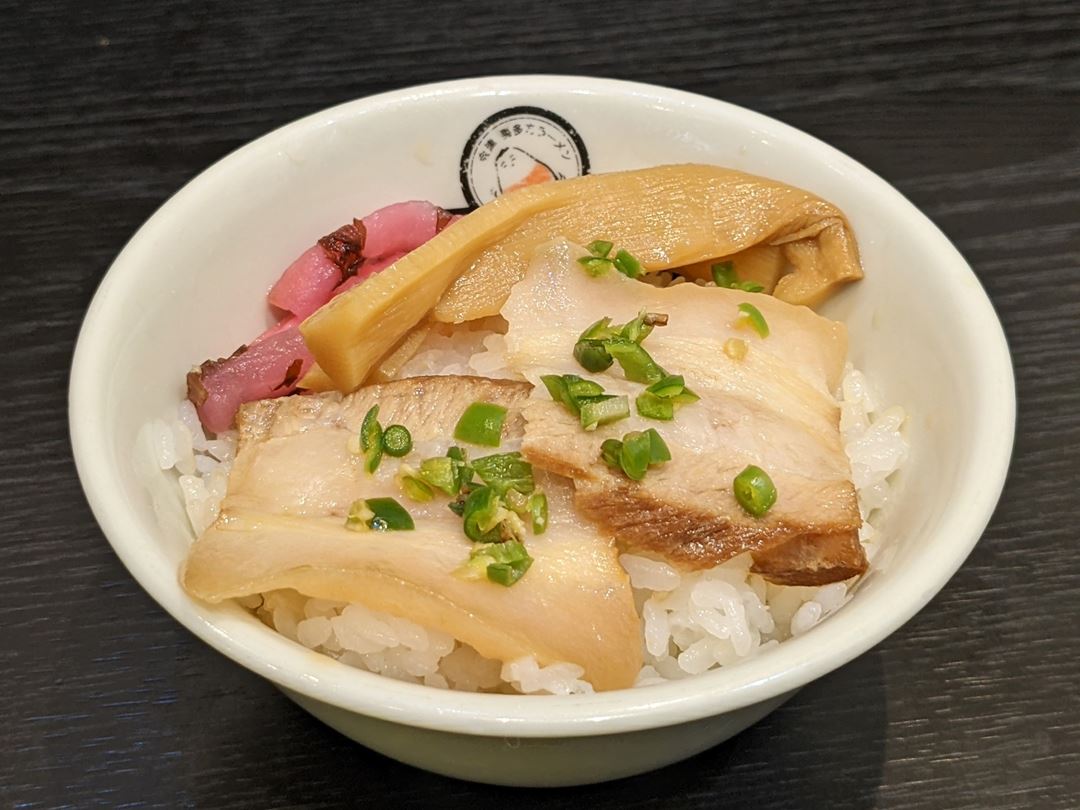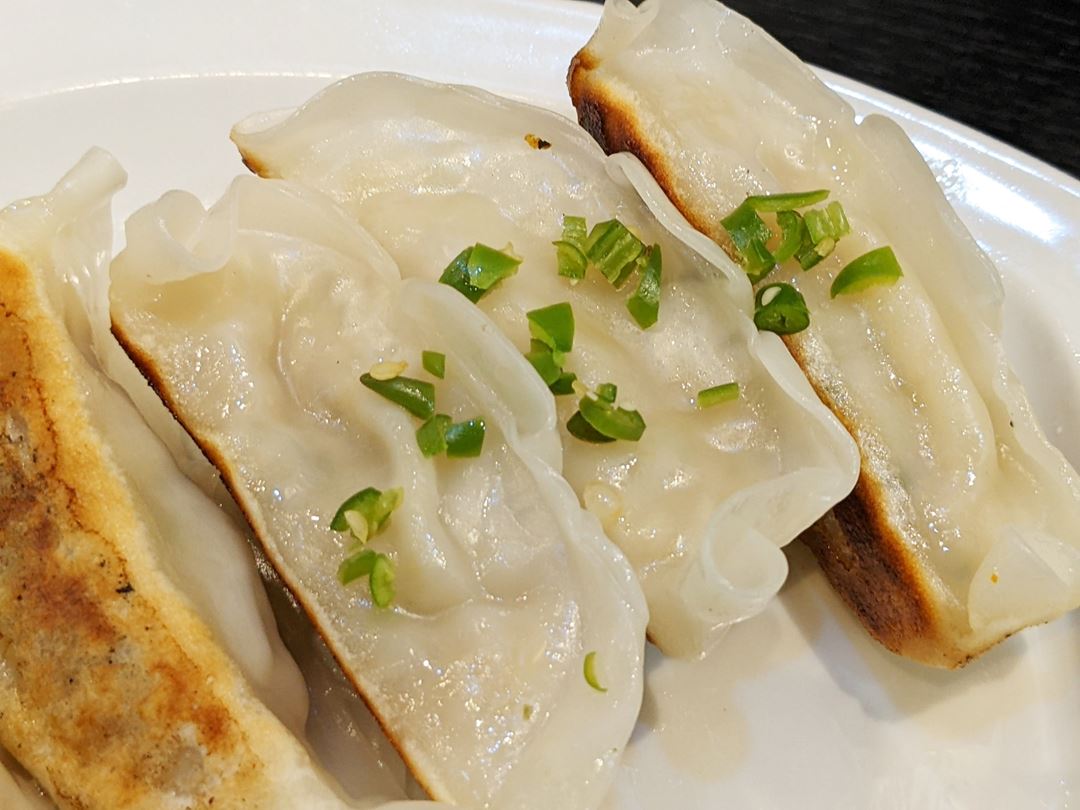 Information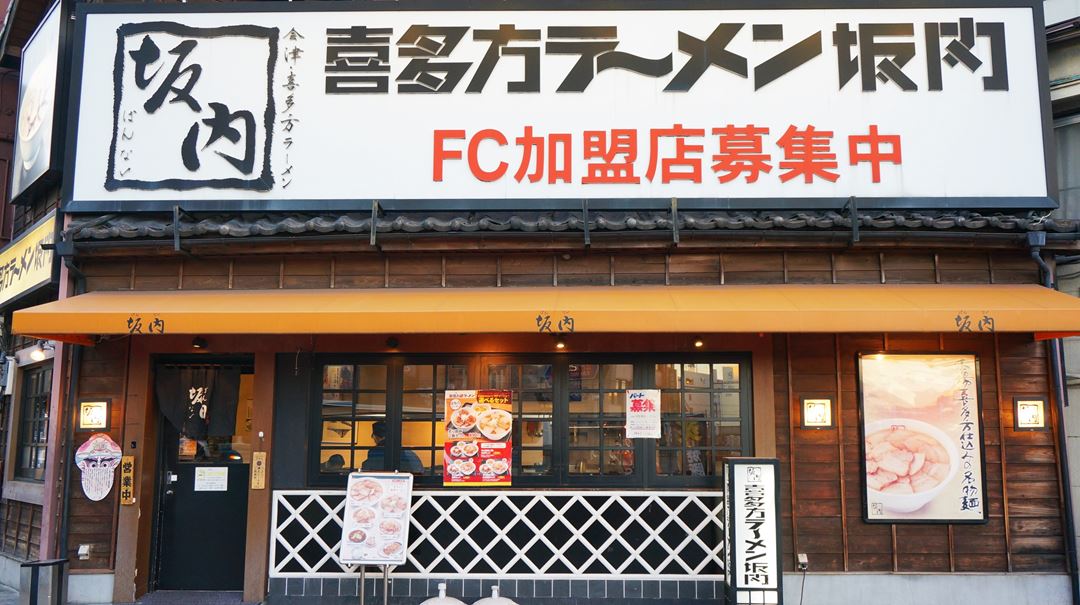 Shop Name
KITAKATA RAMEN BANNAI
喜多方ラーメン坂内

Website (in Japanese)
喜多方ラーメン坂内│本場喜多方ラーメンの老舗
福島県喜多方市の「坂内食堂」を本店に持つ、毎日食べられる美味しいラーメン「喜多方ラーメン坂内」の公式ウェブサイトです。
Tweets by cha_syu_
Picture menu includes English information at the shop, but the menu on the website doesn't have.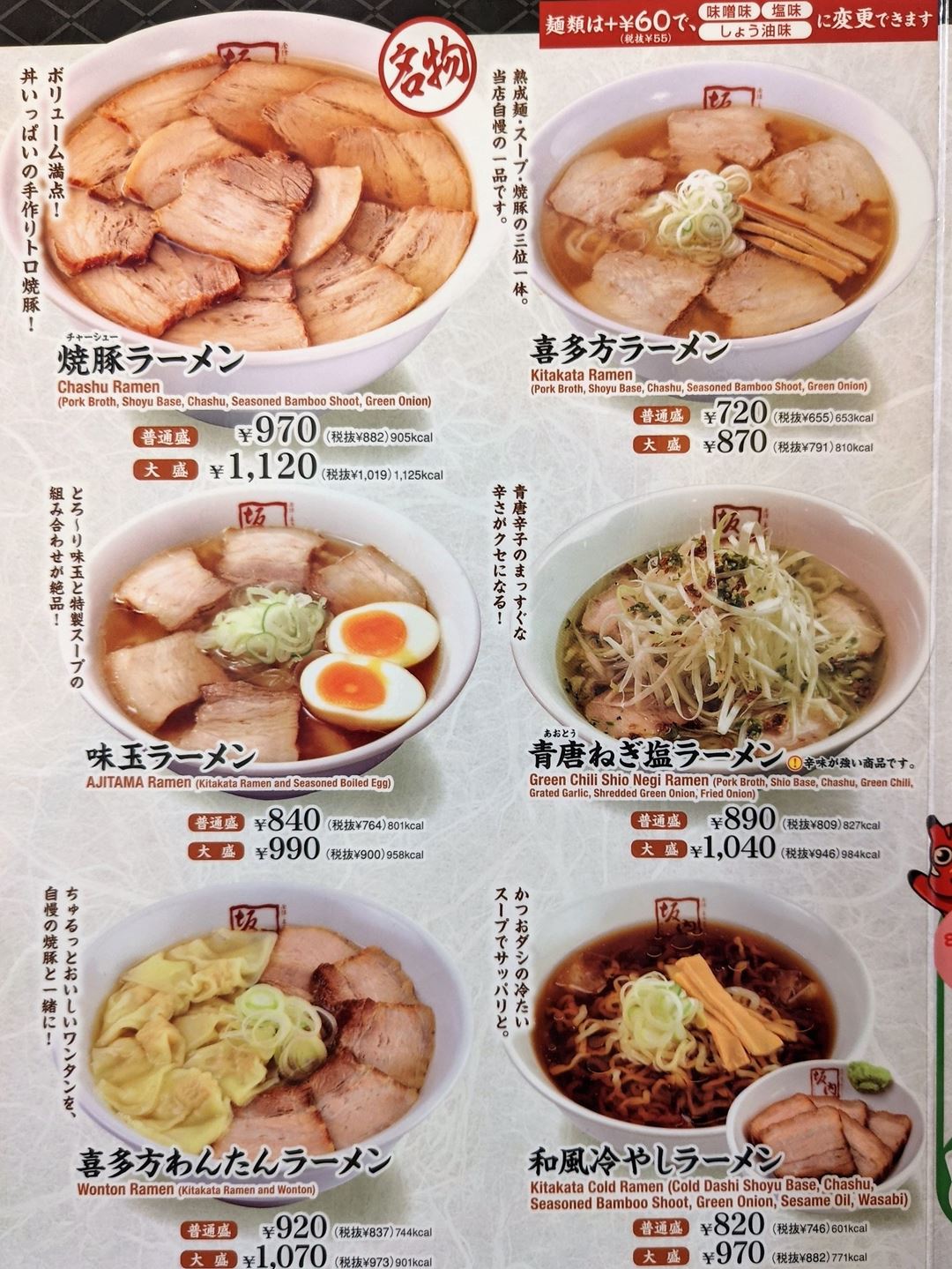 An extra large helping of noodles costs an additional 150 yen.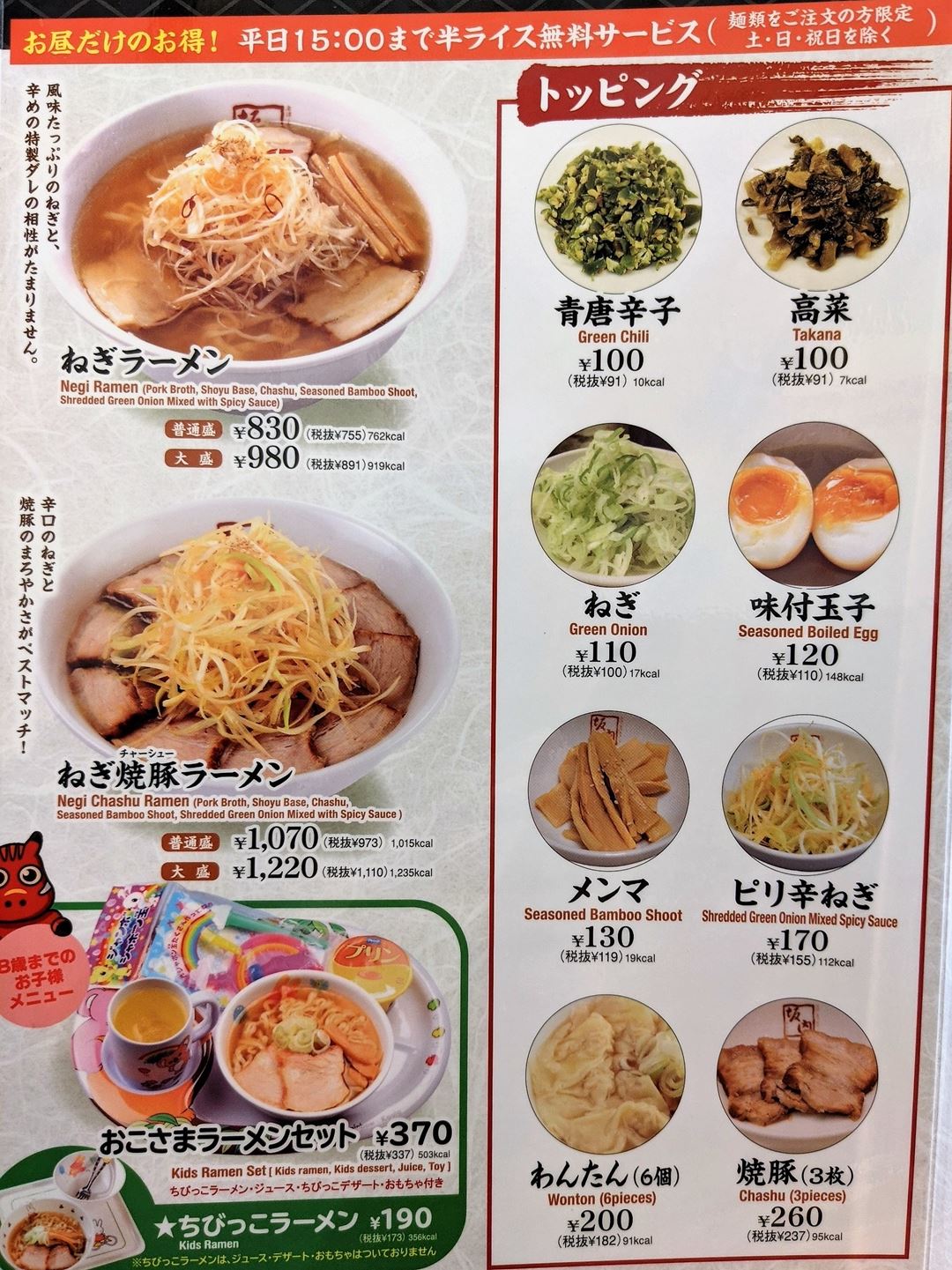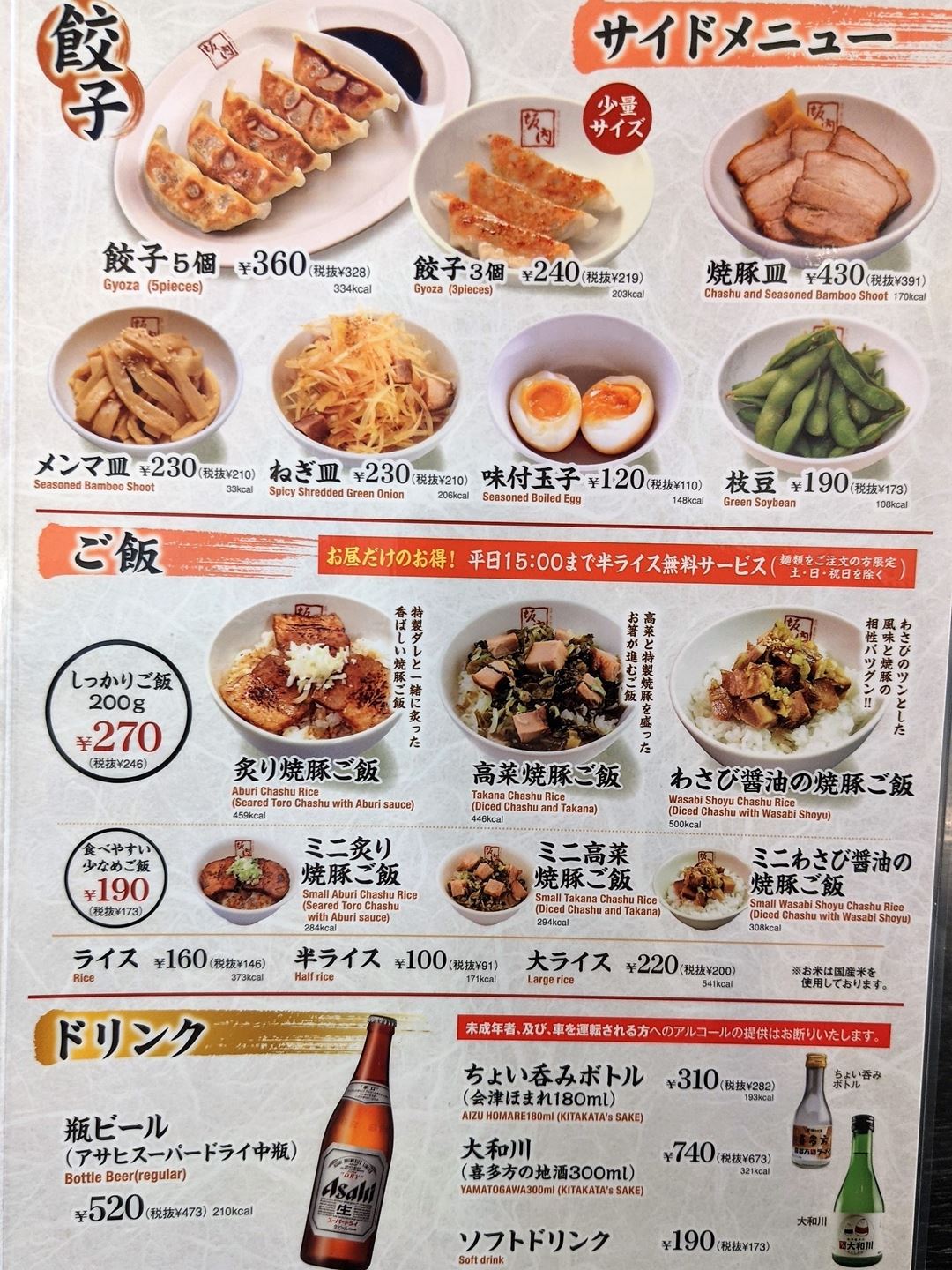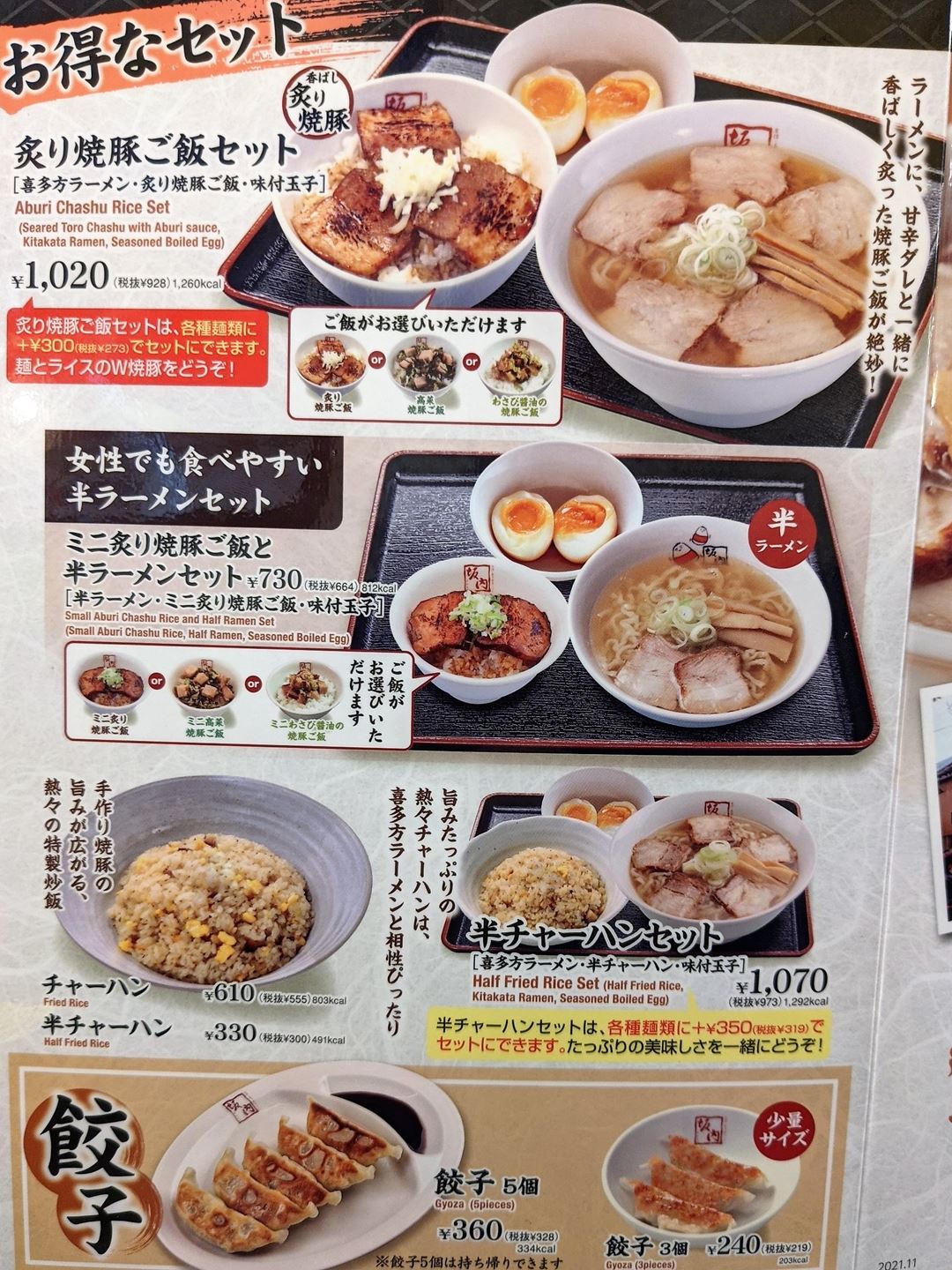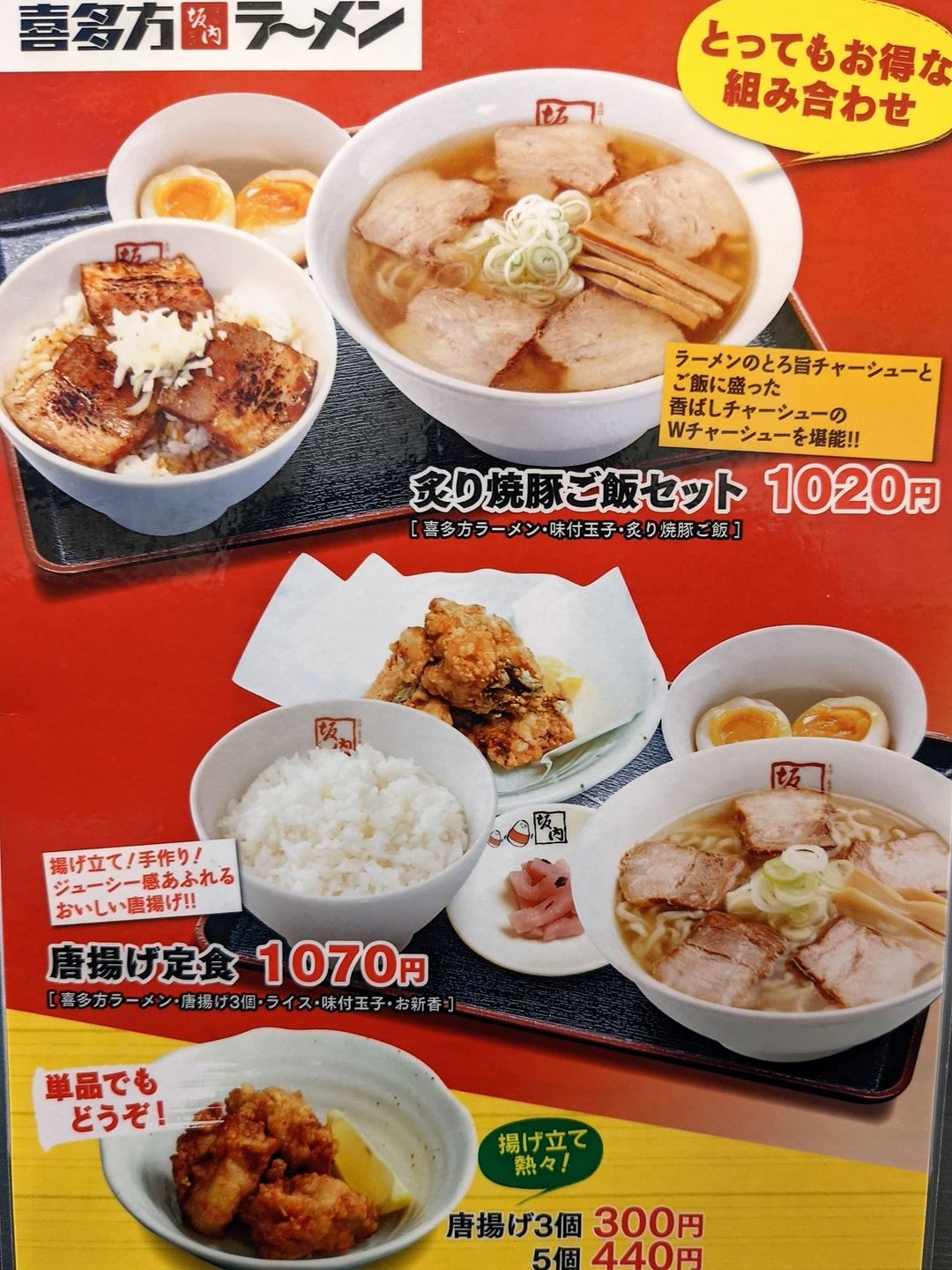 Most of their shops are located in and around 東京 Tokyo (the Kanto 関東 region). Some of them are in 岩手 Iwate, 長野 Nagano, 静岡 Shizuoka, 三重 Mie, 大阪 Osaka, 奈良 Nara, 高知 Kochi.
Takeout Menu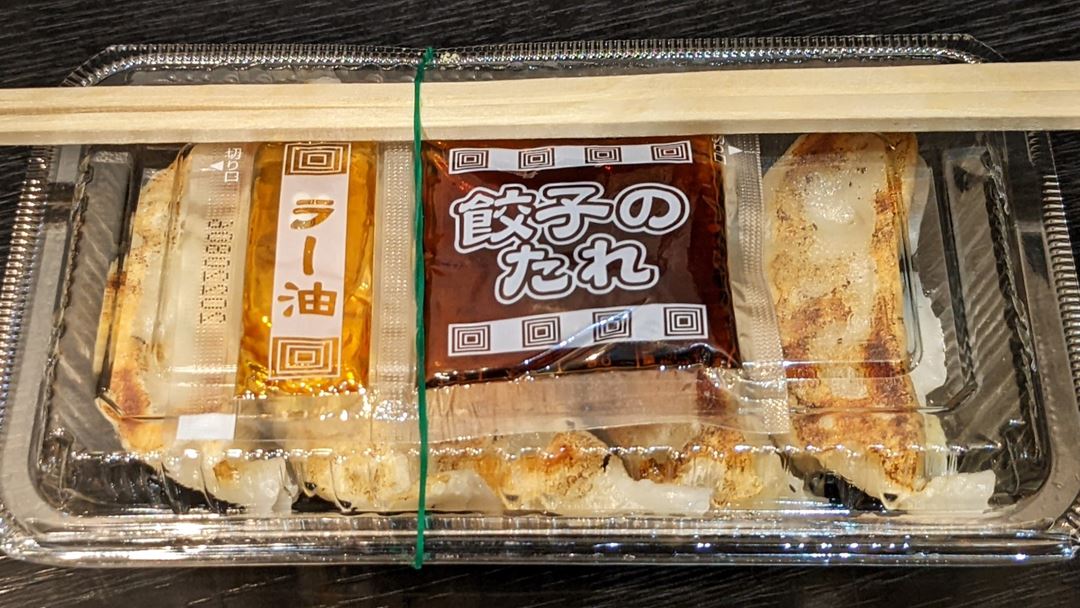 Omiyage Gyoza Dumplings 5p 360 yen
It includes sauce, chili oil, chopsticks, and plastic bag.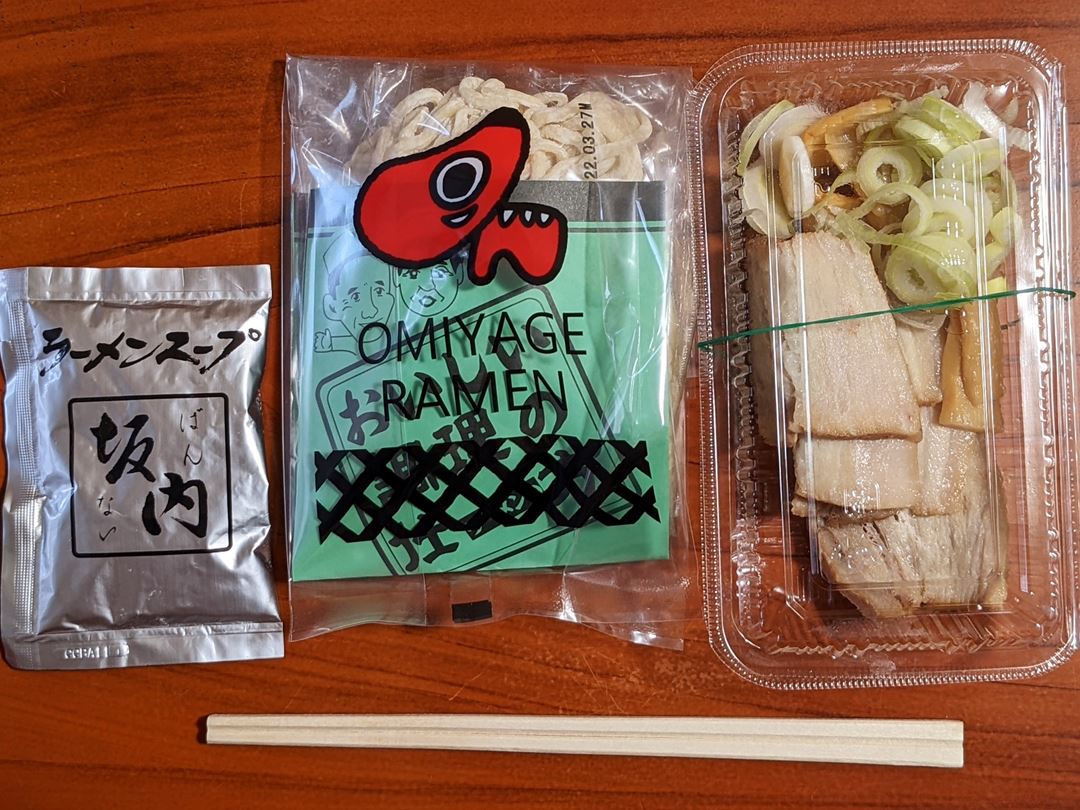 OMIYAGE RAMEN (Takeout Ramen)
650 yen / 1 portion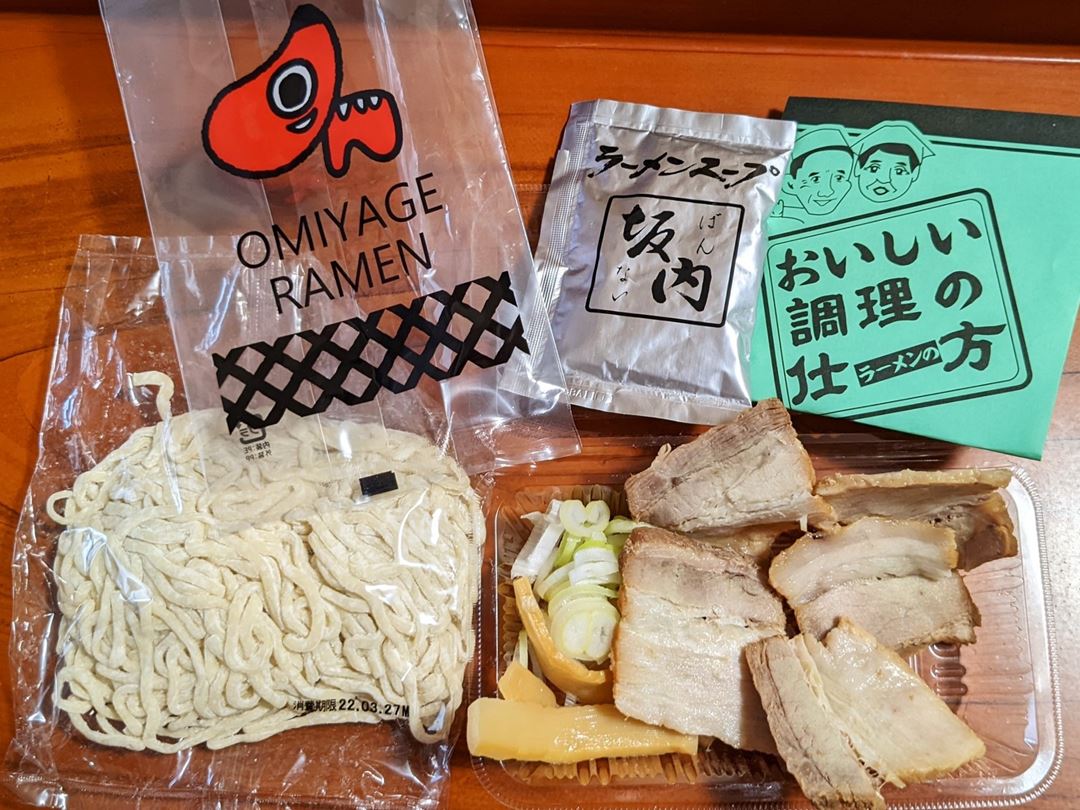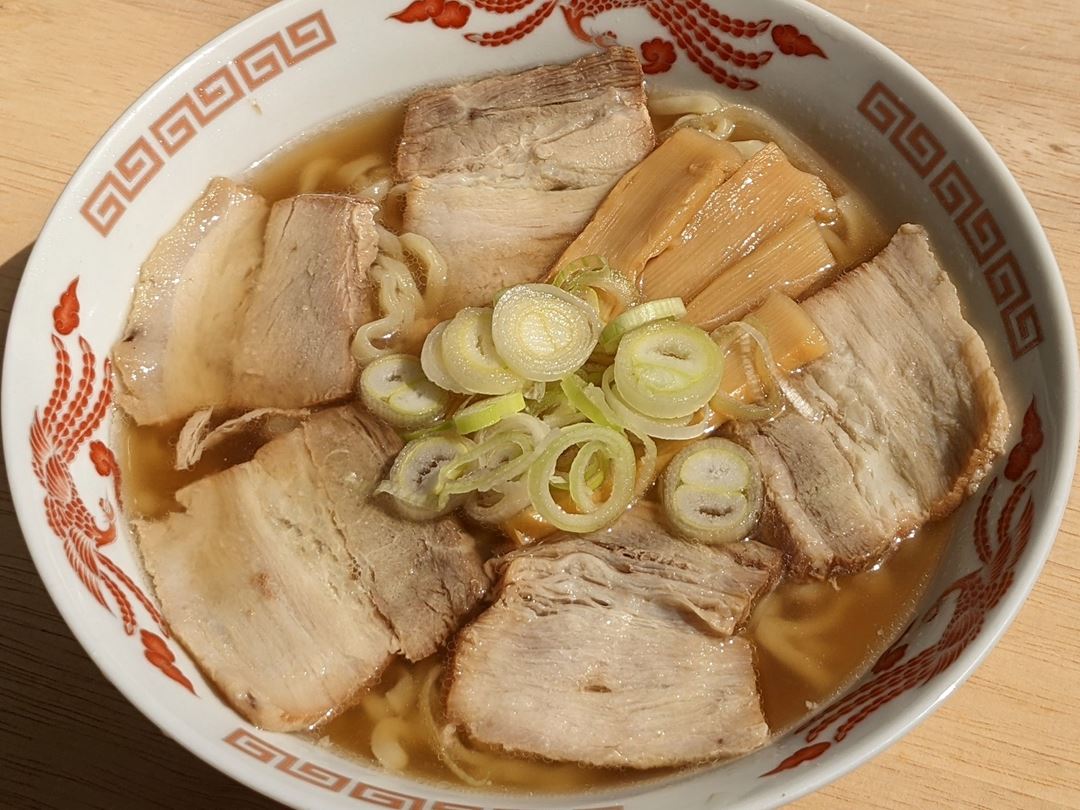 I cooked the takeout ramen at home. This takeout ramen is perfectly the same as shop's ramen.
How to cook the takeout ramen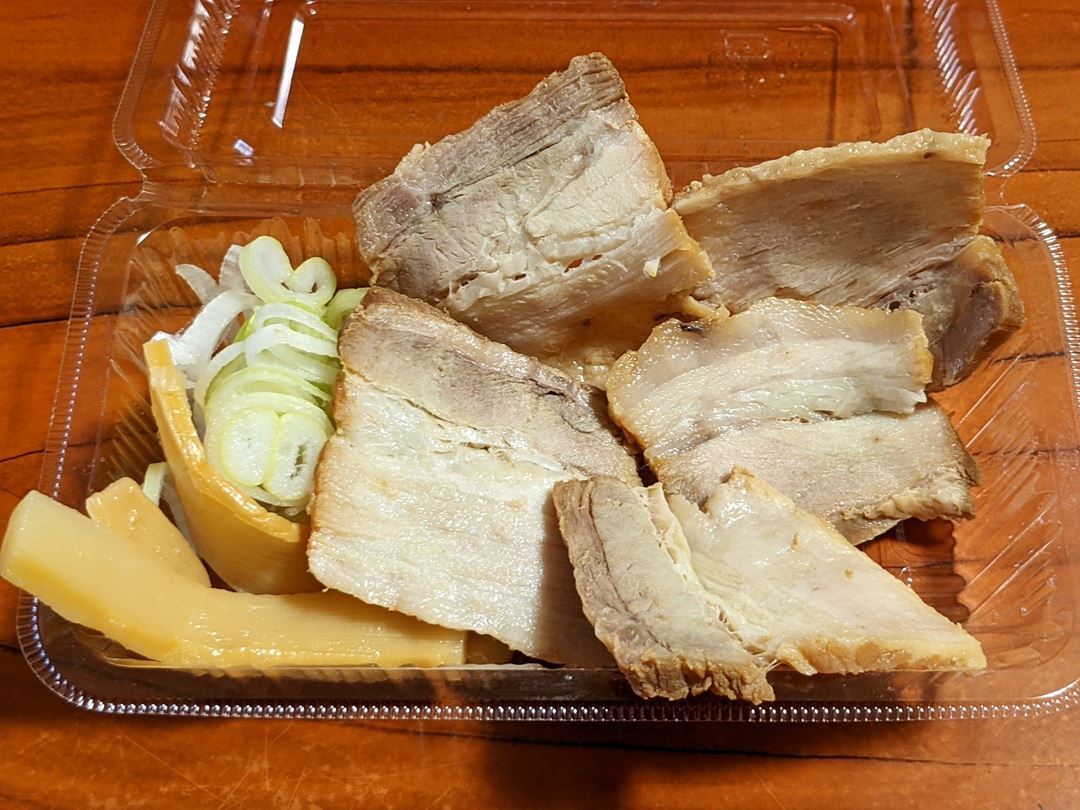 Discontinued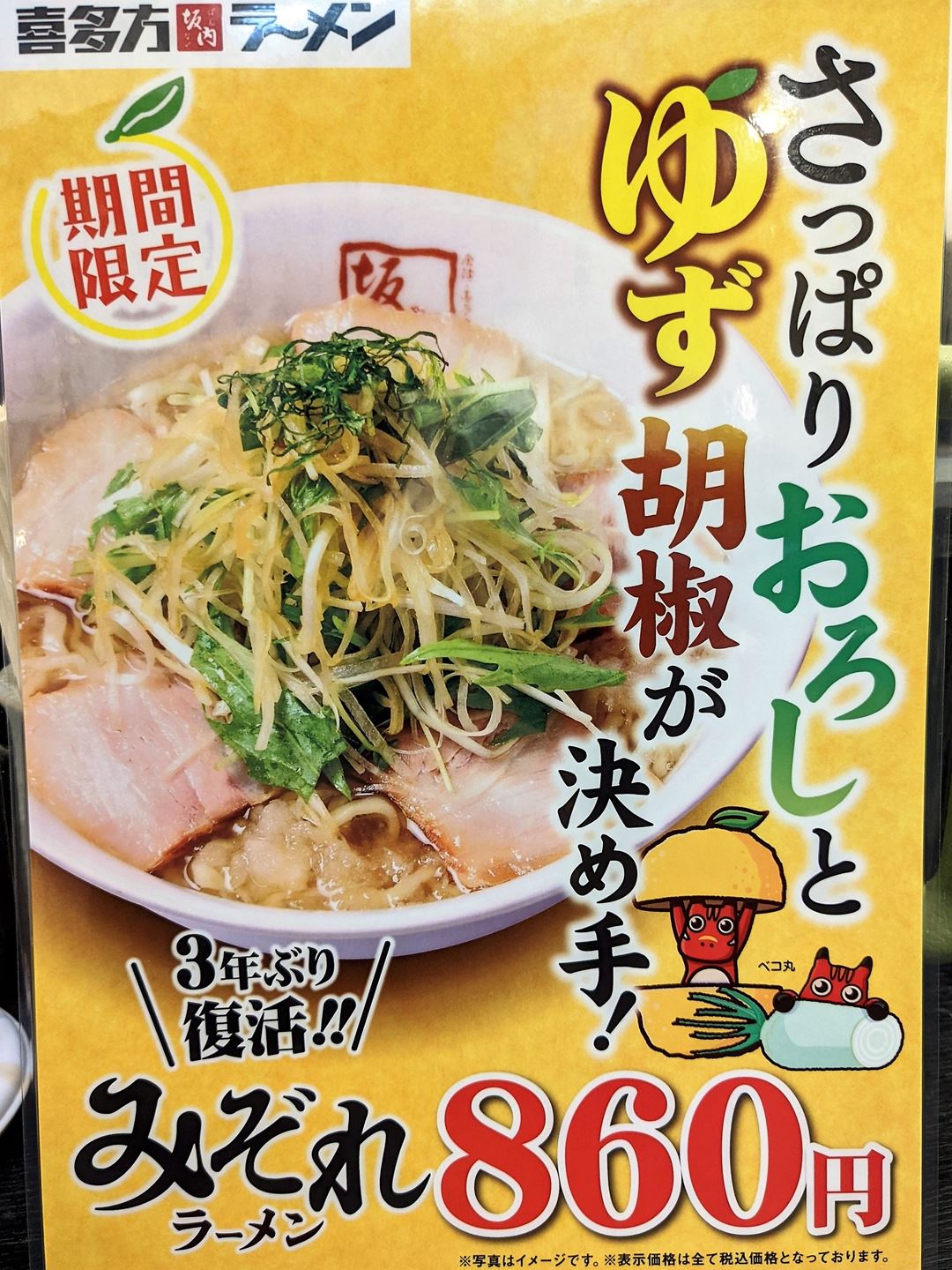 MIZORE Ramen 860 yen
みぞれラーメン
This ramen has grated Daikon radish and a condiment paste made from Yuzu paste and peppers.
They sometimes offer seasonal items.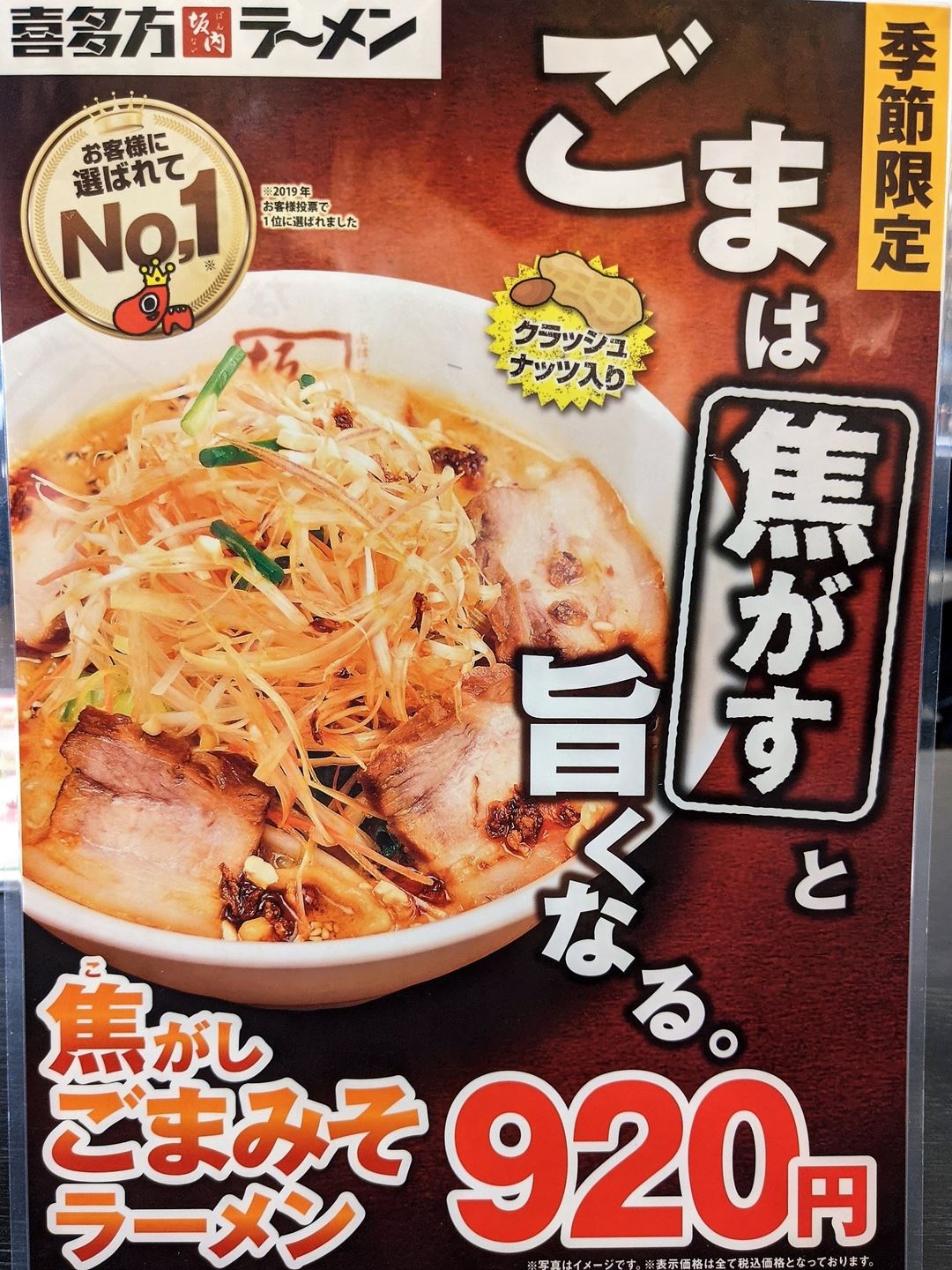 Seared Sesame Miso Ramen
焦がしごまみそラーメン