When you're in Tokyo, check out this restaurant that specializes in mackerel dishes, such as sashimi, sushi, grilled mackerel and many more.
They are located in Tokyo but offer many kinds of local food and sake from Aomori 青森 Prefecture, Japan.
Photos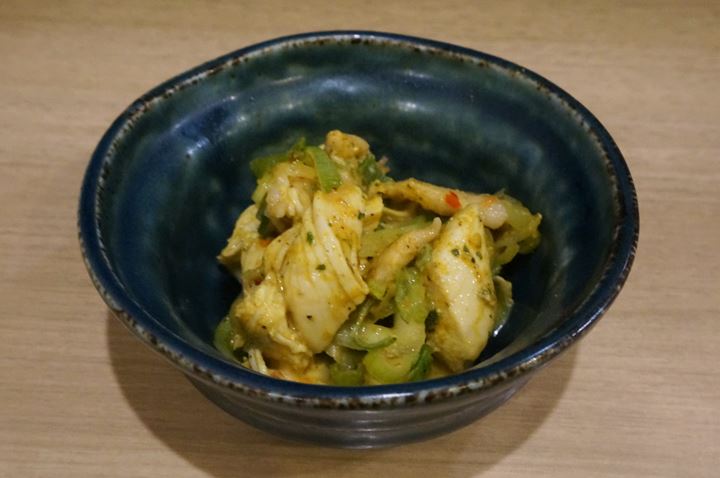 Order an apptizer

Cover charge is 200 yen per person, including a mini-appetizer which you can choose from 3 kinds of their today's special.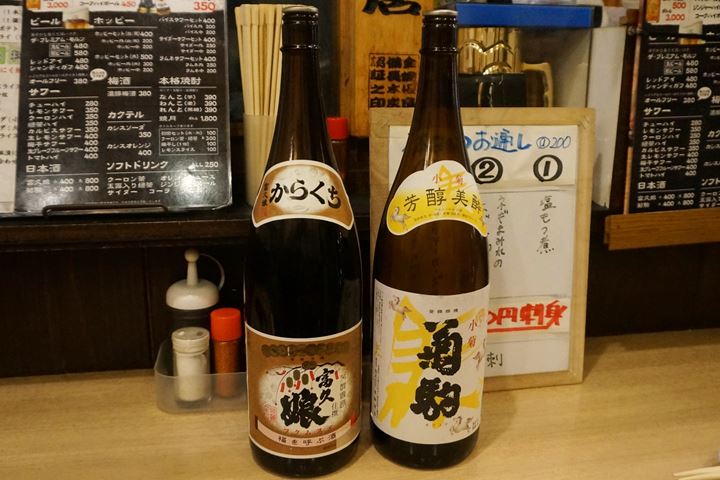 Order a drink, for now.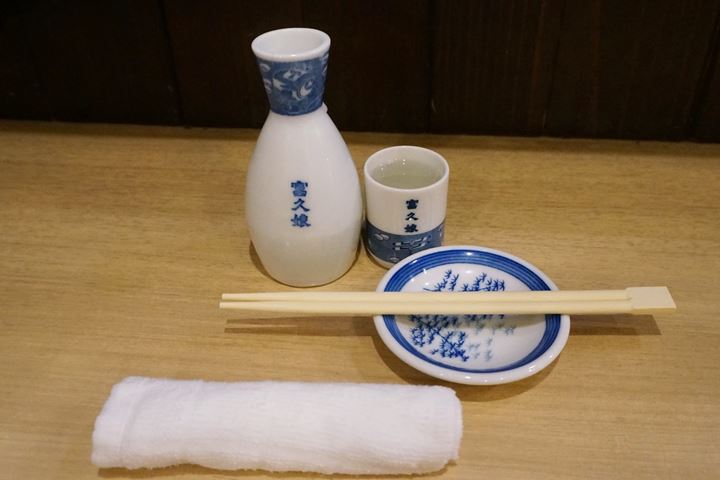 Sake 富久娘 Fukumusume
Small Decanter 400 yen
Large 800 yen
After the appetizer and drink come, you can order food.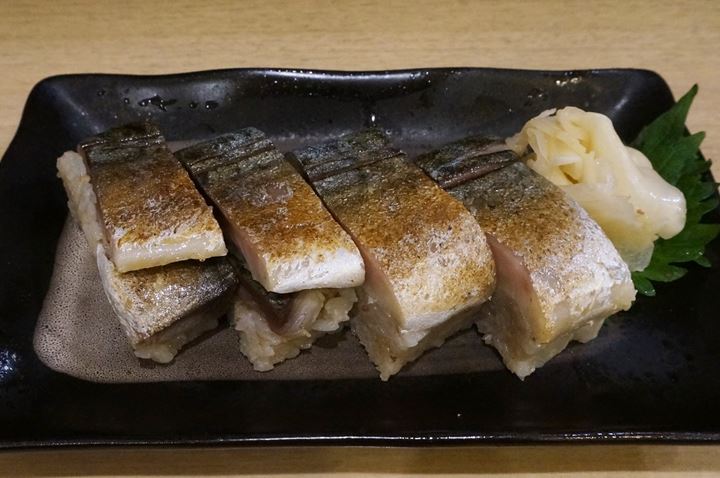 Mackerel Pressed Sushi
鯖棒寿司 Saba-bou-sushi
Half Size 680 yen (as pictured)
Whole Size 1280 yen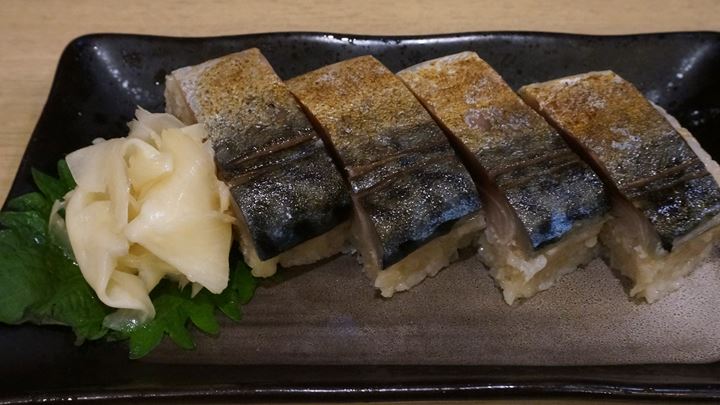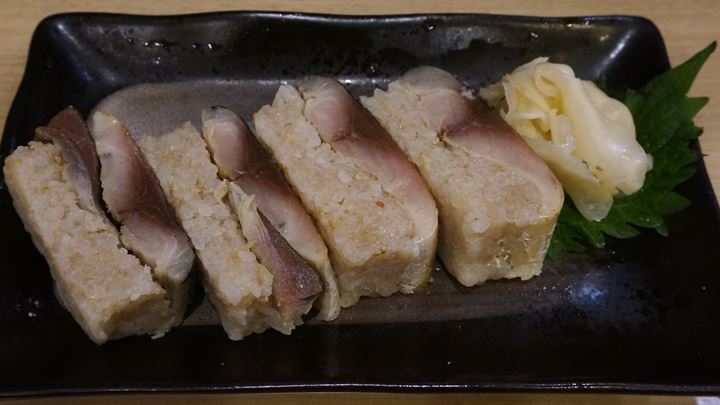 What a thick mackerel!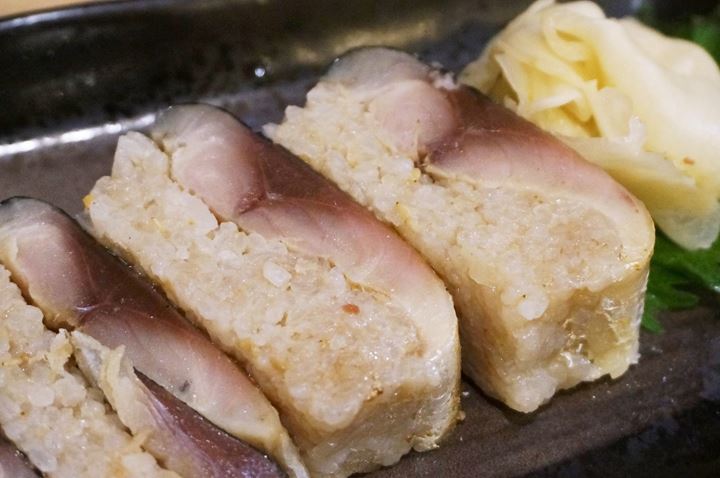 Delicious!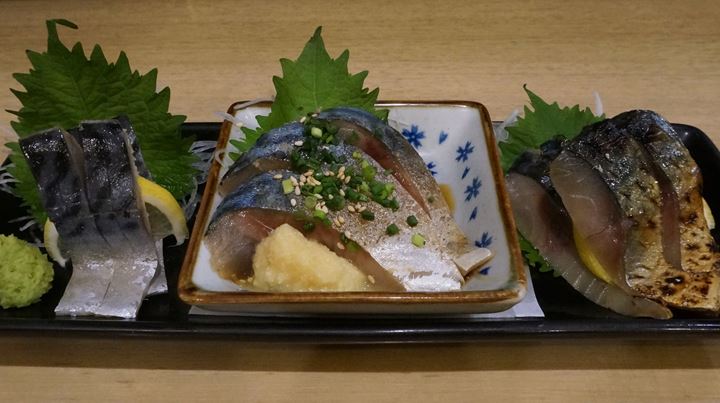 3 Kinds of Mackerel Sashimi Platter
鯖三種盛り合わせ Saba-sanshu-moriawase
1180 yen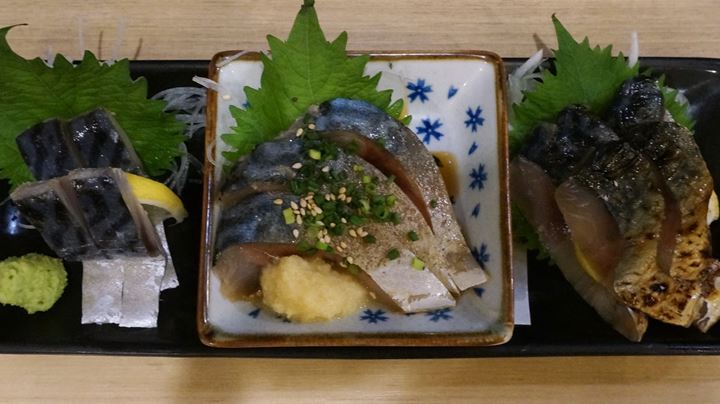 Vinegared mackerel・Marinated mackerel・Seared mackerel
しめ Shime・漬け Zuke・炙り Aburi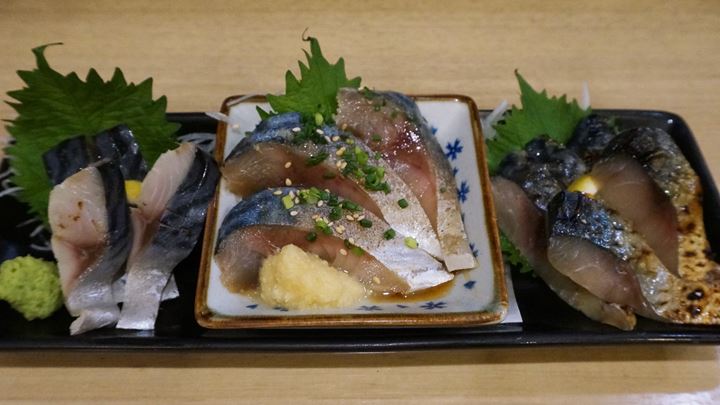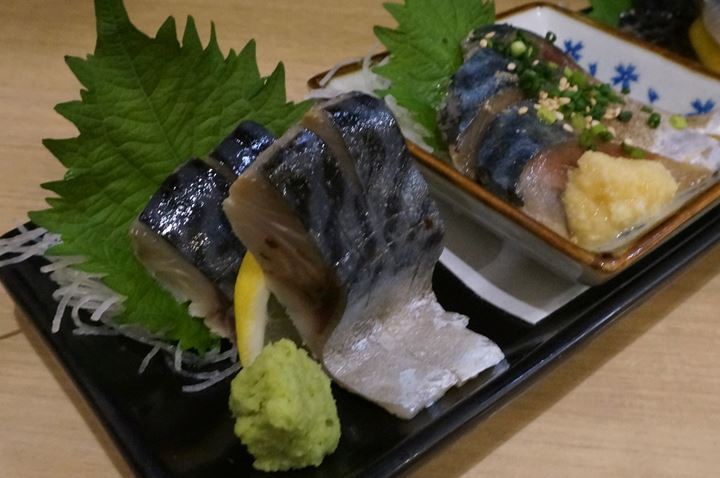 Vinegared mackerel
しめ Shime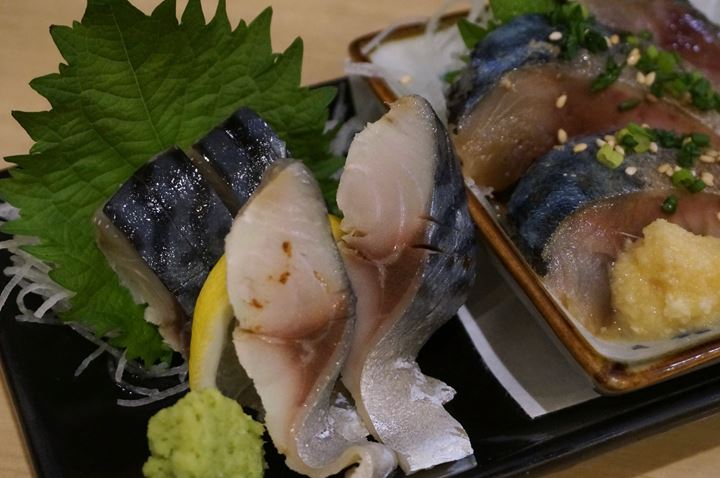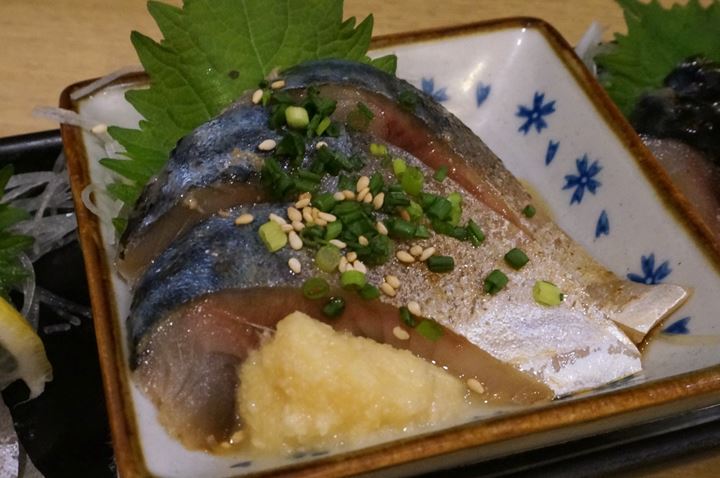 Marinated mackerel
漬け Zuke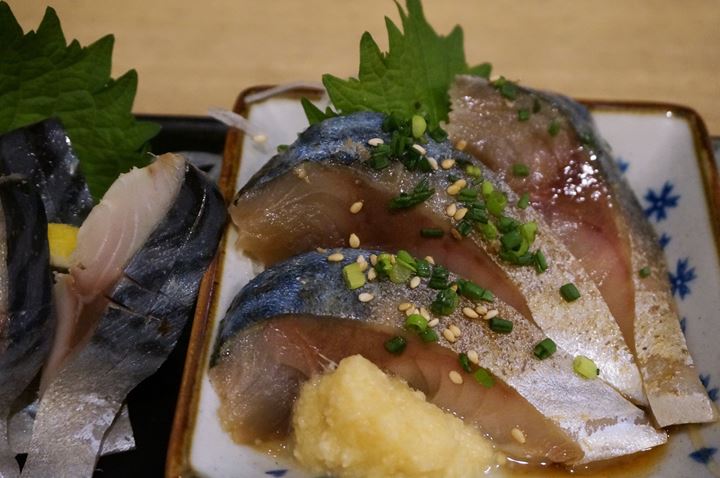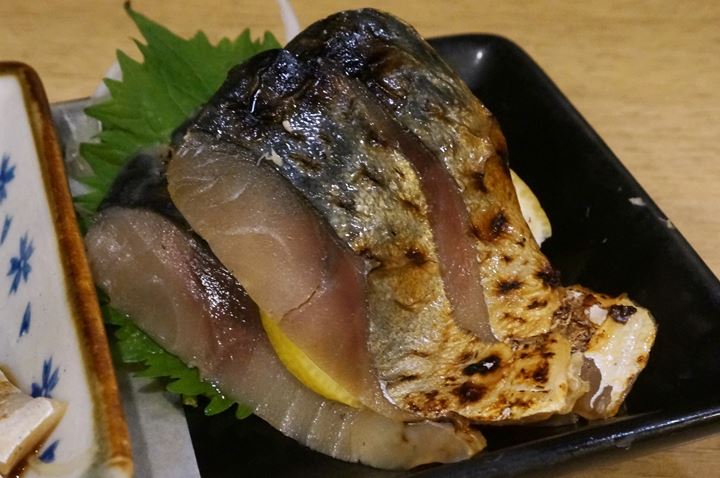 Seared mackerel
炙り Aburi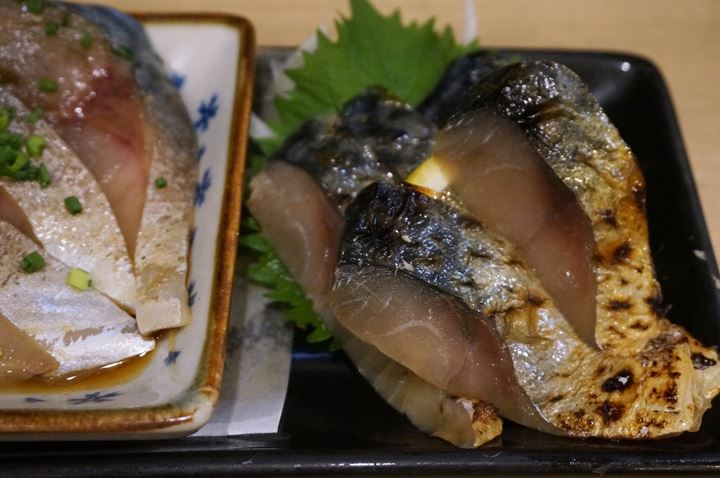 This seared mackerel has a smoky flavor. I like it!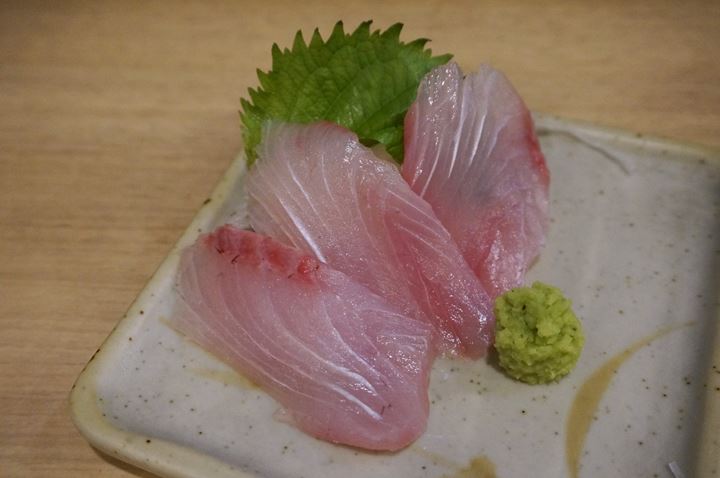 100 Yen Sashimi
100円刺身 Hyaku-en-sashimi
Yellowtail amberjack ひらまさ Hiramasa
This fish is daily or sometimes changed.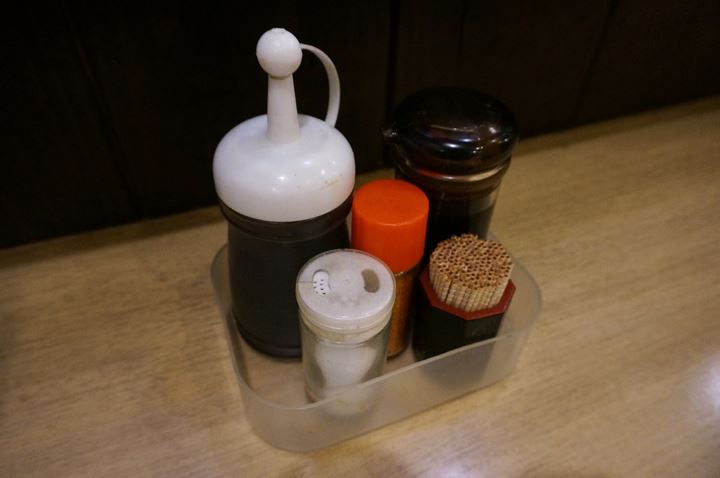 Soy sauce is upper right.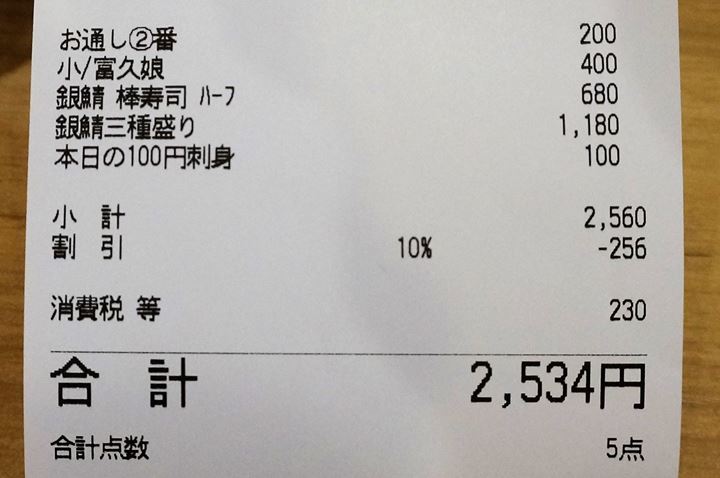 I got 10%OFF coupon on a foodie website below. (in Japanese)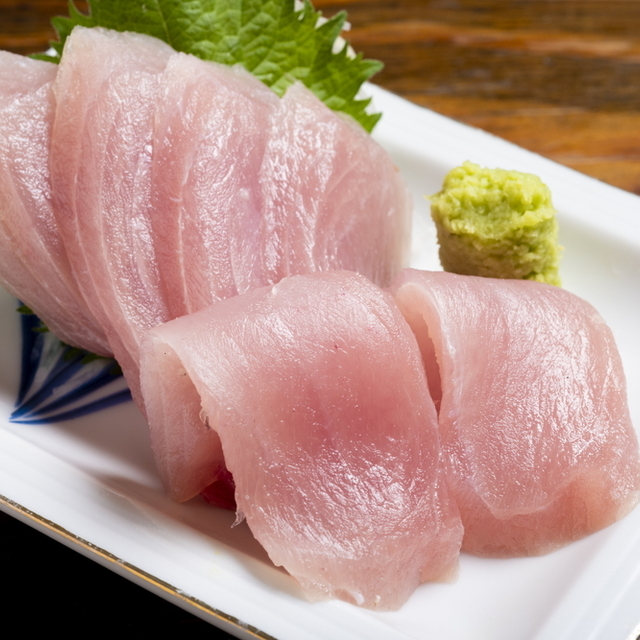 ごっつり 南千住店 (南千住/魚介料理・海鮮料理)
★★★☆☆3.40 ■日本一脂が乗っていると言われている八戸前沖さばの県外PRショップです!! ■予算(夜):¥2,000~¥2,999
Menu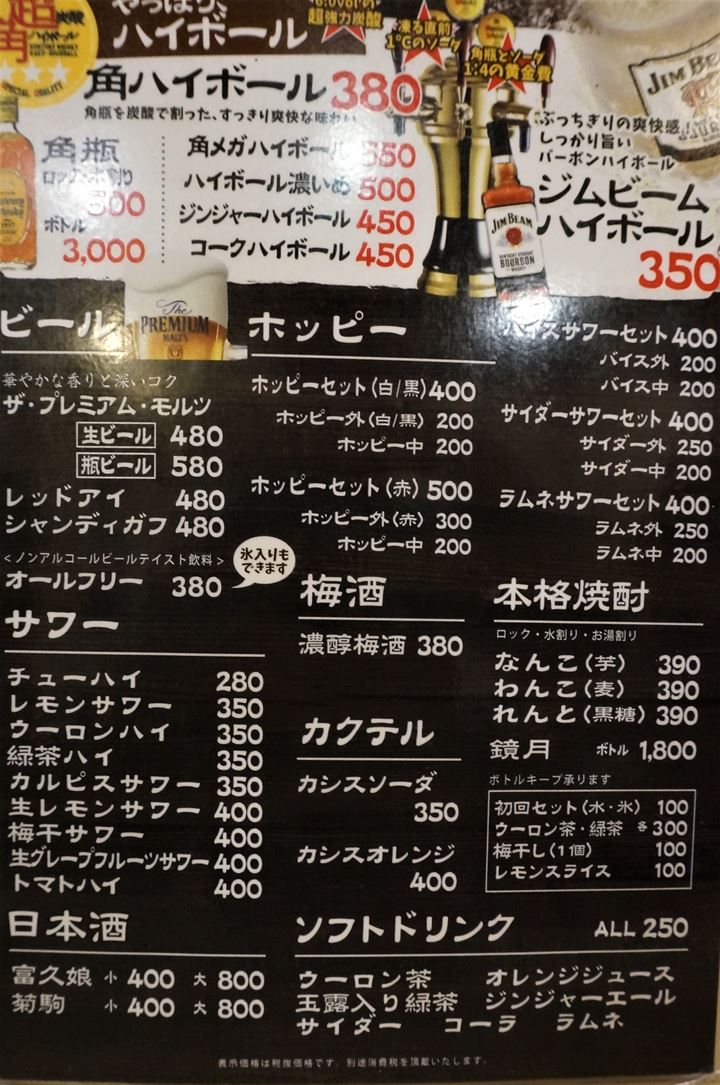 Sake 日本酒
富久娘 Fukumusume
菊駒 Kikukoma
These two kinds of sake on the main menu are served at room temperature with a decanter and mini-cups. It would be a good idea for a group to share the sake.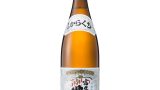 富久娘 上撰 辛口
普通酒 富久娘 上撰 辛口。富久娘は創業300有余年。伝統の技術を駆使して醸造した淡麗で飲み飽きしない辛口タイプの清酒です。
酒造一念・銘柄萬年 清酒 菊駒 ~ 青森県五戸町
酒造一念・銘柄万年 菊駒
If you prefer cold sake, take a look at the other menu on the wall below. There are many cold sake that are served with a glass or cup for one person.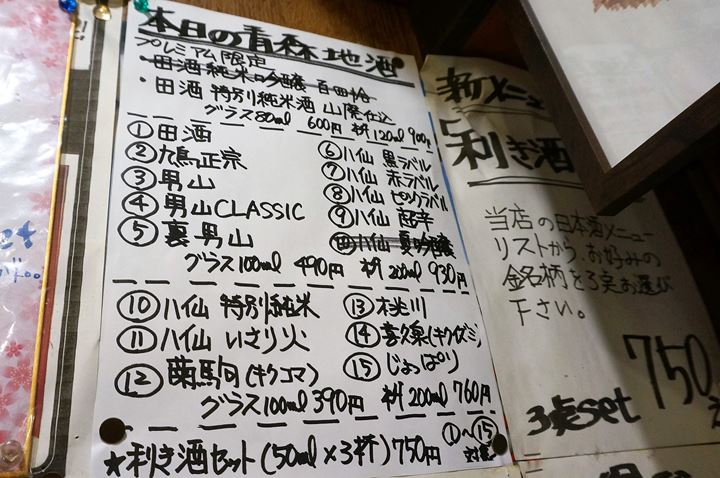 3 Kinds of Sake Sampler 750 yen
利き酒セット Kikizake-set
50ml × 3
50ml ≒ 1.69 us fl oz
Choose 3 items from 15 kinds (No. 1 - 15).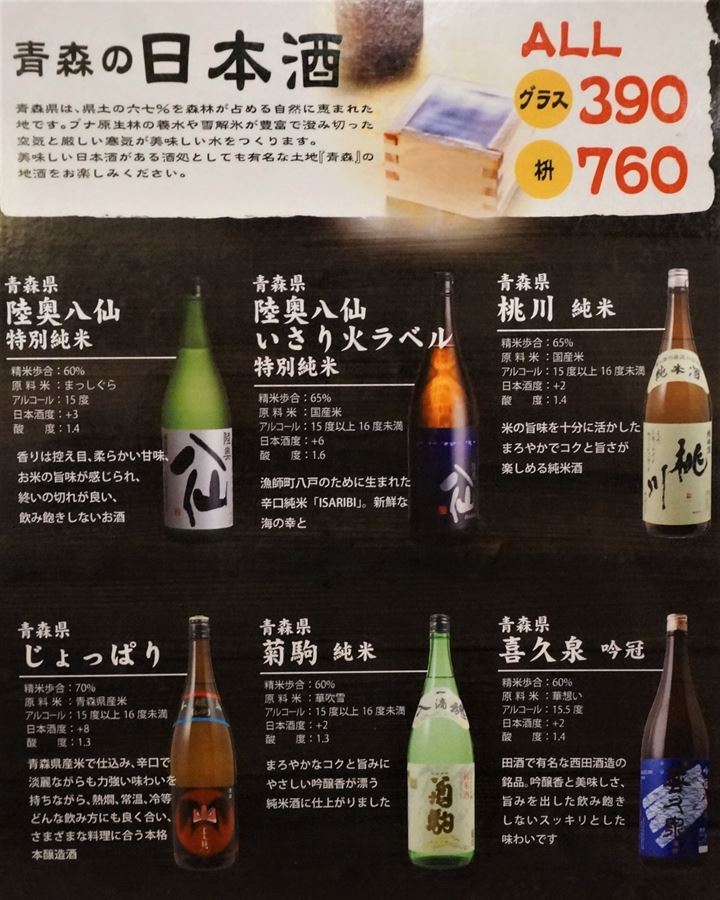 Aomori's Local Sake
青森の日本酒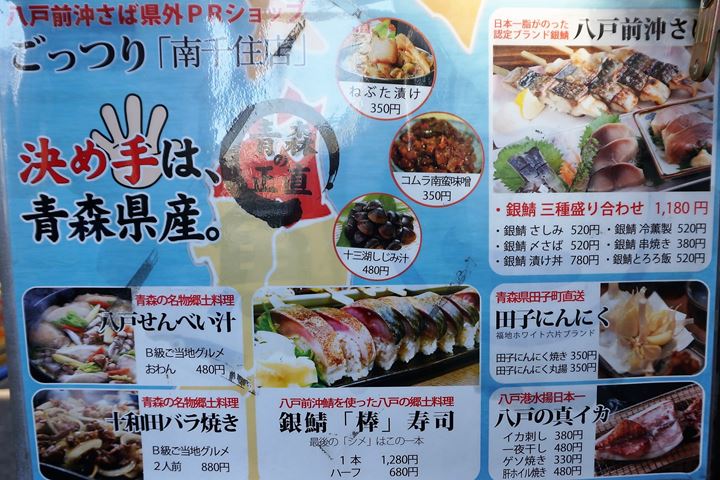 Mackerel Sashimi (Raw) 520 yen
銀鯖さしみ

Grilled Mackerel on a Skewer 380 yen
銀鯖串焼き
This is their special and very popular.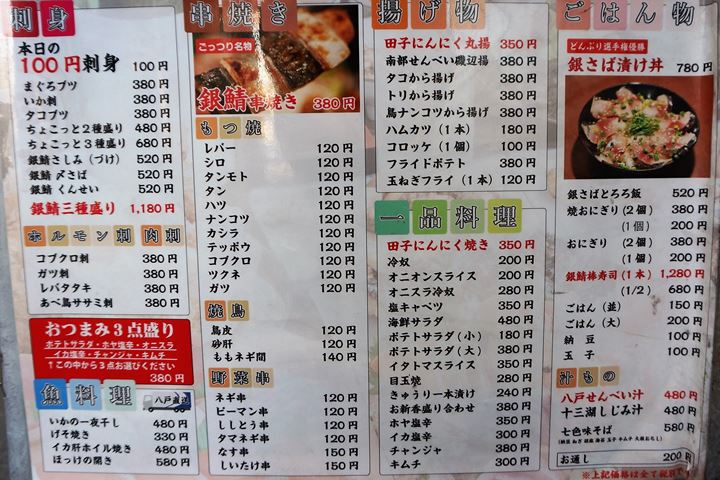 Information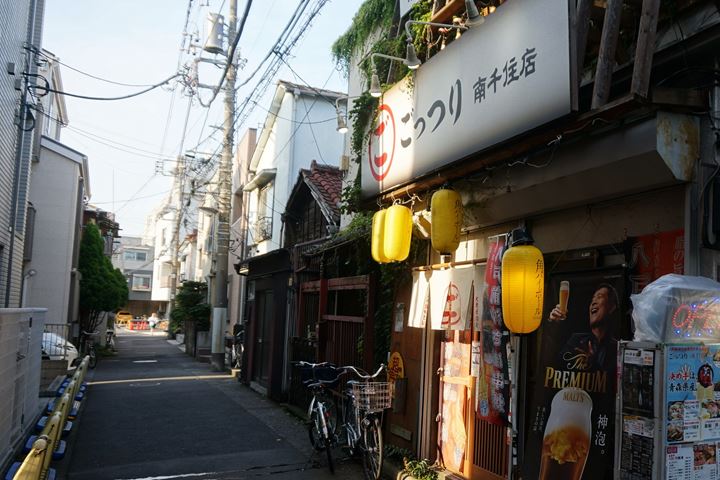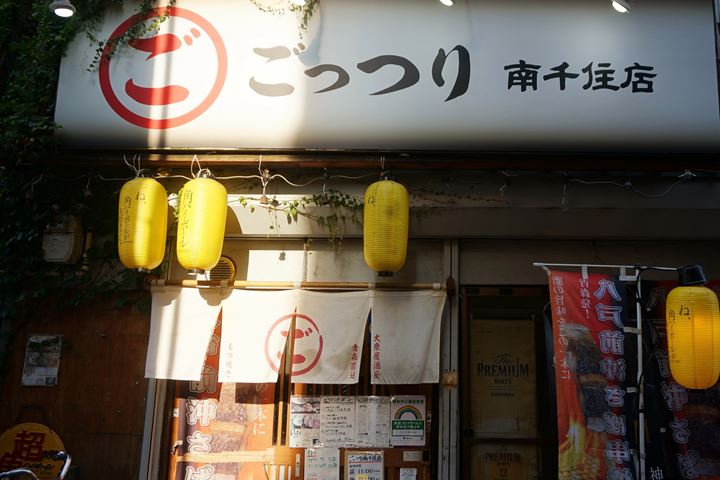 Bar Name
GOTTSURI Minami-Senju Branch
ごっつり 南千住店

Business Hours
11:00 am - (Temporally 10:00 pm) 11:00 pm

Social Media and Websites (in Japanese)

ごっつり南千住店@店長(T.E.U.) (@gotturiminami) / Twitter
JR南千住駅西口ロータリー右側の裏路地にある青森食材の居酒屋です。 2022.3.22より暫くの間、平日16時開店〜午後23時まで、土日祝日14時開店〜23時閉店で営業致します(L.O.22時)。休みは年末年始のみ。青森食材、八戸前沖鯖、田子ニンニク、そして朝締めの新鮮モツなど用意しております。
青森料理の専門居酒屋 炭火焼ごっつり - せんべい汁、八戸前沖さば
炭火焼ごっつりは青森産にこだわった青森料...
ごっつり 南千住店|青森料理の専門居酒屋と新鮮魚の販売
ごっつり南千住店へようこそ!ごっつり南千...
Credit card is not accepted.
Cover charge is 200 yen per person
They have some branches in Tokyo. This information and photos are collected at Minamisenju 南千住 branch. (as of August 2020)
---
Simmered Mackerel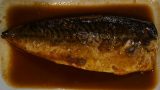 Simmered Mackerel in Miso at a Japanese Restaurant WARAJIYA わらじ家 in Ginza 銀座 Tokyo さばみそに・鯖味噌煮
One of the popular homemade dishes in Japan is SABA-MISO (Simmered Mackerel in Miso). When you go to popular shopping area Ginza 銀座 in Tokyo, try it out!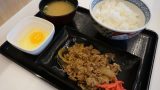 A beef bowl chain YOSHINOYA 吉野家 also offers pork bowl, curry rice and veggie meal 牛丼・豚丼・カレー・ベジ定食
This beef bowl chain has more than 1200 restaurants all over Japan. It could be easy for international tourists to find the restaurant, if you walk around downtown of big city like Tokyo 東京, Osaka 大阪 and so on.
Mackerel Sushi Rolled with Leaf Mustard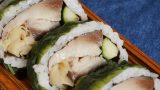 My Best Mackerel Sushi is "Mackerel with Leaf Mustard Sushi さば高菜巻 Saba-takana-maki". 鯖寿司・サバ鮨
I will rank the different kinds of mackerel sushi you can inexpensively get in and around Tokyo. This mackerel is usually marinated in vinegar, and tasty.