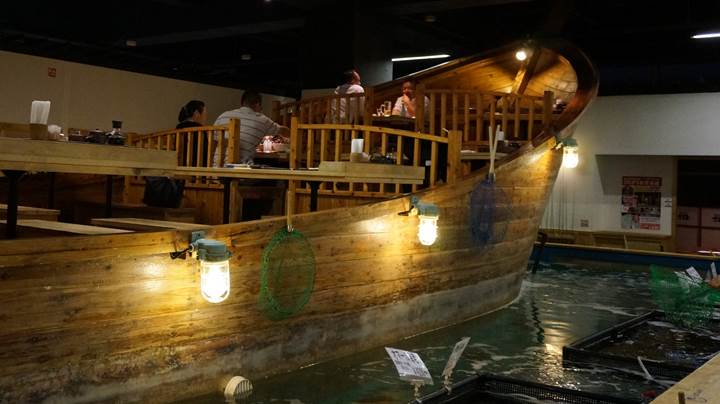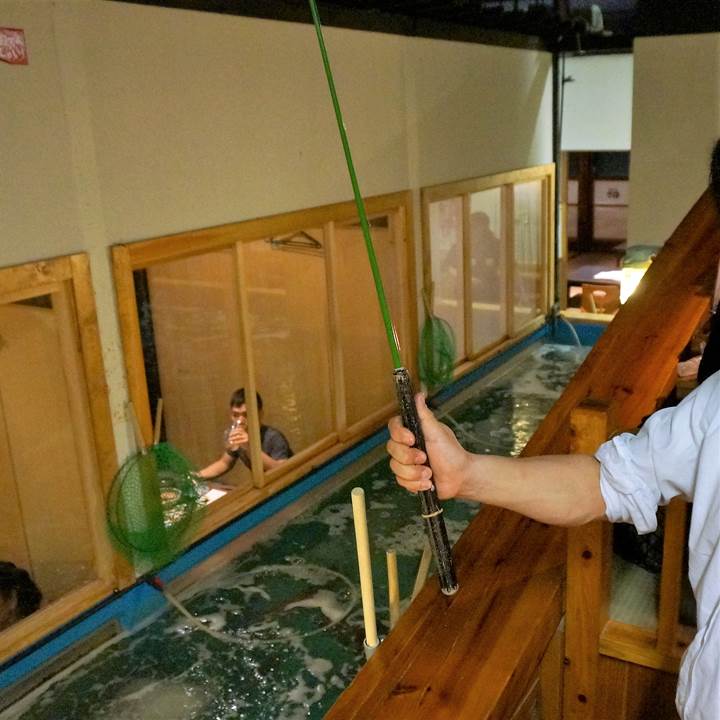 Don't worry about sinking this ship and seasickness.
You can catch the fish yourself, and eat really fresh seafood on the ship in this building.
Enjoy fishing and eating sashimi!


Let's go fishing in the building!
Are you ready?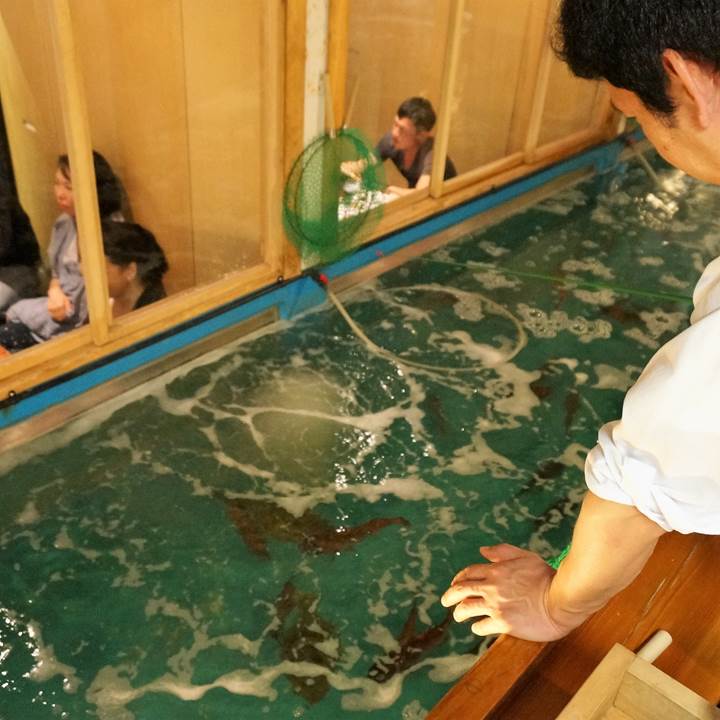 It's fun!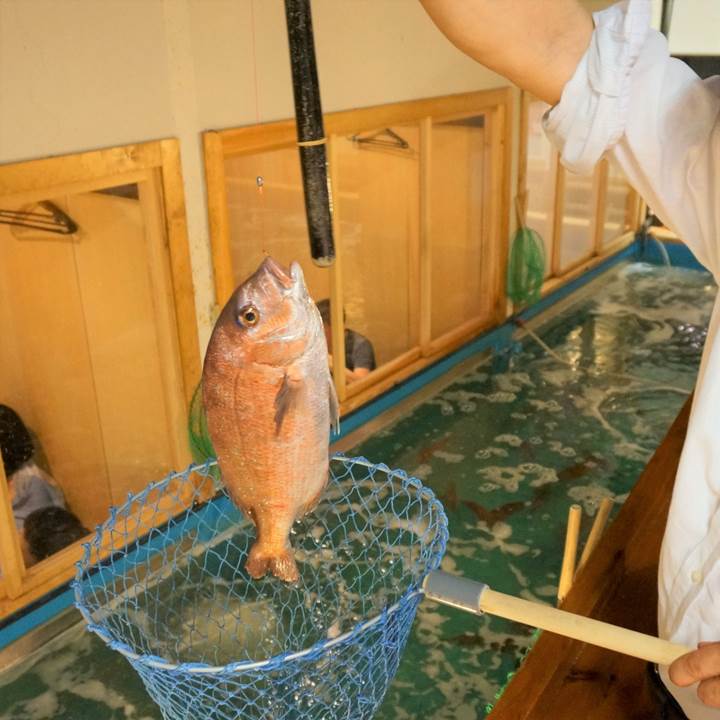 When you catch a fish, you can order how to cook it such as grilled, boiled, sushi, deep-fried or sashimi.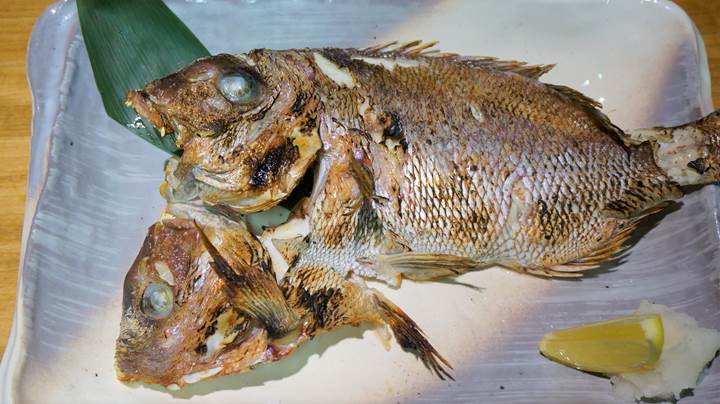 I had one half of sea bream grilled and the other half sashimi.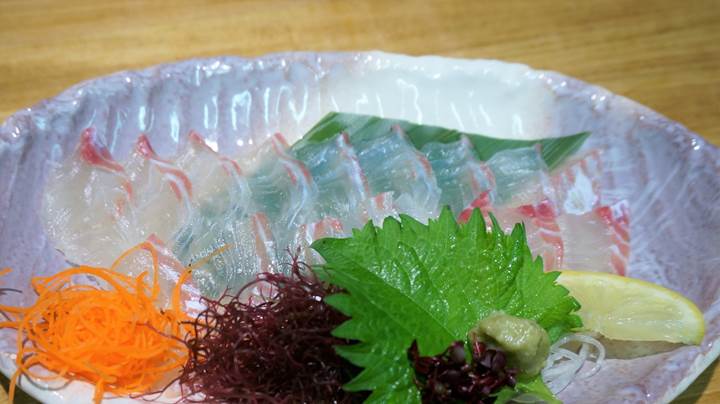 Really fresh sashimi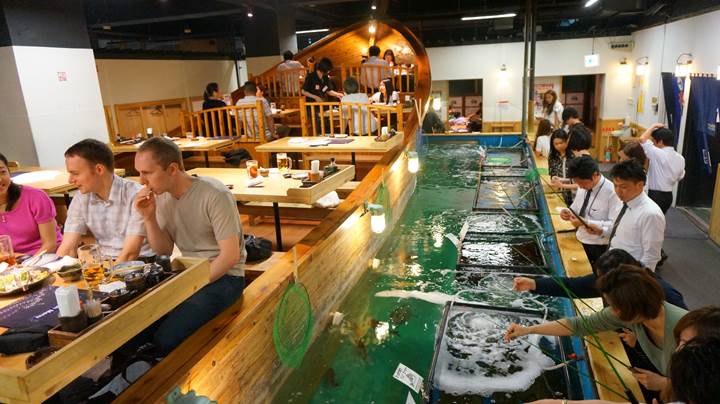 Information
Restaurant name
ZAUO ざうお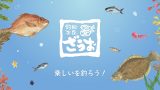 Fishing Restaurant ZAUO | Fishing Restaurant ZAUO
Fishing is available at night (dinner time 5:00 pm).
Cover charge is 380 yen per person.
Tax is not included in the prices.
No service fee
English picture menu is available.
Credit card is accepted.
Smoking is accepted.
Will you go sightseeing in central Tokyo?
If so, these branches are good for you.
Check out Kanto region.
Some of the restaurants open at lunch time.
ZAUO in New York is Permanently Closed
---
Are you interested in eating sashimi?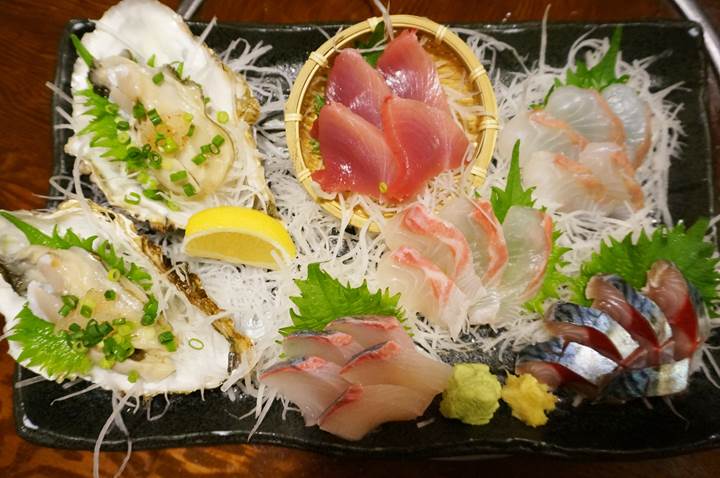 Sashimi
Articles of "Sashimi".