Kaisen Misakiko 海鮮三崎港 is a sushi restaurant chain in Japan.
Their sushi prices are 120, 210, 290, 330, 430, 540 or 650 yen per 1 dish. (including 10% tax)
It is a little higher than other popular sushi restaurant chains located in the suburbs which offer sushi for between 110 yen to 330 yen.
However, this restaurant's prices are acceptable because their sushi ingredients are a little larger in size, and they are mainly located in the downtown area which you can walk from main train stations without driving a car.
Sushi Photos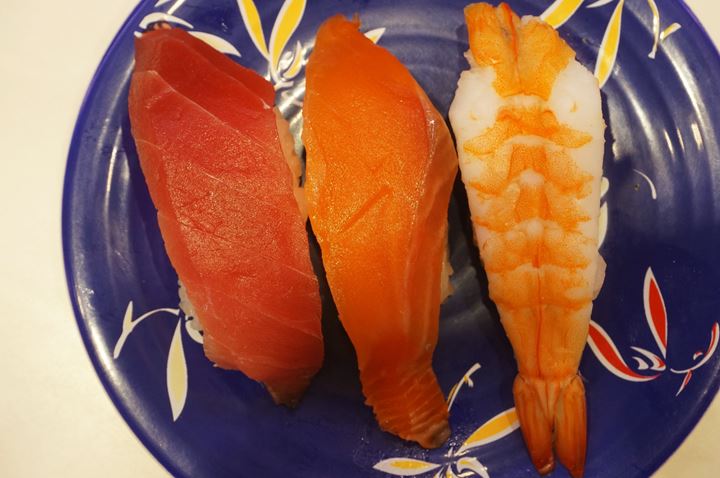 Tuna, Salmon, Prawn Set
まぐろ サーモン えび Maguro, Salmon, Ebi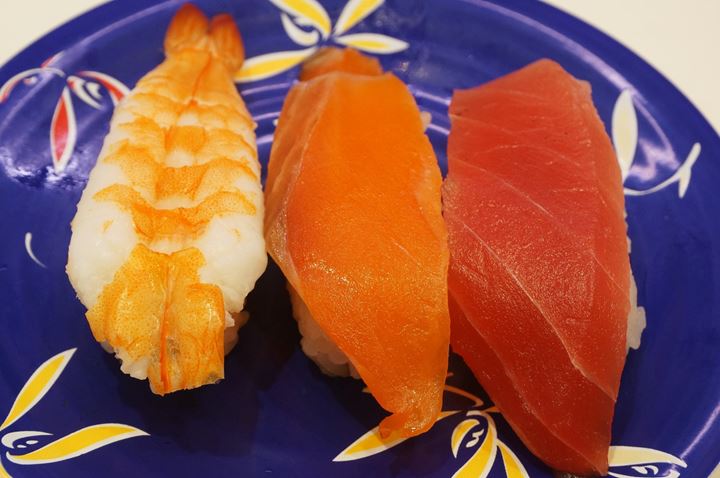 This dish was 190 yen (not including tax) as a SPECIAL PROMOTION in February, 2020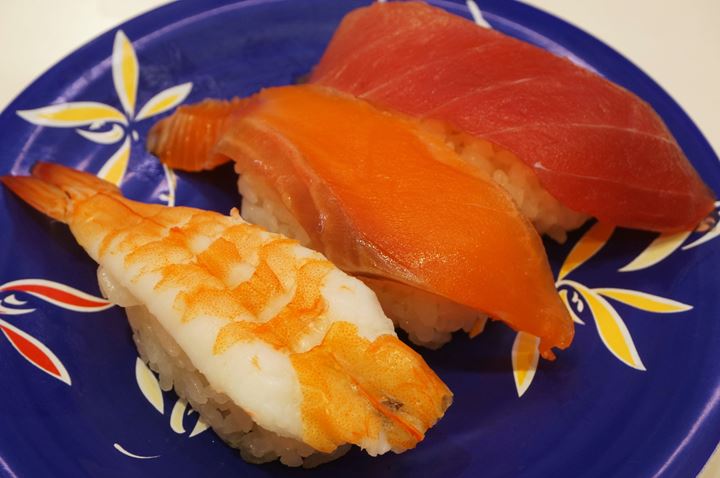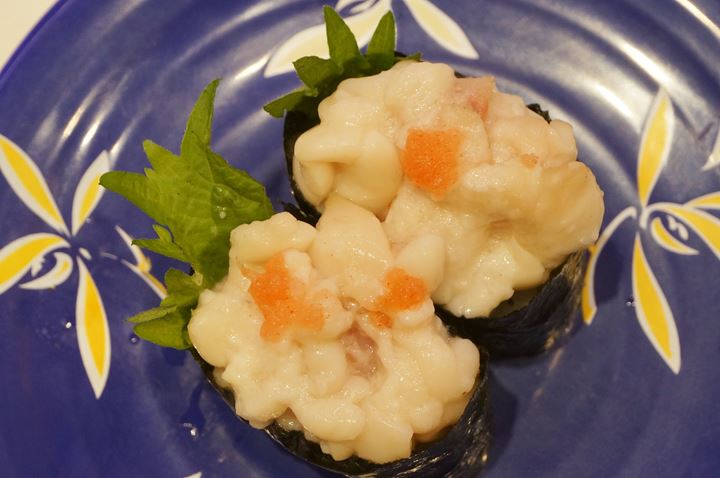 Pacific Cod Soft Roe (It was 190 yen, not including tax)
真たら白子軍艦 Matara Shirako Gunkan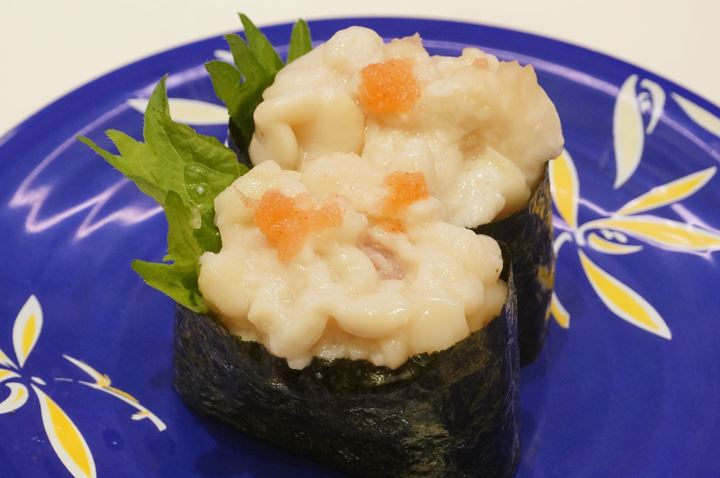 Blue color dish: 210 yen including tax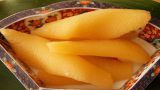 Fish Egg and Soft Roe (Milt) of Japanese Food - Cod, Salmon, Herring しらこ・いくら・たらこ・かずのこ
In Japan, fish eggs (roes) and milt of salmon, cod and other fish are popular. Of course, different people have dif...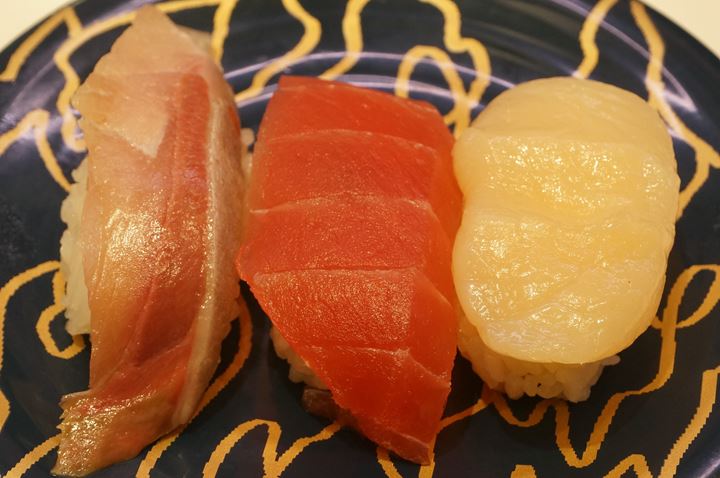 Young Yellowtail, Tuna, Scallop Set 330 yen including tax
ちょい得3貫 (活〆はまち・大ばちまぐろ・ほたて)
Hamachi, Maguro, Hotate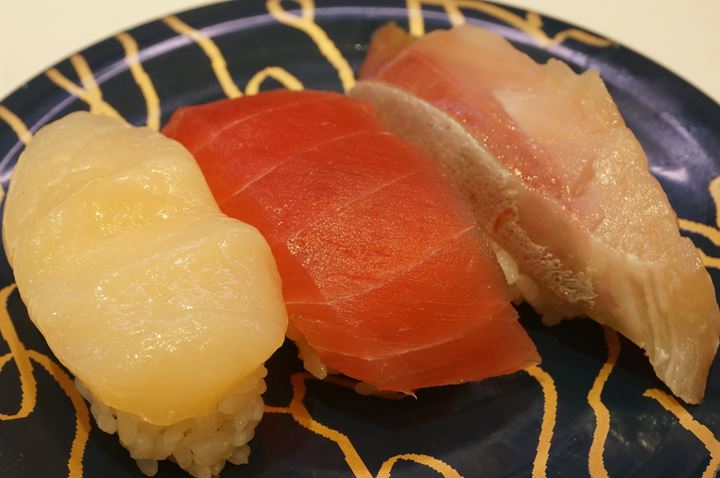 Information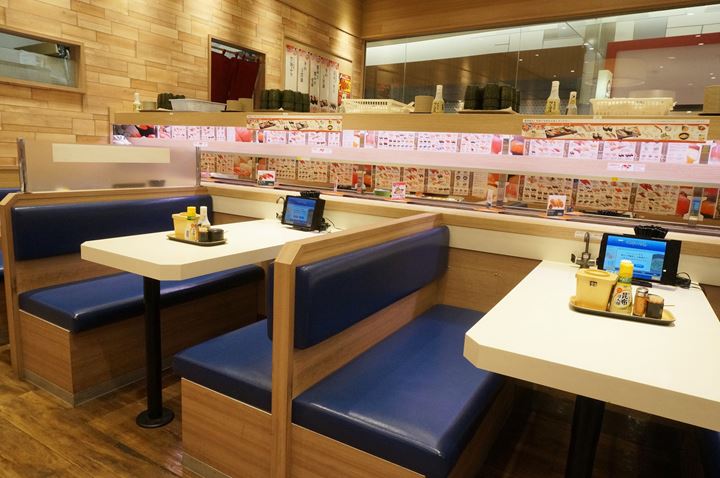 Table seat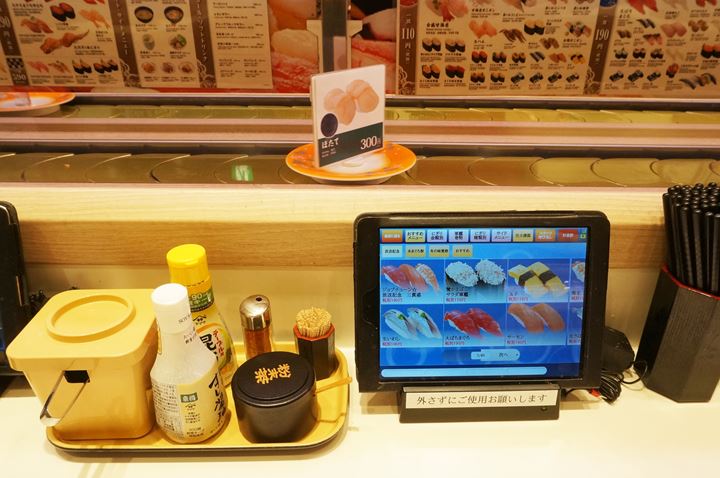 Counter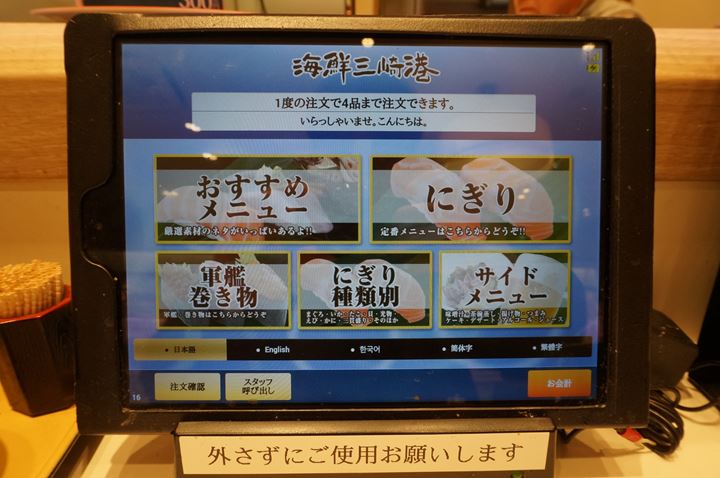 You can change the language of the touch screen from Japanese to English.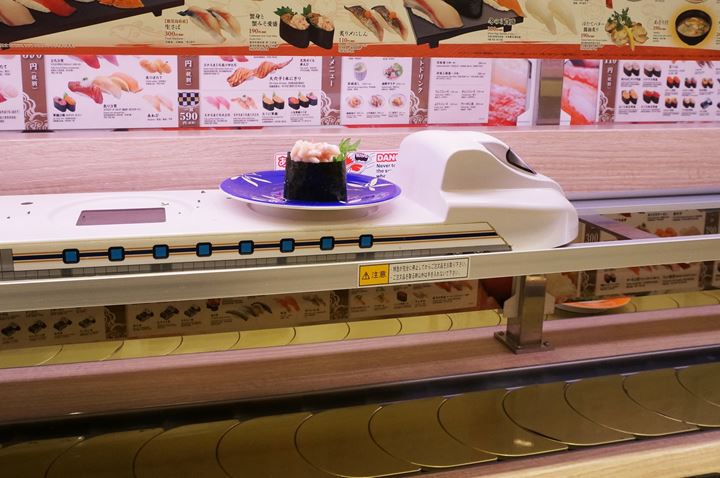 You get to freely pick up your favorite dishes from the conveyor-belt or after you order food with the tablet device, sushi will come with a board from the kitchen like this photo above.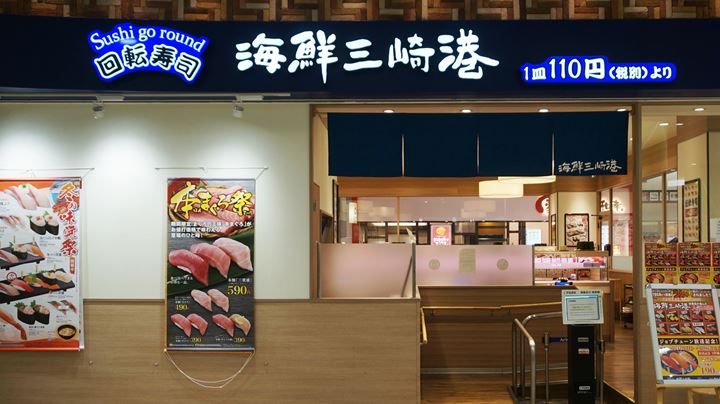 Restaurant name
Sushi Go Round KAISEN MISAKIKO
回転寿司 海鮮三崎港

Website (in Japanese)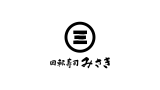 回転寿司みさき|株式会社京樽
海鮮三崎港は回転寿司みさきへと生まれ変わりました。豊洲市場直送の旬ネタや自慢のまぐろに、職人のひと手間をくわえた絶品お寿司が手軽に楽しめます。開催中のフェアや新商品、イベントの情報をご紹介します。
No service fee / No cover charge
Tax is not included in the prices.
No smoking
English menu is available.
Open from lunch time through dinner time
---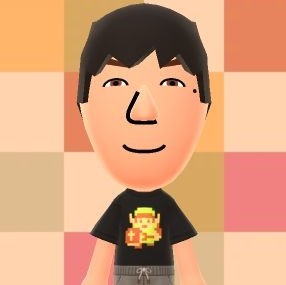 To be honest.
If you go to these 3 areas in Tokyo below I recommend different sushi restaurants because they offer more cost-effective sushi.
Other recommended sushi restaurants in downtown Tokyo:

When you go to Ikebukuro 池袋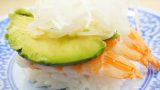 110 or 220 Yen Conveyor-belt Sushi Restaurant (Sushi Go Round) KURA くら (KURASUSHI/ KURAZUSHI くら寿司) in Downtown Tokyo and all over Japan
One of my favorite conveyor-belt sushi restaurant chains is KURA くら (also called KURASUSHI / KURAZUSHI くら寿司). I usually...
When you go to Shinjuku 新宿 or Okachimachi 御徒町 (near Ueno 上野)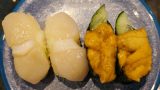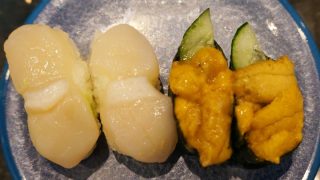 All 160 Yen Sushi at a Conveyor-belt Sushi Restaurant OOEDO 大江戸 in Shinjuku 新宿 and Okachimachi 御徒町 Tokyo - 回転寿司
There is a 160-yen sushi restaurant where you can buy everything for 160 yen including tax.160 yen foods usually have t...