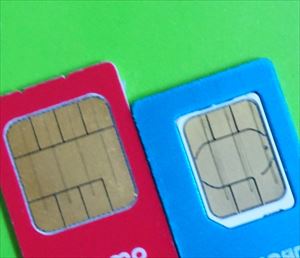 I recommend that international tourists use prepaid SIM card than free Wi-Fi in Japan.
In Japan, free Wi-Fi is getting popular inside buildings such as hotels, cafes, train stations and so on.
However, it is still not so very useful since I think tourists often need access to the Internet outside such areas while they are traveling. Furthermore, some of them are unsecured Wi-Fi services.
Prepaid SIM Card
If you have SIM lock free smart phone, it is advisable to get a prepaid SIM card when you arrive at the airport.
IIJ
NTT Communications

Their cards are affordable prices. Some stores and vending machines sell them in Haneda Airport, Narita Airport.
Please find your nearest store from the list.
Store List
Useful store is BIC CAMERA ビックカメラ, if you are already exit from the airports in Tokyo. Some brunches are located around the famous stations in Tokyo.
Ikebukuro 池袋 Station
Shinjuku 新宿 Station
Shibuya 渋谷 Staion
Akihabara 秋葉原 Station
You can buy IIJ SIM card there.
Free Wi-Fi
Another Information
Low cost express buses from Narita 成田 Airport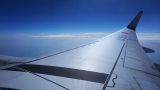 How to go to central Tokyo 東京 from Narita 成田 International Airport by low cost bus
It is about 60 km (37.3 miles) in direct distance between them. It is far and not convenient for international tourists to move.Which would you like between "Low cost bus" and "Fast speed train"?I will introduce low cost bus.