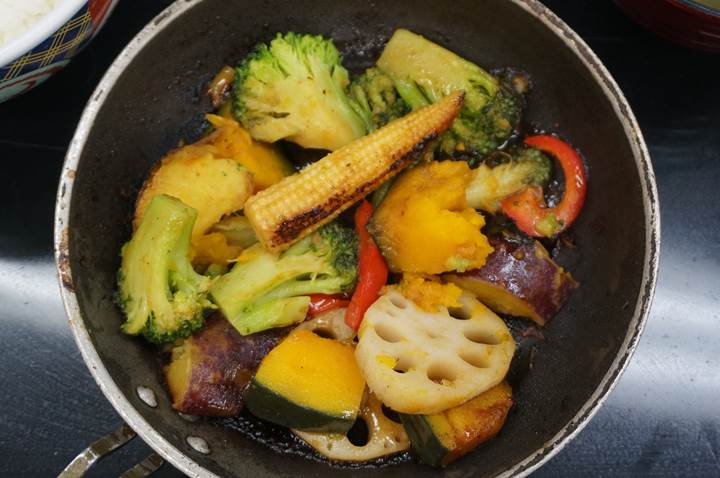 One of famous beef bowl shops YOSHINOYA 吉野家 in Japan offers a new food.
It is Vegetable Set Meal (Bezi-tei ベジ定) 490 yen, there are several kinds of vegetables on the pan.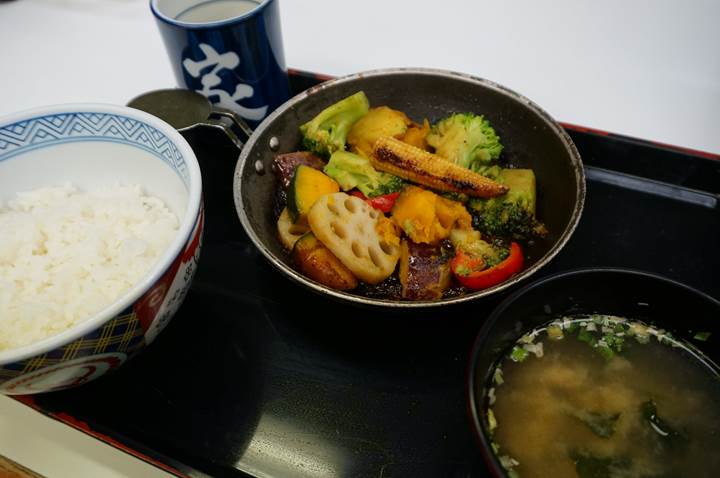 Vegetable Set Meal (Bezi-tei ベジ定) 490 yen includes rice and miso soup.
https://www.yoshinoya.com/menu/set/vege_tei/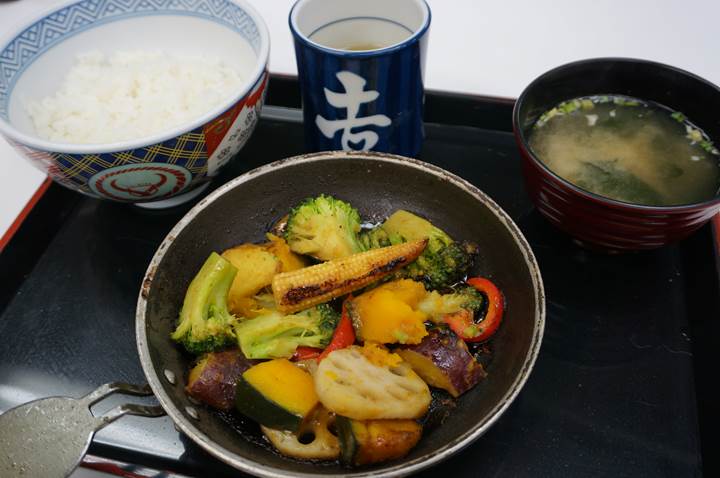 Are you a vegetarian?
This vegetable based dish is available now for a limited time. This is exclusively made around the winter season, 2018 – .
However this is made for semi vegetarians, not for vegan and strict vegetarians. Although it consists of a lot of vegetables, a little bit chicken and butter are used in preparing it as a seasoning / sauce.
YOSHINOYA's website officially states that chicken and butter are used in this food.
I couldn't find if their miso soup consists meat or fish on the website, but in most cases miso soup is made from dried‐bonito fish, miso and so on. I would assume their miso soup is the same as well.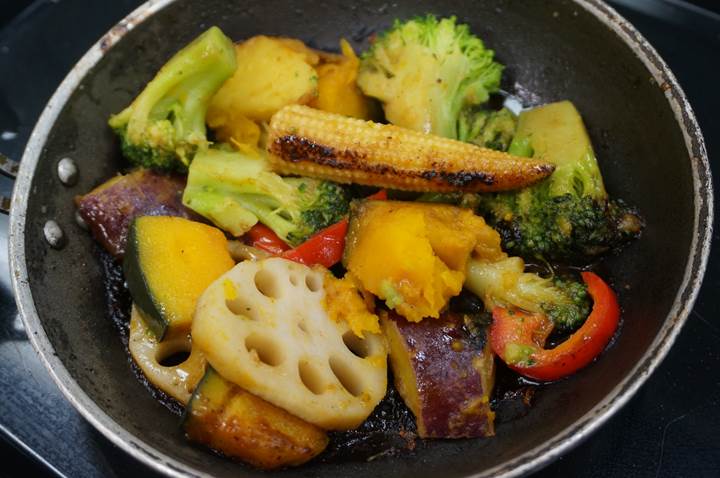 If you don't need rice and miso soup, you can order the item as a-la-carte,  Bezi-zara ベジ皿 390 yen.
When I had this, there were baby corn, lotus root, broccoli, paprika, pumpkin, sweet potato and NO meat anywhere on it.
To be honest, I prefer their beef bowl to this vegetable food because I'm not vegetarian.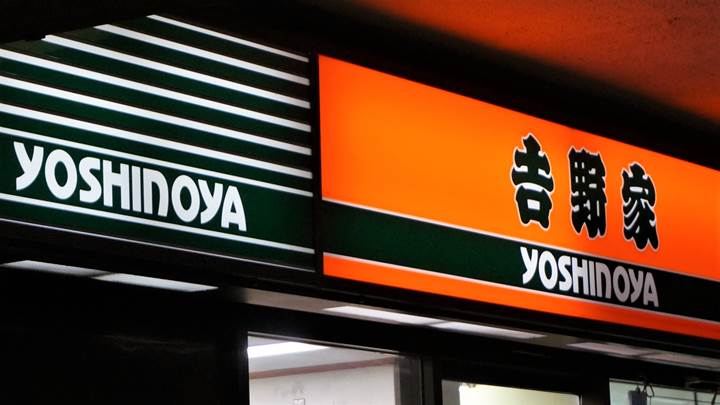 YOSHINOYA 吉野家
This beef bowl chain has more than 500 shops all over Japan. It could be easy for international tourists to find the shop, if you walk around downtown of big city like Tokyo 東京 , Osaka 大阪 and so on.
Business hours for most shops are from morning through night. Although business hours depend on the location, such as inside a shopping mall and so on.
https://www.yoshinoya.com/en/
However, the English picture menu on the website doesn't list the vegetable items. I don't know why…
Consumption tax is included in the price.
No cover charge / No service fee