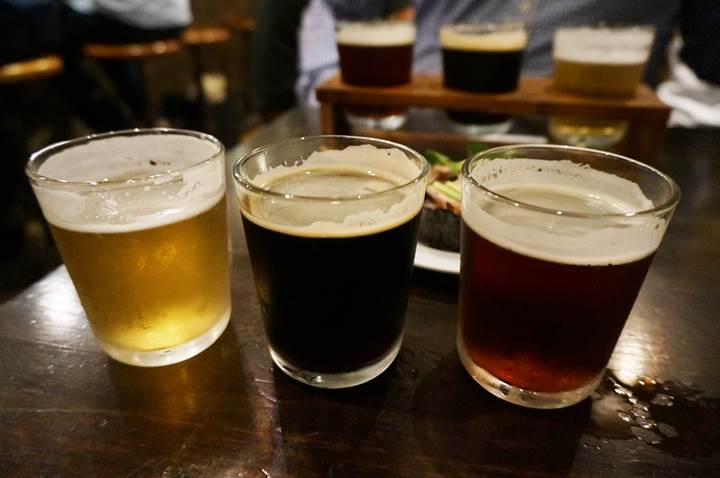 Are you looking for Japanese craft beer in Tokyo?
I know good bars and an event in downtown Tokyo.

BeerFes ビアフェス in some districts, Japan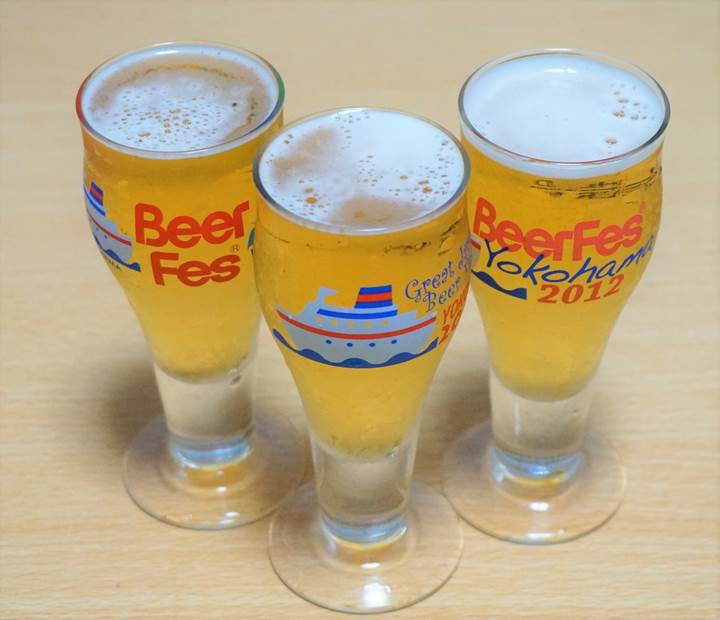 One of the largest and most recommended beer festivals in Japan is Great Japan Beer Festival which is called BeerFes.
The specialties are amazingly many kinds of Japanese craft beers and all-you-can-drink of the beers, once you pay the admission fee.
BeerFes holds at several prefectures in Japan.
Schedule in 2020 (It is going to be updated later.)
| | |
| --- | --- |
| Tokyo 東京 | It is postponed after the fall of 2020. |
| Yokohama 横浜 | September 12 - 13, 2020 |
| Nagoya 名古屋 | It is postponed after the fall of 2020. |
| Osaka 大阪 | July 18 -19, 2020 It's done. |
| Okinawa 沖縄 | It is postponed after the fall of 2020. |
Admission fee is around 5000 yen. (It depends on the place. Check out the website.)
120 or 150 kinds of craft beers are available. You are given a shot glass and you use the same glass repeatedly so that you can taste the beers as much as possible.
When you enter the place at the opening time, you can enjoy all-you-can-drink for more than 3 hours. It is really cost effective!
If you like drinking beer, you should plan to stay in Japan on the days and go to BeerFes!
Website (in Japanese)
日本地ビール協会 クラフトビア アソシエーション Craft Beer Association クラフトビール
日本地ビール協会 クラフトビア・アソシエーション ビールセミナー ビアテイスター ビアジャッジ ビアコーディネイター 醸造学基礎 ビール審査会 インターナショナル・ビアカップ 国際ビール大賞 ジャパン・ビアフェスティバル ビアフェス
Website (in English)
Cool Craft Beer World in Japan!
Vector Beer ベクタービア in Shinjuku 新宿 Tokyo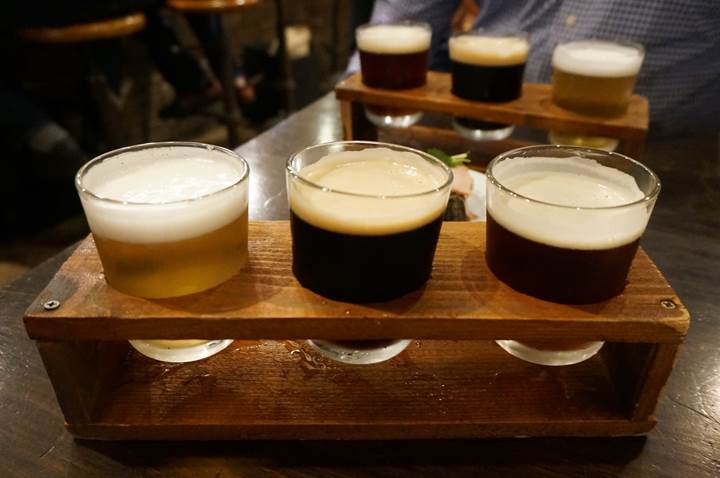 I recommend a bar restaurant Vector Beer, which specializes in Japanese craft / homemade beer.
Their daily special always offers 10 kinds of Japanese beer.
This bar has own beer brewery near the bar in Shinjuku 新宿 Tokyo. You can enjoy fresh beer!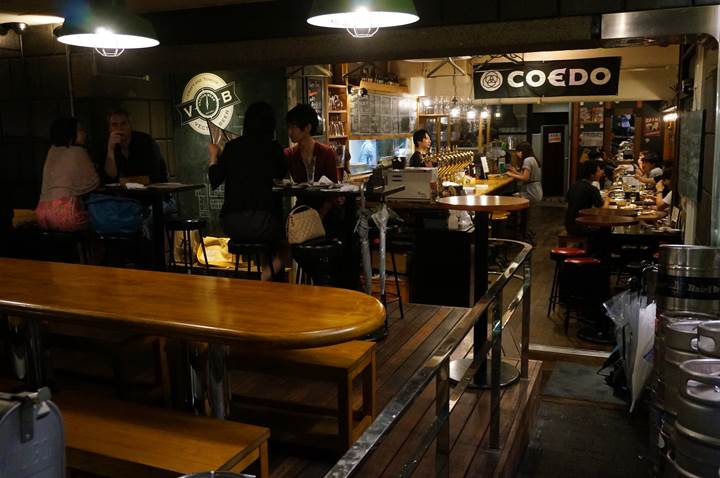 This bar offers 10 kinds of craft beers. These beers used to cost 450 yen for a glass and 750 yen for a pint a few years ago.
But now, the selection of beers and prices are changed daily, depending on their ordered status. Please check the menu or ask the staff for more information on prices.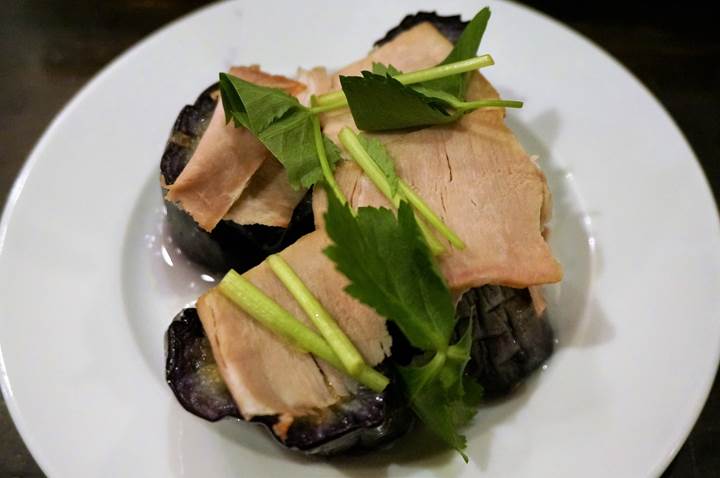 This bar restaurant specializes in beef tongue.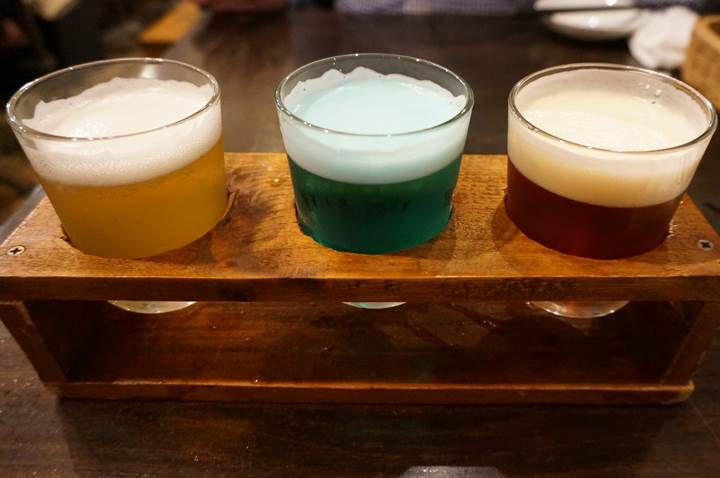 I am very interested in trying different local Japan beers inexpensively. This bar was good for me.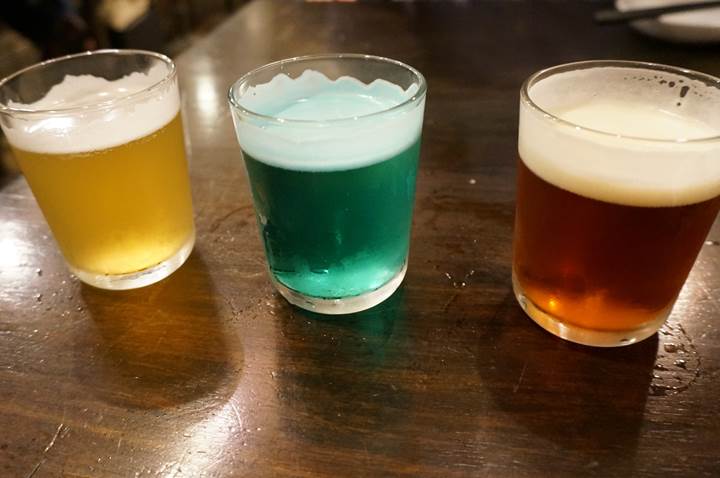 3 kinds of sampler: 1000 yen
They offer all-you-can-drink beer. 3000 (3300 including tax) yen to more.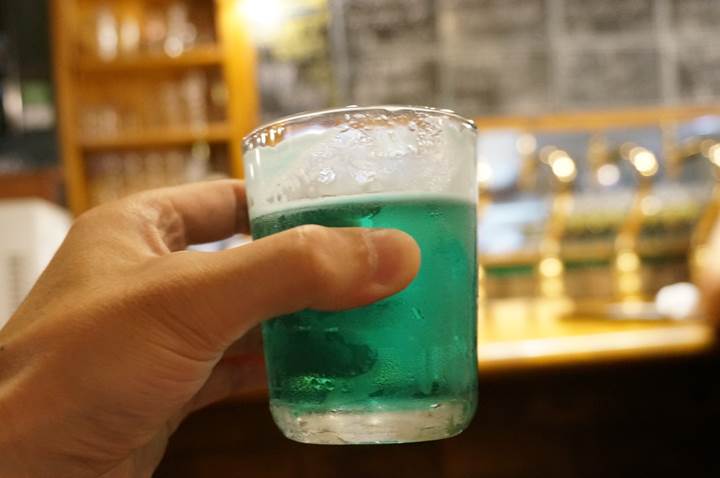 This is a unique blue color beer.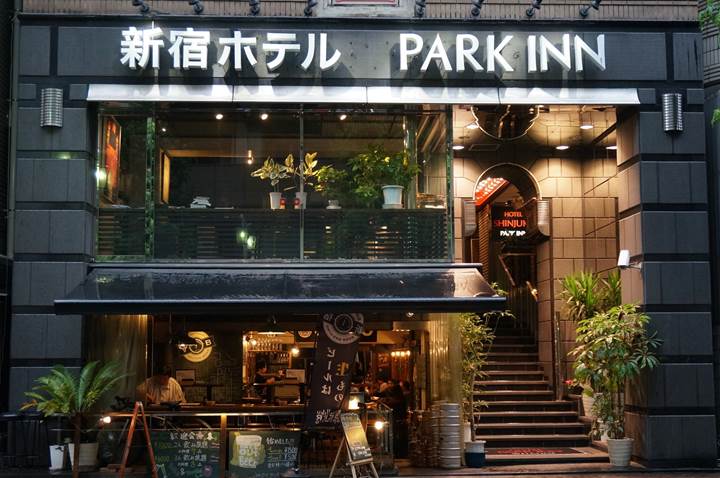 Bar name
Vector Beer ベクタービア
Business hours
Monday - Saturday 5:00 pm - 0:00 am
Sunday  3:00 pm - 11:00 pm
* Irregular holidays
Location
Shinuku 新宿 of Tokyo
Cover charge is 350 yen per person includes a bite to eat.
Website (in Japanese)
https://lina-brand.com/vectorbeer-shinjyuku/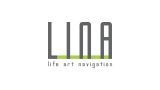 店舗情報 | ライナ株式会社
和業態日本酒、焼酎、果実酒と和食の居酒屋 炭焼き牛タン酒場 ウシカイ 飯田橋 〒162-0824 東京都新宿区揚場町2-27 MIT飯田橋ビル3F TEL : 03-6457-5141 ネット予約 信州酒房 蓼科庵 霞ヶ関店 〒100-85
Bar name
Vector Beer Factory
ベクタービアファクトリー
POPEYE ポパイ in Ryogoku 両国 Tokyo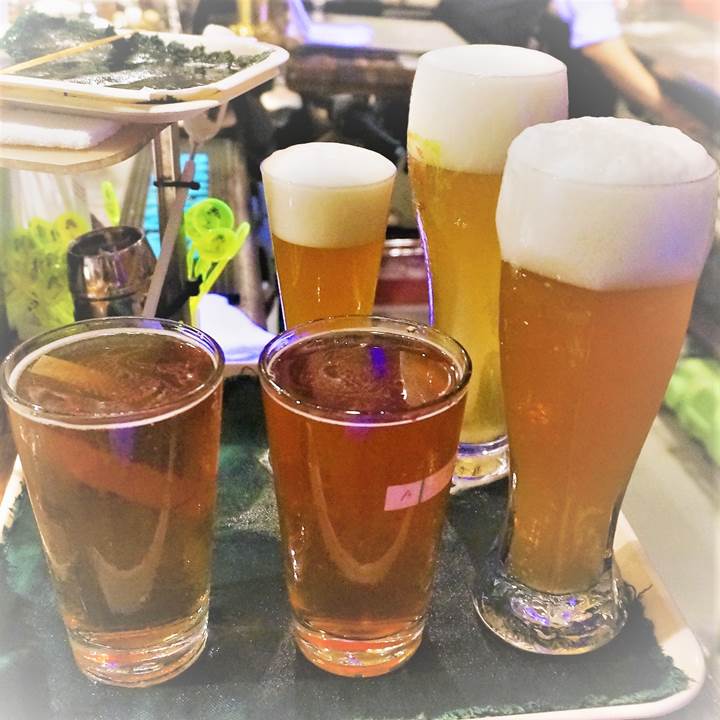 Why don't you get a drink at a bar POPEYE ポパイ in Ryogoku 両国 Tokyo?
Enjoy drinking their original craft beer!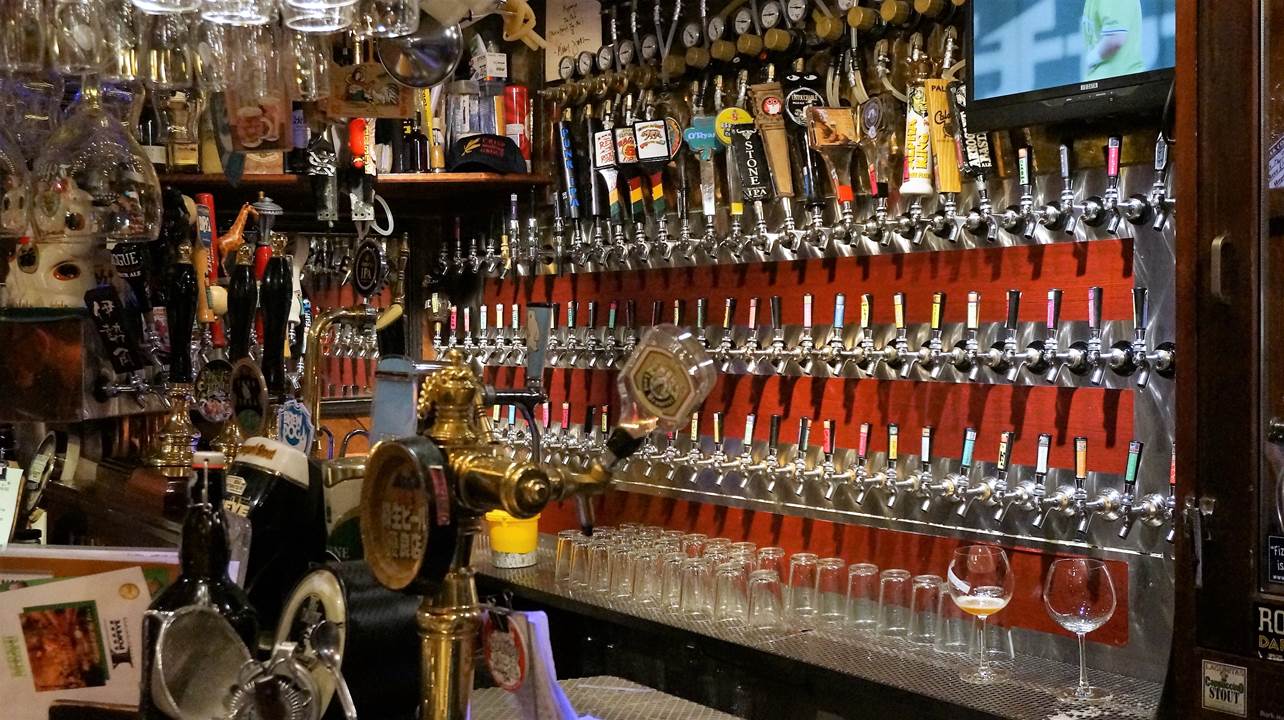 They offer 70 kinds beer on tap.
Lunch and dinner menus are available.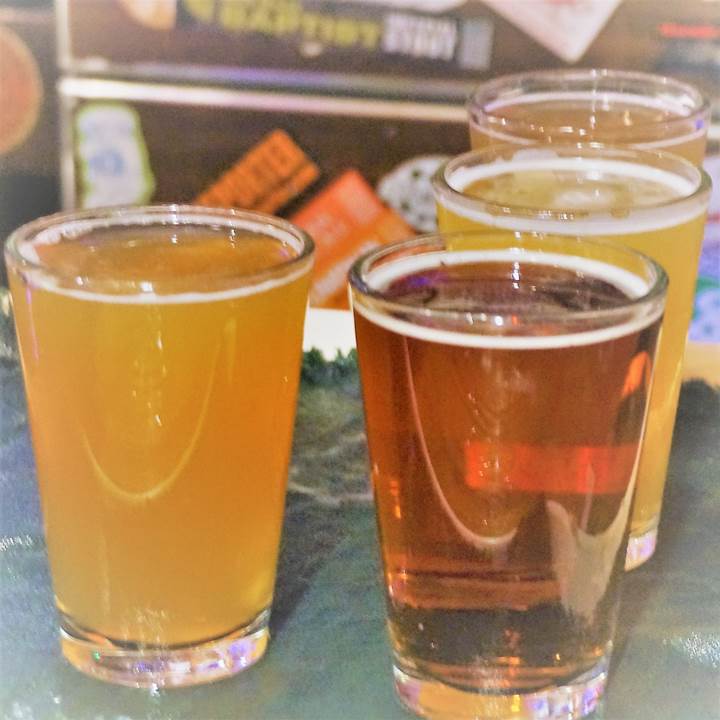 Many kinds of Japanese craft beer and imported beer are available.
This bar has own beer brewery outside Tokyo.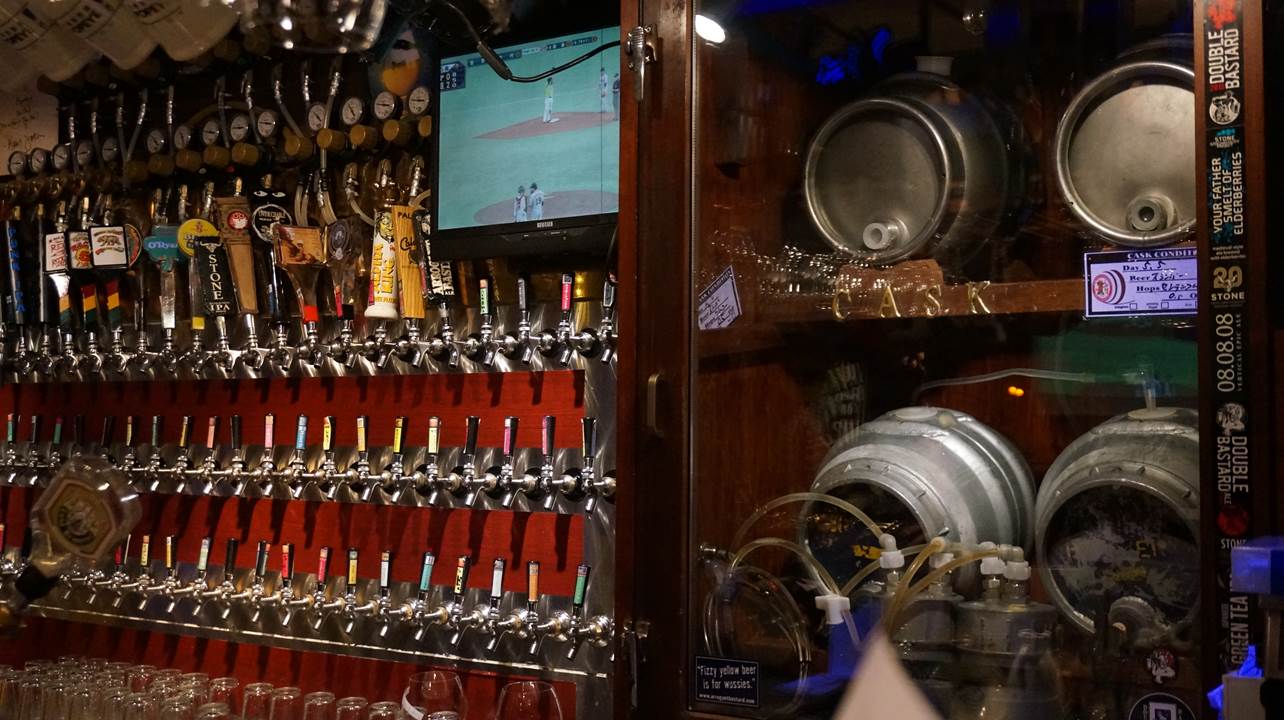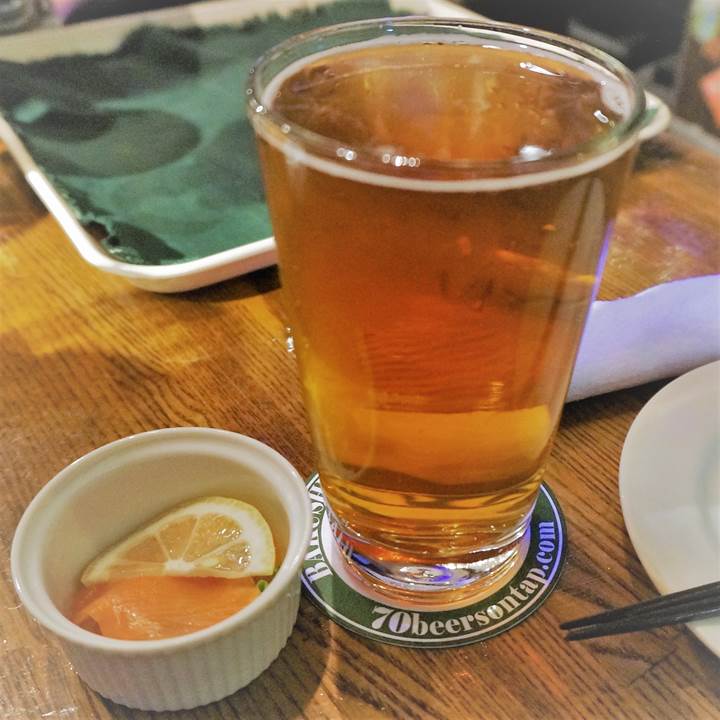 When you go to the bar during happy hour (until 8:00 pm) and order a pint of beer, you can choose a half-sized meal for free, from several different kinds of food.
The drinks that are part of this deal are marked with crown on the drink menu.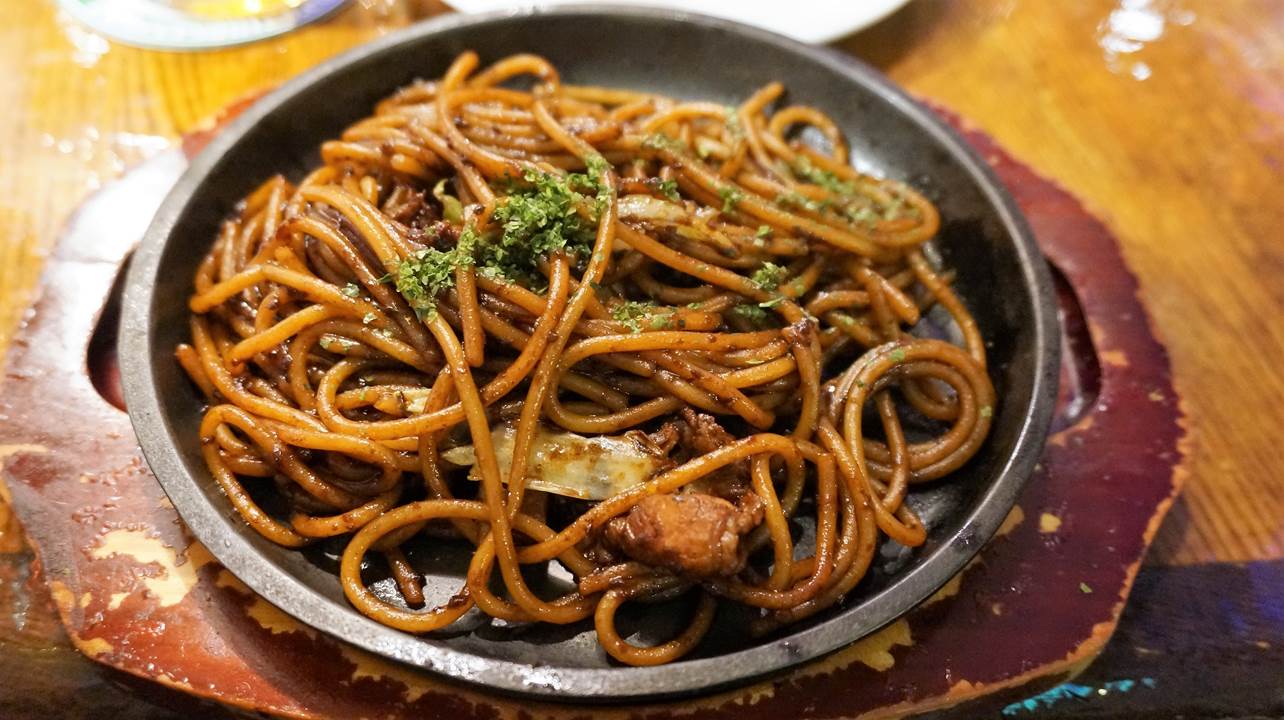 They offer several kinds of half-sized meals.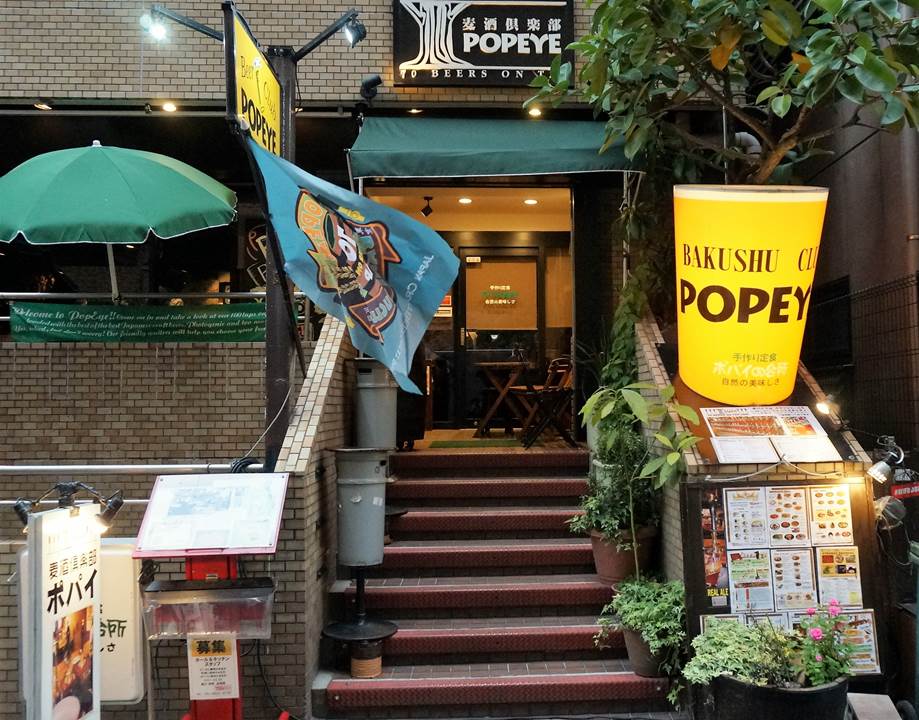 Bar name
Bakushu Club POPEYE
麦酒倶楽部 ポパイ
Location
Ryogoku 両国 of Tokyo
Business hours
Bar and dinner:
Monday - Thursday 5:00 pm - 11:30 pm
Friday 3:30 pm - 11:30 pm
Saturday,  National holiday 3:00 pm - 11:30 pm
* Sunday is closed.
Lunch time:
11:30 am - 5:00 pm (or until sold out)
* Lunch set meals are 500 - 630 yen. What a great price, but it might be sold out soon.
* Lunch beer 200 or 500yen
* During the lunch time, please buy a meal ticket at the ticket machine.
About dinner
this bar's cover charge is 300 yen per person which includes a bite to eat.
Their list price is not including 10% tax.
English picture menu is available.
http://www.lares.dti.ne.jp/~ppy/
Photos were taken at the bars in 2017. Information is current as of February 2019.
---
Kirin Beer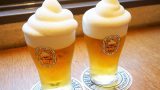 KIRIN ICHIBAN FROZEN BEER is instragrammable in Japan キリン一番搾りフローズン・インスタ映え
This is draft beer topped with somethingfrozen. It looks like ice cream, but it is not soft serve ice cream or normalfroth.Actually, it is icy froth which is also made of beer.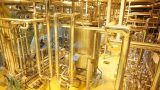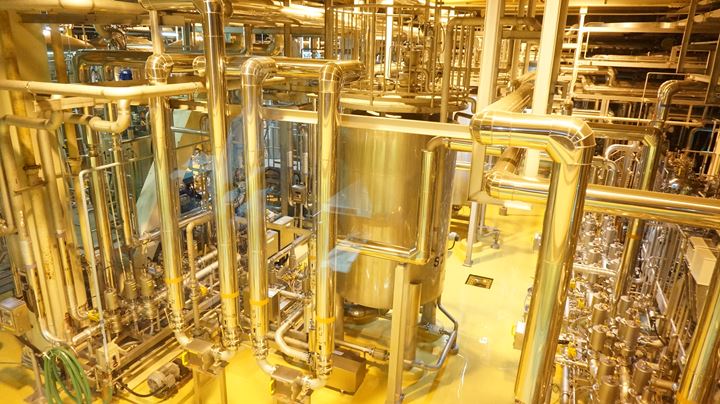 Field Trip to Kirin Beer Brewery in Yokohama City Kanagawa Prefecture (next to Tokyo) キリンビール横浜工場見学
However, I have ever been to a variety of food and drink factories in Japan and some countries, Kirin Beer Brewery in Yokohama is one of the most gorgeous and golden factories!