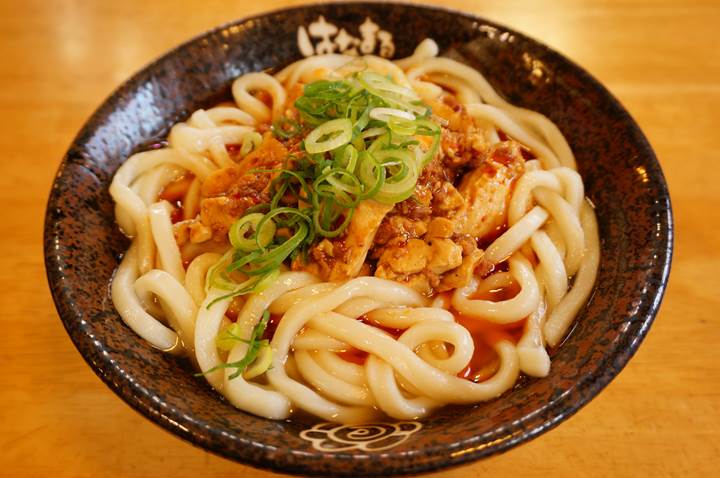 はなまるうどん restaurants offer many kinds of Udon and tempura. Udon costs from 130 yen. A piece of tempura costs 100 yen to more.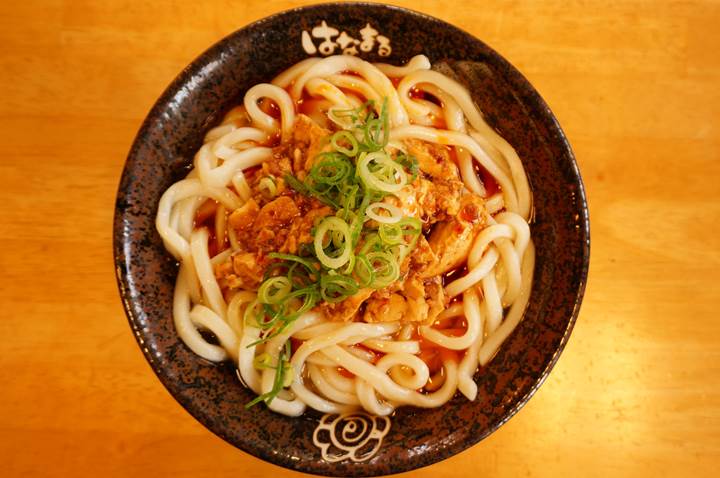 Mapo Tofu Udon (麻婆あんかけ Mabo-ankake Udon)
Small 500 yen, Middle 600 yen, Large 700 yen
* It is available now for a limited time. This is exclusively made around the winter season (2018 – 2019).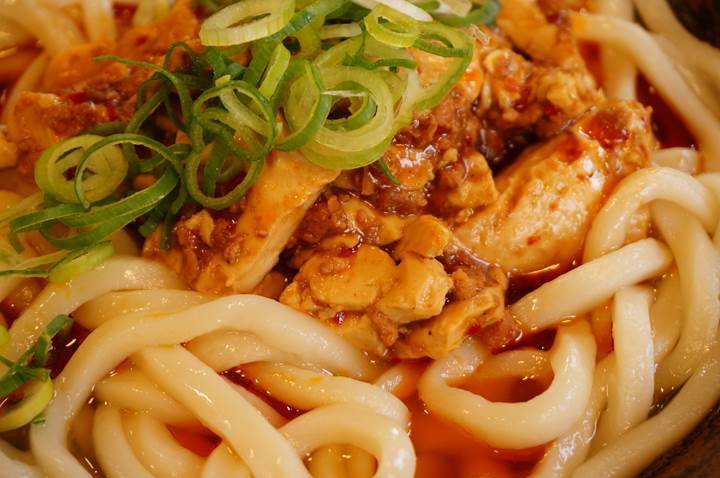 Udon topped with tofu and minced pork with spicy chili sauce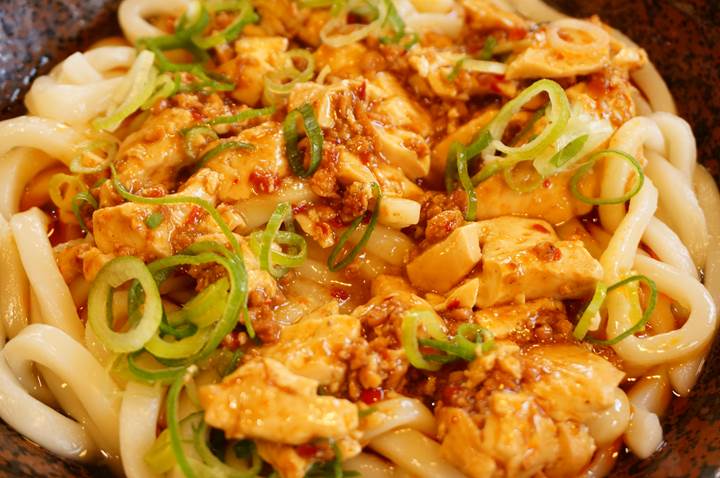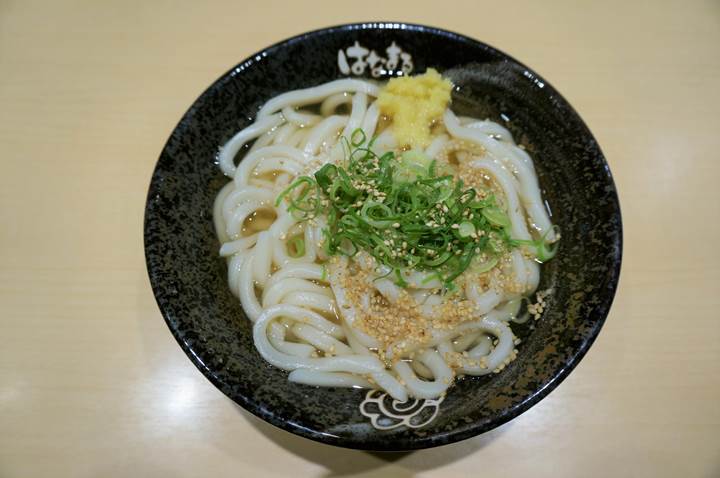 Kake Udon (かけうどん)
This is the lowest price udon Kake-shou かけ小 (Small size Kake-udon) for 130 yen. Such a cost effective!
M 230, L 330 yen
* The list prices are sometimes a little bit different at respective restaurants.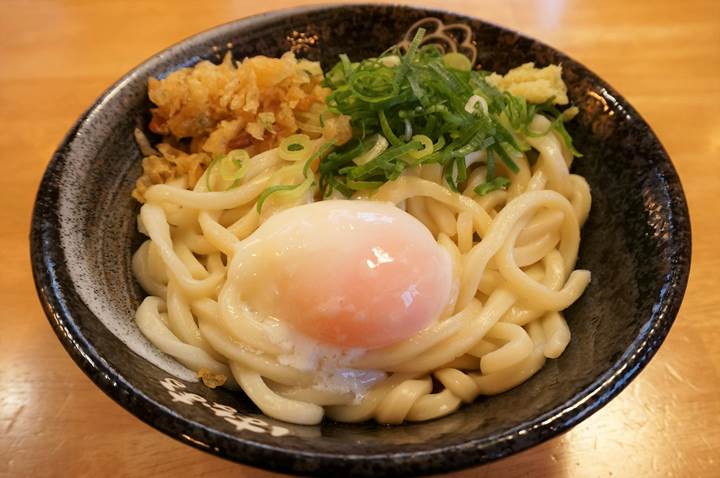 Special soy sauce Udon with Half boiled egg
(温玉ぶっかけ Ontama-bukkake)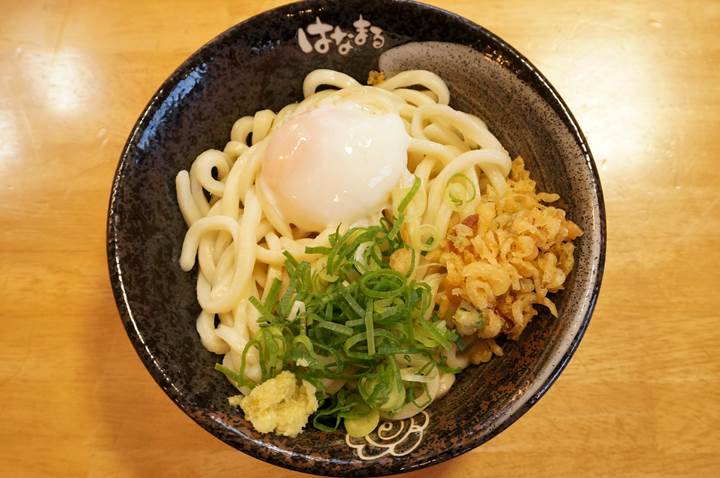 S 300, M 400, L 500 yen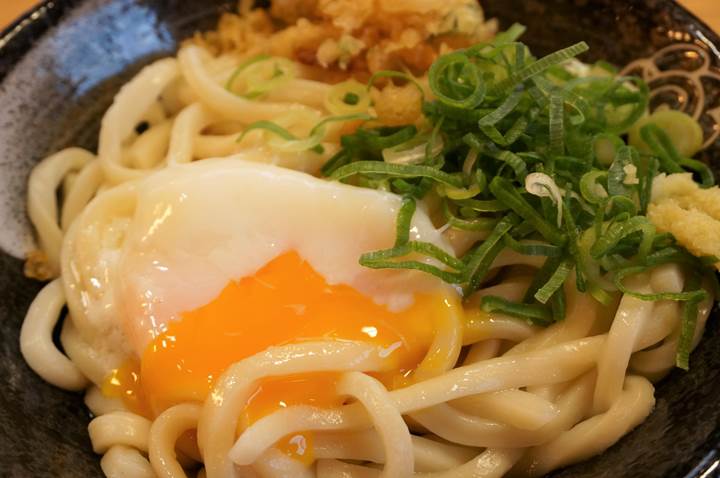 Ontama 温玉 (温泉玉子) means half boiled egg.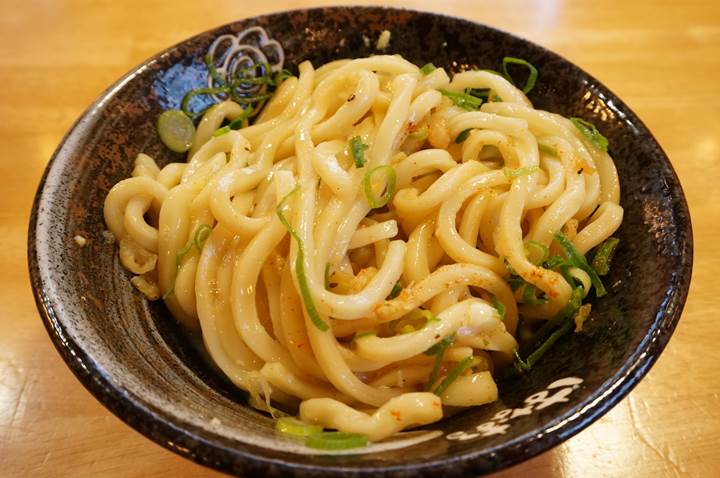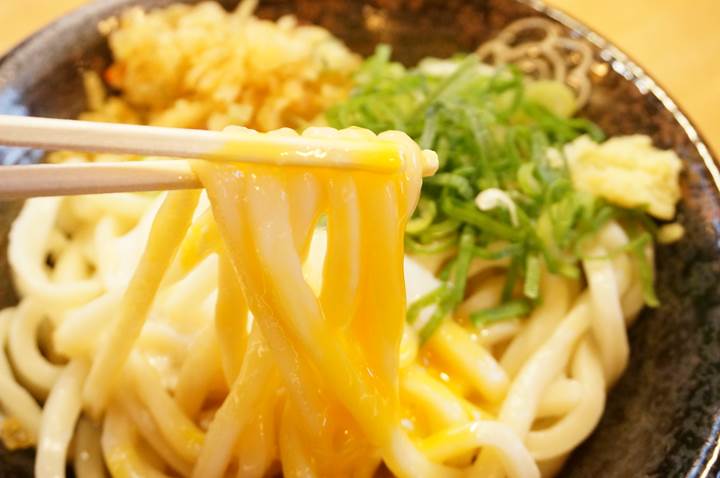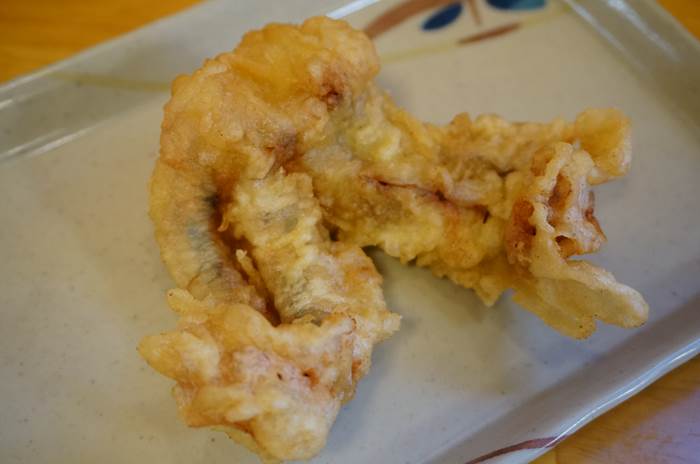 Squid arms tempura 170 yen (げそ天 Geso-ten)
This is MY BEST tempura of the restaurant!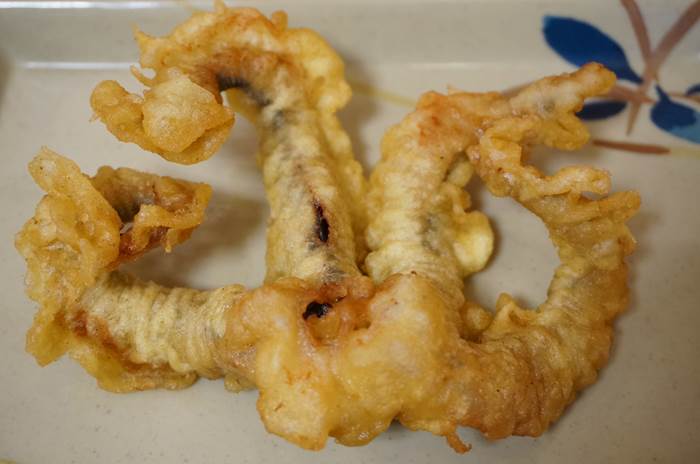 Tasty!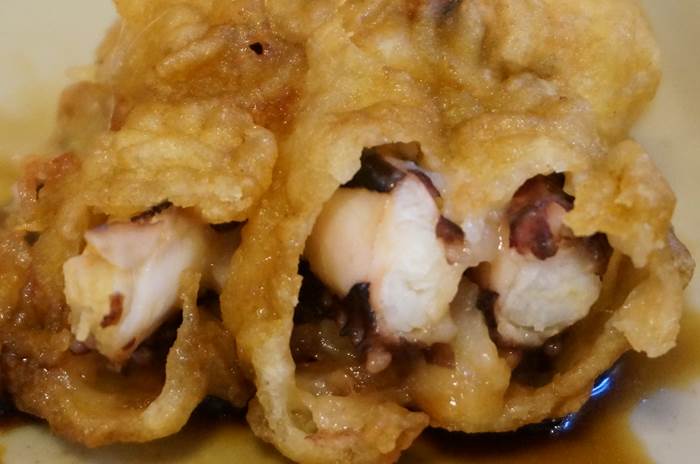 I often put sauce on it.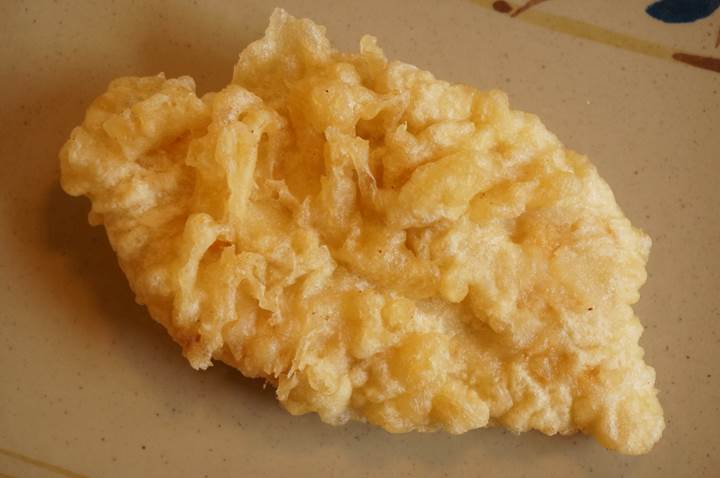 Chicken tempura 140 yen (とり天 Toriten)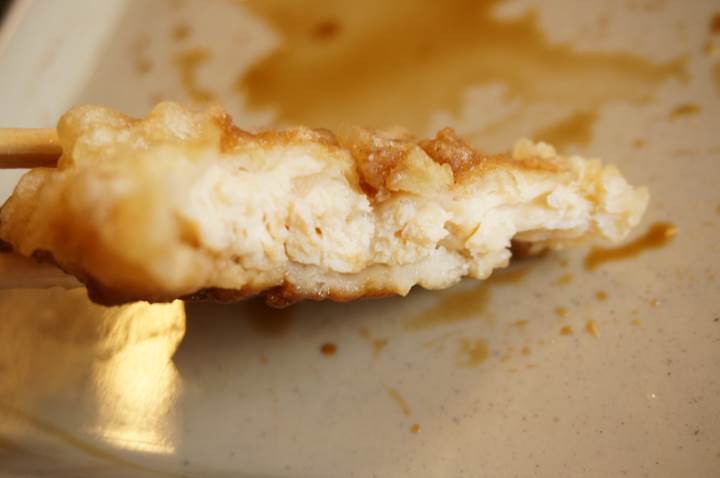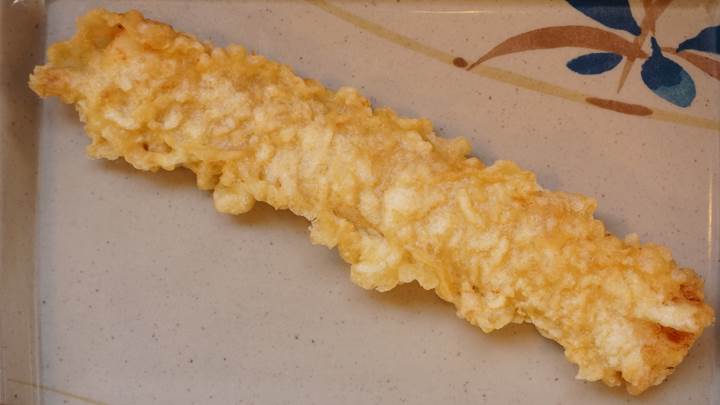 Calamari tempura 110 yen (いか天 Ikaten)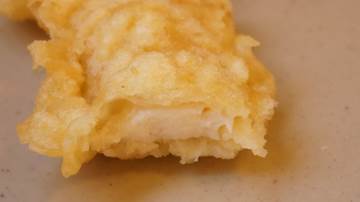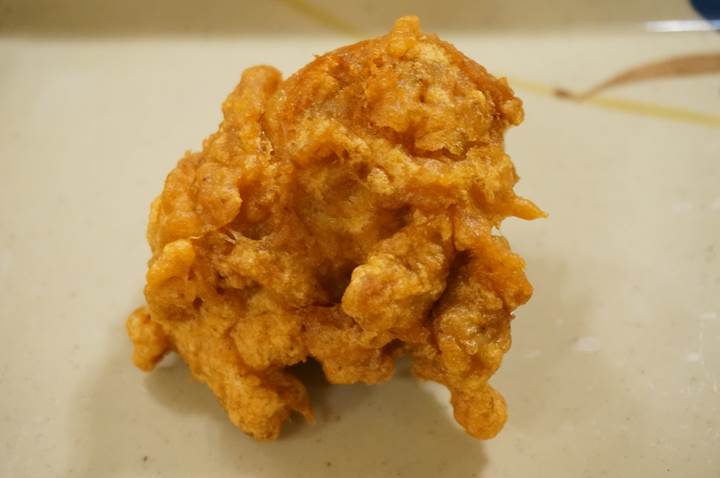 Fried chicken 100 yen (鶏の唐揚げ Tori-no-karaage)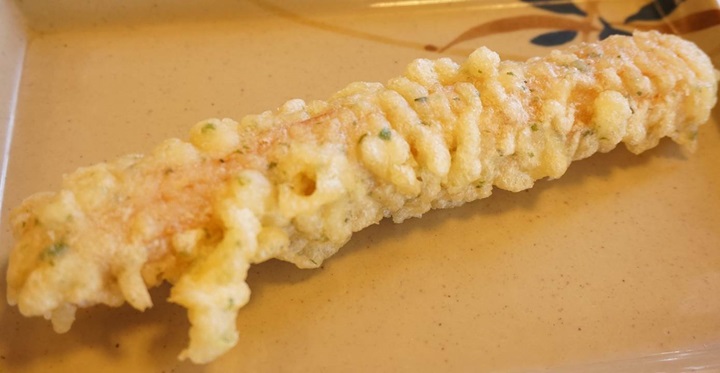 Nori flavor chikuwa tempura 110 yen (ちくわ磯辺揚げ Chikuwa-isobeage)
* Chikuwa is a kind of fish paste sausage.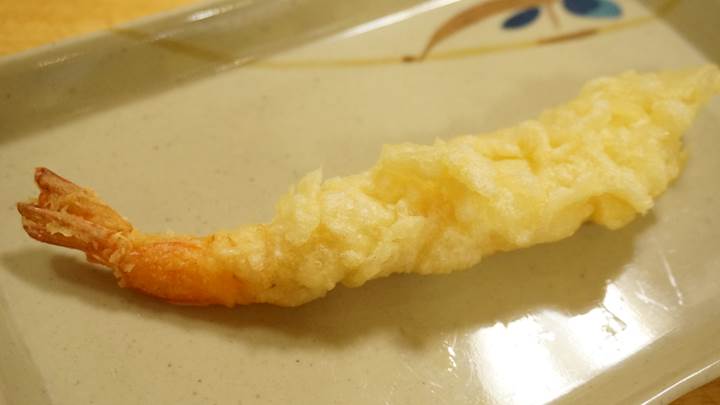 Prawn tempura 140 yen (えび天 Ebiten)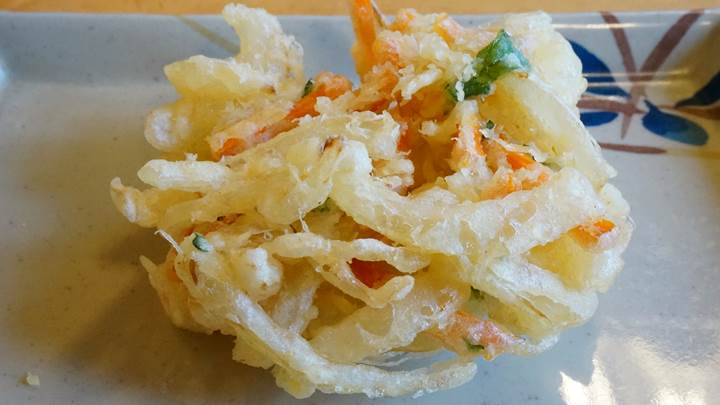 Mixed vegetables tempura 140 yen (かき揚げ Kakiage )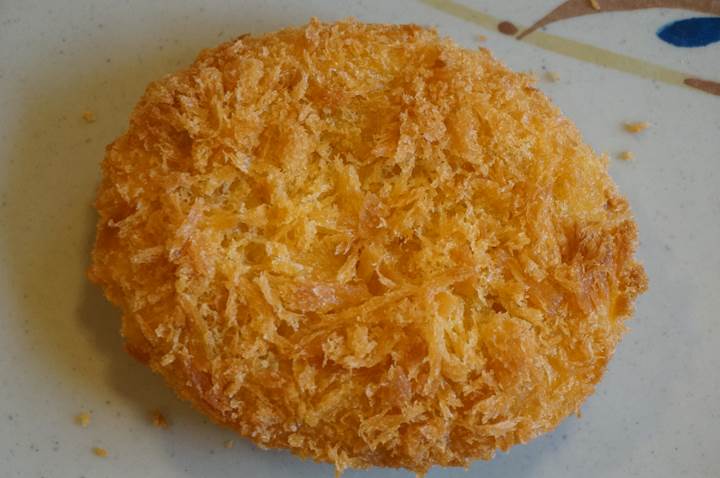 Fried mashed potato 120 yen (コロッケ Korokke)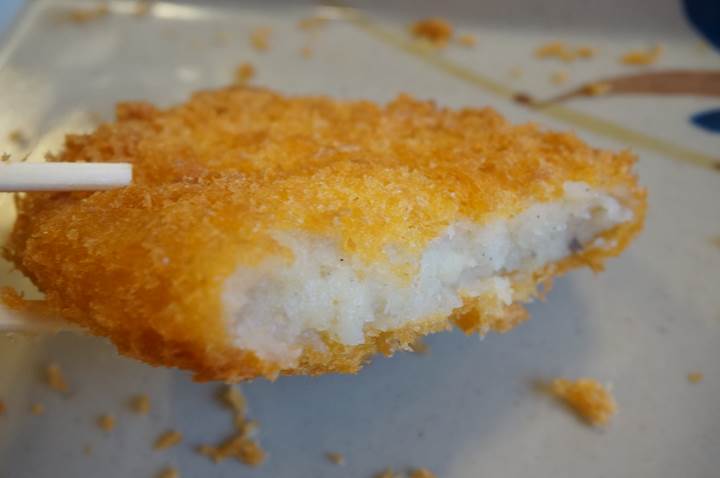 Hokkaido 北海道 Japan grown potato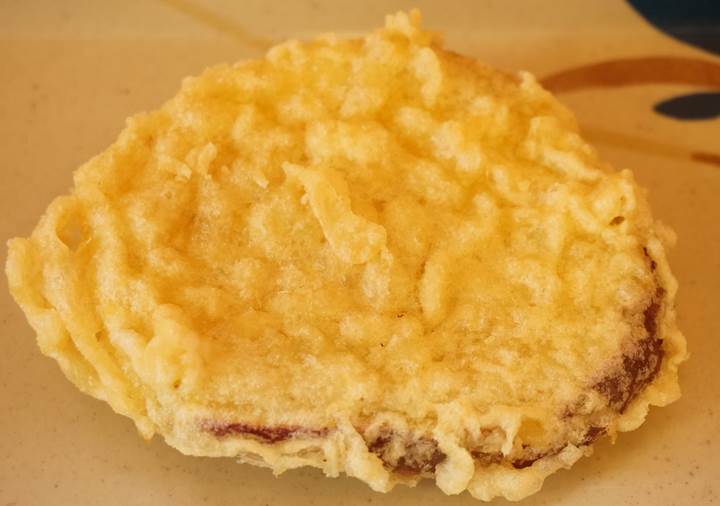 Sweetpotato tempura 110 yen (さつまいも天 Satsumaimo-ten)
No cover charge / No service fee
Non-smoking
The prices include tax.
HANAMARU UDON はなまるうどん is chain restaurant and there are so many restaurants in Japan.
Around central Tokyo :
Google Maps Please find the restaurants which are named Hanamaru Udon はなまるうどん on the map.

Official website
https://www.hanamaruudon.com
English picture menu
https://www.hanamaruudon.com/company_outline/company3.html