Hanamaru Udon is large udon chain restaurant. They offer inexpensive udon all over Japan. I like their udon borth and tempura.
They offer many kinds of Udon and tempura. Udon costs from 150 yen. A piece of tempura costs 100 yen to more.
Seasonal Recommended Udon from October 2019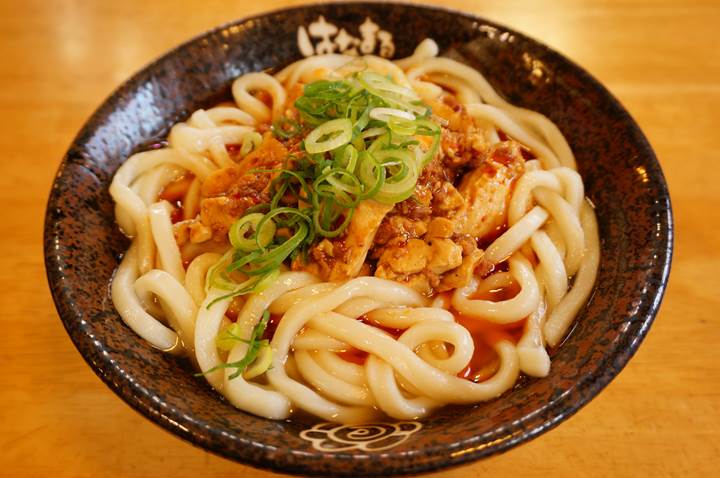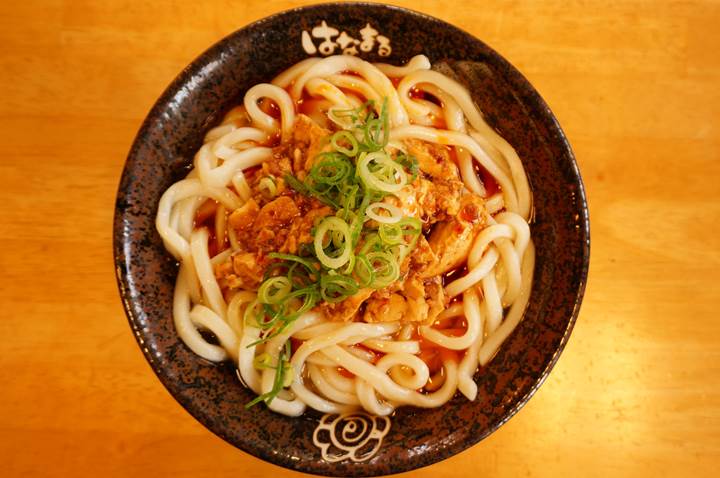 Sichuan-style Mapo Tofu Udon (麻婆あんかけうどん Mabo-ankake Udon)
Small 500 yen, Middle 600 yen, Large 700 yen
* It is seasonal item from 1st October, 2019.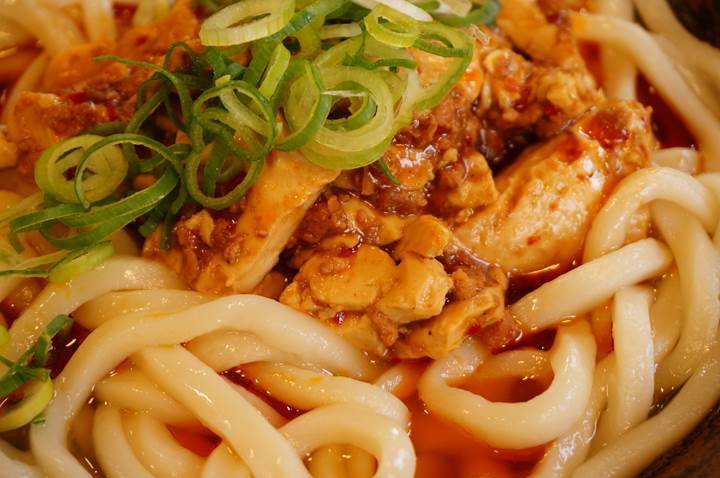 Udon topped with tofu and minced pork with spicy chili sauce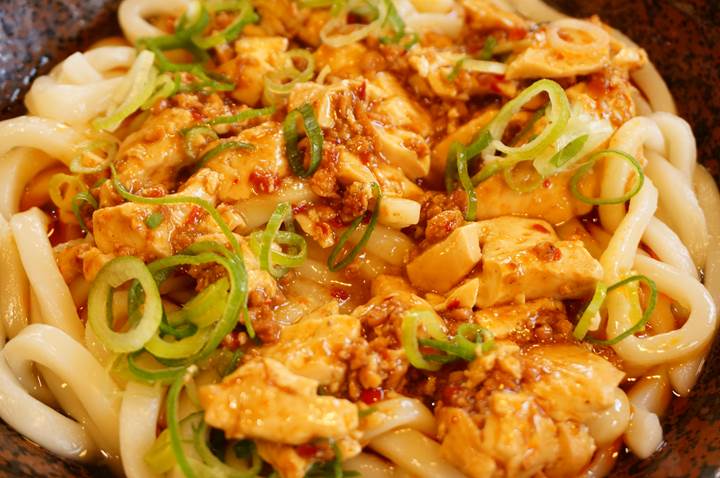 Main Dish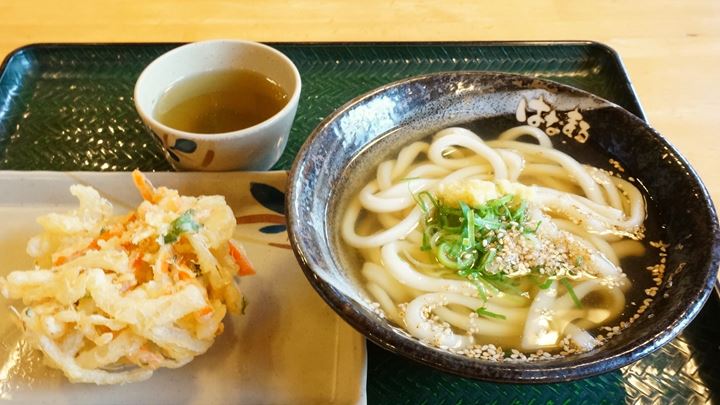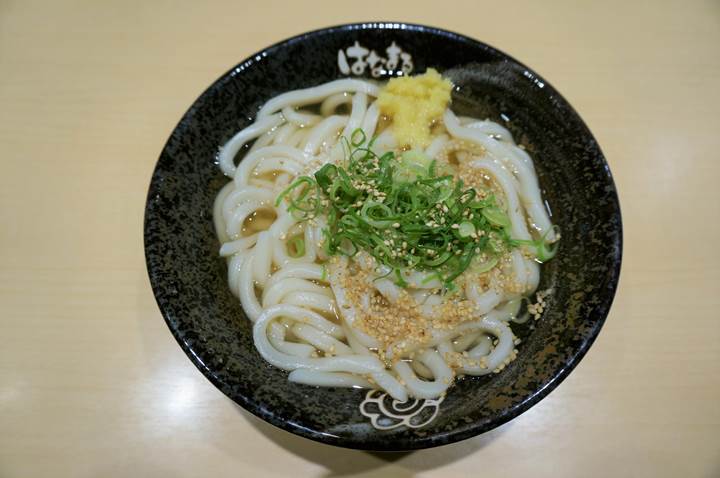 Kake Udon (かけうどん)
This is the lowest price udon Kake-shou かけ小 (Small size Kake-udon) for 150 → 220 yen. Such a cost effective!
M 250 → 320 yen
L 350 → 420 yen
These prices are changed on May 26, 2020.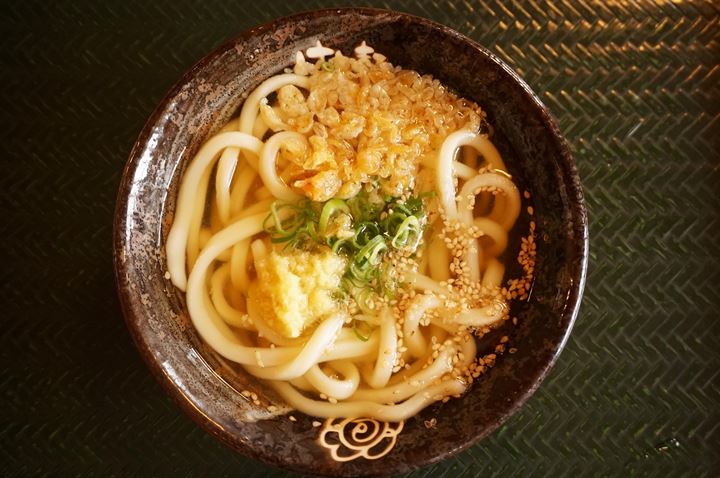 * The list prices are sometimes a little bit different at respective restaurants, especially downtown.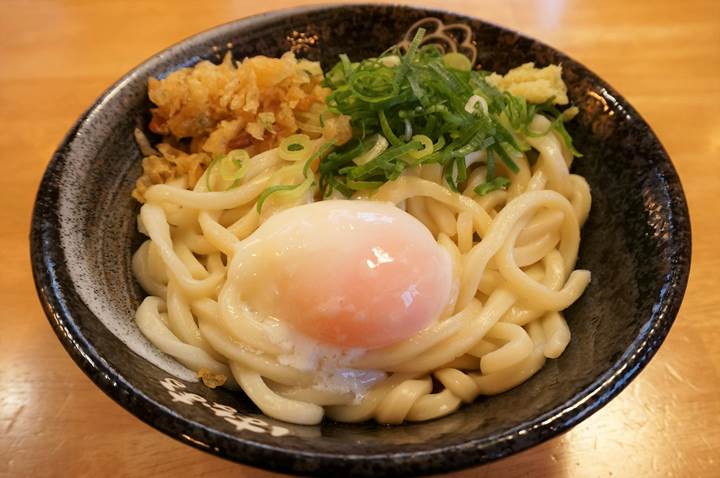 Special Soy Sauce Udon with Half Boiled Egg
温玉ぶっかけ Ontama-bukkake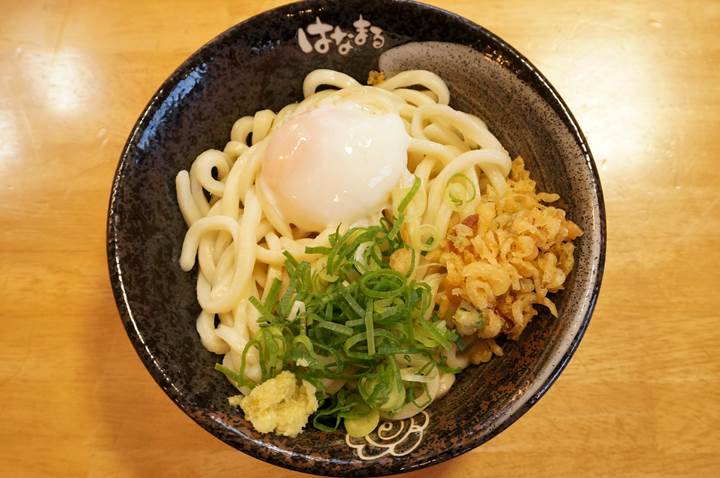 S 290, M 390, L 490 yen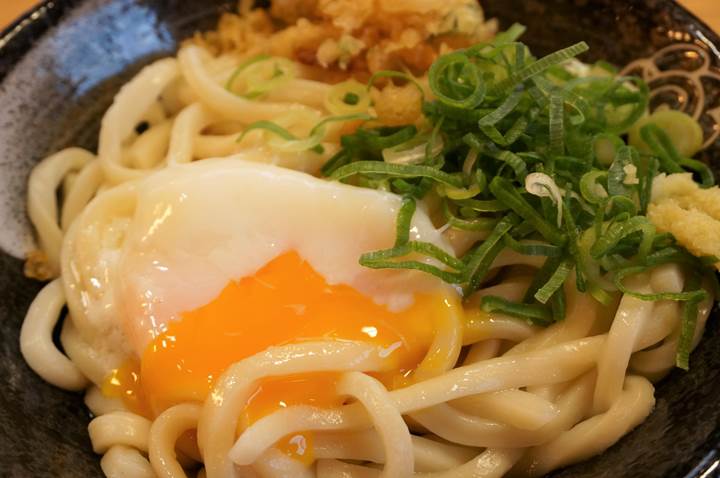 Ontama 温玉 (温泉玉子) means half boiled egg.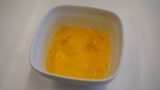 Japanese Raw Egg is Safe to Eat. 生卵(生玉子)、温泉玉子(温泉卵)
In Japan, we often eat raw eggs, typically those of chicken or quail. Many types of dishes are served with raw egg or a half boiled egg.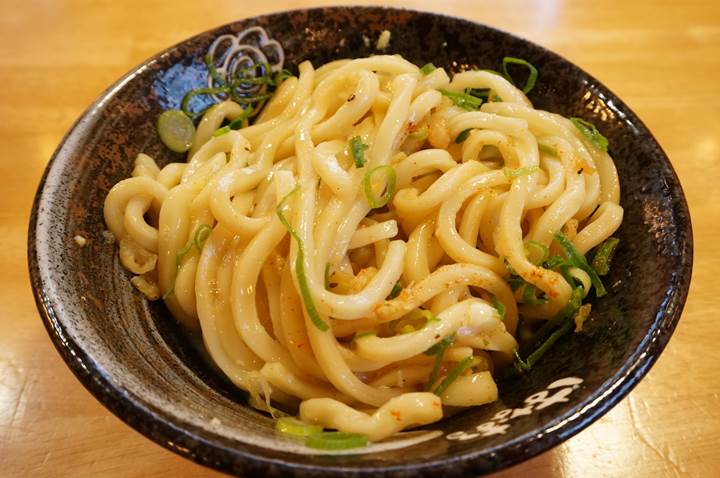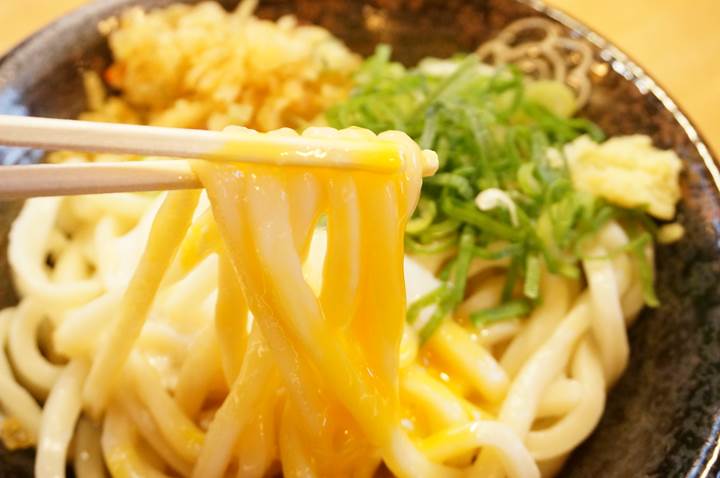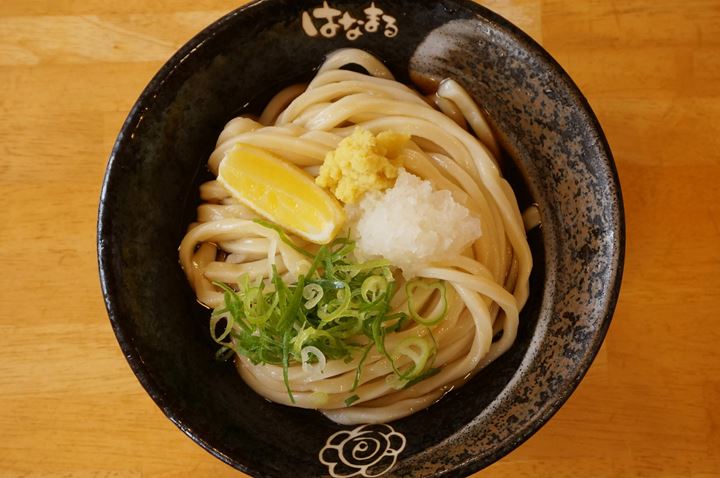 Special Soy Sauce Udon
* Choose Cold or Hot
ぶっかけ Bukkake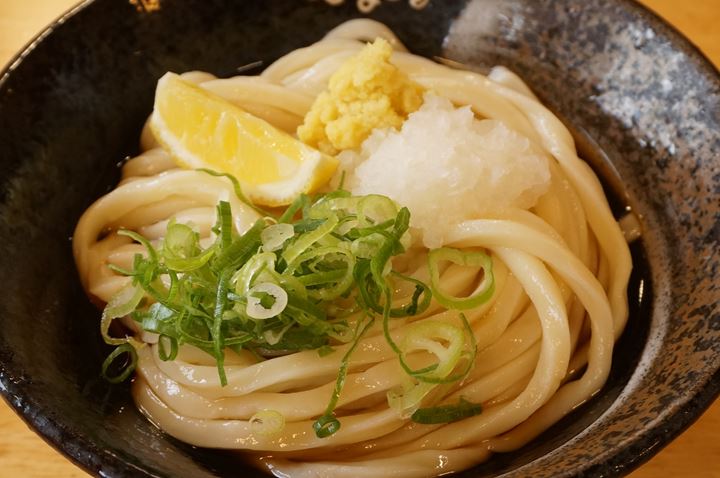 S 290, M 390, L 490 yen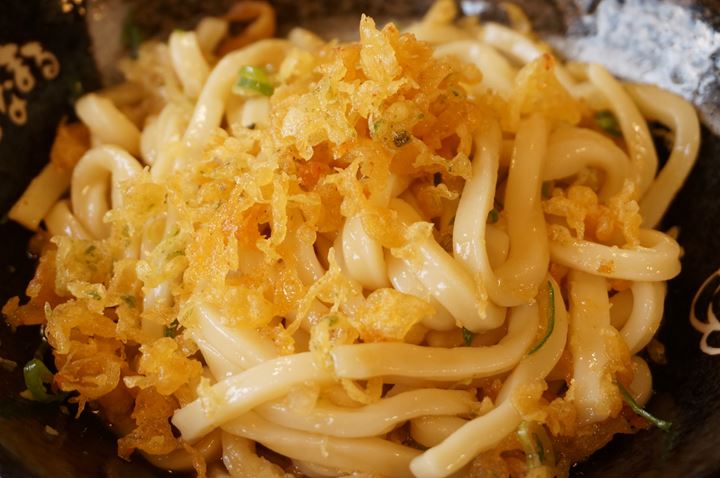 I put tempura crust on it.
Side Dish
They offer many kinds of side dishes such as tempura, deep-fried food, curry rice, rice ball and so on.
1st Squid Arms Tempura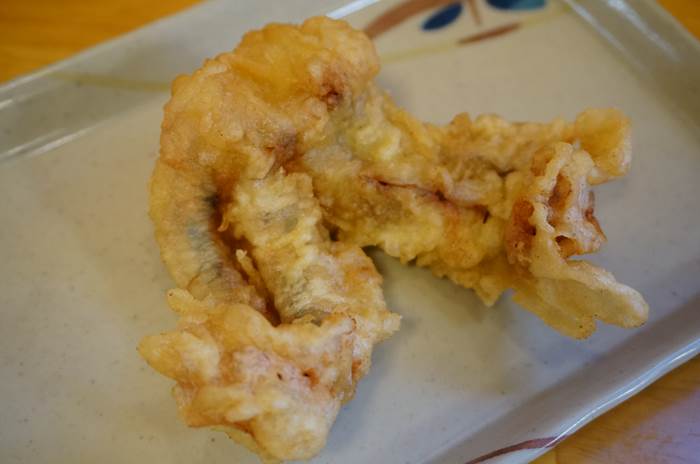 Squid Arms Tempura 130 yen
げそ天 Geso-ten
This is MY BEST tempura of the restaurant!
* It is seasonal item.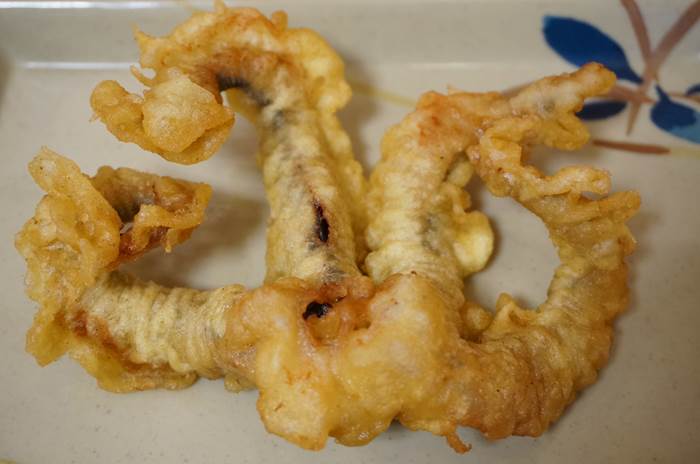 Tasty!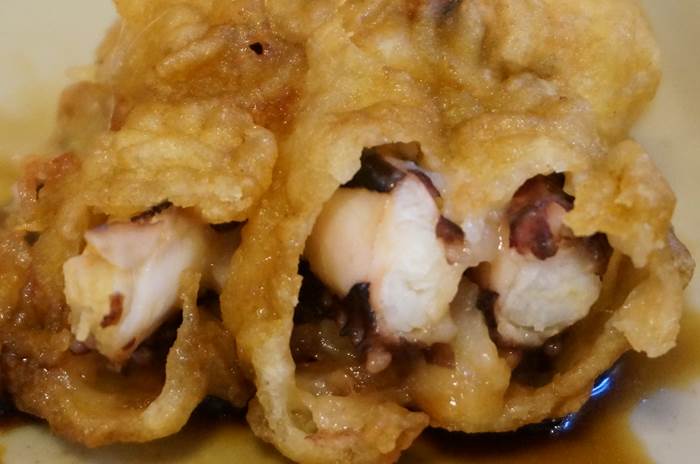 I often put sauce on it.
2nd Chicken Tempura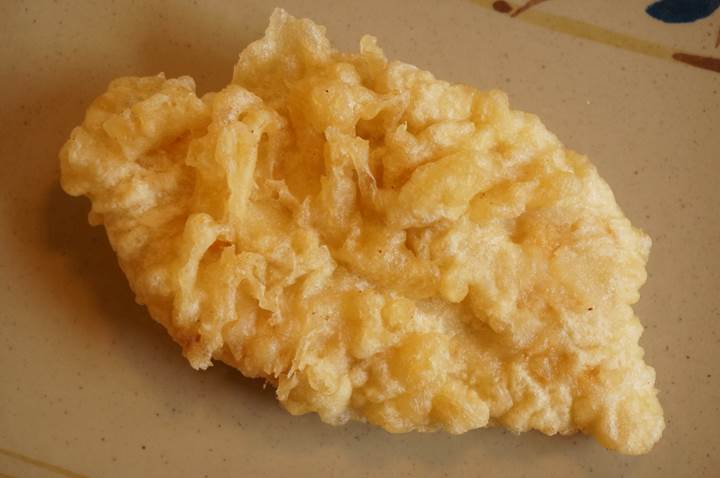 Chicken Tempura 130 yen
とり天 Toriten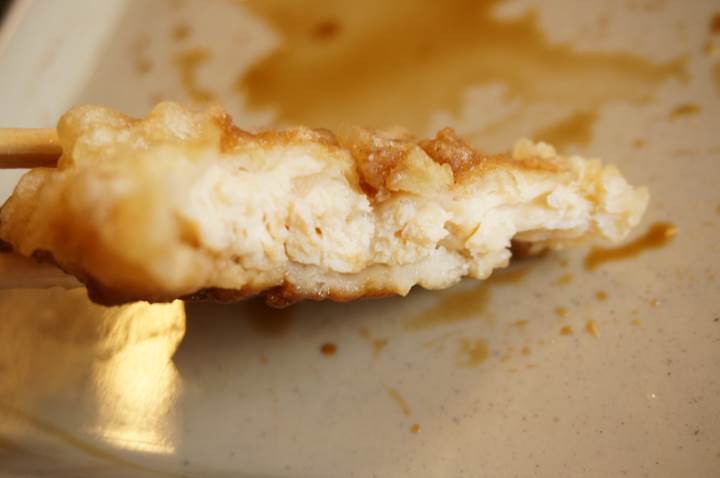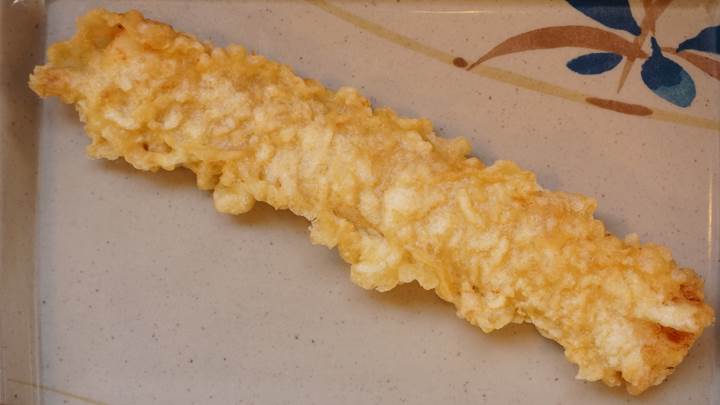 3rd Calamari Tempura
Calamari Tempura 120 yen
いか天 Ikaten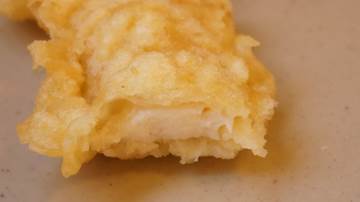 4th Fried Chicken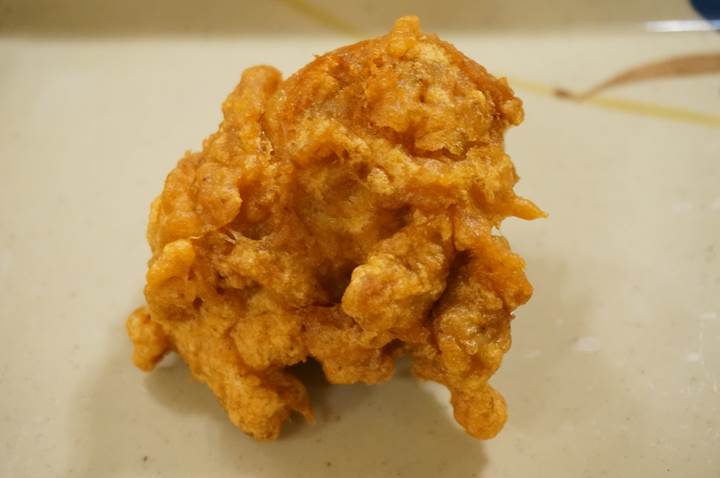 Fried Chicken 100 yen
鶏の唐揚げ Tori-no-karaage
5th Nori Flavor Chikuwa Tempura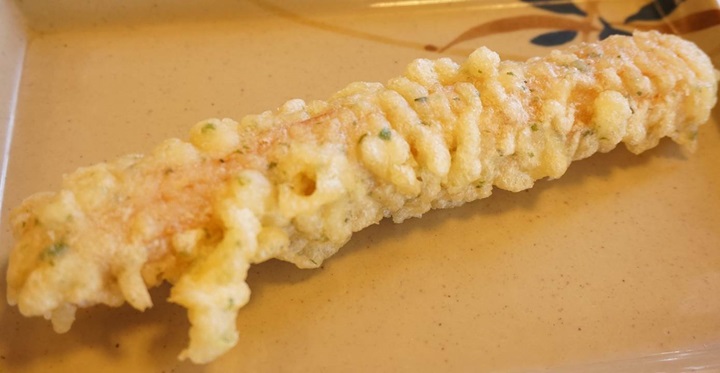 Nori Flavor Chikuwa Tempura 100 yen
ちくわ磯辺揚げ Chikuwa-isobeage
* Chikuwa is a kind of fish paste sausage.
Others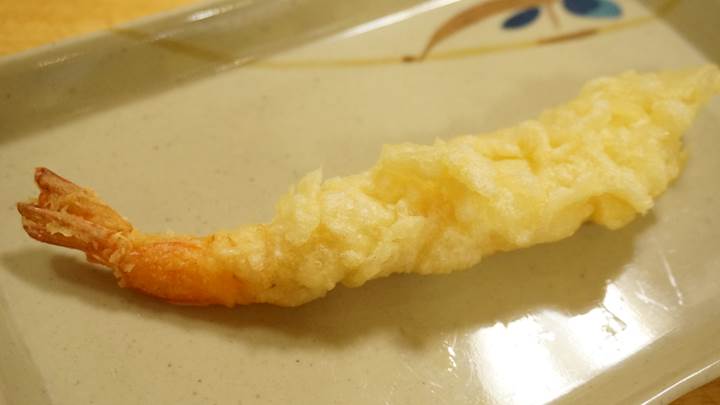 Prawn Tempura 130 yen
えび天 Ebiten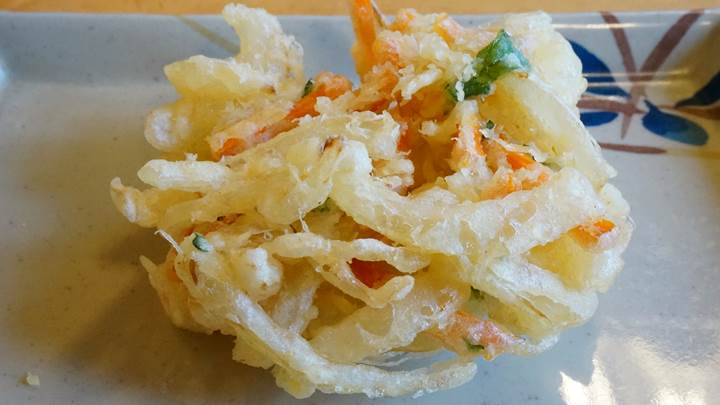 Mixed Vegetables Tempura 130 yen
かき揚げ Kakiage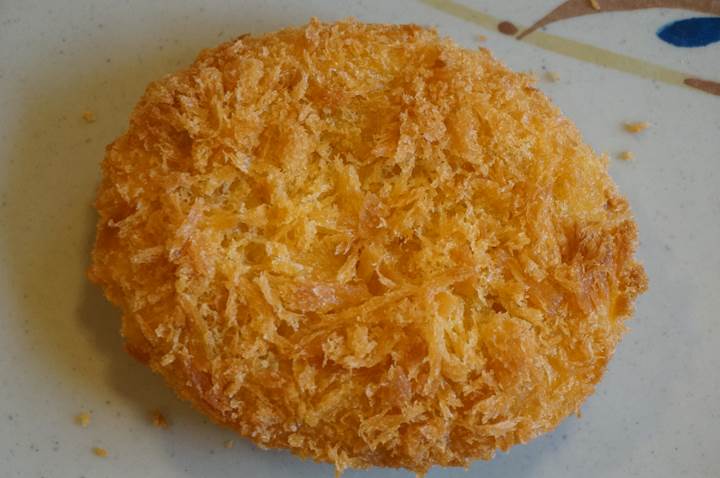 Fried Mashed Potato 110 yen
コロッケ Korokke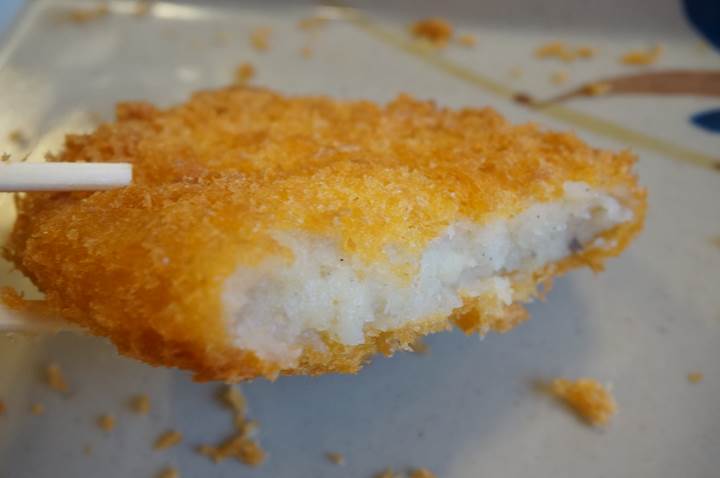 Hokkaido 北海道 Japan grown potato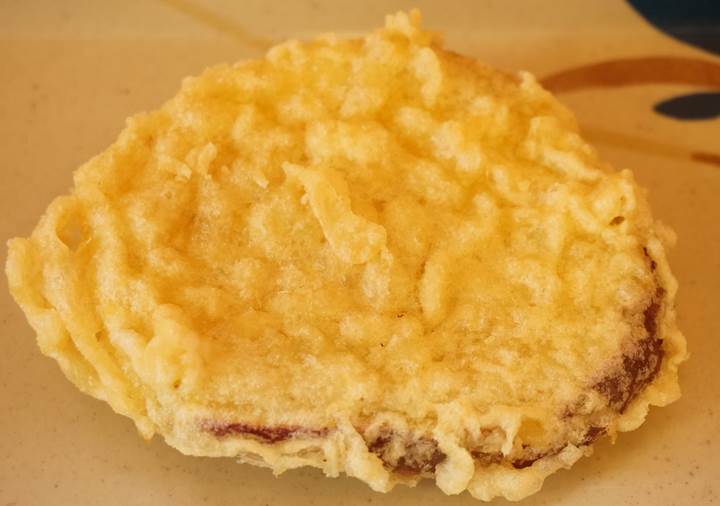 Sweetpotato Tempura 100 yen
さつまいも天 Satsumaimo-ten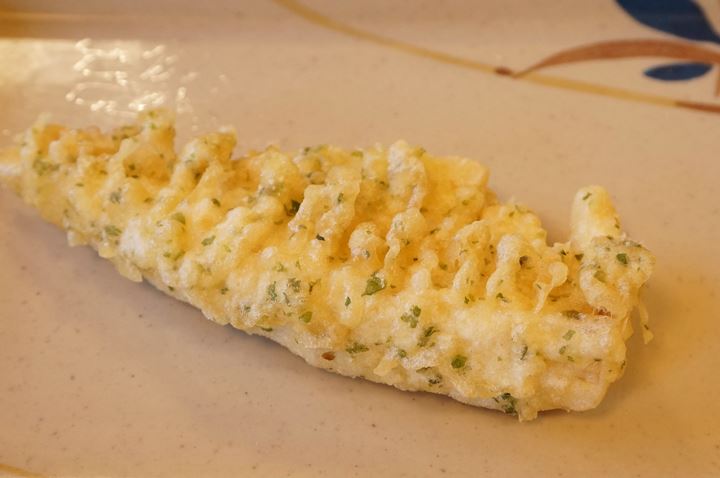 Bamboo Shoot Tempura
たけのこ天 Takenoko-ten
* Seasonal item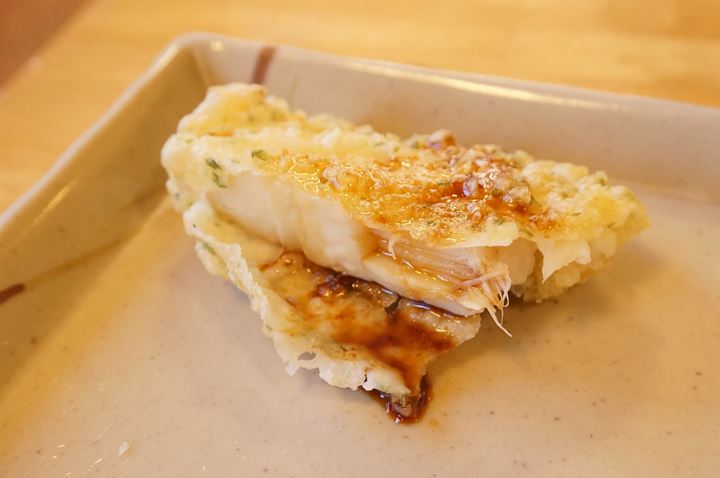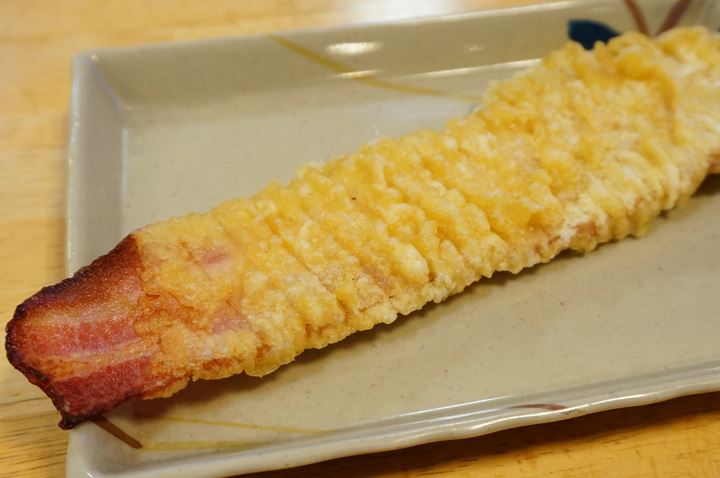 Long Bacon Tempura
はみ出しベーコン Hamidashi Bacon
* Seasonal item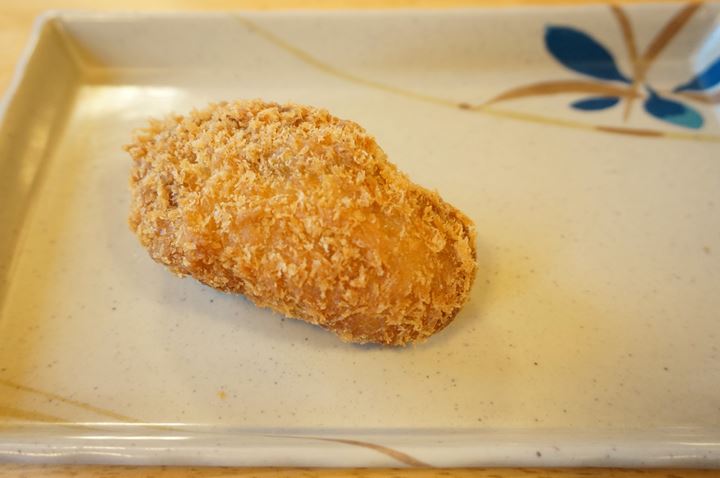 Deep Fried Oyster
牡蠣フライ Kakifurai
* Seasonal item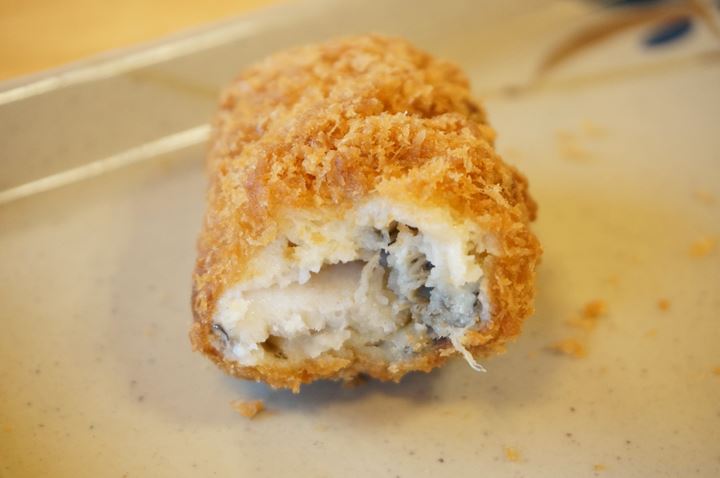 Information
No cover charge / No service fee
Picture menu is available.
No smoking

Tax is not included in the prices.

Green tea and water is self-service and free of charge.
Open from lunch time
English picture menu is available on the website, but there is no tempura information.
https://www.hanamaruudon.com/company_outline/company3.html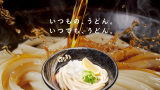 讃岐うどんのはなまるうどん
讃岐うどんのはなまるうどん公式サイト。期間限定うどんや、もっとうどんが好きになるお得な情報が満載!いつでもふらっと気軽に食べに行ける「はなまる」へ。今日も、明日もおいしい驚きをつくり続けます。
HANAMARU UDON はなまるうどん is large chain restaurant and there are so many restaurants in Japan.
They are located all over Japan but I introduce some restaurants around popular sightseeing places in downtown Tokyo.
Check out Google Maps below!
Information and prices are as of October 2019.
---
Other recommended udon restaurants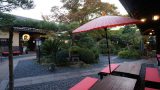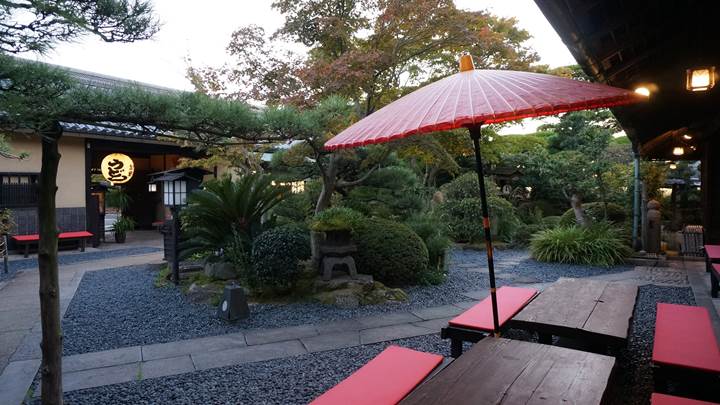 The best udon I have ever had is Udon Honjin YAMADAYA in Kagawa Prefecture, Japan. うどん本陣 山田家 讃岐本店
A udon restaurant Udon Honjin YAMADAYA うどん本陣 山田家offers delicious udon in traditional Japanese style residence that was used in 1751-1829.They also has a branch restaurant in Roppongi 六本木 Tokyo.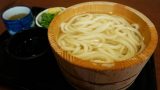 Udon of MARUGAME SEIMEN in Japan 丸亀製麺 うどん
I go to this udon restaurant once or twice a month.