Yokohama Iekei Style began as a single ramen restaurant in Yokohama 横浜 City Kanagawa 神奈川 Prefecture next to Tokyo a long time ago. Iekei ramen is one of Yokohama's local culinary delicacies.
Specialties of Yokohama Iekei Style Ramen
Thick and a little firm noodles
Rich and creamy broth: Tonkotsu (pork bone), chicken oil and soy sauce flavors
Topped with spinach, Chashu (Slice of stewed / roast pork belly), boiled egg (or quail egg), Nori (Pressed, dried seaweed = Sea vegetable sheet)
Most Yokohama Iekei ramen restaurants allow you to customize the broth, the boiling time of the noodles and the quantity of fat / oil when you order (or hand the meal ticket to the staff).
In addition, after your ramen is prepared and delivered, you can add your favorite spices from the many choices available for free on the counter or table.
Soy Sauce Ramen (Classic Ramen)
ICHIKAKUYA's classic ramen is simply named RAMEN ラーメン.
It is based on a tonkotsu (pork bone) and soy sauce broth.
It includes a quail egg, spinach, nori and chashu.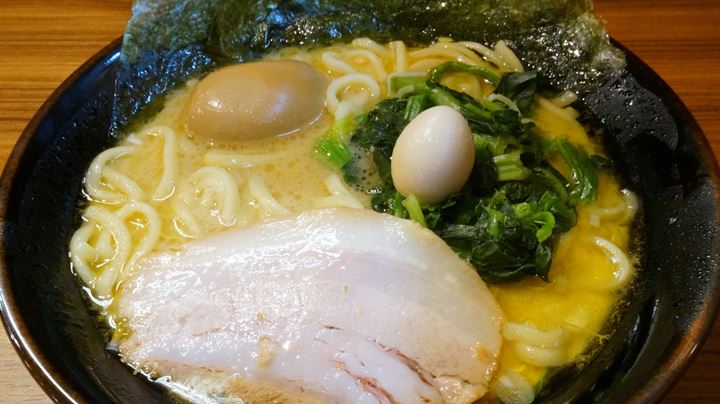 A normal egg is an additional topping.
Ramen + A Seasoned Normal Egg (Topping)
ラーメン + 味玉(トッピング)
730 yen + 110 yen

It is also called
Ajitama Ramen
味玉ラーメン
on their main menu.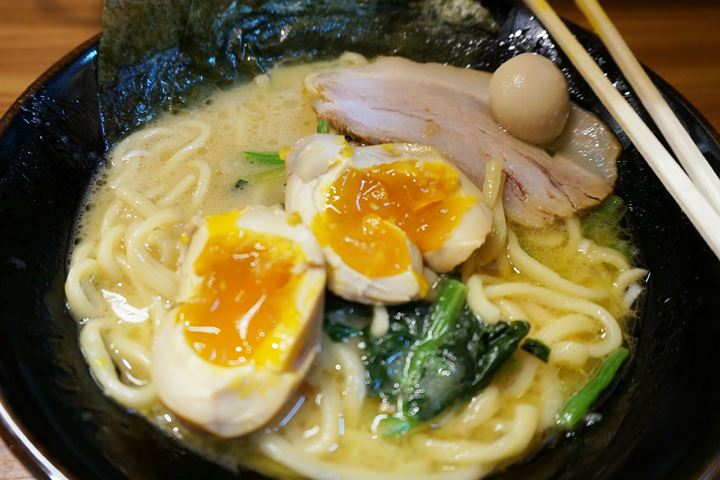 Seasoned half boiled egg is tasty.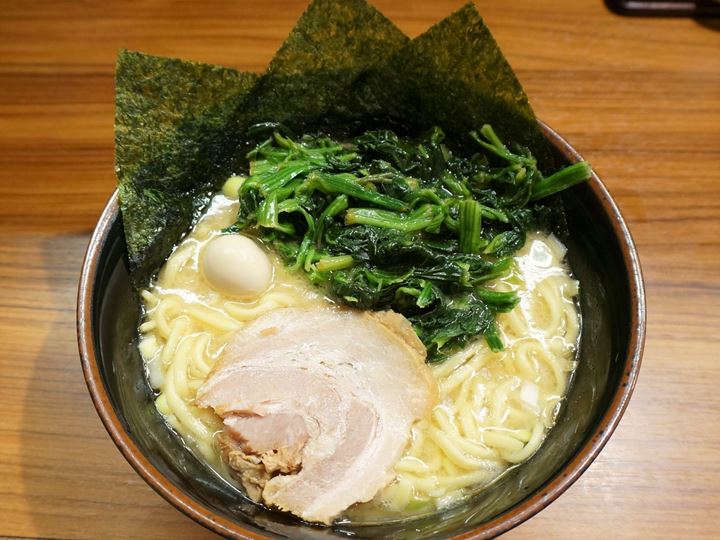 This photo is twice the size of spinach.
Ramen + Spinach (Topping)
ラーメン + ほうれん草(トッピング)
730 yen + 110 yen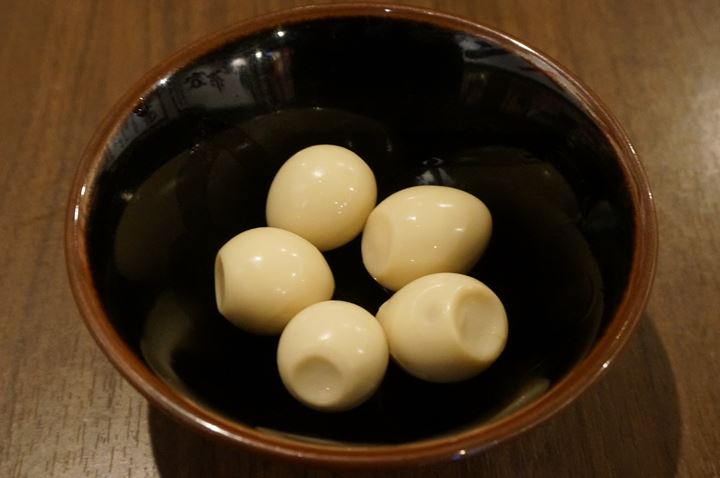 5 Quail Eggs (Topping)
うずら5コ Uzura (トッピング)
110 yen

Seasoned hard boiled quail eggs is also tasty.

Get a coupon for this topping from their official website!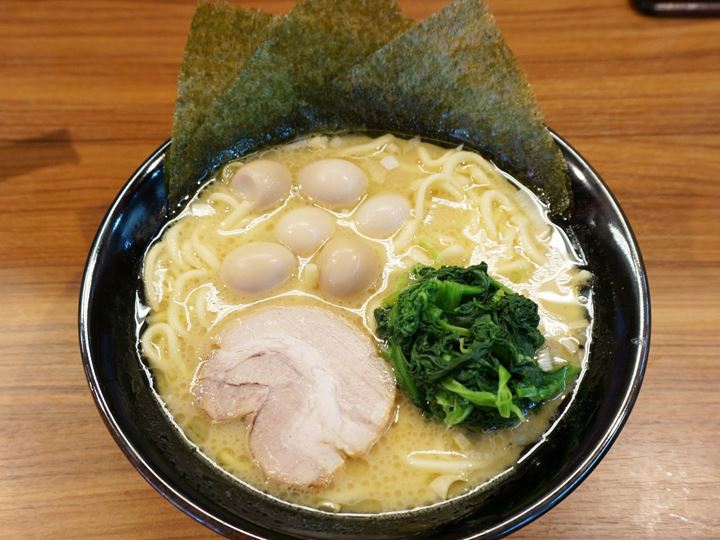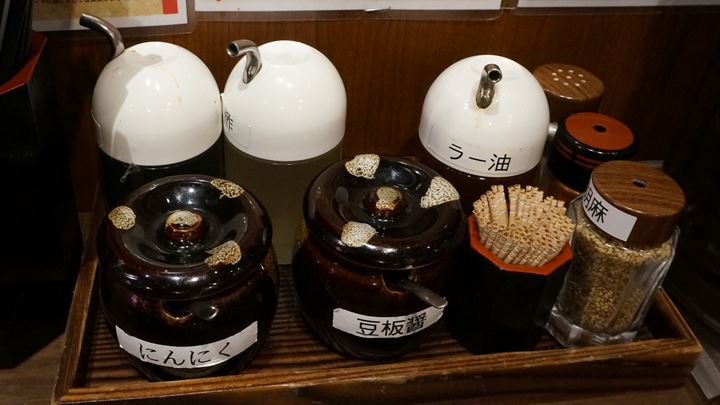 Many kinds of seasonings are available.
Gyoza Dumplings Sauce
Vinegar
Chili Oil
Garlic Paste
Chili Bean Sauce
Black Pepper
Chili Pepper
Sesames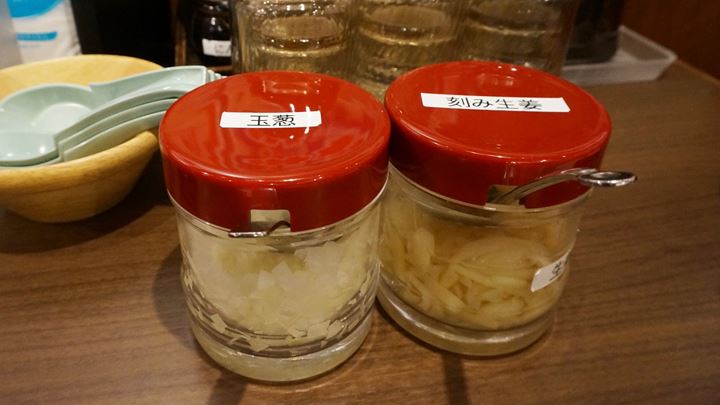 Chopped Onion
Chopped Ginger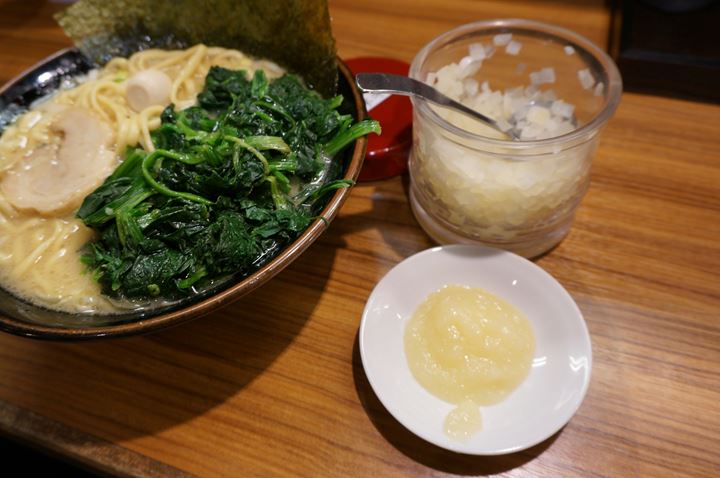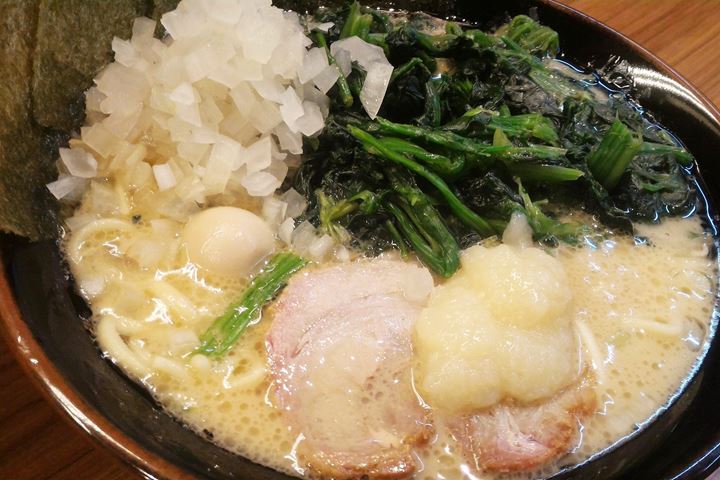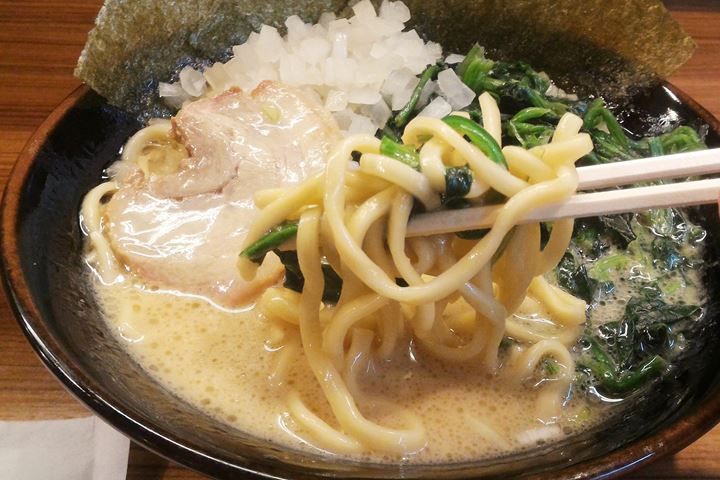 Thicker noodles than typical ramen noodles
Salt Ramen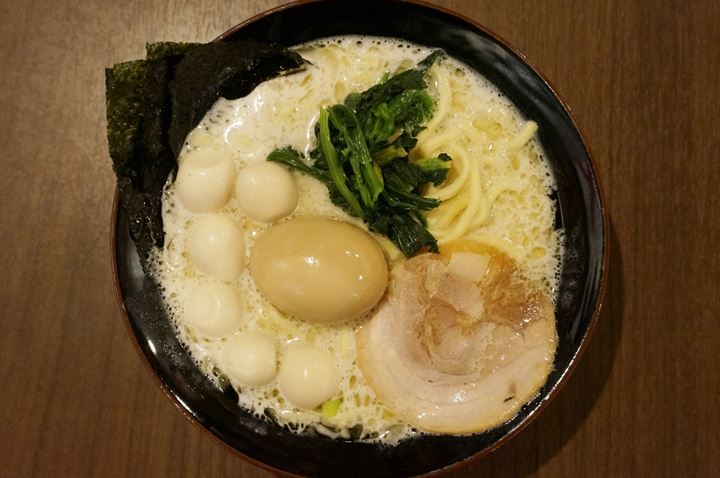 Salt Ramen + A Seasoned Normal Egg (Topping) + 5 Quail Eggs (Topping)
ラーメン + 味玉(トッピング) + うずら5コ(トッピング)
730 yen + 110 yen + 110 yen

It is also called
Ajitama Shio Ramen
味玉塩ラーメン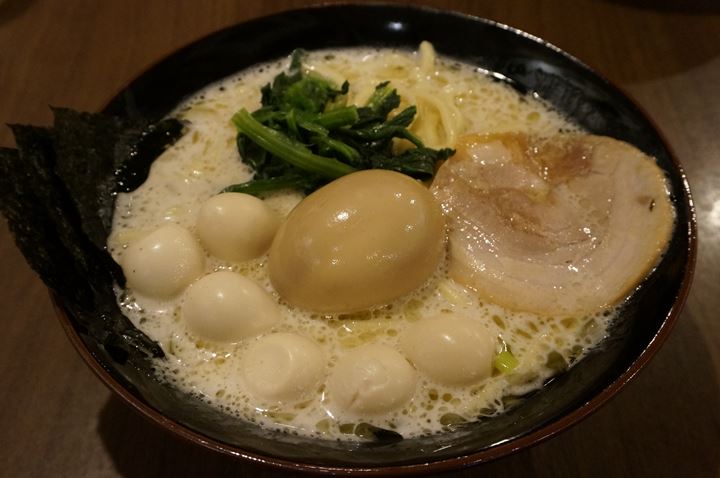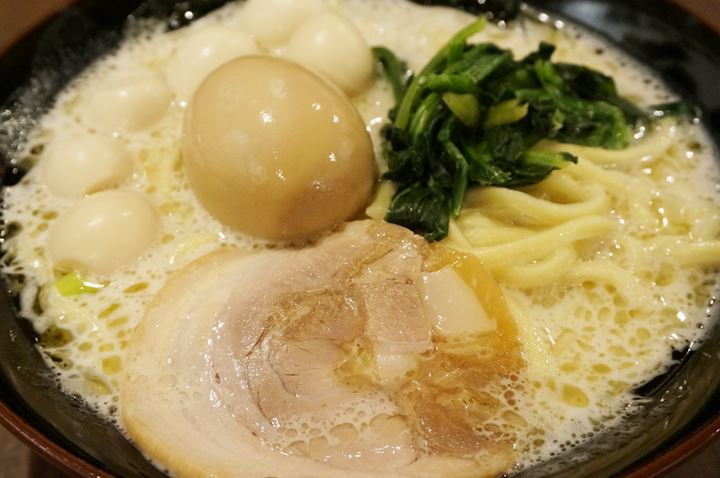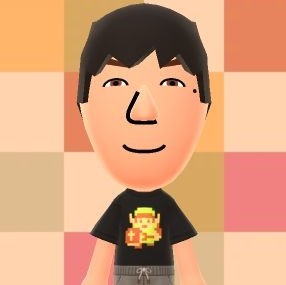 To be honest.
I prefer the soy sauce (classic) ramen to the salt one.

Their salt ramen tates very creamy like milk. It is not my favorite broth.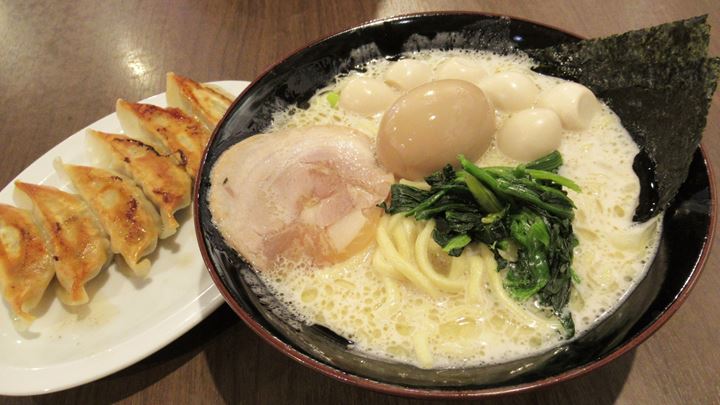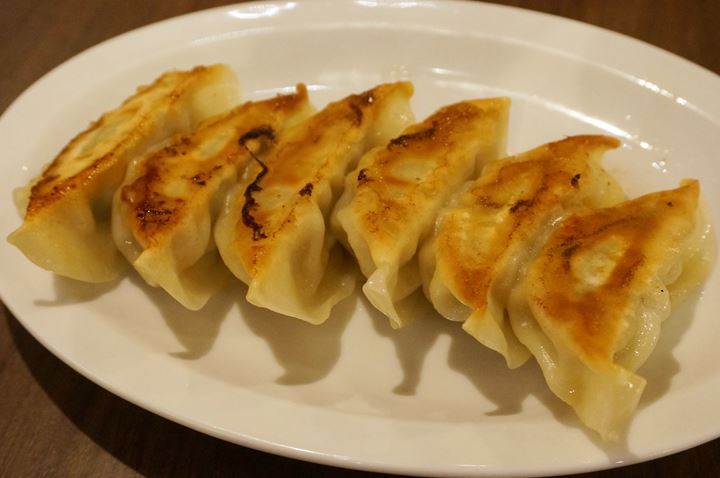 Gyoza Dumplings
肉汁餃子
310 yen (6p)
570 yen (12p)
Miso Ramen
This is a new type of ICHIKAKUYA's ramen.
They use 3 kinds of miso in the broth.
Instead of spinach and a quail egg, there are a lot of smoky garlic oil and vegetables.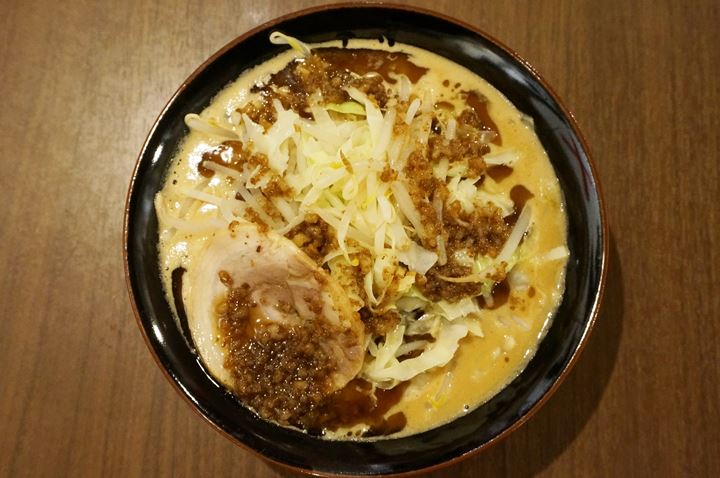 Miso Ramen with Minced Backfat
背油 味噌壱郎ラーメン
Seabura Misoichiro Ramen
880 yen

This a seasonal ramen until the end of February 2020.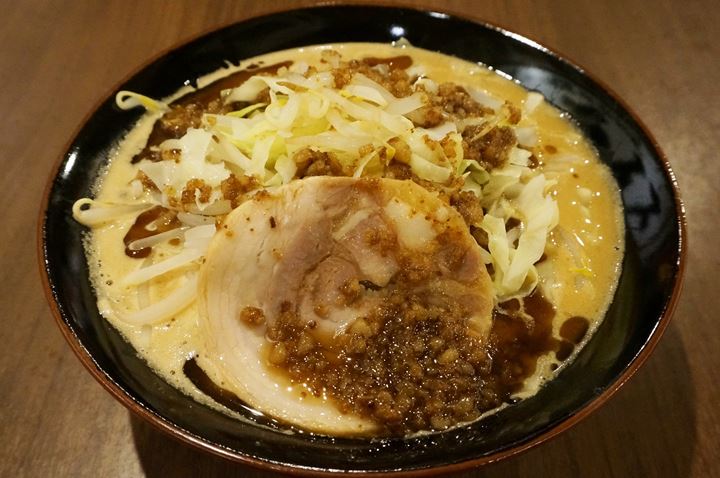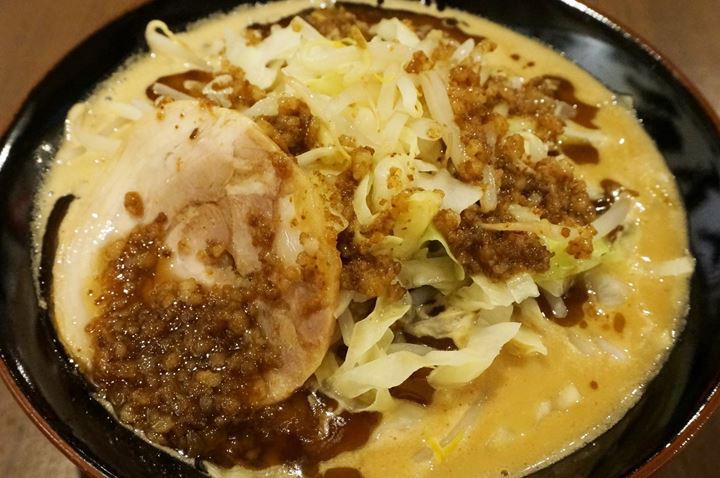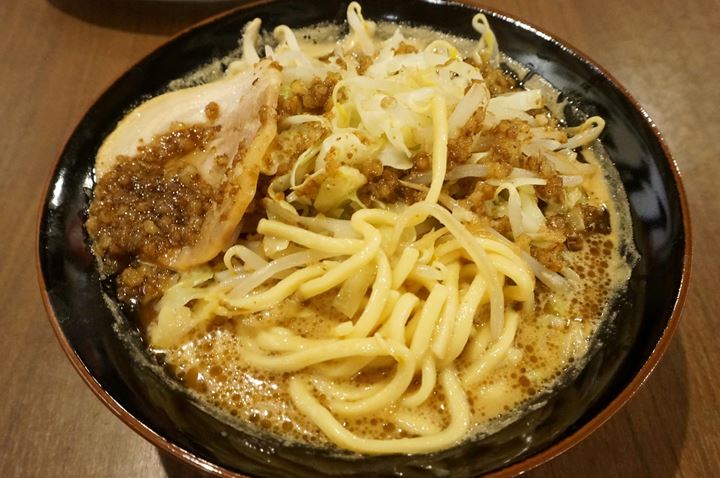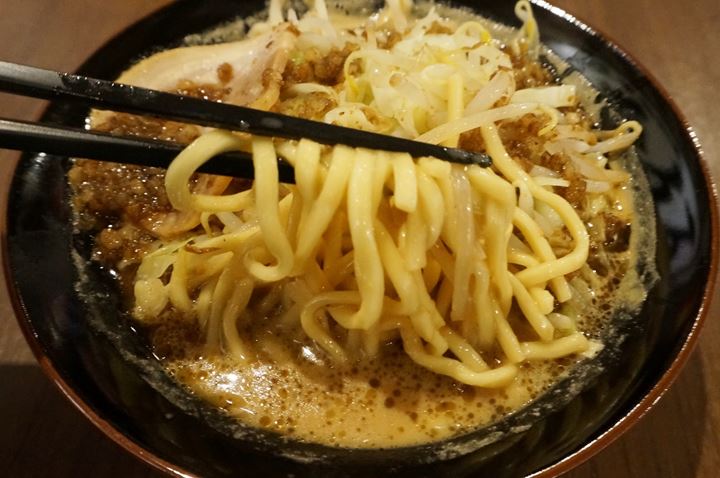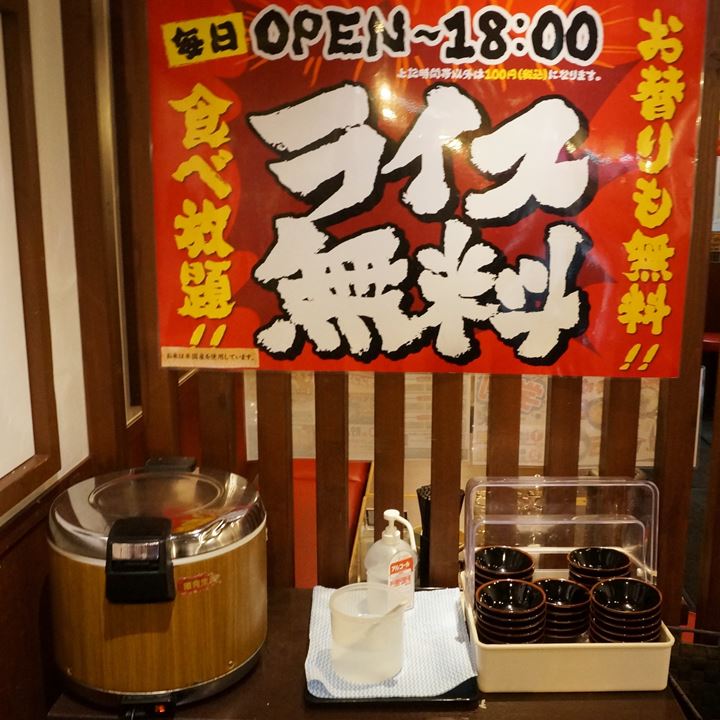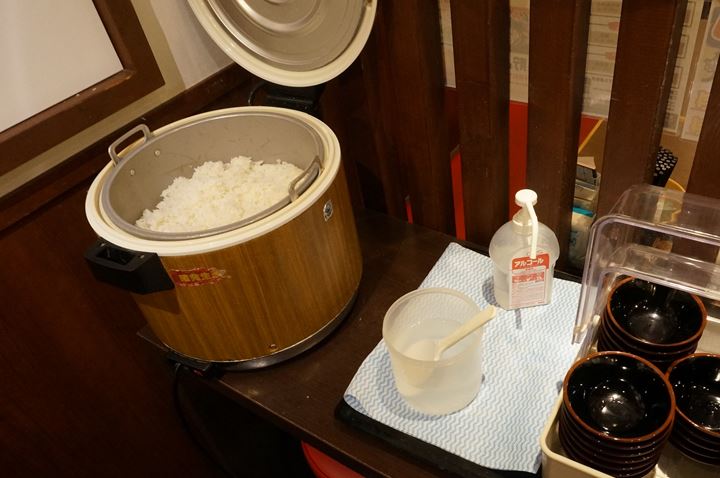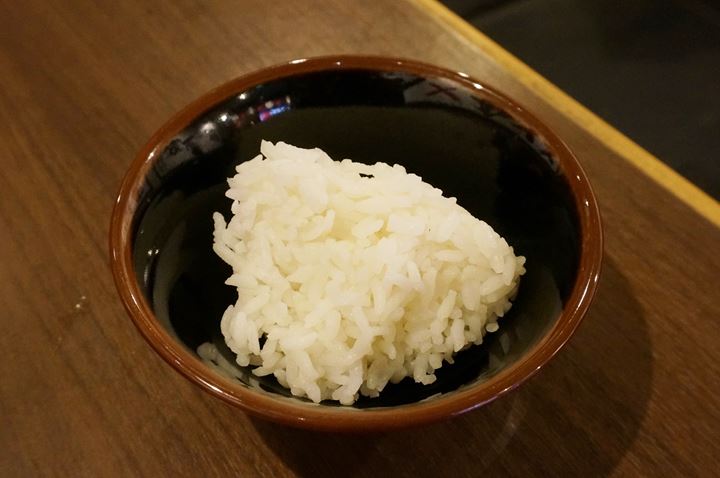 Putting rice in the broth after eating the noodles is just perfect. You can enjoy risotto.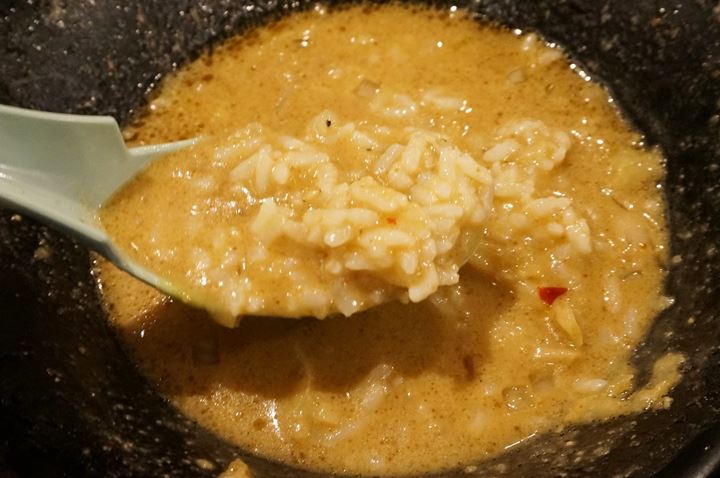 Information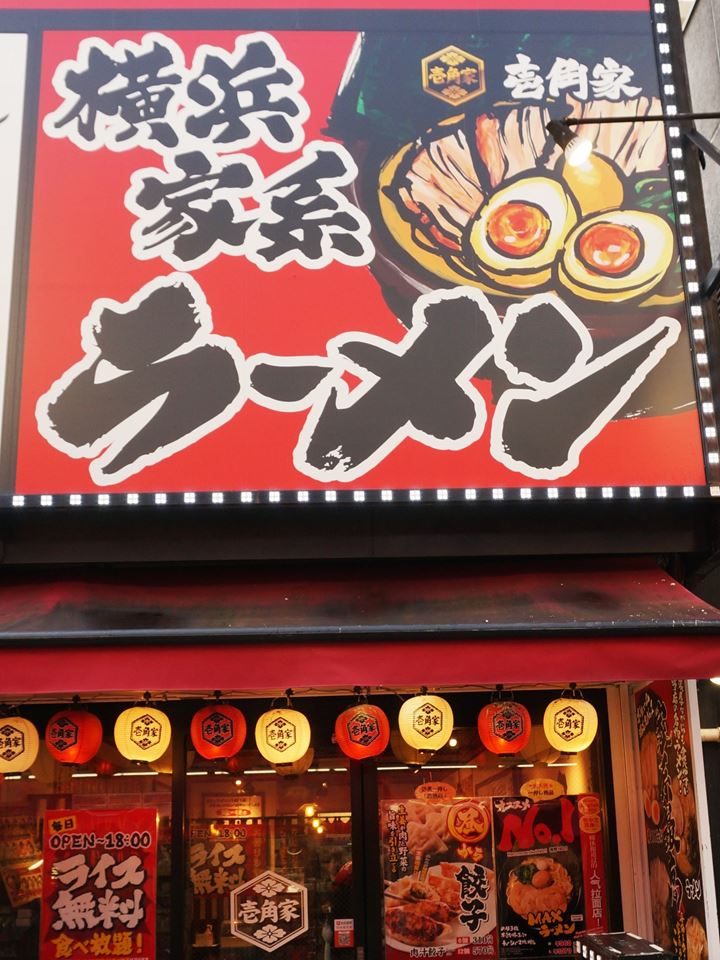 Restaurant name
Yokohama Iekei Ramen ICHIKAKUYA
横浜家系ラーメン 壱角家

Website (in Japanese)
横浜家系ラーメン 壱角家
横浜家系ラーメン壱角家 妥協を許さない本物の濃厚スープ。家系ラーメンの最高峰。お客様の「旨い!」の声が聞きたくて!1度食べたらクセになり。2度食べたら忘れられない。3度食べたらやめられない。出店エリアは関東から全国へ広がる横浜家系ラーメントップチェーン。
No service fee / No cover charge

The menu and prices sometimes vary from restaurant to restaurant.

Japanese and English picture menu is available.
You can get a topping coupon below.
You can show the online coupon through your phone.

The website states that you can add one of the following list.
のり増し Nori
Sea Vegetable sheets
うずら Uzura
5 Quail Eggs
麺大盛り Men-oomori
Extra noodles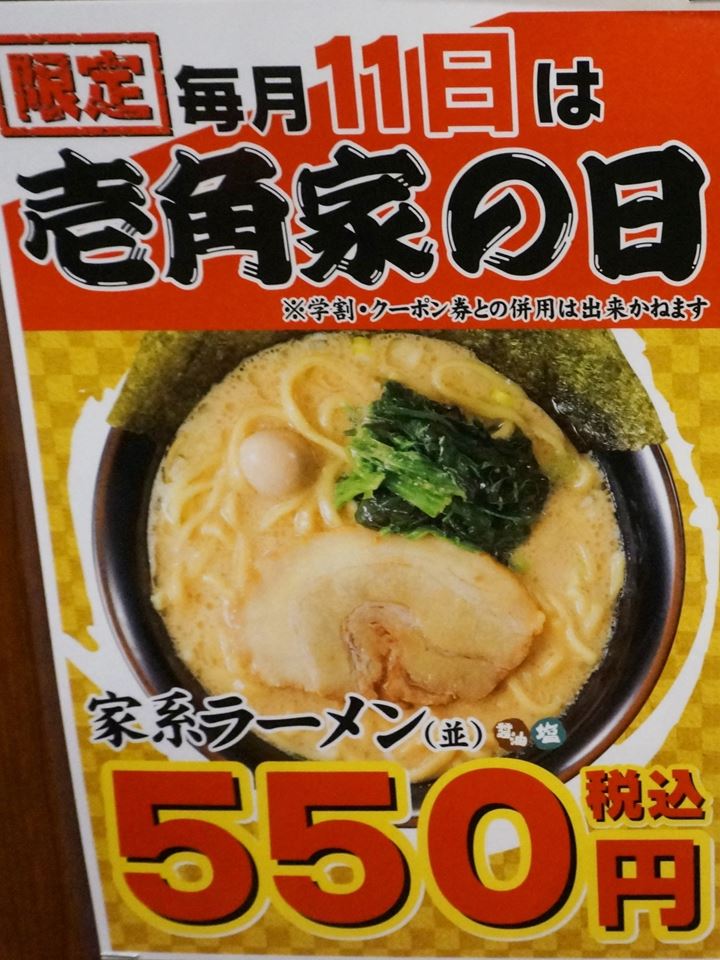 Ikkakuya = Ichikakuya 壱角家
I introduce some restaurants around popular sightseeing places in downtown Tokyo.
Check out Google Maps below!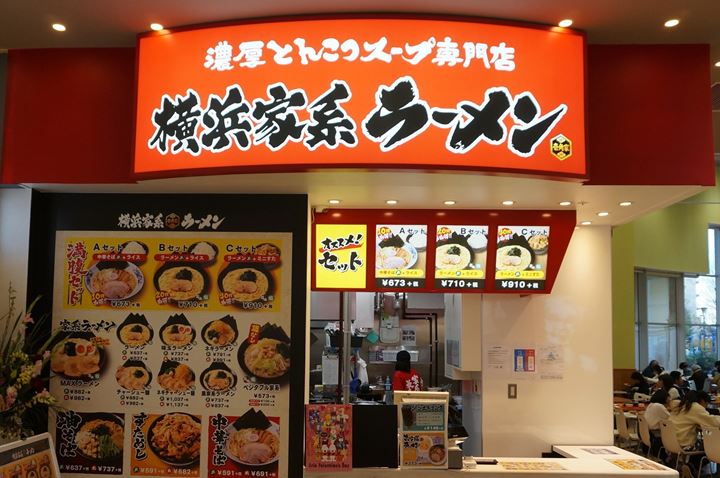 Nishiarai 西新井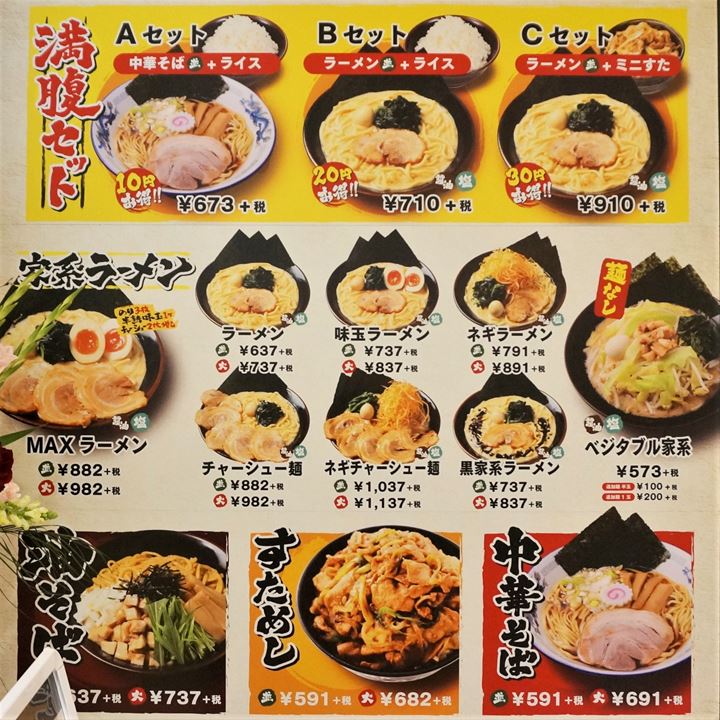 Menu at Nishiarai Branch (excluding 10% tax)
Information and prices are as of January 2020.
---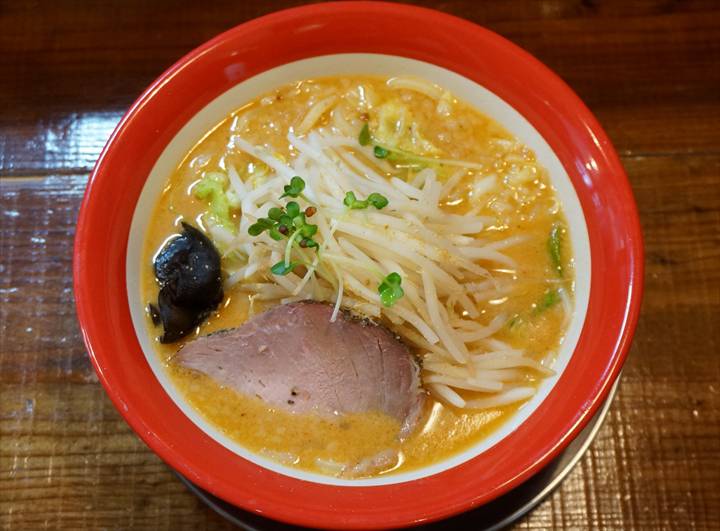 Ramen
Articles of "Ramen".