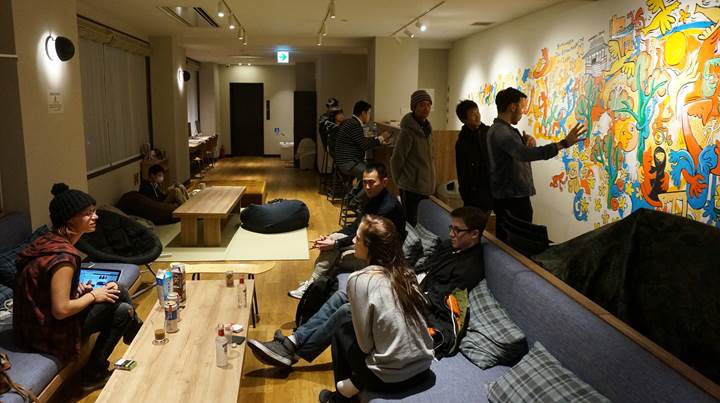 This reasonable hostel has clean, nice rooms and facilities.
Just make yourself at home in the lounge (on the picture above) and Cafe&Bar (on the 2nd floor).
You can meet with friendly guests there.
The lounge on the 3rd floor is for hostel guests only.
Room Photos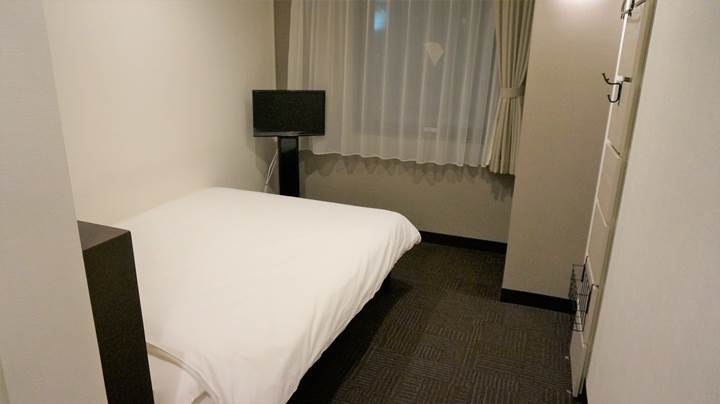 Private room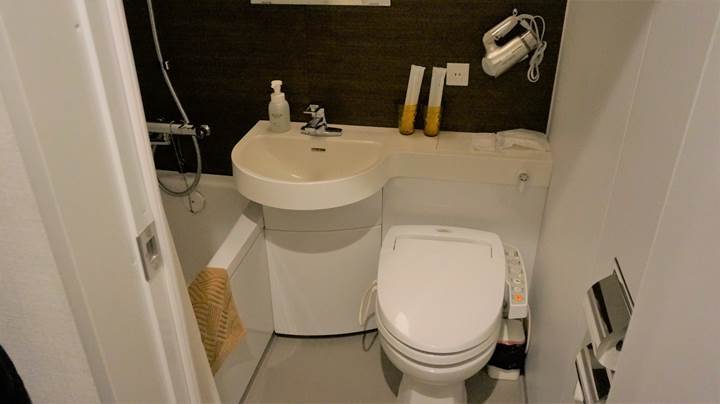 Shower toilets (electric bidet and toilet seat) are available.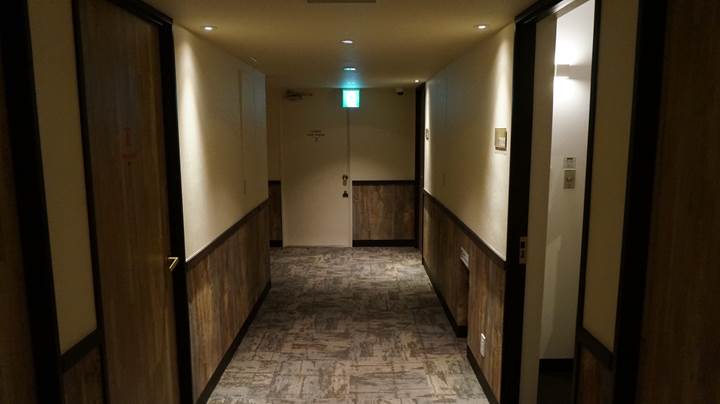 Hallway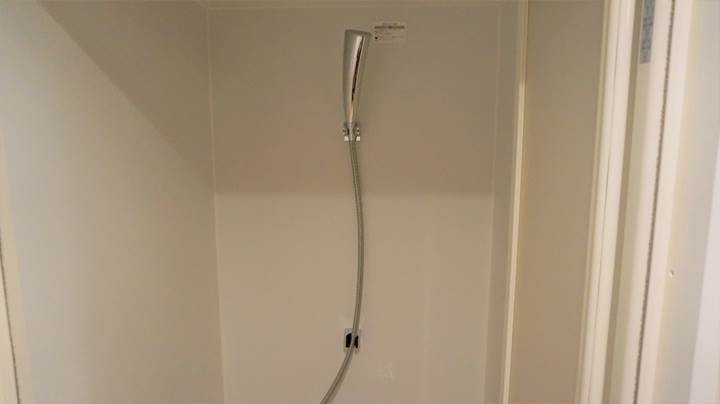 Shared bathroom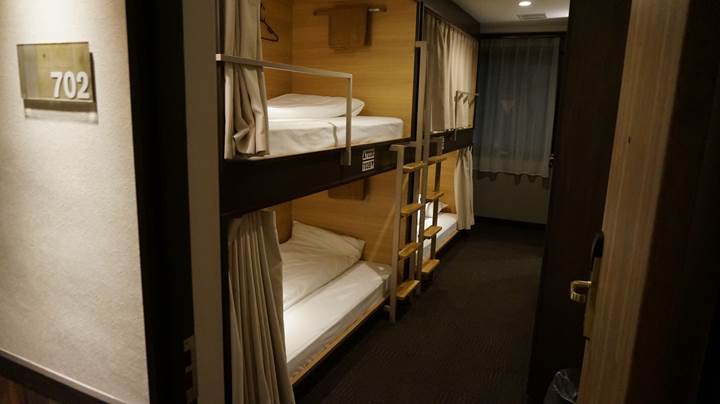 4 beds dormitory room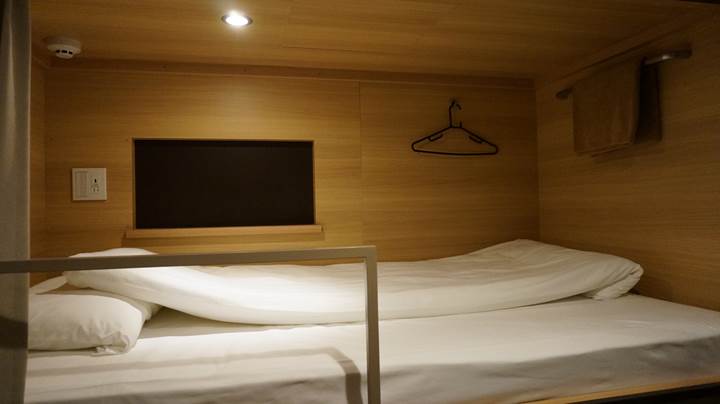 Clean and comfortable bunk bed
Facilities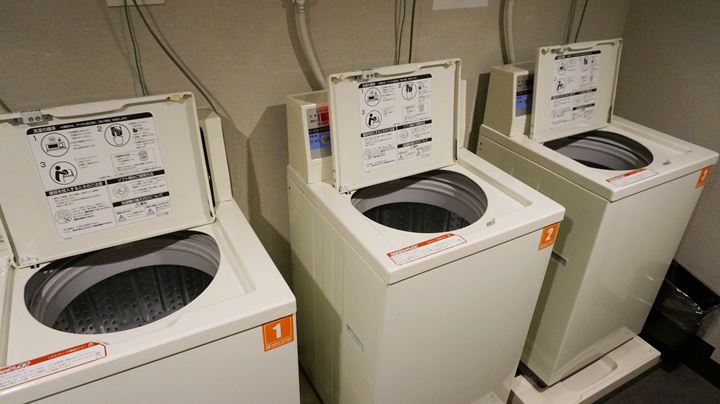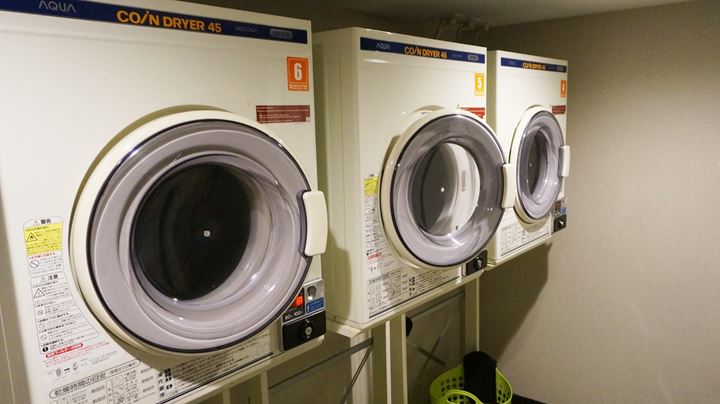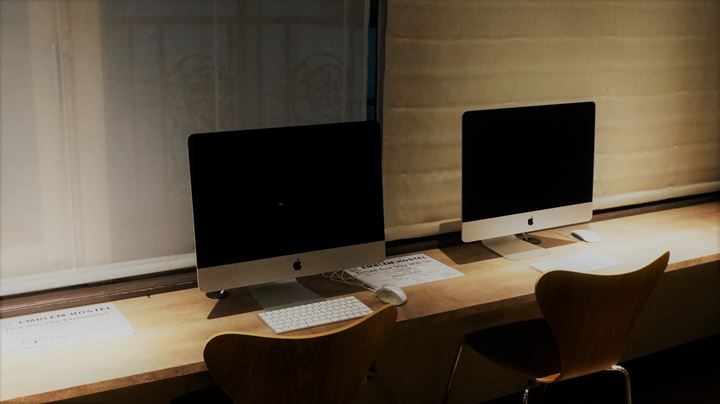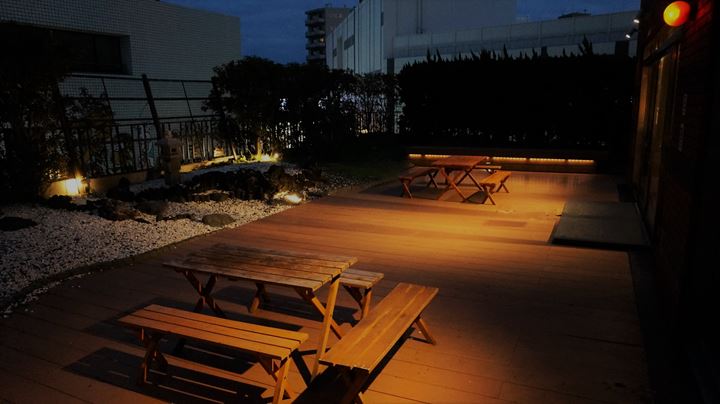 Cafe&Bar in the Hostel
Business hours
Lunch 11:30 - 14:30
Cafe 14:30 - 20:00
Bar 20:00 - 23:00
Non-guests can also use this cafe located on the 2F.
English menu is available.
No smoking
Tax is included in the prices.
Credit card is accepted
Free Wi-Fi, Outlet, Water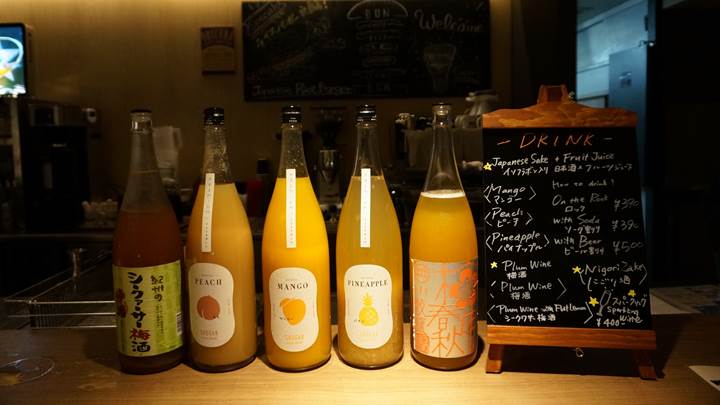 Umeshu 梅酒 (Japanese Plum Wine / Liquor 400 yen) Sweet and Fruity!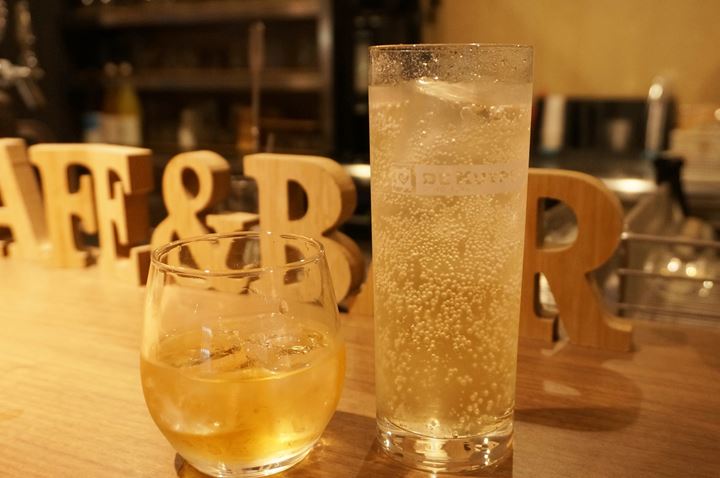 On The Rocks / Soda / Water / Straight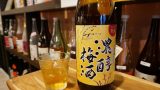 All-You-Can-Drink 100 Kinds of Plum Wine (梅酒 Umeshu) in Kitasenju 北千住 Tokyo - Puedo Bar プエドバル
Plum wine is called Umeshu 梅酒 in Japanese.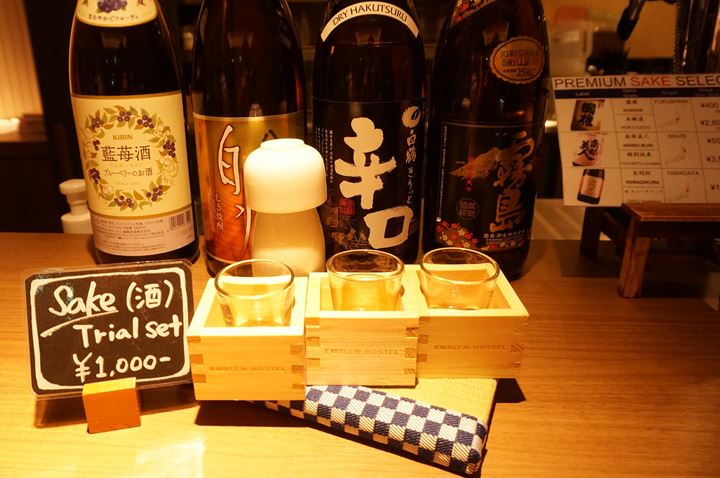 3 kinds of paid sake tasting 1000 yen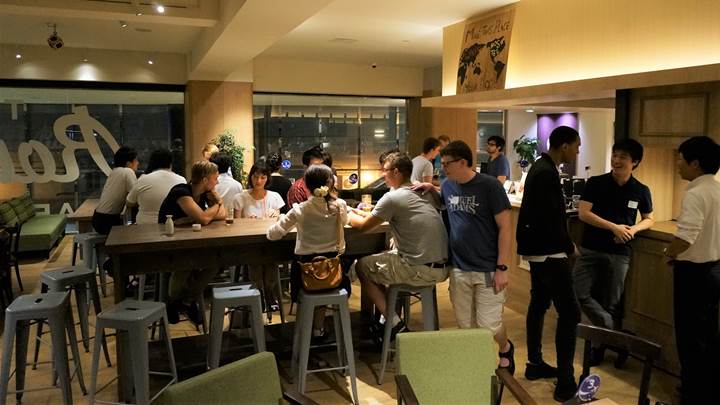 Meet-up events!
Non-guests can also enjoy this event. The hostel holds Meet-up events for the international tourists and local Japanese people 3 times a week at the cafe.
Therefore, the international guests can communicate with local people, and you can learn useful sightseeing information from them.
Note
Meet-up stars at 8:00 pm. (Friday, Saturday and Sunday)
The admission is always free for hostel guests.
If you're not a guest of the hostel, the admission is free, but you need to purchase at least one drink to attend it.
Several kinds of burgers are available.
The prices are including tax.
The burgers are served with french fry but beverages are optional.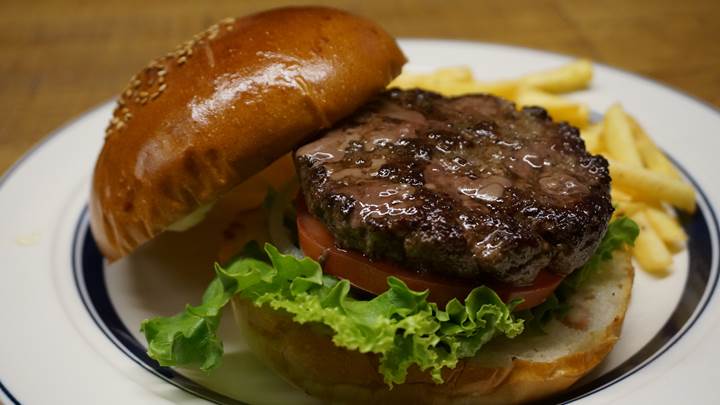 Emblem Burger 1040 yen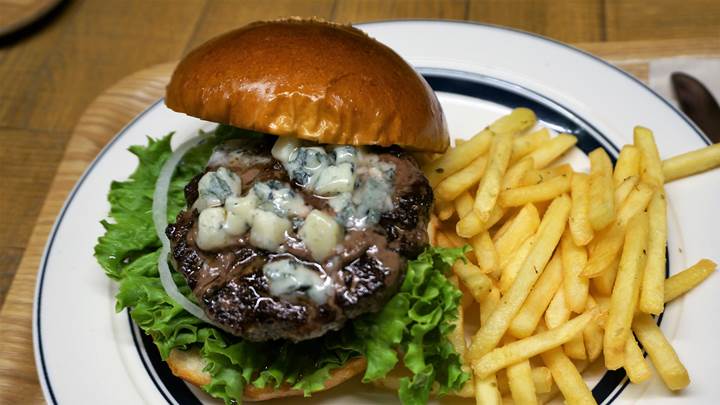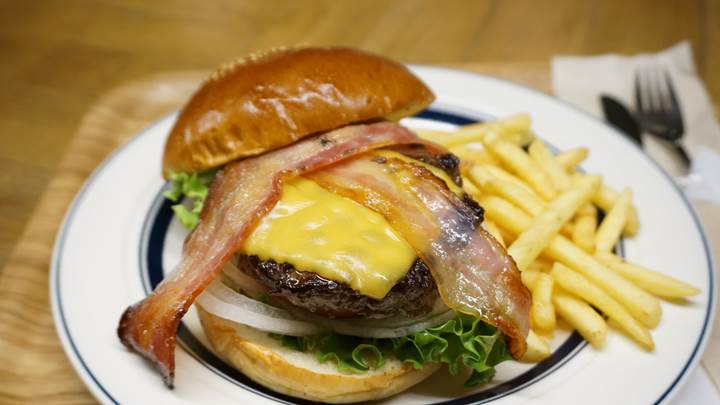 Bacon Cheese Burger 1390 yen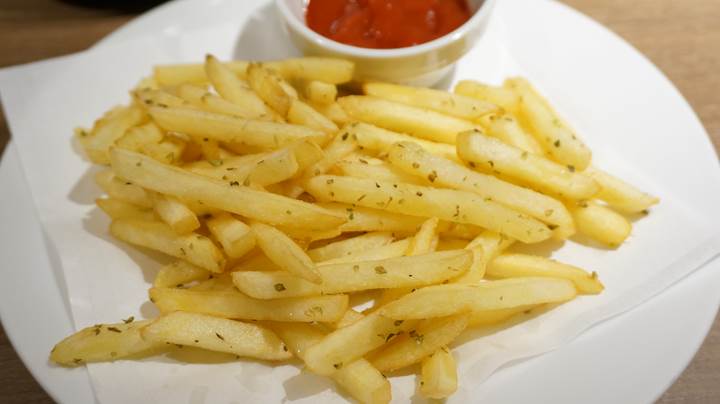 French Fries 460 yen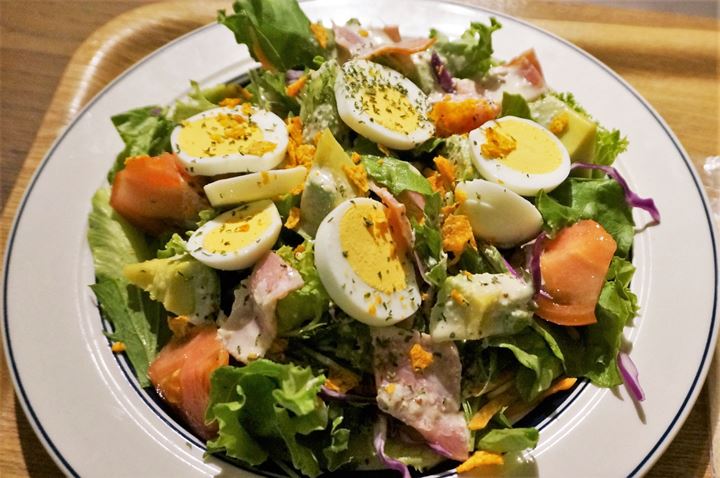 Emblem Salad 900 yen
All of the menu books on this page were taken in October 2019.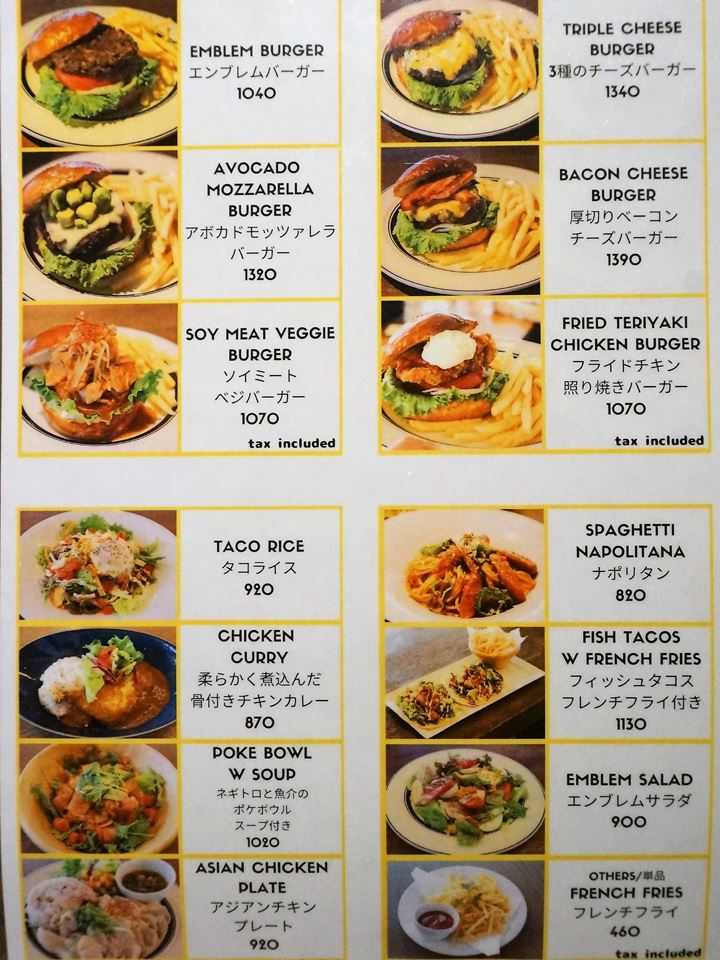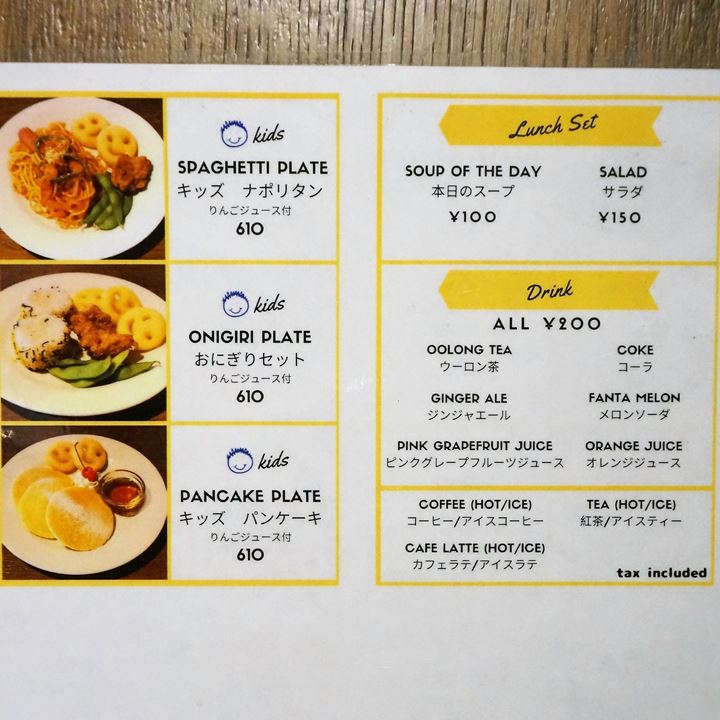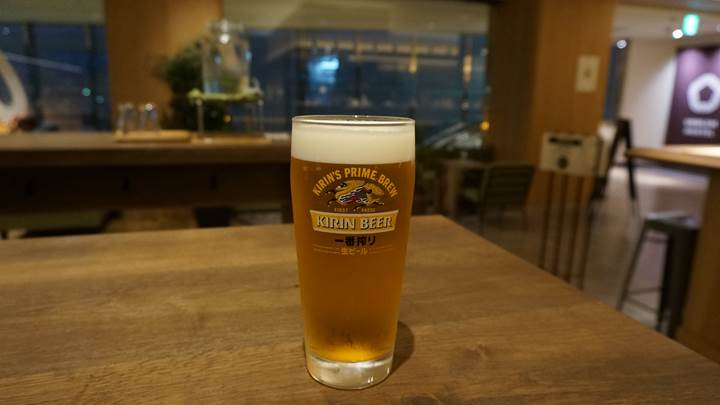 KIRIN Draft Beer
S 410 yen, M 560 yen, L 660 yen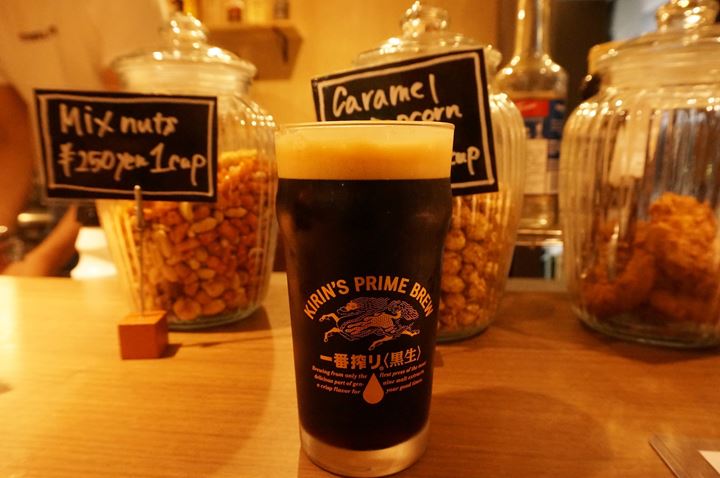 KIRIN Draft Beer STOUT
M 560 yen
* S and L sizes are not available.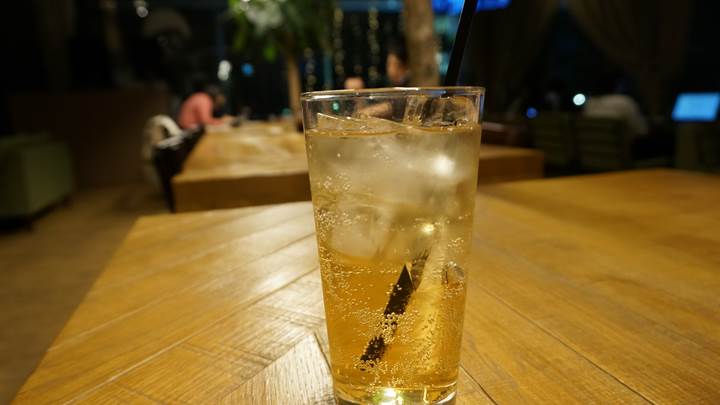 Whiskey (On The Rocks, Coke, Ginger ale, Soda) 500 yen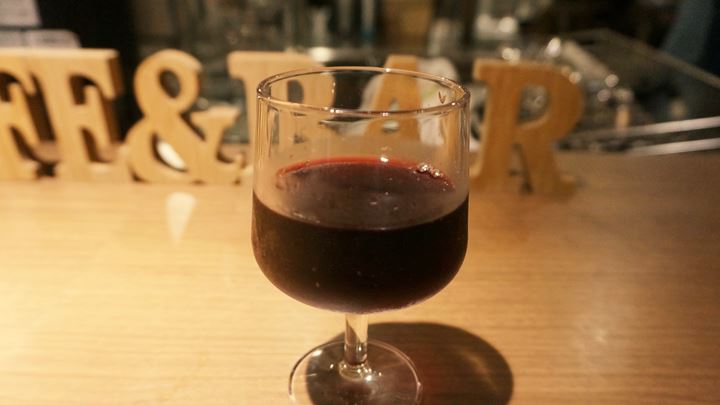 Red / White Wine 400 yen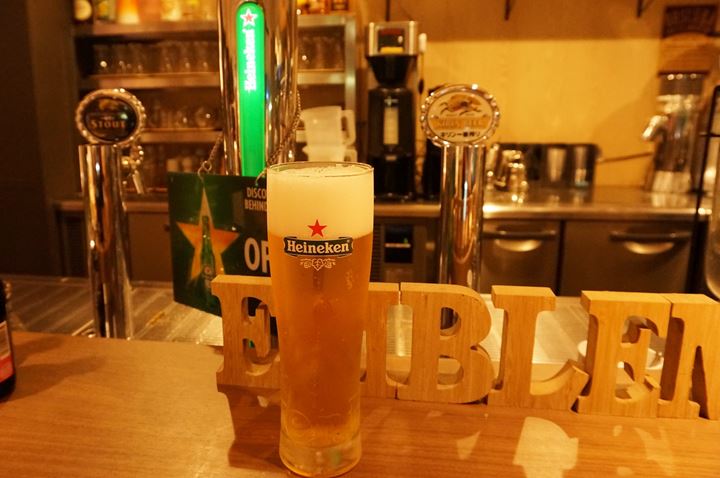 Heineken 660 yen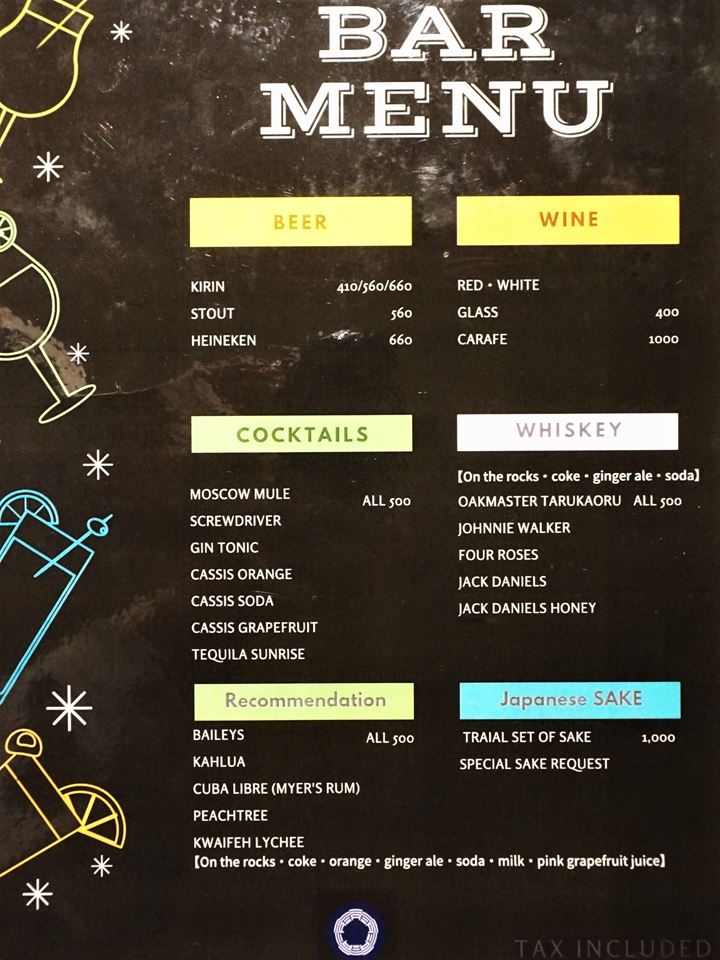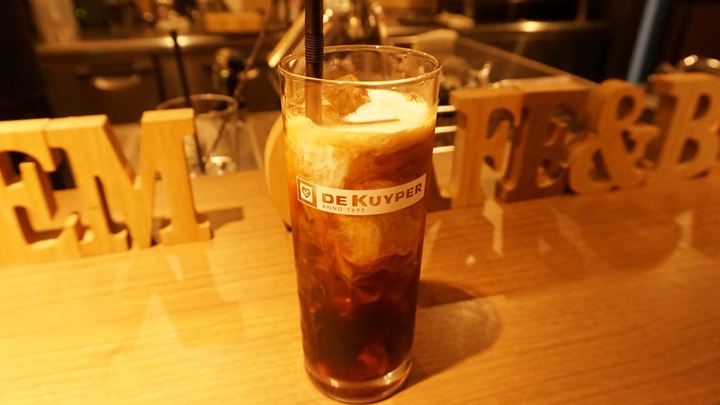 Iced Coffee 400 yen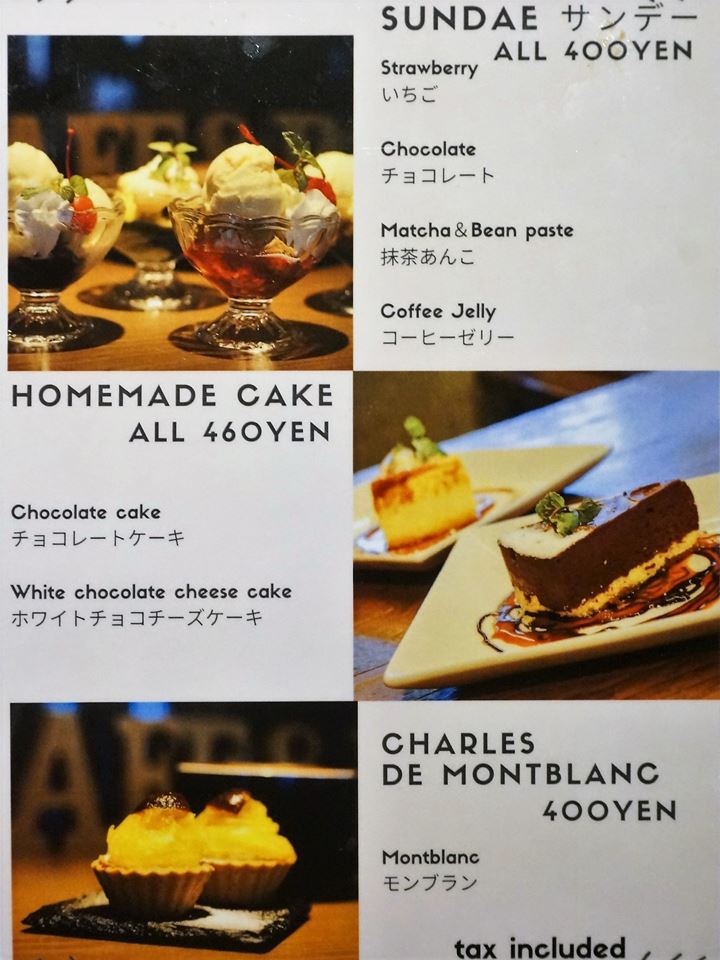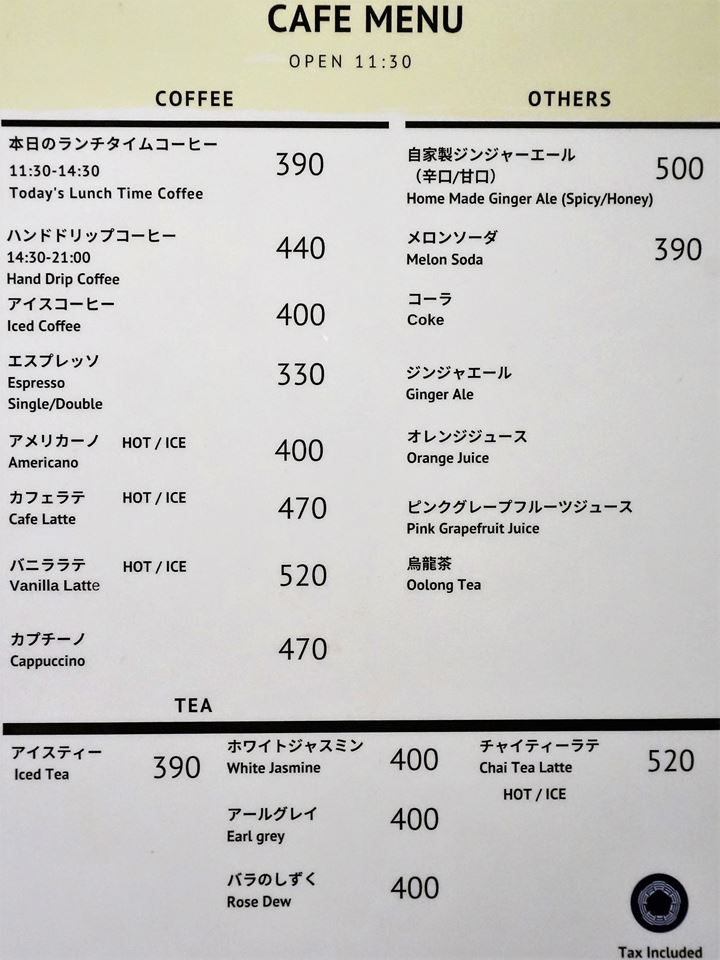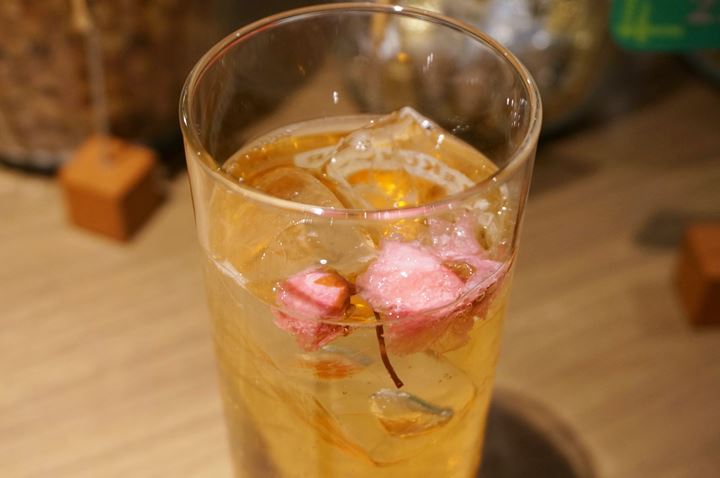 Seasonal Menu in Spring
Whisky Soda with Salted (Sakura) Cherry Blossom.
* This blossom is edible.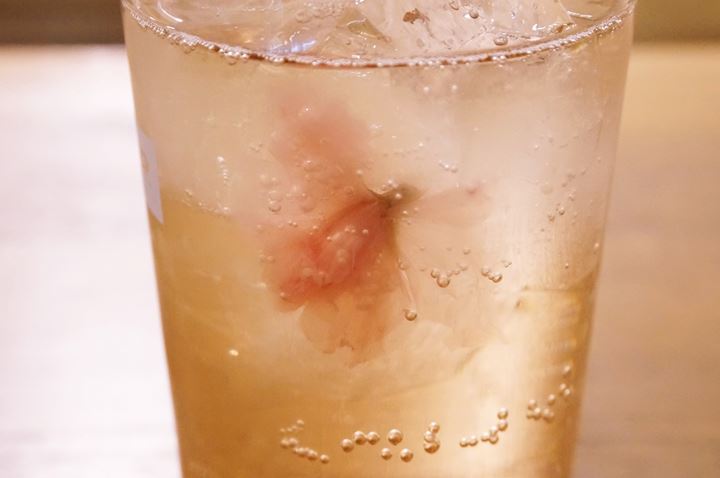 Website of the Hostel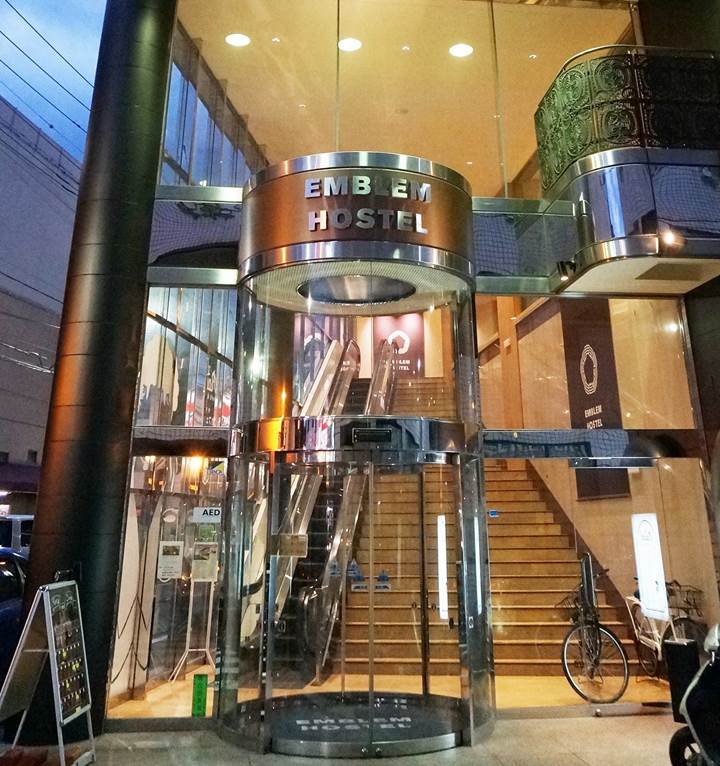 EMBLEM HOSTEL TOKYO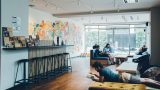 EMBLEM | Hotels & Hostels in Japan | Tokyo, Hakone
Hotels & Hostels in Tokyo & Hakone. Creating a happy world through connections by bringing together Travellers, Locals, and Connectors (staff).
Walking Tour / Workshop by the Hostel
They sometimes organize Walking Tour / Workshop Events for the guests of the hostel.
Takoyaki Party
Let's cook octopus dumplings!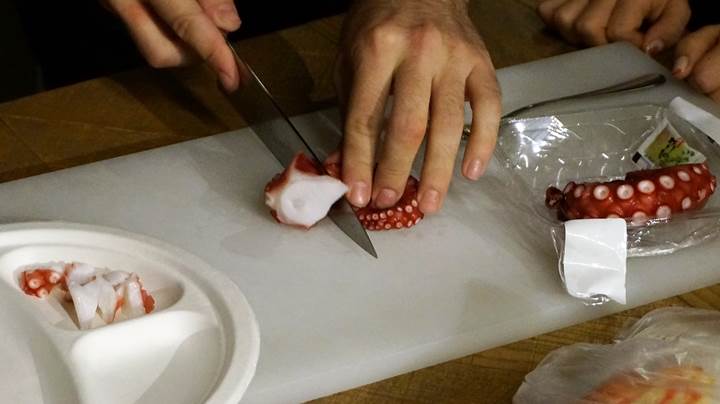 It is sometimes held.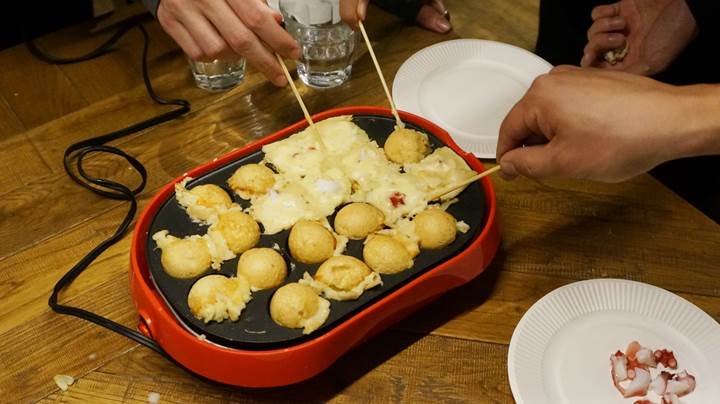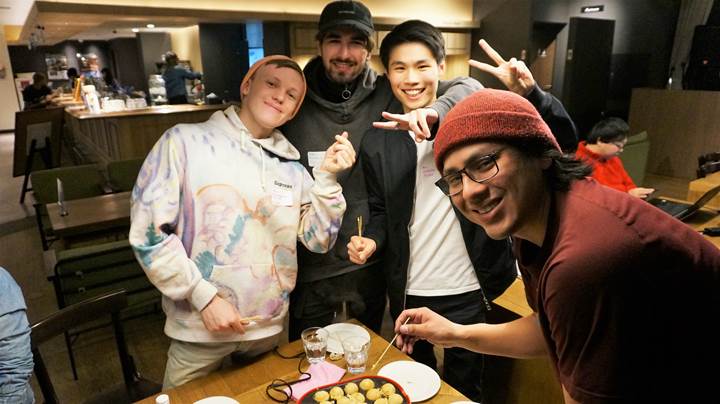 Green Tea Making Experience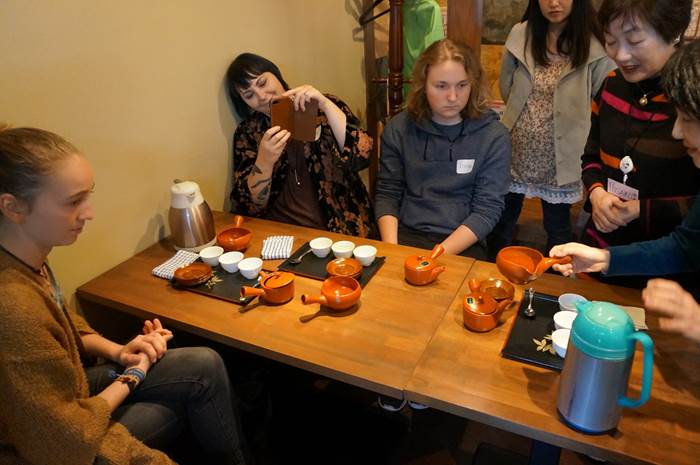 It is irregularly held. Check it out below.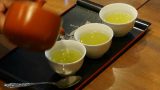 Trial Lesson in Tokyo - Japanese Green Tea 緑茶
One lesson topic is how to serve Japanese green tea.A high quality green tea is recommended.When you use good tea leaves, you can make a few cups of tea, even up to three cups using the same leaves.
Sumo Practice Watching Tour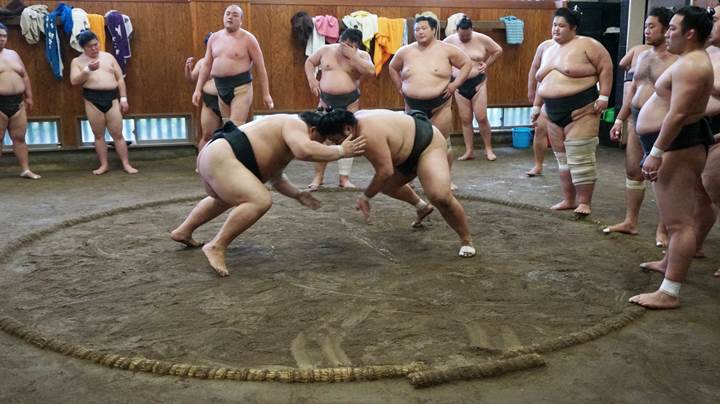 This tour occasionally takes place by Emblem Hostel.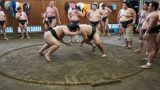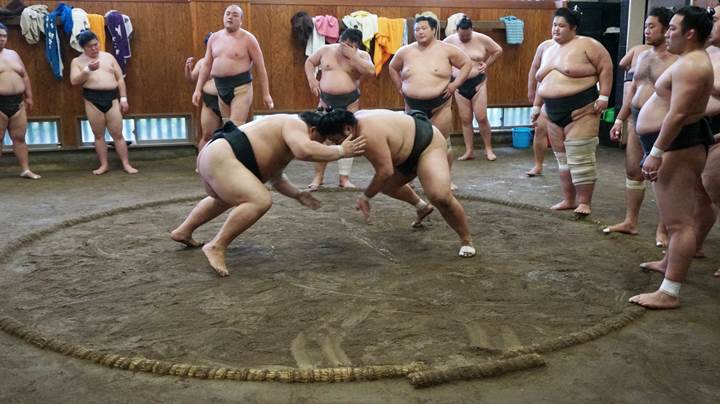 Watching a Sumo Practice at TAMANOI-BEYA in Tokyo 東京 玉ノ井部屋 相撲 稽古見学
SUMO 相撲 When you attend this tour, you can get to see the sumo wrestlers on the sumo field very close from the seats.
Sushi Making Experience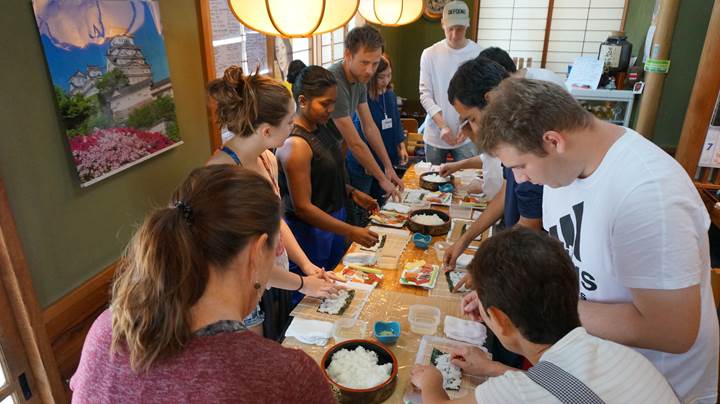 It is sometimes held.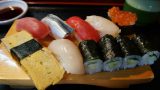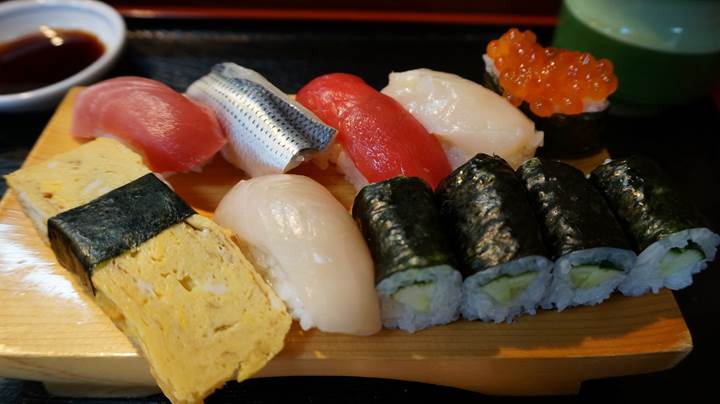 Sushi Making Experience at UOGASHI-SUSHI in Tokyo 東京 魚がし寿司 寿司握り体験
Emblem Hostel エンブレムホステル in Tokyo sometimes organizes sushi making experience event for the guests of the hostel.You will walk to a nostalgic Japanese style sushi bar near the hostel.You must enjoy making sushi and the bar's atmosphere.
Experience Public Bath (Sento)
The hostel staff occasionally organize this guided walking tour.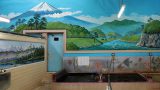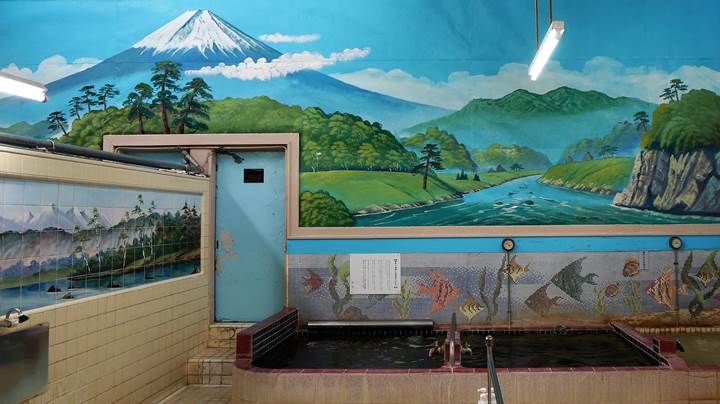 Retro Public Bath MATSUNOYU in Tokyo - 銭湯 (Sento) 松の湯 Permanently Closed
They closed their business on 29 February, 2020 MATSUNOYU 松の湯 in Tokyo is a public bath (not hot spring). It has old retro baths. Japanese people feel nostalgic atmosphere there.This type of public bath is getting rarer and rarer these days.
Recommended Restaurants around the Hostel
You can walk to the recommended restaurants below from the hostel.
Grilled Chicken on a Skewer - TORINO OUSAMA 鳥の王様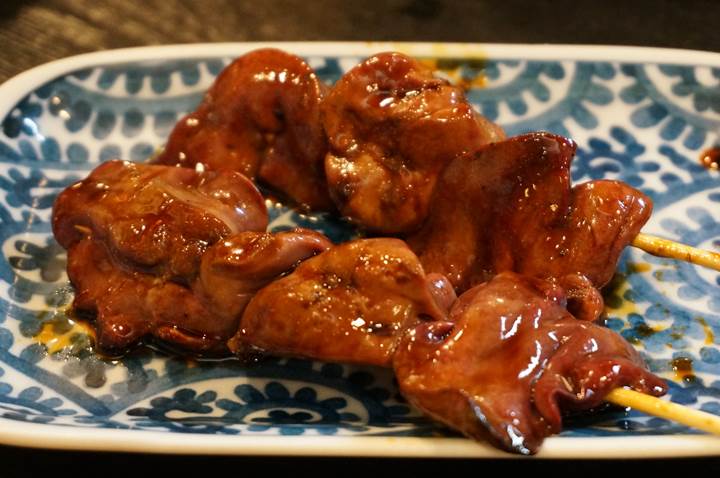 2 minutes walk from the hostel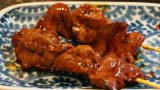 Grilled minced chicken skewer at TORINO-OUSAMA つくね専門 鳥の王様 in Nishiarai 西新井 Tokyo 東京 - Yakitori Izakaya 焼き鳥 居酒屋
This Japanese bar restaurant (Izakaya) specializes in grilled chicken mince patty on a skewer.There are over ten different varieties of grilled minced chicken skewers such as garlic, cheese, fruit, basil, mayonnaise and many more. (They are 90 yen to more....
Deep Fried Skewered Meat and Vegetables - KUSHIYA MONOGATARI 串家物語 in shopping mall Ario Nishiarai
All-You-Can-Eat Many Kinds of Foods
This restaurant is also good for vegetarians. You can choose only vegetables.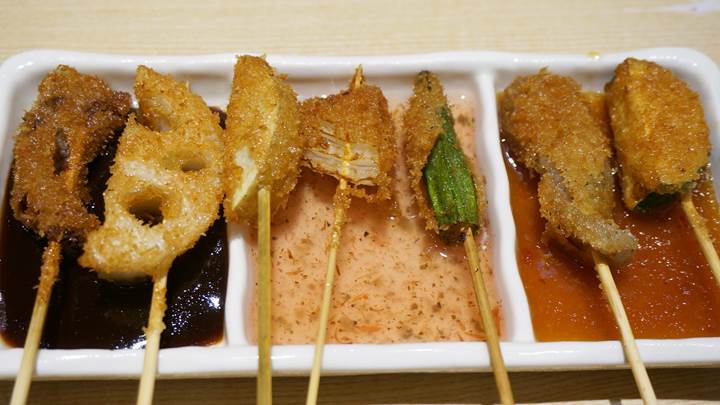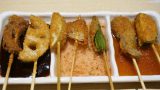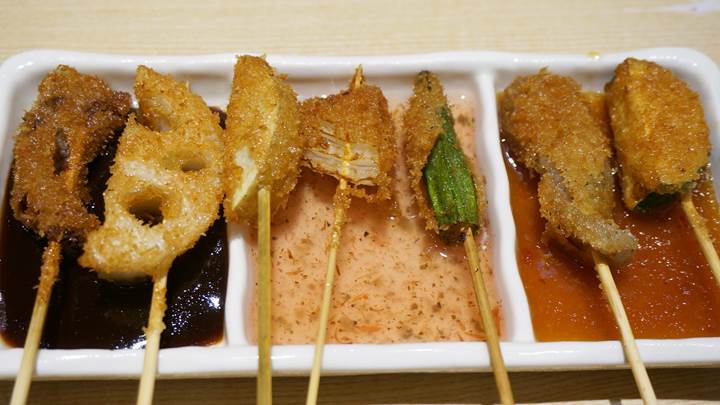 All-You-Can-Eat Deep Fried Skewered Meat and Vegetables / KUSHIKATSU 串カツ - KUSHIYA MONOGATARI 串家物語
A restaurant chain KUSHIYA MONOGATARI 串家物語 specializes in deep fried skewered meat and vegetables. (Breaded, deep fried skewers)They offer all-you-can-eat, and optional all-you-can-drink.
Cantonese-style Eight Treasure Stir-fry on Rice - Gyoza OHSHO 餃子の王将 in shopping mall Ario Nishiarai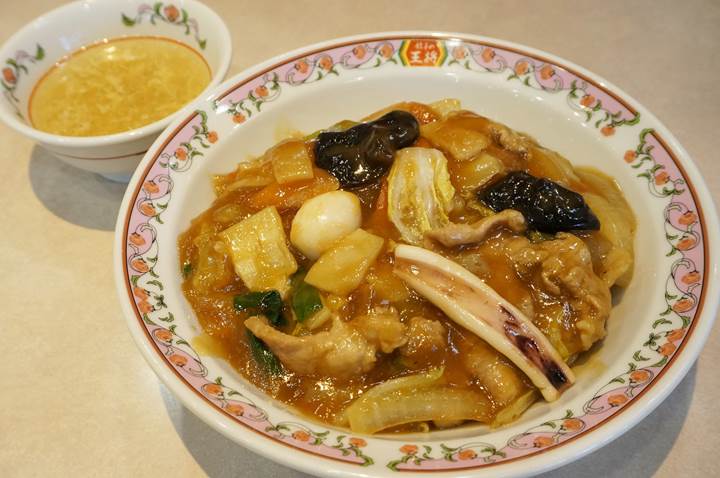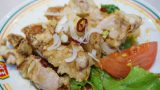 Gyoza OHSHO 餃子の王将 - Ramen and Chinese Food Restaurant Chain in Japan ラーメン・炒飯
Are you tired of eating Japanese food during traveling in Japan?If so, I recommend this Chinese food restaurant chainGyoza OHSHO 餃子の王将.
A Type of Noodles NAGASAKI CHAMPON - RINGERHUT リンガーハット in shopping mall Ario Nishiarai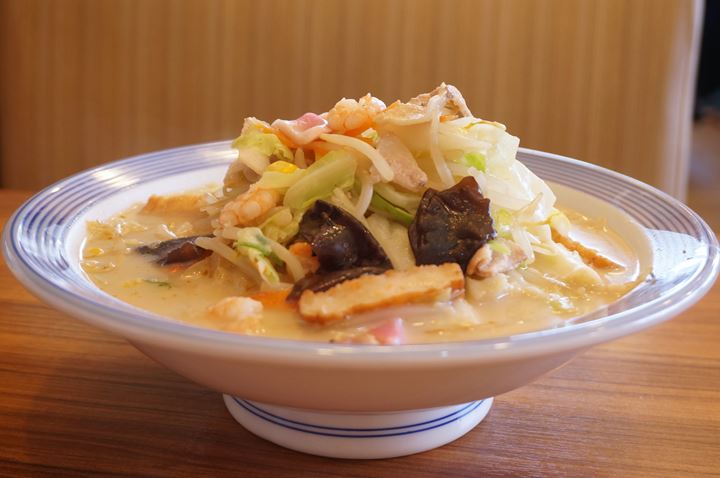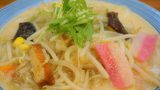 A Type of Noodles - NAGASAKI CHAMPON 長崎ちゃんぽん at a Restaurant Chain RINGERHUT リンガーハット in Japan
I know there are many kinds of noodles in the world. When someone asks me what my favorite is, I choose Japanese CHAMPON ちゃんぽん.If you love eating ramen and haven't yet heard of or tried CHAMPON, you should try it while traveling in Japan.I will give you a ...
Octopus Dumplings TAKOYAKI - GINDAKO 銀だこ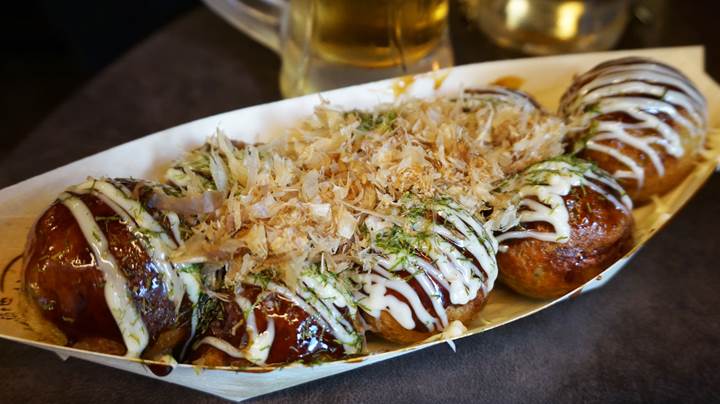 Yokohama Iekei Style Ramen - ICHIKAKUYA 壱角家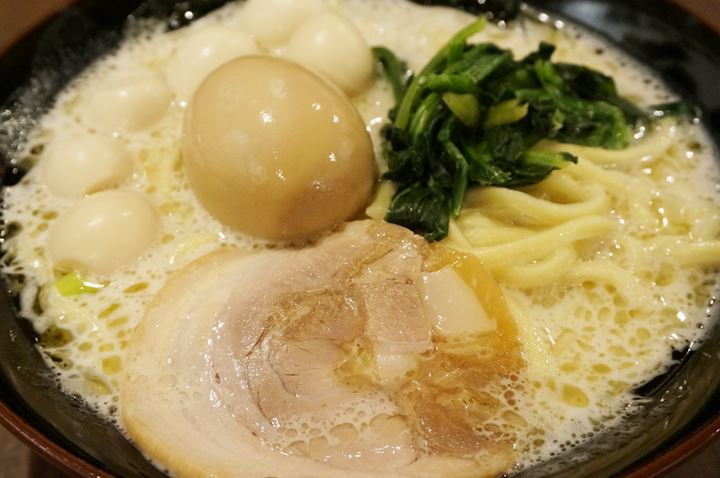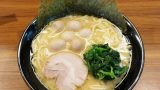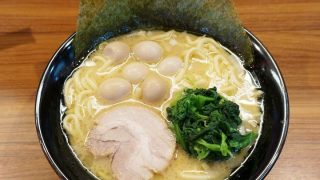 ICHIKAKUYA is a chain specializing in a style of Yokohama-Iekei ramen in Japan. 横浜家系ラーメン 壱角家
Yokohama Iekei Style began as a single ramen restaurant in Yokohama 横浜 City Kanagawa 神奈川 Prefecture next to Tokyo a long time ago. Iekei ramen is one of Yokohama's local culinary delicacies.
Mackerel Sushi Rolled with Picked Leaves - Ito-Yokado イトーヨーカドー (Supermarket)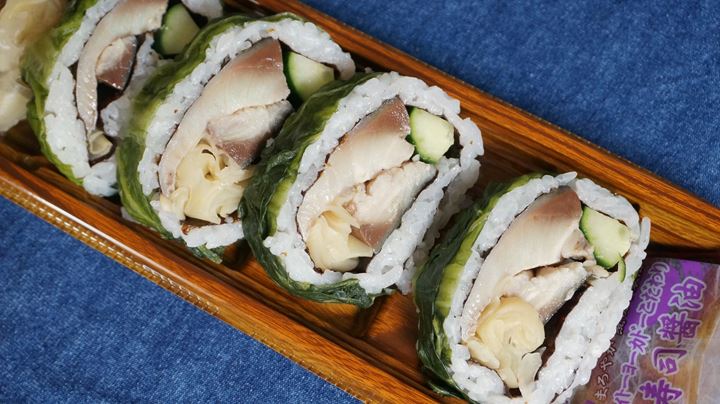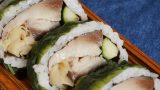 My Best Mackerel Sushi is "Mackerel with Leaf Mustard Sushi さば高菜巻 Saba-takana-maki". 鯖寿司・サバ鮨
I will rank the different kinds of mackerel sushi you can inexpensively get in and around Tokyo. This mackerel is usually marinated in vinegar, and tasty.
These 6 items above are available in a shopping mall Ario Nishiarai アリオ西新井.
11 minutes walk from the hostel
Octopus Carpaccio, Fried Burdock Root - PRONTO プロント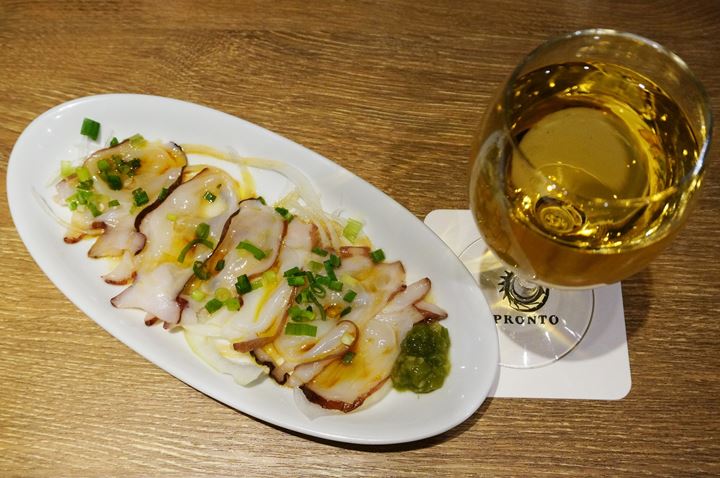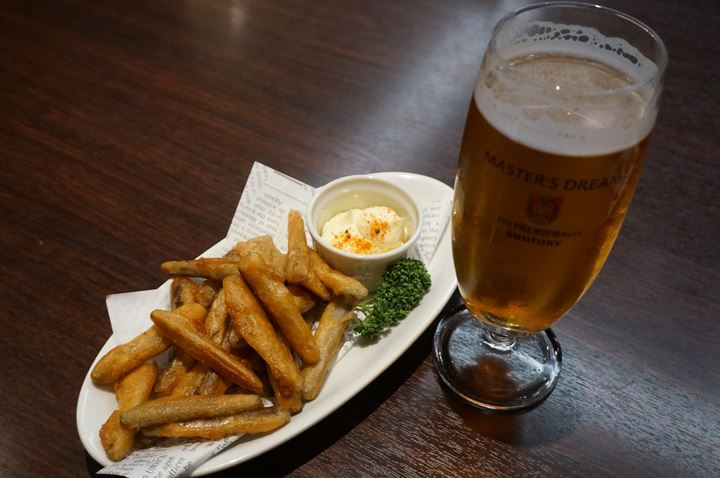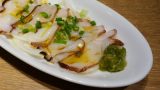 A cafe bar chain PRONTO in Japan offers tasty deep fried burdock root sticks. プロント
Octopus dishes are popular in Japan. Are you interested in eating fresh octopus?
It is located in front of the ticket gate on the 2F in Nishiarai 西新井 Station.
Reasonable Set Meals - HIDAKAYA 日高屋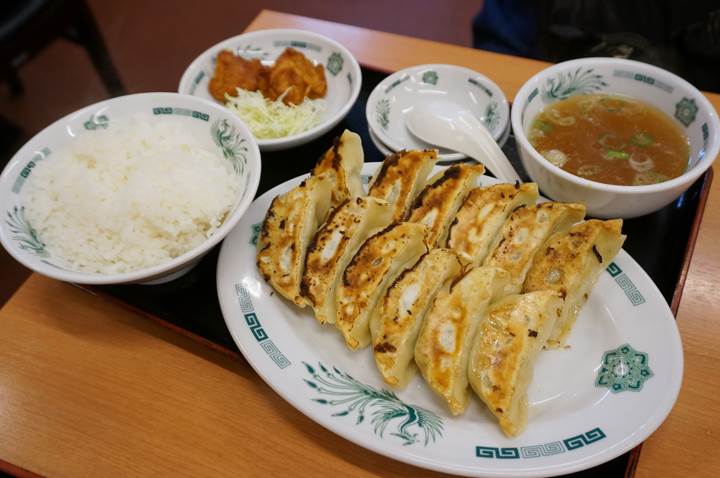 HIDAKAYA is near Emblem Hostel.
Do you like Gyoza Dumplings?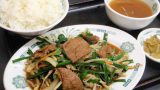 Reasonable Ramen Restaurant HIDAKAYA 日高屋
I have often had food at a chain restaurant HIDAKAYA 日高屋.You can choose from a variety of reasonable foods such as ramen, gyoza (dumpling), and many kinds of stir-fried foods.
Grilled Pork on a Skewer - KABURAYA かぶら屋
Many low priced foods are available.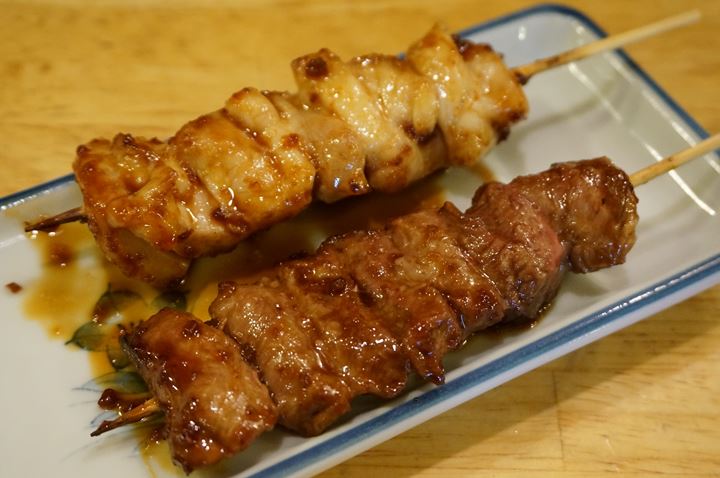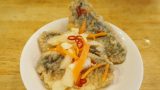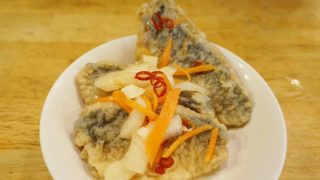 Grilled Pork Organ Meat / Chicken on a Skewer and Oden (Japanese Boiled Cuisine) at Izalaya Bar KABURAYA かぶら屋 in Tokyo やきとん おでん 串揚げ
Izakaya bar nameKABURAYA かぶら屋SpecialtyThey specializes in grilled pork organ meat, and Oden which is Japanese traditional boiled cuisine. These foods are tasty but I highly recommend another item. That is ...
Miso Ramen - Do-Miso ど・みそ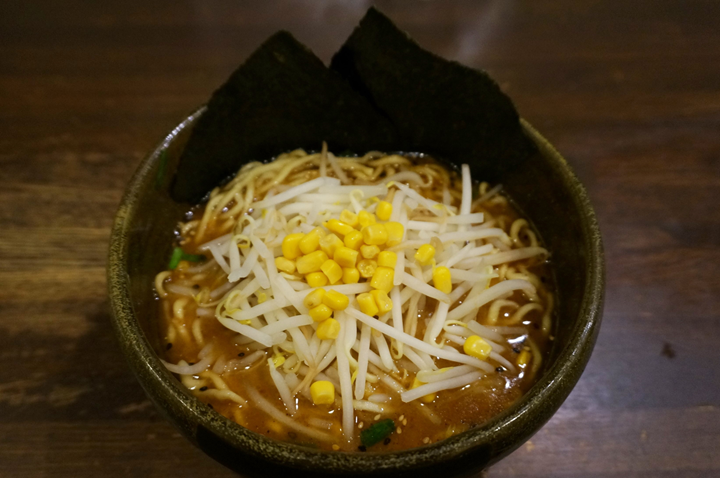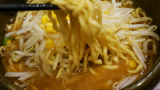 A Restaurant Do-Miso Specializes in Miso Ramen in Nishiarai Tokyo みそらーめん専門店 ど・みそ 東京 西新井
They offer several kinds of miso ramen. There are many types of ramen in Japan. If your favorite type is miso ramen, Do-Miso is worth trying.
JIRO-inspired Ramen - OTORI 鳳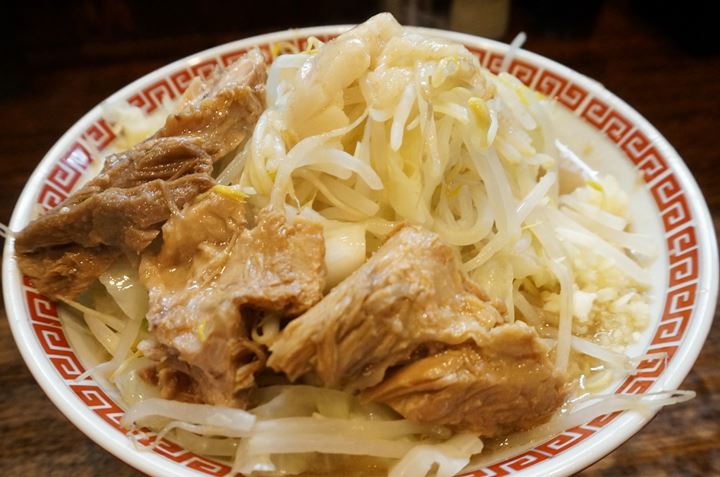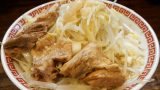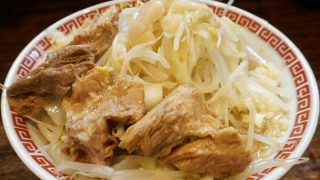 JIRO-inspired Style Ramen of MENYA OTORI 麺屋 鳳 in Tokyo
This ramen restaurant specializes in JIRO-inspired style ramen. JIRO ramen is oily and cloudy broth, thick noodles, heaped with vegetables (mostly bean sprouts and a little bit cabbage), and topped with minced garlic and thickly sliced pork.
Barbecued Marinated Beef Set Meal - MATSUYA 松屋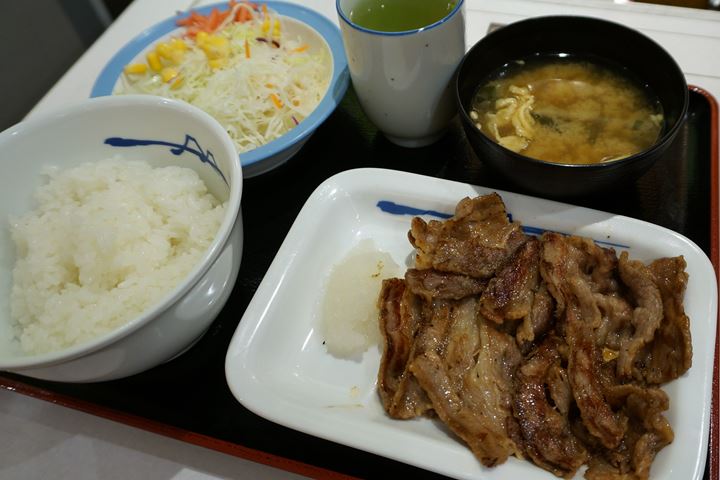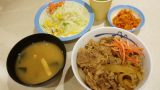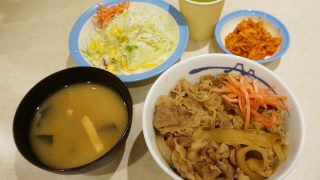 Beef Bowl Chain Restaurant MATSUYA 松屋 Offers Tasty Beef Set Meals and Curry Rice in Japan 牛めし, 牛丼, カルビ焼肉定食, カレギュウ
With over 900 branches throughout Japan, MATSUYA 松屋 is one of the most popular beef bowl chains in the country.They offer several kinds of beef / pork / chicken bowls and set meals. The set meals have main dish (meat), rice, salad and miso soup.
Cafe Restaurant - SAIZERIYA サイゼリヤ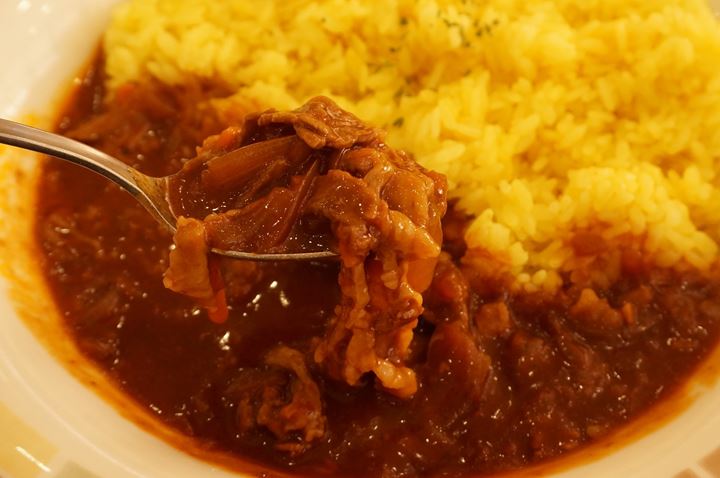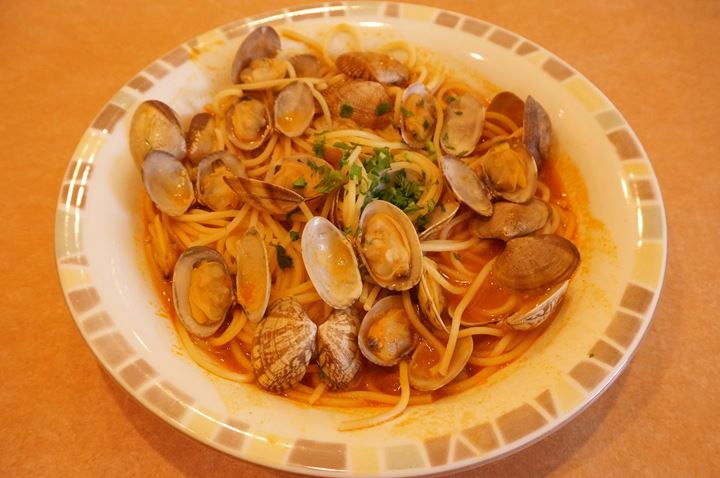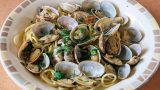 Amazingly Reasonable Italian Restaurant SAIZERIYA in Japan サイゼリヤ
It is an Italian restaurant chain. Most of the foods cost from 200 to 600 yen. Their foods are reasonable and taste very good. All of the restaurants are No smoking.
Hot Spring near the Hostel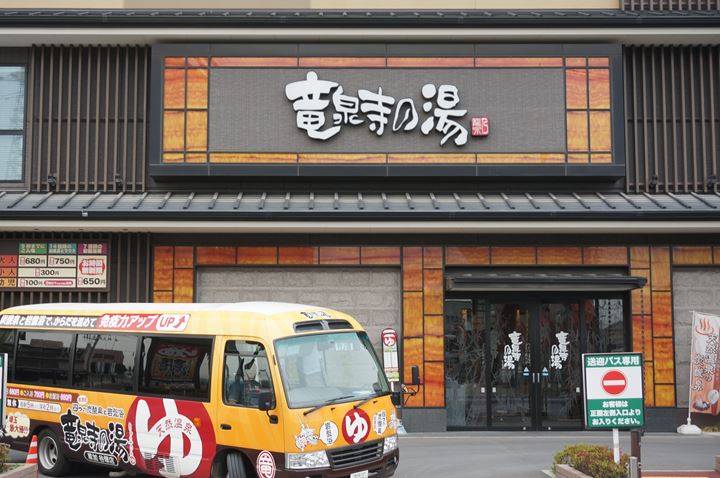 First, go to Takenotsuka 竹ノ塚 Station. It is only 1 station away from Nishiarai 西新井 Station. Next, take a free courtesy car. Check out another page below!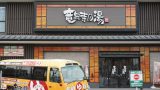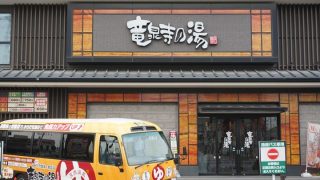 Low Priced and Popular Hot Spring / SPA RYUSENJINOYU near Tokyo 竜泉寺の湯 草加谷塚店
I have been to this hot spring a few times. It is still unknown to international tourists. I recommend you go there on weekdays. On weekends and during holiday season, probably it is crowded in the bathing rooms and restaurant.
---
Other accommodation info.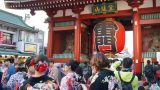 Hostel, Guest house, Backpackers in Tokyo Japan
This blog page introduces international tourists to recommended accommodation in central Tokyo.