I will definitely repeat this standing bar. Oyster and crab are also inexpensive.
Salmon Roe Bowl いくら丼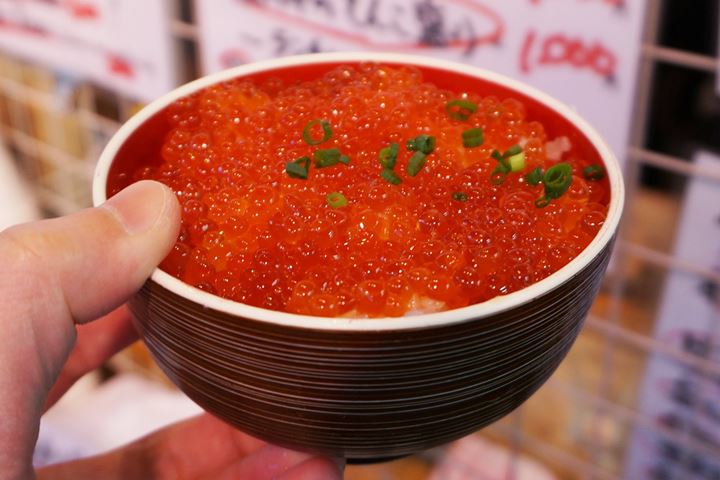 Salmon roe on rice bowl costs only 500 yen including 10% tax.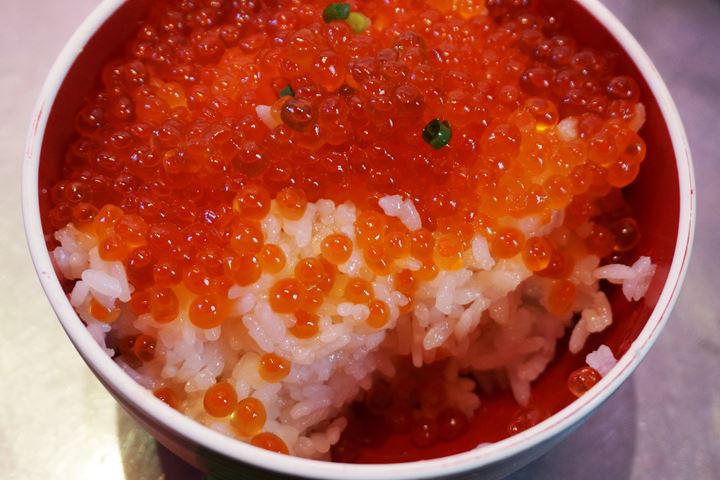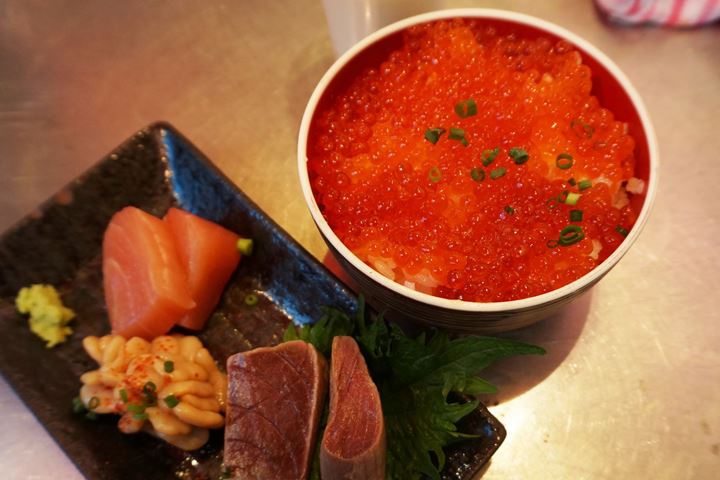 This is one of the most cost effective salmon bowls in Japan.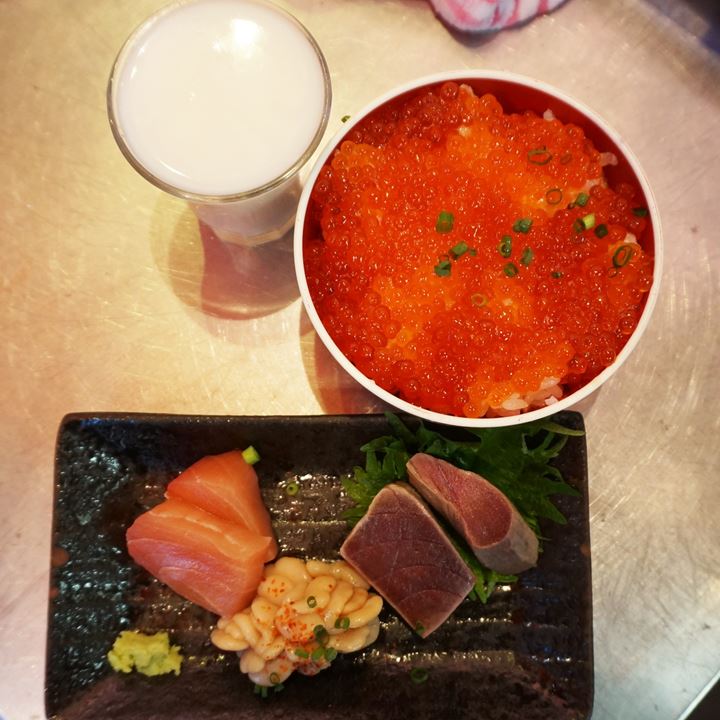 3 Kinds of Today's Special 本日のあて3種盛り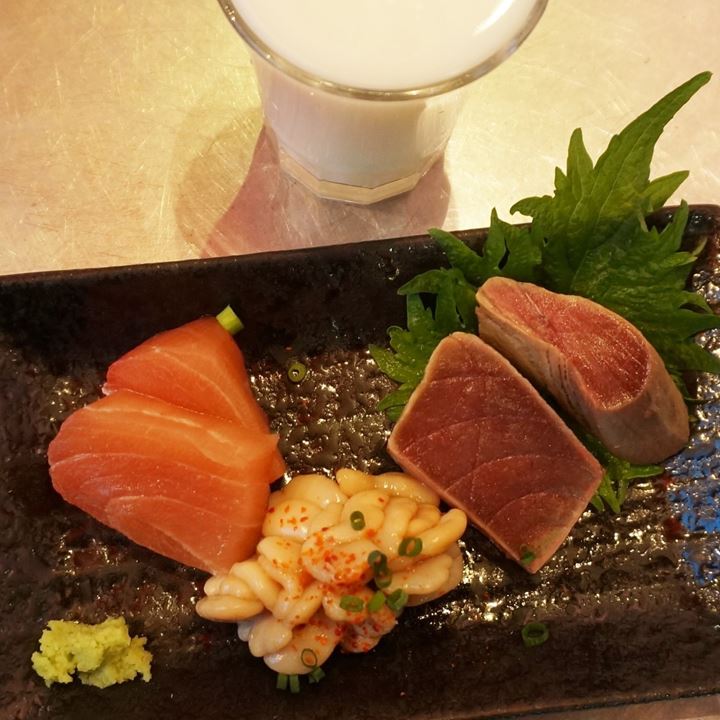 3 kinds of seafood (sashimi) and a glass of alcoholic drinks (sake, wine, beer) cost 1000 yen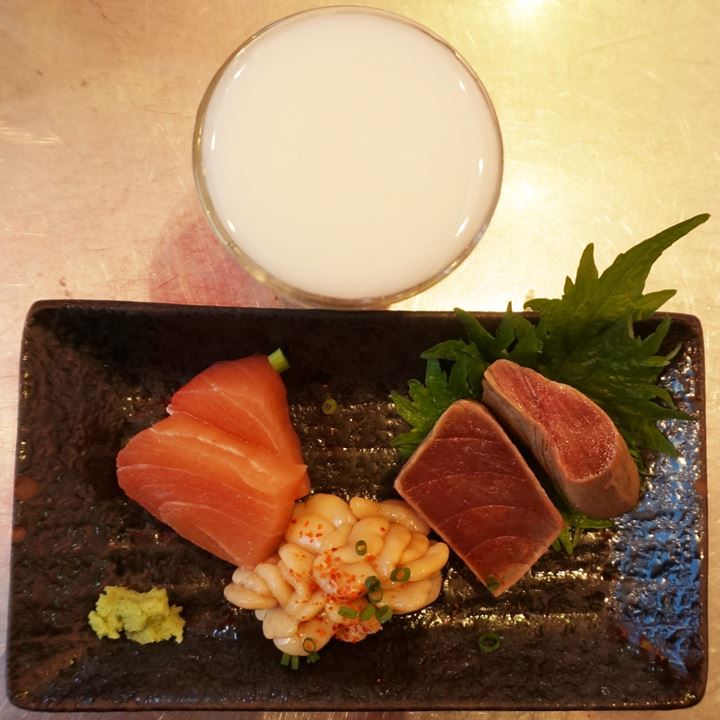 Today's special was striped marlin, soft cod roe (milt) seasoned with ponzu soy sauce and marinated tuna.
マカジキ刺し、 白子ぽんず、漬けマグロ
Three kinds of seafood used in this today's special change daily.

Sake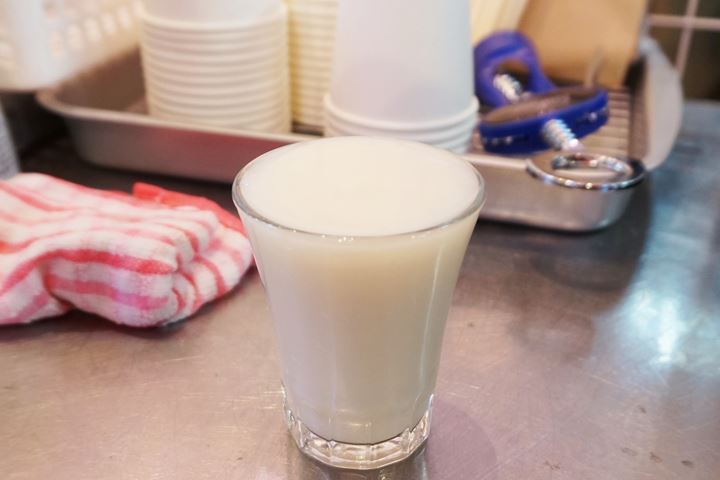 You can choose sake from more than 16 kinds.
I choose Unfiltered / Cloudy Sake にごり酒 Nigori-zake above.
Beer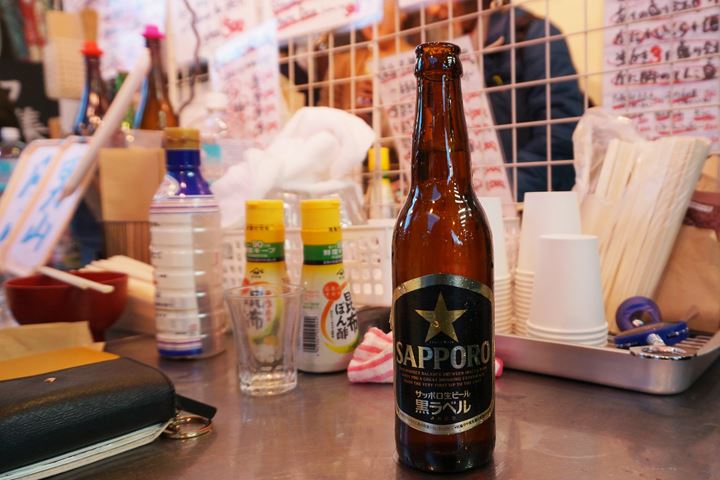 There are soy sauce 醤油 and ponzu soy sauce ぽん酢 on the tables. It would be a good idea to put some sauce on the seafood.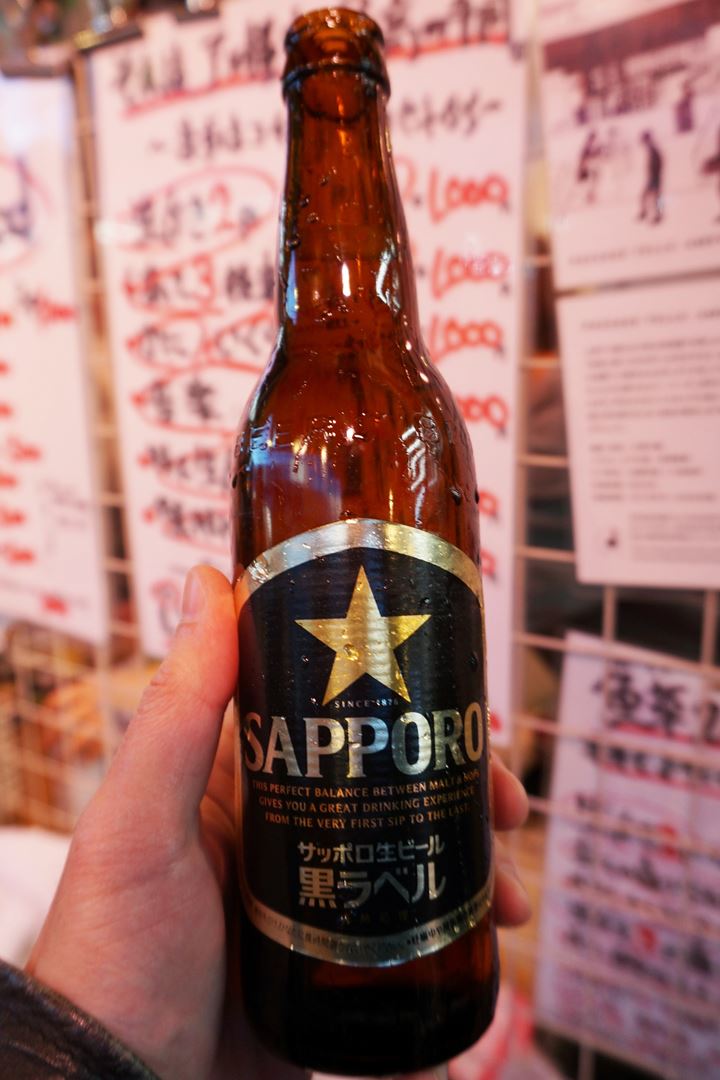 Small bottle of beer is 350 yen
Information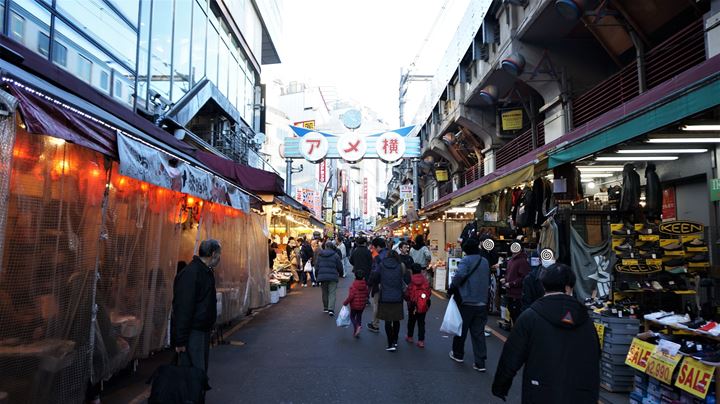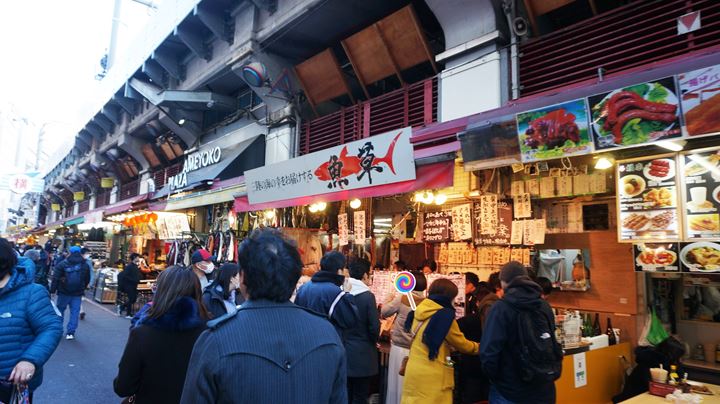 It opens onto a street called AMEYOKO アメ横 and has no door like an open air shop.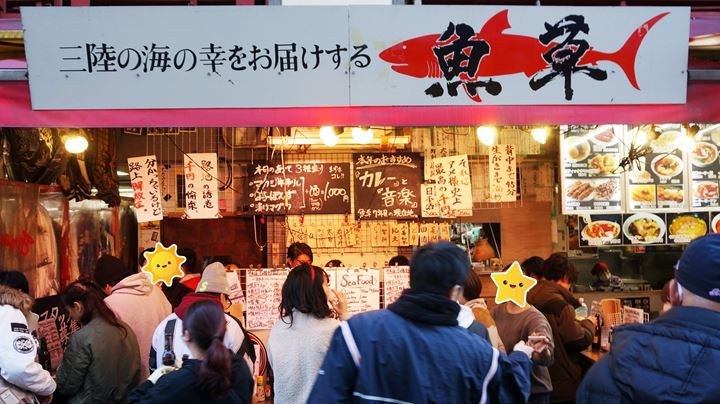 Shop name
UOKUSA 魚草

Business Hours
Weekdays 12:00 pm - 8:00 pm
Saturday, Sunday and National Holiday 11:00 am - 19:00 pm

Website (in Japanese)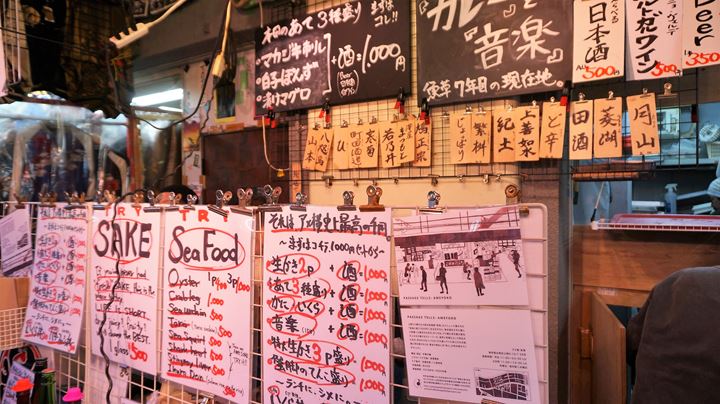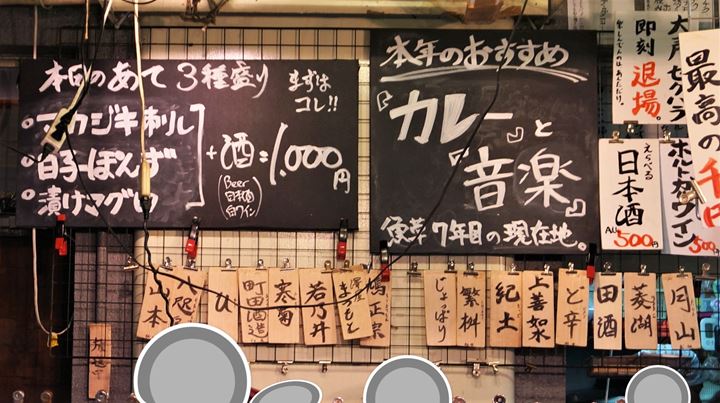 A glass of sake is 500 yen.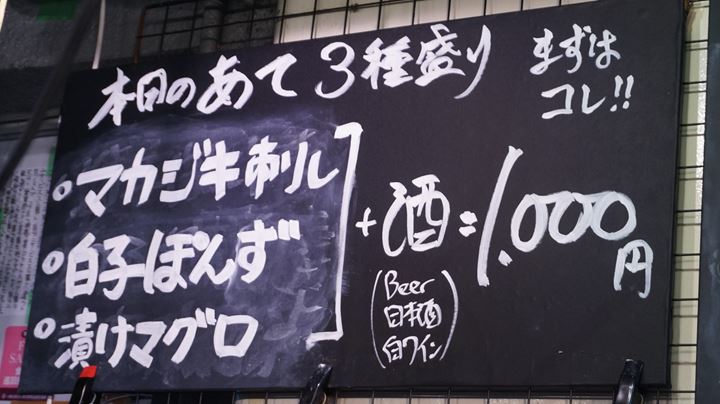 本日のあて3種盛り Honjitsu-no-ate
Today's special including 3 kinds of seafood and one drink. Choose from beer, sake or white wine.
1000 yen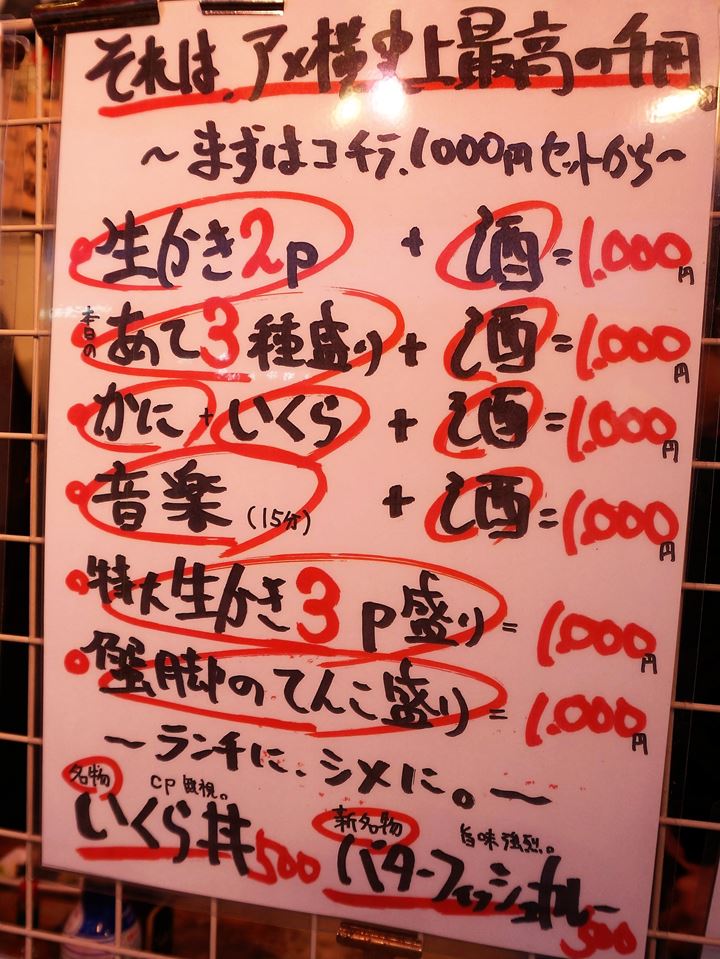 1000 Yen
Oyster 2p + Drink
生かき2p + 酒
Today's Special 3 Kinds of Seafood + Drink
あて3種盛り + 酒
Crab + Salmon Roe + Drink
かに + いくら + 酒
Oyster 3p
特大生かき3p盛り
Crab (Large)
蟹脚のてんこ盛り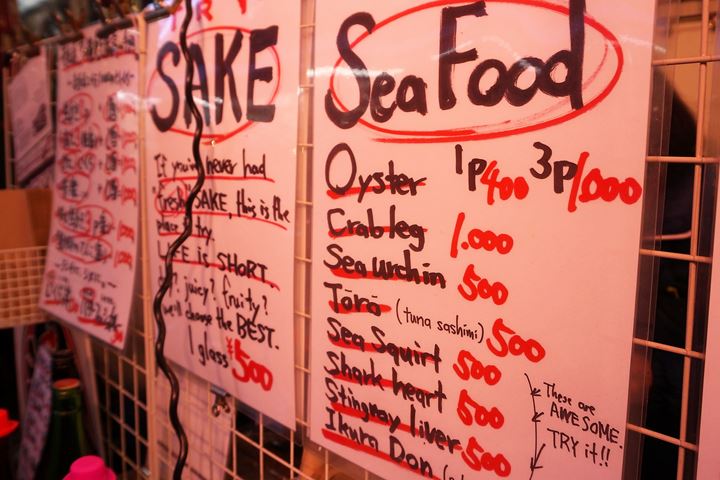 No service fee / No cover charge
10% tax is included in the prices.
Standing style bar and open air small booth
There is English menu.
Cash on
Information is as of February 2020.
---
Bar Hopping in Ueno 上野 Tokyo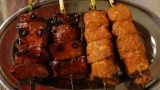 Grilled Pork Organ Meat on a Skewer at an Izakaya Bar OTONBA in Ueno Tokyo - 肉maroおとんば・やきとん・もつ焼き・東京上野
They specializes in inexpensive grilled pork organ meat.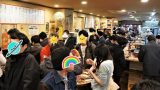 Standing Bar: Tachinomi-Takioka 立飲み-たきおか in Ueno 上野 Tokyo
I went to a standing bar with a friend in Ueno 上野 Tokyo. We had a good time and spent only 4100 yen for the both of us. l will write about the food and drinks that we had in this blog below.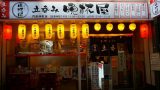 Standing Bar BANPAIYA 晩杯屋 in Tokyo - Izakaya 居酒屋・Reasonable Japanese Food
Standing Bar BANPAIYA 晩杯屋 in TokyoThis bar is still unknown spot for international tourists.BANPAIYA 晩杯屋 is really popular with local people.Most of the dishes cost between 130 and 310 yen. Only a few kinds of dishes are 490 yen.