I present you a Tokyo ryokan hot spring. A ryokan 旅館 is a type of Japanese style inn. Mikawaya Ryokan 三河屋旅館 has a good hot spring. The use of the hot spring in this ryokan is not limited to ryokan guests.
If you want to go hiking in Tokyo for a day. I would recommend the Okutama 奥多摩 area because there are several tracks for beginner hikers. After a day of hiking, you can take the hot spring at the ryokan located near Okutaka 奥多摩 Station.
About this hot spring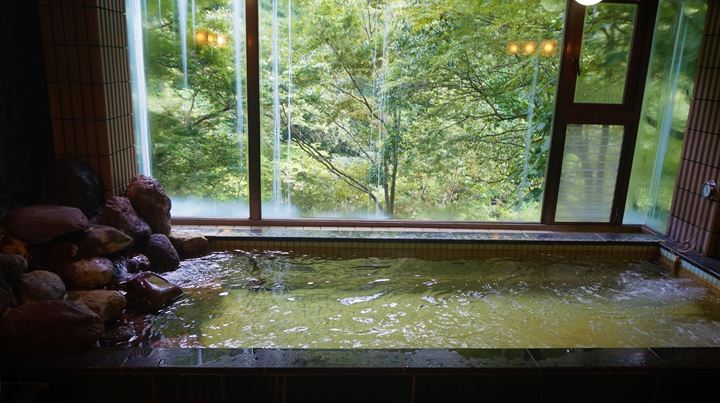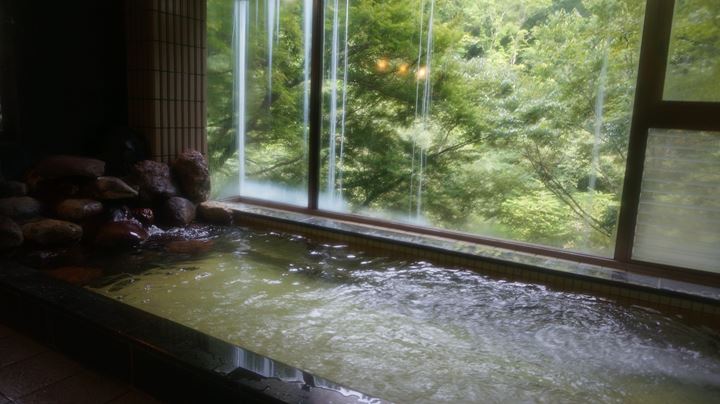 The bathtub (bathroom) is not large, but I was really relaxed. When I was staying in the bathroom for about 1 hour only two more people came in, and they quickly finished bathing. I spent most of the time with no other customers. So I was able to take these pictures.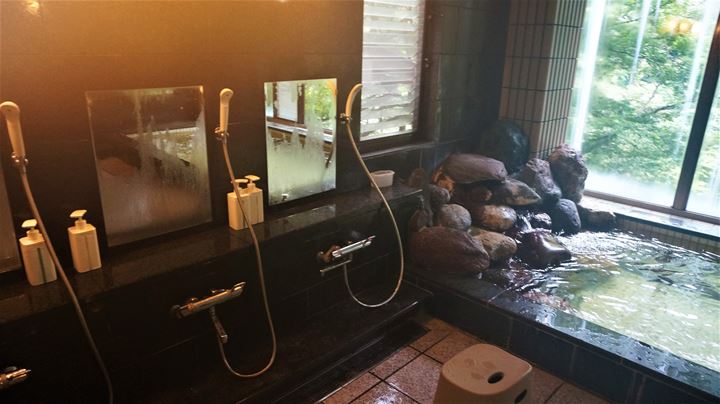 The bathrooms are separated for men and women.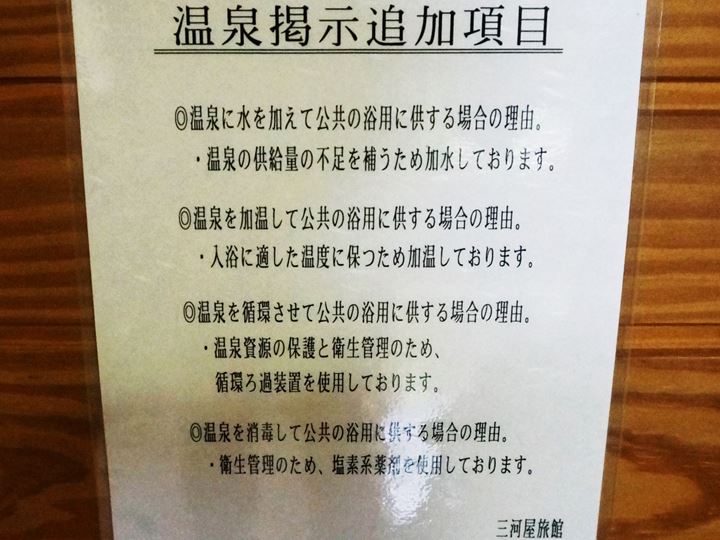 It's mixed hot water comes from a hot spring and a normal water supply.
The water is heated.
The water in the bath is filtered and reused.
Some chlorine is added for sanitary reasons.
Information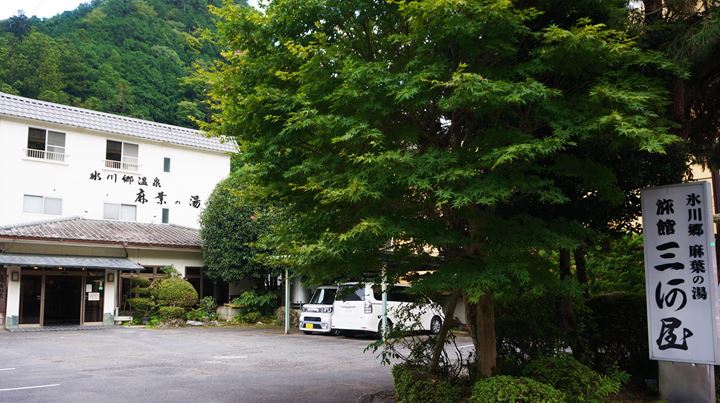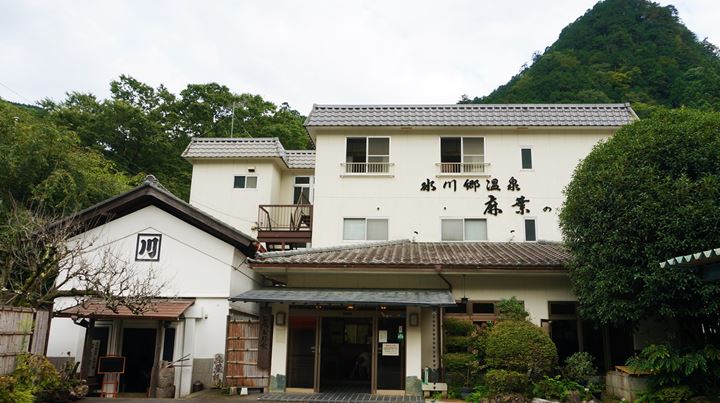 Accommodation name
Hikawago Asaha no Yu, Mikawaya Ryokan
氷川郷麻葉の湯 三河屋旅館
Admission to the hot spring
1000 yen
It doesn't include a towel. (Optional fee) You can bring yours.
Shampoo and body soap are free in the bathing room.
Business hours for non-guests
11:30 am - 4:00 pm (It is irregularly changed.)
There are English instruction sheets about the hot spring at the front desk.
There is no locker in the changing room. You can leave your valuables at the front desk.
Website
三河屋旅館|氷川郷麻葉の湯【公式サイト】
東京の奥座敷、多摩川清流をのぞむ大自然に...
Oktama 奥多摩 Information Website
(There is information center in front of Oktama Station.)
一般社団法人奥多摩観光協会
一般社団法人奥多摩観光協会 奥多摩町観光案内所
Sightseeing Maps and Hiking Maps
観光マップ・ハイキングマップ
一般社団法人奥多摩観光協会
一般社団法人奥多摩観光協会 奥多摩町観光案内所
This hiker walked from Okutama 奥多摩 Station to Kori 古里 Station. (opposite way)
Photos were taken in September 2019.
---
Please look over other hot springs and public bath in Japan.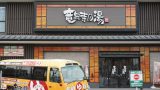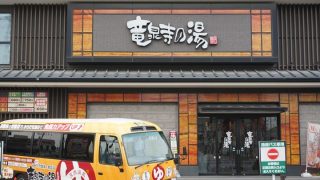 Low Priced and Popular Hot Spring / SPA RYUSENJINOYU near Tokyo 竜泉寺の湯 草加谷塚店
I have been to this hot spring a few times. It is still unknown to international tourists. I recommend you go there on ...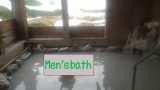 Day-3 Climbing Down: Trekking to Mt. Tsurugidake in the Northern Japan Alps 北アルプス 剱岳
Mt. Tsurugidake 剱岳 → 10th Chain Point Kani-no-yokobai カニのよこばい → Mt. Maetsurugi 前剱 → Kenzanso 剣山荘 (Lodge) → Raichozawa H...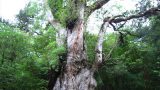 2/2 Yakushima Island National Park, World Natural Heritage in Japan 世界自然遺産 屋久島
At last we arrived at Jomon-sugi Ceder 縄文杉.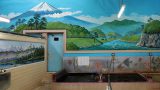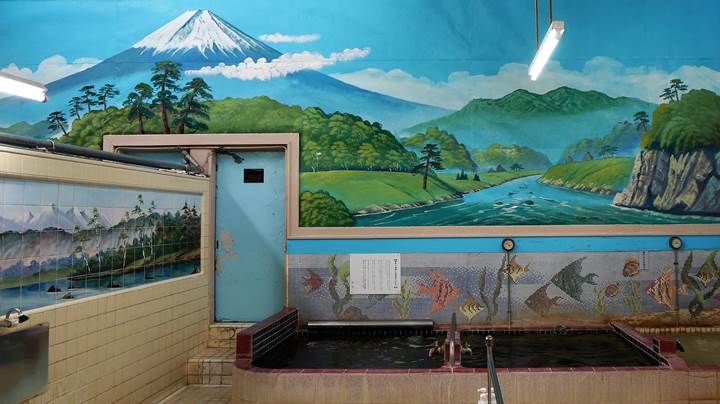 Retro Public Bath MATSUNOYU in Tokyo - 銭湯 (Sento) 松の湯 Permanently Closed
They closed their business on 29 February, 2020MATSUNOYU 松の湯 in Tokyo is a public bath (not hot spring). It...
How to Use a Japanese Hot Spring
(This video is not recorded in Mikawa Ryokan.)