One of the popular homemade dishes in Japan is SABA-MISO (Simmered Mackerel in Miso). When you go to popular shopping area Ginza 銀座 in Tokyo, try it out!
Menu and Food Photos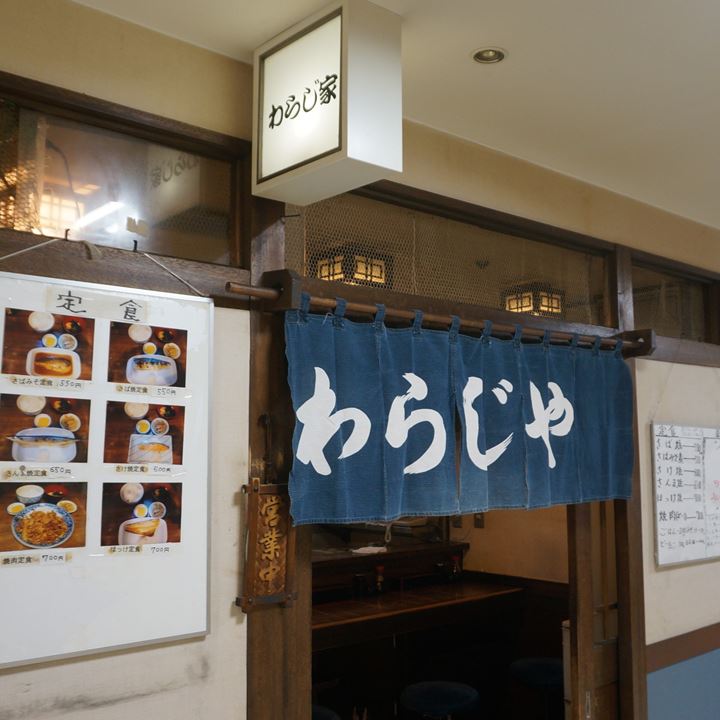 The restaurant has a very small capacity. There is only one counter which has about 10 seats. There are no tables in the restaurant. When I went, only one person was working there.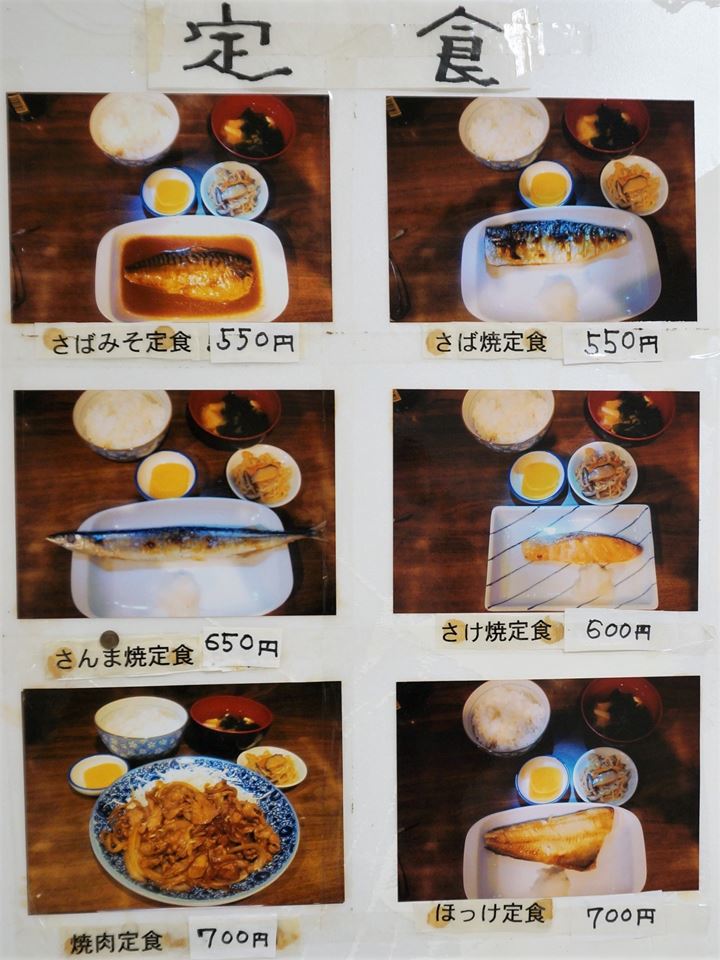 定食 Teishoku
Set Meal
さばみそ定食

Saba-miso-teishoku


Simmered Mackerel in Miso - Set Meal

550 yen
さば焼 Saba-yaki-teishoku
Grilled Mackerel - Set Meal 550 yen
さんま焼定食 Sanma-yaki-teishoku
Grilled Pacific Saury - Set Meal 650 yen
さけ焼定食 Sake-yaki-teishoku
Grilled Salmon - Set Meal 600 yen
焼肉定食 Yakiniku-teishoku
Stir Fried Pork - Set Meal 700 yen
ほっけ焼定食 Hokke-yaki-teishoku
Grilled Atka Mackerel -Set Meal 700 yen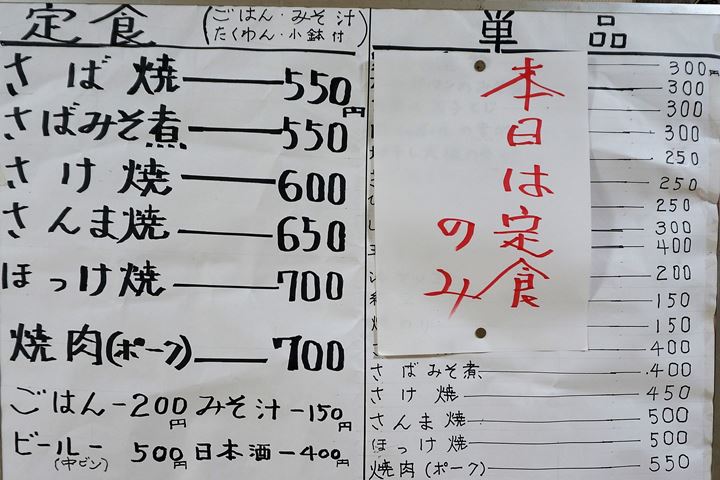 本日は定食のみ
When I went there, they offered these set meals 定食 only.
A-la-cart menu 単品 was not available, today.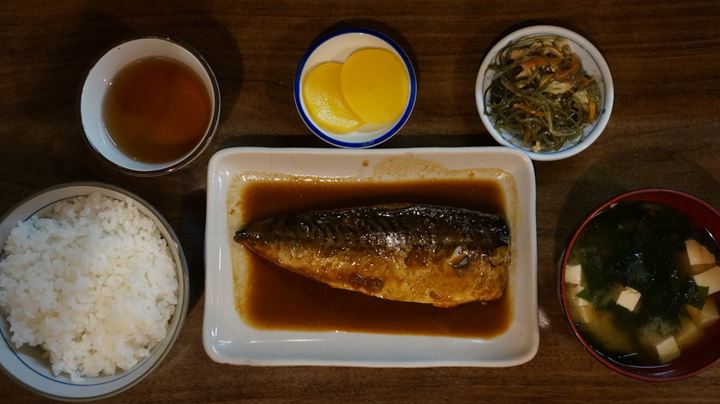 さばみそ定食 Saba-miso-teishoku
Simmered Mackerel in Miso - Set Meal 550 yen
It included mackerel, rice, miso soup, small side dish, pickles and tea.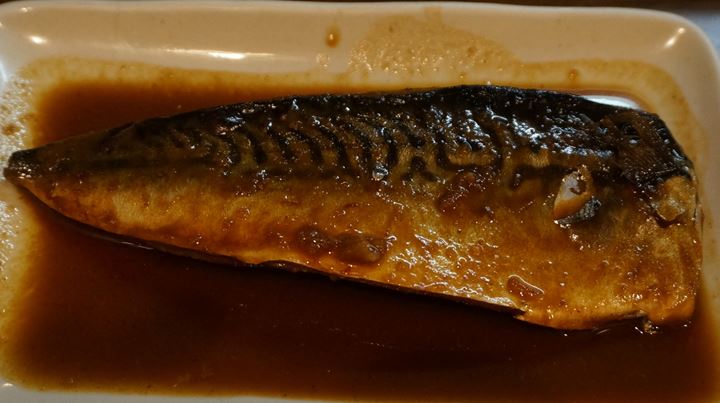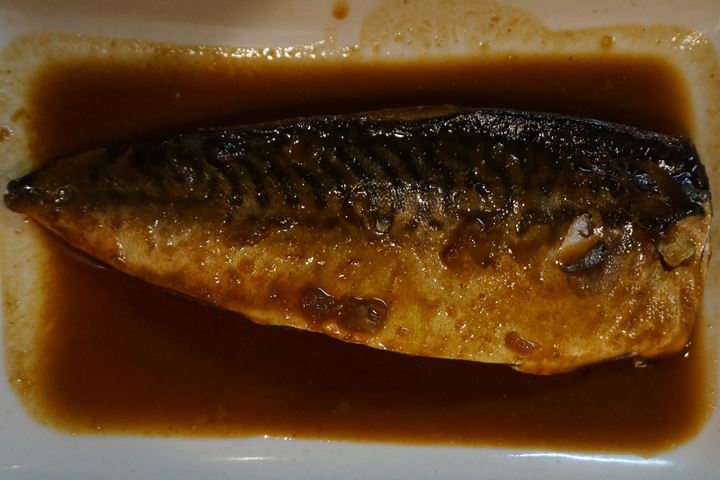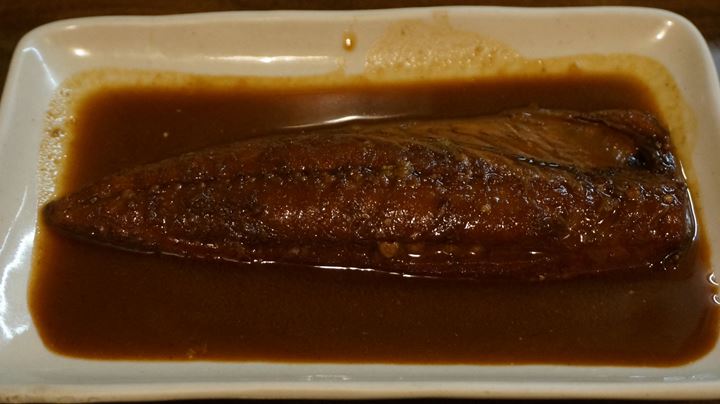 This is the other side. There are some thin bones around the belly of the mackerel, but don't worry so much about them getting stuck in the throat. They are soft because this food is well-simmered. I could eat the bones and the meat together.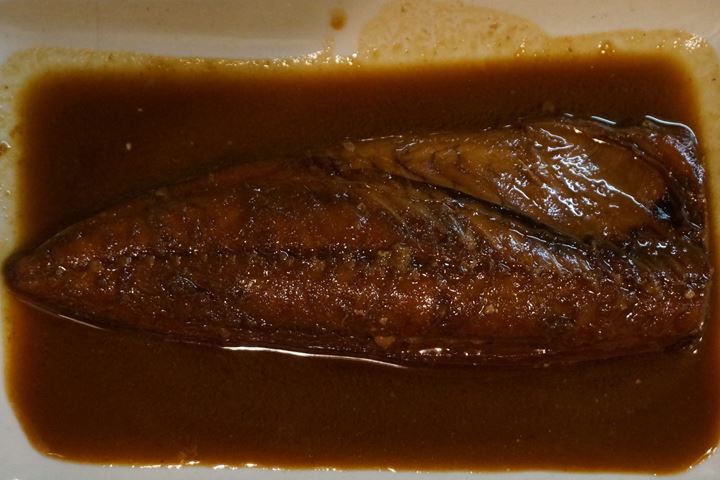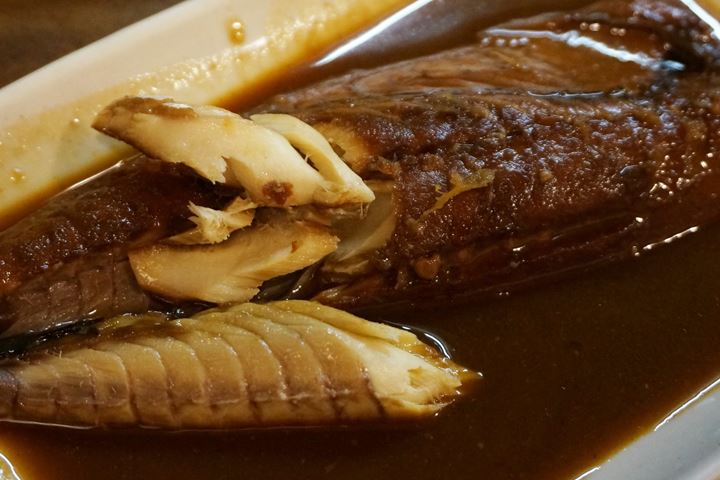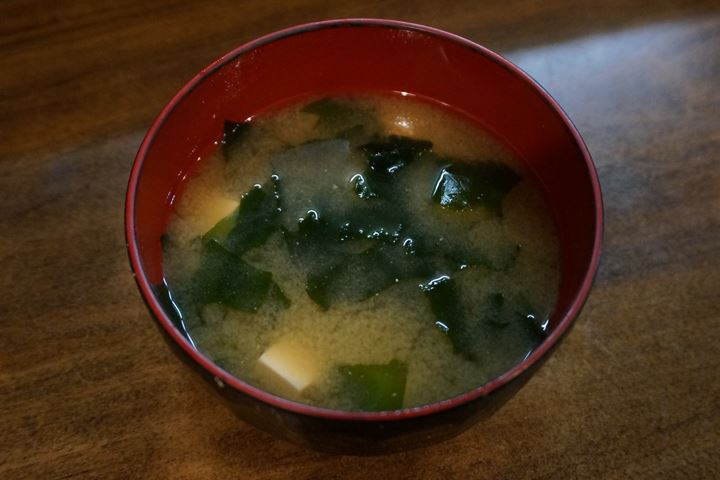 It was tasty miso soup which included tofu and wakame sea vegetable.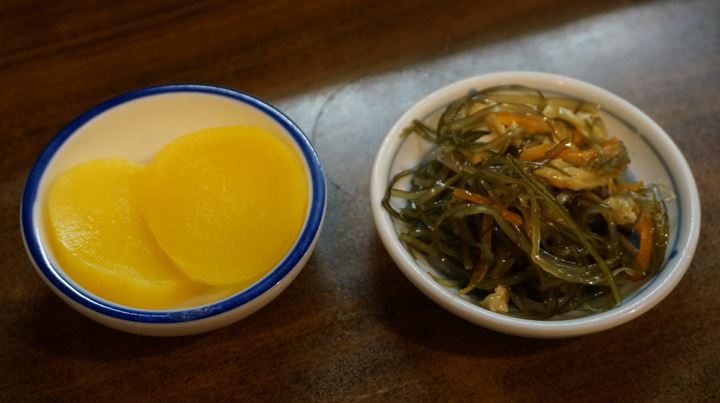 Daikon Radish Pickles
たくわん (沢庵・たくあん Takuan)

Simmered Shredded Kelp
きざみ昆布の煮付 Kizami-konbu-no-nitsuke
*It is a traditional simmered food. This side dish might be changed to other food.
Information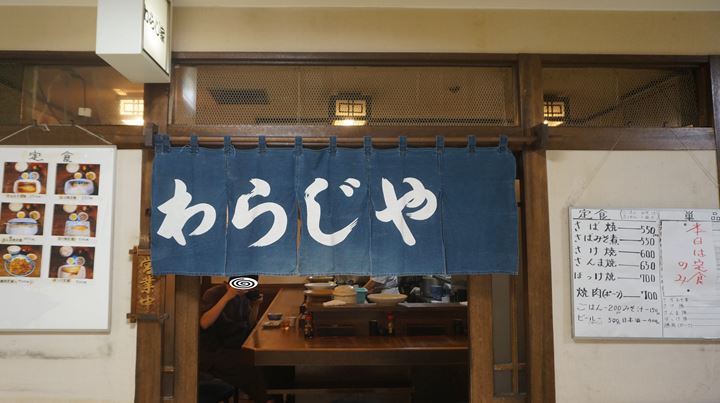 Restaurant Name
和食 わらじ家 (わらじや)
Washoku WARAJIYA

Website
WARAJIYA | GINZA NINE SHOPPING CENTER
No Service Fee / No Cover Charge
Self-Service
Prices Includes 10% Tax
No Smoking
Business Hours
Their business hours of the English website is (wrong) not updated as of June 2020.
Japanese website says that...
Open:
Monday - Friday 11:00 am - 8:00 pm
Saturday 11:00 am - 3:00 pm
Closed:
Sunday, national holiday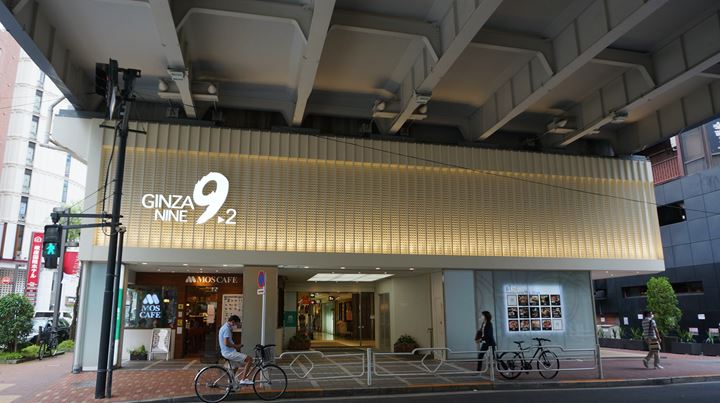 This restaurant is located on the B1F of GINZA NINE-2 in Ginza 銀座 area, but the nearest station is Shinbashi 新橋 Station.
Information is as of June 2020.
---
A beef bowl chain YOSHINOYA offers a set meal of Mackerel Simmered in Miso for 657 yen including 10% tax.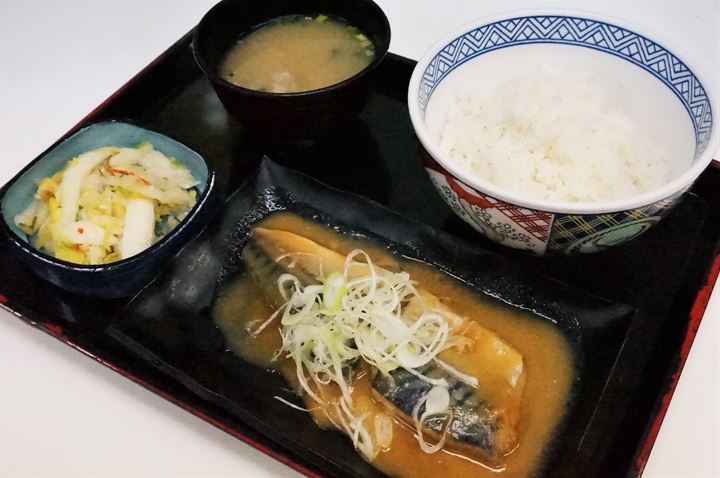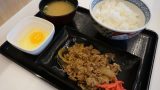 A beef bowl chain YOSHINOYA 吉野家 also offers pork bowl, curry rice and veggie meal 牛丼・豚丼・カレー・ベジ定食
This beef bowl chain has more than 1200 restaurants all over Japan. It could be easy for international tourists to find the restaurant, if you walk around downtown of big city like Tokyo 東京, Osaka 大阪 and so on.
Do you like mackerel dishes?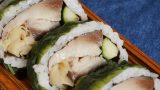 My Best Mackerel Sushi is "Mackerel with Leaf Mustard Sushi さば高菜巻 Saba-takana-maki". 鯖寿司・サバ鮨
I will rank the different kinds of mackerel sushi you can inexpensively get in and around Tokyo. This mackerel is usually marinated in vinegar, and tasty.