When you are drunk, a bowl of fresh water clam ramen will sober you up.
A specialty of this ramen shop is Freshwater Clam Ramen. However, there are very few ramen shops in Japan that offer Freshwater Clam Ramen.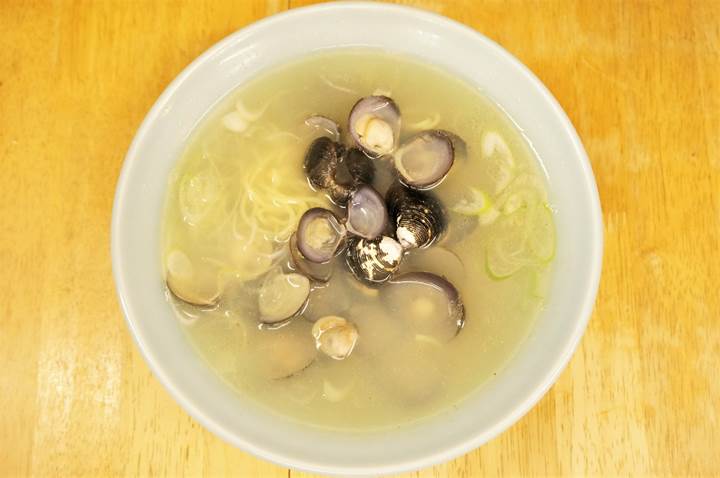 Shijimi Ramen しじみラーメン 880 → 930 yen
Shijimi is freshwater clam.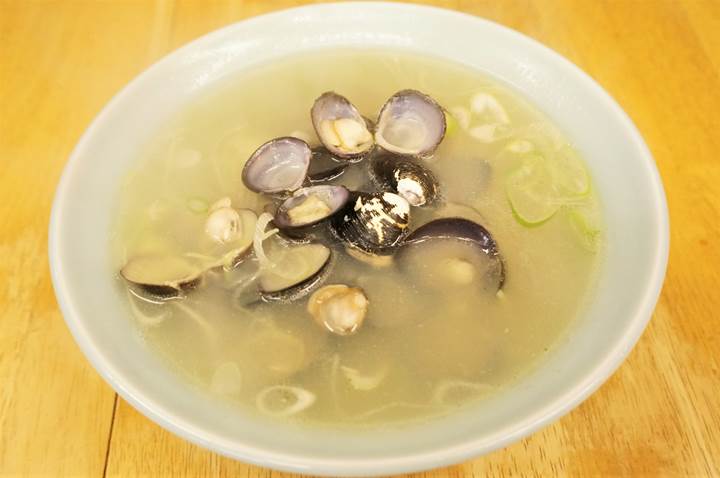 Toppings are simply comprised of only clams and chopped green onions.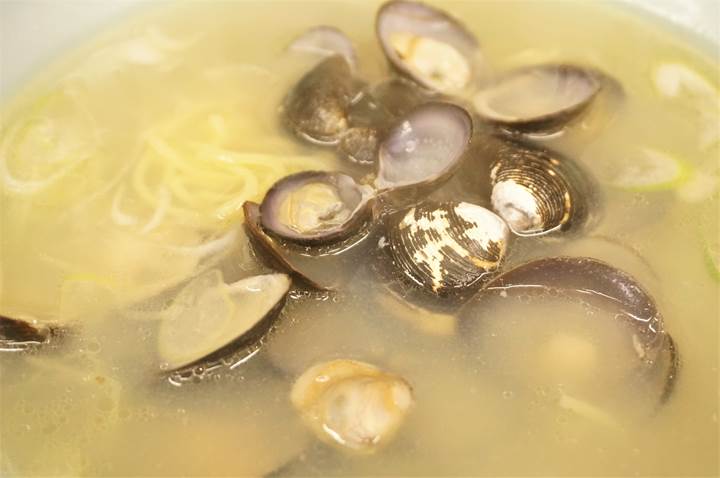 I think people go there for the purpose of enjoying this broth made with freshwater clams.
When I went there most people ordered this Shijimi Ramen.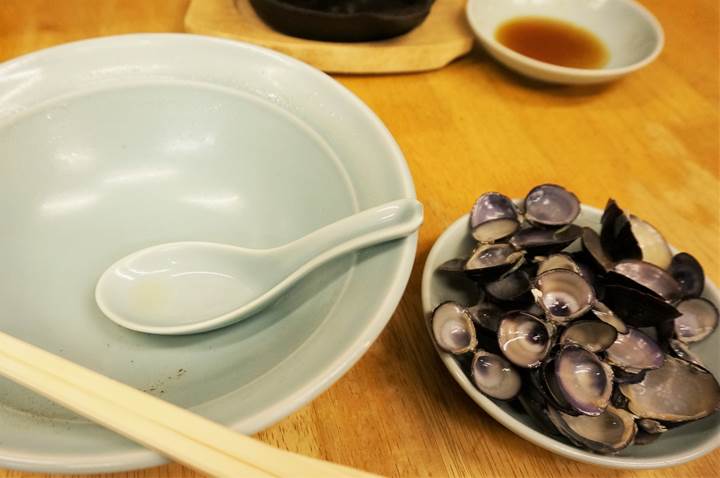 At night, this ramen bar is also especially popular with people sobering up from too much drinking.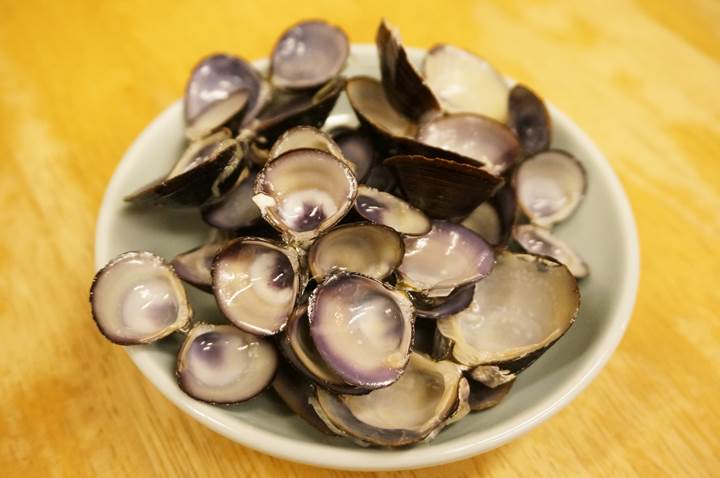 A few years later, I went to this shop and had the tasty ramen again below.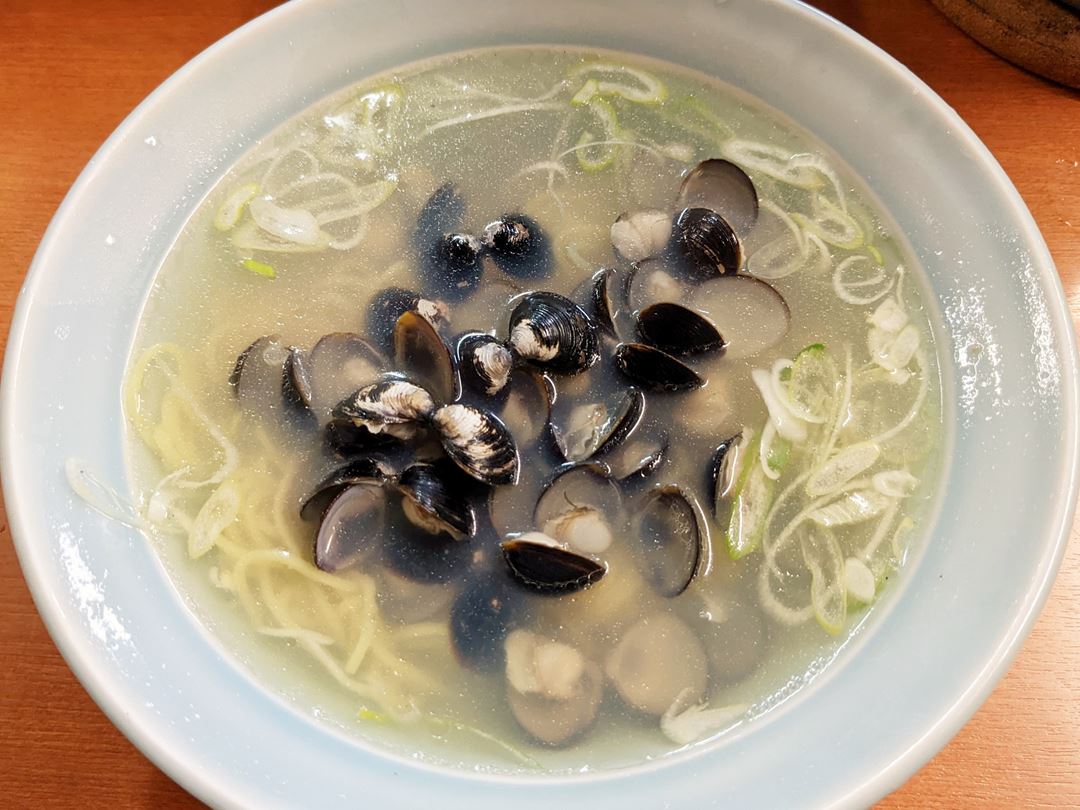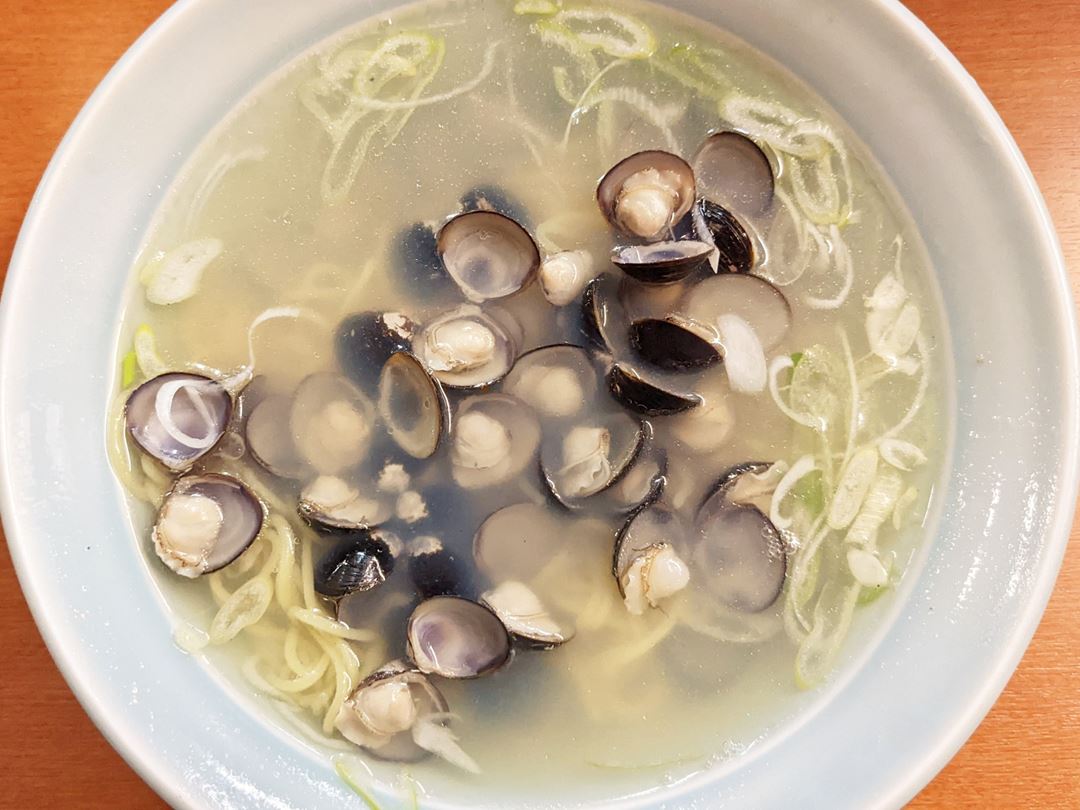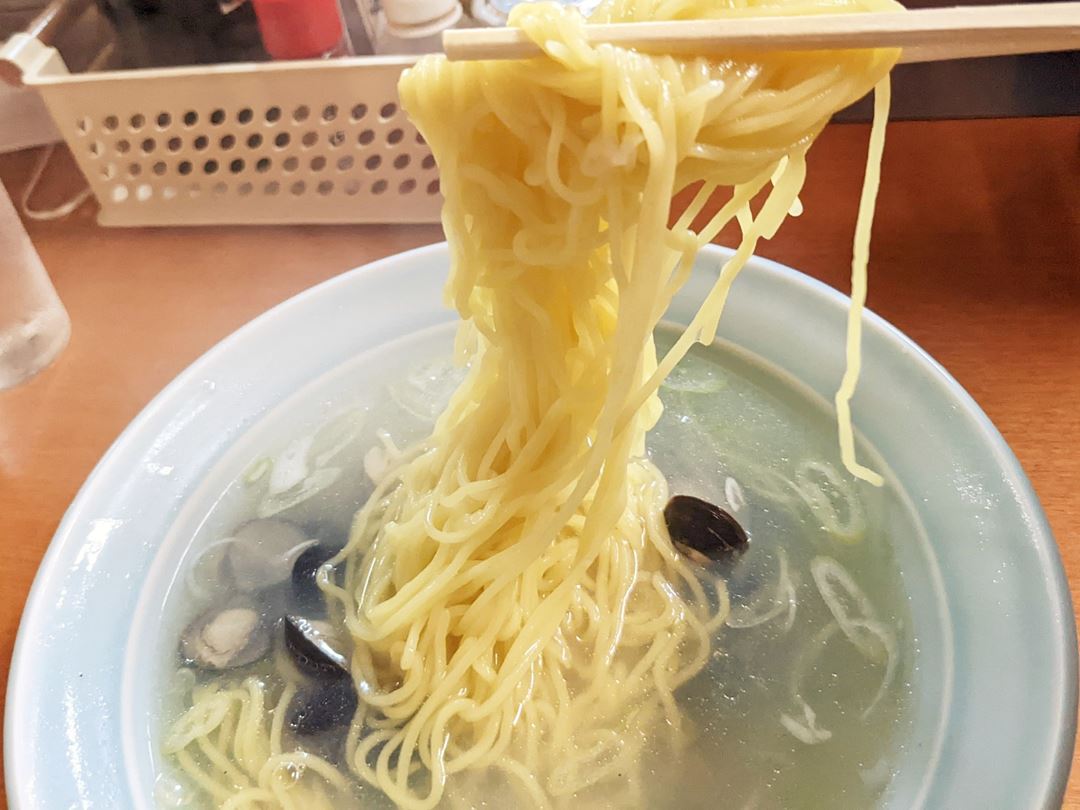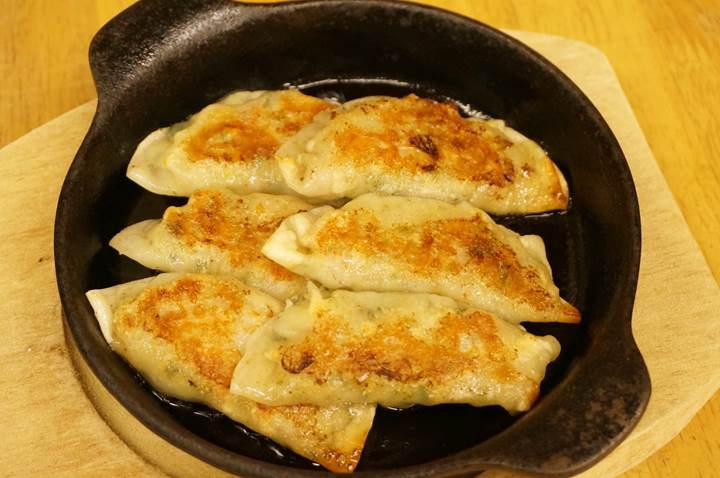 Gyoza Dumplings 570 yen
焼きぎょうざ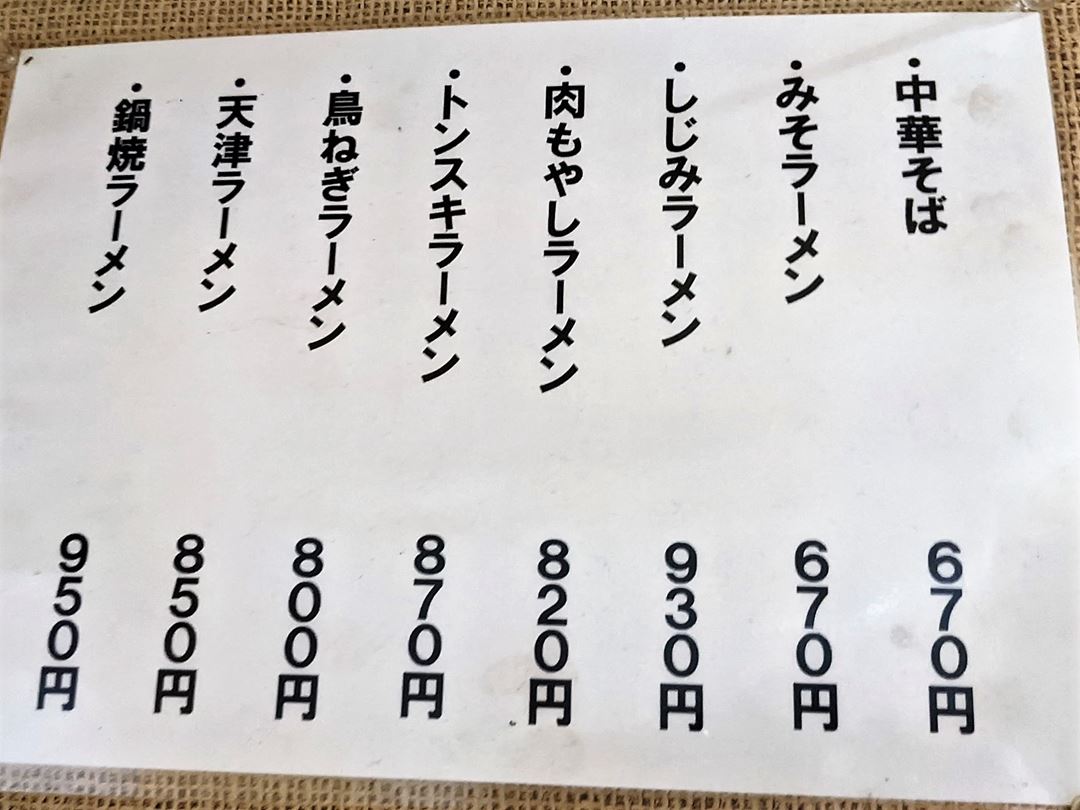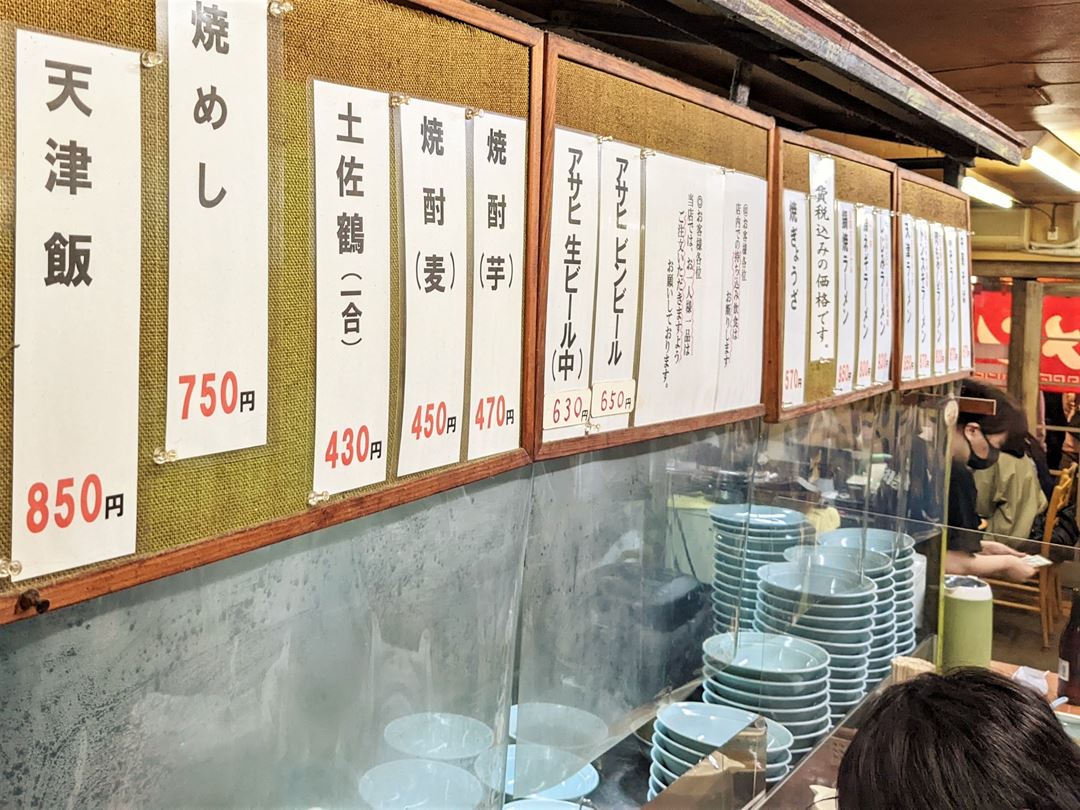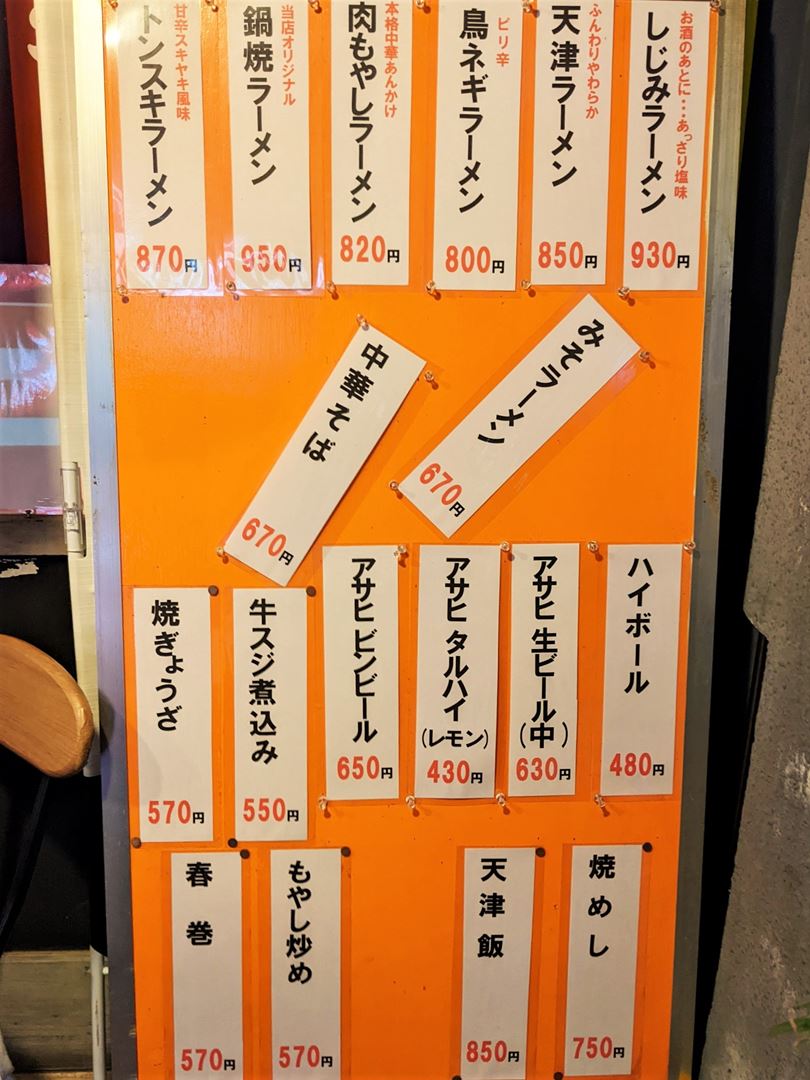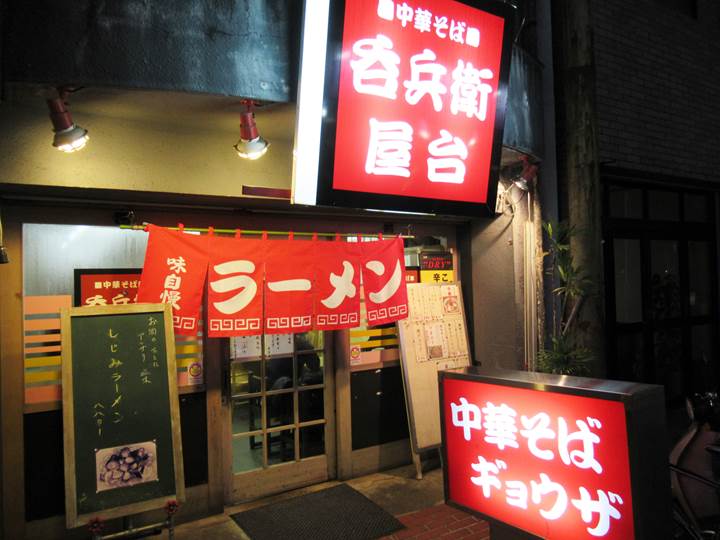 Ramen bar name
NONBEEYATAI 呑兵衛屋台

Business hours
20:00 -
Sunday and holiday are closed.
No service fee / No cover charge
Tax is included in the prices.
Smoking is accepted.
A customer is required to order at least one food.
Do not bring your own food and drink.
The menu and prices above might be changed now.
Next time, I want to try NABEYAKI Ramen 鍋焼ラーメン which is a local food in Kochi 高知.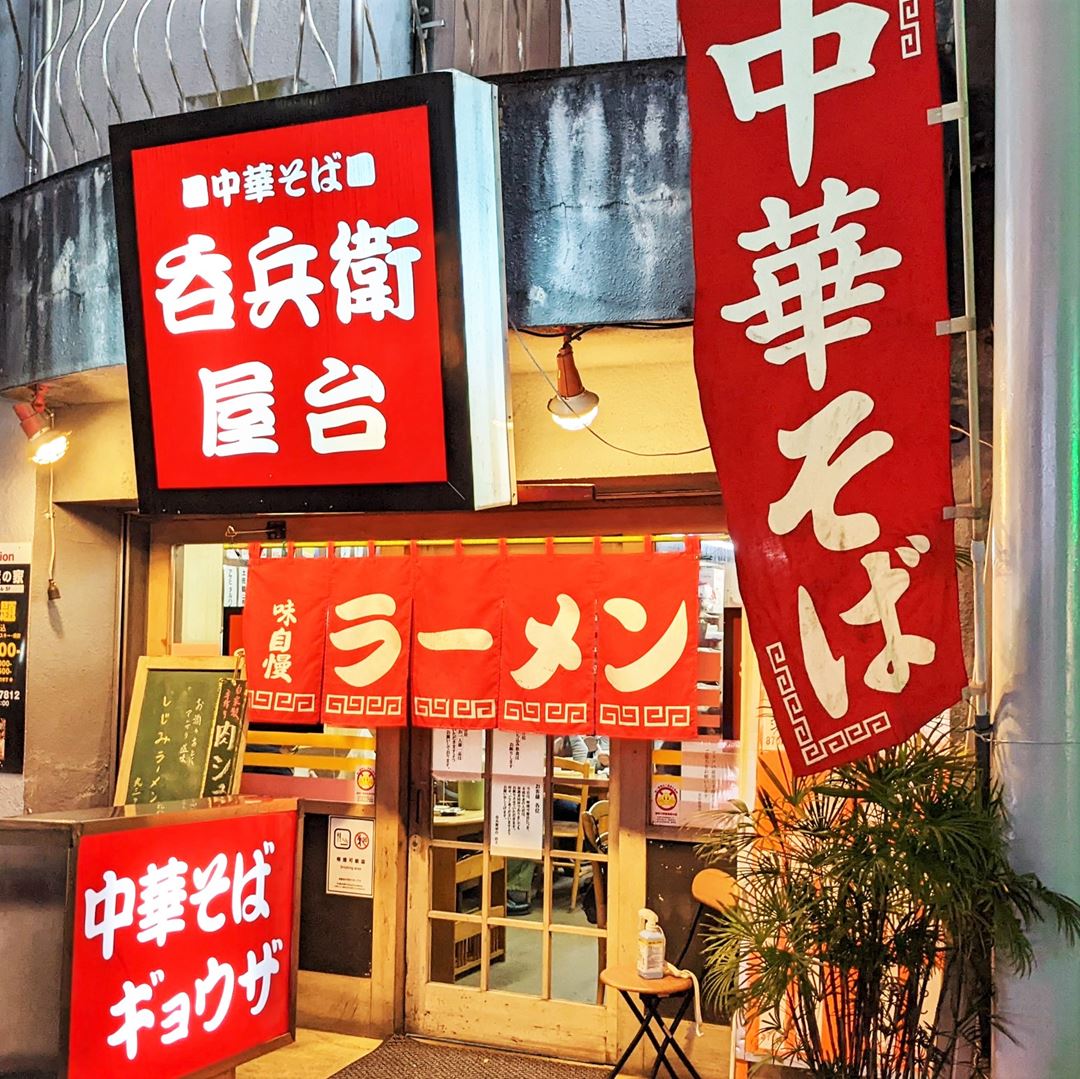 Photos were taken in 2018 - 2022.
---
Another unique ramen in Tokyo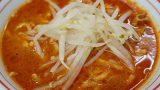 Super Spicy Ramen - MOUKO TANMEN NAKAMOTO 蒙古タンメン中本 in Tokyo 激辛ラーメン
If you really like spicy food, you should go to a ramen restaurant MOUKO TANMEN NAKAMOTO 蒙古タンメン中本.They specialize intasty and super spicy ramen.