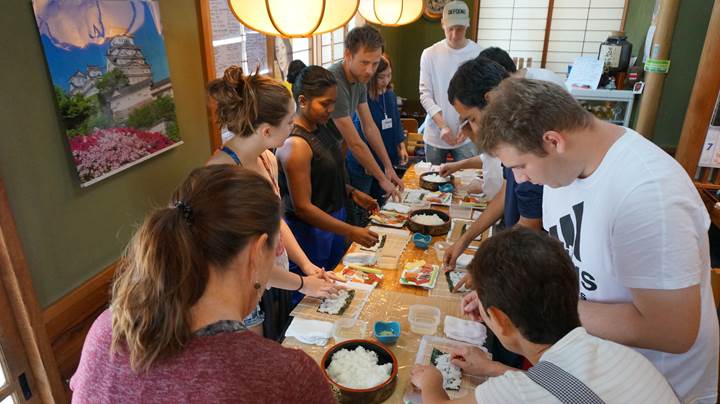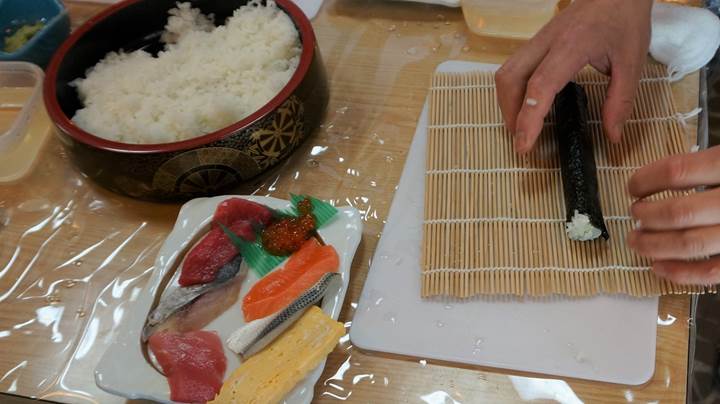 Emblem Hostel エンブレムホステル in Tokyo sometimes organizes sushi making experience event for the guests of the hostel.
You will walk to a nostalgic Japanese style sushi bar near the hostel.
You must enjoy making sushi and the bar's atmosphere.


First, let's make sushi roll. (Maki-zushi 巻き寿司)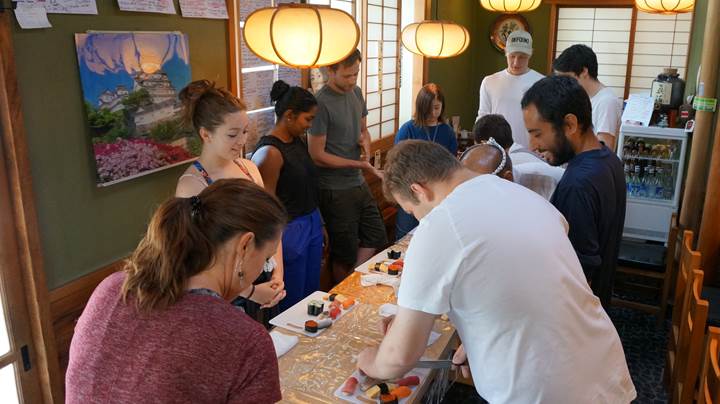 You cut the sushi roll.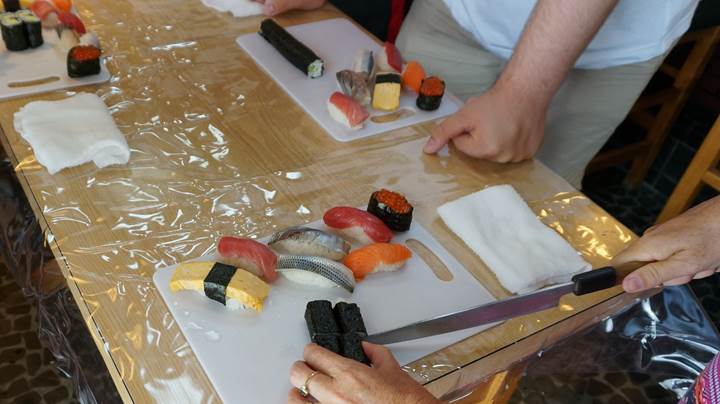 Cutting a little bit at a time is the easiest way to cut a sushi roll. First, push the knife forward, away from you, as you cut into the roll. Then, pull the knife toward you as you cut through the rest of it.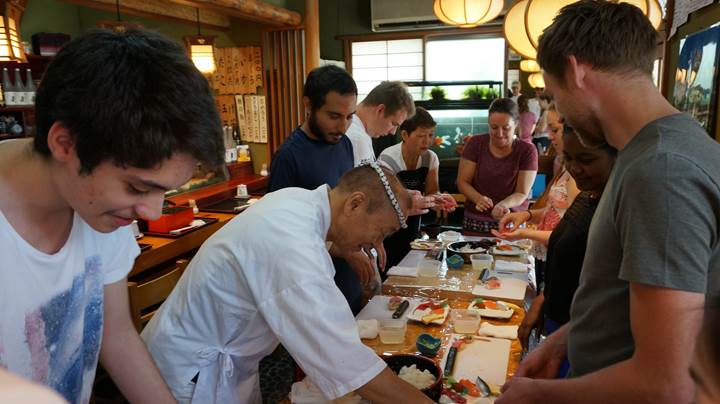 The sushi chef makes sushi with you. A staff member of the hostel helps with making sushi in English.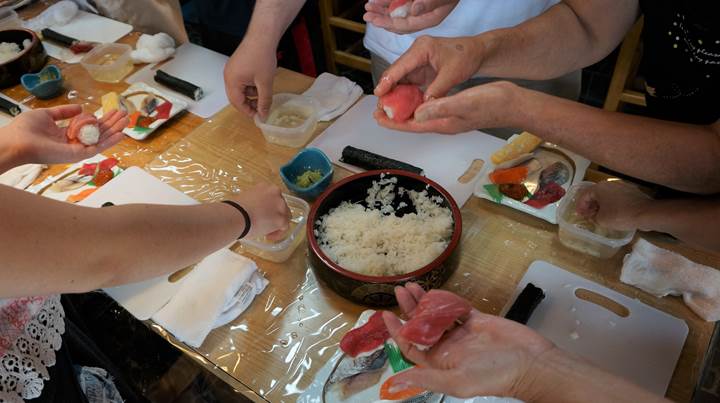 Next, let's make sushi balls! (Nigiri-zushi にぎり寿司)
When you make a sushi ball, you roll and pinch the rice ball very softly using mainly dominant hand.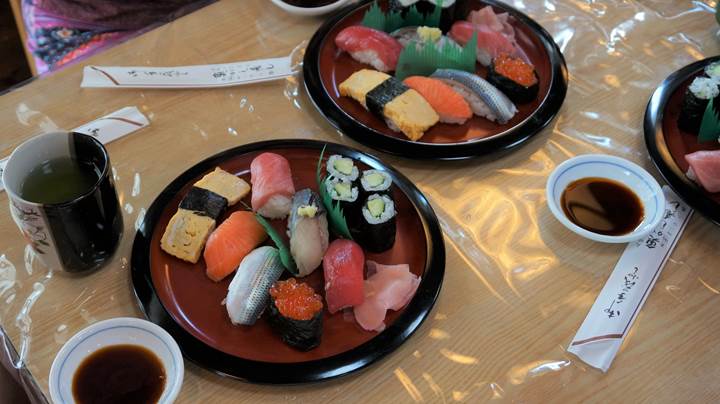 The guests made this above. The sushi chef made this below.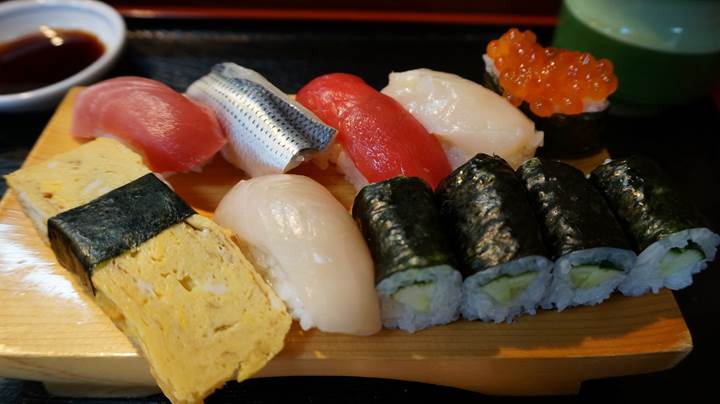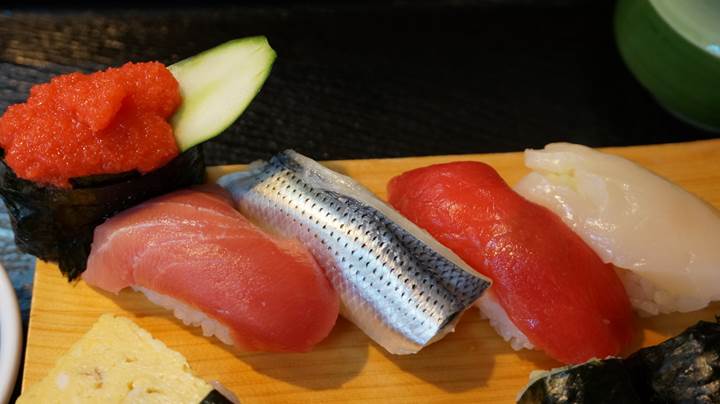 It was delicious. We had good lunch!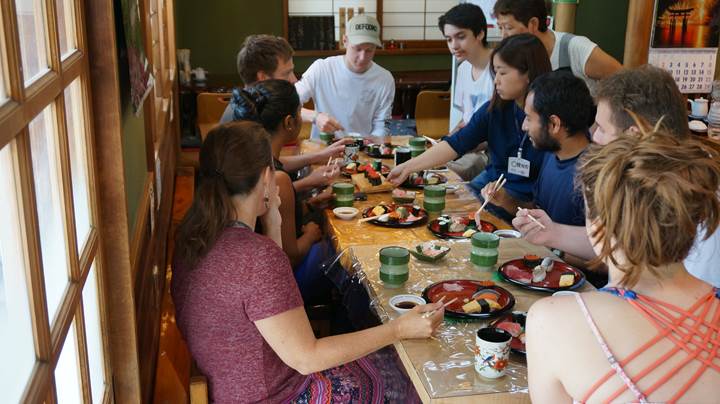 This workshop and lunch time require about 2 hours.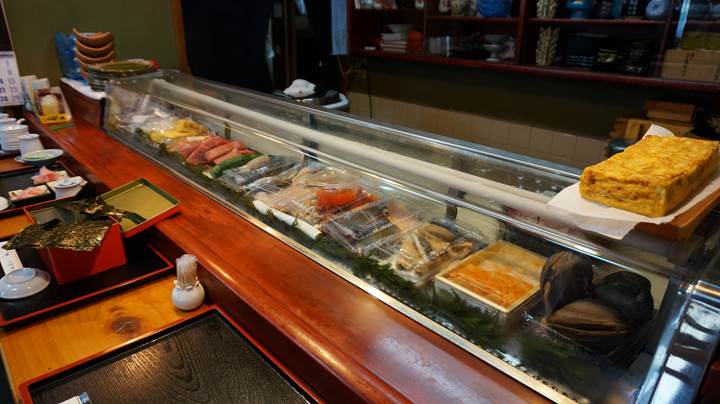 Many kinds of high quality sushi toppings are displayed in front of the bar seats.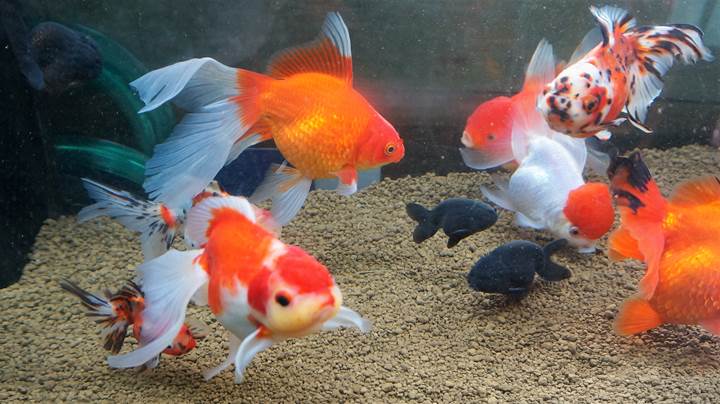 There is a lot of big goldfish. It is not for sushi though. Nice aquarium!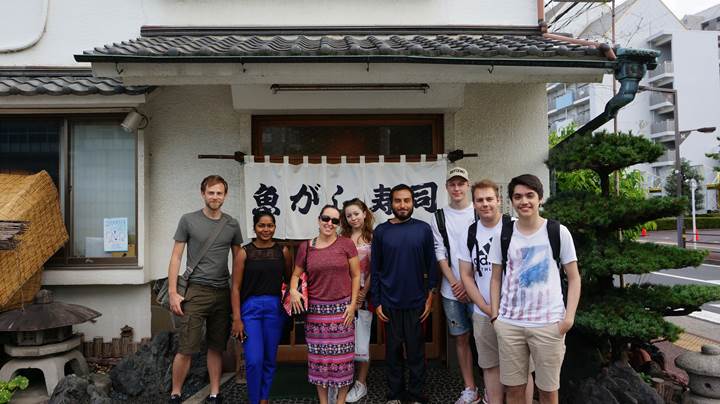 Sushi bar name
UOGASHI-SUSHI 魚がし寿司
Business hours
Lunch : 11:00 am - 1:00 pm
Dinner : 4:00 pm - 10:00 pm
Monday is closed.
* Even if you are not the hostel guests, it is OK to have sushi there. However, there is no Sushi Making Experience.
Emblem Hostel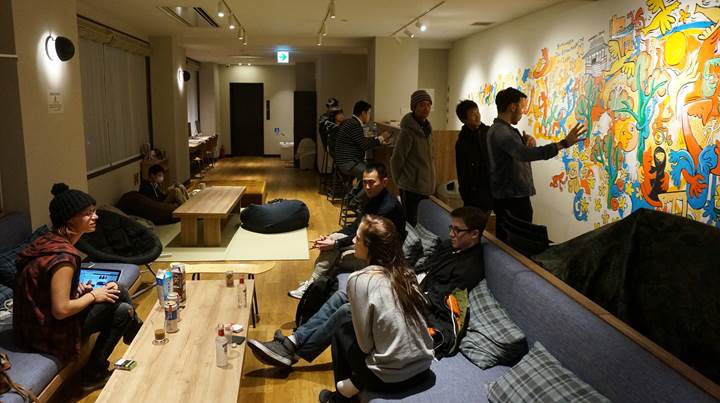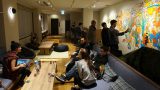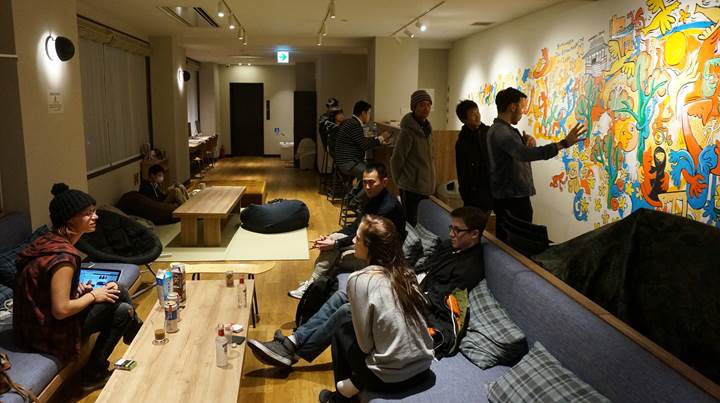 Emblem Hostel in Nishiarai Tokyo エンブレムホステル 西新井 東京
This reasonable hostel has clean, nice rooms and facilities.Just make yourself at home in the lounge (on the picture above) and Cafe&Bar (on the 2nd floor).You can meet with friendly guests there.The lounge on the 3rd floor is for hostel guests on...
---
Inexpensive sushi restaurant chain in Japan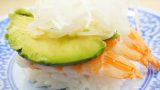 110 or 220 Yen Conveyor-belt Sushi Restaurant (Sushi Go Round) KURA くら (KURASUSHI/ KURAZUSHI くら寿司) in Downtown Tokyo and all over Japan
One of my favorite conveyor-belt sushi restaurant chains is KURA くら (also called KURASUSHI / KURAZUSHI くら寿司). I usually go there every second month.