This standing bar offers one of the highest quality brand chickens in Japan, which is called, "Shingen Chicken 信玄どり".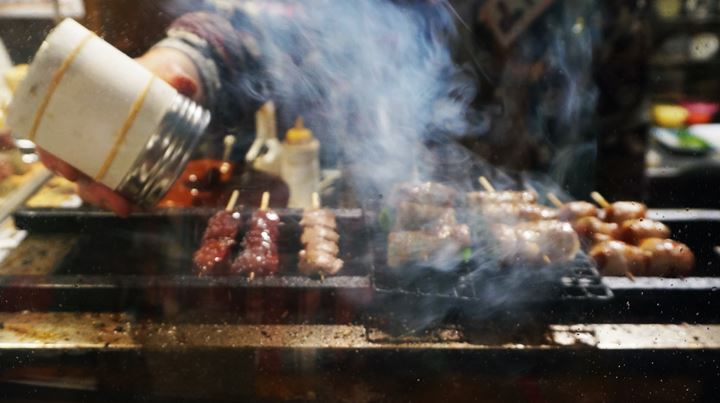 Creamy Chicken Liver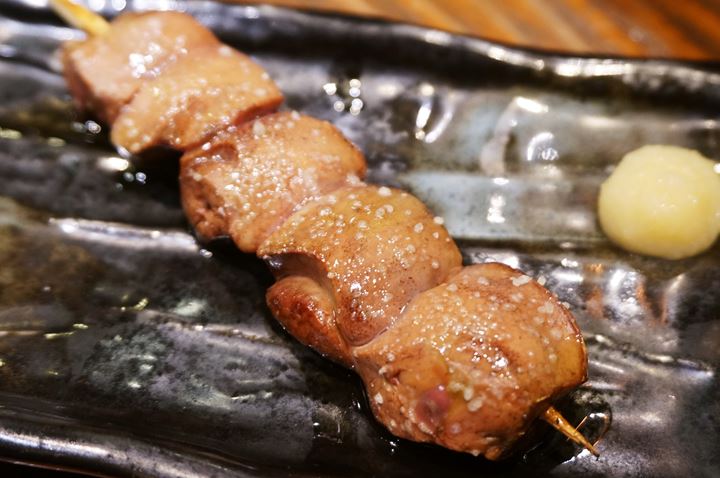 Prime Chicken Liver 100 yen
極上レバー Goku-jo Liver
It is high quality brand chicken called 信玄どり Shingen Chicken.
(Shingendori Chicken)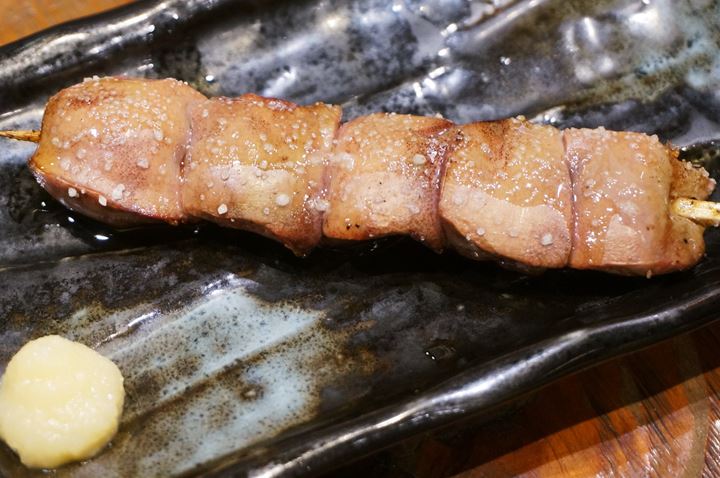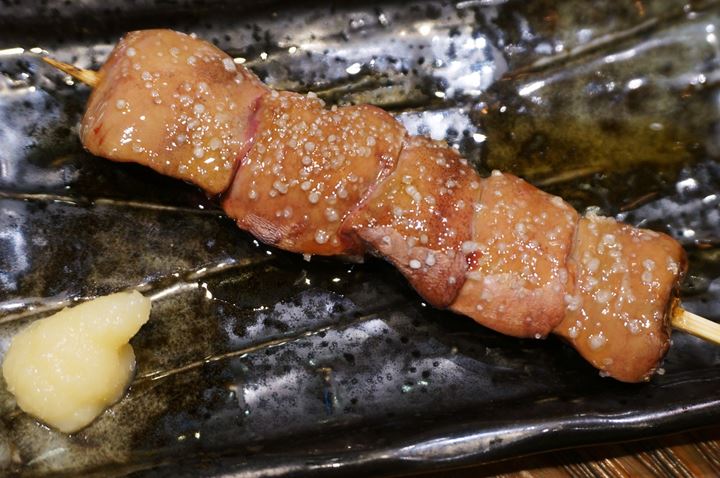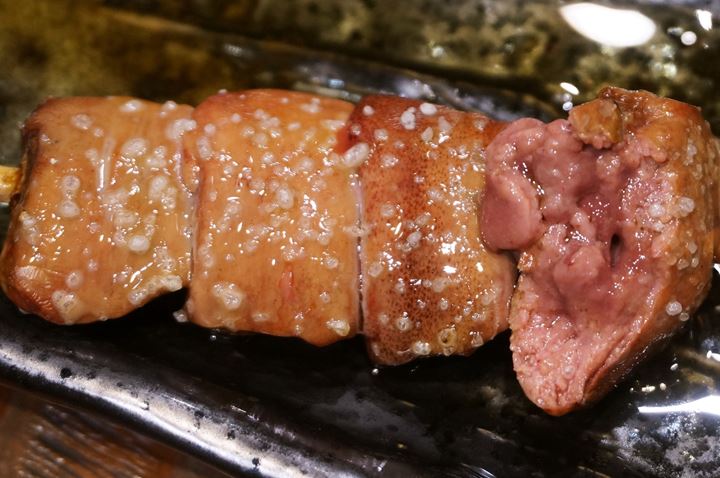 Chicken Sashimi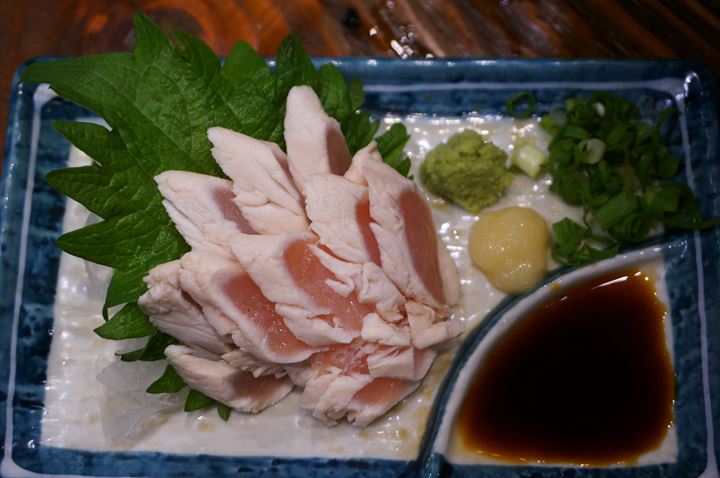 Shingen Chicken and Wasabi 450 yen
信玄どり 鶏わさ Shingendori Toriwasa
It is one of this bar's specialties. This chicken sashimi is lightly cooked raw chicken, cooked rare.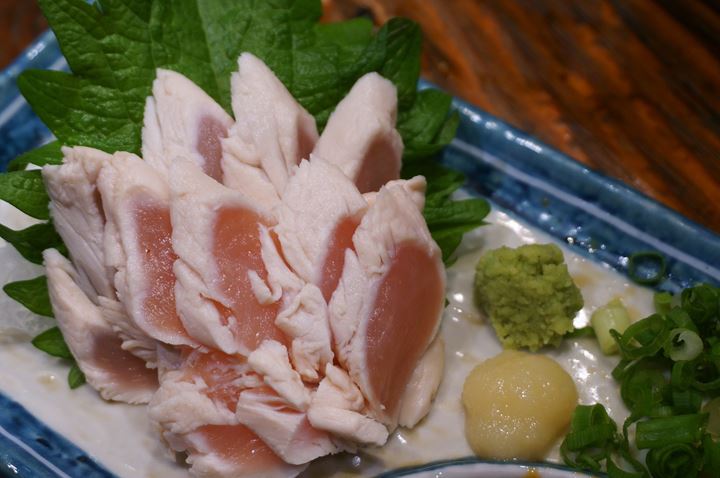 Yummy!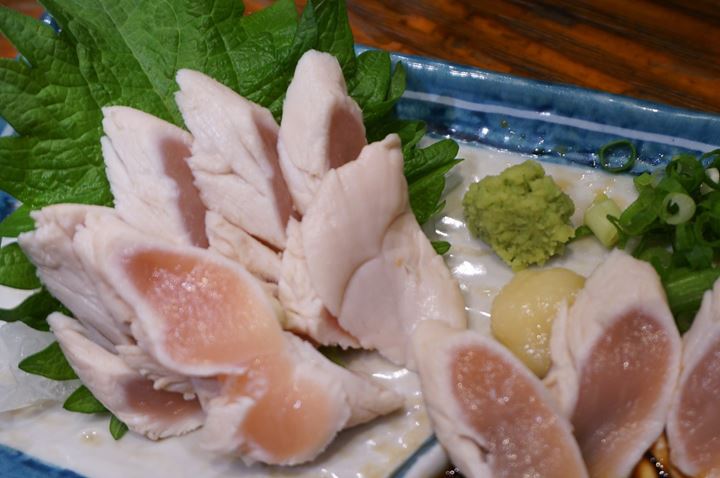 Seasonings and toppings are served alongside it.
Fresh Japanese basil called 大葉 Ooba or 青じそ Aojiso
Thinly sliced onion
Wasabi
Garlic paste
Chopped green onion
Soy sauce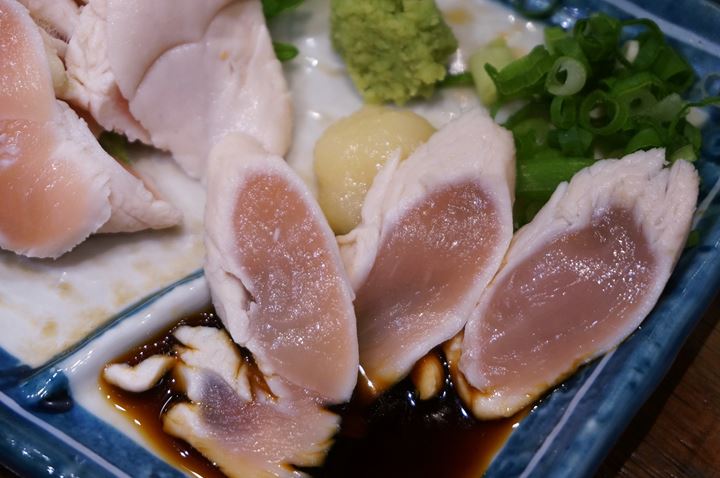 Drink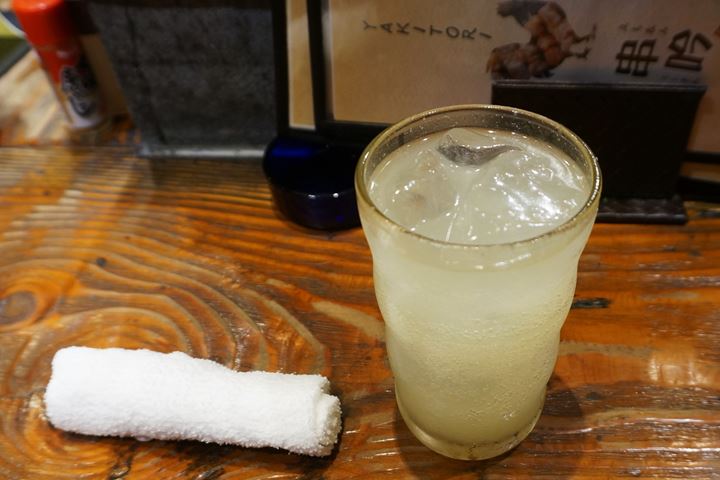 Yuzu Wine 450 yen
ゆず酒 Yuzu-shu
(On the rocks, soda, hot water or water)
This photo is Yuzu wine with soda. Yuzu citron is a popular fruit in Japan. It tastes like lime.
Happy Hour
3:00 pm - 6:00 pm
KAKU Highball
角ハイボール
Japanese Whiskey 角 KAKU
Jim Beam Highball
ジムビームハイボール
American Whiskey
390 → 190 yen
You can upgrade the mug to the cost-effective mega (extra large) size which is required to pay an additional 190 yen.
Information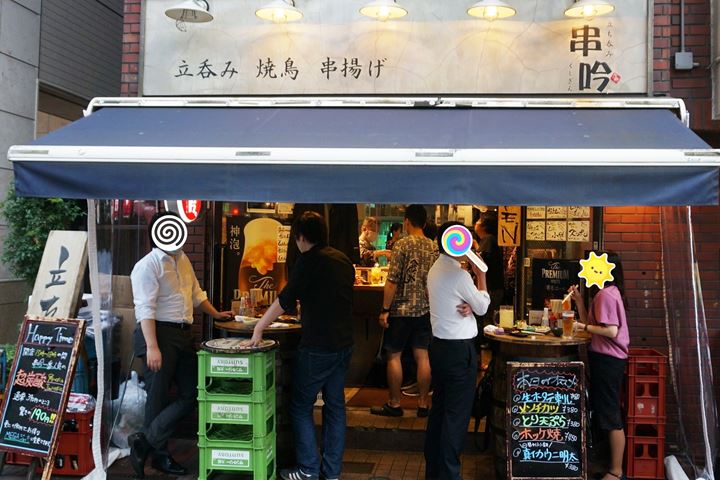 Standing Bar Name
Tachinomi KUSHIGIN -1
(Standing Bar KUSHIGIN -1)
立ち呑み 串吟 1号店

Business Hours
3:00 pm -
Irregular holiday

Website / Social Media (in Japanese)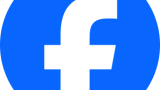 Facebookにログイン | Facebook
Facebookにログインして、友達や家族と写真や近況をシェアしましょう。
No Service Fee / No Cover Charge

Smoking is allowed.

Although most of the restaurants and bars in Tokyo are now NO SMOKING because of a local ordinance that became effective on April 1st, 2020.
Prices Do Not Include 10% Tax
Standing Bar
English Menu Available (Food and Drinks)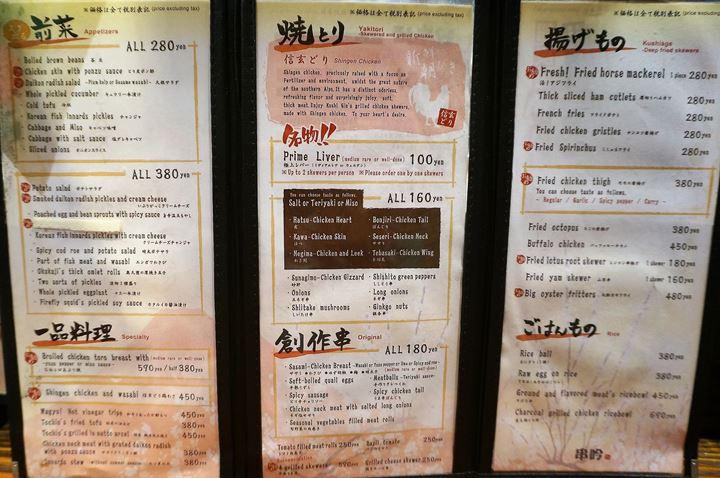 English food menu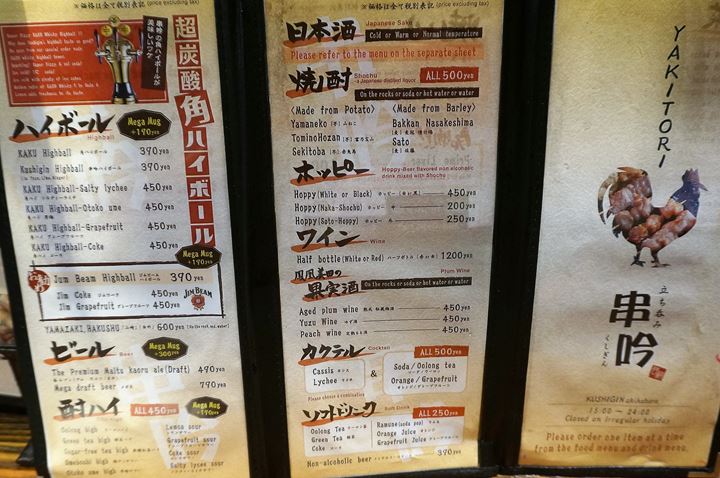 English drink menu
Focus and size of these images are bad, sorry 😥
What I want to eat next time are
Deep Fried Octopus
Deep Fried Ginkgo Nuts
This bar KUSHIGIN 串吟 has 2 more branches near Akihabara 秋葉原 area.
They open at 5:00 pm.
Branch-2
Saturday, Sunday and holiday are closed.
Branch-3
Sunday and holiday are closed.
You can walk to the places. They offer similar kinds of food. However, I haven't been there, yet.
---
Another chicken restaurant also offers tasty chicken cooked rare.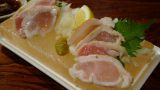 Chicken on a Skewer (YAKITORI), Lightly Seared Chicken, Crunchy Chicken mixed with Japanese Ume Plum Paste 焼き鳥、鶏肉のたたき、梅水晶 - TORITETSU とり鉄
Have you eaten something very Japanese?I would introduce 3 different types of Japanese local foods to tourists from foreign countries. I think some people might dislike them because of the uniqueness in texture.
If you like liver dishes, you should look over another blog below.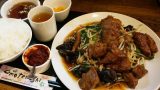 Delicious Liver Meat Dish in Tokyo: Sauteed Pork or Chicken Liver and Chive ニラレバ定食 (レバニラ)
If you like eating liver meat I highly recommend 2 restaurants below in Tokyo. They offer great food!