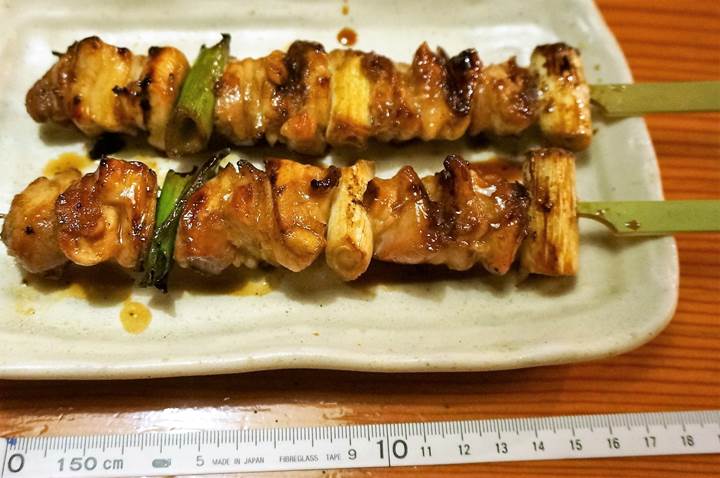 A 298-yen bar restaurant chain TORIKIZOKU 鳥貴族 offers all food items and beverages for 298 yen. They use domestically produced chicken, vegetables and so on.
This chain has more than 600 branches in Japan. There are many branches in and around Tokyo 東京 and Osaka 大阪.

The chicken above is...
Momo Kizoku Yaki (Tare) もも貴族焼(たれ)
Grilled Chicken Thigh and White Leek (Barbecue Sauce)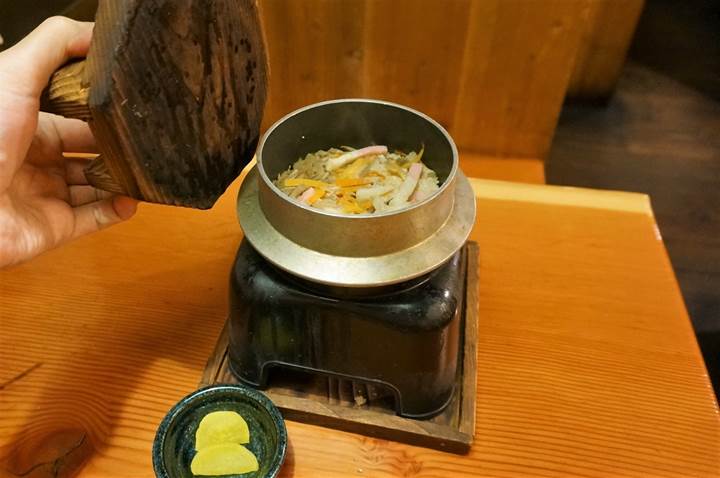 Tori Kamameshi とり釜飯
This dish has rice, chicken and other things. It is cooked in a small traditional pot. It will be served with a portable stove with a piece of solid fuel, while it's still boiling. It will take 30 minutes, do not open the lid during this process.
After the solid fuel runs out, then steam it for a few minutes and finally you can eat it.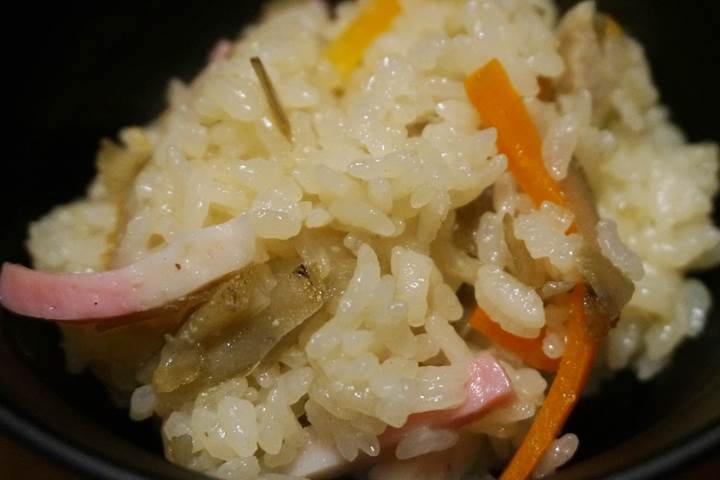 Since it takes a long time (30 min), I recommend you to order this first before other dishes.
Hot and fresh rice is tasty!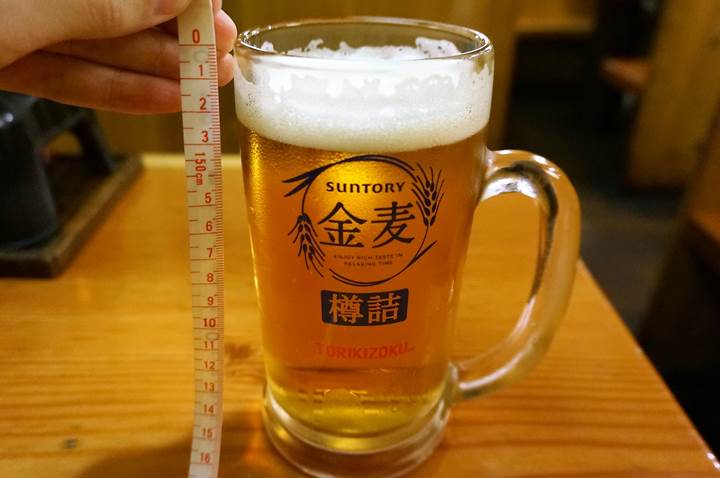 Kinmugi (Large) 金麦(大)
This jug is very large. Taste good with smooth and light flavor!
Kinmugi is alcoholic beverage tastes like beer.
(I am not sure if it is low-molt or molt-free beer.)
These 3 items above are my favorite ones, because they are very good taste.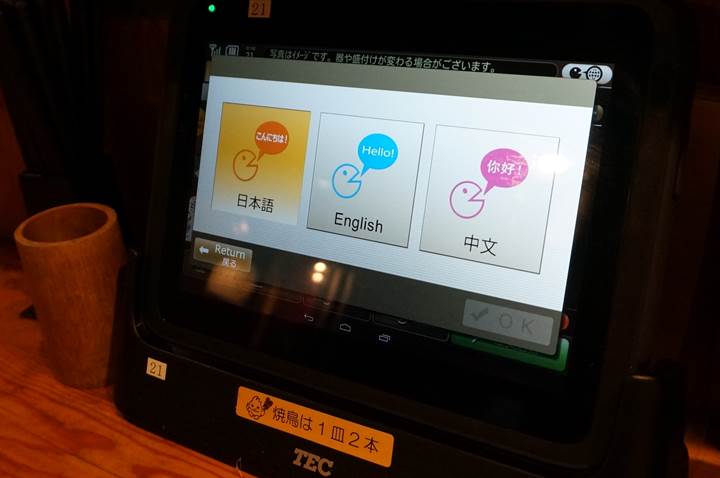 English picture menu is available.
焼鳥は1皿2本 : One dish (298 yen) at this restaurant has 2 chicken skewers which are quite large when compared to what is served at other restaurants.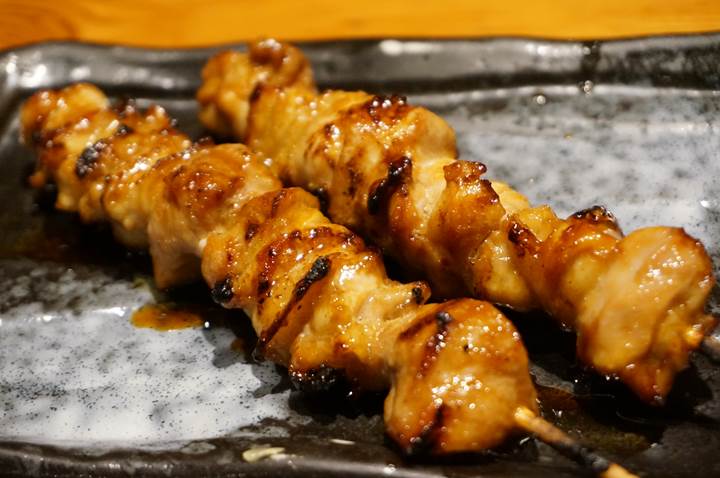 Mi-tare (Momo) みたれ(もも肉)
Grilled Chicken Thigh - Barbecue Sauce
This is also my favorite one.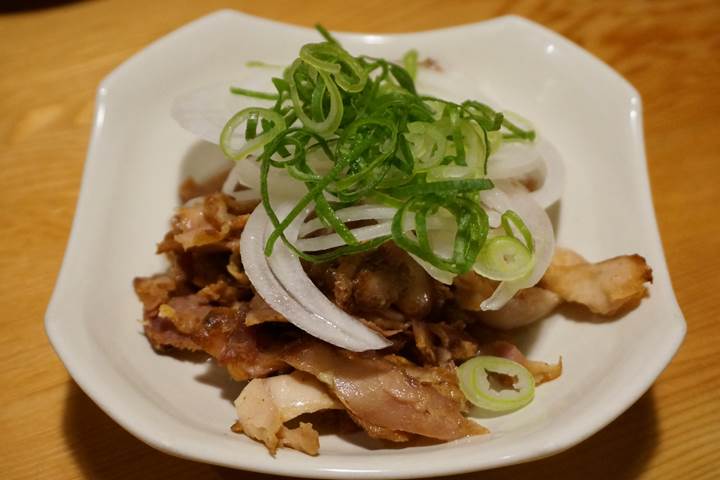 Oyadori Aburi Yaki (Shio Ponzu Taste) 親鶏炙り焼(塩ポン酢味)
Grilled and Sliced Adult Chicken (Salt and Citrus-flavored Soy Sauce)
Adult chickens usually have tough meat, but it has a stronger / better taste than younger chicken meat.
This restaurant grills and thinly slices the meat to soften it, and then adds salt and citrus-flavored soy sauce instead of strong-tasting barbecue sauce. Good!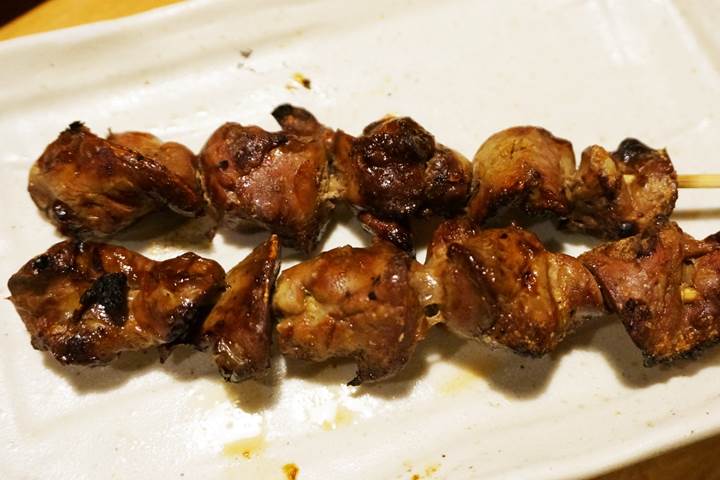 Kimo-tare きも(レバー)
Chicken Liver - Barbecue Sauce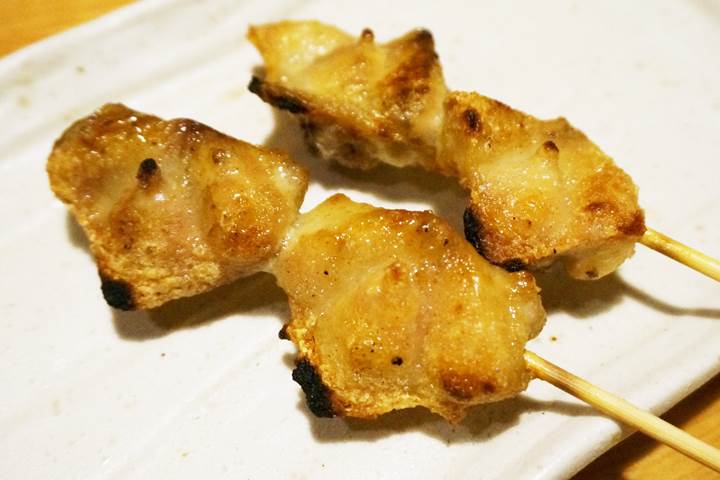 Sankaku-shio (Bonjiri) 三角(ぼんじり)
Chicken tail skewer with salt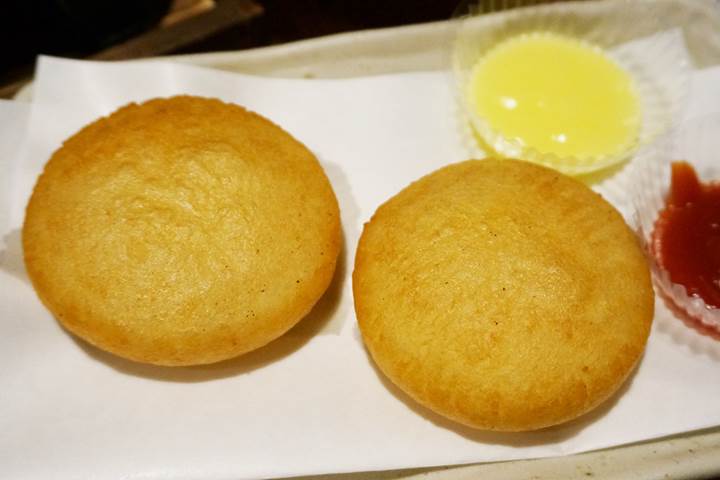 Camembert Croquette カマンベールコロッケ
Potato mixed with a few kinds of cheese such as Camembert and so on
---
These dishes below are available now for a limited time. They are exclusively made around the autumn and winter seasons, 2018 -2019.
These dishes bellow are end of sales. (Updated March 8, 2019)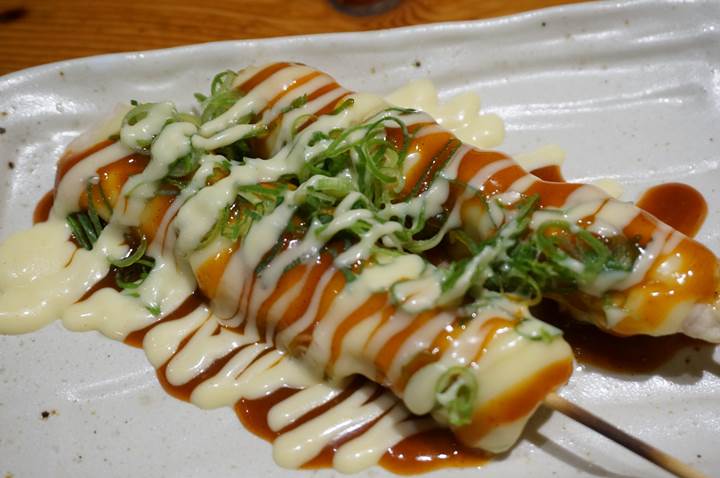 Cheese Dakkarubi Kushi むね肉チーズダッカルビ風串焼
Chicken breast skewer with dakkarubi sauce and cheese sauce
I think this is too much sauce. Taste so-so.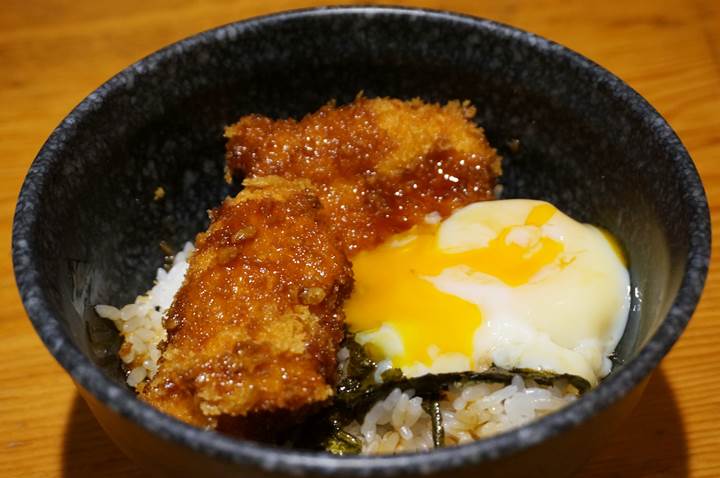 Chicken Tare Katsudon チキンタレかつ丼
Deep-fried chicken cutlet and half boiled egg on rice
I prefer chicken thigh to breast. It might be used chicken breast but this rice bowl is yummy!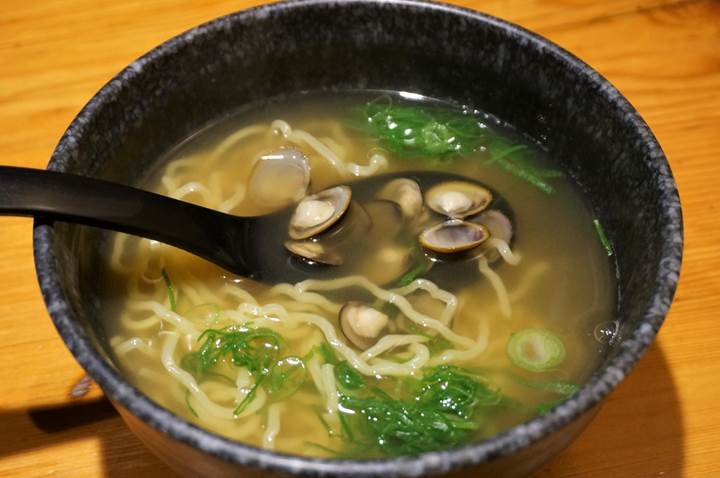 Shijimi Ramen しじみラーメン
Domestically produced freshwater clams Ramen
It has a slight taste of fresh water clams, but I like a stronger tasting freshwater clam soup.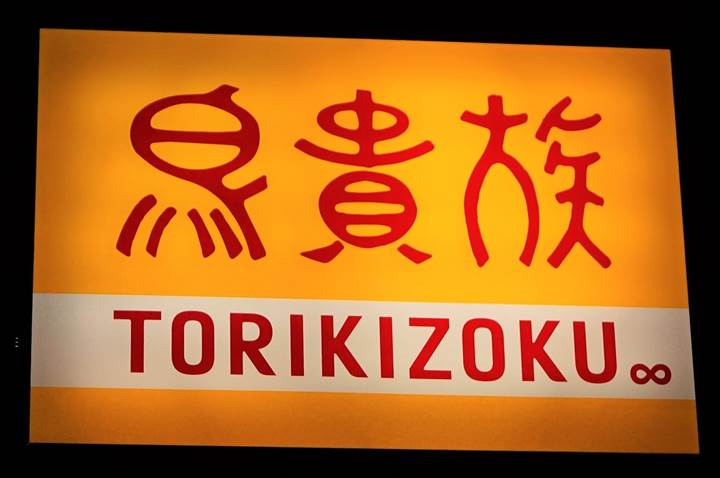 TORIKIZOKU 鳥貴族
https://www.torikizoku.co.jp
Google Maps

8% consumption tax is not included in the price.
No cover charge / No service fee
Open from evening through mid-night
Most of the branches accept smoking.
Non-smoking branches in downtown Tokyo area are below.
Near Ikebukuro 池袋 Station
池袋グリーン大通り店
南池袋公園前店
Near Shibuya 渋谷 Station
渋谷宇田川町店
渋谷西口店
About all of the non-smoking branches (in Japanese)
Other information is coming soon...
山椒がオススメ