There is a 160-yen sushi restaurant where you can buy everything for 160 yen including tax.
160 yen foods usually have two pieces of sushi on a dish, but high quality sushi foods have one piece of sushi on a dish. They are still inexpensive.
All 160 Yen Sushi
* Some side dishes, special foods and beverages are different prices.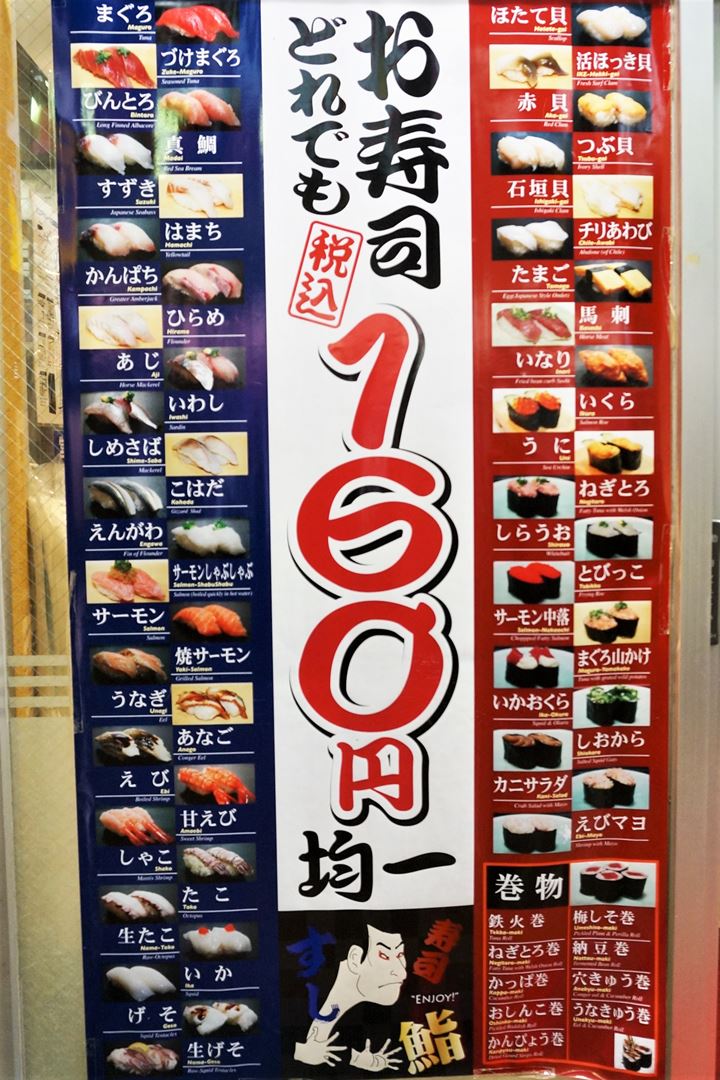 Information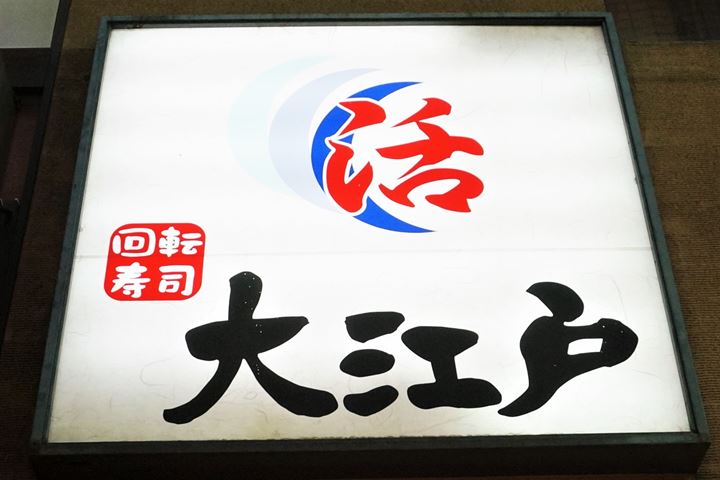 Restaurant name
OOEDO 大江戸
Shinjuku Minami-guchi Branch 新宿南口店
(It is located near South Exit of JR Shinjuku Station.)

Business hours
11:30 am - 11:00 pm

Website (in Japanese)
No service fee / No cover charge
Tax is included in the prices.
Cash only
English picture menu is available.
No smoking
Please refrain from making calls on your mobile phone inside.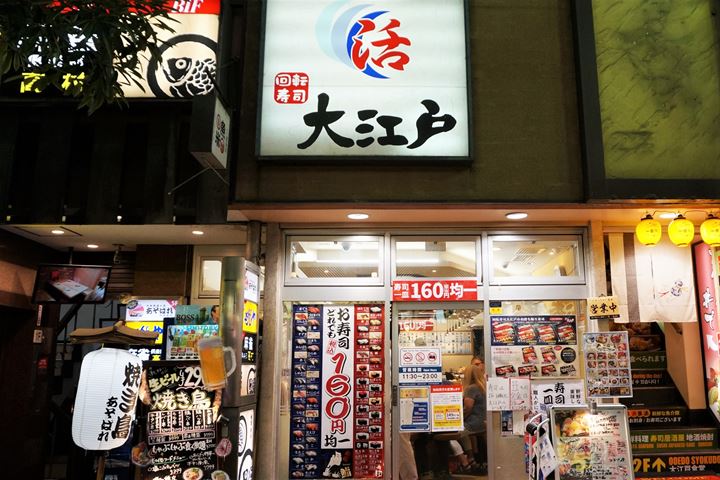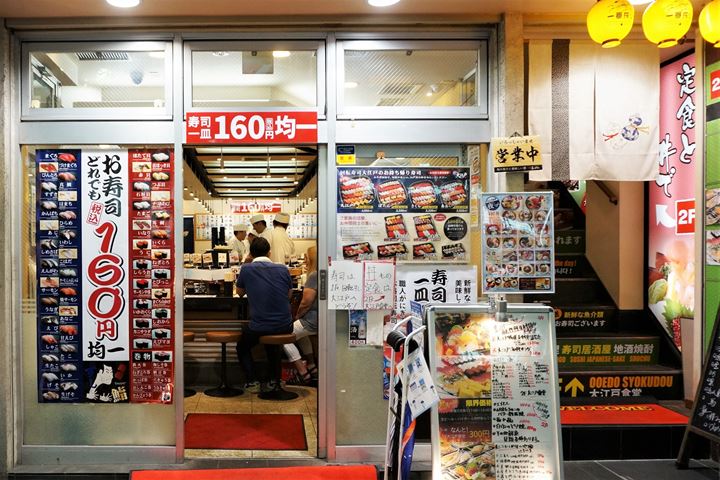 ---
Photos and information are as of September 2019.
---
About Ueno 上野 branch in Tokyo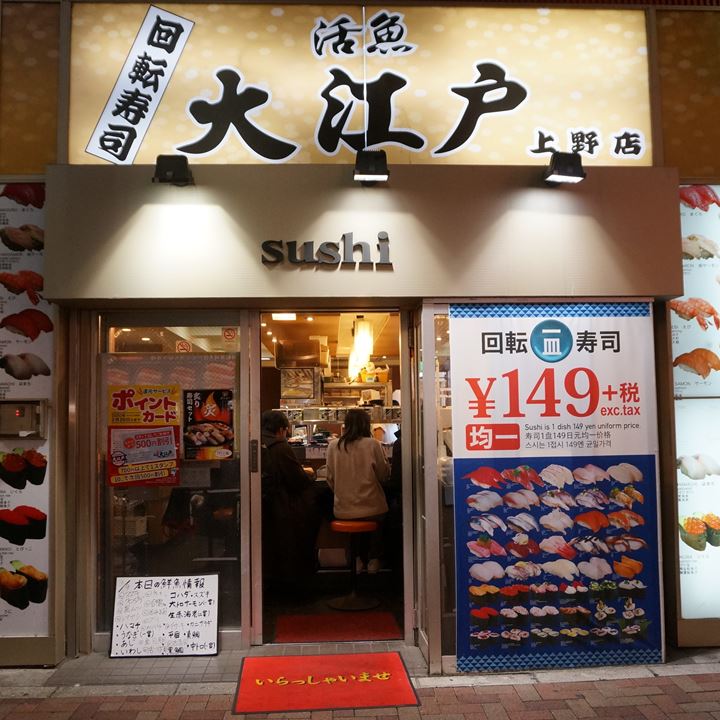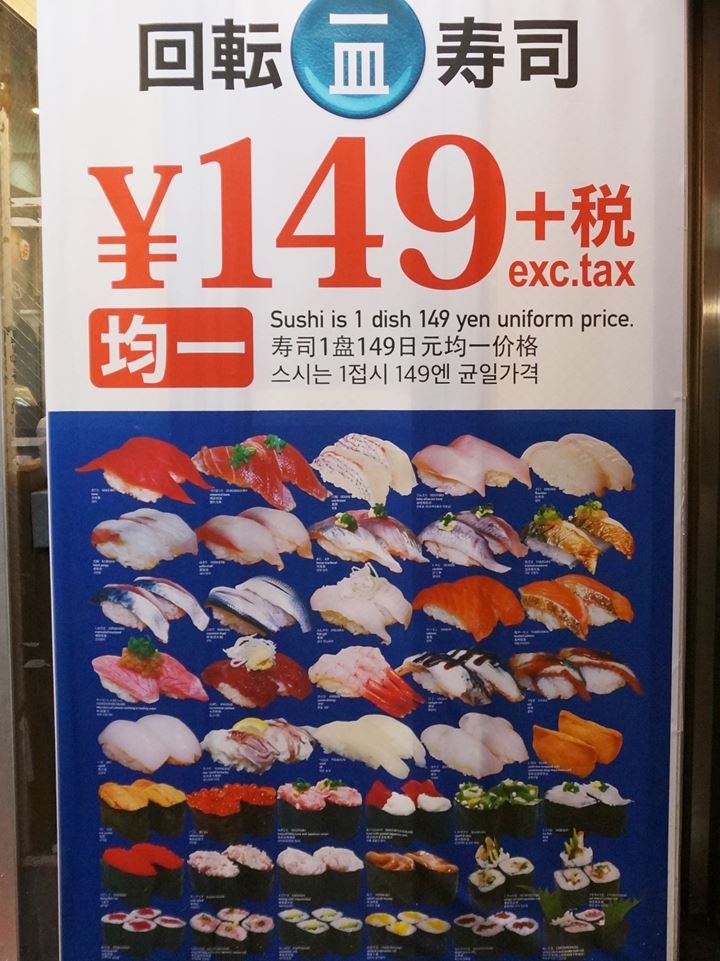 At Ueno 上野 branch of Ooedo 大江戸, 1 dish costs 149 yen excluding 10% tax.

No service fee / No cover charge

Example:

When you eat 3 dishes …

149 × 3 = 447
447 × 1.10 = 491

in total 491 yen at Ueno 上野 branch
The price Information of Ooedo Ueno 上野 branch is as of January 2020.
Each branch of Ooedo 大江戸 chain has original menu and prices are a little different.
---
Another my favorite sushi chain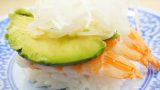 Conveyor-belt Sushi Restaurant (Sushi Go Round) KURASUSHI くら寿司 in Downtown Tokyo and all over Japan
One of my favorite conveyor-belt sushi restaurant chains is KURA くら (also called KURASUSHI / KURAZUSHI くら寿司). I usually go there every second month.