Why don't you go to see such a unique road junction?
Photos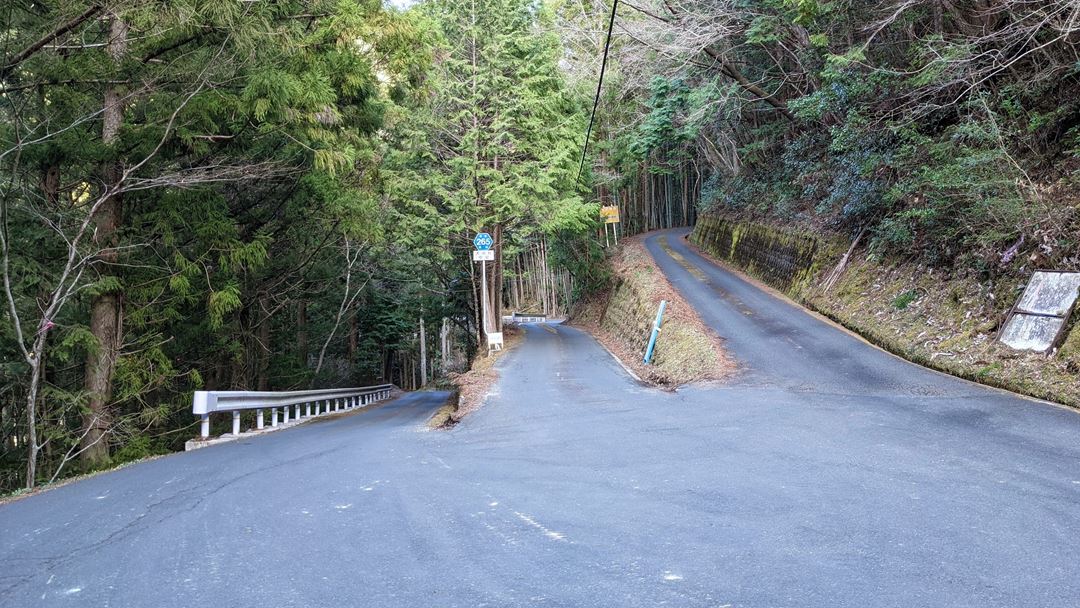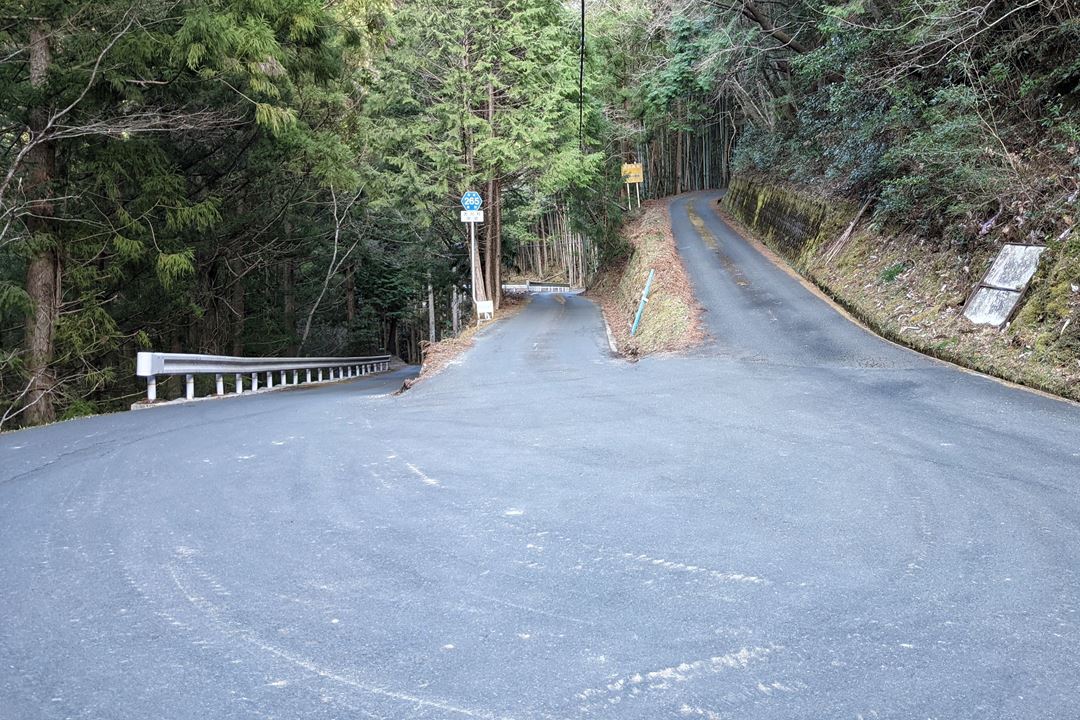 Place name:
高知県土佐郡大川村下小南川

Road sign in the center of the photo:
県道265号
大川村
中切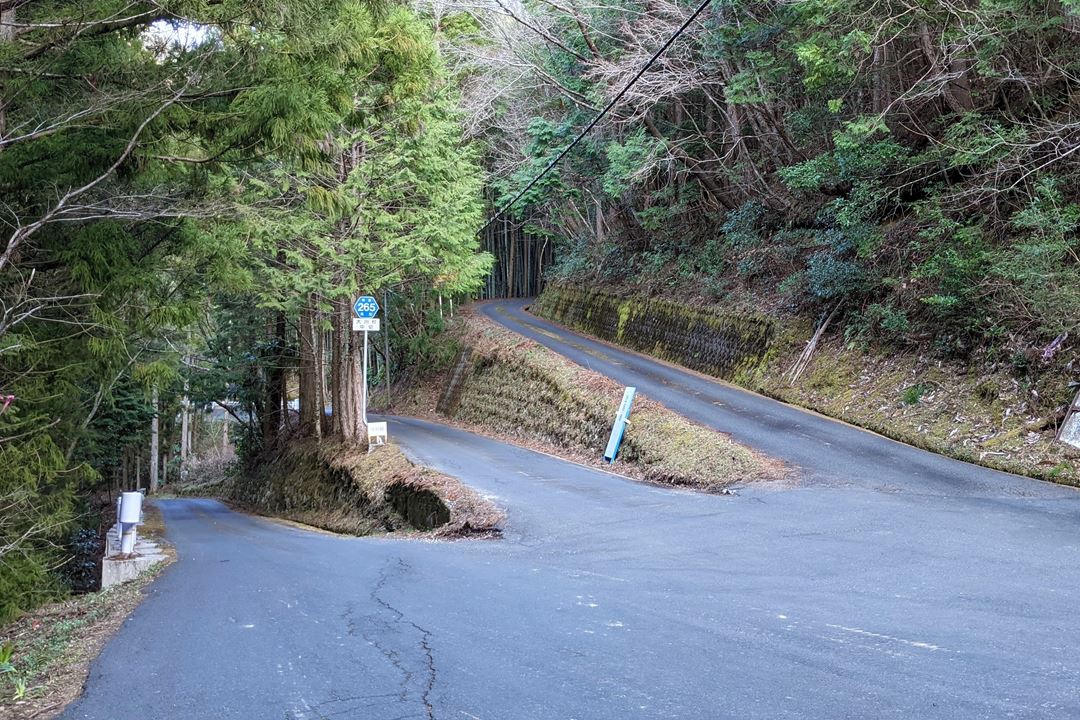 Some tourists know this unknown spot.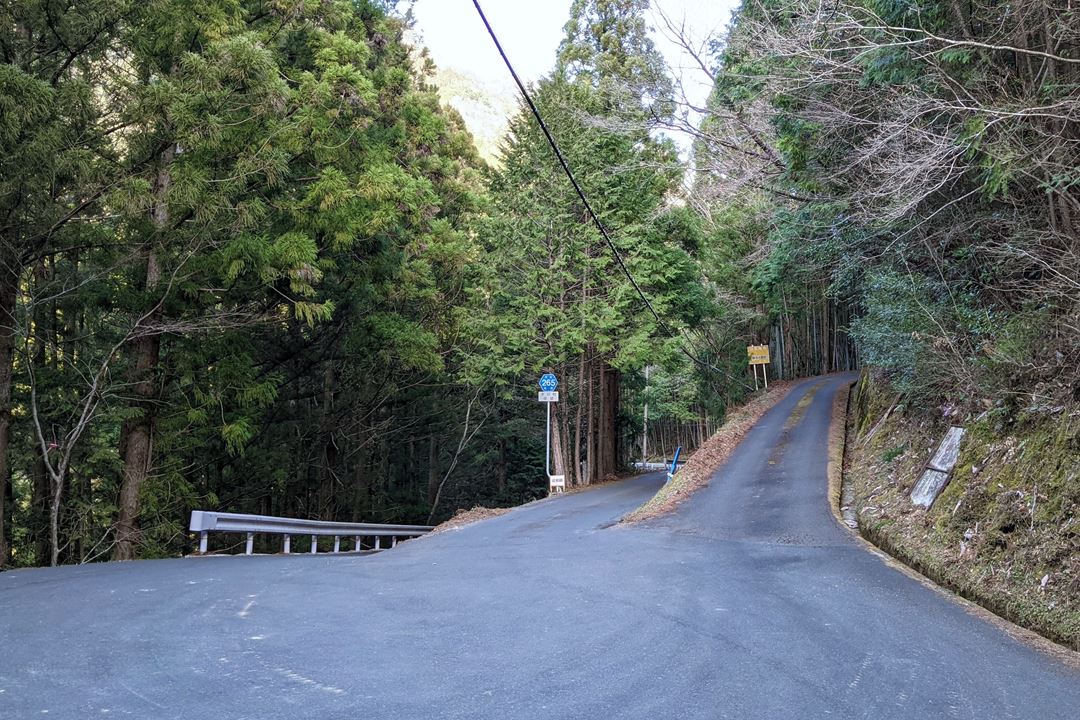 There are no road sign about this place and food shops because it is just a road.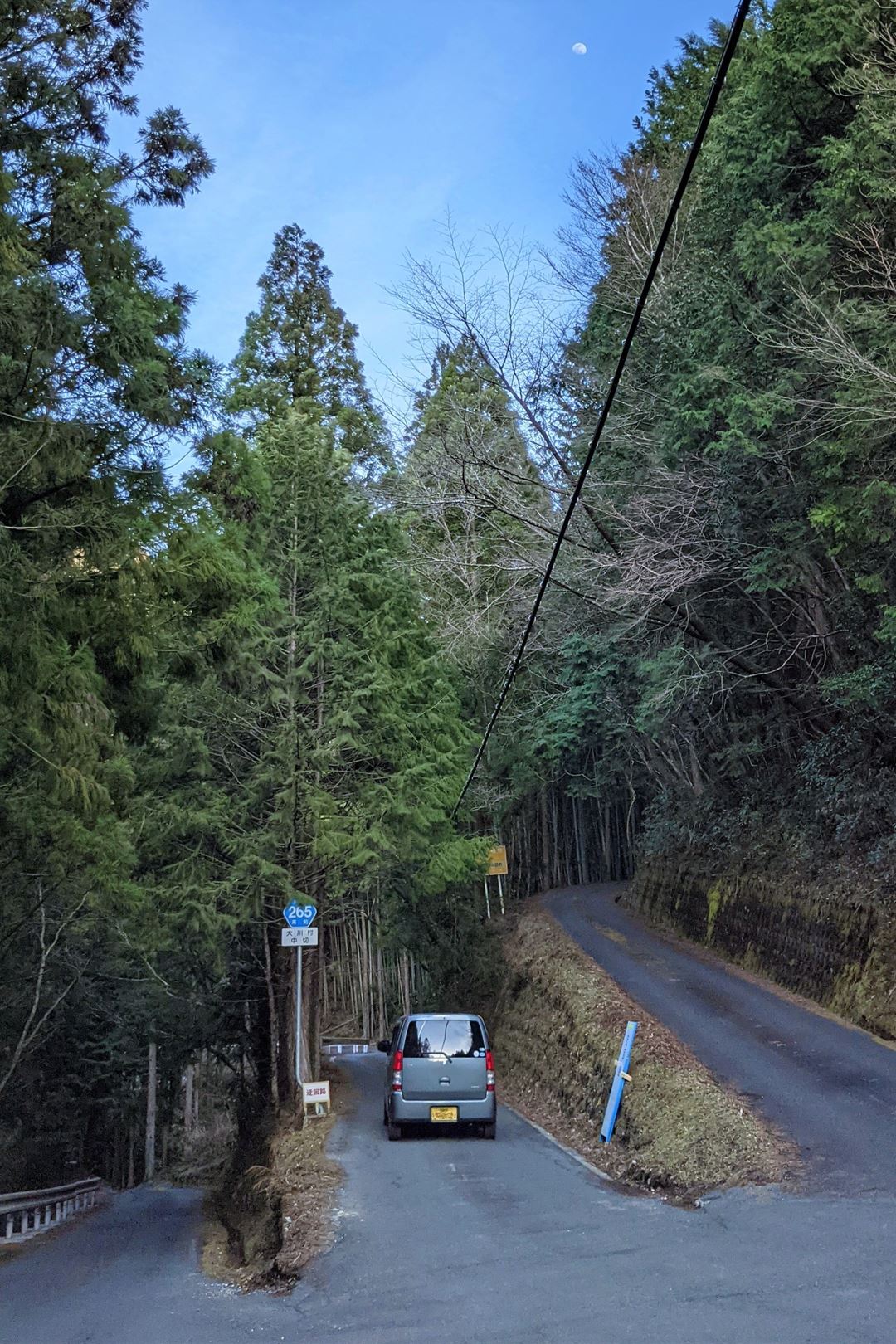 All photos were taken at around 4:45 on February 23, 2021.
Map, YouTube
There is one more road beside this fork,
Website of the village office