This event is the best place to take your girl out to in winter (especially Christmas).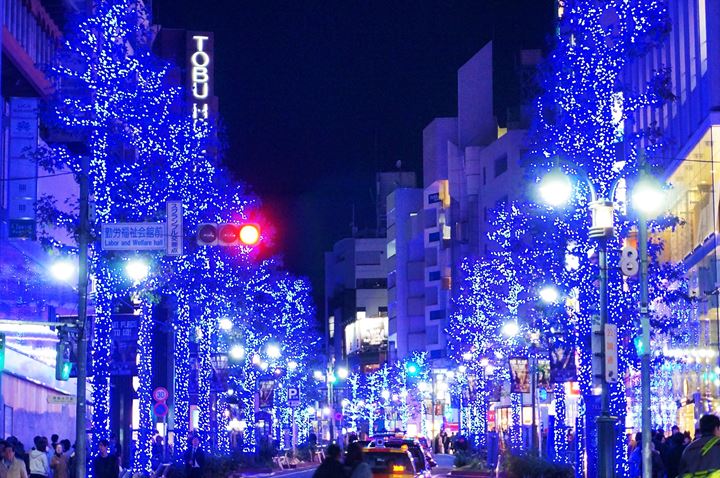 Let's walk from
Shibuya Crossing
渋谷 スクランブル交差点 Shibuya Scramble Kosaten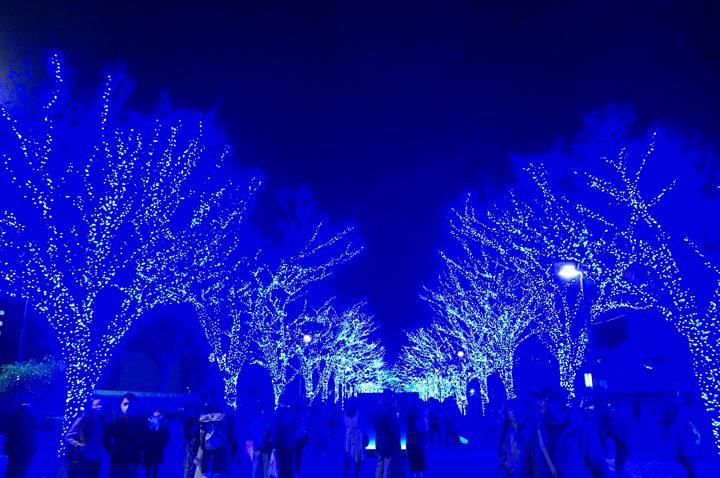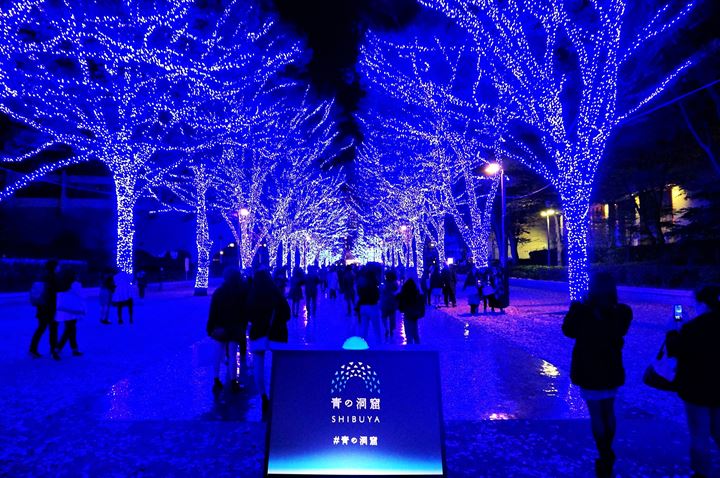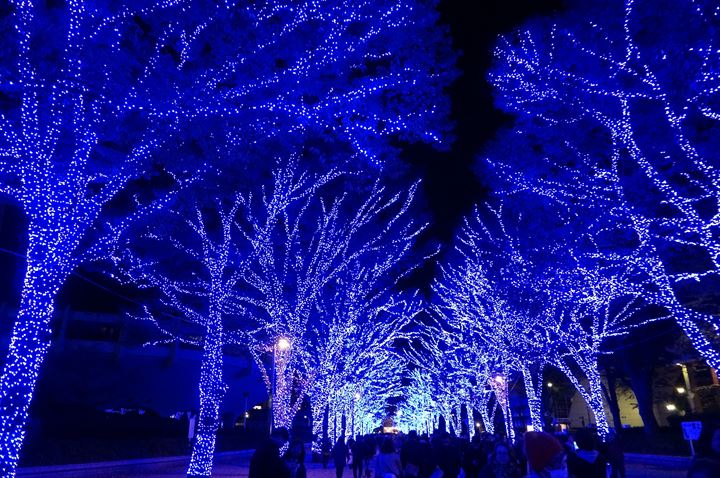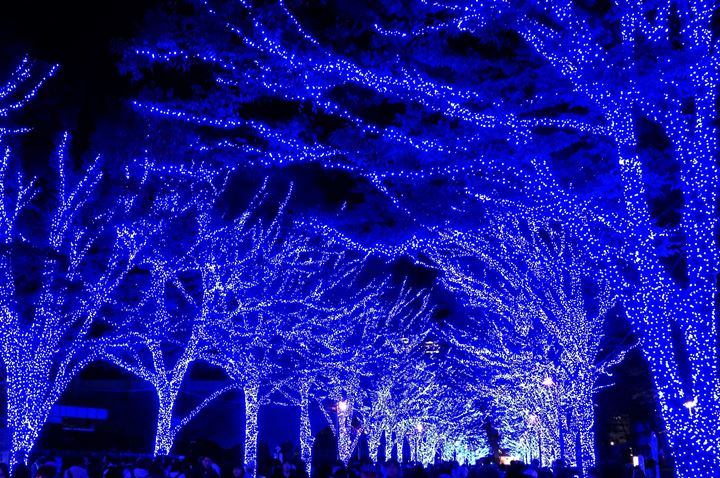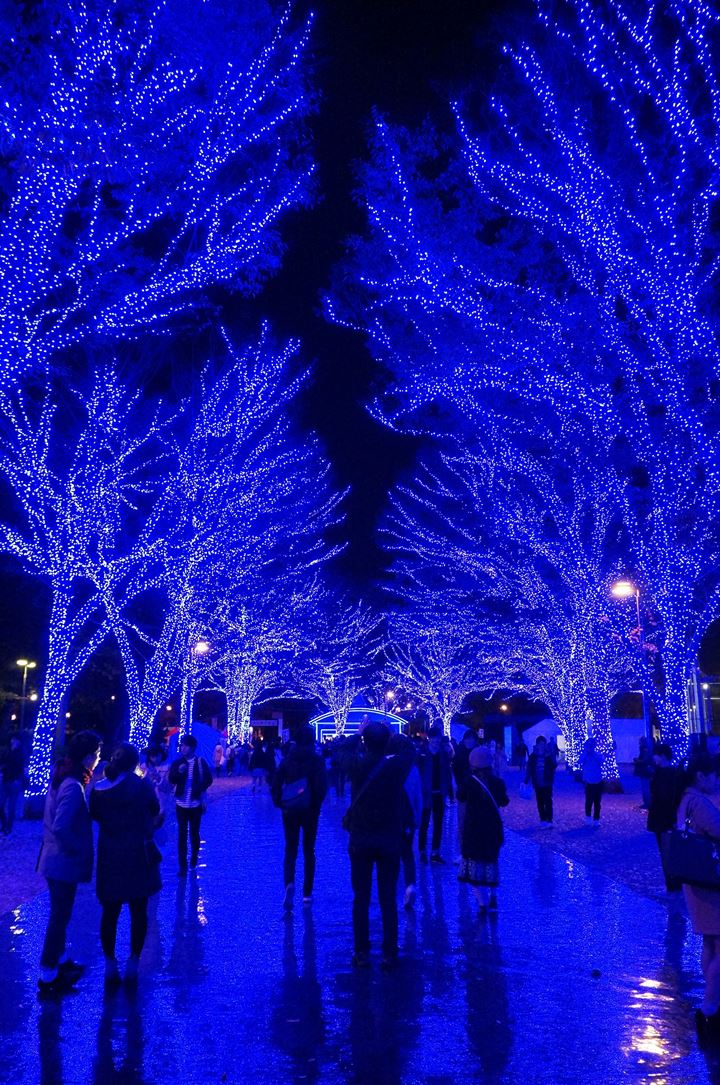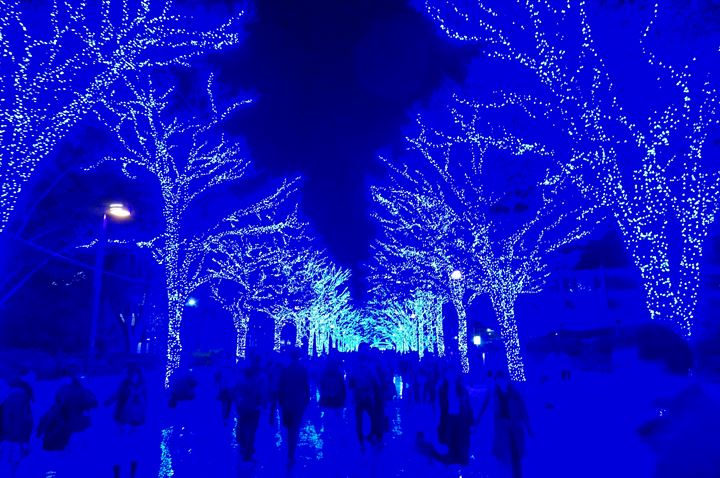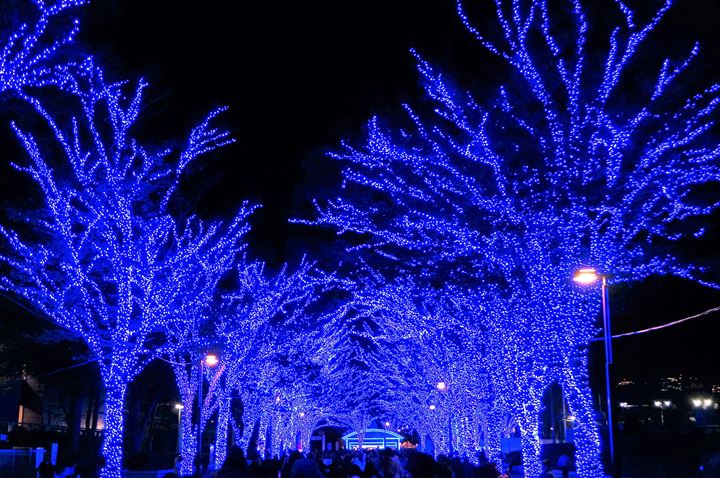 Information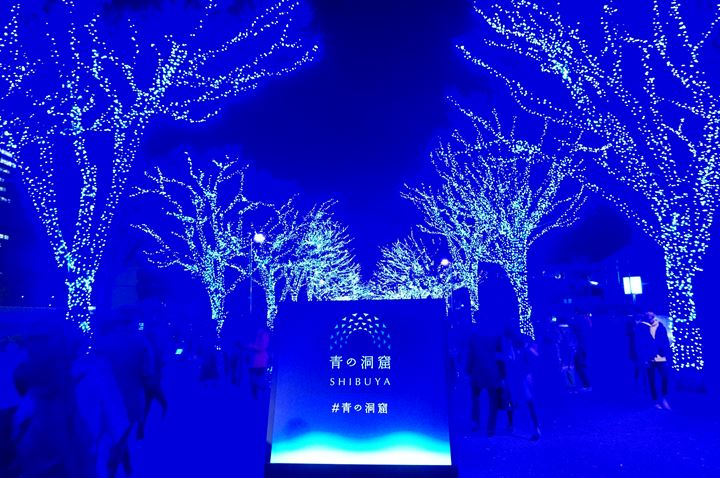 Event name
Aonodokutsu Shibuya
青の洞窟 SHIBUYA
(Blue Cave Illumination in Shibuya 渋谷)

Schedule
December 8 - 25, 2022
in Yoyogi Park 代々木公園内
* It is main illumination area
between Shibuya Crossing and Yoyogi Park 渋谷公園通り
* It is on a sidewalk along a road for cars.
Illumination time
5:00 pm - 10:00 pm

No admission
0 yen
Website (in Japanese)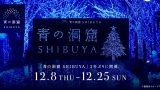 青の洞窟 SHIBUYA
2022年12月8日(木)から12月25日(日)17:00〜22:00の期間、渋谷公園通りから代々木公園ケヤキ並木にてイルミネーションイベント『青の洞窟 SHIBUYA』を、3年ぶりに開催します。
Photos were taken in 2017.
---
After that, let's dance!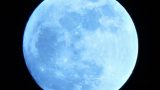 Dance All Night Long at Night Clubs/Bars in Tokyo!
When I was young I used to stay up drinking with friends all night at clubs and bars in Tokyo.
Another event in Tokyo in November and December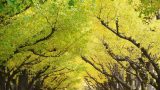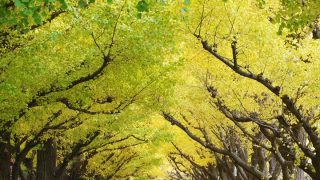 Ginkgo Tree Festival in Meiji Jingu Outer Garden in Tokyo 神宮外苑いちょう祭り Enjoy Japanese Food!
November 15 - December 1, 2019It is a good place to see the autumn leaves of lots of ginkgo trees. Many food booths are available at 2 sites in the garden. You can enjoy Japanese food, craft beer and so on.