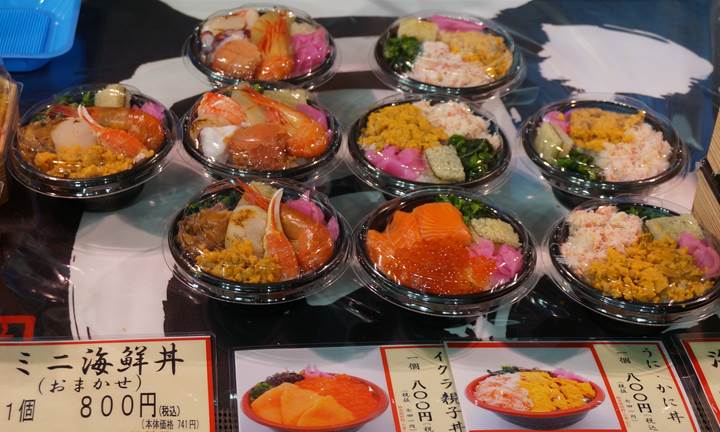 FURUSATO MATSURI TOKYO ふるさと祭り東京 is organized once a year in a ballpark Tokyo Dome.
Each region has unique festival and food. You can enjoy watching the festival shows and tasty local food.

January 10 - 19, 2019
Admission: 1300, 1400 or 1800 yen
Two of the specialties of the event are local traditional performances and local food from all over Japan.
Many kind of Japanese foods

Salmon roe いくら Ikura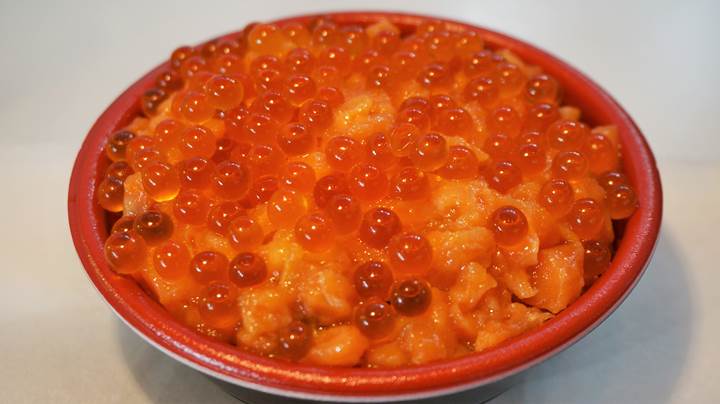 Salmon roe and salmon sashimi are topped on rice bowl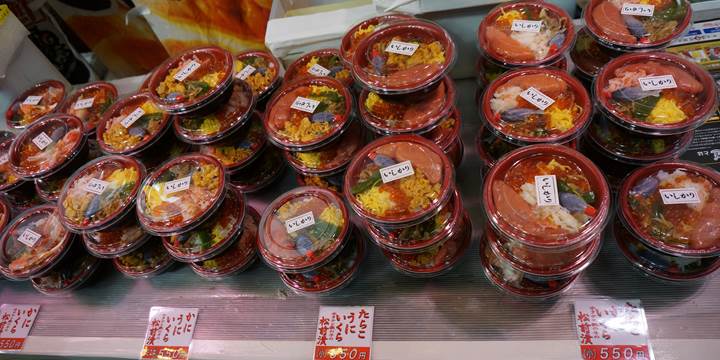 Sea food bowl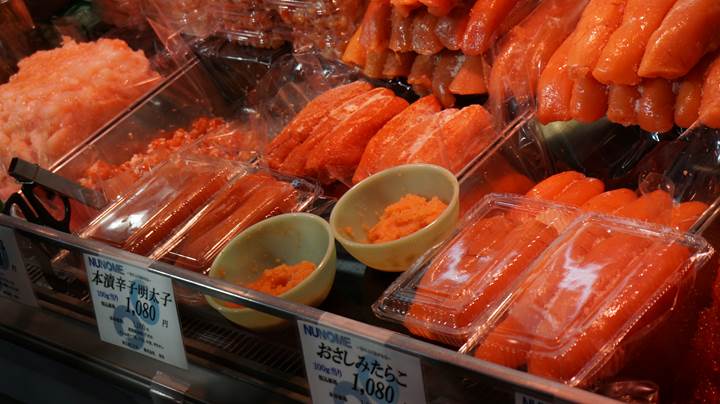 Cod Roe たらこTarako
Spicy Cod Roe 辛子明太子 Karashi-mentaiko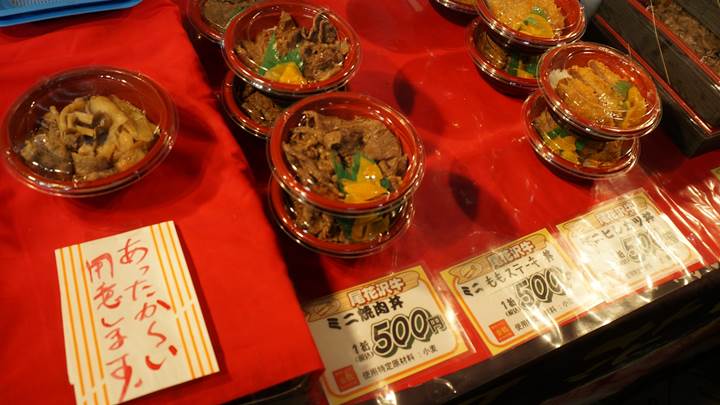 Wagyu beef bowl
尾花沢牛 Obanazawa Beef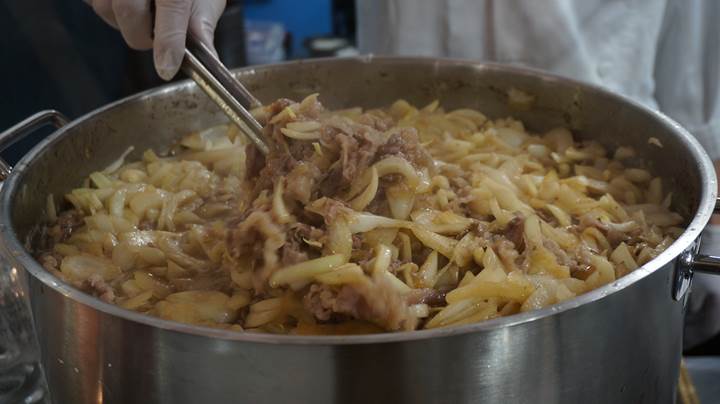 Looks tasty.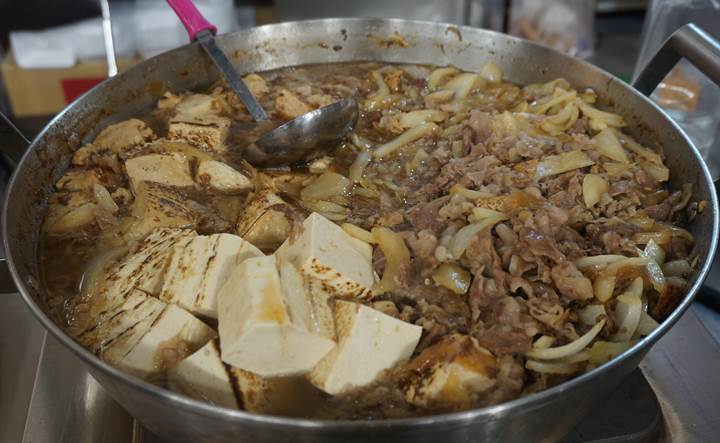 Japan Local Donburi Championship どんぶり選手権
Many kinds of Japanese rice bowl dishes are available. It is small size and costs 500 yen.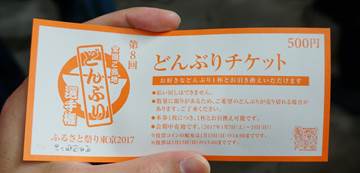 First, buy the ticket.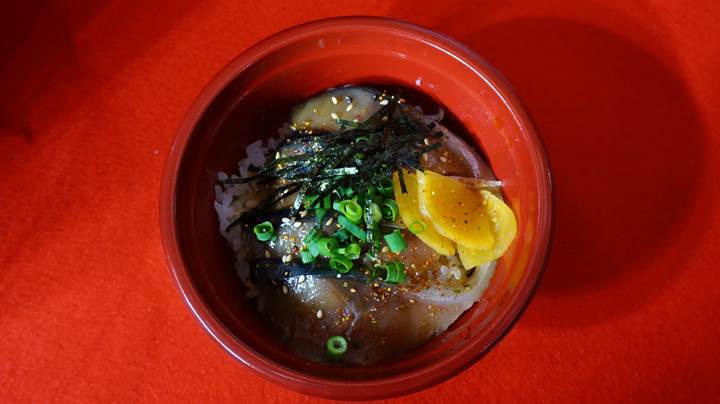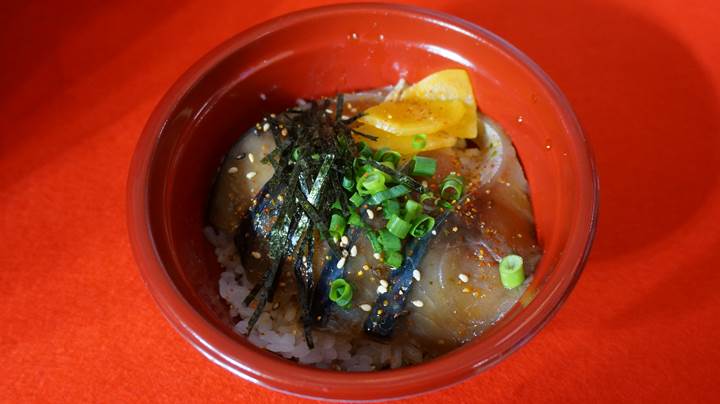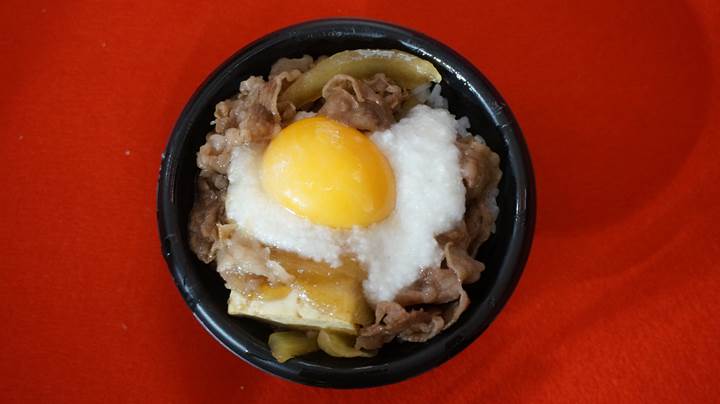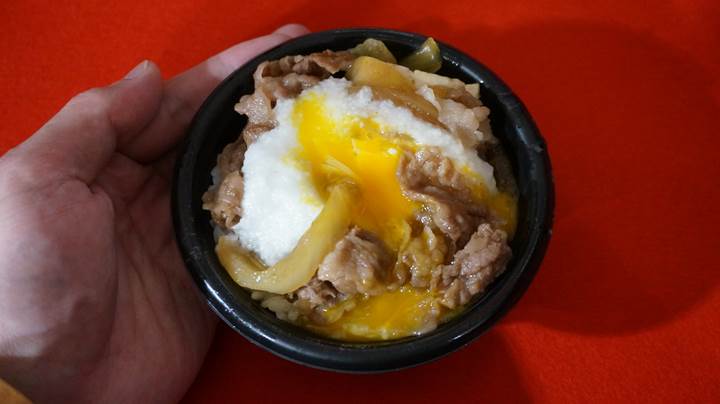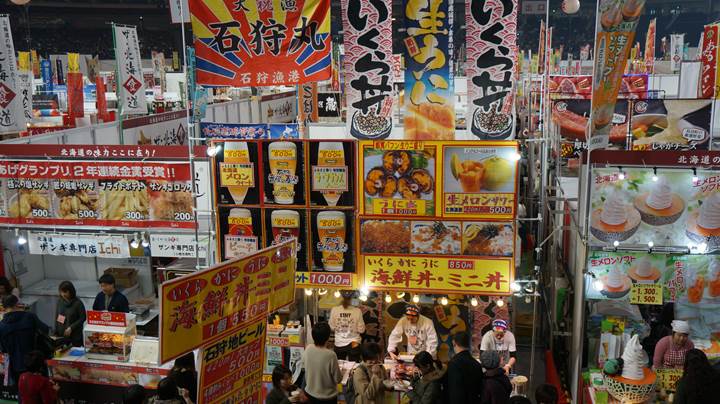 There are lots of food booths whose prices are usually normal or a little higher than usual, but some booths offer reasonable food as well.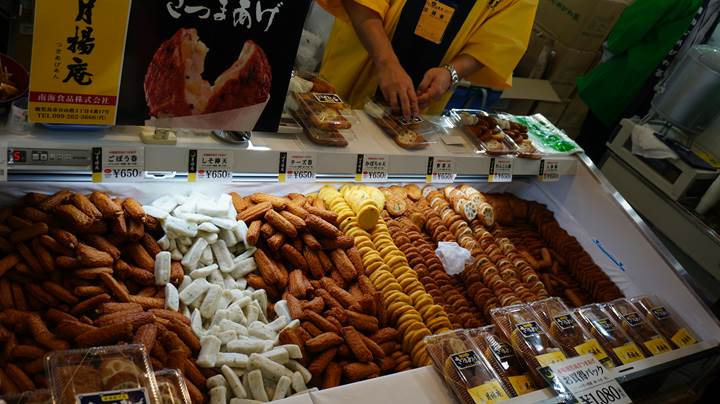 Deep fried fish paste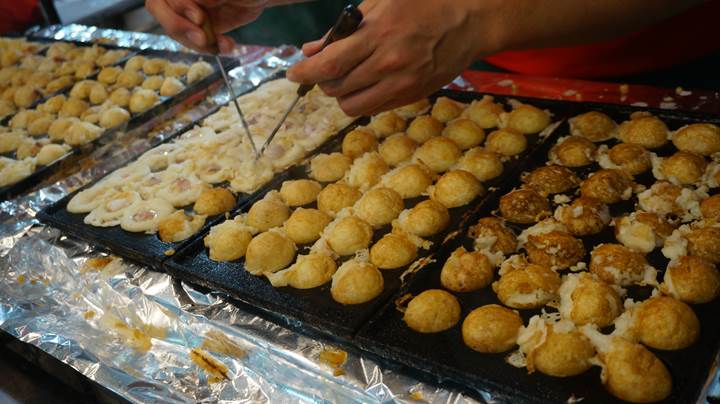 When you have no ideas what Japanese food to eat, this event is good to know Japanese food culture.
However, if you already decided what you want to eat, this event is not cost effective because you have to pay the admission of 1300, 1400 or 1700 yen.

Unagi (Grilled eel)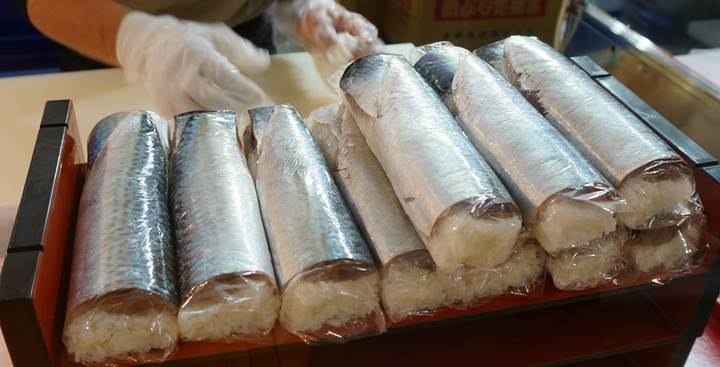 Sushi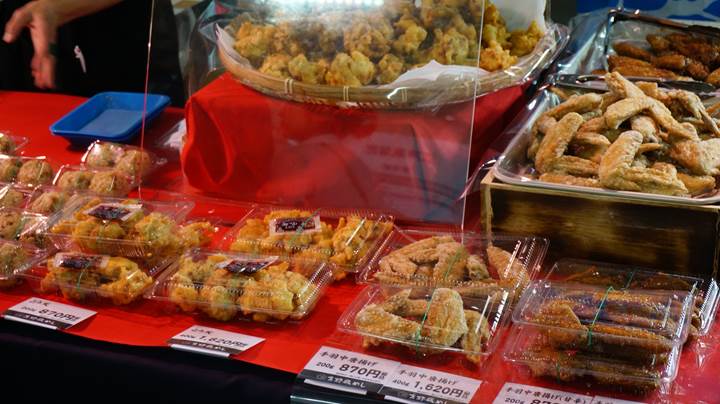 Wagyu beef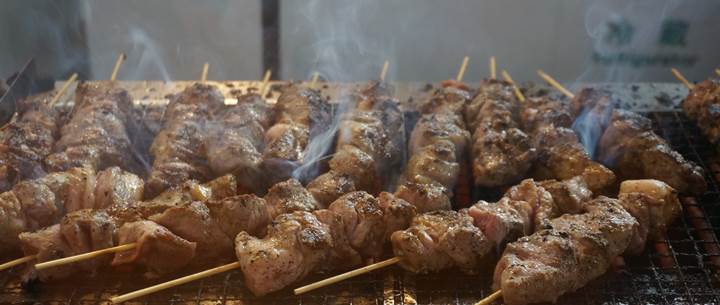 Good taste!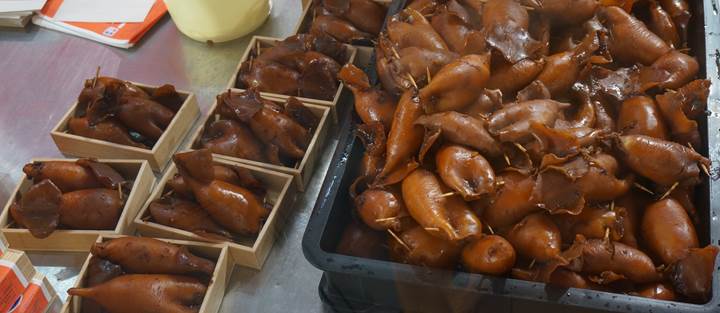 Squid stuffed with rice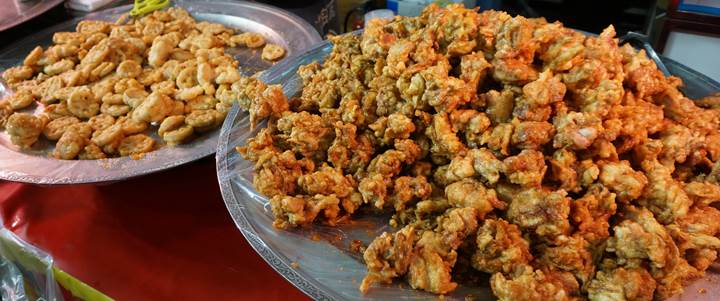 Deep fried Japanese chicken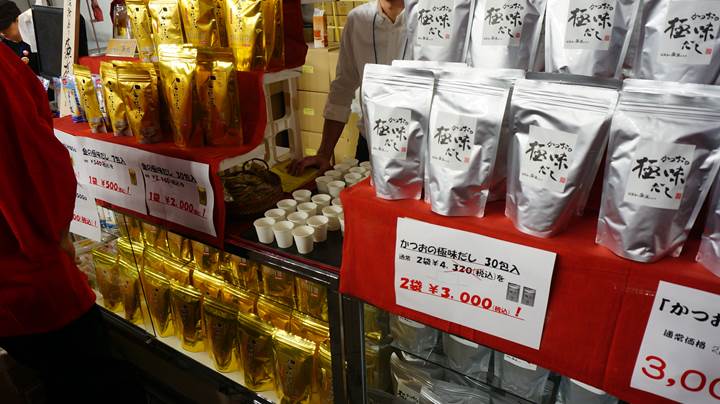 Traditional Dashi soup

Cake

Hamburger

Melon-shaped sweet bread
メロンパン Meronpan
Beverages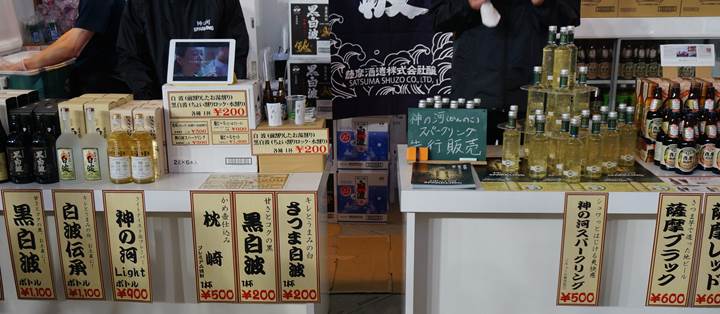 Paid shochu tasting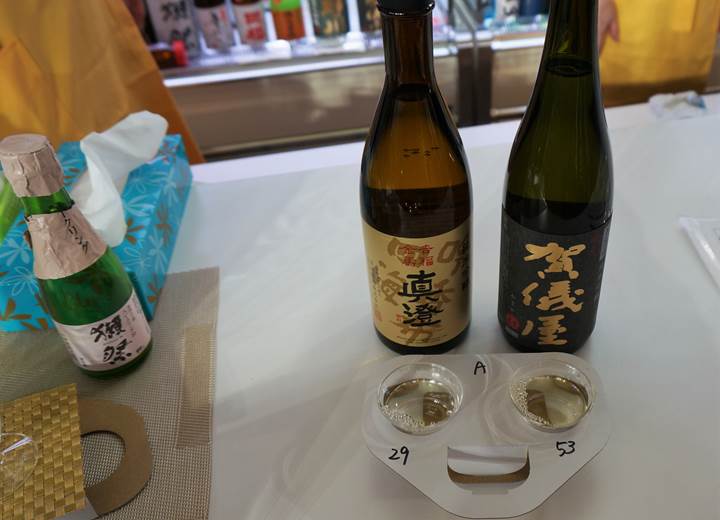 Paid sake tasting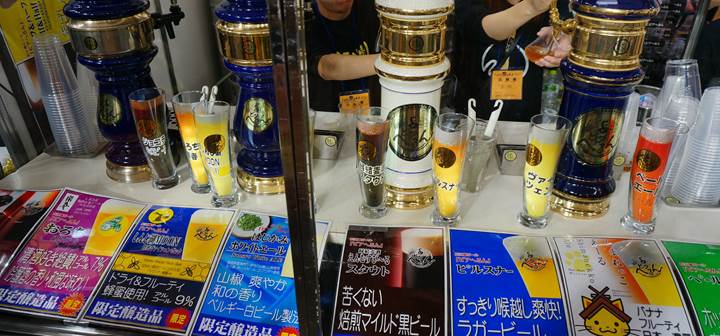 Local beer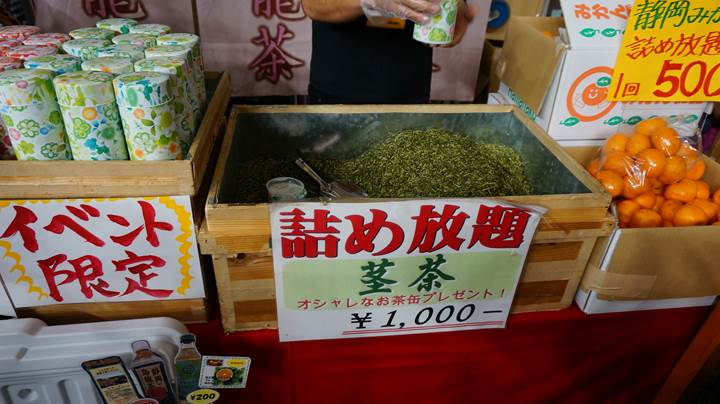 Japanese green tea
Others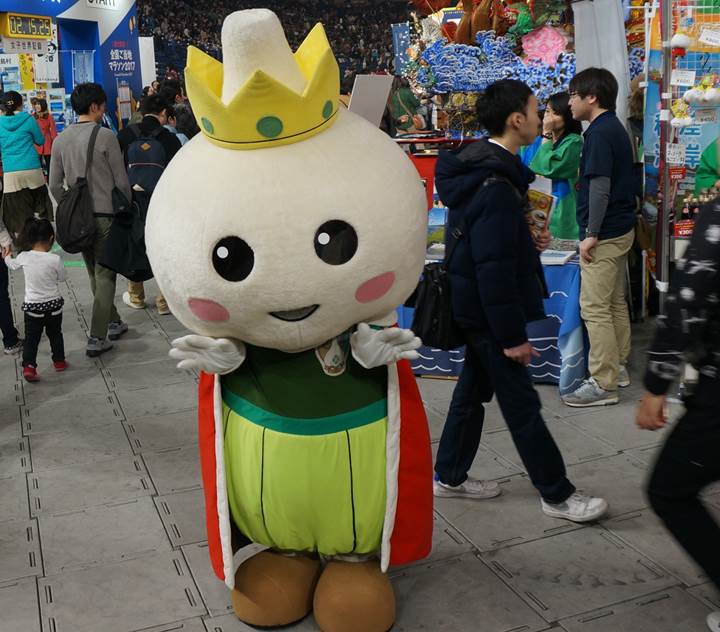 You will meet some mascots.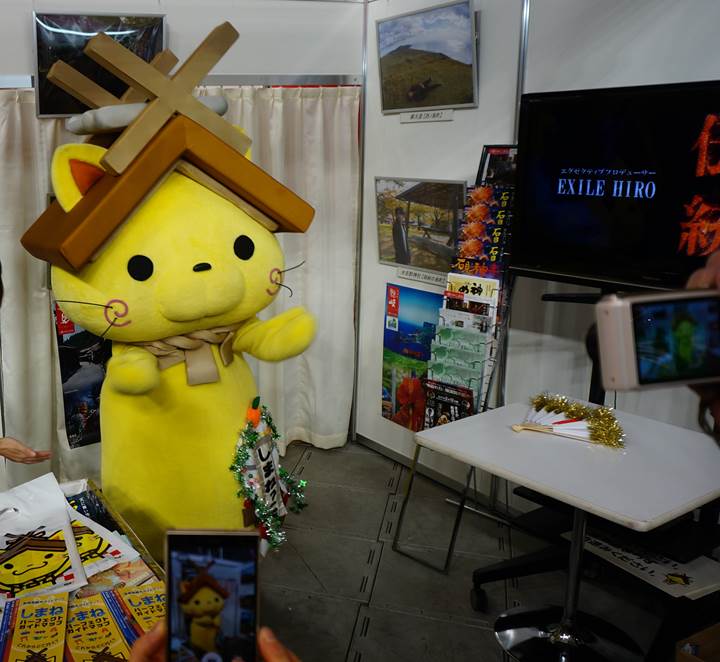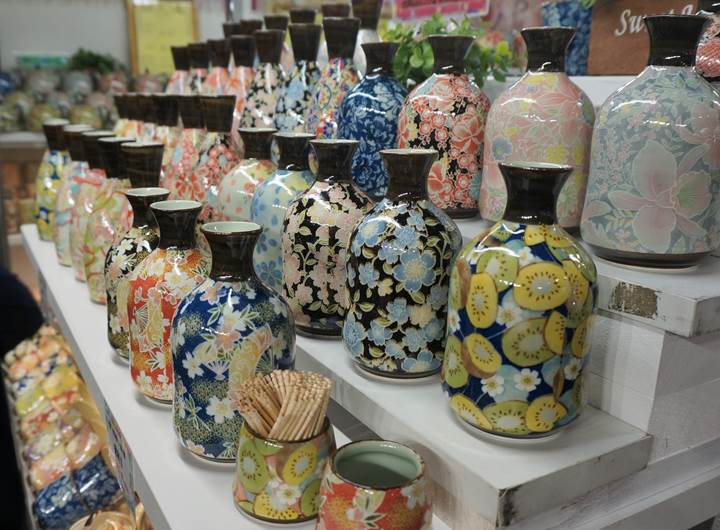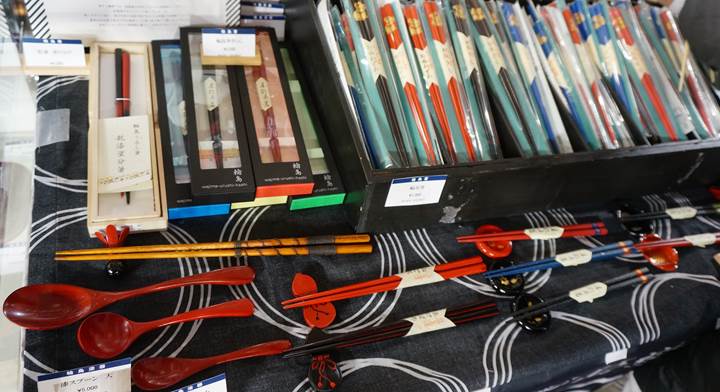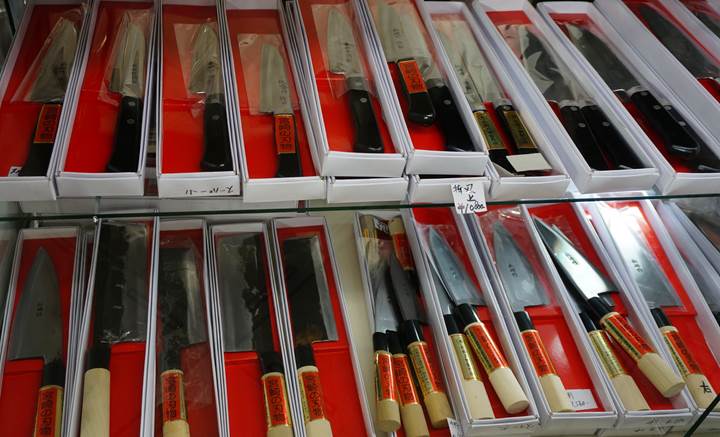 Japanese kitchen knife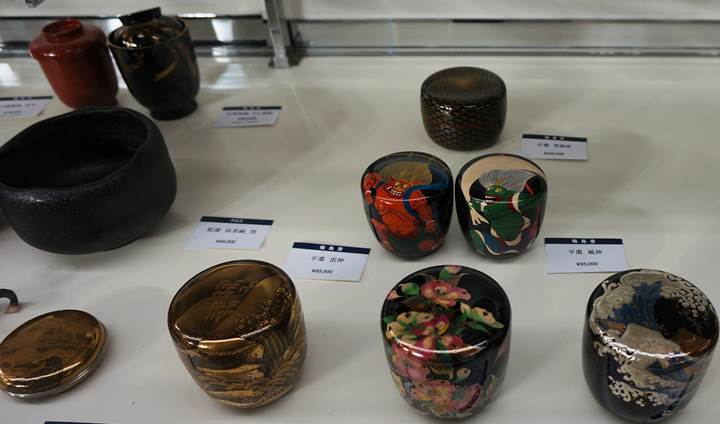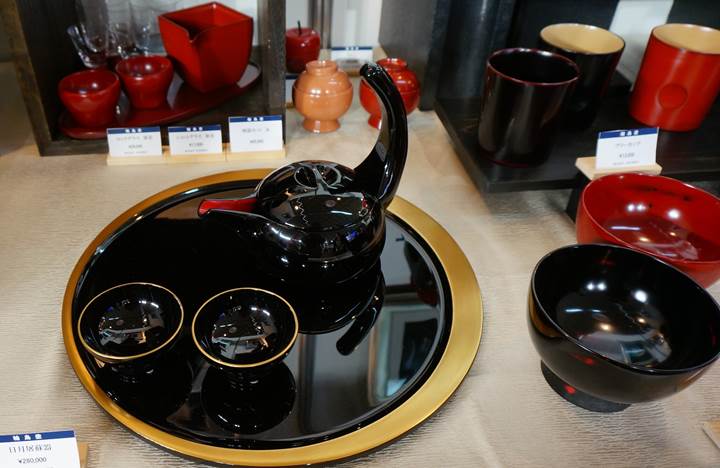 Sake vessel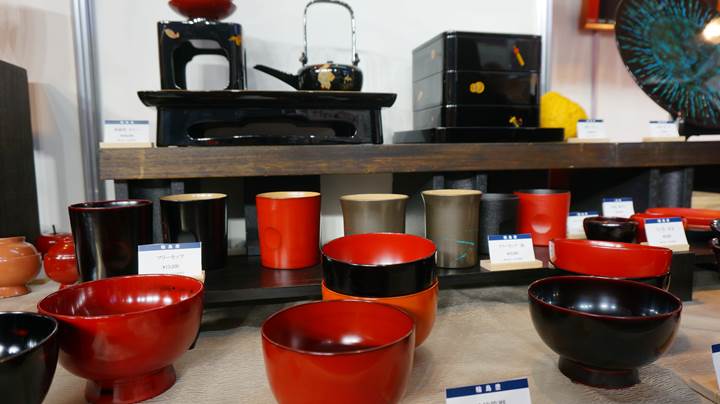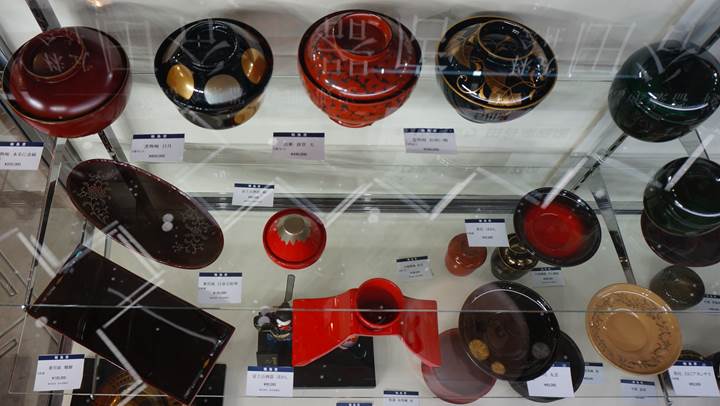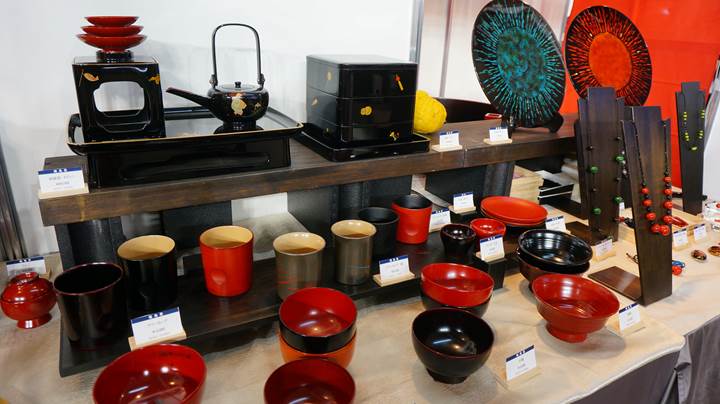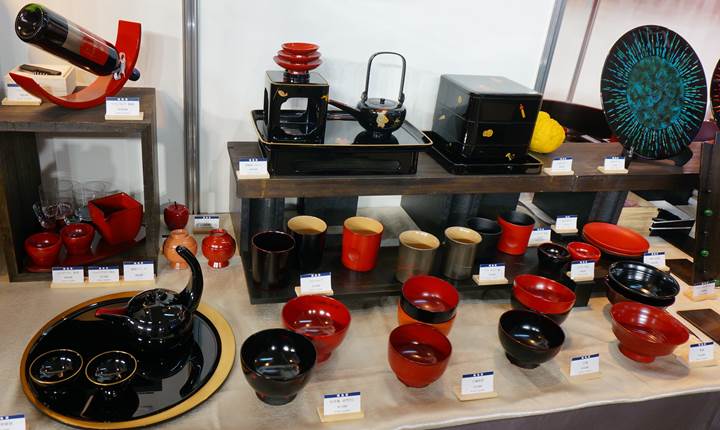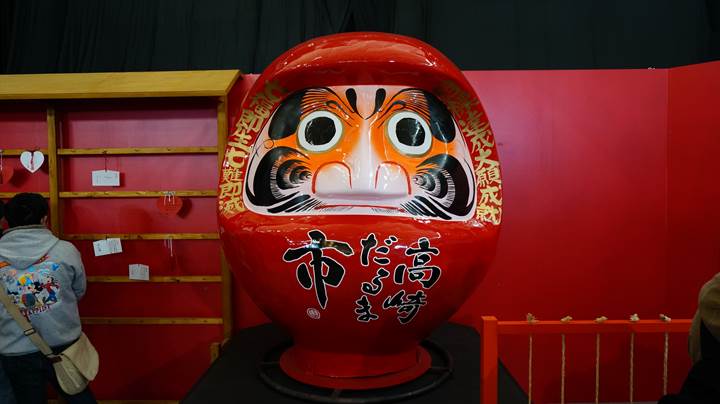 Daruma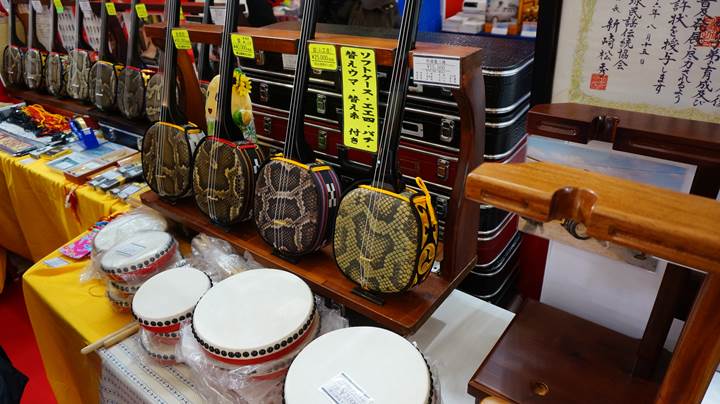 Traditional musical instruments
Showtime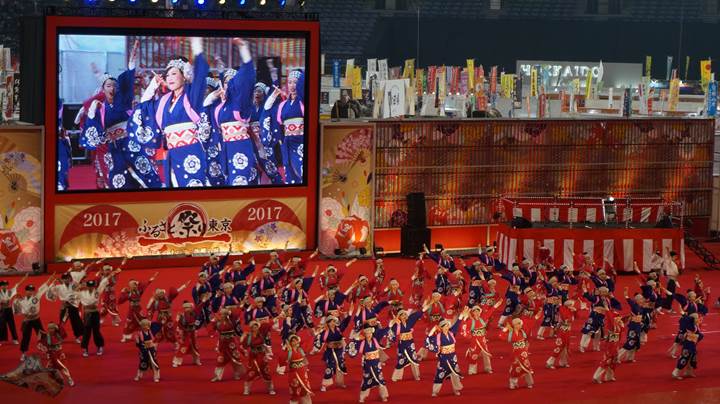 If you are interested in Japanese traditional festival, the performances are worth watching.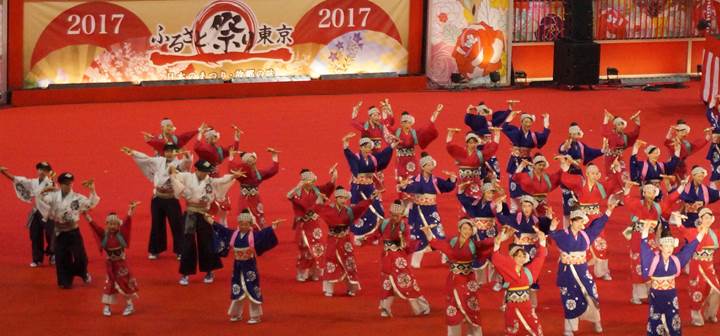 You can watch many types of local performances without taking a trip many times to the respective region and season.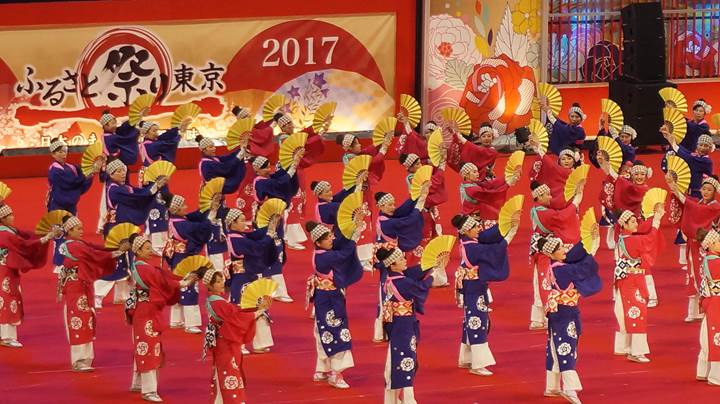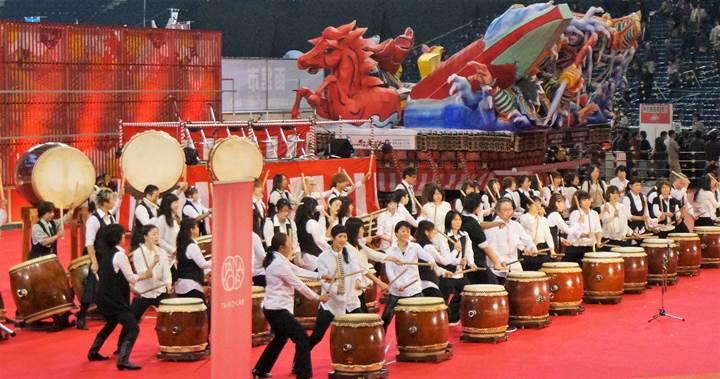 Japanese drum 和太鼓 Wadaiko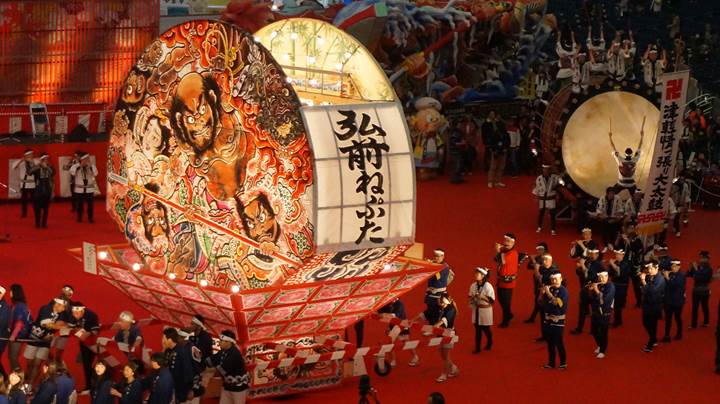 Hirosaki Neputa Festival 弘前ねぷた祭り from Aomori 青森 prefecture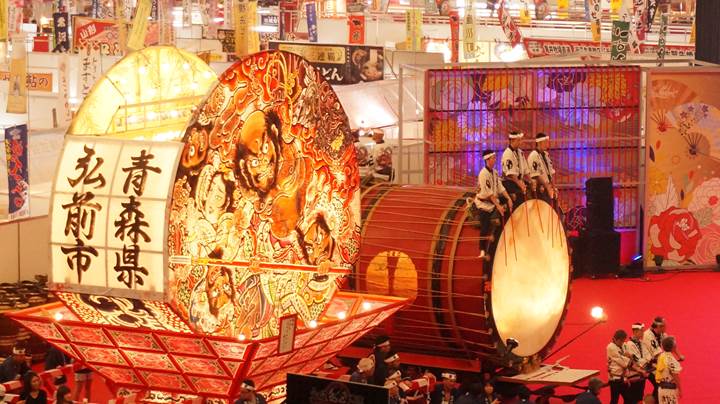 Watching the performances are free of charge.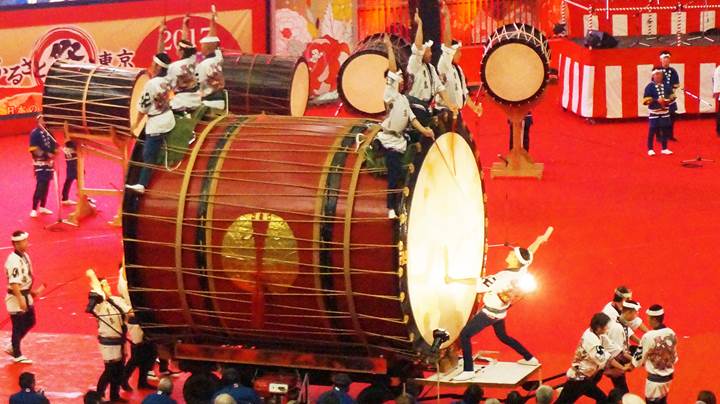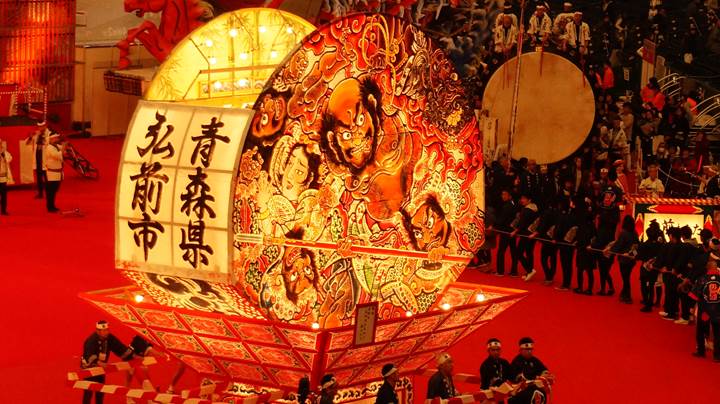 Information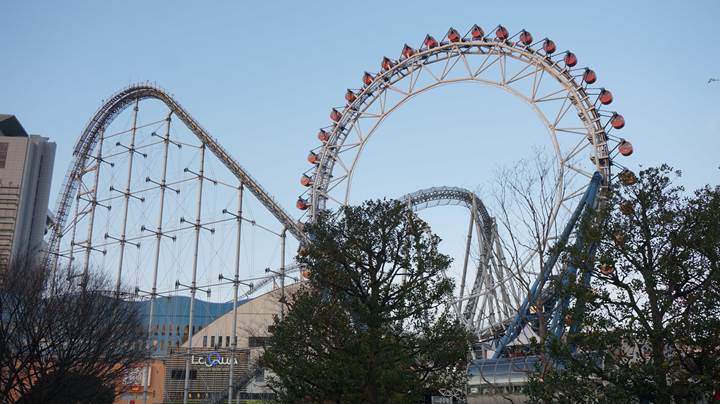 There is an amusement park Tokyo Dome City next to Tokyo Dome.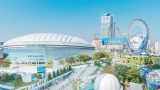 アミューズメント
日々、進化していくアミューズメント施設でお客さまに笑顔いっぱいの感動をお届けしていきます。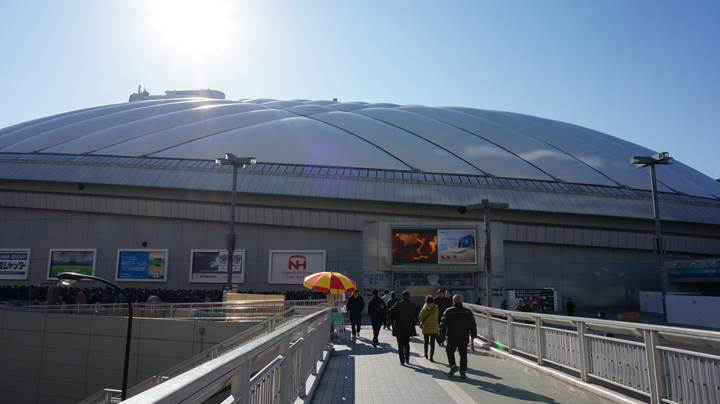 Tokyo Dome
All-weather stadium (No baseball games during the festival)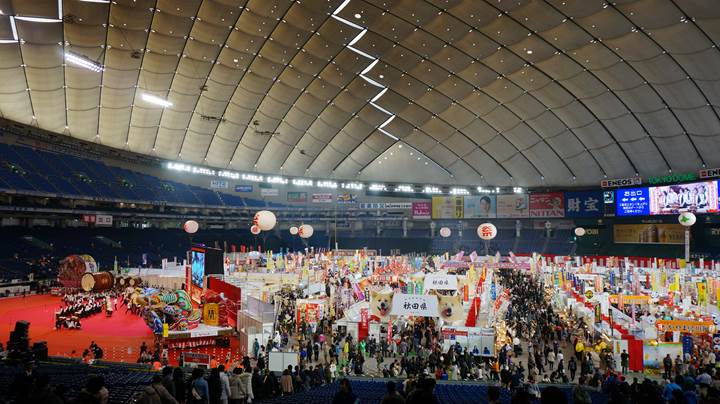 FURUSATO MATSURI TOKYO ふるさと祭り東京
ふるさと祭り東京―日本のまつり・故郷の味―
2023年1月13日(金)~22日(日)に東京ドームで行われるふるさと祭り東京の公式サイトです。
All photos were taken in 2017.
---
Other food festival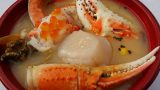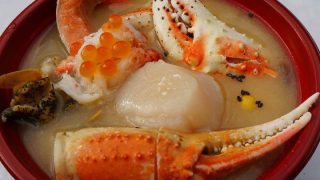 NABE (Japanese style hot pod or stew) Festival in Hibiya 日比谷 Tokyo - ご当地鍋フェスティバル
This event is held once a year in Tokyo.More than 20 different kinds of Nabe (hot pod) from all over Japan are availabl...