This place is an amusument style bar for adults. You can grill chicken on a skewer yourself. It's fun!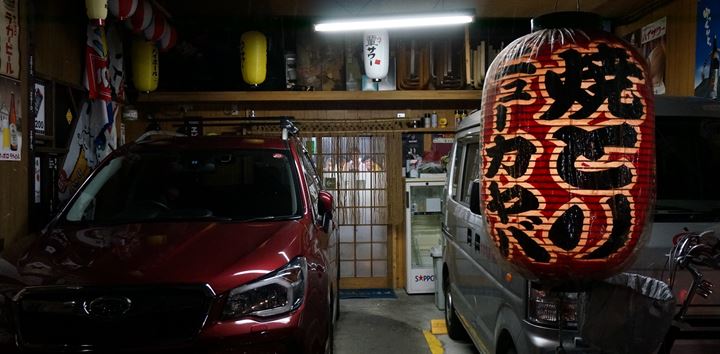 Standing bar name
NEW KAYABA ニューカヤバ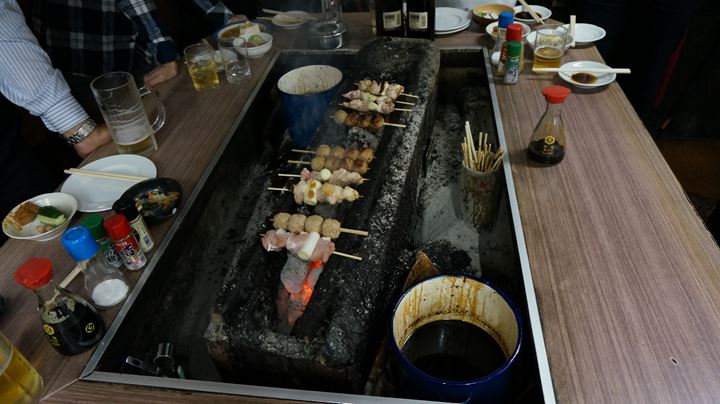 Specialty
You can experience being a yakitori chef. Enjoy grilling yakitori!
You grill the yakitori with a charcoal stove yourself at a table. It's fun!
Many Japanese retro vending machines of alcoholic beverages are available. The machines drinks only come in small size for around 100-yen coin. It is self-service. Try tasting them all!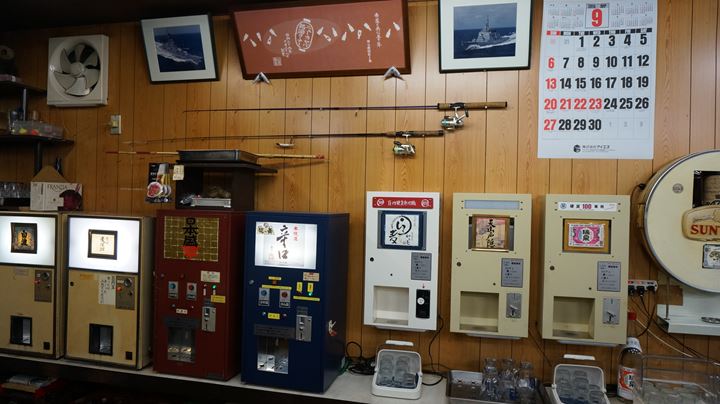 These machines accept only 100 yen coins. Glasses are available on this table.

Lessons about Ordering and Payment
Lesson 1: Understanding how to enjoy yakitori
If you would like to be a yakitori chef, you should come here as soon as possible in the evening, because the amount of yakitori is small. Yakitori is sold out soon, here. This bar want a customer to buy four skewers or less if possible. Yakitori that hasn't grilled yet is displayed at the cashier desk.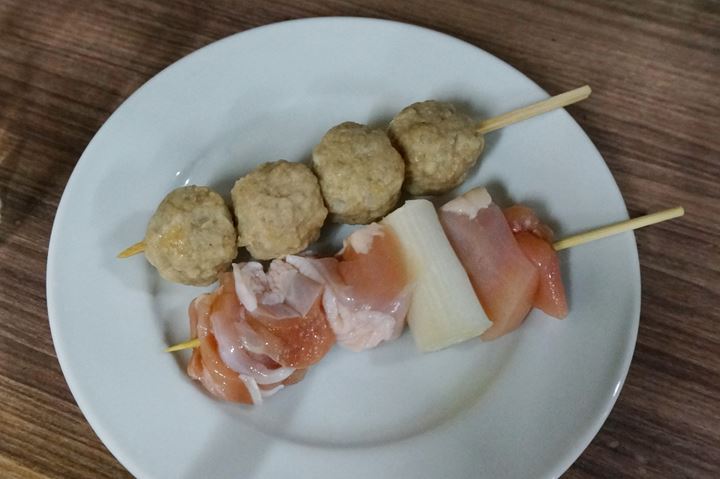 つくね tsukune (chicken balls), 焼鳥 yakitori (chicken meat and green onion) 100 yen each

Move to the charcoal stove, and start grilling. Which flavor do you prefer salt and yakitori sauce?
When you cook with salt flavor, put a touch of salt and black pepper on the meat at the beginning of cooking.
If you like the sauce flavor, you shouldn't put sauce on it at the beginning of cooking, because the sauce is sweet and easy to burn.
Don't dip the raw meat into the sauce stockpot!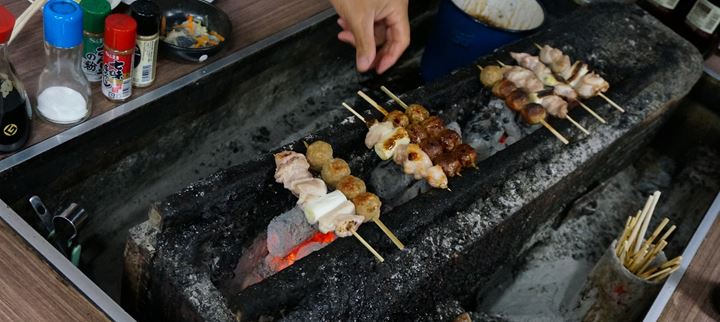 Salt, black pepper and chili pepper are available.

After grilling for a few minutes, you can dip the meat into the sauce stockpot, and grill again. Repeat two or three times.
When you finish cooking and its crowded, it would be polite to leave the yakitori table to a normal table, and let the next person in, so that they can grill too.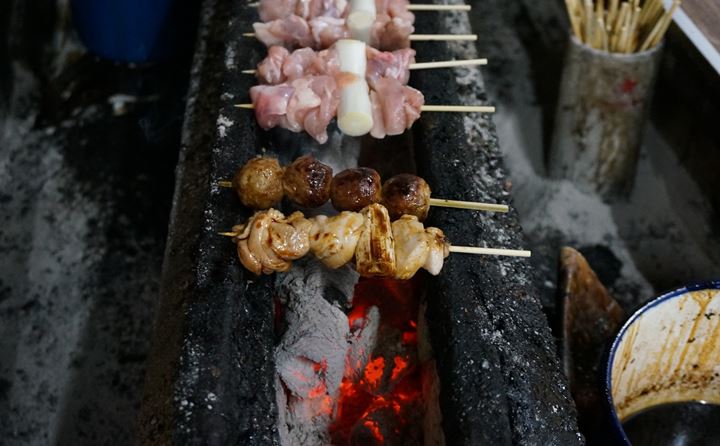 After you begin eating your yakitori, you must not repeatedly dip it into the sauce stockpot because this is considered impolite. Put the skewers in this cup after eating.
Lesson 2: Understanding how to use the vending machines
First, prepare 100 yen coins.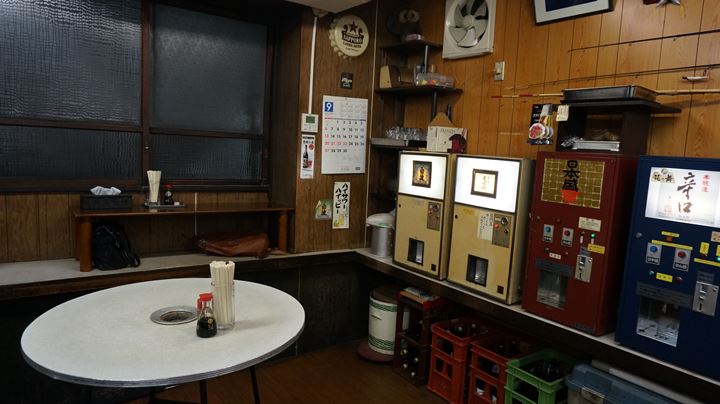 Retro and nostalgic atmosphere in the bar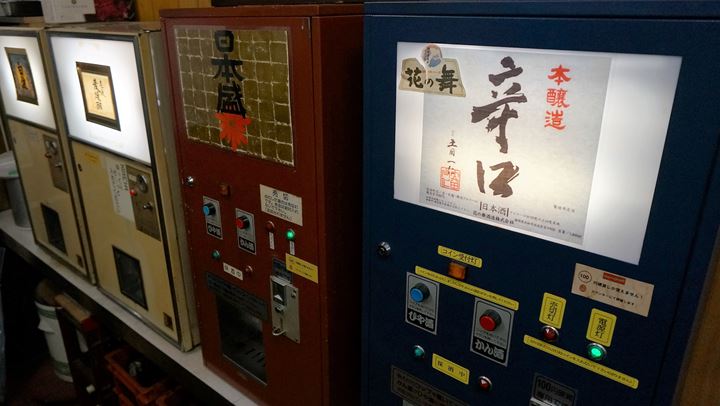 These machines have four kinds of sake.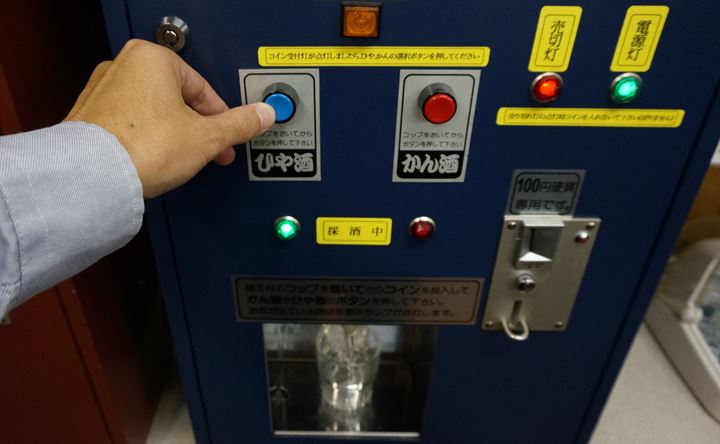 Set your glass like this, and after the yellow lamp lights up, insert a coin.

This machine above offers two temperatures of sake. Push either one.
Blue button: ひや酒 Room temperature sake
Red button: かん酒 Warm sake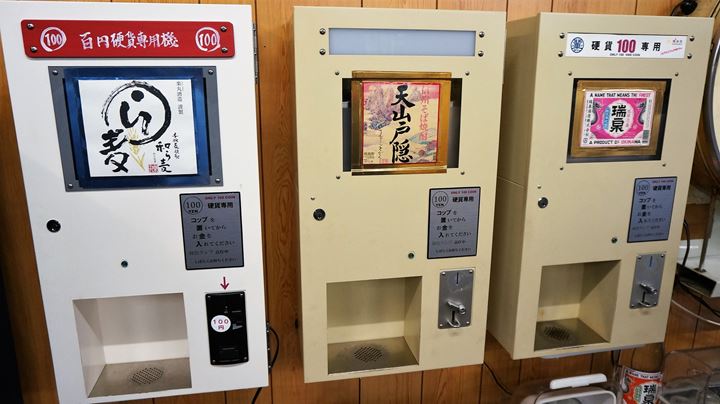 These machines have three kinds of shochu. The machines have no button.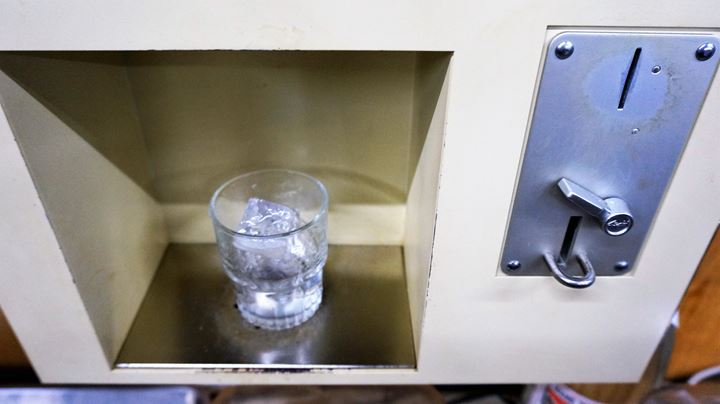 Don't forget to set your glass, because it begins to pour right after you insert 100 yen.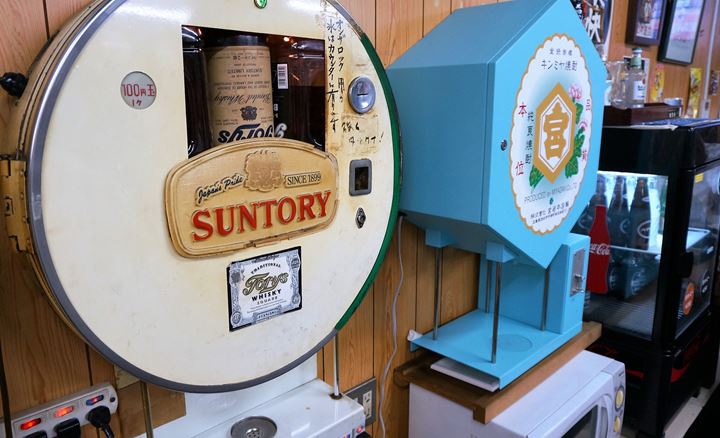 This is SUNTORY whiskey and another kind of shochu. Please insert 100 yen slowly into all the machines.
Ice and water are prepared around the cashier desk. They are self-service and free of charge.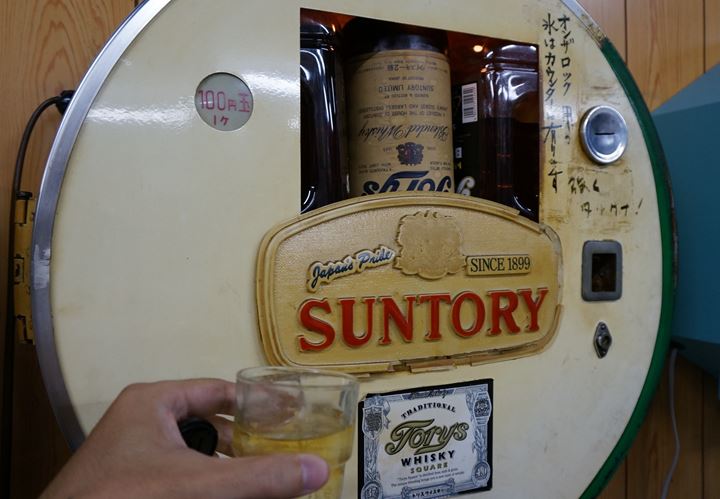 Lesson 3: Understanding how to buy food
This is not a restaurant. However, some Japanese style snacks are available. The food is displayed at the cashier desk. The prices are around 150 - 300 yen. (including tax)
Credit cards are not accepted.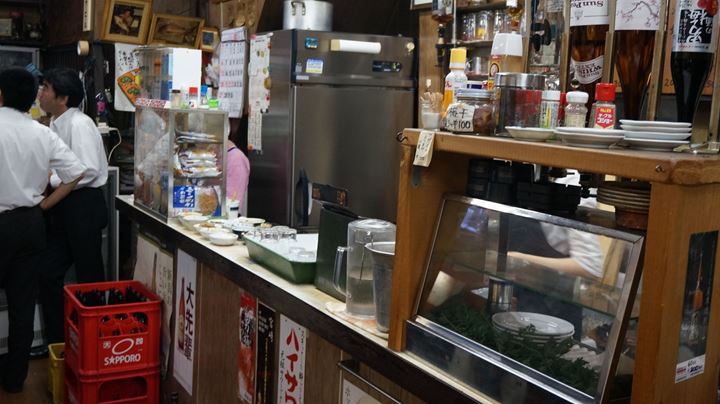 There is no English menu but the foods are displayed on the counter. You can point to the food you want to buy.
Cash on delivery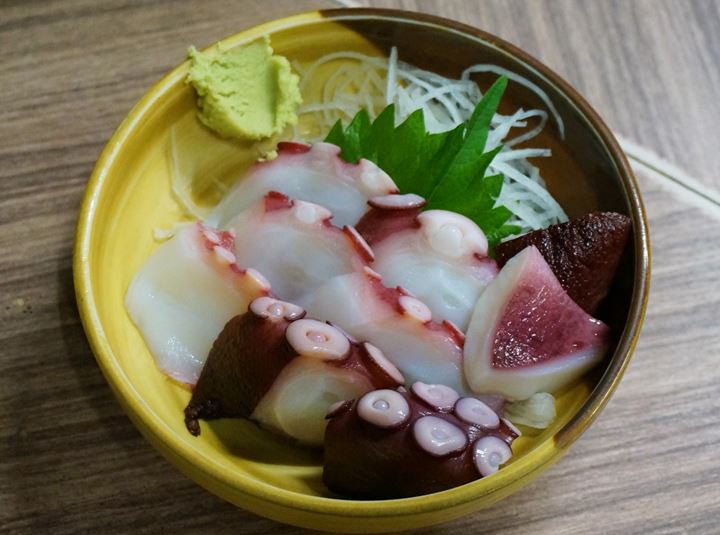 蛸ぶつ takobutsu (boiled octopus) 300 yen
Information
Business hours
5:00 pm - 9:00 pm
This bar is closed on Saturday, Sundays and national holidays.
Smoking is allowed. Unknown
Tax is included in the prices.
English menu is not available.
Credit card is not accepted.
Prices of food and drinks might be changed.
Photos were taken in 2015.
---
Low priced grilled chicken at a unique restaurant in Tokyo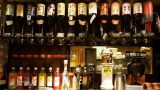 Self Service All-You-Can-Drink Alcoholic beverages at a Skewered Chicken Bar Restaurant YAKITORI MARUKIN in Tokyo やきとり〇金
In Japan, many bar restaurants offer all-you-can-drink alcoholic beverages.I know a good place in Tokyo for the people who can't read and speak Japanese.