I prefer pork bowl to beef bowl. This is my ranking of pork bowl.
No.5 MATSUYA 松屋
MATSUYA offers a few kinds of pork bowls. This one is...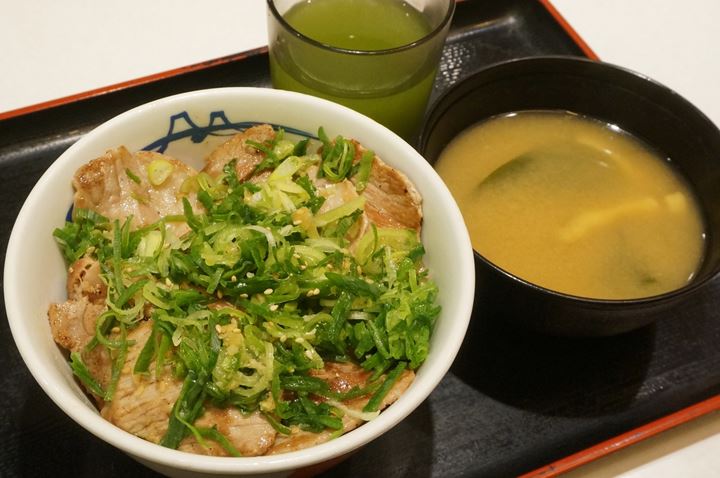 Extra Green Onions and Grilled Pork Bowl 500 yen
ネギたっぷりネギ塩豚肩ロース丼
including miso soup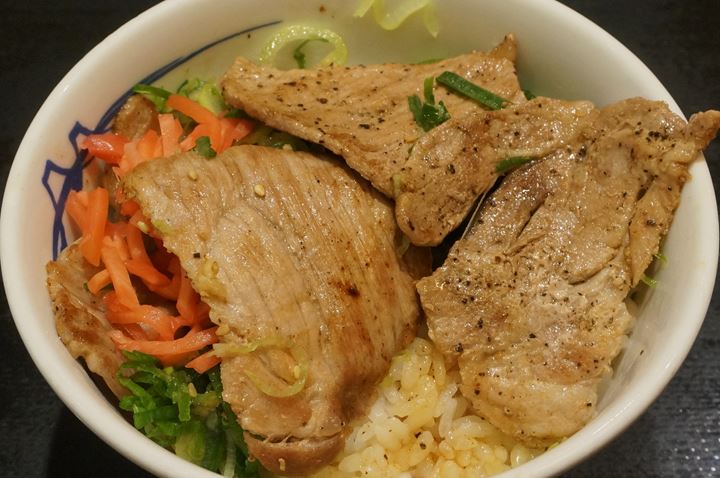 Restaurant name
MATSUYA 松屋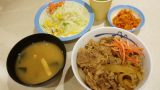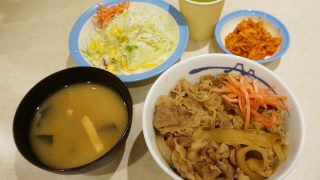 Beef Bowl Chain Restaurant MATSUYA 松屋 Offers Tasty Beef Set Meals and Curry Rice in Japan 牛めし, 牛丼, カルビ焼肉定食, カレギュウ
With over 900 branches throughout Japan, MATSUYA 松屋 is one of the most popular beef bowl chains in the country.They offer several kinds of beef / pork / chicken bowls and set meals. The set meals have main dish (meat), rice, salad and miso soup.
⭐No.4 YOSHINOYA 吉野家
Tasty pork bowl goes on sale every day at one of the most popular beef bowl chain YOSHINOYA 吉野家.
The pork bowl (338 yen + tax) is cheaper than beef bowl (352 yen + tax) and its little sweet pork meat is good taste.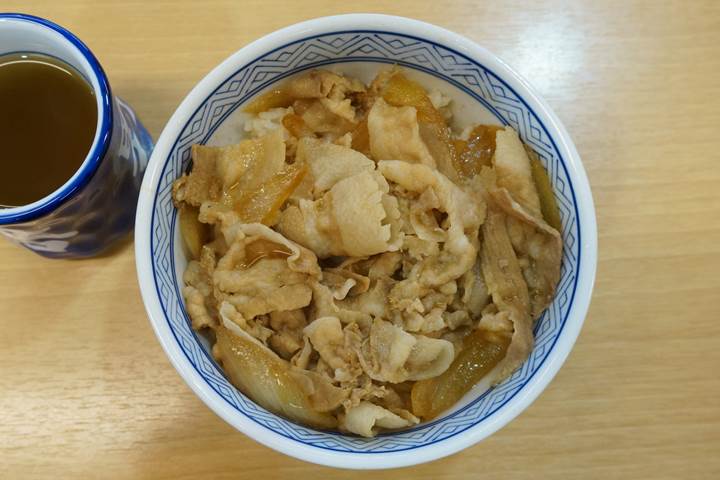 Pork Bowl (Buta-don 豚丼): Regular size 338 yen + tax
This is simmered pork bowl.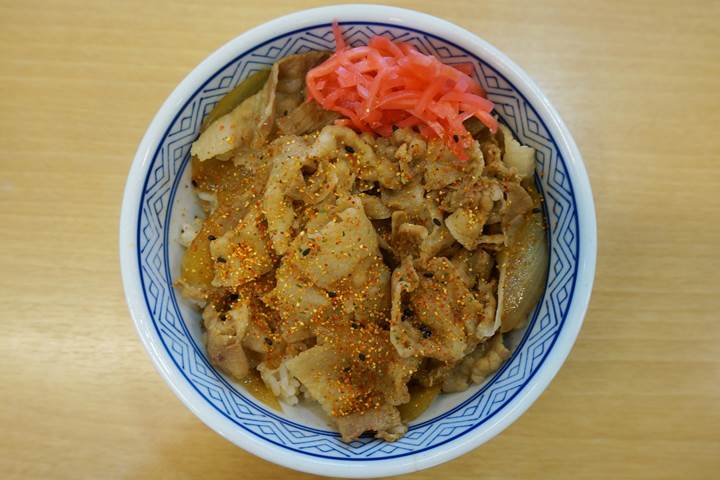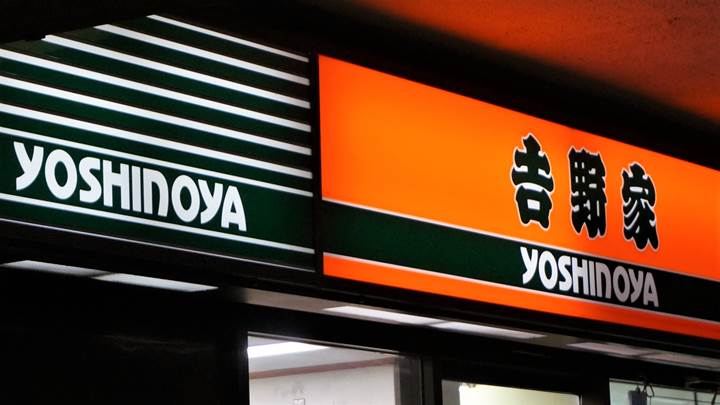 Restaurant name
YOSHINOYA 吉野家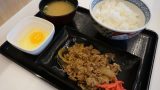 A beef bowl chain YOSHINOYA 吉野家 also offers pork bowl, curry rice and veggie meal 牛丼・豚丼・カレー・ベジ定食
This beef bowl chain has more than 1200 restaurants all over Japan. It could be easy for international tourists to find the restaurant, if you walk around downtown of big city like Tokyo 東京, Osaka 大阪 and so on.
There are a lot of branches everywhere in Japan. You may easily find it around downtown area.
⭐⭐No.3 SUTADON すた丼
すた丼 SUTADON is a chain pork bowl restaurant. They use tasty pork, garlic and a raw egg. It is a stamina food.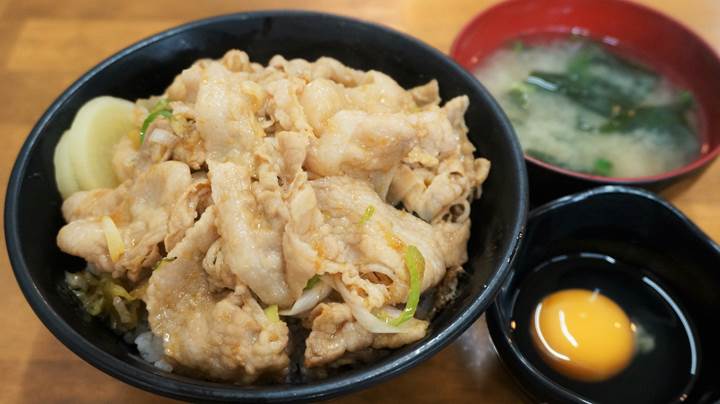 すた丼 並盛り Suta-don Namimori
This is regular size of pork bowl. 630 yen including tax.
It includes 生卵 a raw egg, 漬け物 pickles and 味噌汁 miso soup.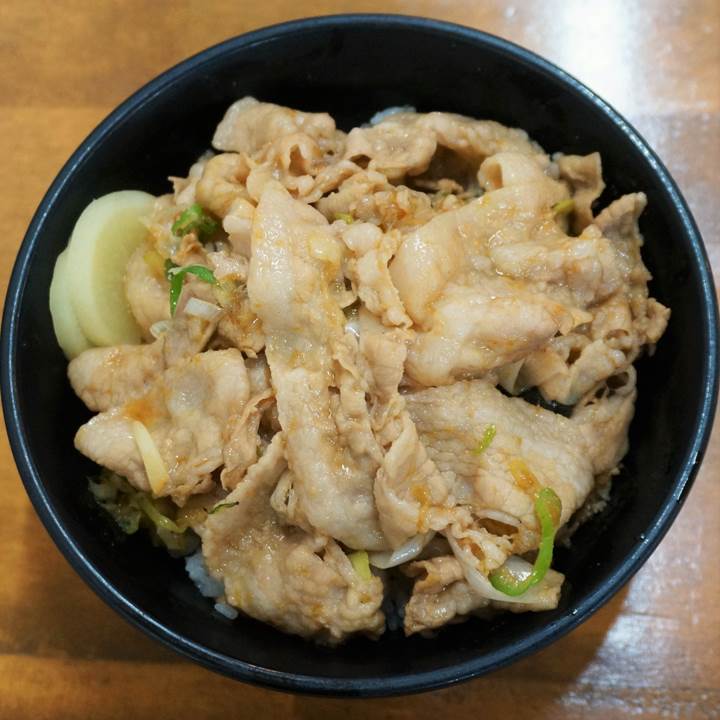 This is stir-fried pork. It is not used strong sauce. You can add spices yourself if you want.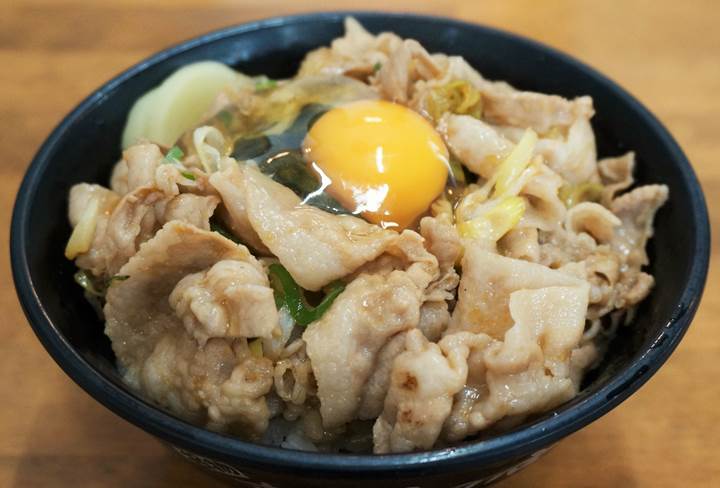 A beaten raw egg is the ideal sauce for this pork bowl.
If you are not good at eating the raw eggs, please try to mix only the yolk of the raw egg without the egg white.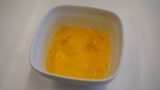 Japanese Raw Egg is Safe to Eat. 生卵(生玉子)、温泉玉子(温泉卵)
In Japan, we often eat raw eggs, typically those of chicken or quail. Many types of dishes are served with raw egg or a half boiled egg.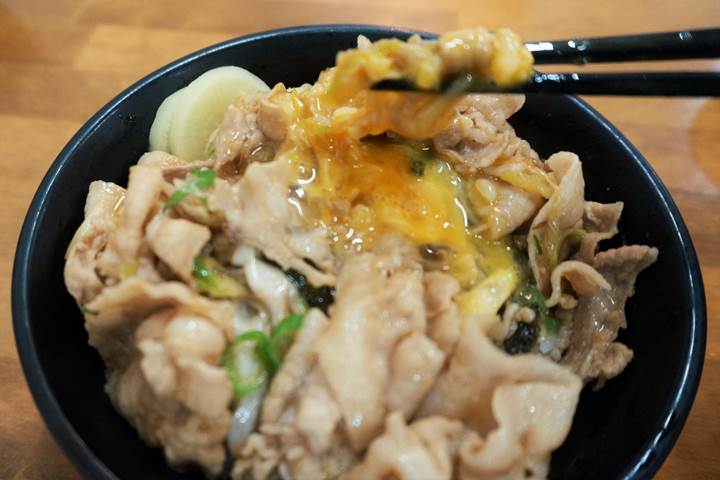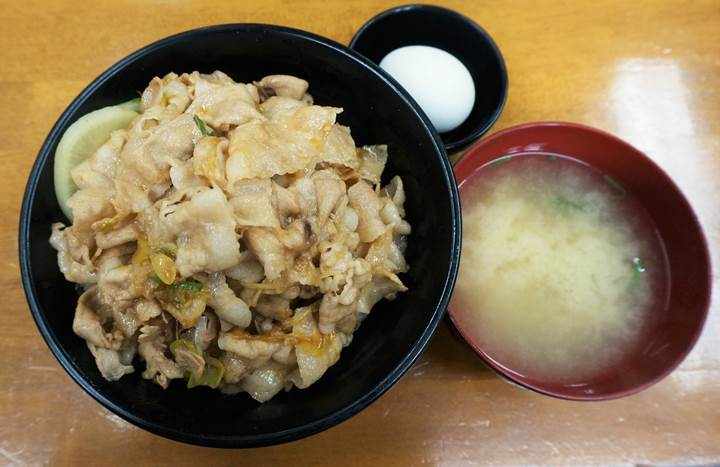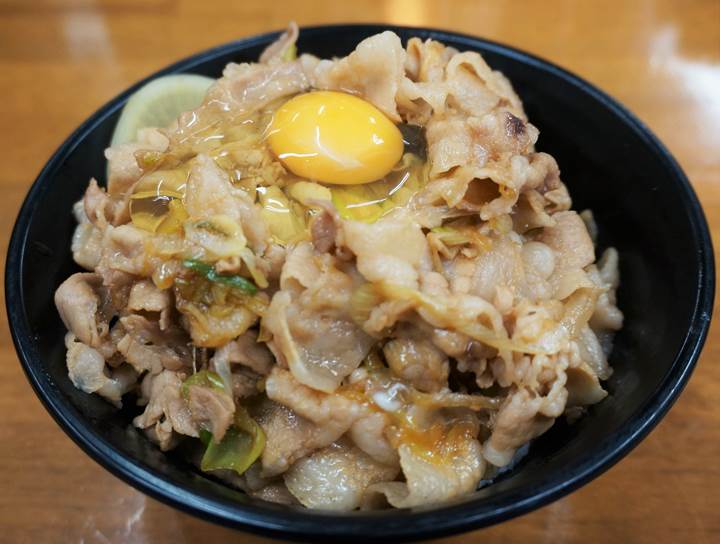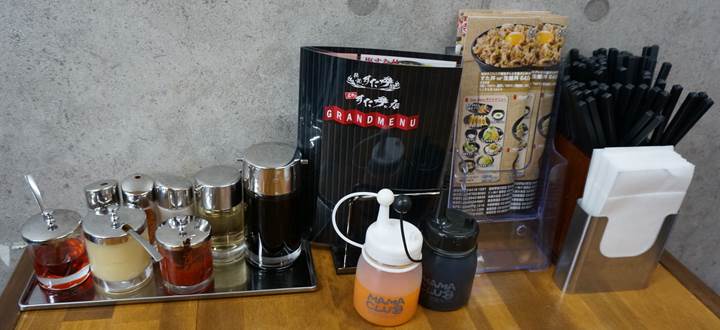 I usually mix some kinds of seasonings, because their food is light taste for me.
There are several kinds of seasonings on the tables.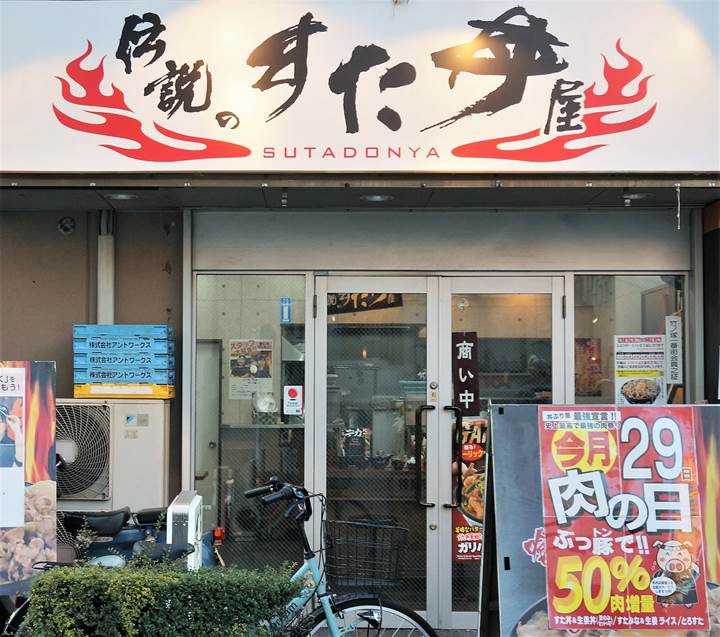 Restaurant name
SUTADON すた丼
(Densetsu-no-sutadonya 伝説のすた丼屋)

Website (in Japanese)
伝説のすた丼屋/名物すた丼の店【公式サイト】
「伝説のすた丼屋/名物すた丼の店」の公式サイトです。秘伝のニンニク醤油ダレを絡めた豚バラ肉を大盛りご飯にのせたスタミナとボリューム満点の「すた丼」を中心に、丼もの・麺類・餃子などバラエティー豊かなメニューで展開しています。店舗情報、こだわり、キャンペーン情報などを掲載。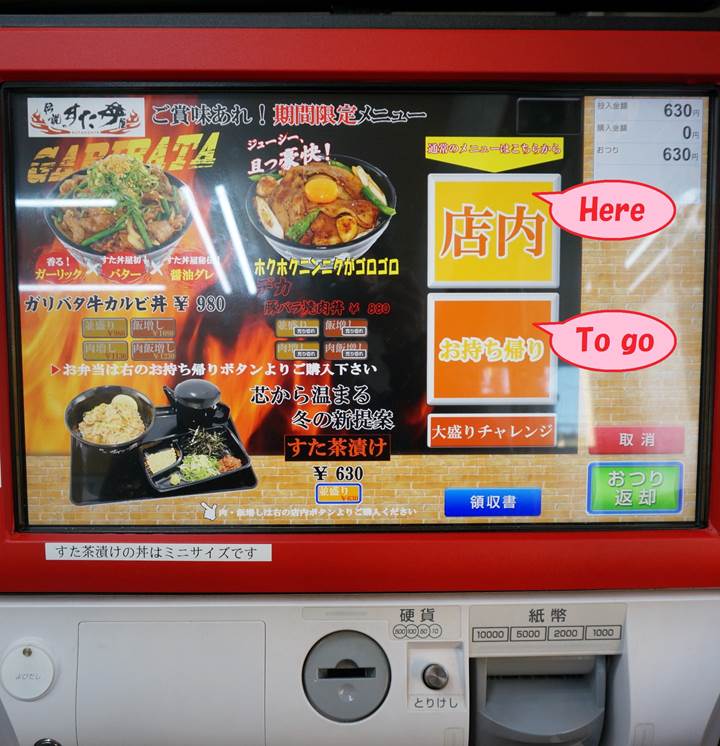 When you enter the restaurant, please buy a food ticket from the ticket machine.
Picture menu is available on the ticket machine but it is not in English. First, choose 店内 Here or お持ち帰り To go.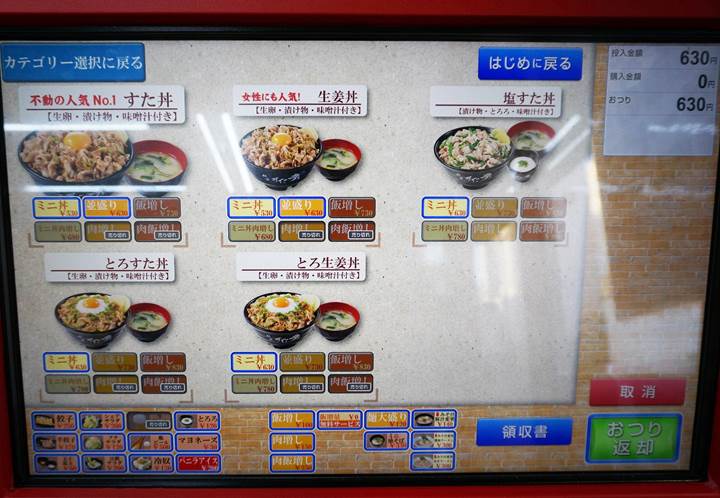 並盛り Regular size of ;
すた丼 Suta-don : Standard Pork bowl 630 yen
生姜丼 Shouga-don : Ginger flavor pork bowl 630 yen
塩すた丼 Shio Suta-don : Salt flavor pork bowl 760 yen
とろすた丼 Toro Suta-don : Standard Pork bowl with grated yam 780 yen

* If you want more pork meat, please touch 肉増し Nikumashi (Additional meat). +160 yen
* If you want more rice, please touch 飯増し Meshimashi (Additional rice). +120 yen
* Touch the green button which reads おつり 返却 at the bottom of the machine to get your change.
* The menu and list prices are sometimes different at respective restaurants.
They are located around Ikebukuro 池袋, Shibuya 渋谷, Akihabara 秋葉原, Shinagawa 品川, Okachimachi 御徒町 (near Ueno 上野), Kichijoji 吉祥寺, Shimokitazawa 下北沢.
⭐⭐⭐No.2 ICHIBANKAN 中華食堂 一番館
It is a Chinese restaurant chain. They offer many low priced foods such as pork bowl, ramen, gyoza dumplings, stir-fried rice and so on.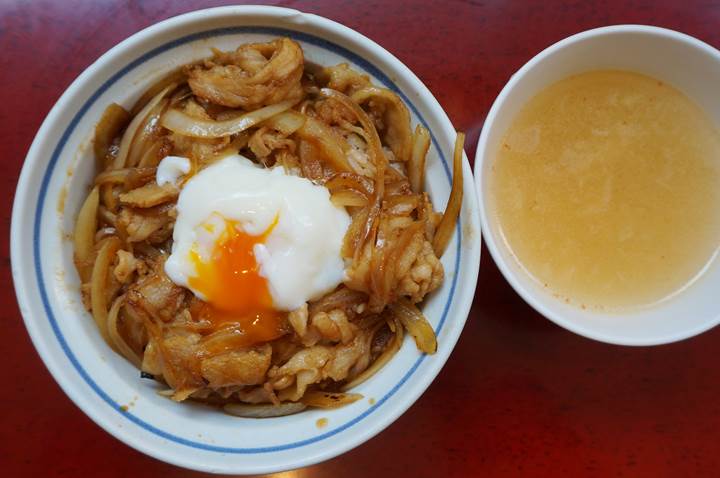 Aka-don 赤丼
Spicy Pork Bowl 430 yen
It it topped on half boiled egg and it includes soup.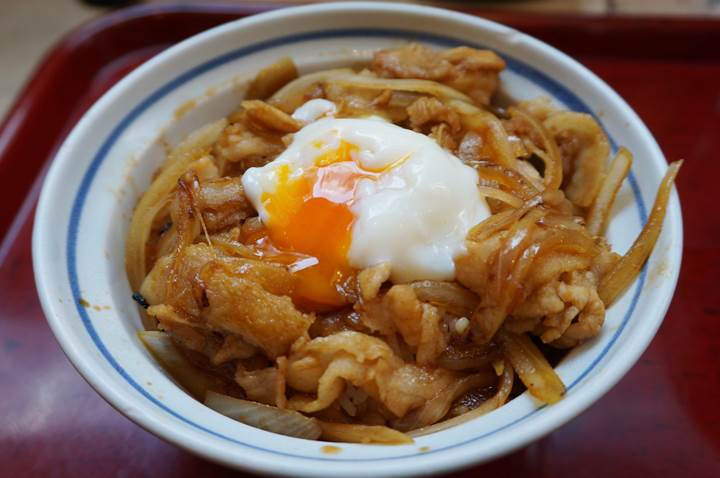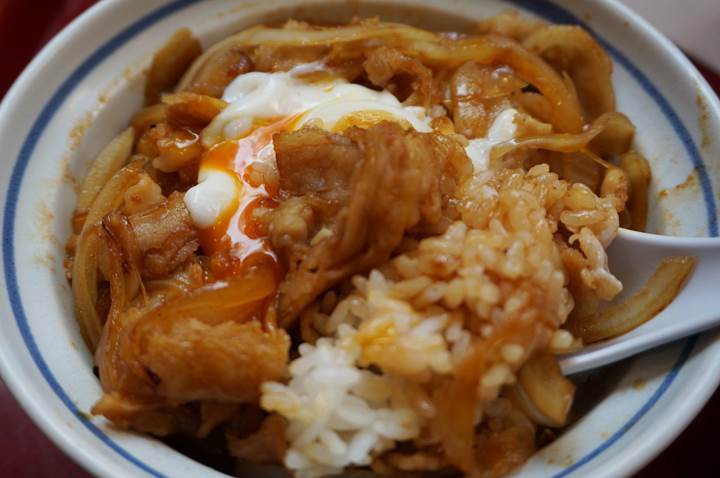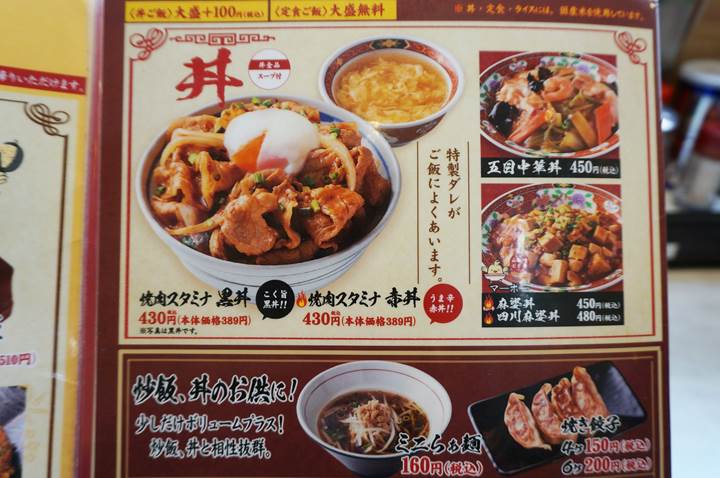 Japanese picture menu is available.
* The list prices are sometimes a little bit different at respective restaurants.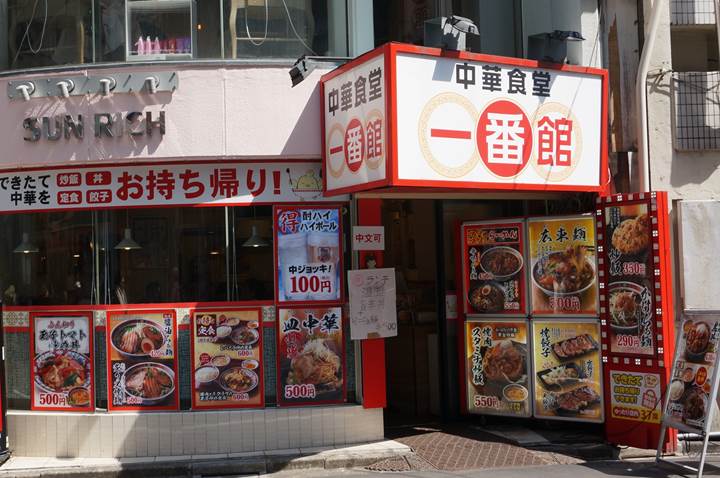 Restaurant name
Chuka Shokudo Ichibankan
中華食堂 一番館

Website (in Japanese)
http://kvc-ichibankan.co.jp
Their restaurants are located popular sightseeing places in Tokyo such as Ikabukuro 池袋, Shinjuku 新宿, Shibuya 渋谷, Yoyogi 代々木, Asakusa 浅草, Roppongi 六本木 and Nakano 中野.
⭐⭐⭐⭐No.1 ANRAKUTEI 安楽亭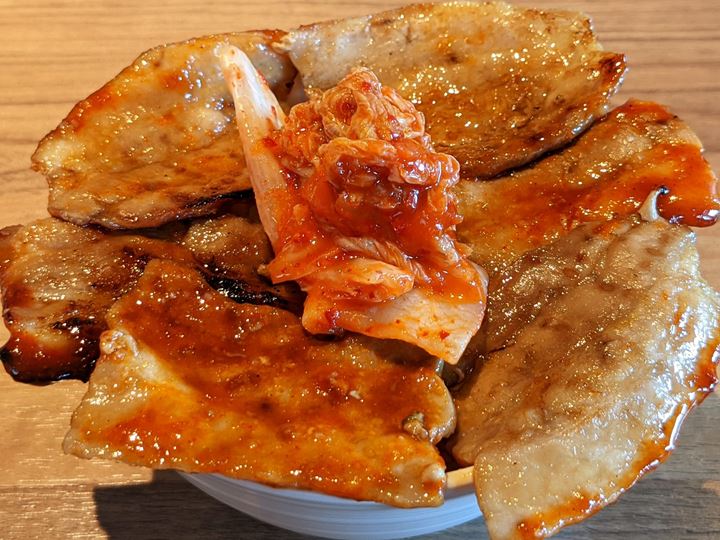 Boneless Pork Ribs Lunch Set Meal 500 yen including tax
豚カルビランチ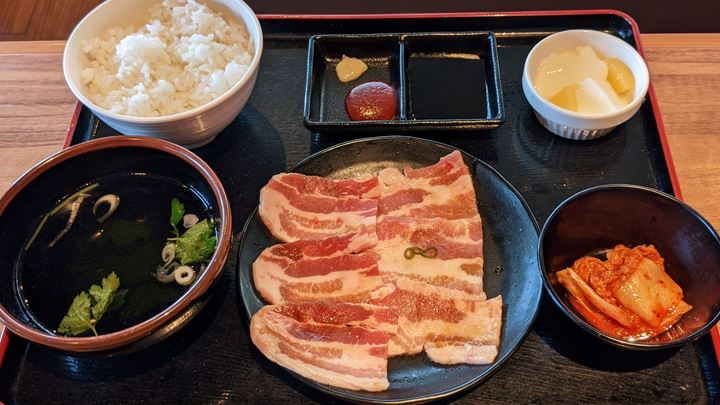 Restaurant Name
ANRAKUTEI
安楽亭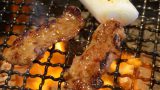 Japanese Style Barbecue at Yakiniku ANRAKUTEI 焼肉 安楽亭 - Kuroge (Black) Wagyu Beef 黒毛和牛 - All You Can Eat
Anrakutei offers many kinds of reasonable beef dishes and some kinds of pork and chicken. The best choice is Japanese Kuroge (Black) wagyu beef. The other kinds of beef is also good taste. However, low priced meat of this restaurant is usually imported fr...
Information
About these 4 restaurants:
No service fee / No cover charge
Picture menu is available.
The menu and prices might be changed now.
They open from lunch time through dinner time.