Do you want to try Japanese Wagyu beef inexpensively?
You can enjoy eating many kinds of domestically produced Japanese beef at a standing barbecue chain.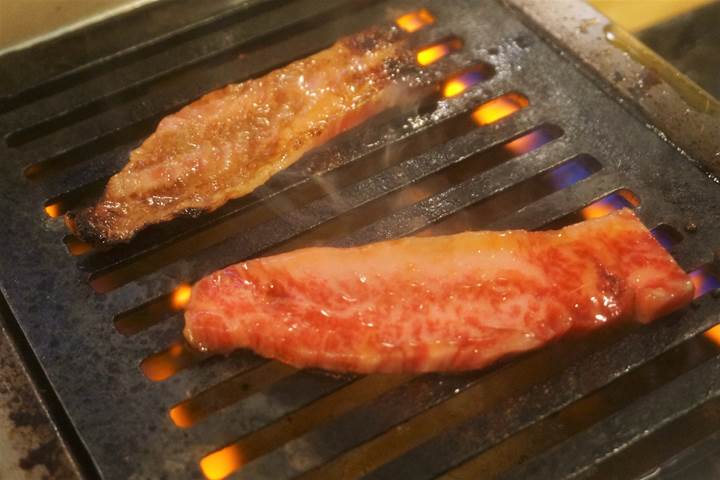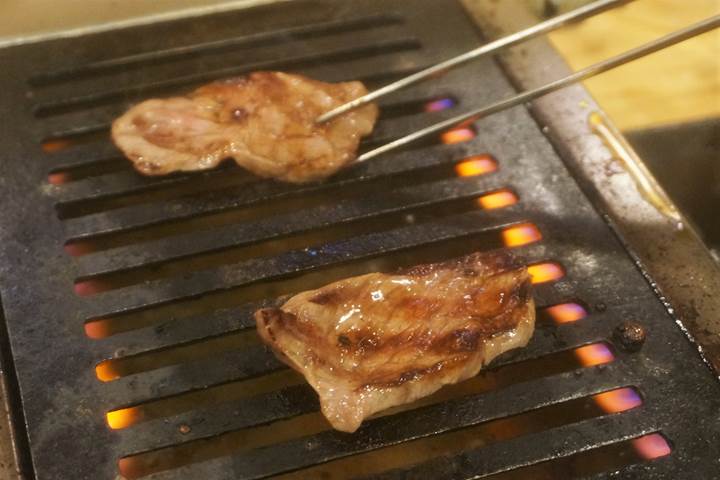 Standing bar name
JIROUMARU 治郎丸
Standing YAKINIKU JIROUMARU 立喰い焼肉 治郎丸

* YAKINIKU is Japanese style barbecue. You need grill meat yourself.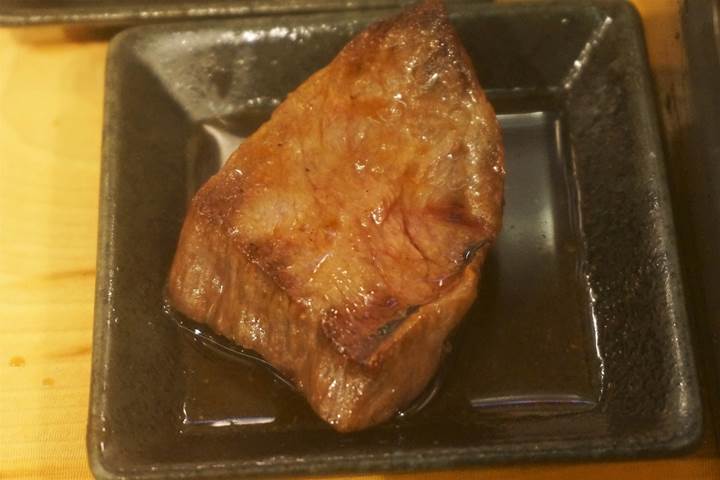 Specialty
They offer many kinds of the best quality Japanese Wagyu beef 和牛.
JIROUMARU has a different style than any of the other restaurants in Tokyo.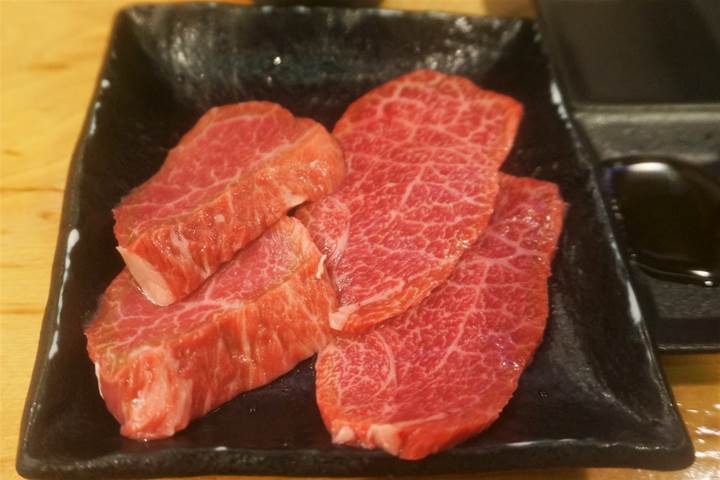 This bar's unique method is that they serve the meat by a bite-sized slice for a serving. One slice of beef starts from 150 to 300 yen.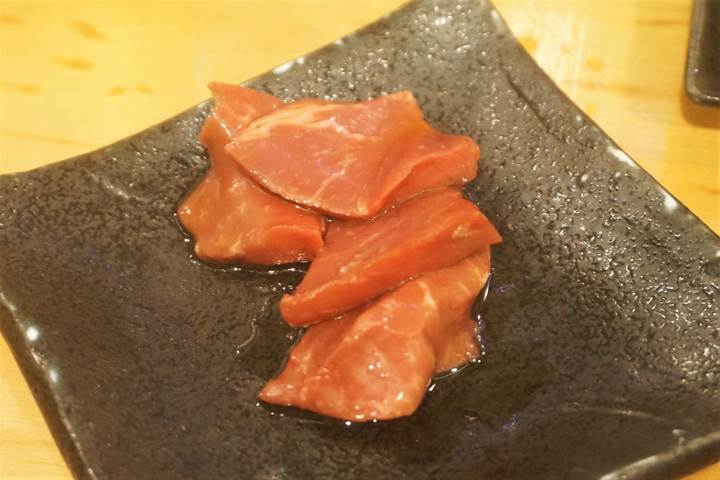 When we want to eat the best quality Japanese Wagyu beef steak, usually we need to go to a luxury and pricey restaurants. We might pay 10000 yen (to more) per person. This type of restaurant does not sell the meat by only one slice for a serving.

When you are at JIROUMARU you might pay around 4000 to 6000 yen for several kinds of beef and drinks.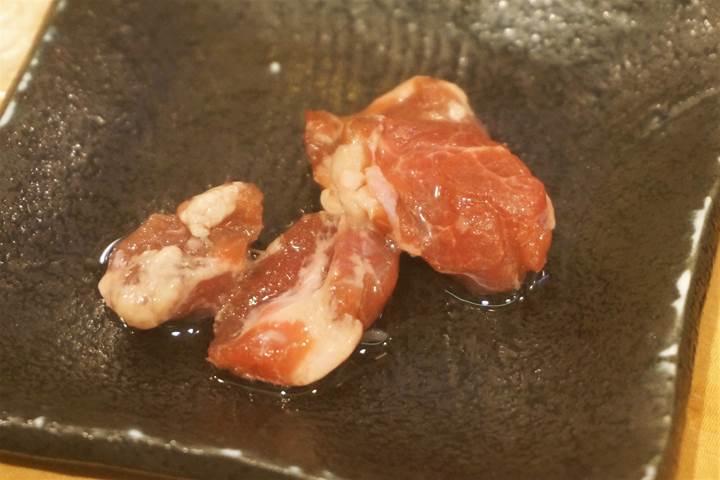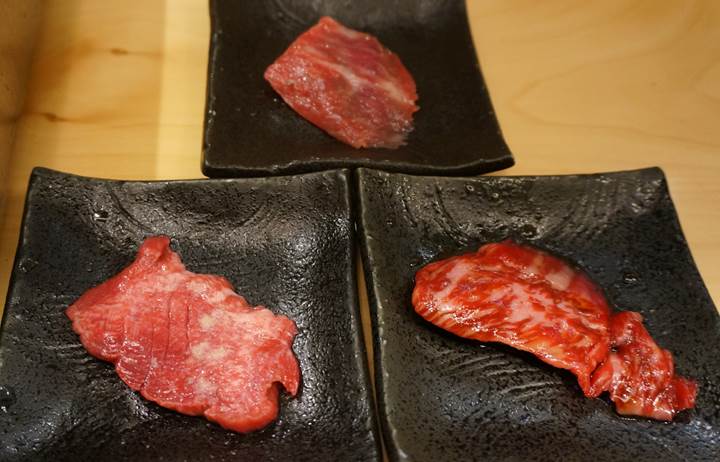 One sliced of meat is served. So, you can try many kinds of Japanese brand Wagyu beef.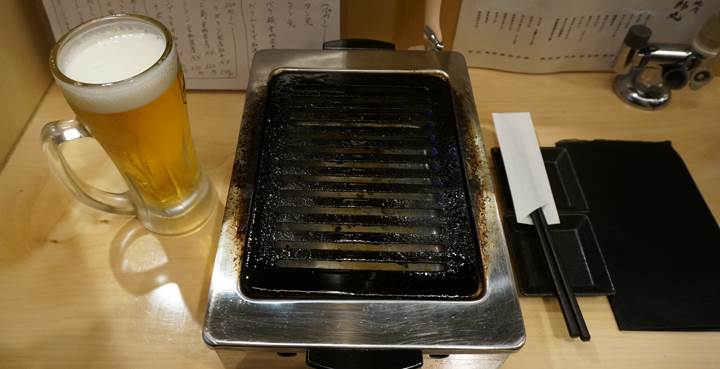 Another unique method is a standing style with a small grill for one or two people.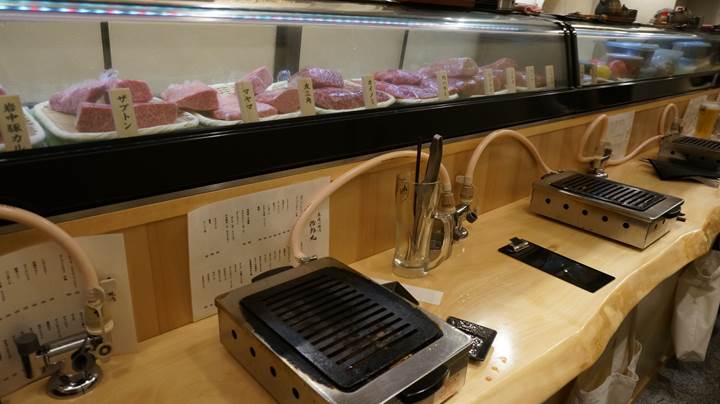 Several kinds of Wagyu beef are displayed like this in the photo. You can look over them and choose to order.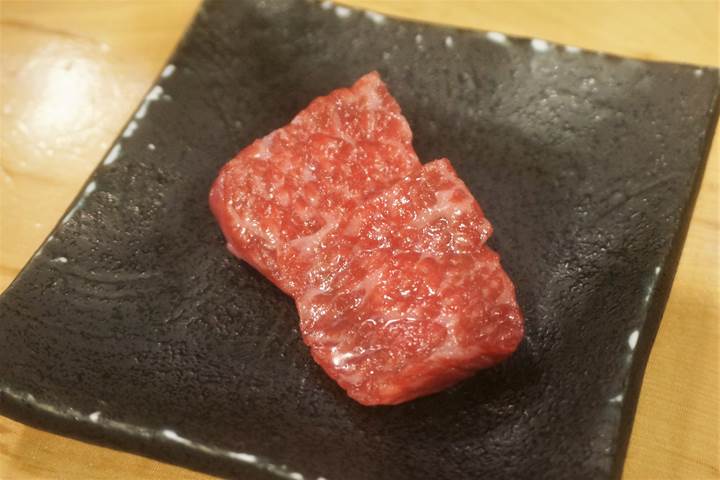 Order
A picture menu is not available. First, let's order a drink. (Beer, Wine, Sake, Shochu, Several kinds of cocktails)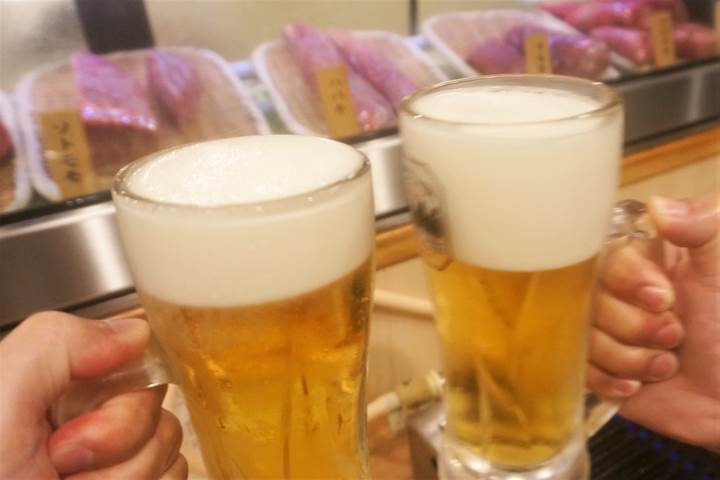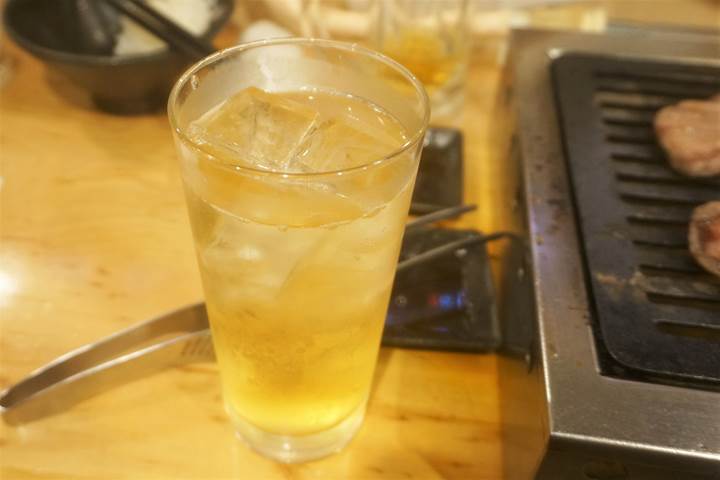 Most foods are domestically-produced beef. Few kinds of pork might be available. Please ask the staff if you would like to order it. Maybe some staff can talk with you in English.

When I went to Akihabara 秋葉原 bar of JIROMARU I saw some foreigners speaking English to order the chef's choice beef.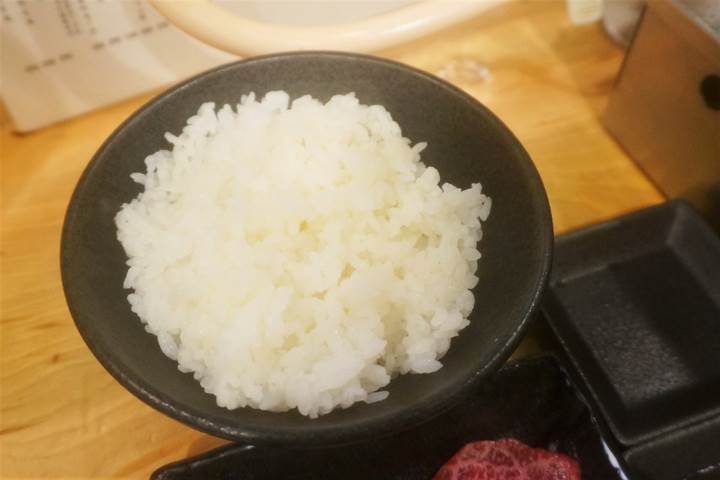 Why don't you have rice with your meat?
You say...
Rice kudasai ライスください
A cup of rice, please.
You can order from one slice to as many as you like.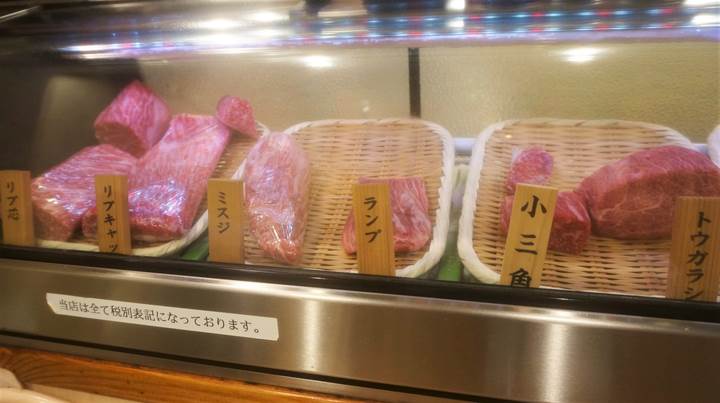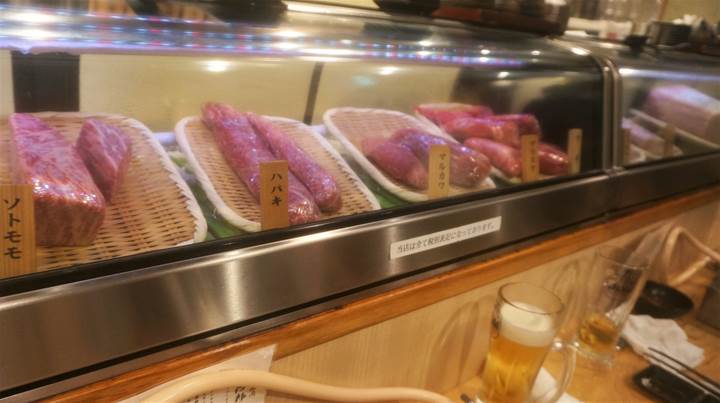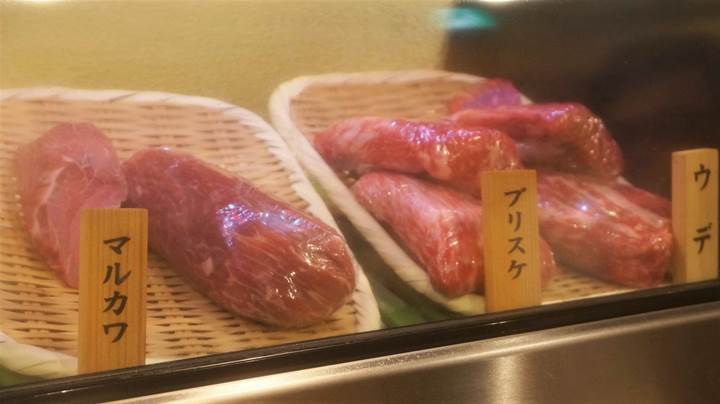 My friend and I had all kinds of beef on the display. Some of them had unique taste and flavors.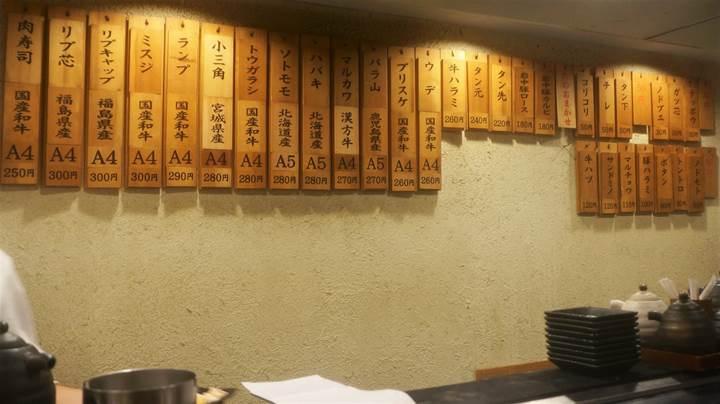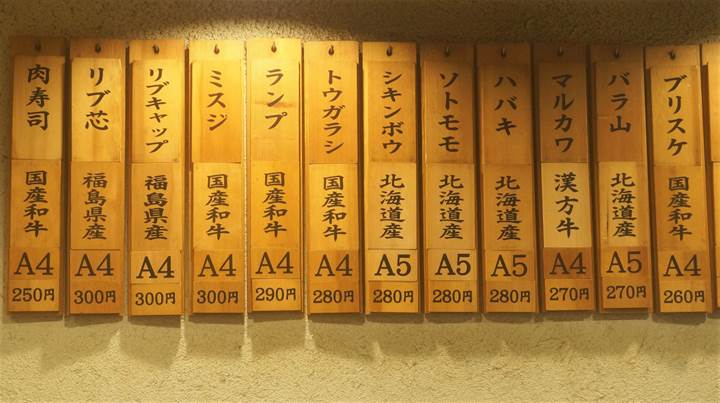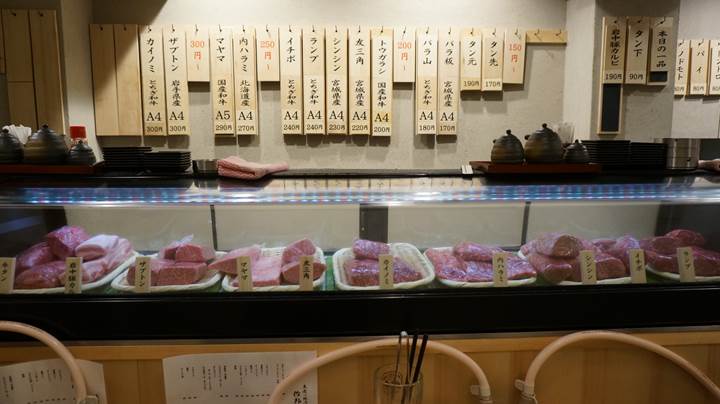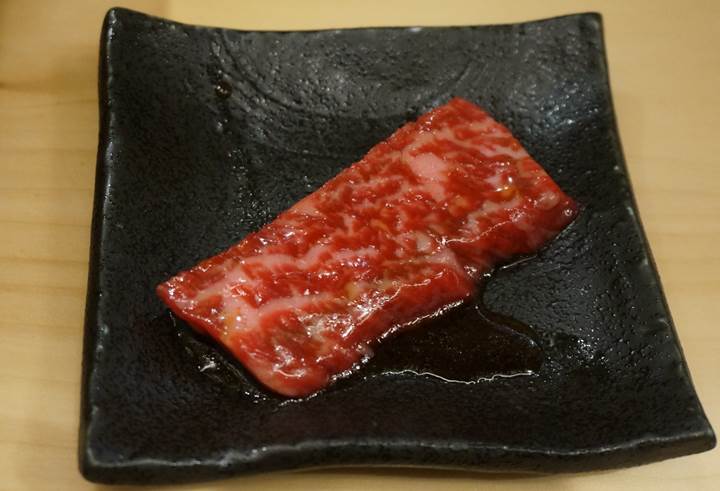 Sometimes the meat comes with sauce on it.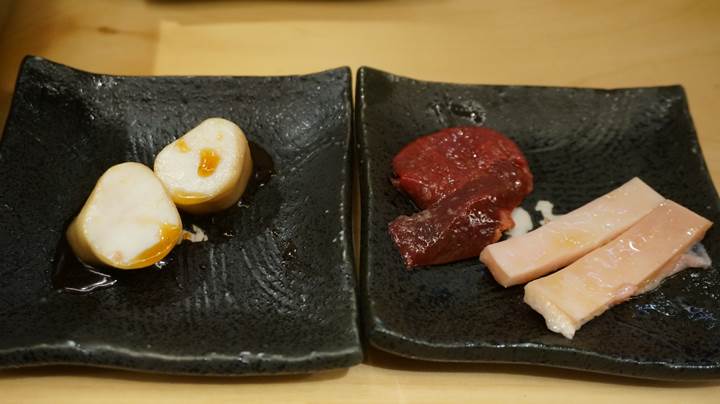 They offer not only affordable Wagyu beef but also cheap meat.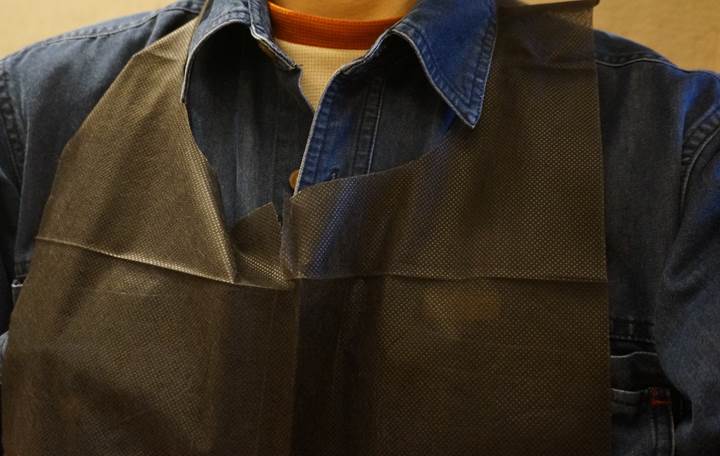 A disposable apron that is free of charge is available. You can leave it on the table after finishing your meal.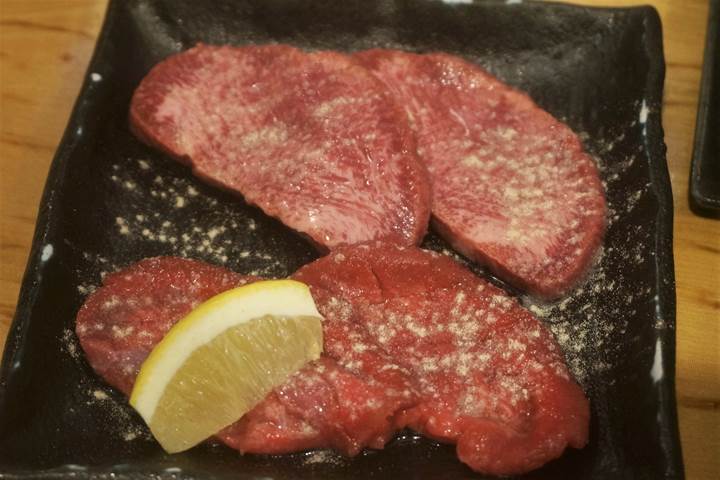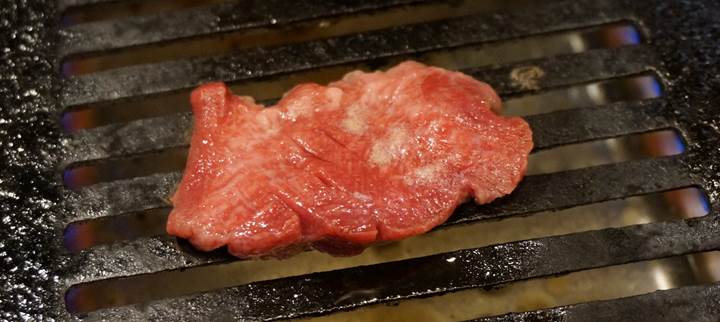 These 2 photos are beef tongue. It is one of the popular parts of beef in Japan. You should try!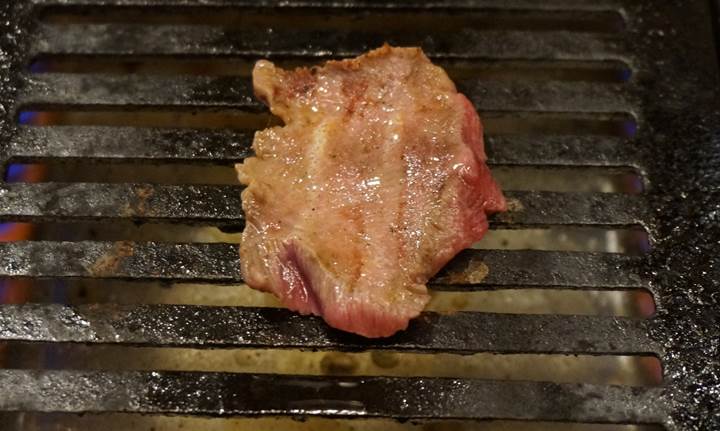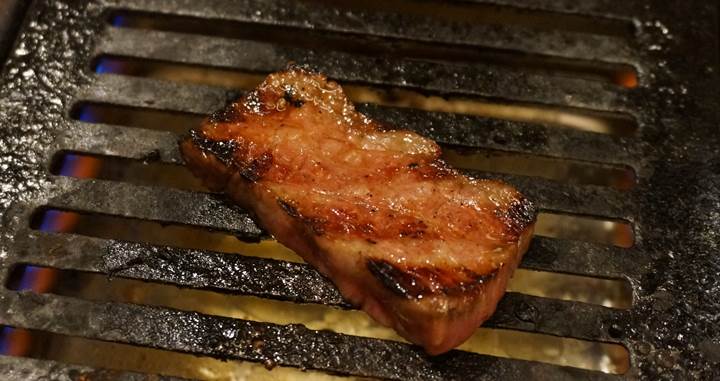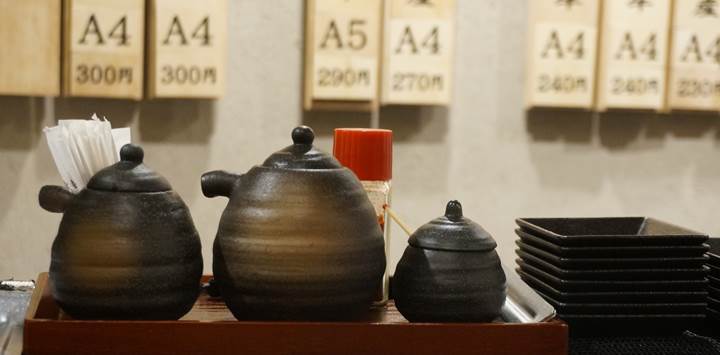 Barbecue sauce pots, salt, hot pepper are available on the display of meat. The sauce names are not printed on the pots though. You should try each sauce until you find your favorite one.
Official website (in Japanese)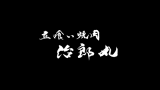 【公式】立喰い焼肉 治郎丸 - A4・A5の最高級お肉を30円から。
治郎丸のお肉・ホルモンのメニューは毎日変わります。30円~極上のお肉をご用意しております。実際にご来店していただき、その目と舌でお確かめください。その日の最上の部位をご用意してお待ちしております。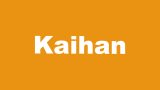 Most of the bars open 11:00 am - 12:00 pm.
No service fee / No cover charge
Tax is not included in the prices.
Food menu is changed everyday.
Making a reservation is not available. (except Okachimachi 御徒町 bar)
Smoking is accepted. Not sure
Credit card is accepted.
They are located around popular sightseeing places in downtown Tokyo.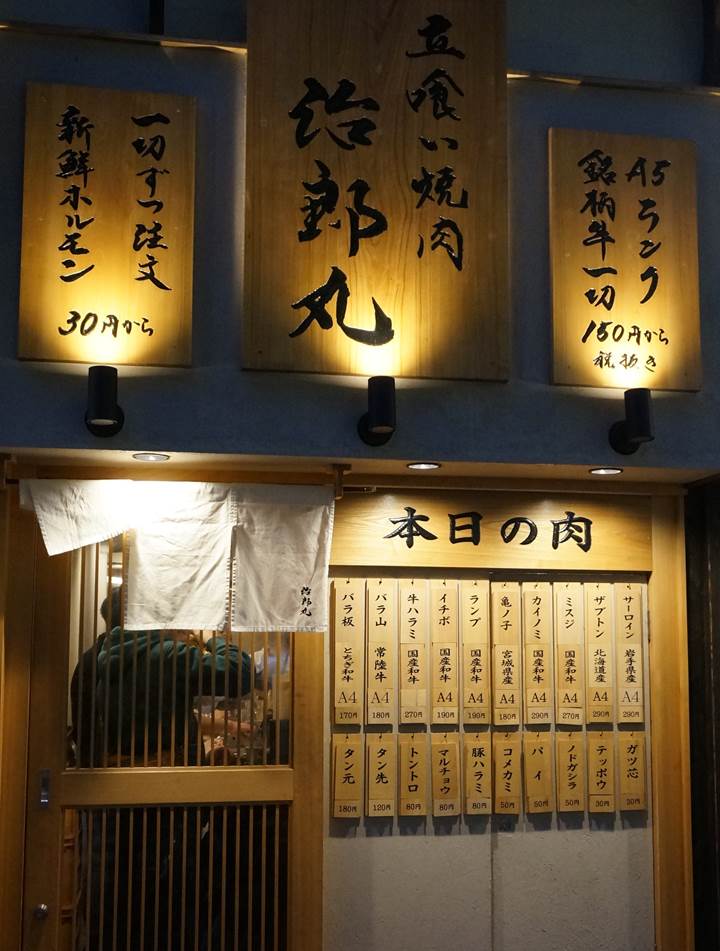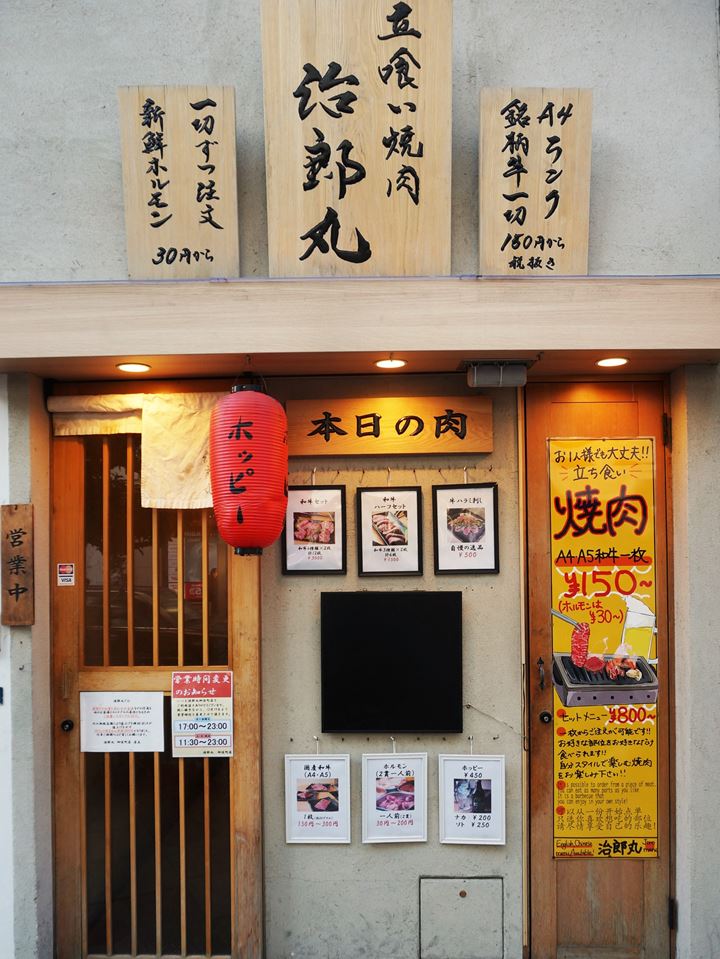 Okachimachi 御徒町 (near Ueno 上野)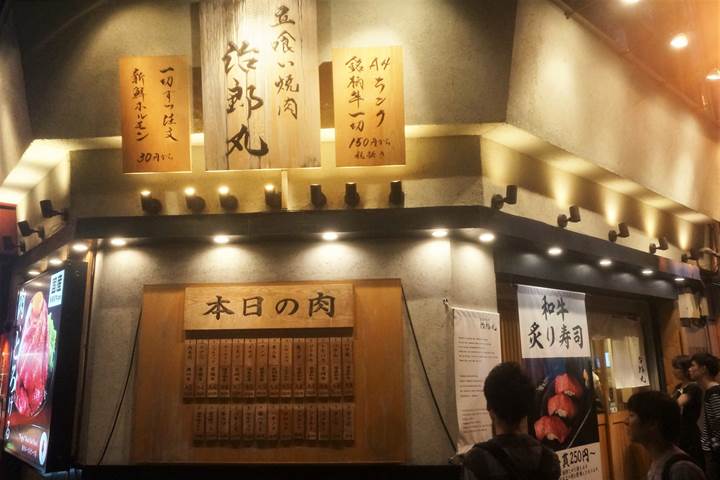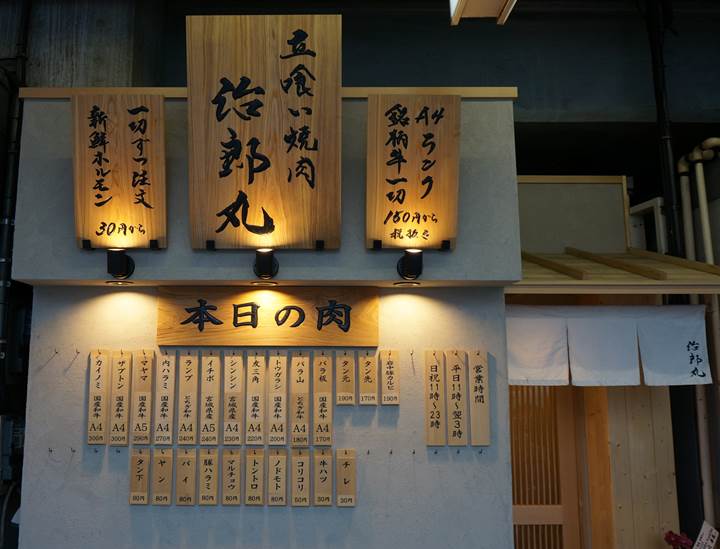 Ooimachi 大井町 Permanently closed
---
Photos were taken in 2015 - 2020. Menu and prices are often changed.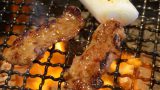 Japanese Style Barbecue at Yakiniku ANRAKUTEI 焼肉 安楽亭 - Kuroge (Black) Wagyu Beef 黒毛和牛 - All You Can Eat
Anrakutei offers many kinds of reasonable beef dishes and some kinds of pork and chicken. The best choice is Japanese Kuroge (Black) wagyu beef. The other kinds of beef is also good taste. However, low priced meat of this restaurant is usually imported fr...