I have been to this fried chicken shop once, for now. I will definitely come to the shop repeatedly, because it was delicious.
DEKA KARA SET MEAL デカから定食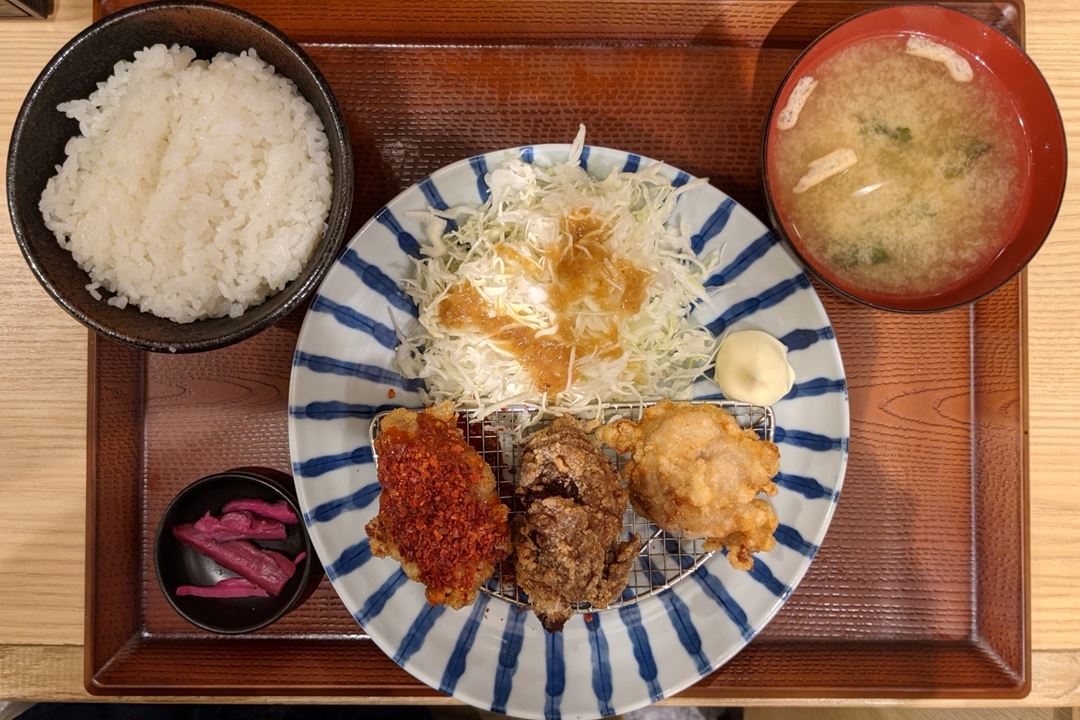 デカから定食 Deka Kara Teishoku
Large Deep Fried Chicken Set Meal 581 yen including tax (as pictured)

Chicken 3p, Rice, Miso Soup, Pickles, Salad
Chicken 4p Set: 690 yen

からたま定食 Kara Tama Teishoku
Large Deep Fried Chicken with Omelette Set Meal 690 yen
Chicken 3p, Rice, Miso Soup, Pickles, Salad, Omelette
When you buy a set meal Teishoku 定食, you can change the rice to the large size for free if you want. (No extra charge.)
The rice in the pictures is large size.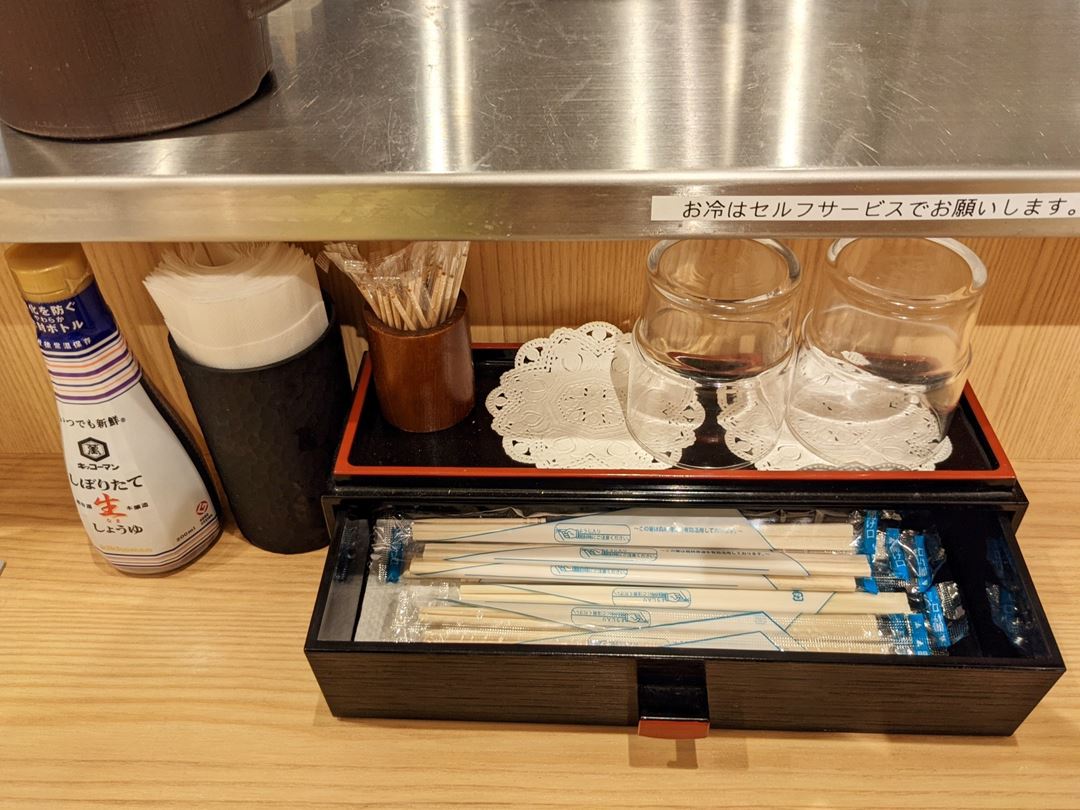 Mayonnaise is served alongside the salad. The dressing is already on the salad when it is served. This restaurant does not have any other condiments available on the table aside from soy sauce しょうゆ. Whereas, other restaurants generally provide a great variety of sauces and condiments on the table.

Probably you don't really want other seasonings, because their deep fried chicken has rich taste. Delicious!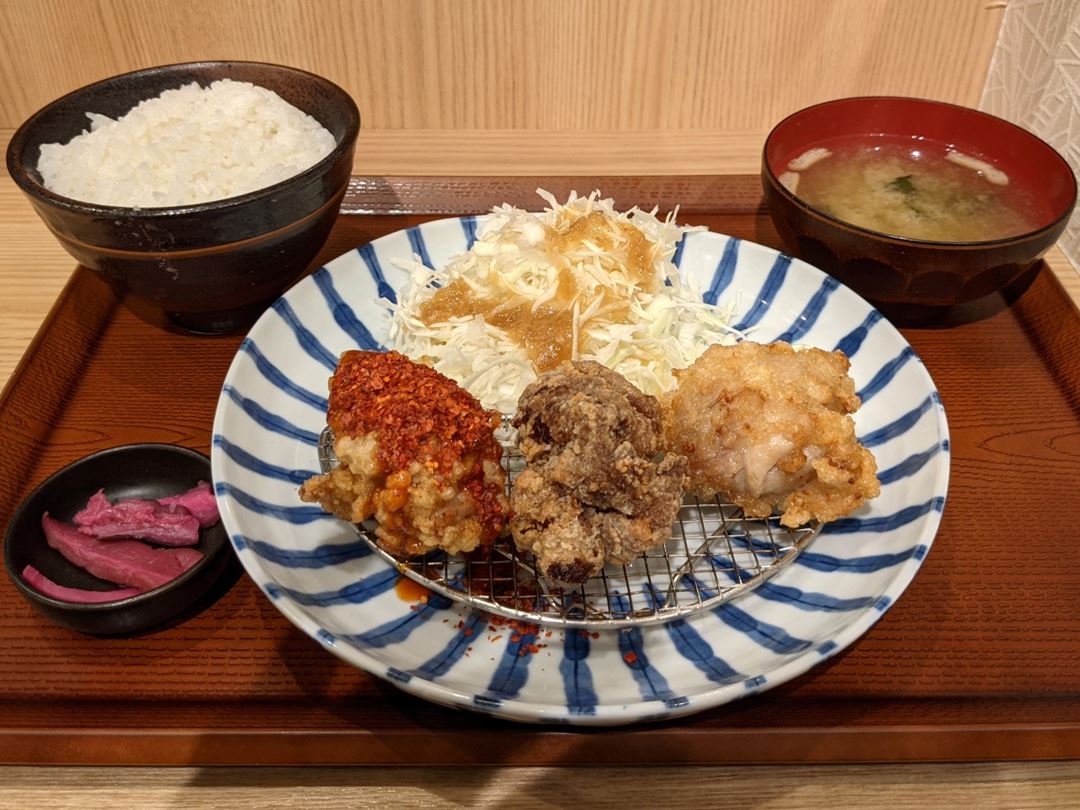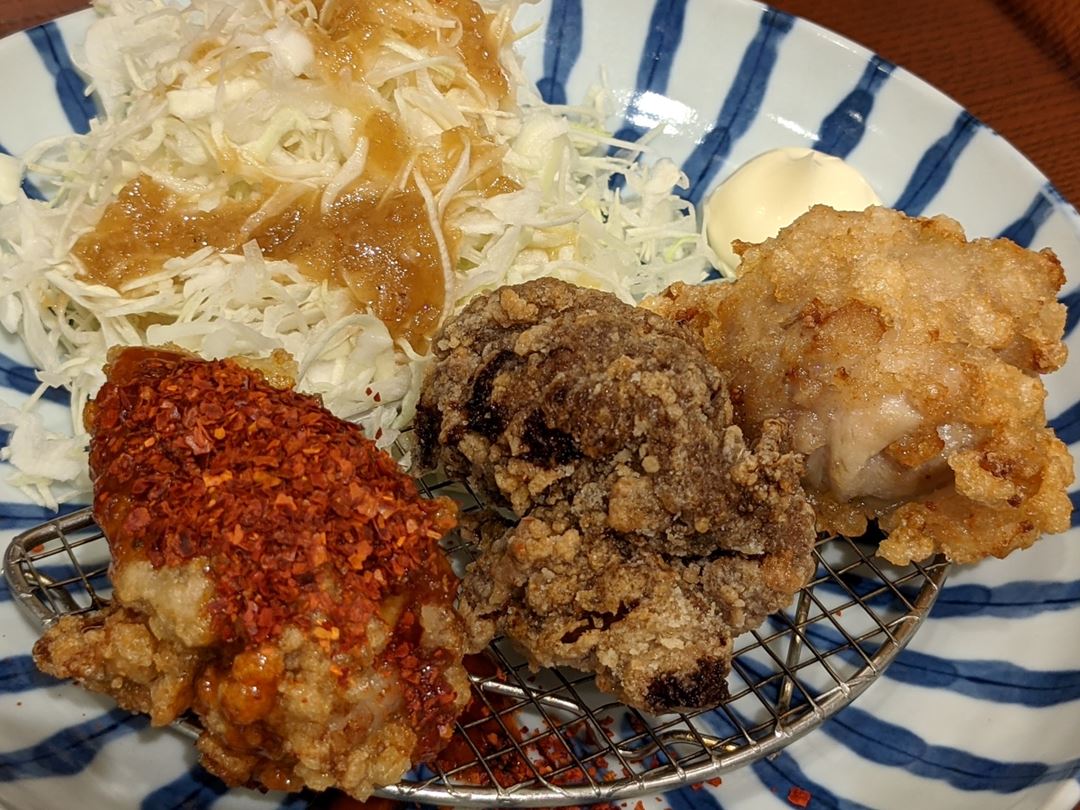 Only miso soup is too simple and cheap...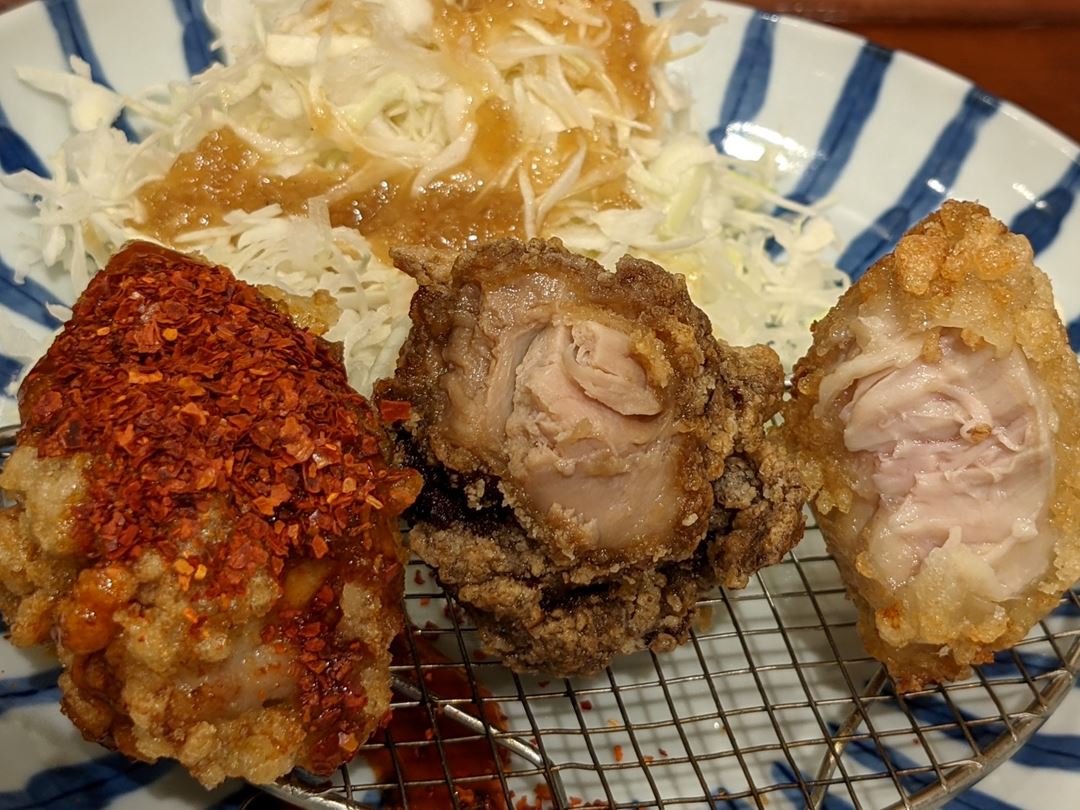 This shop has three different flavors of fried chicken such as; white, black, and red.

When you order a set meal, it includes 3 to 4 pieces of chicken and the combination of flavors, is your choice.
白 Shiro 塩麹と極出汁
White: Salted Koji (Rice Malt)
It looks light but has rich Umami taste.
黒 Kuro 秘伝の黒醤油


Black

: Special Soy Sauce
Inside is also good soy sauce flavor.
赤 Aka コクの辛味噌


Red

: Spicy Miso
It is topped with a lot of spicy seasonings.
It is a good idea to eat lighter taste one first. White → Black → Red
Deep Fried Chicken Bowl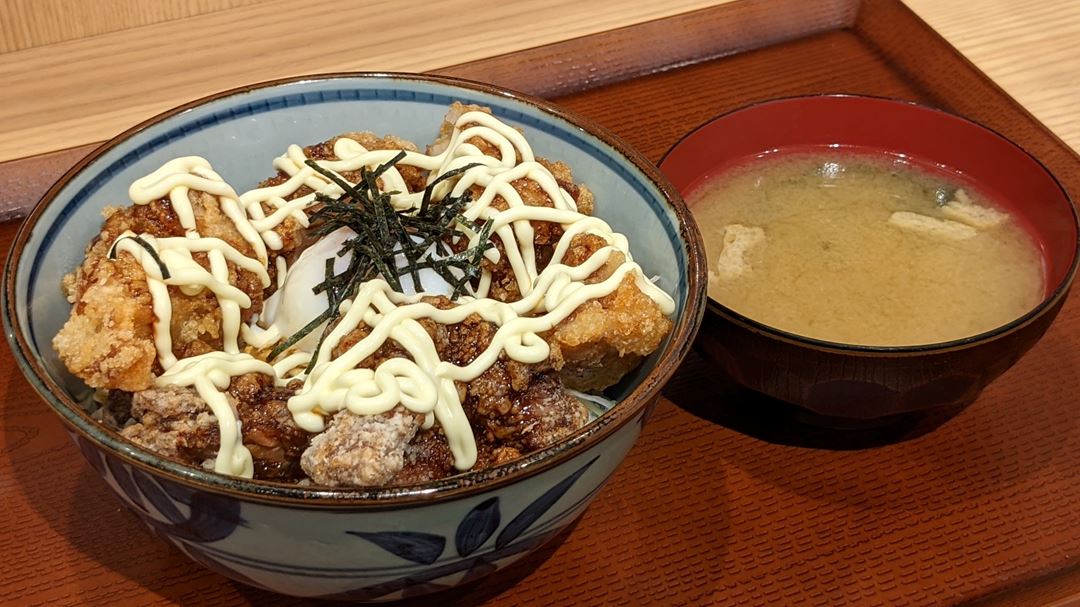 から揚げ丼 Karaage-don
Deep Fried Chicken Bowl
L size 547 yen (as pictured)
R size 438 yen
It includes a cup of miso soup.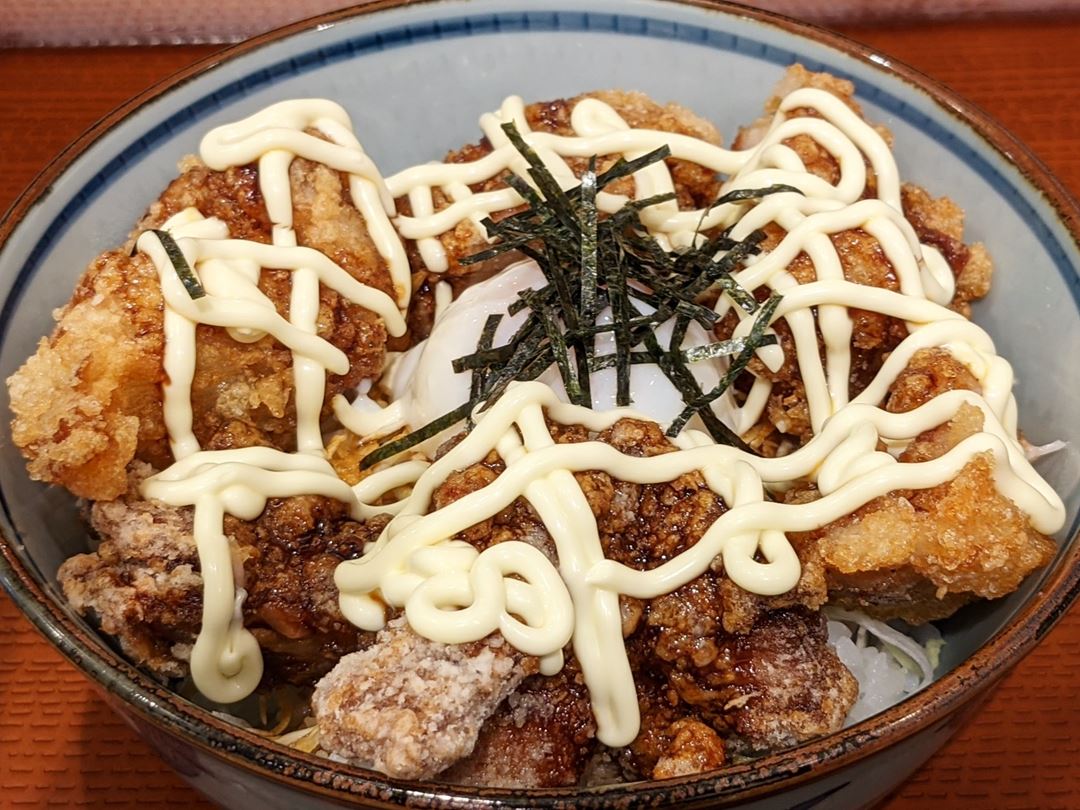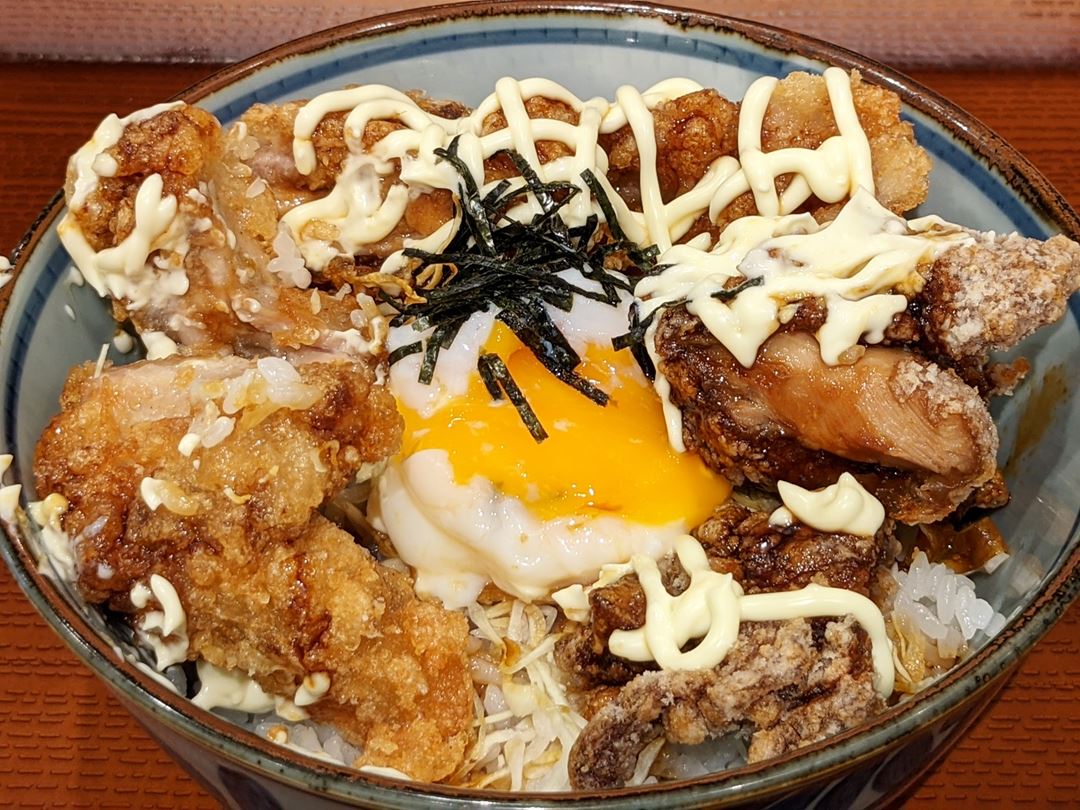 It is topped with half boiled egg and shredded nori (dried seaweed).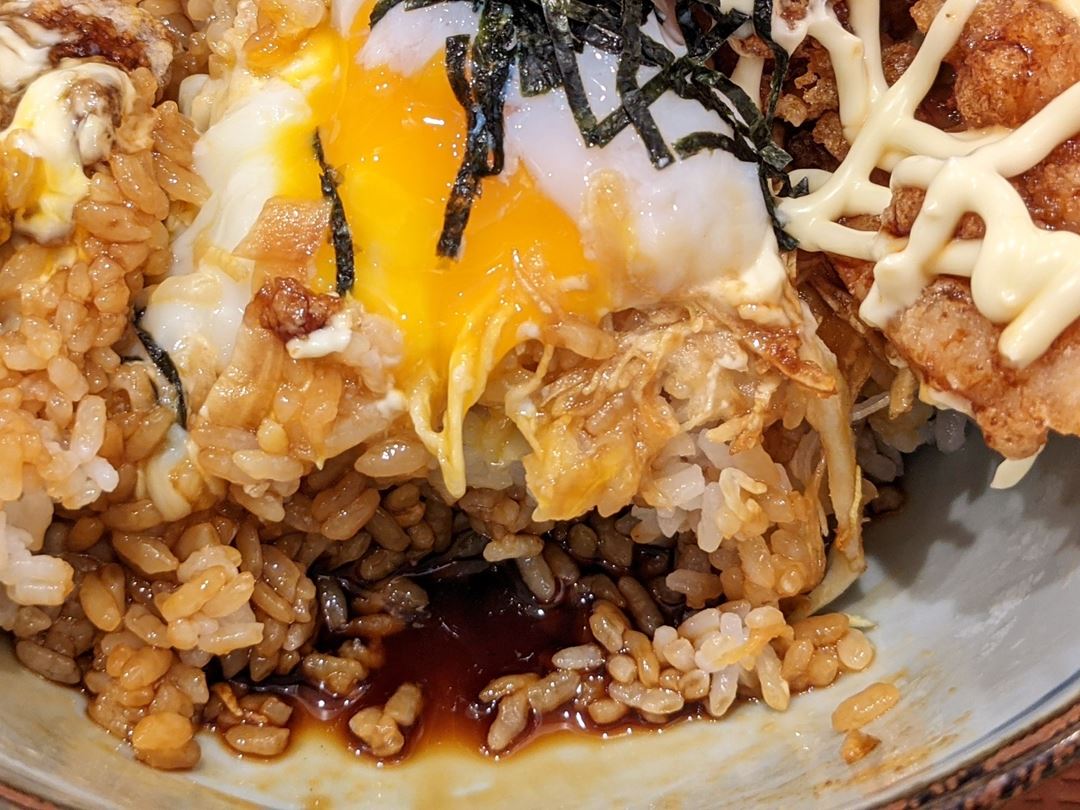 A lot of mayonnaise and sweet sauce are already on the rice when it is served. Too much mayonnaise and sweet sauce!
A part of the menu of eating-in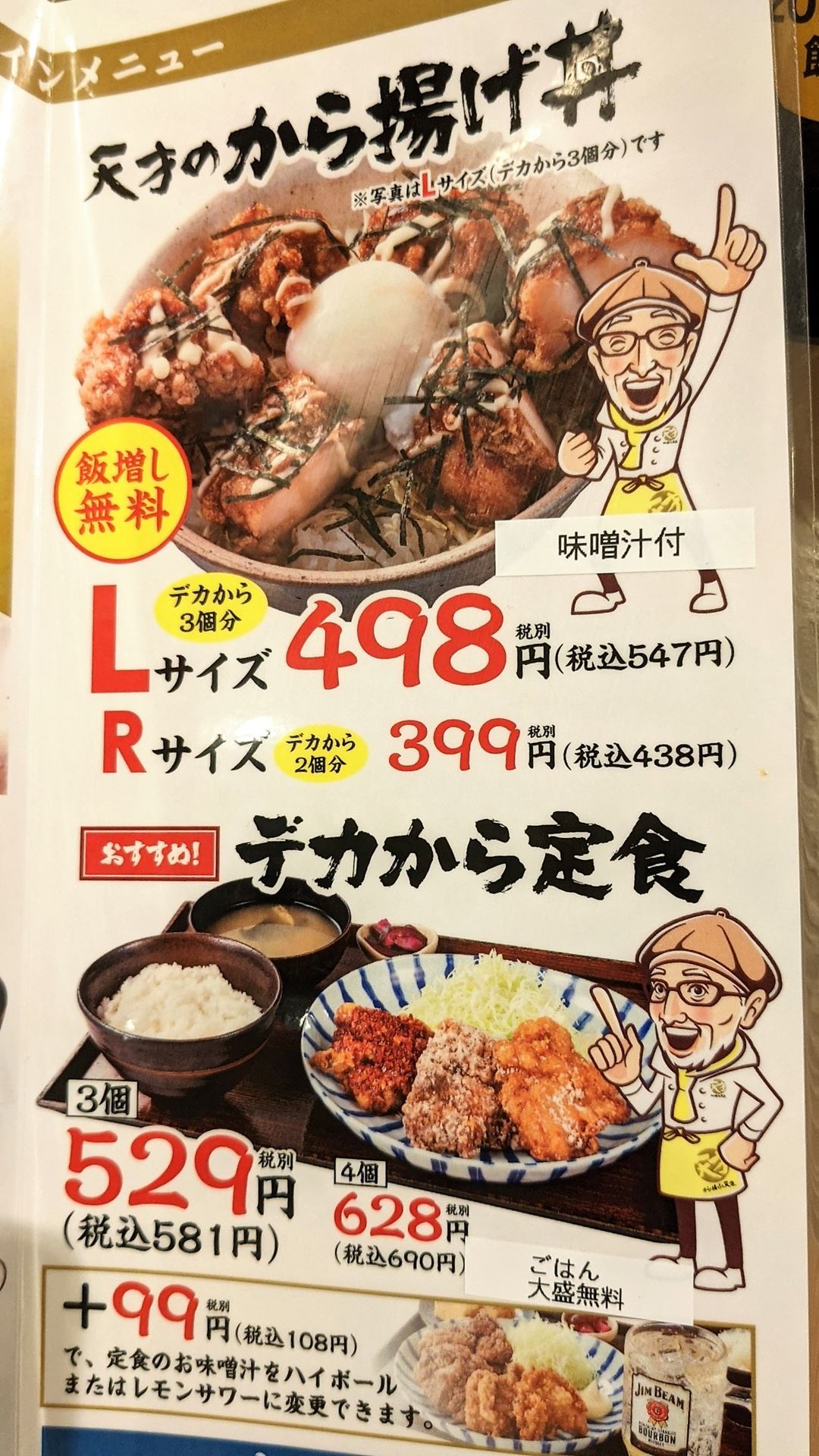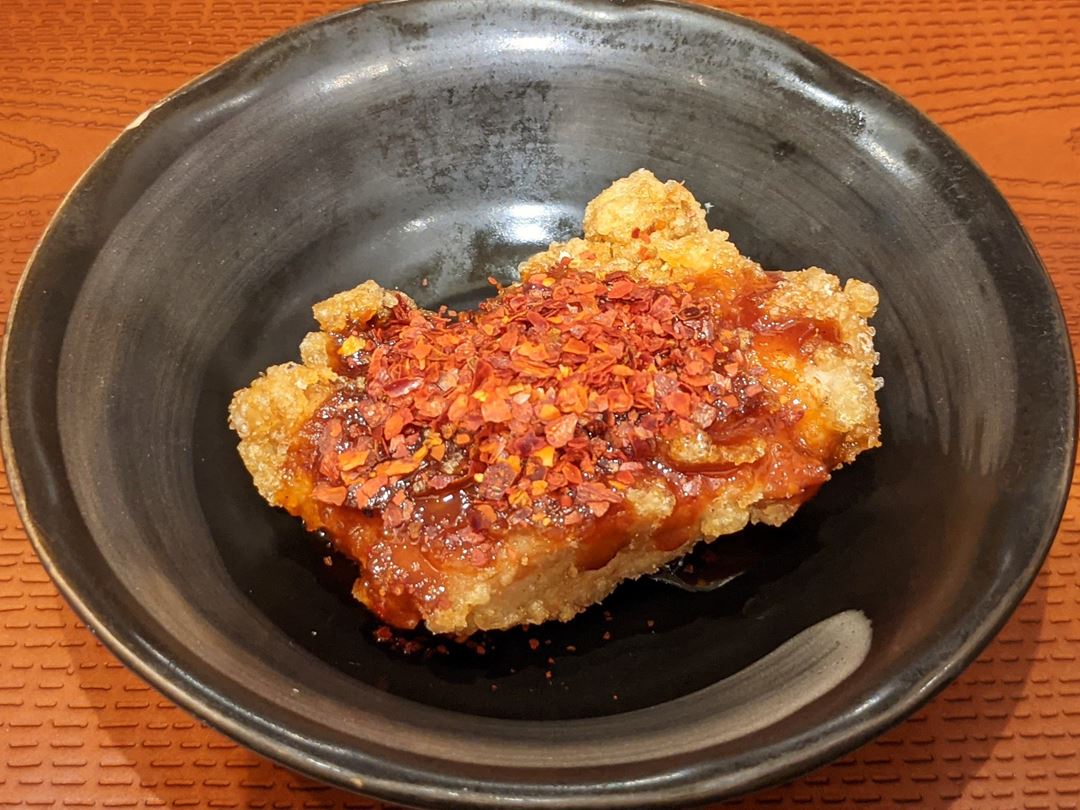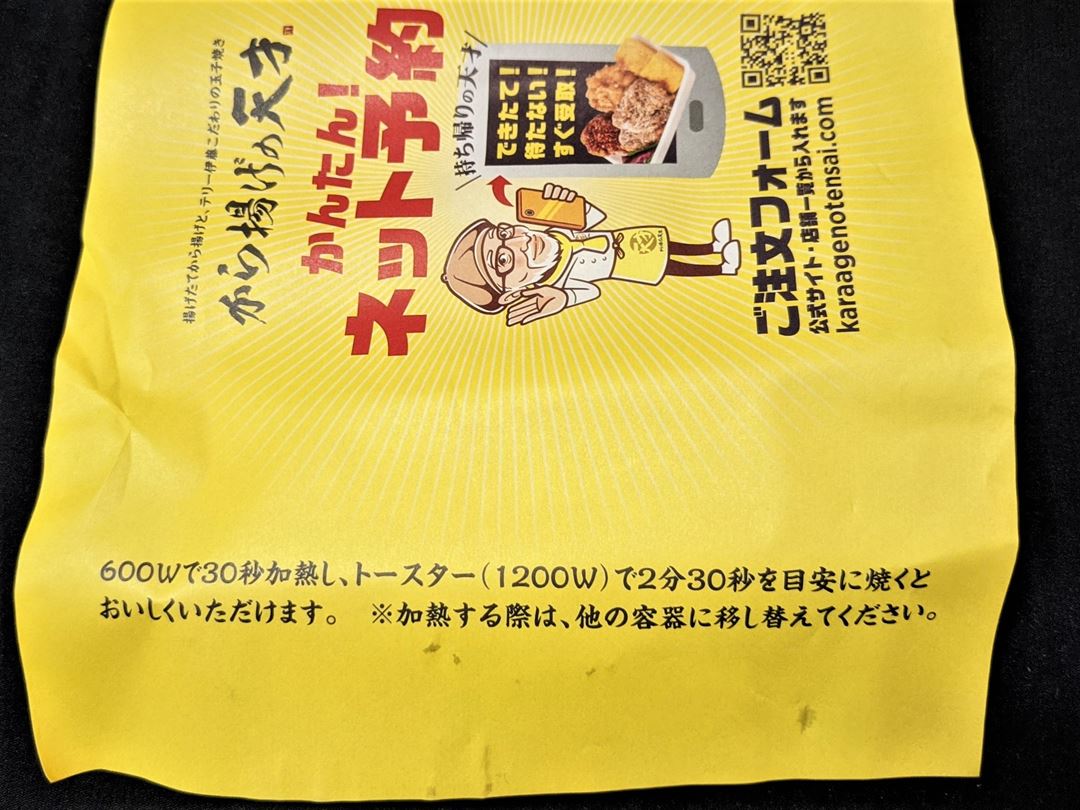 Information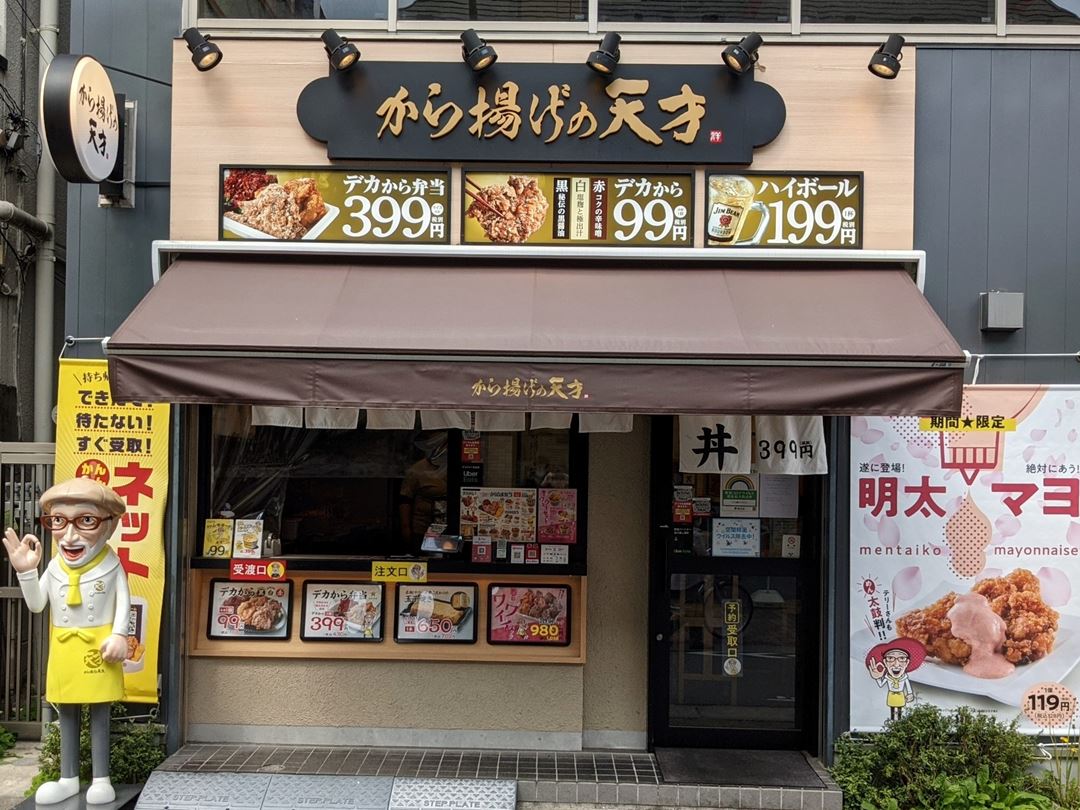 Shop Name
KARAAGE-NO-TENSAI
から揚げの天才

The amount of shops are increasing rapidly.

Website (in Japanese)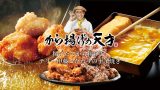 【公式】から揚げの天才|揚げたてからあげとこだわりの玉子焼き
テイクアウトや事前予約も大好評のから揚げの天才の「公式サイト」です。丁寧に2度揚げした本格から揚げとテリー伊藤こだわりの玉子焼き専門店。のり弁をはじめとしたお弁当も数多くご用意しております。値段と旨さに驚きのお弁当もぜひご堪能ください。
You can buy food for to go.
Some of the shops have eat-in area.