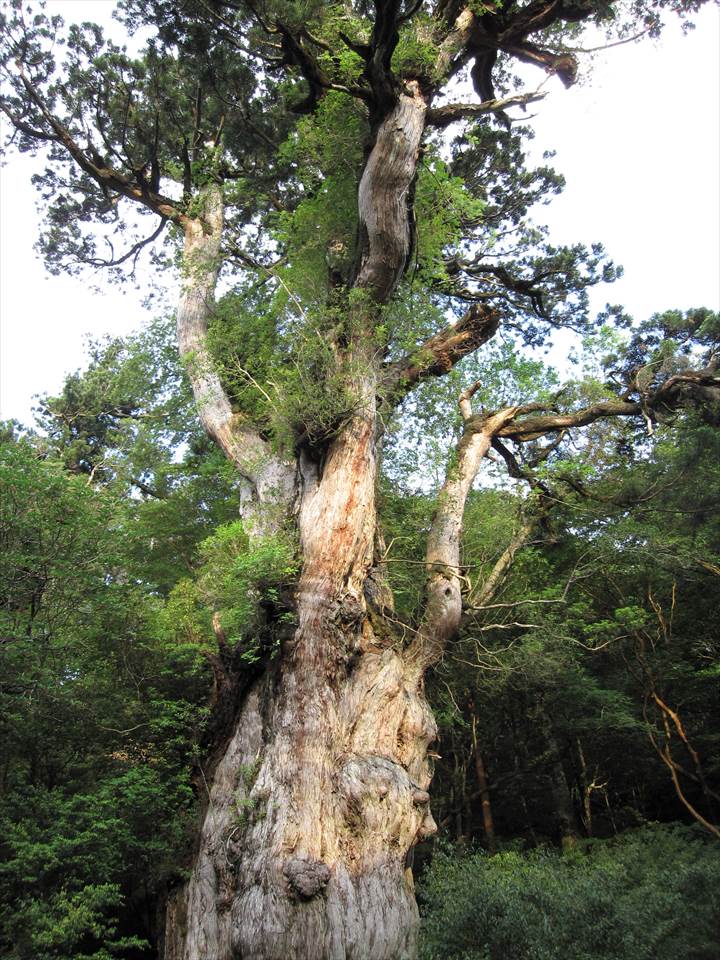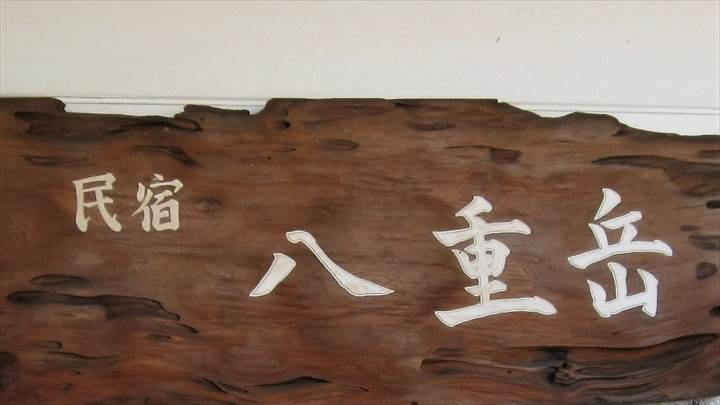 4 nights 5 days trip in Yakushima Island 屋久島
to see ancient Jomon ceder 縄文杉!!
We arrived at Yakushima by airplane. Then, we went to a guest house from the airport by rent-a-car. We stayed at Yaedake-honkan 八重岳本館 for 2 days.

Website (in Japanese)
民宿 八重岳本館|屋久島・種子島の観光、ビジネスに八重岳/
Car rental
Suzuki Rentalease Yakushima スズキレンタリース屋久島

Website (in Japanese)
スズキレンタリース屋久島 店舗案内・地図|屋久島 レンタカー
スズキレンタリース屋久島 店舗案内・地図|屋久島 レンタカーならスズキレンタリース屋久島へ
Shiratani-unsuikyo (Gorge) 白谷雲水峡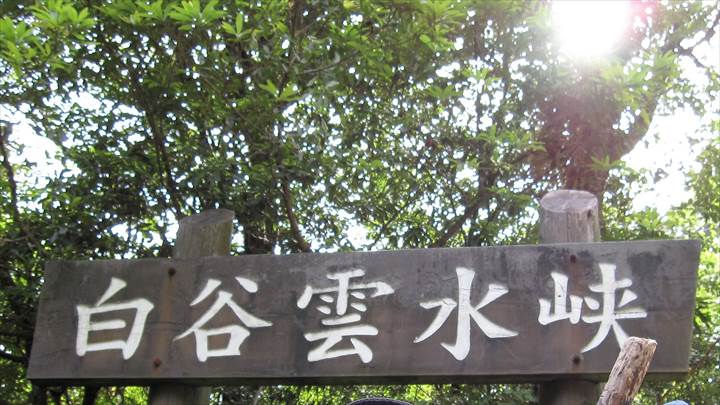 The next day, let's go to Shiratani-unsuikyo 白谷雲水峡 !!
It takes about 20 minutes by car between Yaedake-honkan 八重岳本館 and Shiratani-unsuikyo 白谷雲水峡.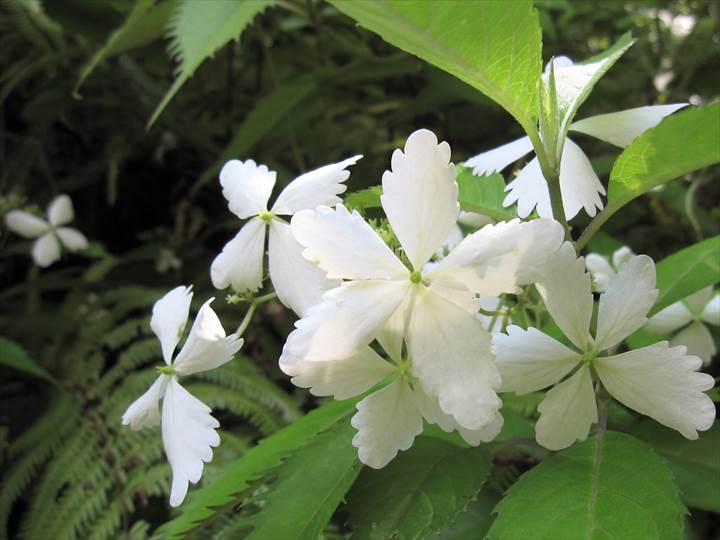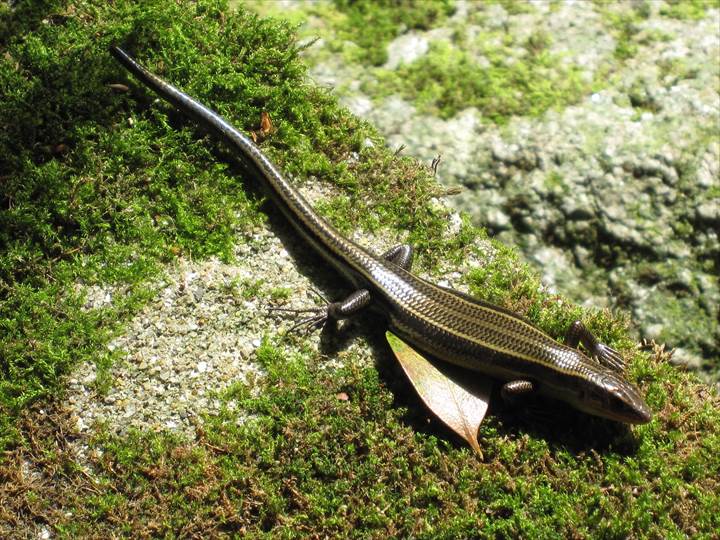 Shiny lizard!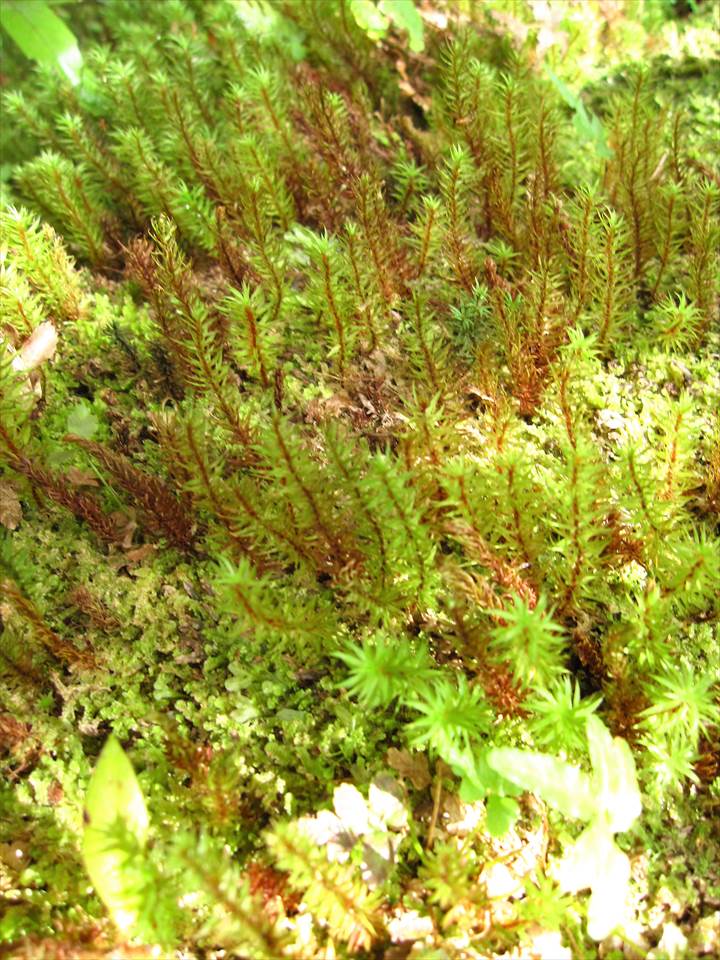 Mysterious and mossy atmosphere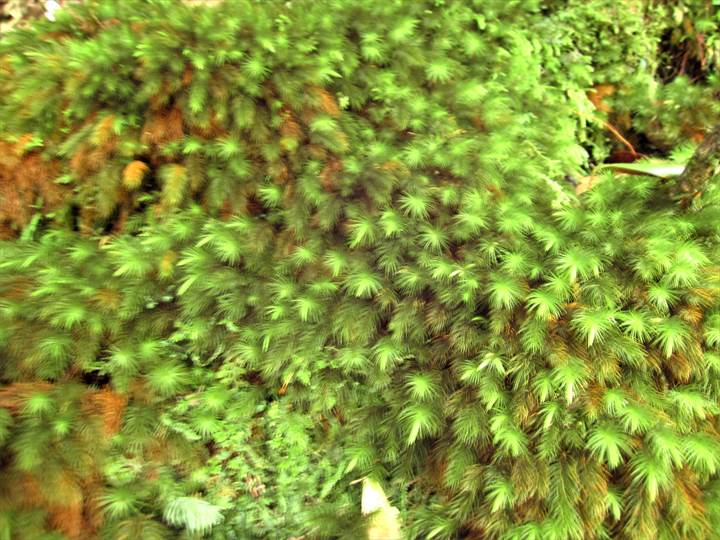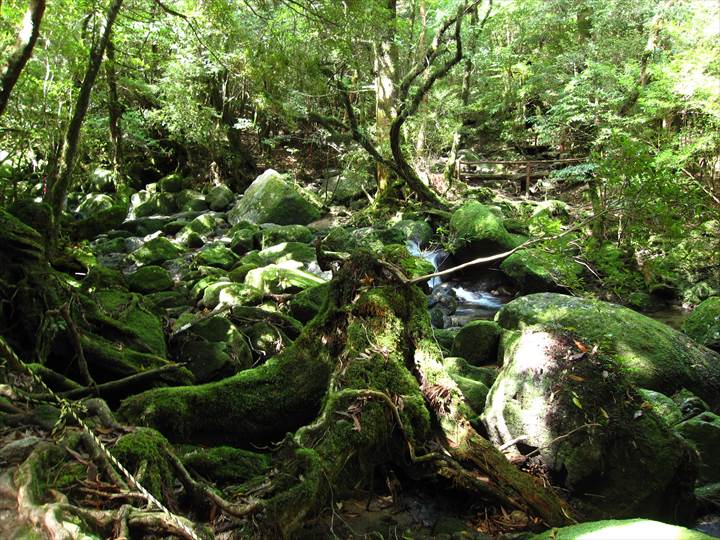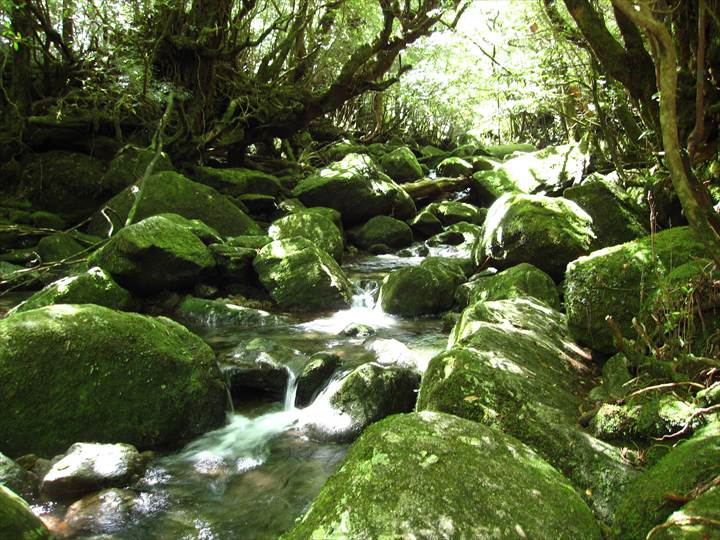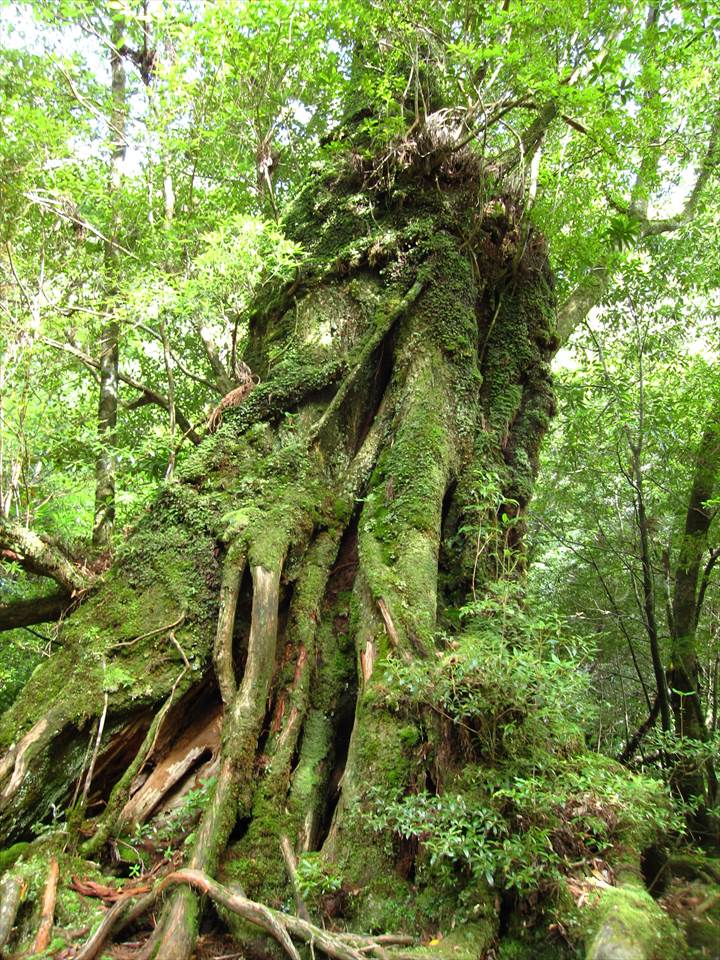 Nidaisugi 二代杉
Second Generation Cedar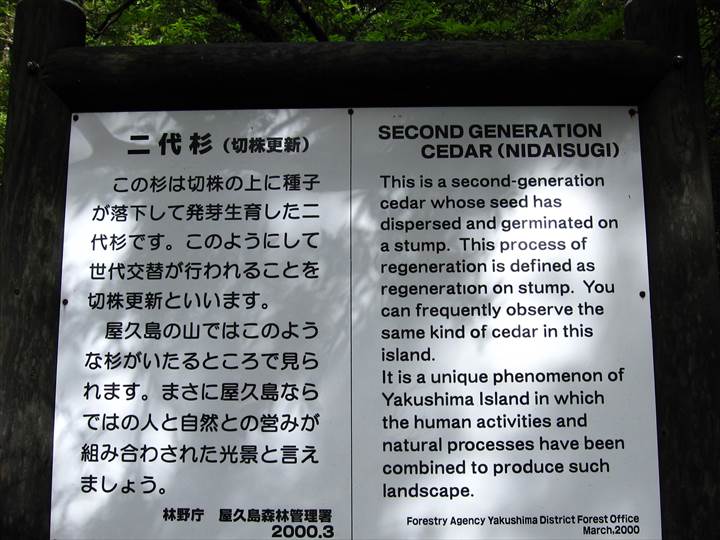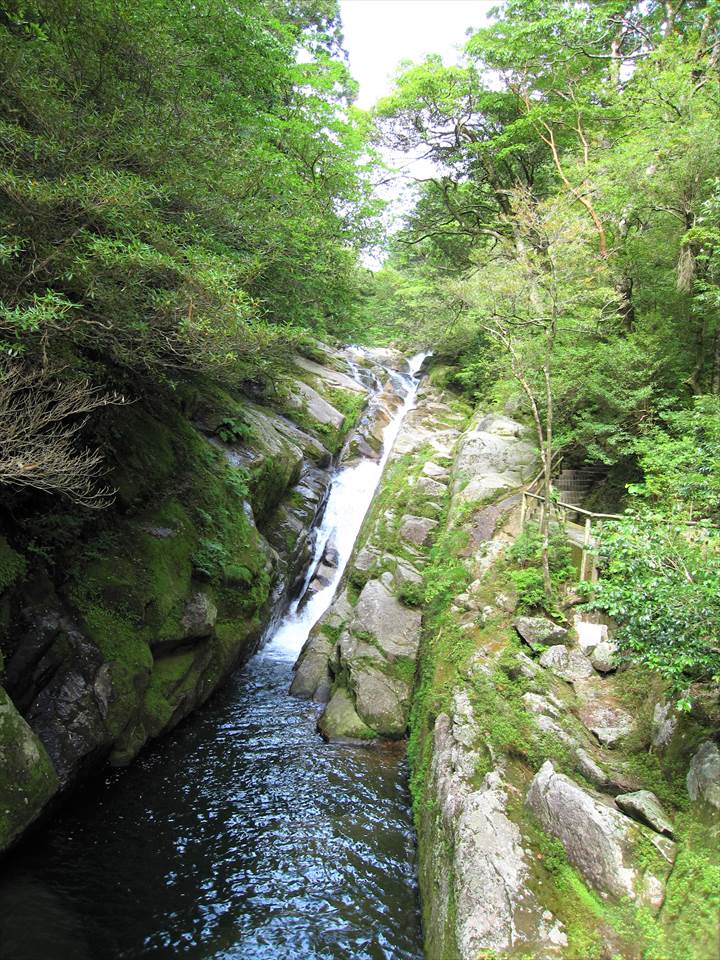 Hiryuotoshi 飛竜落とし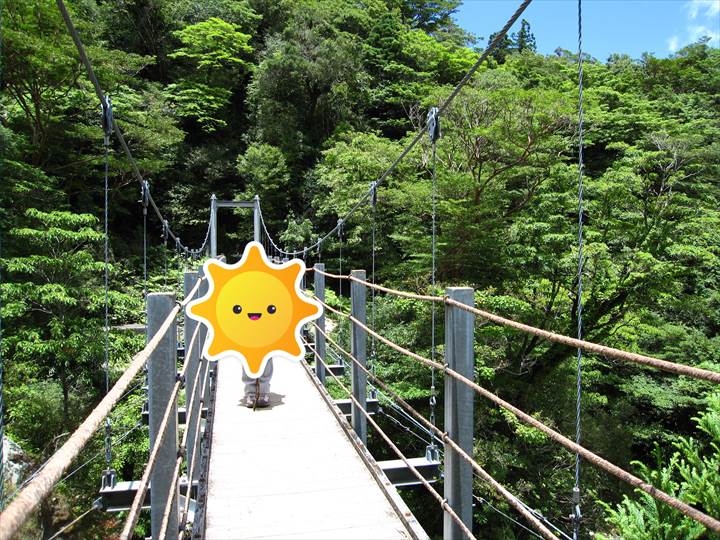 Satsuki-tsuribashi (Bridge)さつき吊橋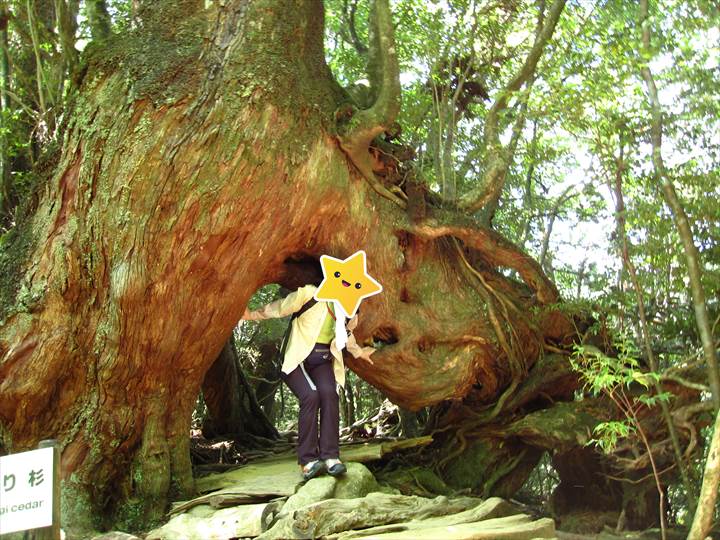 Kuguri-sugi (Cedar) くぐり杉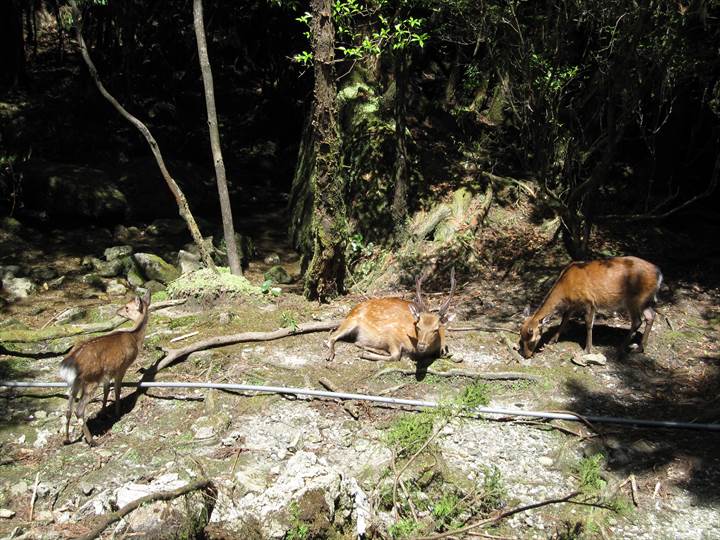 Yakushika ヤクシカ
Yakushima deer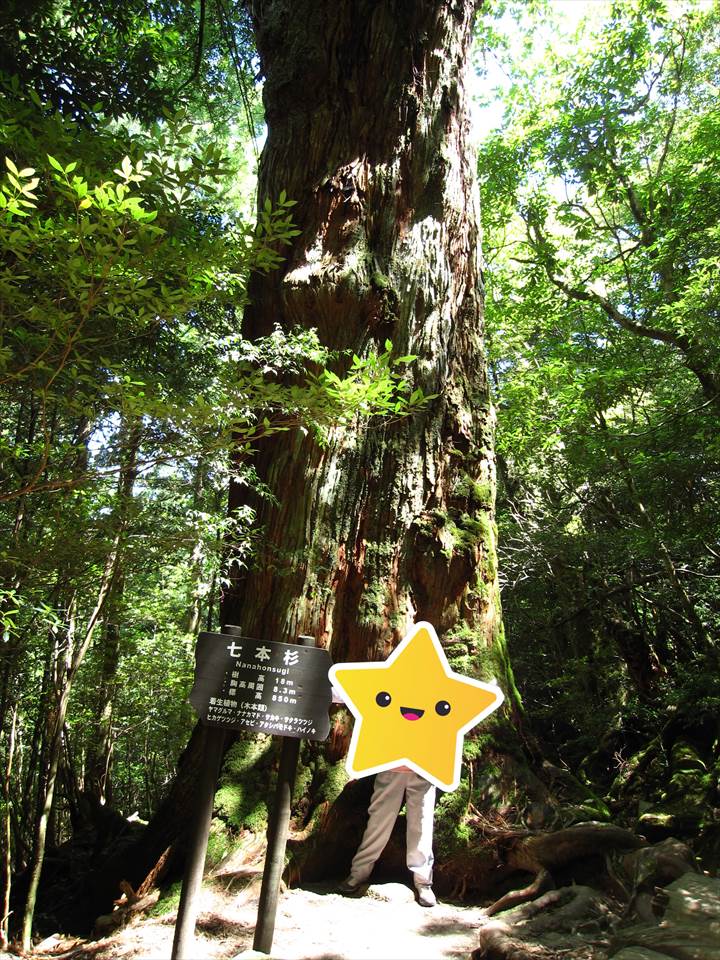 Nanahon-sugi (Cedar) 七本杉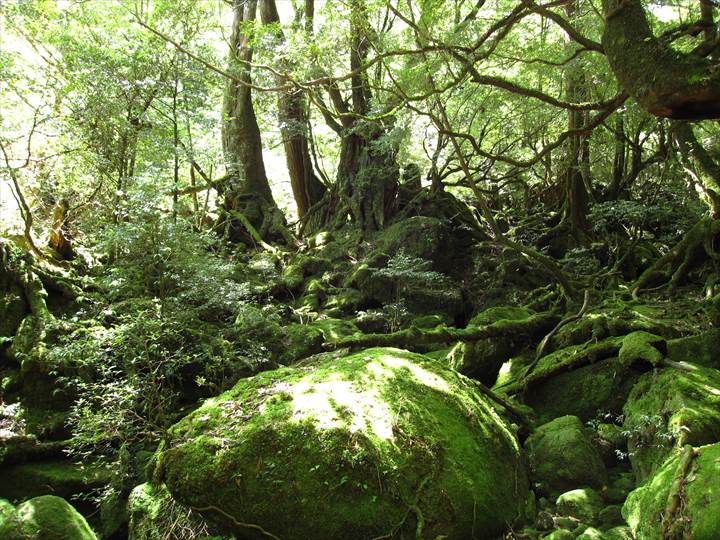 Kokemusu-mori 苔むす森
This mossy forest was called Mononoke-no-mori もののけ姫の森.
Forest of Princess Mononoke (Ghibli movie)
* This name is changed because it is complicated.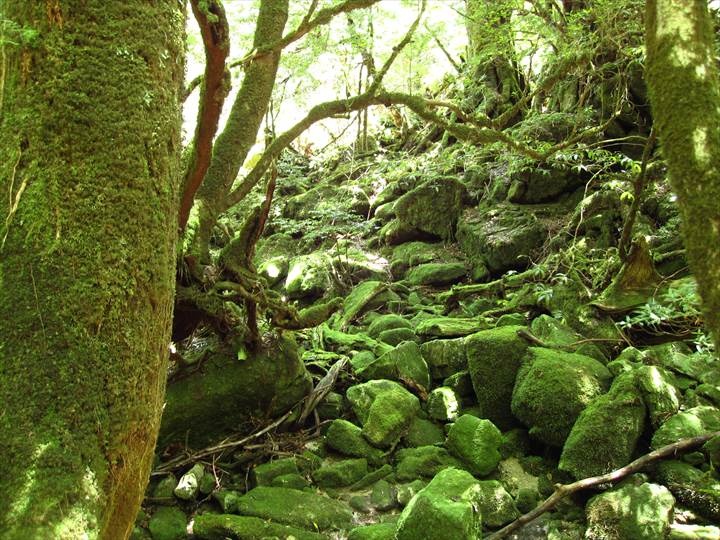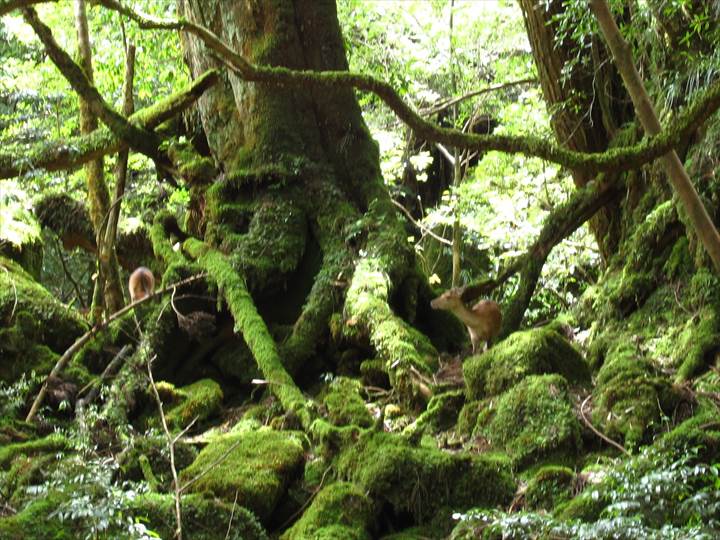 We met Yakushima deer. This place is fantastic scenery.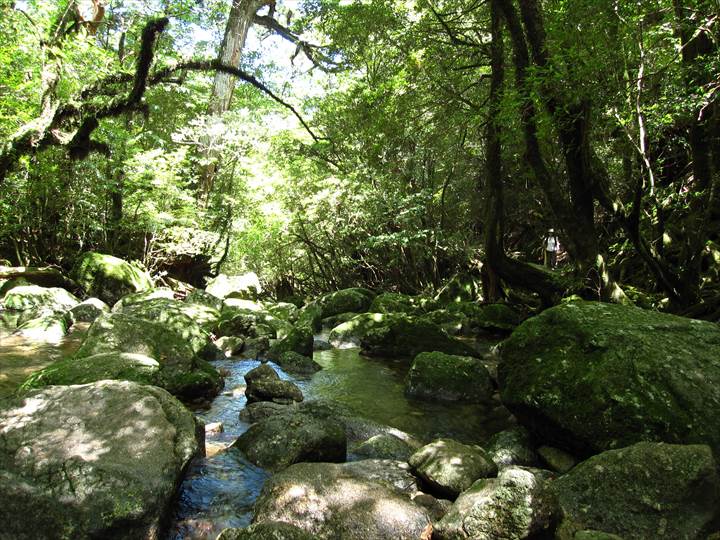 Beautiful moss green!
I could relax in this forest.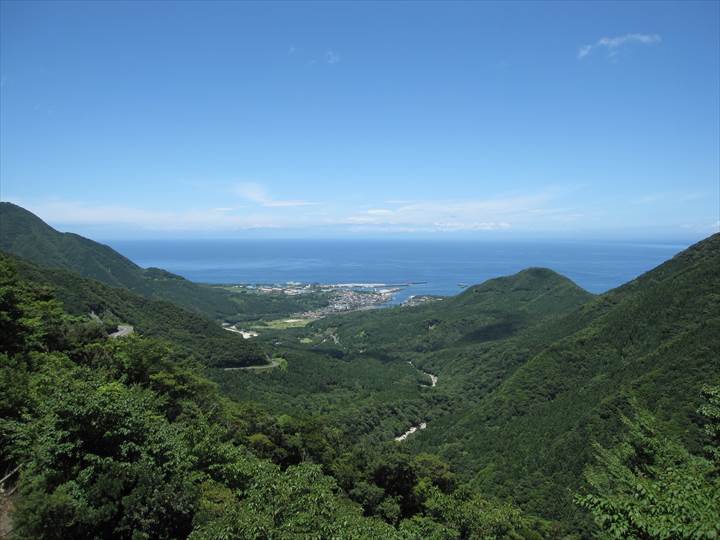 Next, we moved to Anbo 安房.
When we were looking for lunch place we found a cafe by chance. Appearance of the house looked good atmosphere. I was impressed by the cafe.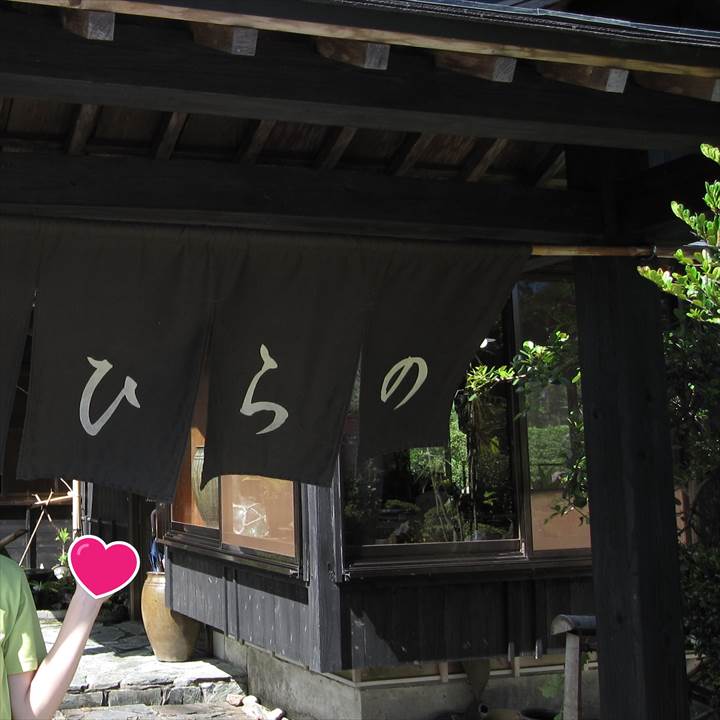 Chaya Hirano 茶屋 ひらの
Cafe Hirano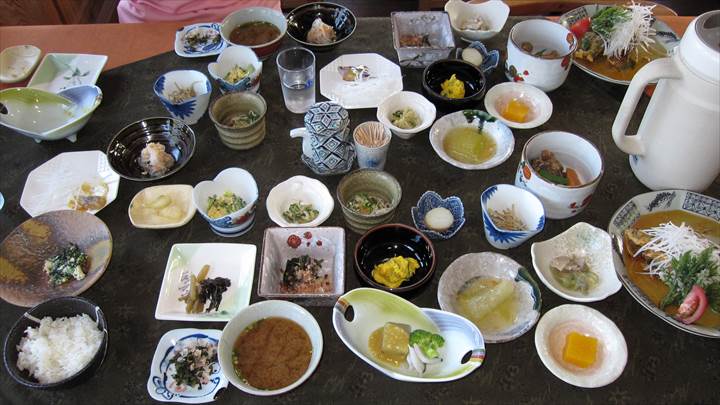 Yakuzen-ryori 屋久然料理(やくぜんりょうり)
This is course meal for lunch.
A lot of dishes! Taste good!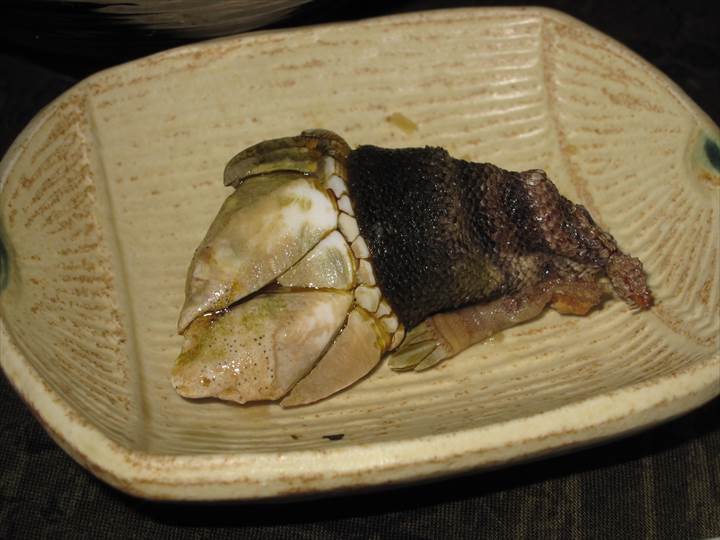 Kamenote カメノテ
Capitulum mitella:
It is goose barnacles, also called stalked barnacles.
It tastes like sea shellfish. Good!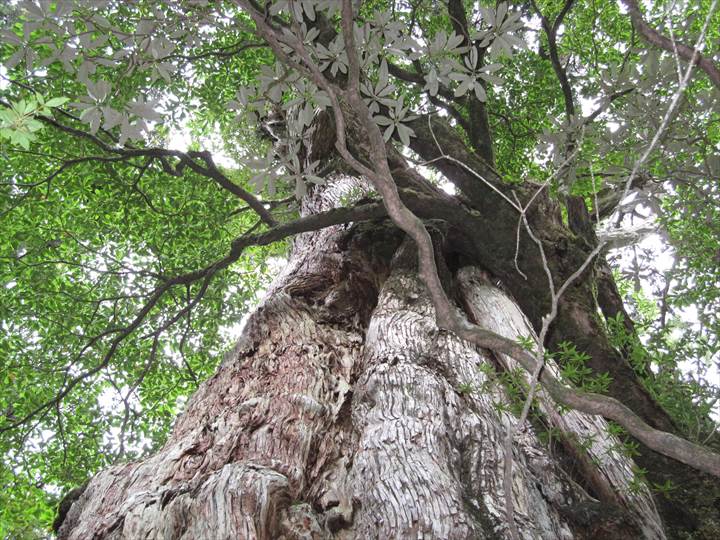 Kigen-sugi (Cedar) 紀元杉
We were interested in Yakusugi Land ヤクスギランド, but we missed it because we had a very tight schedule. Instead, we chose to stay longer around Kigen-sugi.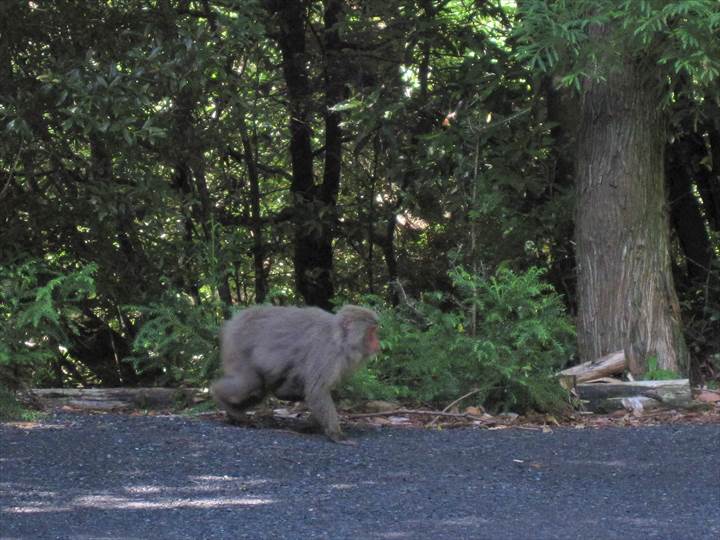 Yakushima-zaru ヤクシマザル
Ykakushima macaque (monkey)
Trail Entrance 登山口
The next day. We got a tour guide in Yakushima, and we had a really good time there. We started for Jomon Cedar Tour 縄文杉ツアー with a guide.
Travel agency
Yakushima Personal Eco-tour 屋久島パーソナルエコツアー

Website (in Japanese)
屋久島パーソナルエコツアー – 現地ガイドが貸切でご案内する屋久島ツアー
あなたに最適なオリジナル屋久島ツアーをご提案
Our tour name was...
Jomon-sugi Hitorijime Camp (1 night 2 days)
縄文杉ひとりじめキャンプ(1泊2日)
I would like to use the same travel agency's service if I decide to visit for the second time.
Note
We already had bought some food for hike.
At night, when we went to a supermarket most of the food items were sold out.
You should prepare food for hike as soon as possible when you get to Yakushima.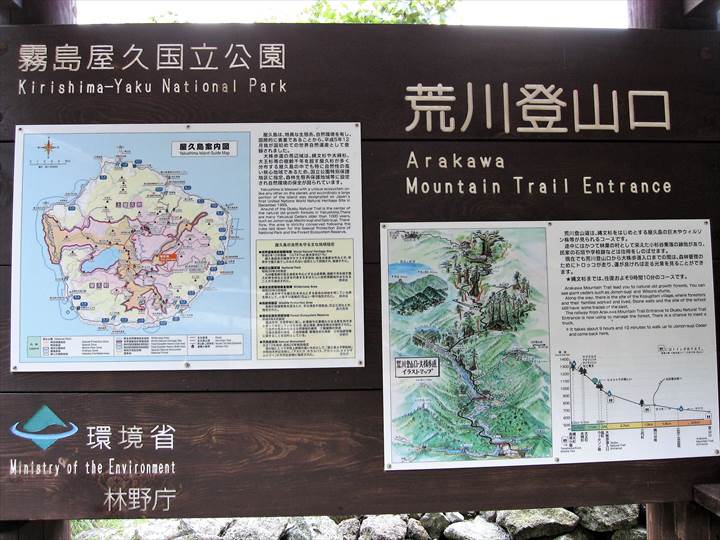 This area was called Kirishima-Yaku National Park 霧島屋久国立公園, but now it is separated into Yakushima National Park 屋久島国立公園 and Kirishima-Kinkowan National Park 霧島錦江湾国立公園.
This point is an entrance of Yakushima National Park.
Yakushima (Island) National Park [MOE]
Beginning of the trail you will walk on the trolley line about 8.5 km.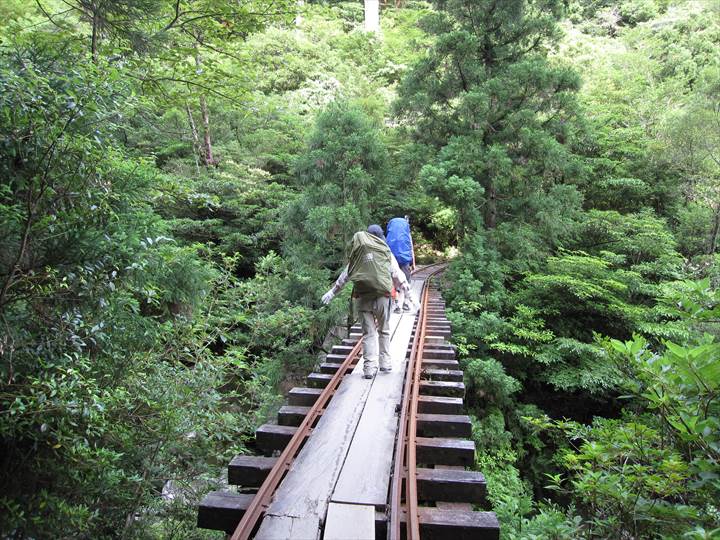 This was the most dangerous bridge in the hiking trail we walked. There was a deep valley underneath the bridge, and there were a lot of rugged large stones.
When you wanted to stop and look at the scenery on the bridge, we would stop walking accurately.
People say a long time ago somebody slipped down. The person didn't die but...  😥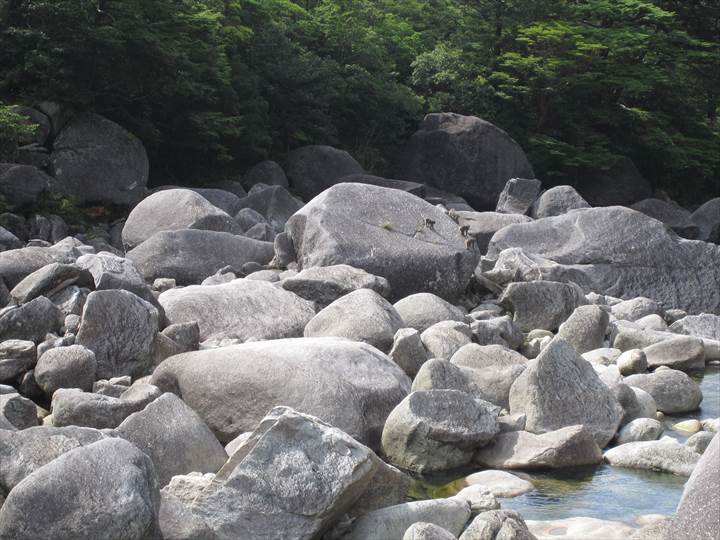 We saw some Yakushima macaques (monkeys).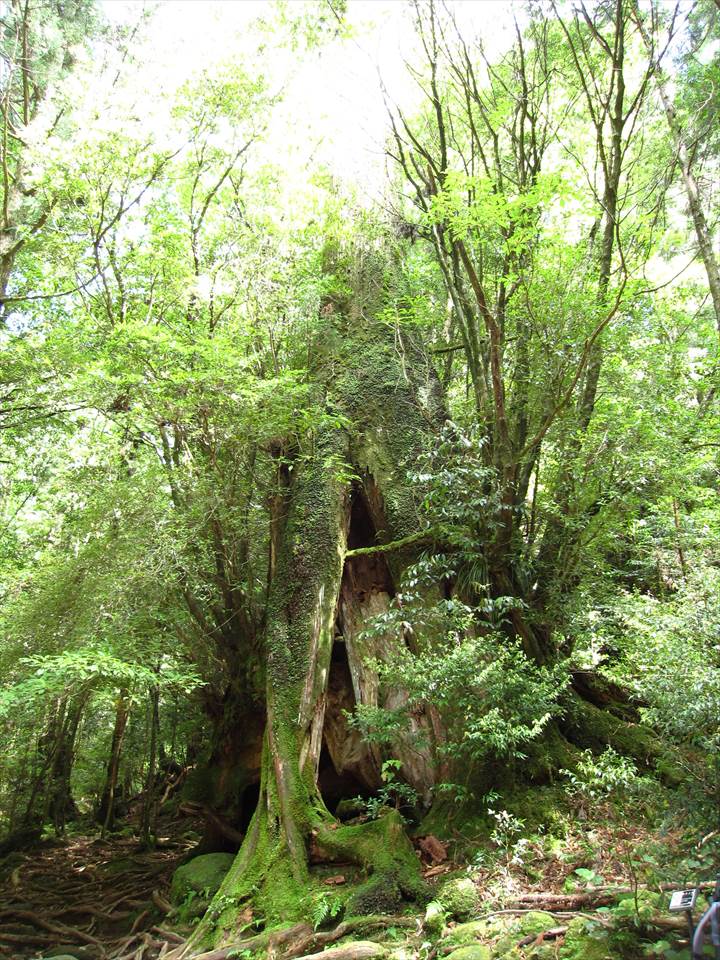 Sandai-sugi (Cedar) 三代杉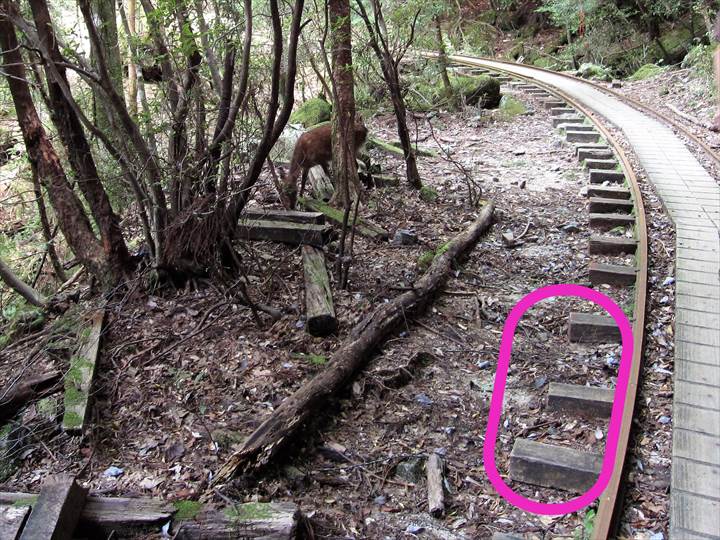 Yakushima deer was eating mushroom. Yummy!?
You shouldn't step on the railroad ties because they are slippery.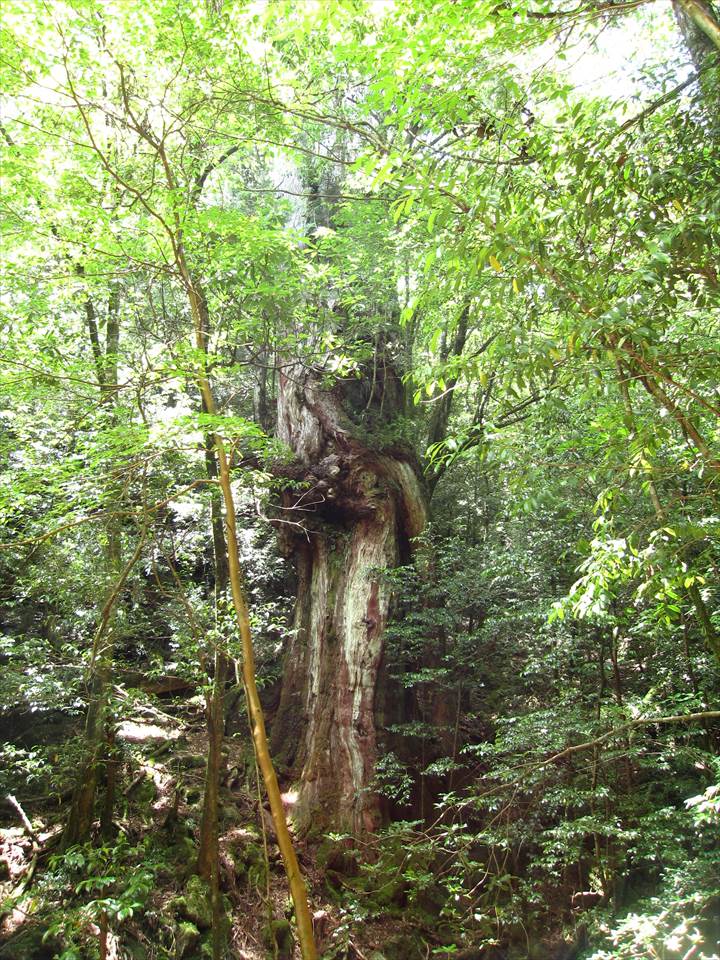 Nio-sugi (Cedar) 仁王杉 :Agyo 阿形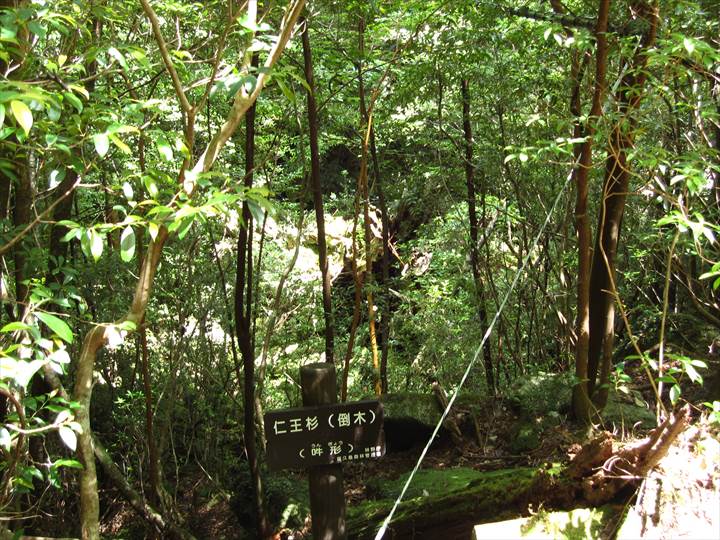 There is Nio-sugi (Ceder) 仁王杉 :Ungyo 吽形 on the other side but it is a fallen tree.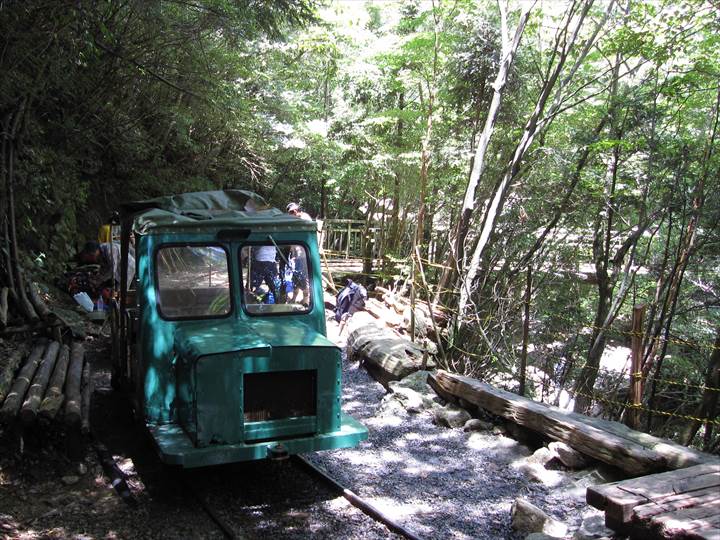 Trolley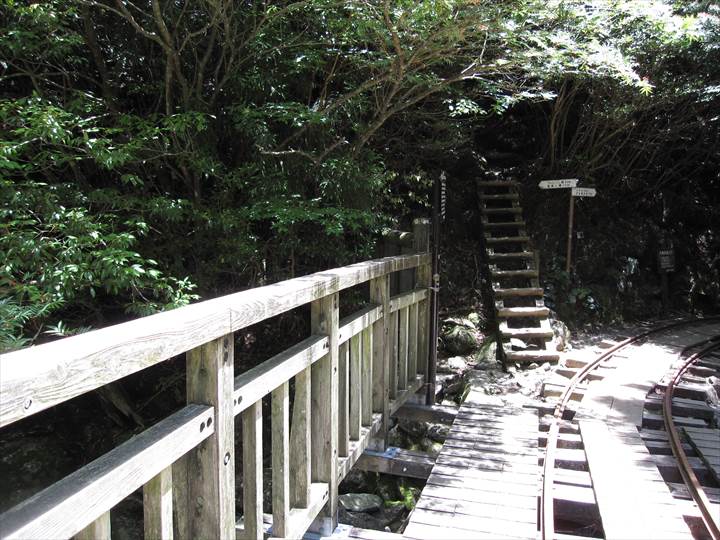 Ookabuhodou-iriguchi 大株歩道入口
Entrance of the mountain trail to The Stub of Wilson
You will walk in to the mountain trail from the trolley line.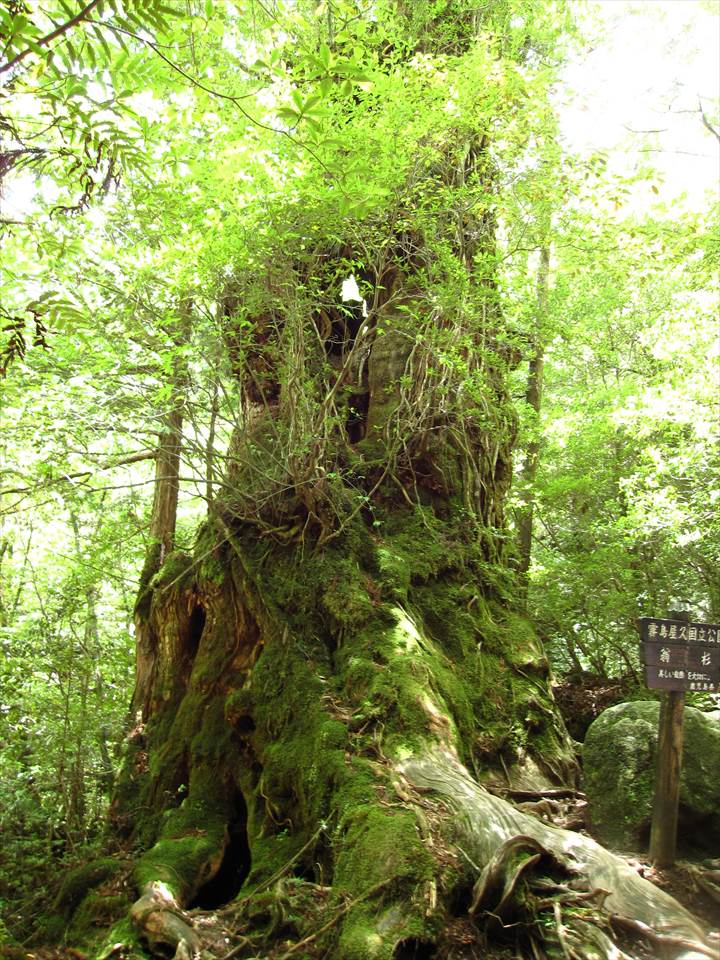 Okina-sugi 翁杉
九州森林管理局/ヤクスギ(翁杉)の幹折れについて
トピックス

This is my favorite cedar.
The Stub of Wilson ウィルソン株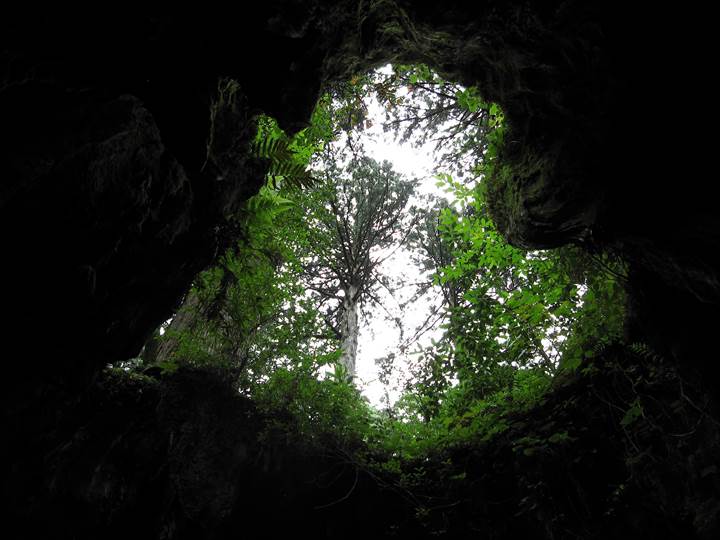 The Stub of Wilson ウィルソン株

Let's find HEART! 💚
This place for trekking is where I definitely wanted to come to while planning this trip.
When we got there, there were no other tourists around!

It was exclusive relaxing time with no other people. We had lunch while looking around the place. Then it changed so fast. There were inundated with tourists in short time. We were lucky to have stayed there in the quiet atmosphere.
I was happy to look up through this heart shaped view in the tree stub!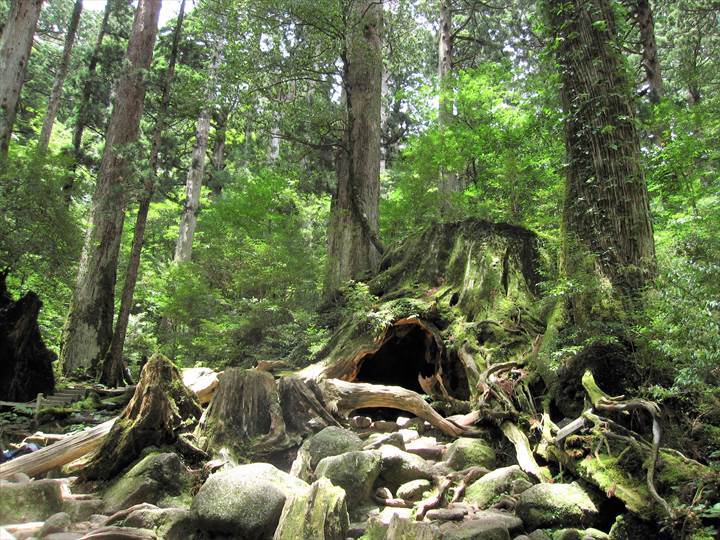 The point where I saw this heart shaped view is around the right side where you walk into the stub from the front hole.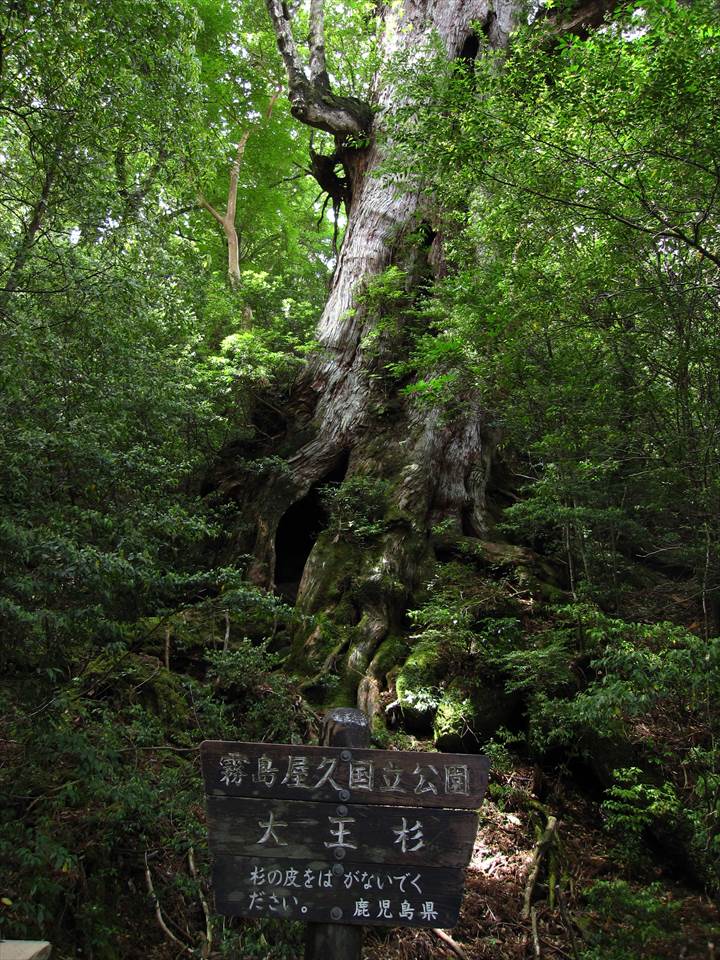 Daio-sugi (Ceder) 大王杉
This ceder had been the largest in Japan until, the current largest Jomon-sugi (Ceder) 縄文杉 was found.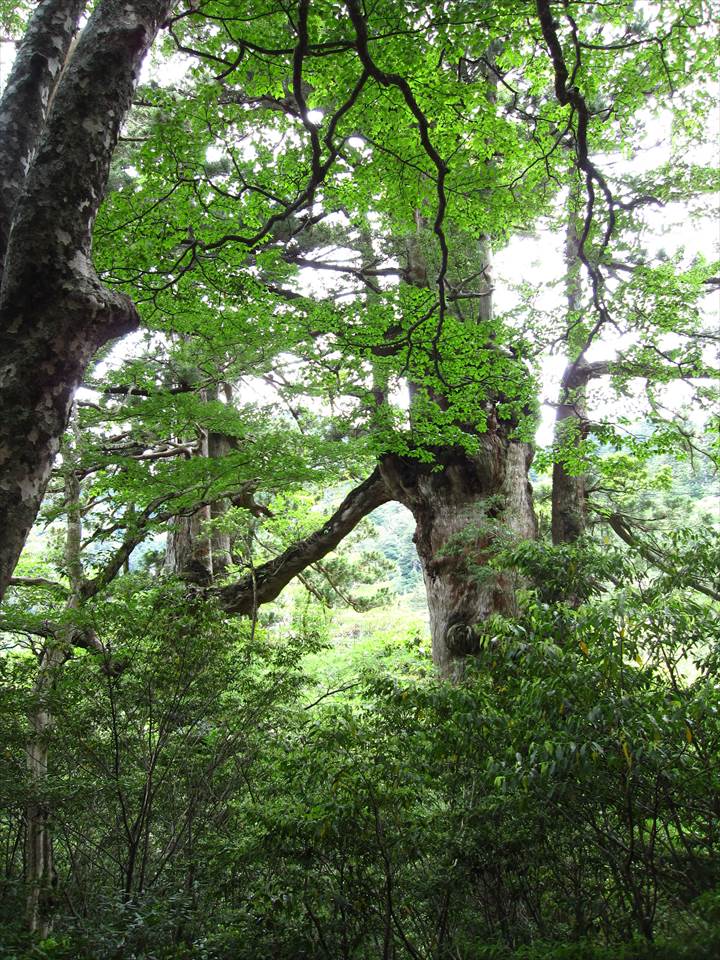 Meoto-sugi (Ceder)夫婦杉
The trees touch each other and look like a loving couple.
---
Photos were taken in July 2009.