Are you looking for souvenirs in Japan?
TOKYO BANANA 東京ばな奈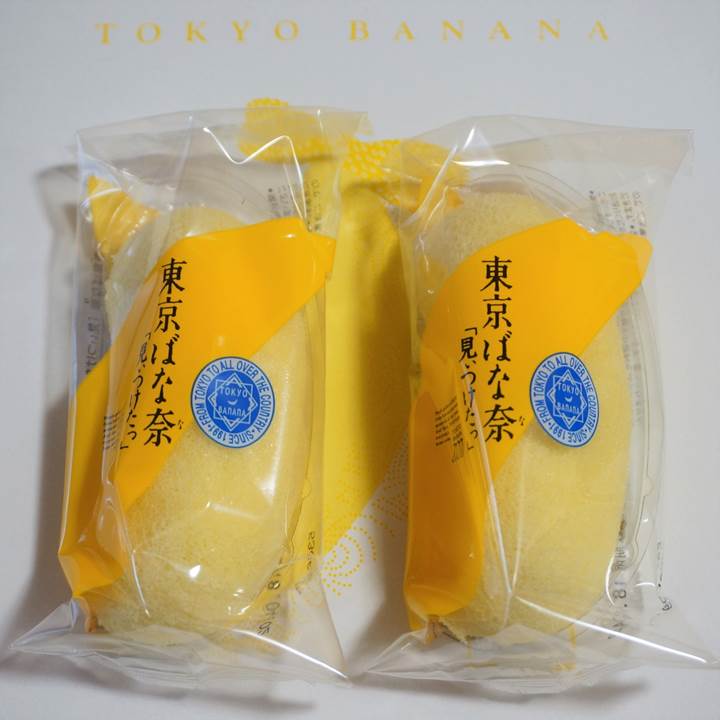 This banana cream cake is a recommended food souvenir when you leave Tokyo.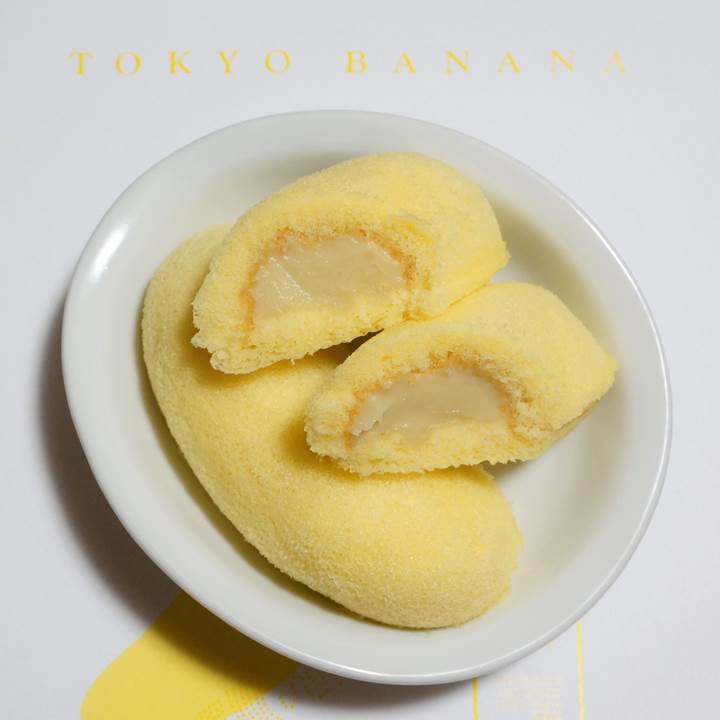 You can easily find it in many places around Tokyo such as department stores, souvenir shops at main stations, bus terminals and airports.
A 8-pack of TOKYO BANANA 東京ばな奈 costs 1078 yen. (including 8% tax)
It should be eaten within 7 days of purchase for freshest results.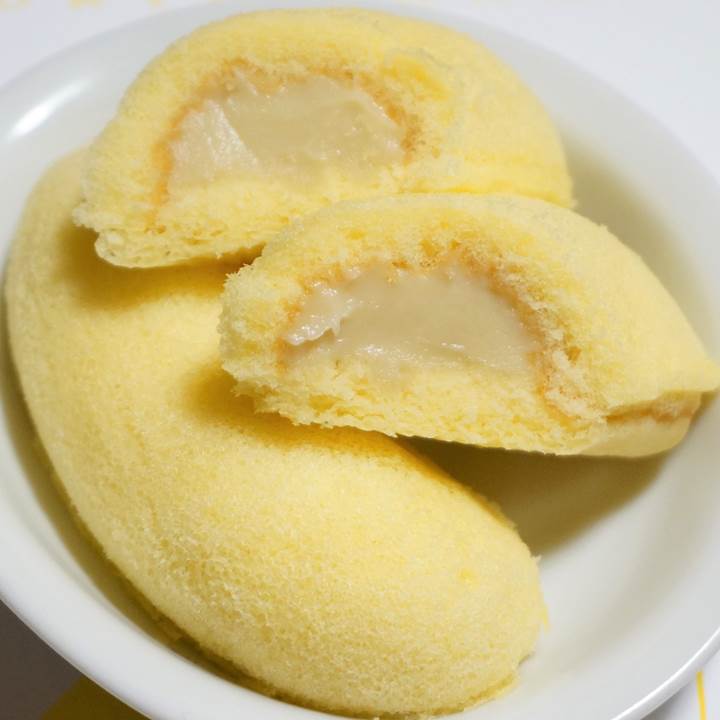 Since I have bought it so often, I cannot remember how many times I've bought it and eaten it. It is tasty!
This cake is good. If you have no ideas what to buy for your family and friends, you can't go wrong with bringing them TOKYO BANANA 東京ばな奈.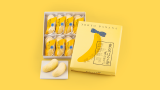 東京ばな奈ワールド
「東京ばな奈ワールド」は、1991年"新しい時代の東京みやげ"として誕⽣した『東京ばな奈』から始まる東京みやげブランドです。バナナのおいしさにこだわった東京ばな奈ファミリー商品を筆頭に、いちごシリーズや季節感のある新商品など揃えております。
Cute Magnet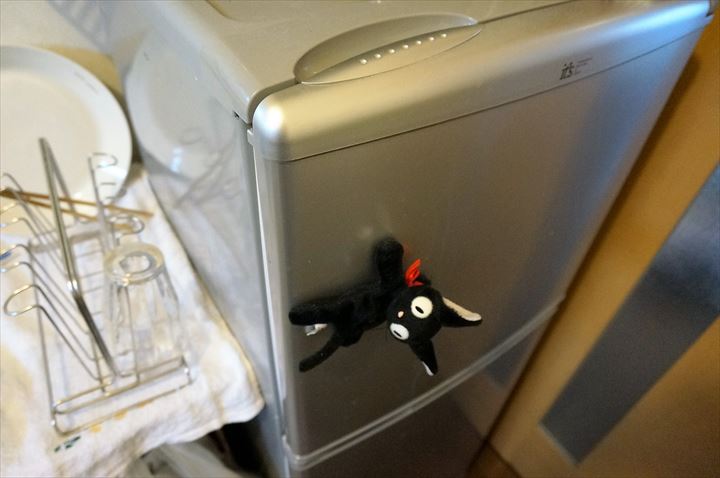 This cat is Jiji of the movie Kiki's Delivery Service (魔女の宅急便), and an excellent gift. It is called Jiji-no-kutakuta-magnet ジジのくたくたマグネット in Japanese. It may costs about 1,000 yen.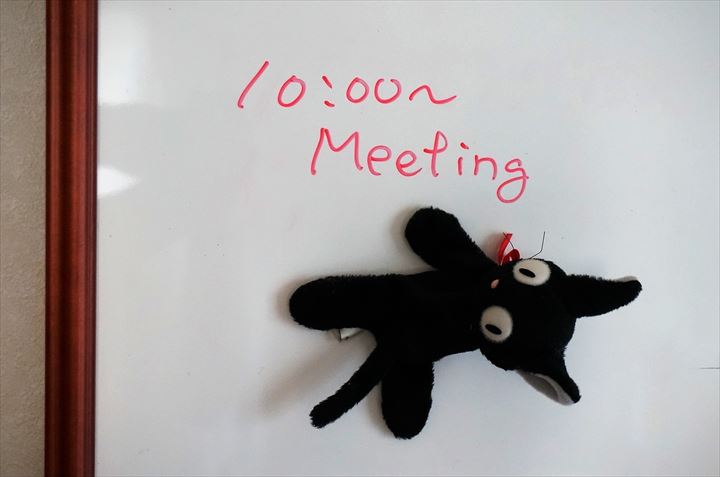 Jiji on a magnet white board.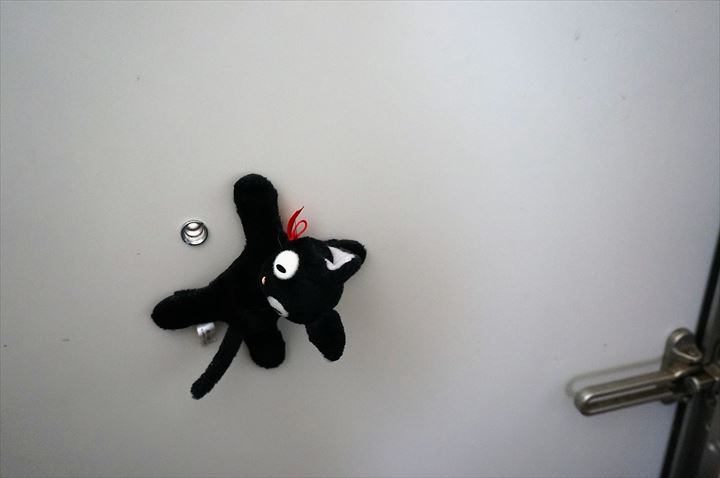 Jiji wants to cover a security peephole on a door.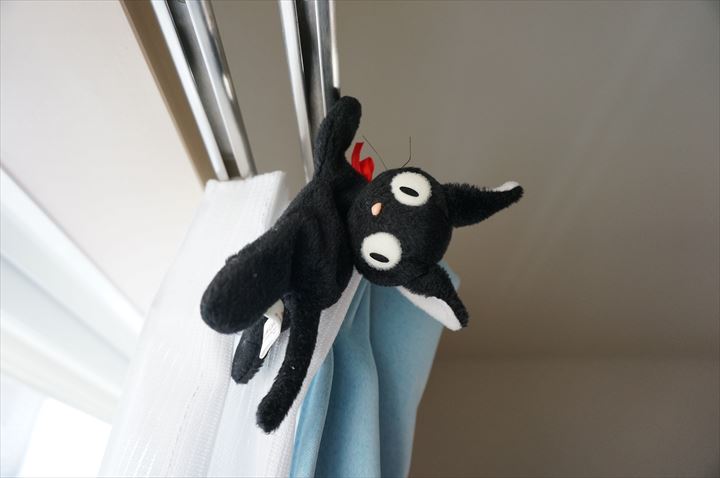 Jiji is doing chin-up with a curtain rail.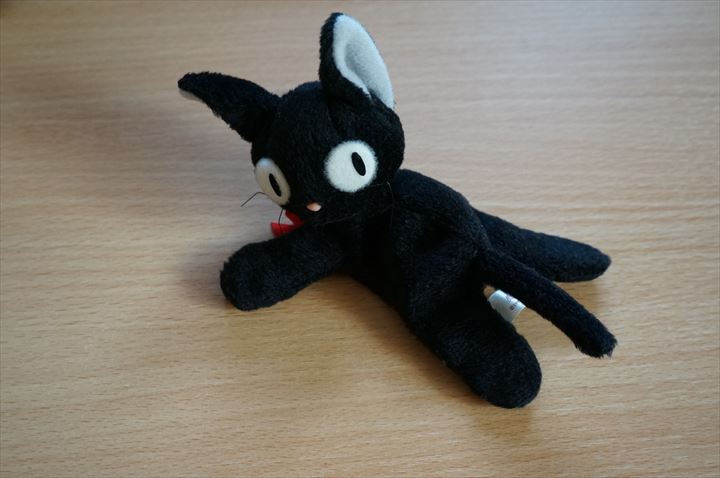 Jiji is staying on my desk for a while.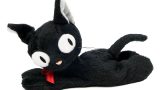 魔女の宅急便 くたくたジジ マグネット
【どんぐり共和国そらのうえ店】【魔女の宅急便 くたくたジジ マグネット】の詳細・購入ページです。
---
Recommended shop is Donguri Republic (Donguri-kyowakoku どんぐり共和国).
ベネリック株式会社
Heart Calls Heart 私たちは感動できる人間の集まりです。
Check out these shops below. Grab the Jiji magnet before they are out of stock! They are often sold out.
If you like Ghibli anime, you should go to the shop.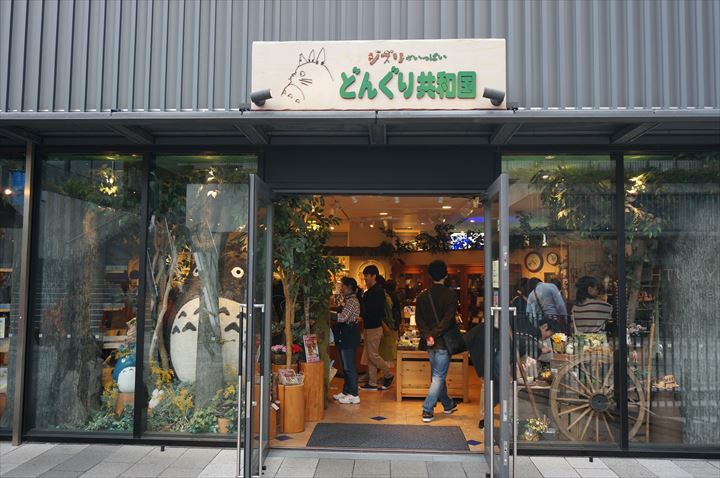 Tokyo Skytree Town-Solamachi 東京スカイツリータウン・ソラマチ branch is on the 2F Block 12.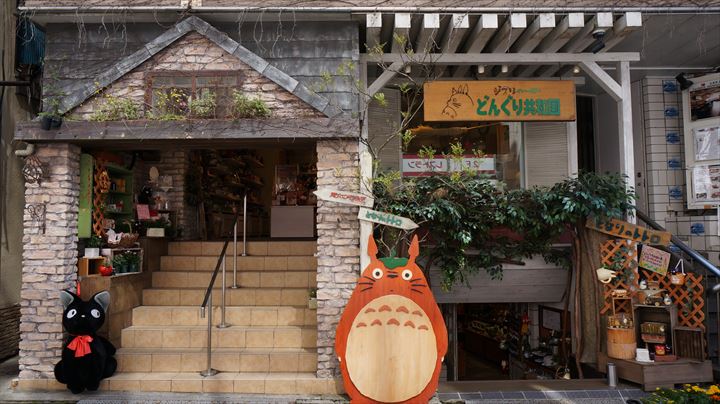 Kamakura 鎌倉 branch is located near Kamakura 鎌倉 Station in Kamakura city Kanagawa 神奈川 prefecture.
* One of the branches is located on the B1F of First Avenue Tokyo Station 東京駅一番街 Tokyo-eki-ichibangai in Tokyo Station.
Japanese Lantern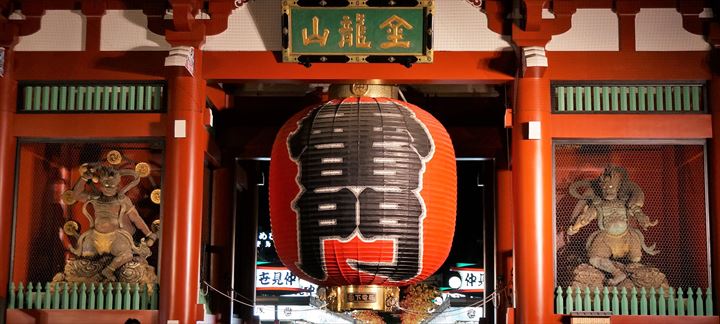 This is the Kaminarimon 雷門 Gate which has a huge lantern. The gate is located at the front entrance of Sensoji Temple 浅草寺 in Asakusa 浅草 of Tokyo 東京.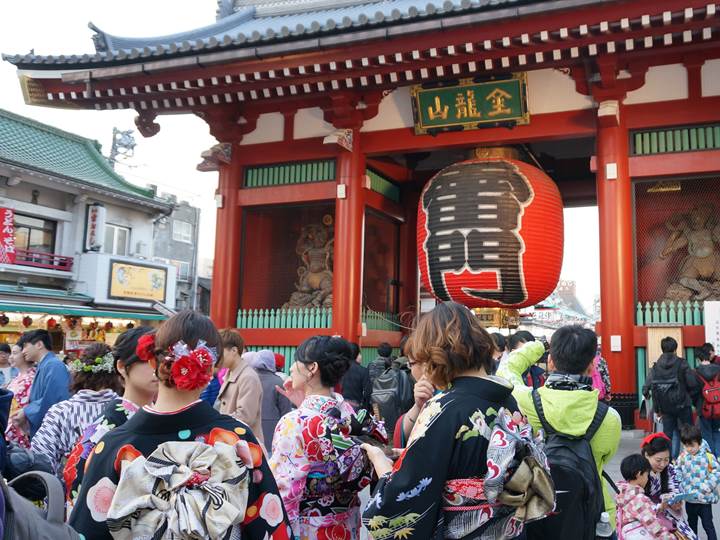 This place is popular with tourists. I have heard some people are interested in the design of the lanterns.
聖観音宗 あさくさかんのん 浅草寺 公式サイト
金龍山浅草寺のオフィシャルホームページ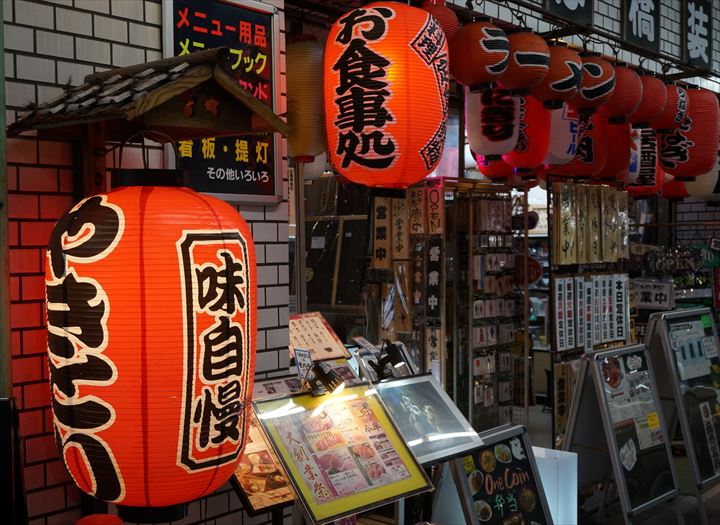 Let's go to Kappabashi Dogu Street かっぱ橋道具街 where appealing lanterns are sold!
A lot of shops on the street sell kitchen and restaurant equipment as well. Please check out their official website.
かっぱ橋道具街 | "食"の専門店の集まる 「かっぱ橋道具街」
One shop specializes in lanterns and sign boards for restaurants. In Japan, traditional Japanese restaurants and bars often use this type of red colored lantern as a shop sign and for advertisement.

Meanings
やきとり Yakitori : Grelled chicken on a skewer
お食事処 Oshokujidokoro : Restaurants / Bars
ラーメン Ramen : Ramen
定食、飲み物 Teishoku, Nomimono : Set meals, Drinks
生ビール Nama-biru : Draft beer
たこ焼き Takoyaki : Octopus dumpling
酒 Sake : Sake (Alcohol beverages)
居酒屋 Izakaya : Japanese traditional restaurant / bar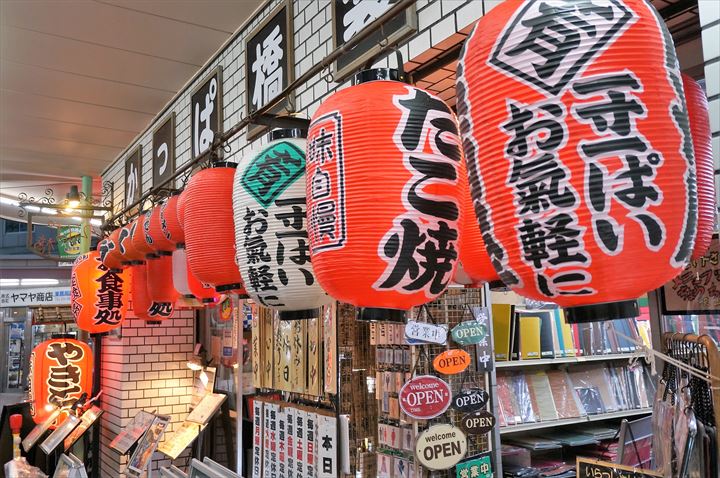 This type of lantern is called Chouchin 提灯 in Japanese.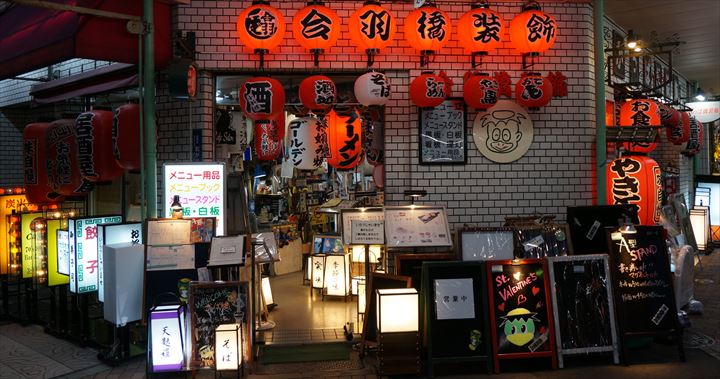 This shop is Kappabashi-soushoku 合羽橋装飾 .
You can walk to this shop from the Kaminarimon Gate of Sensoji Temple in 15 minutes.
Japanese Cultural Things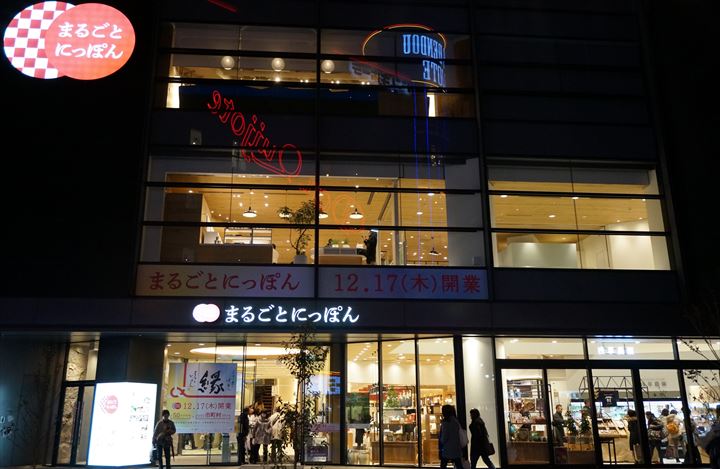 This building is a nice shopping center for international tourists.
There are four floors and many types of shops. They specialize in Japanese cultural things. It is located in Asakusa 浅草 of Tokyo 東京.
Asakusa is one of the popular sightseeing places in Tokyo.
It is a good idea to stop by this place, and then find Japanese food and cultural souvenirs.
If you are little hungry, let's eat Japanese food there!
まるごとにっぽん -たべる、くらす、いろどる。-
浅草発・地域応援の専門店、まるごとにっぽんの公式サイト兼オンラインショップです。日本全国各地のご当地商品に加え、オンライン限定商品も販売中。浅草店では47都道府県から厳選した約2,500点の産品が並び、角打ちコーナーでは日本酒・日本ワインを中心とした有料試飲もお楽しみいただけます。
---
Japanese rice crackers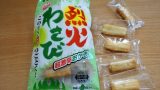 My Favorite Rice Crackers: REKKA-WASABI 烈火わさび, HAPPYTURN ハッピーターン
I recommend you try 2 types of Japanese popular cheap and unique snacks.