Pork liver is usually used for a dish called "Stir-fried Liver with Garlic Chives", but this restaurant uses wagyu (beef) liver instead.
Stir Fried Wagyu Beef Liver with Garlic Chive (for to go)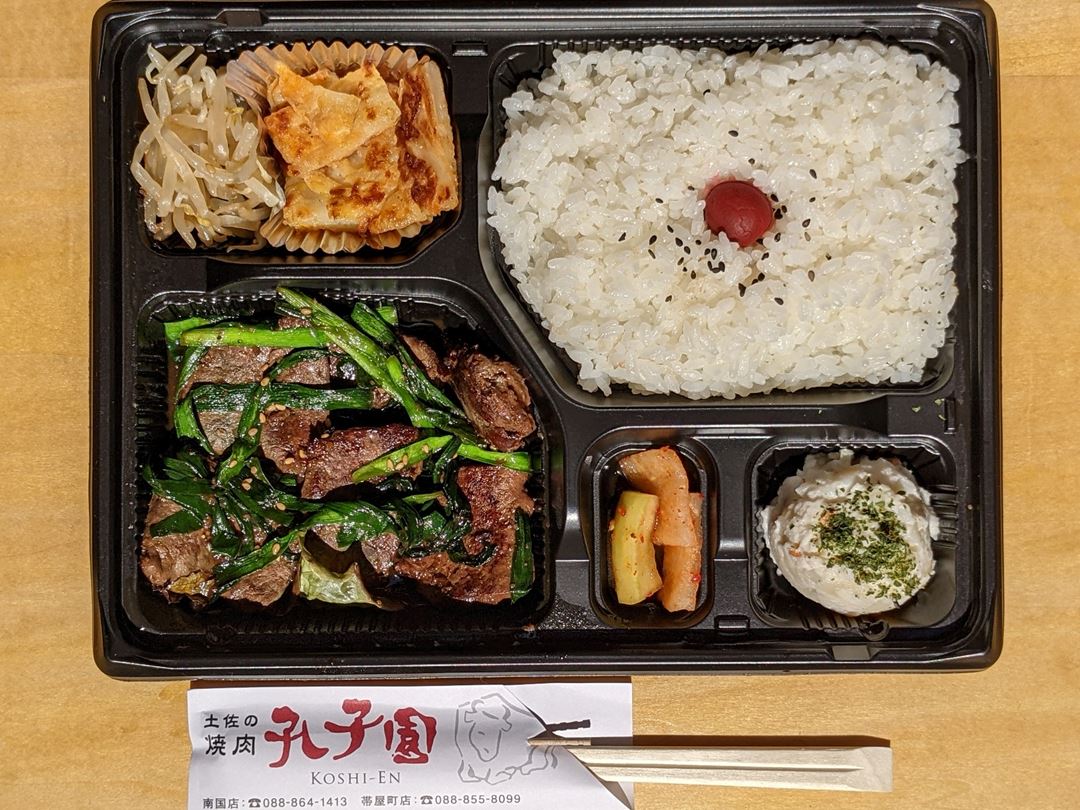 This is black wagyu beef liver produced in Kochi Japan, called Tosa-kuroge-wagyu 土佐黒毛和牛.

和牛レバニラ弁当 Wagyu Nira-reba Bento
700 yen including tax
Large rice (as pictured)

* When you buy food to-go, you can get chopsticks for free, but a shopping bag is optional and costs 10 yen per bag.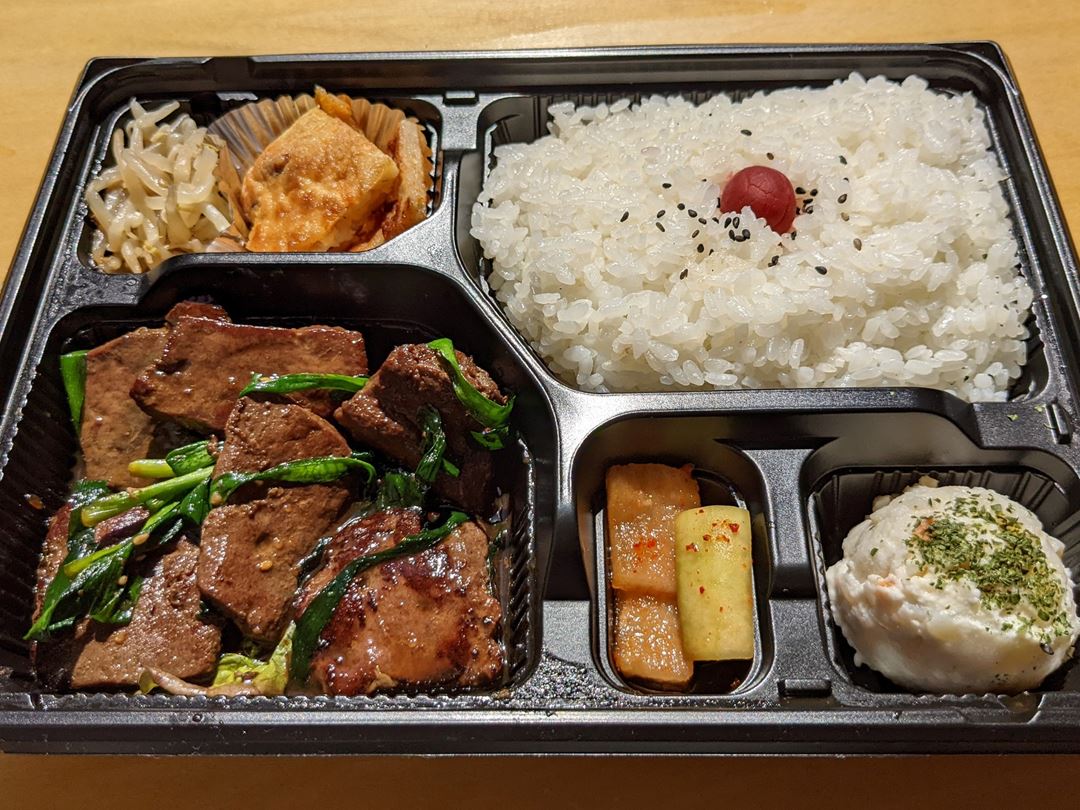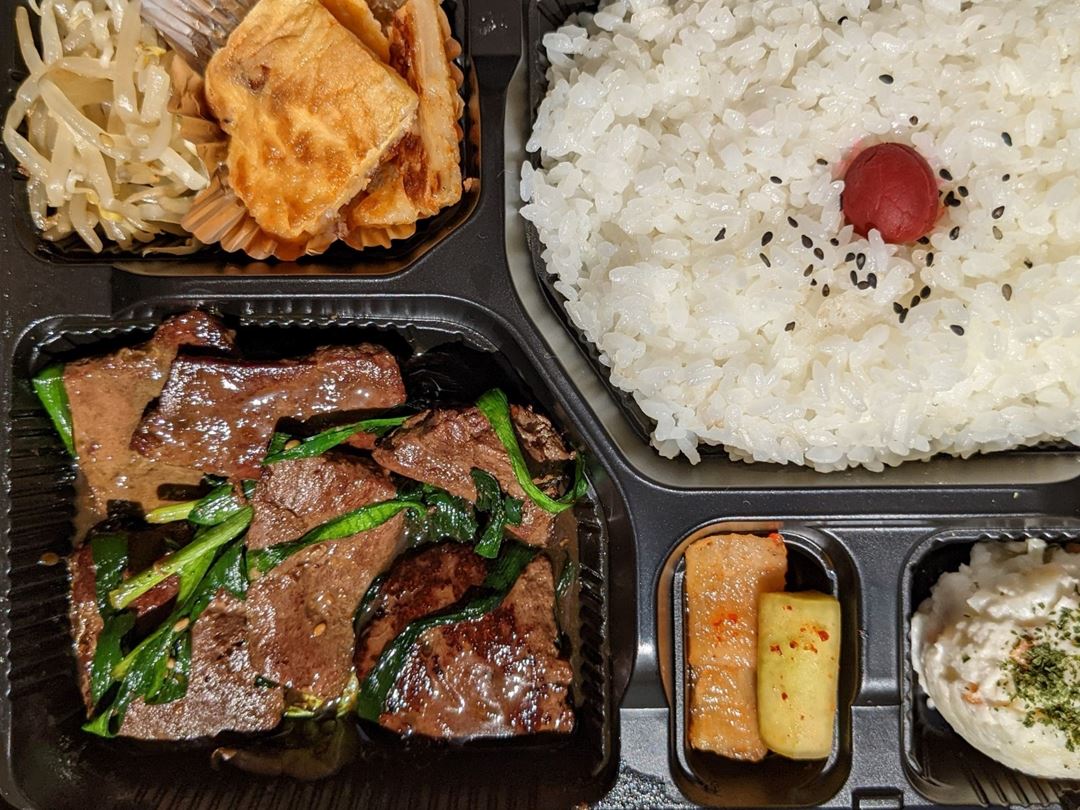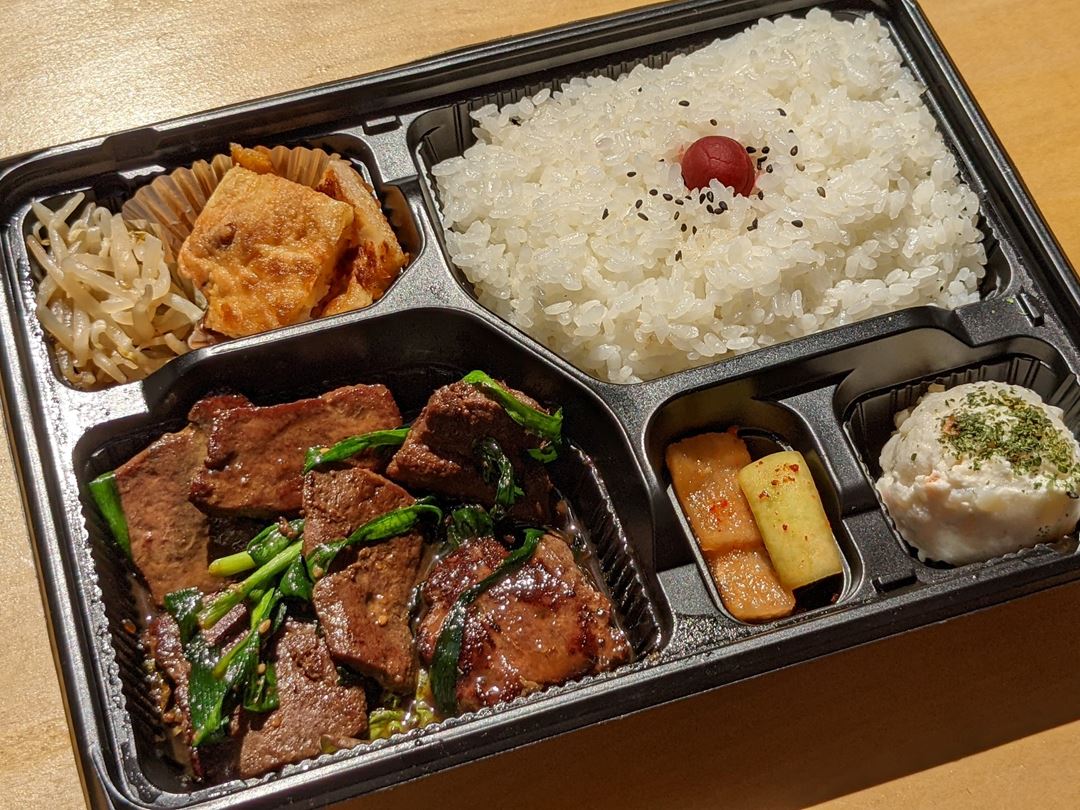 Stir Fried Wagyu Beef Liver with Garlic Chive, Rice with Pickled Plum, Korean Pancake, Namul (Seasoned Been Sprouts), Potato Salad, Radish Kimchi.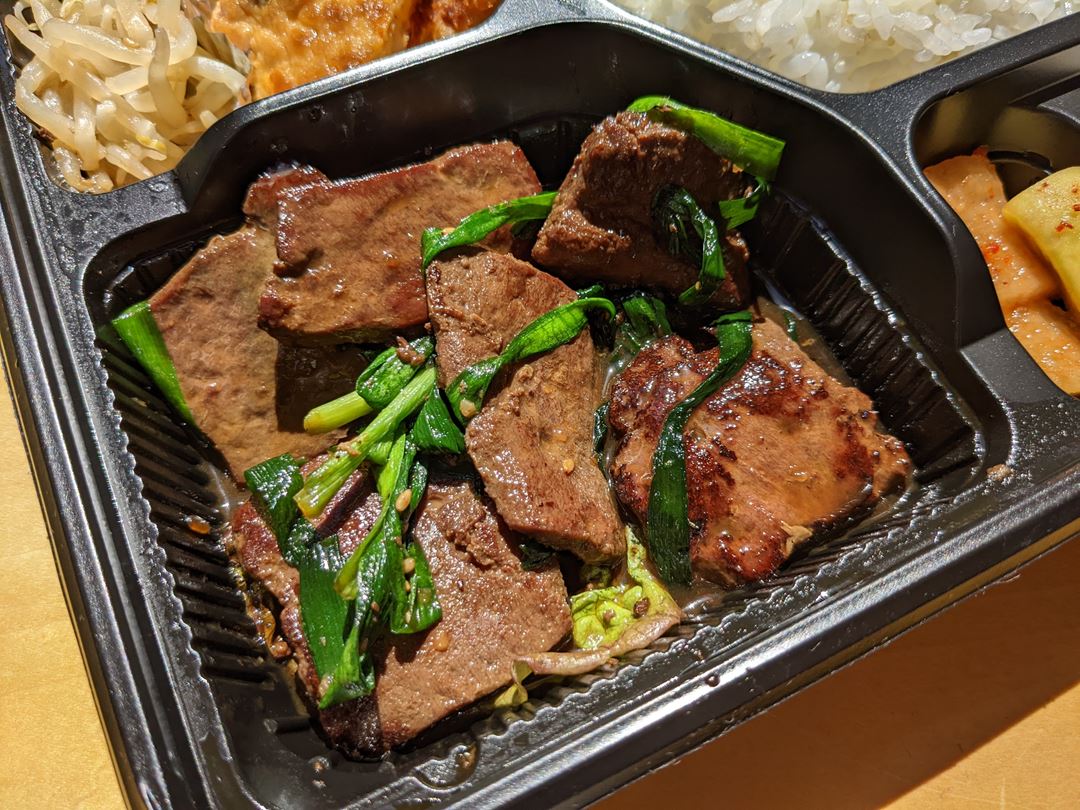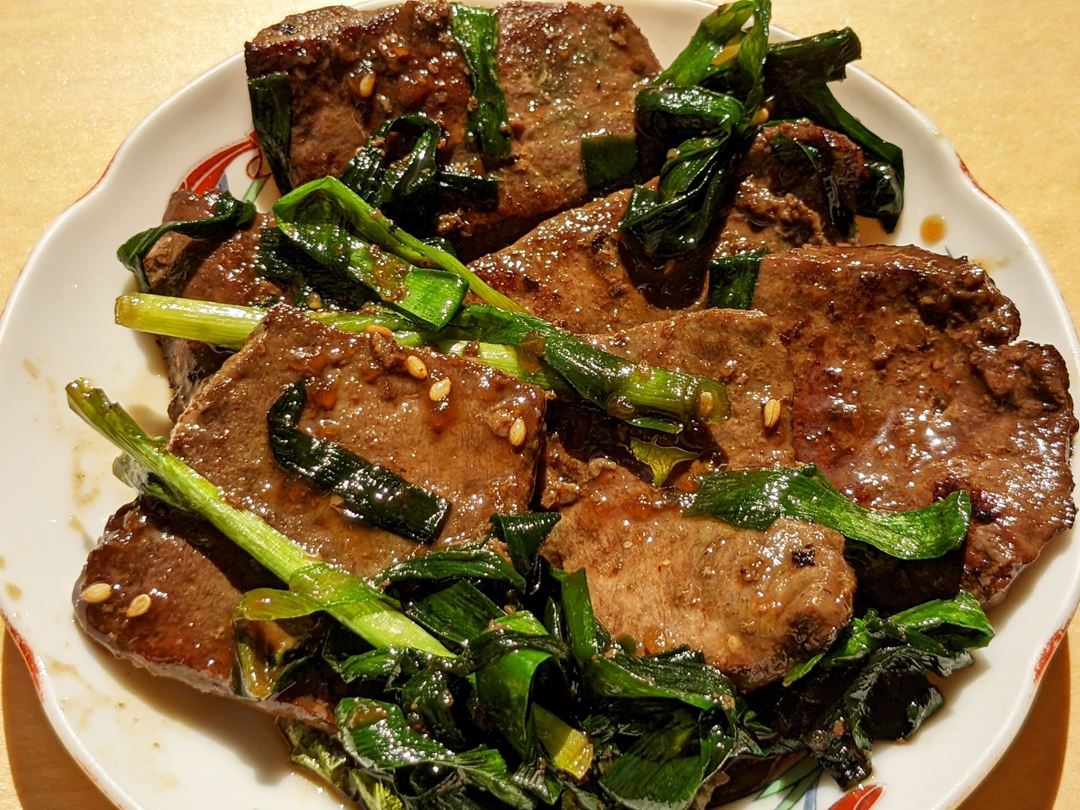 Quantity of the beef liver: 110g (3.88oz)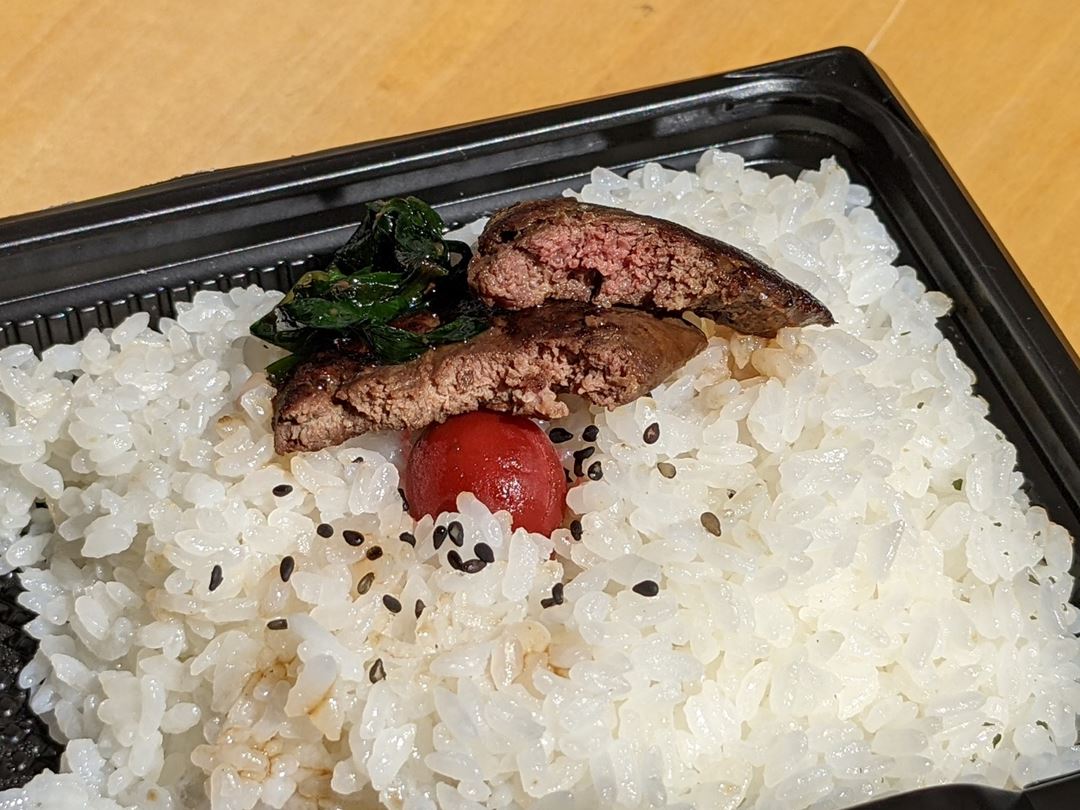 Takeout Bento Menu
Bento is Japanese style lunch box.
Dine-in Menu
2 pages of the dine-in menu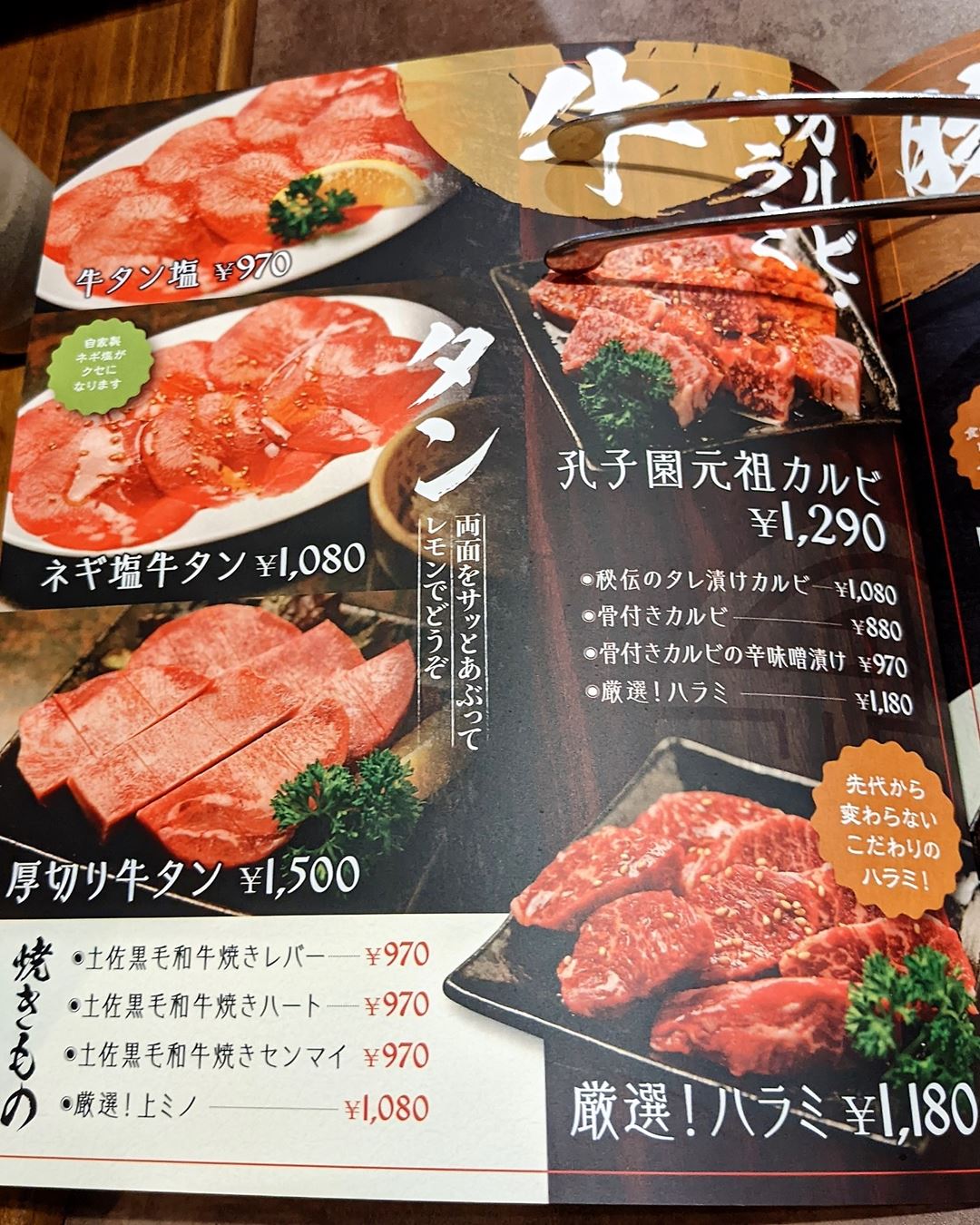 Beef Liver of Tosa-kuroge-wagyu
土佐黒毛和牛焼きレバー
970 yen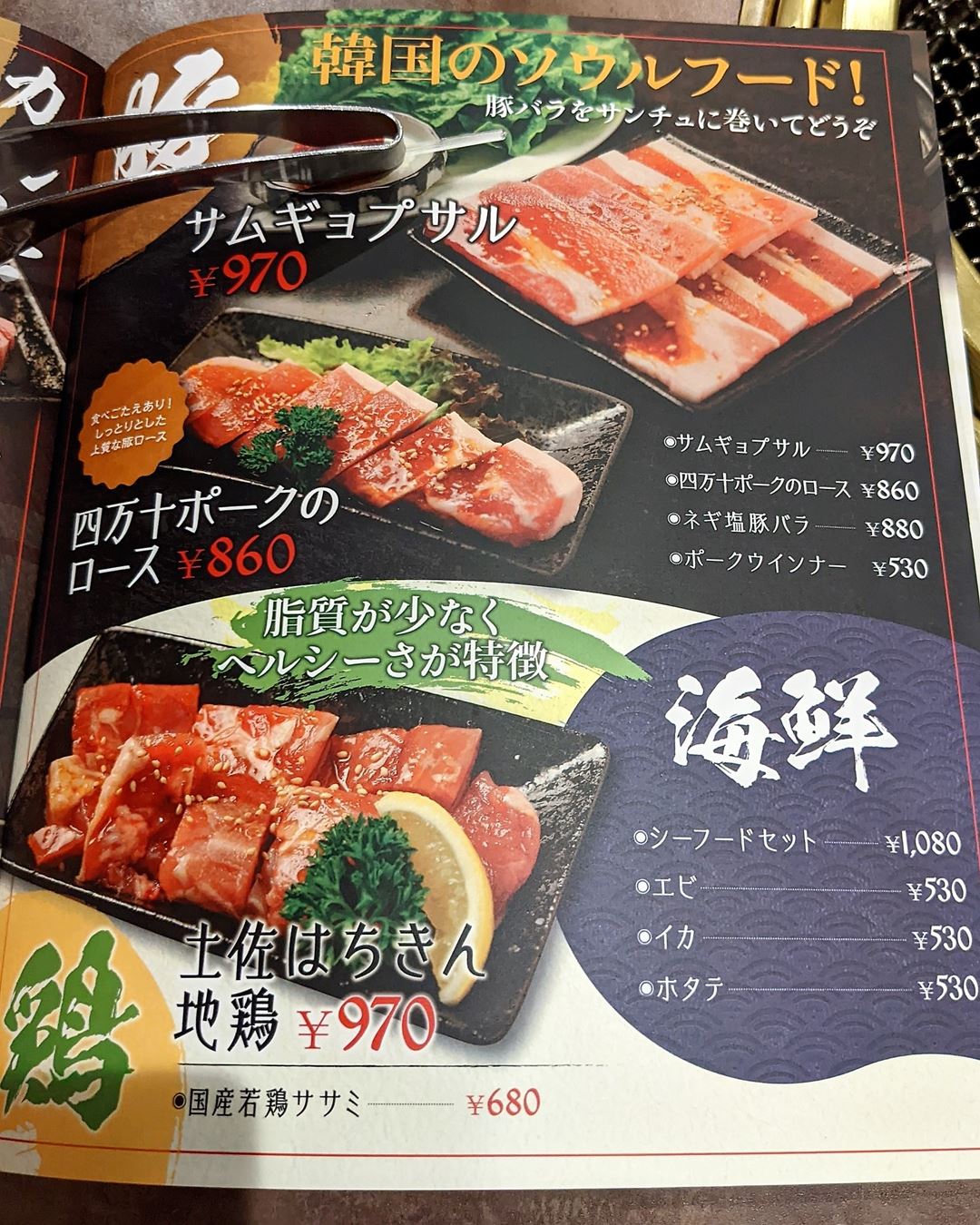 Information, Access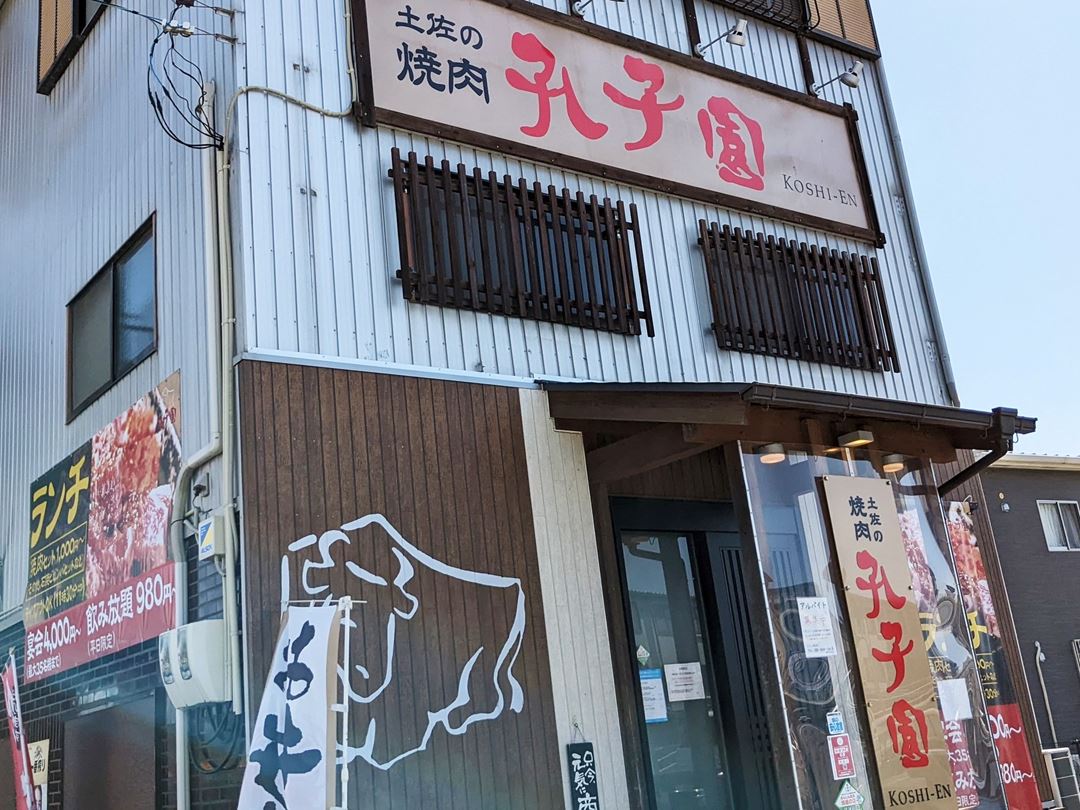 Restaurant Name
Tosa-no-yakiniku KOSHIEN (Nankoku branch)
土佐の焼肉 孔子園 (南国店)
Cover Charge 150 yen / person

You should remove your shoes at the entrance, and store them in the locker.
No Smoking
Tweets by yakinikukoshien
Parking Lot

The restaurant's parking lot only fits several cars!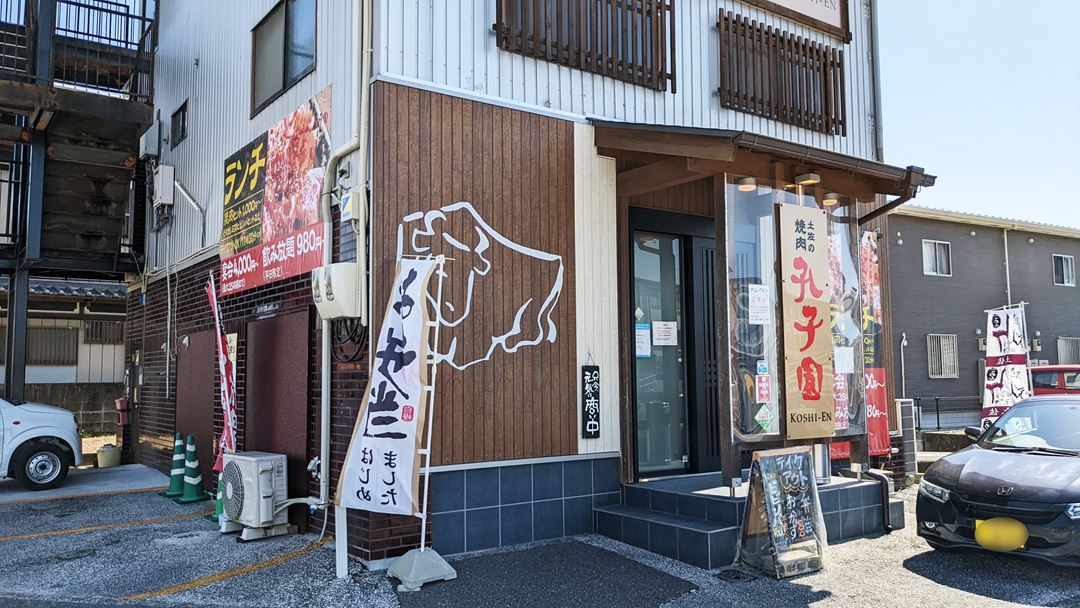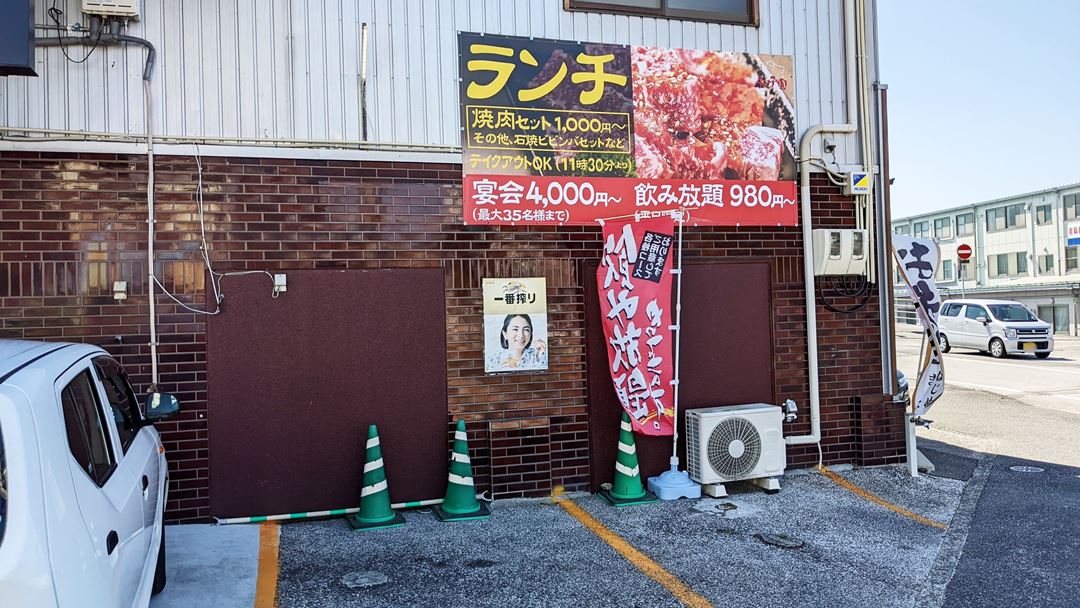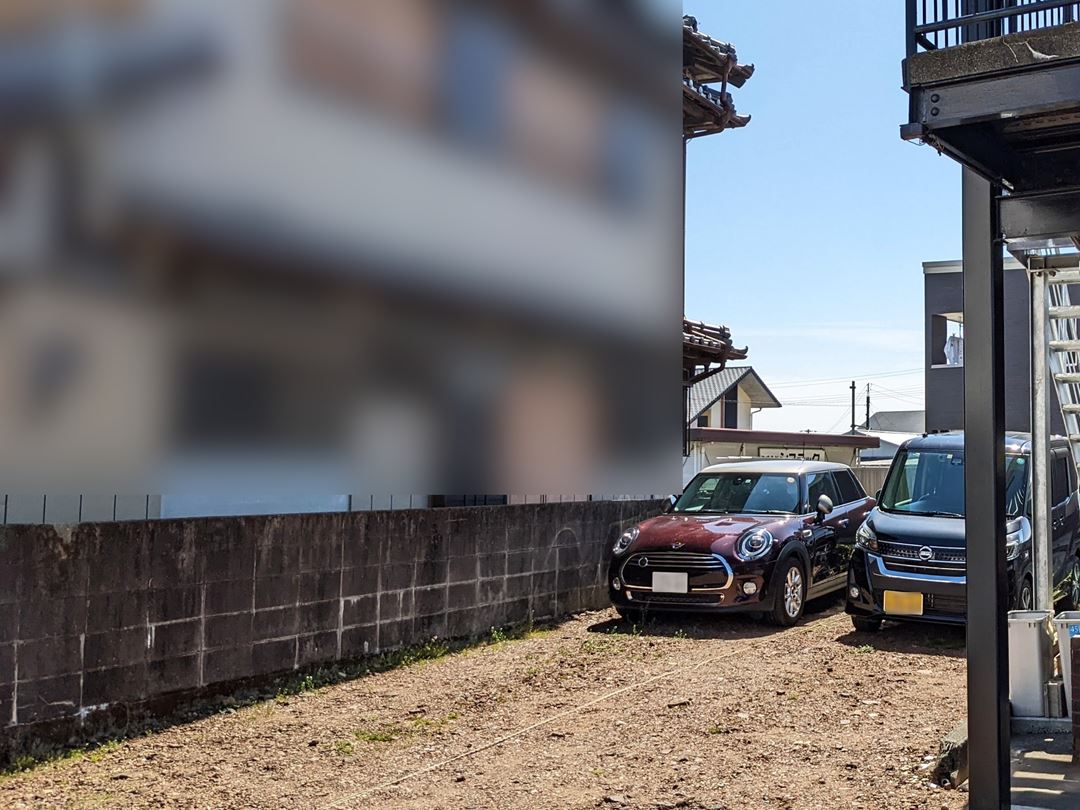 Information on this page is current as of March 2022.
---
Picnic ground around this area
Gokayama Park
吾岡山文化の森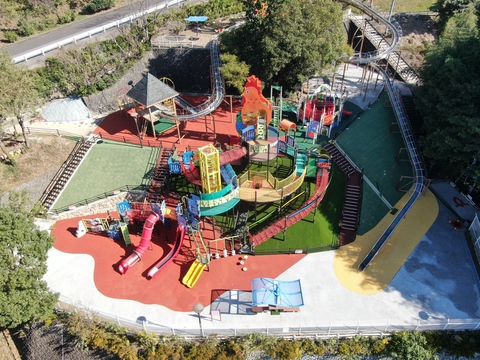 吾岡山文化の森
吾岡山文化の森の紹介ページです吾岡山(ごおかやま)は南国市のほぼ中央に位置し、形が鯨(くじら)に似ていることから、地元では「鯨山(げいざん)」と呼ばれ、地域の人に親しまれてきました。平成7年から市...
Museum around this area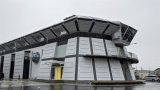 Figures of Comic and TV Characters at a Museum "Kaiyodo SPACE FACTORY Nankoku" in Kochi Japan
If you are a geek of figure, this museum is more enjoyable than Akihabara Tokyo.
Historical remains around this area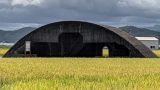 Bunkers of Historical Remains in Kochi Japan
There are 7 old bunkers near Kochi Airport. They were built during World War II.
Chicken yakiniku restaurant around this area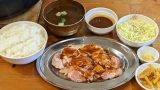 A Japanese Brand of Chicken Called SHIMANTO-DORI in Kochi Japan
This is brand (cage-free) chicken produced in Kochi, Japan. It is more tender and much more delicious than typical broi...
Delicious Liver Meat Dish in Tokyo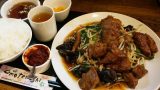 Delicious Liver Meat Dish in Tokyo: Sauteed Pork or Chicken Liver and Chive ニラレバ定食 (レバニラ)
If you like eating liver meat I highly recommend 2 restaurants below in Tokyo. They offer great food!