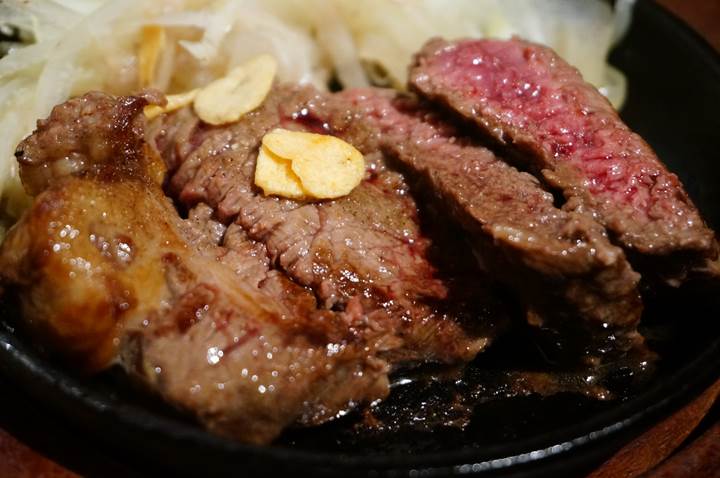 This restaurant offers many different kinds of amazingly low priced foods for between 100 and 380 yen. (They are small size though.)
Considering the location of the restaurant in Tokyo their foods are surprisingly reasonably priced!
Rent in downtown Tokyo is very expensive so normally that's reflected in the cost on the menu for food and beverage.
Nevertheless this restaurant makes every effort to offer very affordable meals.
I highly recommend you have dinner at this bar when traveling in Tokyo!
Specialty and Menu
BEEF KITCHEN STAND specializes in low priced beef dishes, and has a few branches in downtown Tokyo.
The other food items are also inexpensive. Everything is yummy!
Click this food menu as of January 2020
【ビーフキッチンスタンド新宿歌舞伎町】
最近はテレビで連日ホストさんやコロナの問題でニュースら賑わってるけど、街は全然賑わっていないのでzoom飲みとか飽きたらみんなお店で楽しみましょう!!今日からプロ野球も開幕だし!楽しみー😆 pic.twitter.com/ND9yw0k3Um

— 【公式】肉バルビーフキッチンスタンド (@bifukichi) June 19, 2020
English menu is available at the restaurant.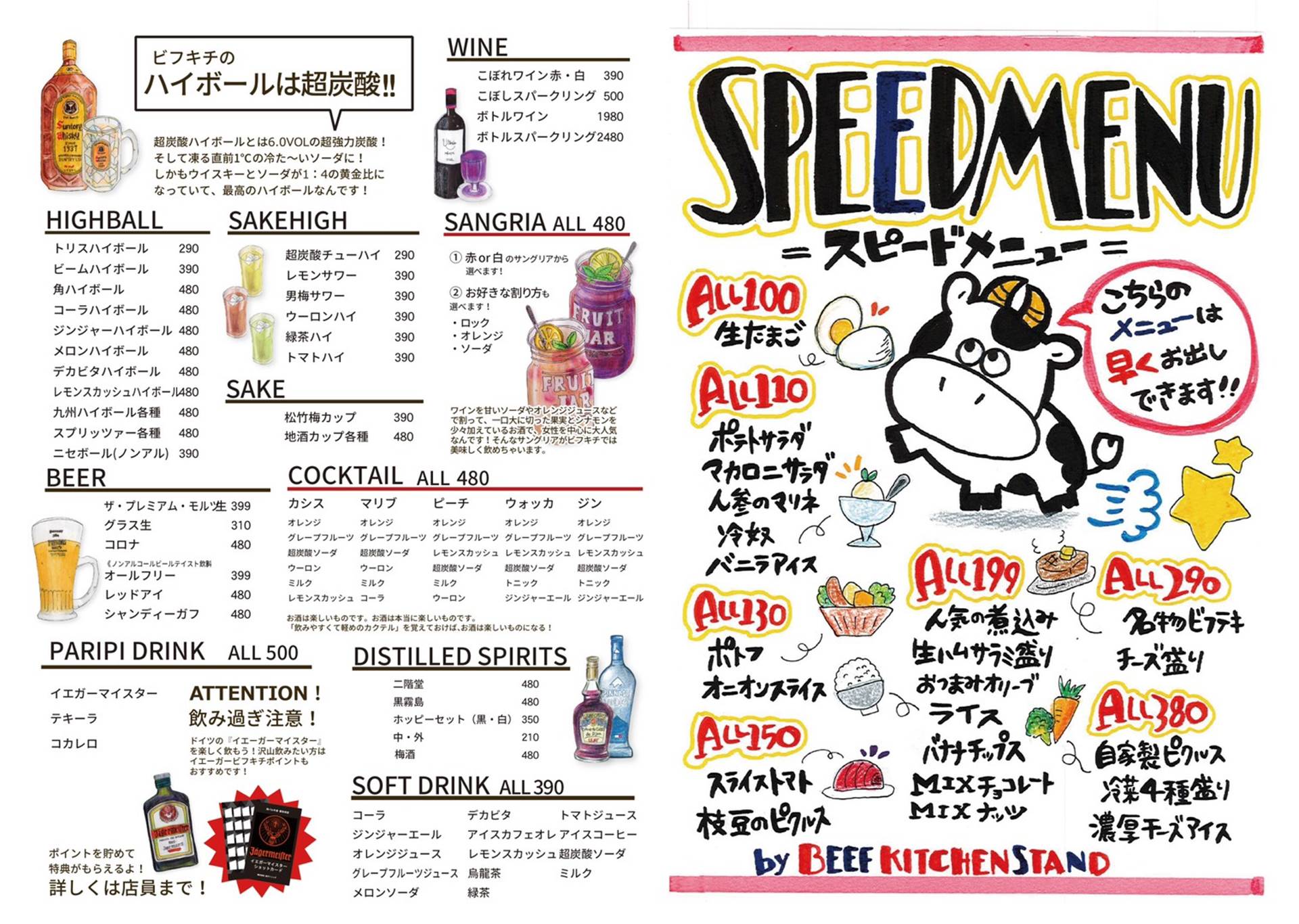 All most all the alcohol beverages cost from 290 yen to 500 yen.
トリスハイボール Torys Highball 290 yen
(Strong soda mixed with Japanese whisky TORYS of SUNTORY)
超炭酸チューハイ Chou-tansan-chuhi 290 yen
(Strong soda mixed with shochu)
Beef Steak, etc.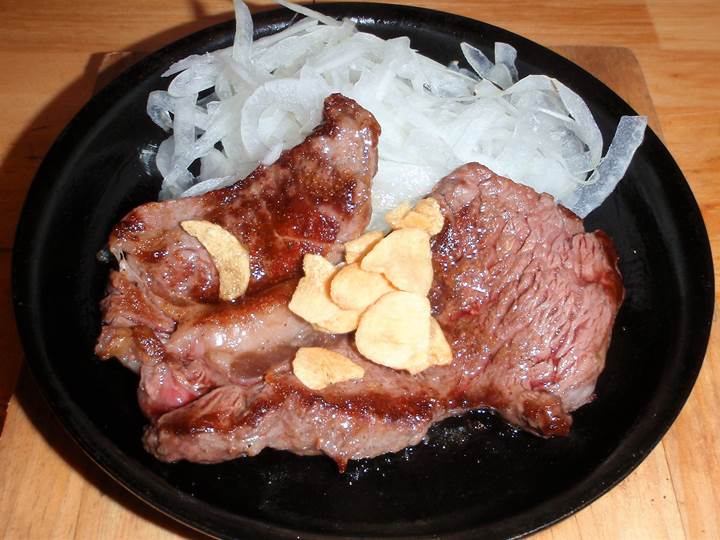 Beef Steak (50g, 1.76oz) 290 yen
名物ビフテキ Meibutsu bifuteki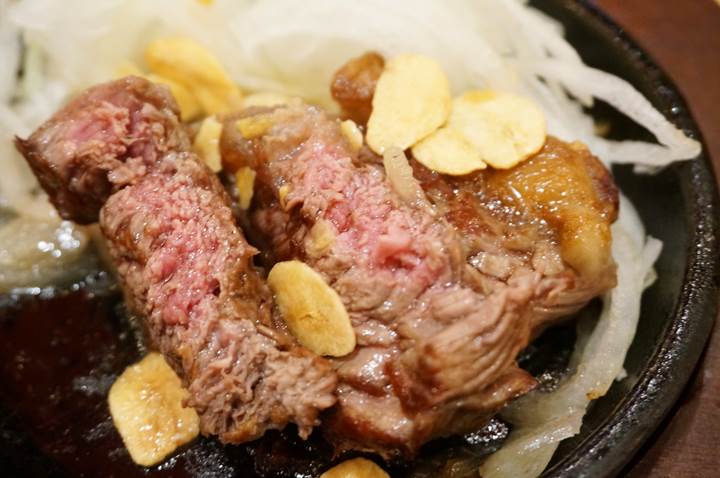 Don't miss it!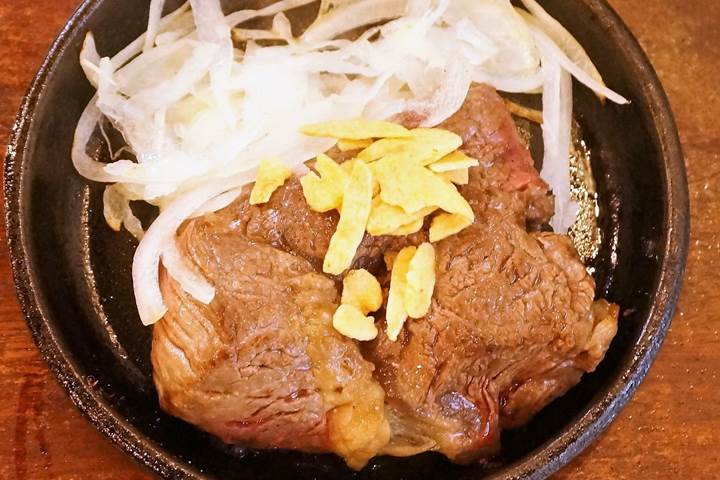 Black pepper and a few kinds of steak sauce are prepared on the table.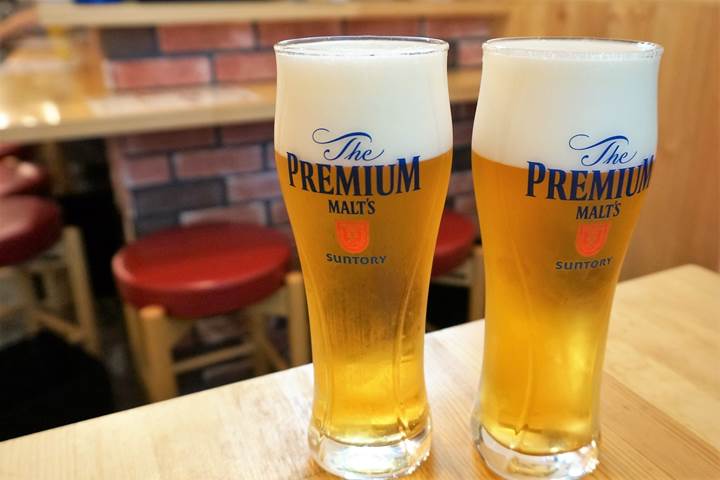 Draft Beer (The Premium Malt's of SUNTORY) 399 yen
ザ・プレミアム・モルツ 生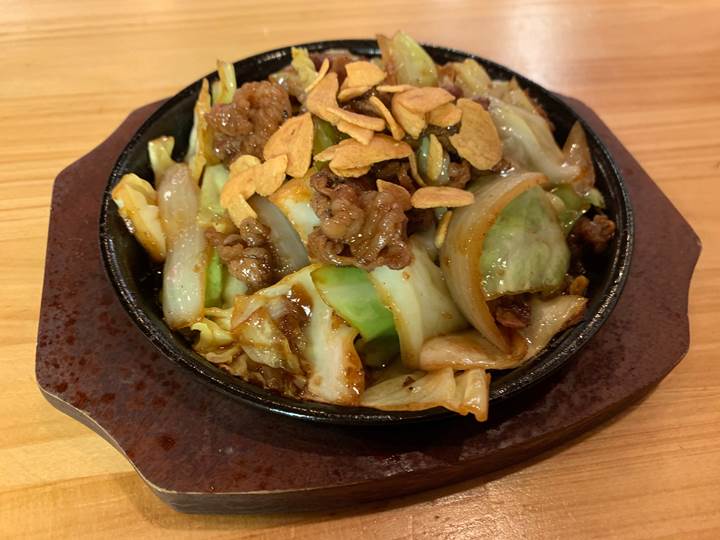 鉄板牛焼肉 Teppan-gyu-yakiniku 380 yen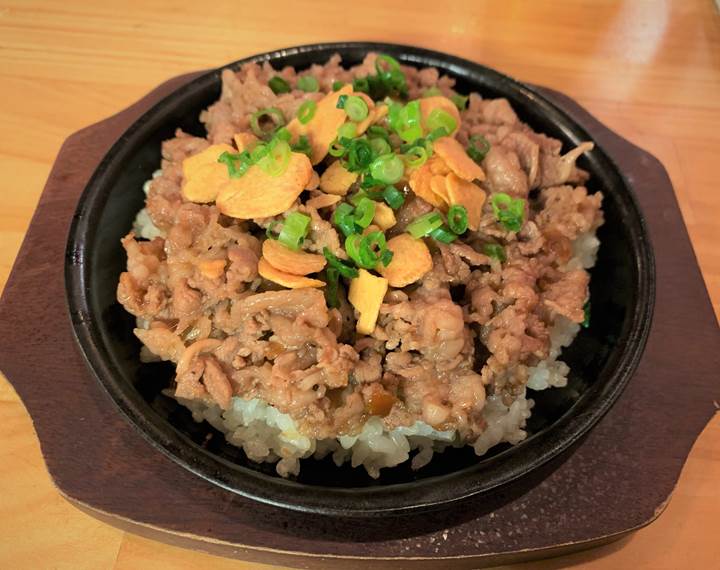 牛焼肉ガーリックライス Gyu-yakiniku-garlic-rice 380 yen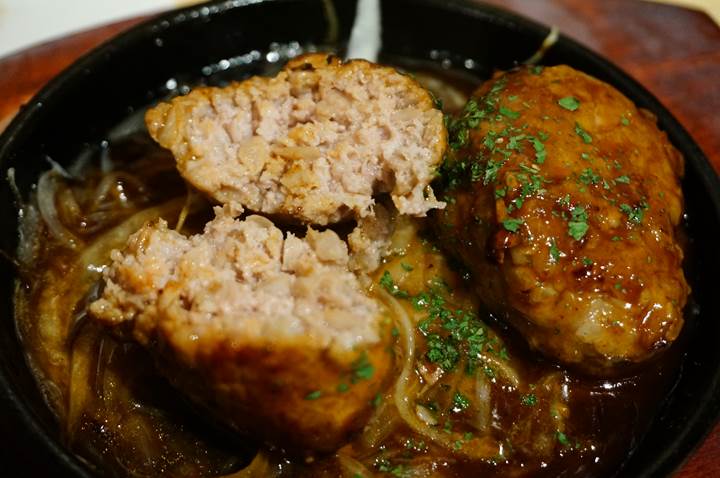 Hamburger Patty 290 yen They stopped serving this.
手ごねハンバーグ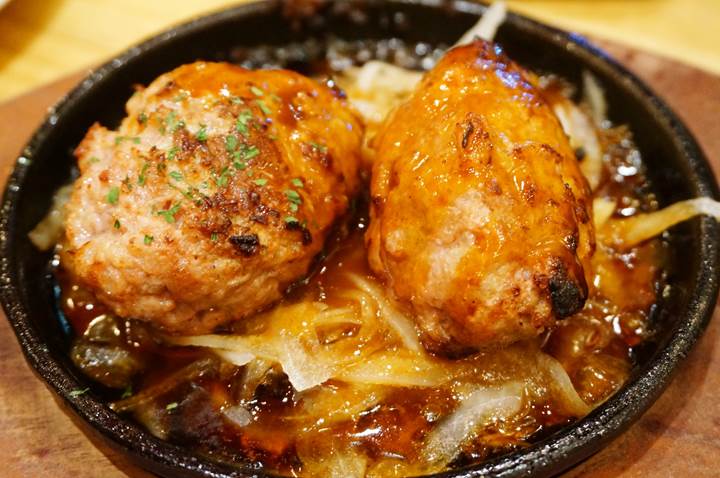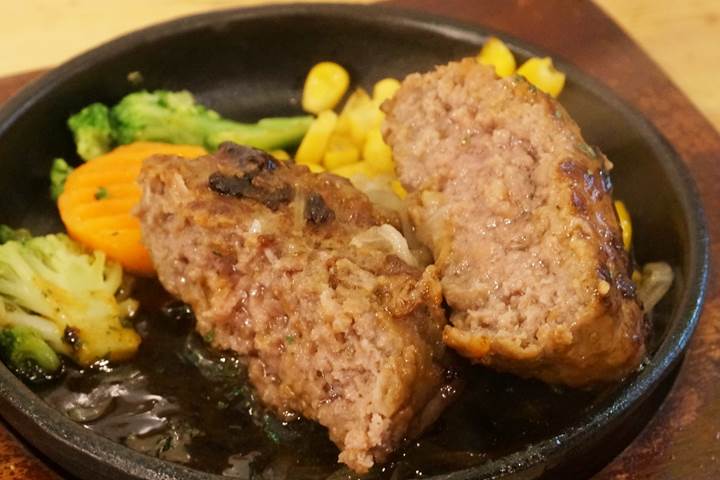 All Beef Hamburg Steak (Hamburger Patty)
(120g, 4.23oz) 380 yen
オールビーフハンバーグステーキ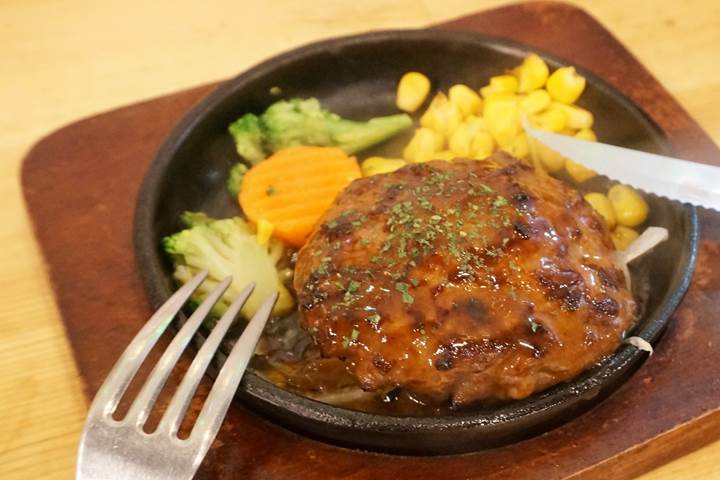 Cheese topping 100 yen
Double 199 yen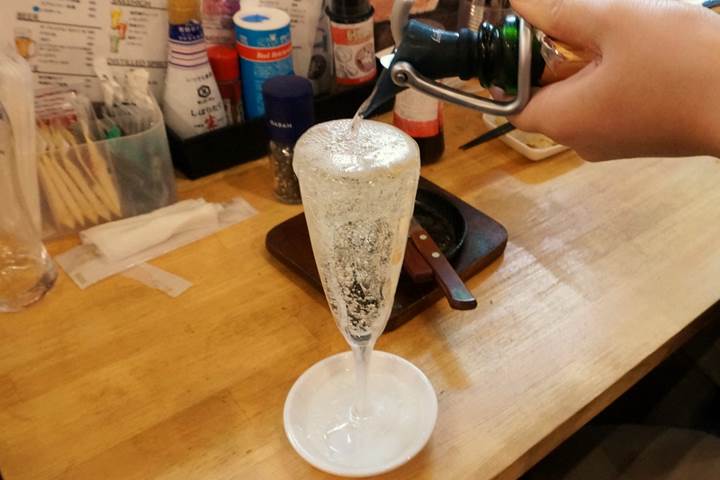 Sparkling Alcohol Drink (It is spilling out.) 500 yen
こぼしスパークリング Koboshi sparkling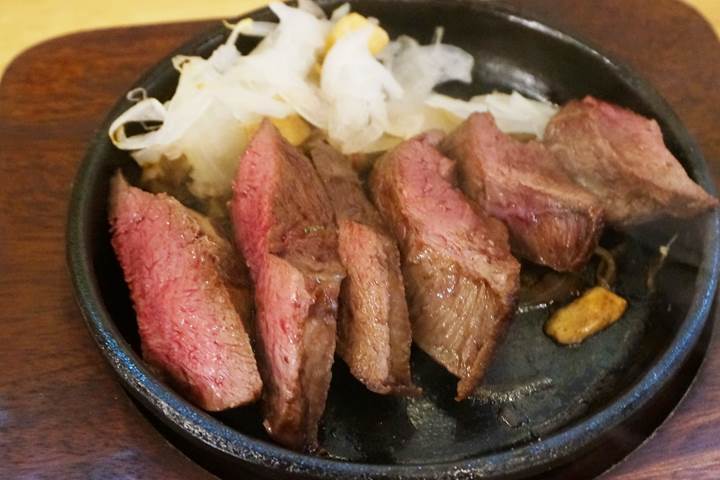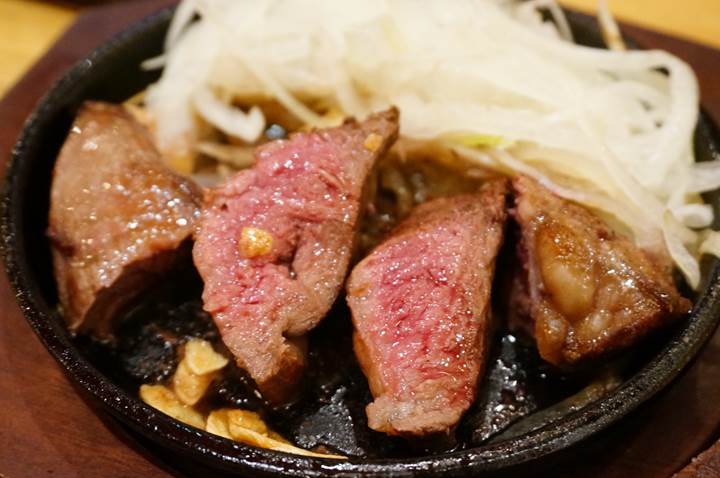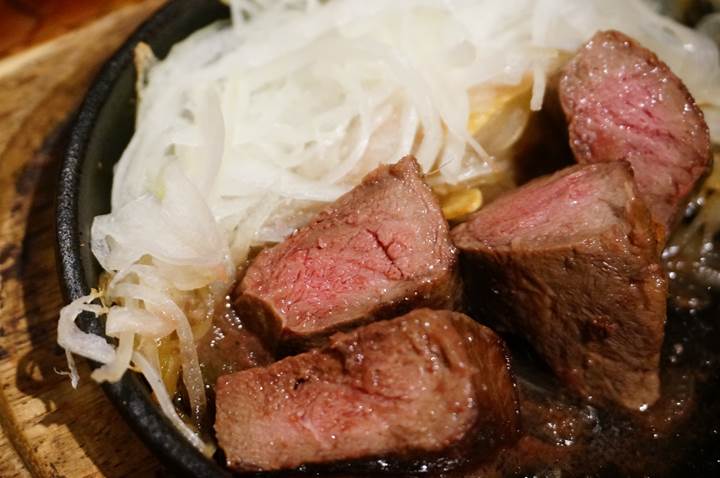 Rare Roast of Beef Heart 290 yen
牛ハツのレアロースト Gyuu-hatsu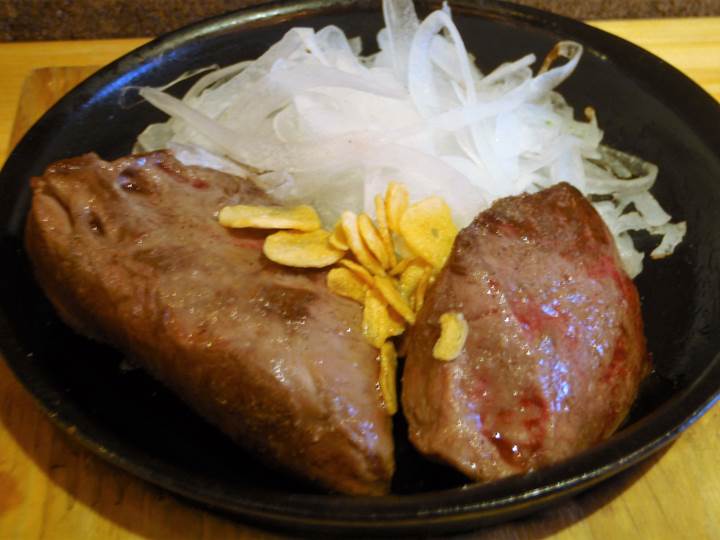 I like the texture of beef heart.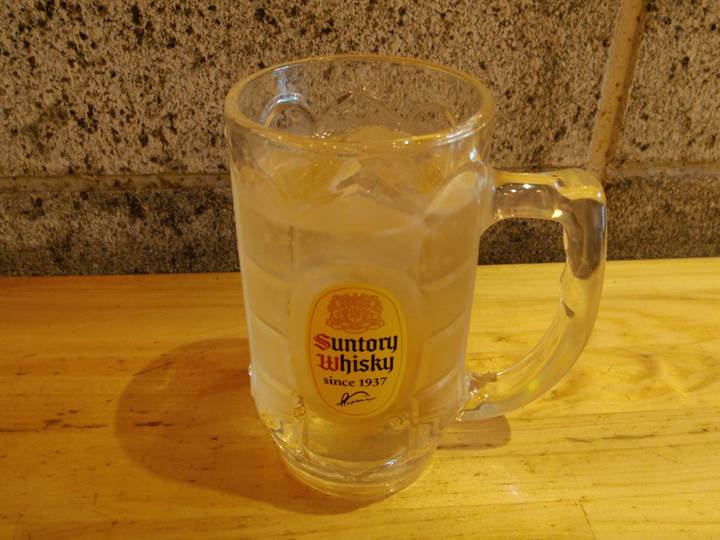 HIGHBALL
They offer several kinds of Highball that cost from 290, 390 or 480 yen.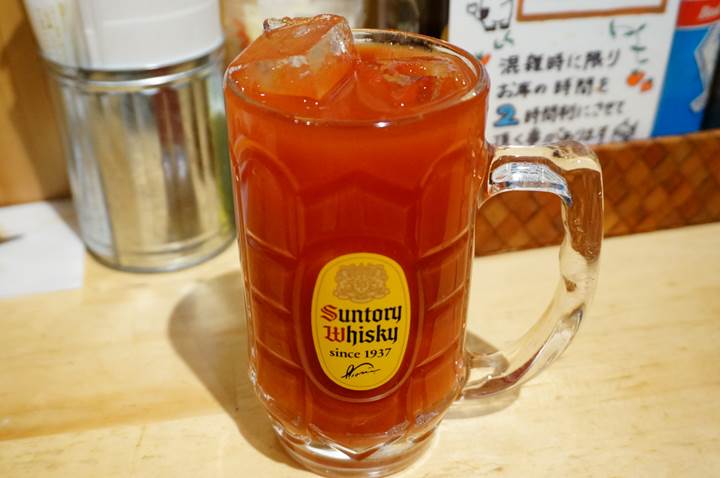 トマトハイ Tomato-high 390 yen
Tomato juice and shochu alcohol
French fries and Salad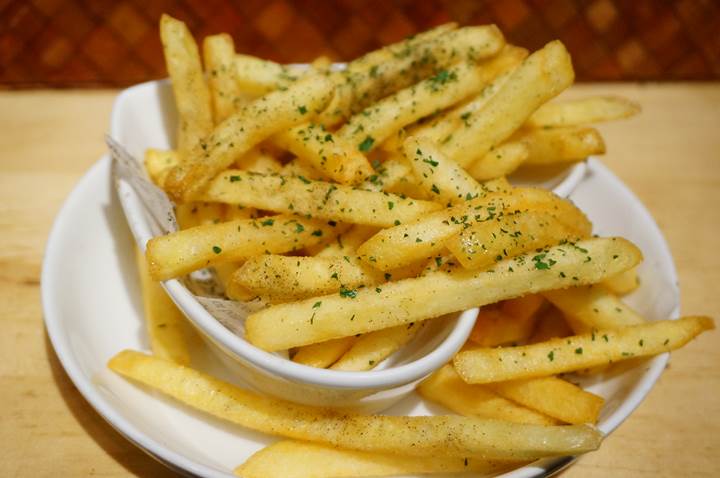 French flies 130 yen
こぼれるフライドポテト Koboreru fried potato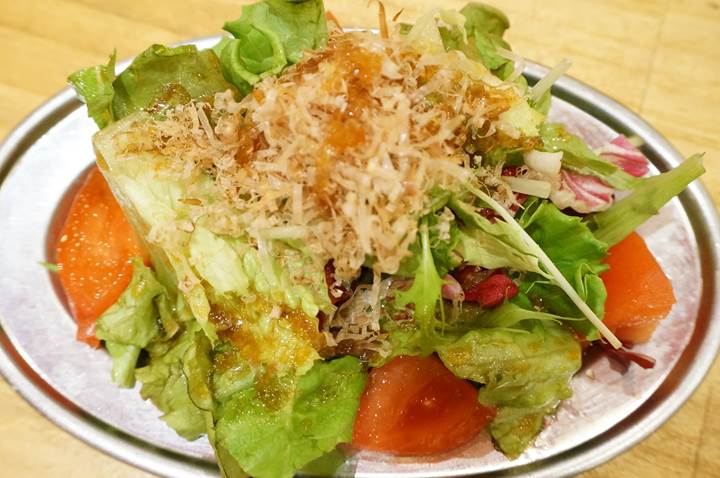 Fresh Vegetables Salad 199 yen
生野菜サラダ Namayasai salad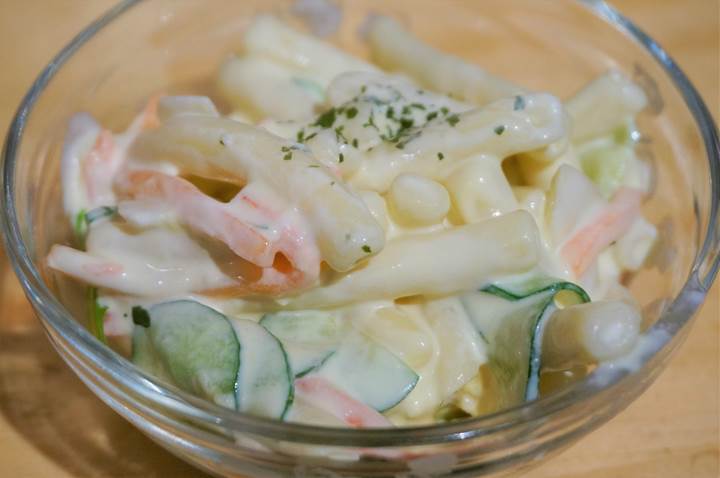 Macaroni salad 110 yen
マカロニサラダ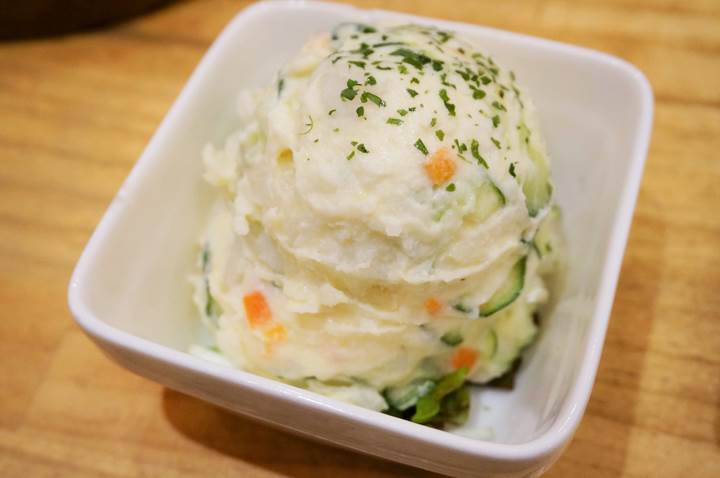 Potato salad 110 yen
ポテトサラダ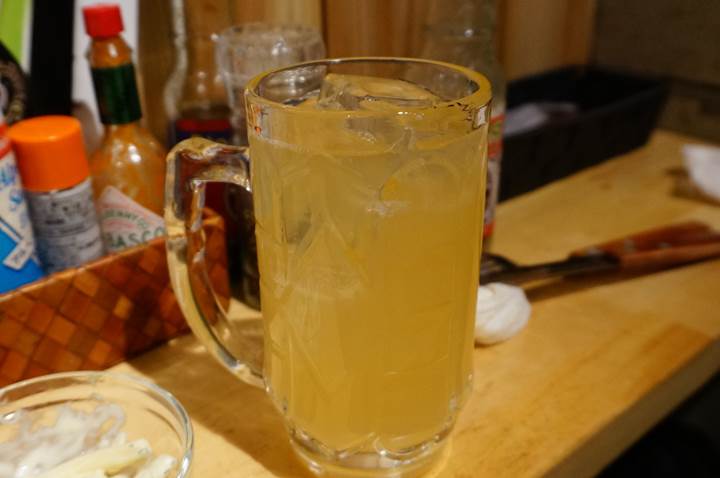 Kyushu Highball 480 yen
(This cocktail is mixed with whiskey, soda and Kyushu grown fruit juice. They offer 13 kinds of Kyushu Highball.)
九州ハイボール
Other Foods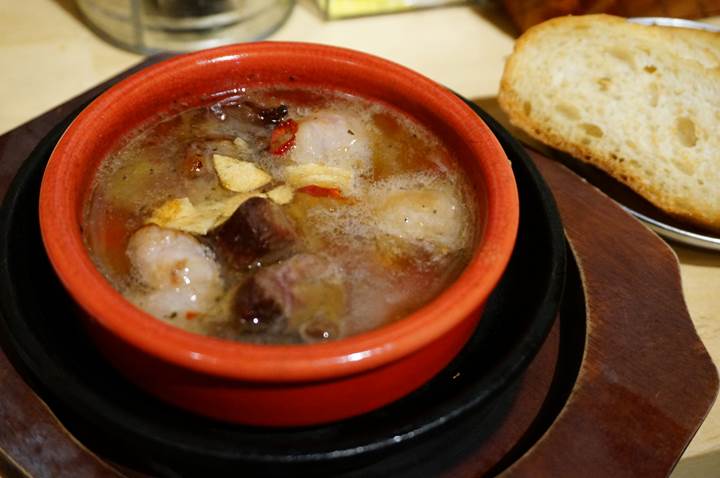 Ajillo of beef organ meat 199 yen
(Beef organ meat in garlic olive oil)
牛もつのアヒージョ
They stopped serving this. Instead, there are other kinds of ajillo such as beef heart, oyster and Japanese chicken.
Let's order baguette and ajillo!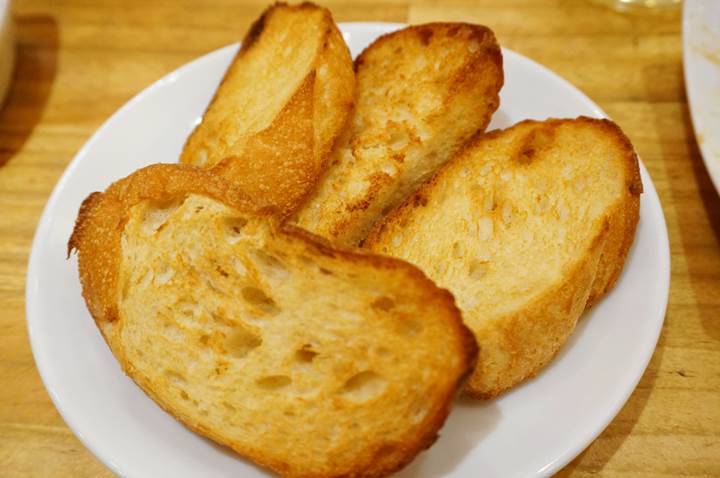 2 slice of baguette 100 yen
(A double order of baguette in the photo)
バゲット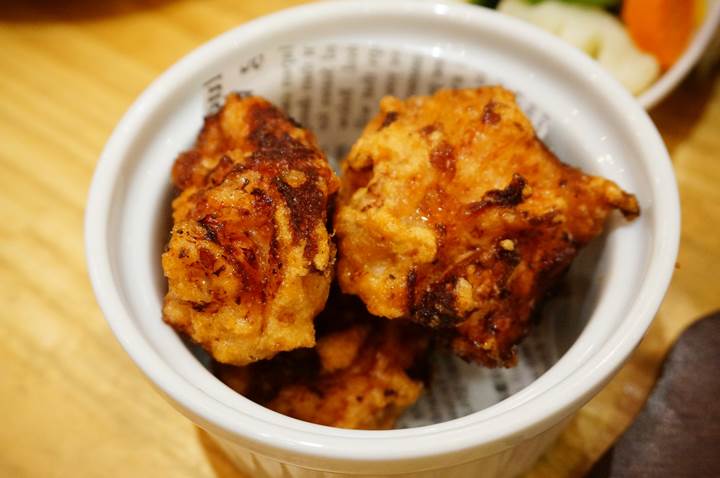 Deep fried chicken 199 yen
(Japanese brand of chicken called Daisendori 大山鶏.)
大山鶏のから揚げ Daisendori-no-karaage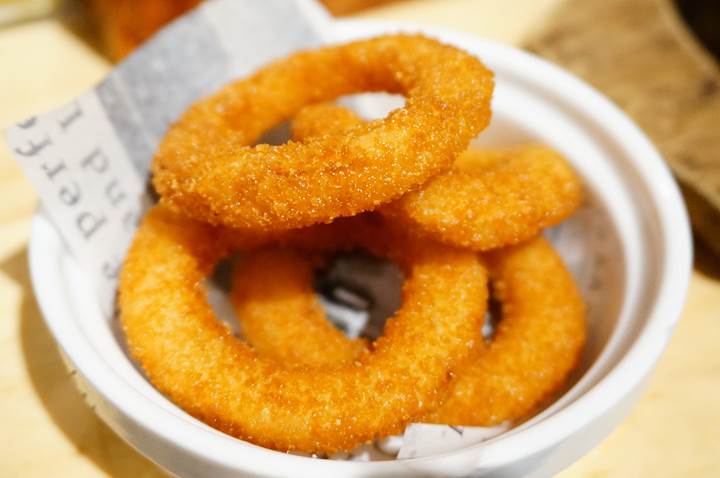 Onion rings 150 yen
オニオンリング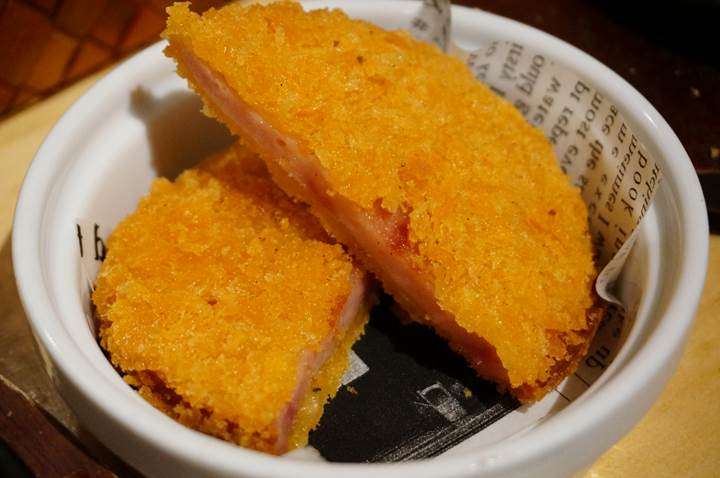 This dish is called Hamu-katsu in Japanese. It is ham cutlet that is cooked like deep-fried, breaded ham.
ハムカツ 290 yen (as pictured above)
It is changed to thicker ham.
極厚ハムカツ 380 yen
Gokuatsu Hamu-katsu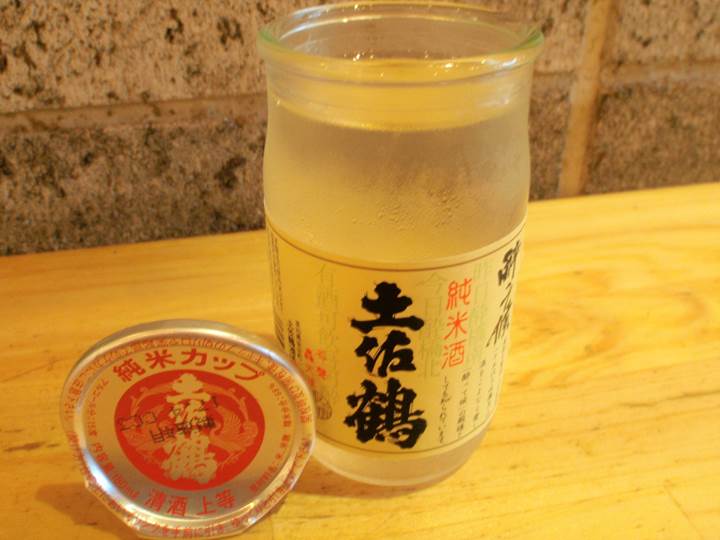 A cup of cold sake 480 yen
(You can choose from several kings of sake.)
カップ酒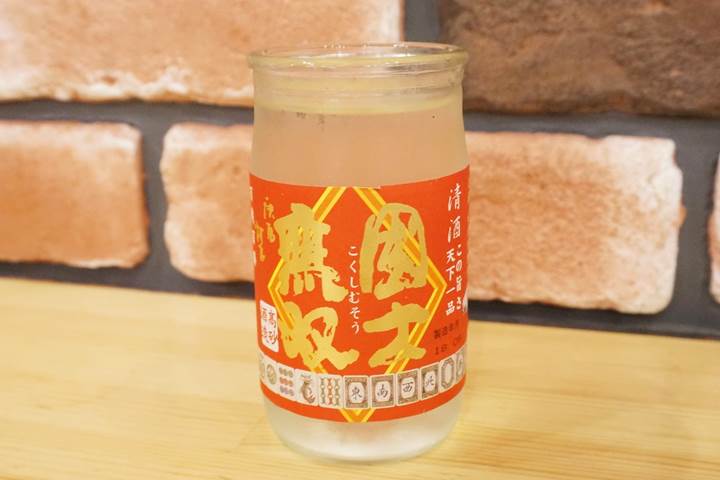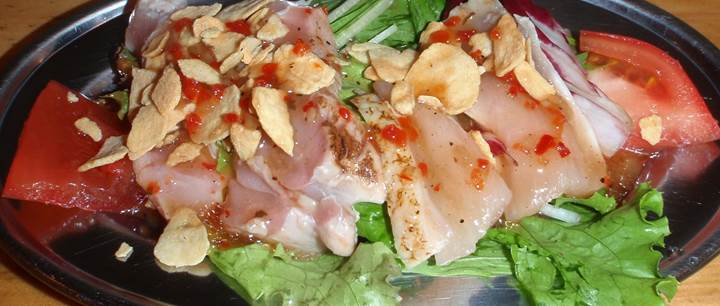 This food is Daisendori carpacchio 大山鶏カルパッチョ and costs 290 yen at the restaurant. They stopped serving this.
Note
In Japan, some restaurants offer lightly roasted chicken carpaccio that's cooked almost rare. It tastes like chicken meat sashimi.
A restaurant uses Japanese brand of chicken called Daisendori 大山鶏.
This domestically produced chicken is rigorously inspected and cleaned to provide that it is fresh and safe to eat.
We don't eat imported chicken and Japanese cheap chicken for chicken sashimi.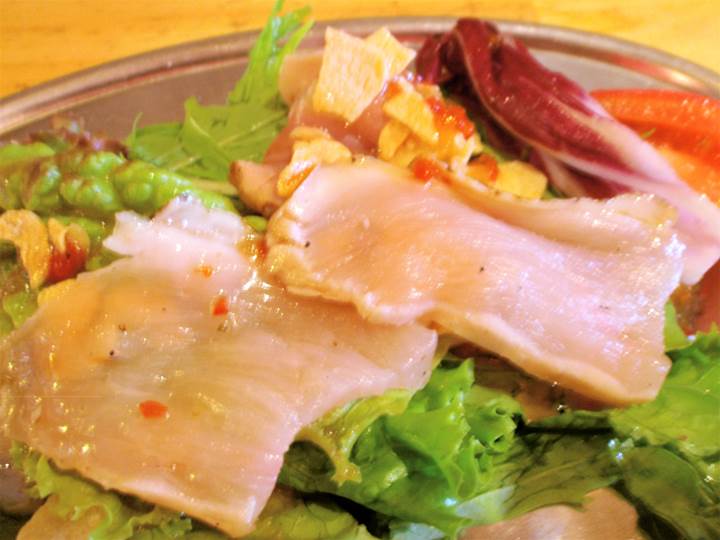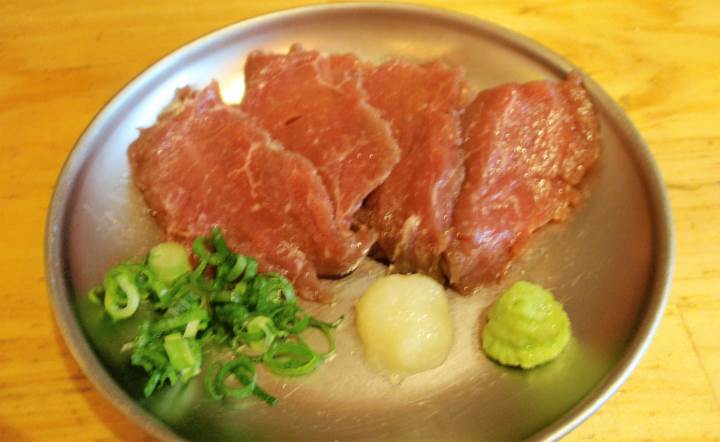 Horse meat sashimi 290 yen
馬刺し Basashi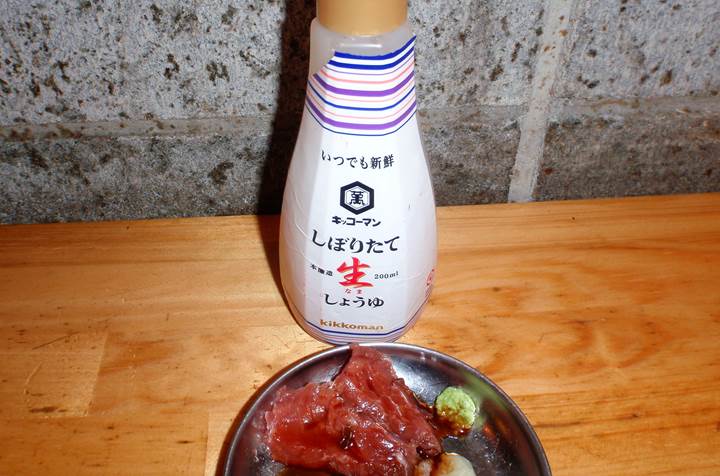 Soy sauce is good for horse meat sashimi. Please put some wasabi, garlic and chopped green onion on it.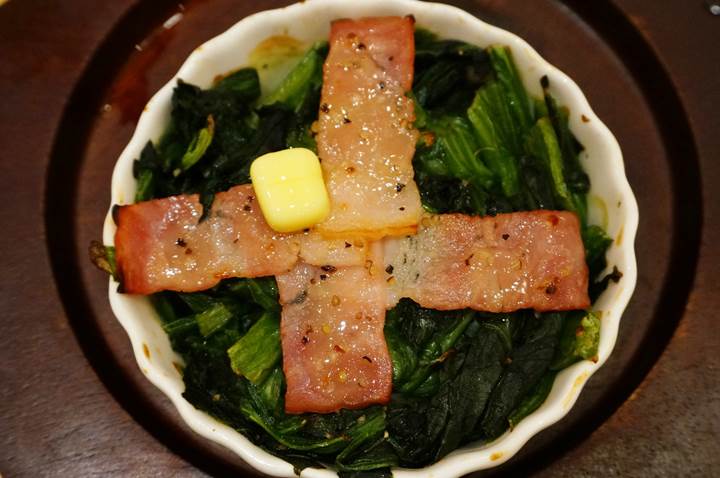 Bacon spinach 130 yen
ベーコンほうれん草 Bacon hourenso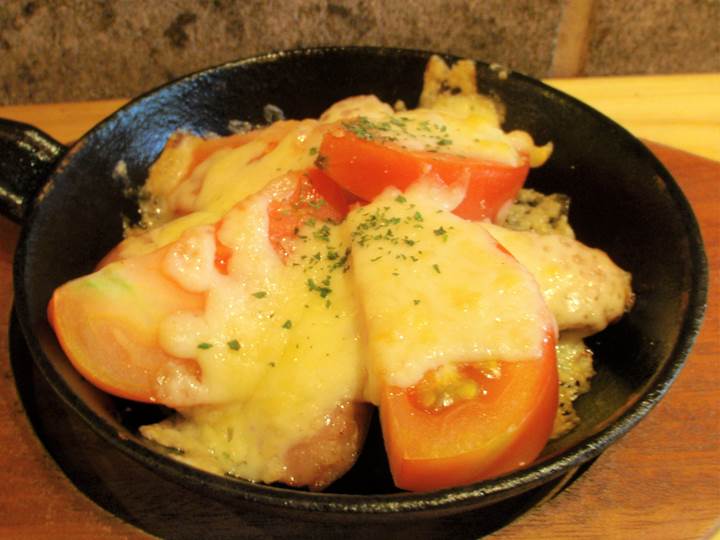 Tomato and wiener sausage topped with cheese 290 yen
トマトとウインナーのチーズ焼き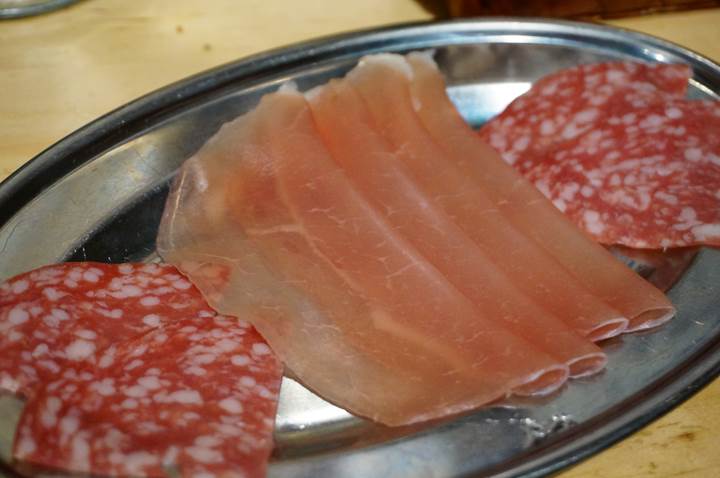 Prosciutto and Salami 199 yen
生ハムサラミ盛り Nama Ham Salami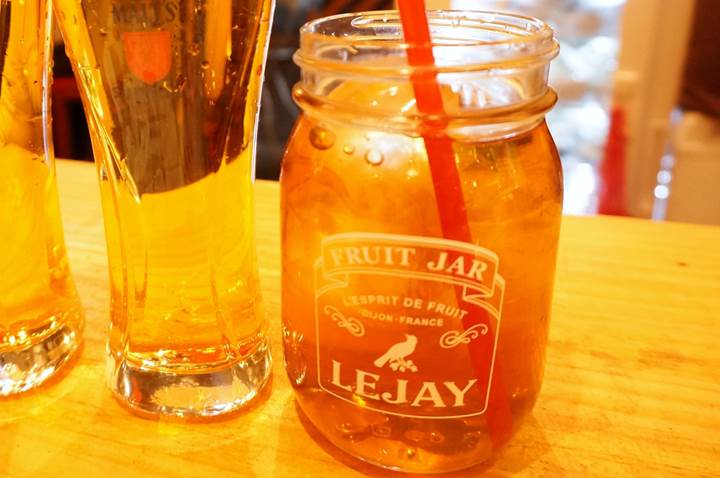 Oolong tea (alcoholic or non-alcoholic) 390 yen
ウーロンハイ、 烏龍茶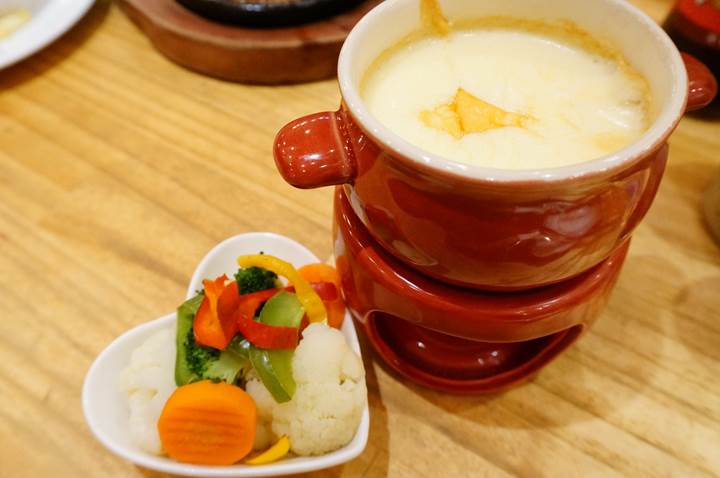 Cheese fondu including vegetables 290 yen
チーズフォンデュ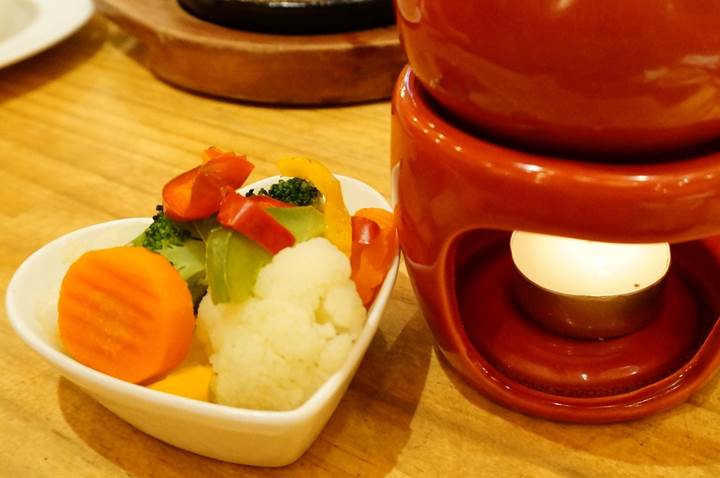 Information of the Restaurants
Akihabara 秋葉原 branch in Tokyo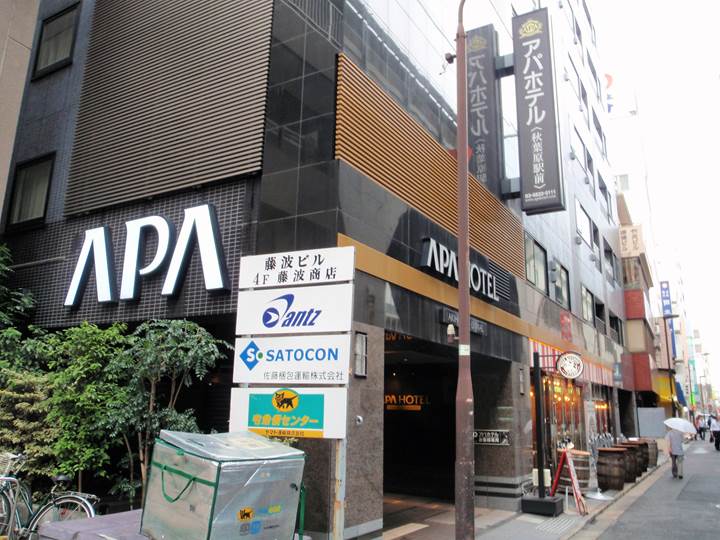 It is located on the 1F of APA Hotel Akihabara Ekimae アパホテル 秋葉原駅前.
Why don't you stay this hotel?
It is near Akihabara 秋葉原 Station in Tokyo.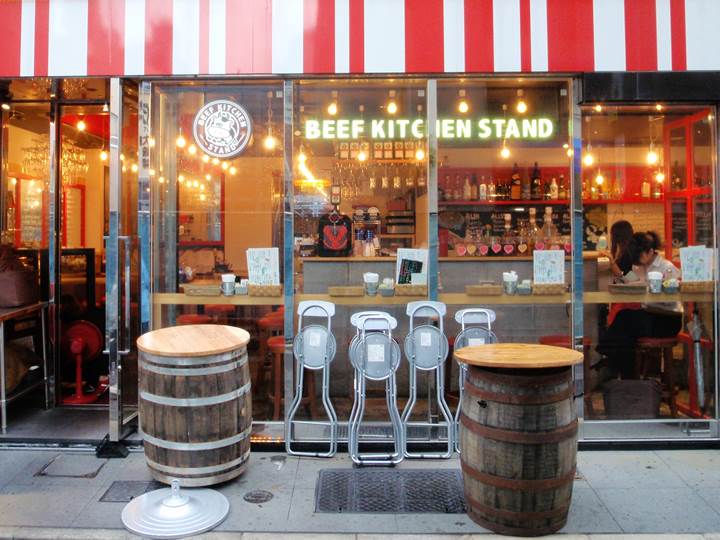 Akihabara 秋葉原 branch in Tokyo
Business hours
| | |
| --- | --- |
| Mon - Fri | 5:00 pm - |
| Sat, Sun, holiday | 1:00 pm - |
There is no regular holiday.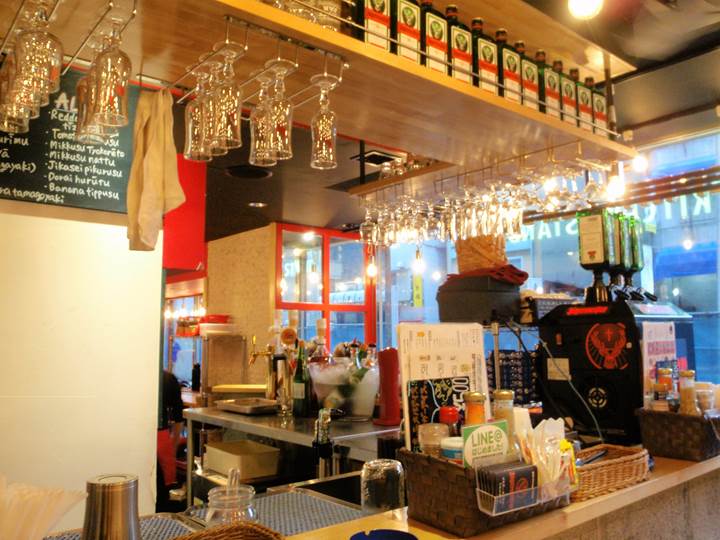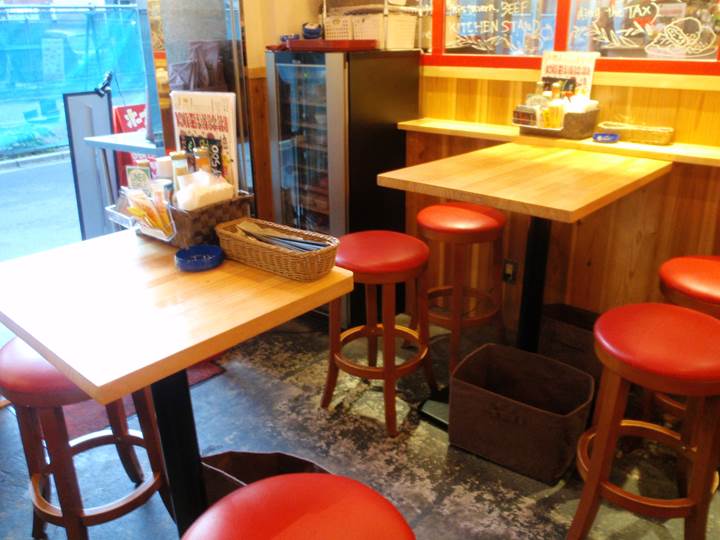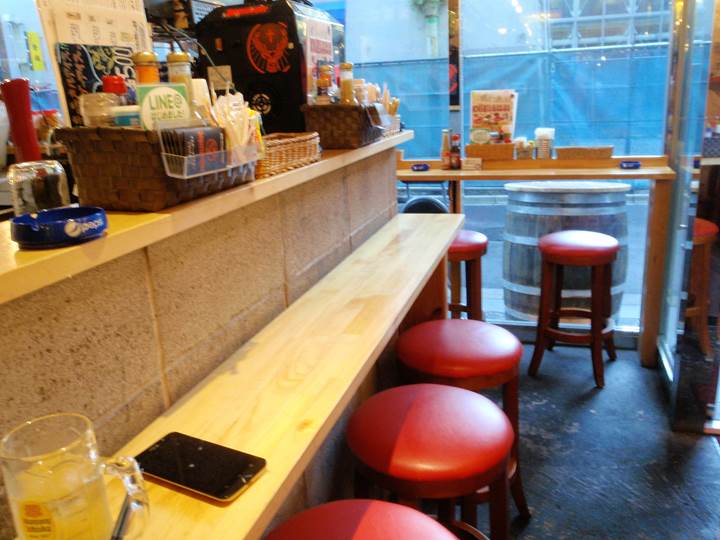 Bar counter of Akihabara branch
Shinjuku 新宿 branch in Tokyo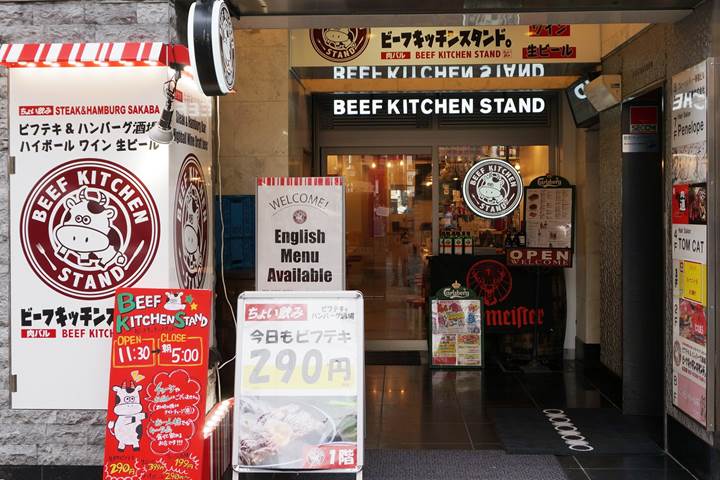 There are 2 branches in Shinjuku 新宿. This one is Kabukicho 歌舞伎町 branch near Shinjuku 新宿 Station.
Business hours
| | |
| --- | --- |
| Mon - Thu | 11:30 am - 1:00 am |
| Fri, Pri-holiday | 11:30 am - 5:00 am* |
| Sat | 11:00 am - 5:00 am* |
| Sun, Holiday | 11:00 am - 1:00 am |
Open everyday
* When you miss your last train in Shinjuku, it would be a good idea to have a dinner until the first train.
Shinbasi 新橋 branch in Tokyo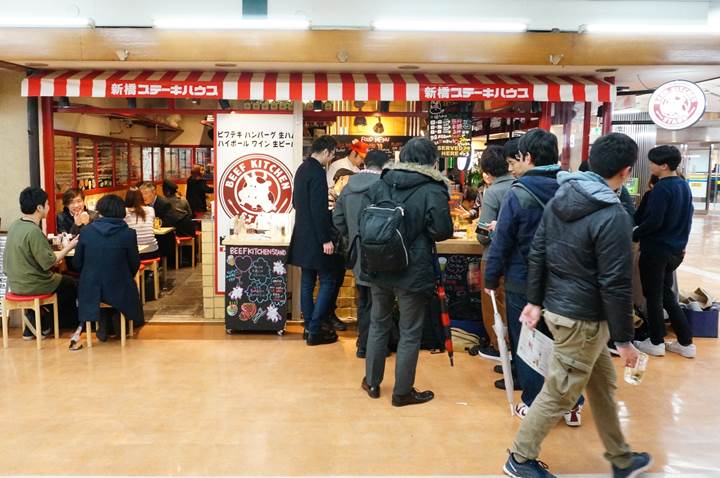 * It is on B1F in a building.
You can be seated at a table or stand at the bar. The seating area inside the restaurant has very small tables and chairs so some people may prefer standing.
Hence, going there with a lot of luggage is not a good idea.
Business hours
Dinner
Mon - Fri 3:00 pm - 0:00 am
Sat, horiday 2:00 pm - 0:00 am
* Sunday is closed.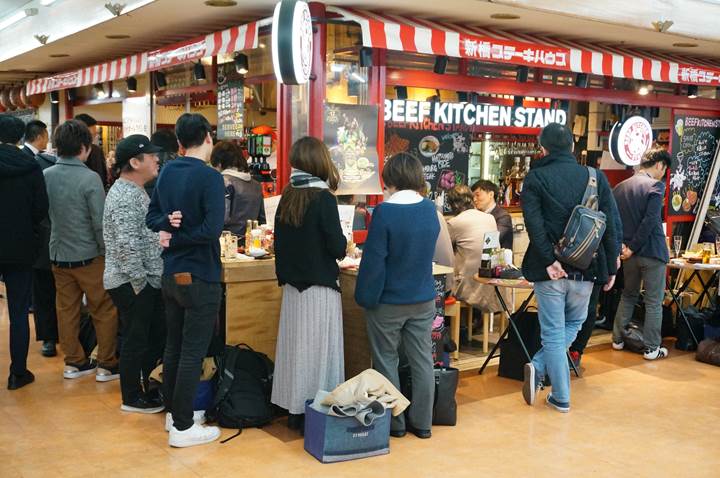 Detail
BEEF KITCHEN STAND ビーフキッチンスタンド
No service fee / No cover charge
お一人様ワンドリンク制
The menu of the restaurant shows that

you have to order at least one drink per customer

.
English drawing picture menu is available at the restaurants.
Prices are not including 10% tax.
Smoking is accepted.
The restaurants are really popular and gets very crowded after 6 pm.

My suggestion is to get there before 6 pm.

A course is available include all-you-can-drink alcohol. (3980 yen)
2 types of set meals for 1000 yen are available until 7:00 pm. It like reasonable happy hour.
Coupon of LINE (Smartphone application) https://page.line.me/beefkitchenstand
There are 8 branches in and around Tokyo.

Website (in Japanese)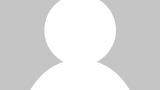 店舗紹介|東京・横浜で居酒屋!もつ鍋,寿司,和食を楽しむなら
東京・横浜で居酒屋!もつ鍋,寿司,和食を楽しむなら奴ダイニンググループへおまかせ下さい!!直営店は牛タン もつ焼き プララ杉田店,もつ焼き牛舎 新杉田店,もつ鍋牛舎 上大岡店,近海地魚 牛もつ鍋 漁平の鍋,もつ焼き牛舎 関内店があります。

マツタケ社長のグルメチャンネル (@yakkodining) / Twitter
奴ダイニング 代表取締役 東京、横浜で 飲食店16店舗経営してます。1年間に1200店舗くらいは外食してます。SNSシンクロライフ神の称号取得😇自称ティックトッカー 。290円ステーキのビーフキッチンスタンドという店を展開中。趣味はウーロンハイを飲む
Open cl
奴ダイニング松本丈志さんのブログです。最近の記事は「大衆酒場の大本命いづみや本店で乾杯#リールグルメ#マツタケグルメ #飯テロ #100日以内...」です。
Most of the photos above were taken in 2018. Information and prices are current as of in January 2020.
---
Note
If you like pub-crawl, I recommend you go to Shinbashi 新橋 area in Tokyo, because there are a lot of bars and restaurants. Many of them offer inexpensive tasty food.
2 of the recommended standing sake bars and BEEF KITCHEN STAND Shinbashi branch are in the same building. "Shinbashi ekimae building ichi gokan 新橋駅前ビル1号館 " .
Google Maps
The nearest station is Shimbashi 新橋 Station.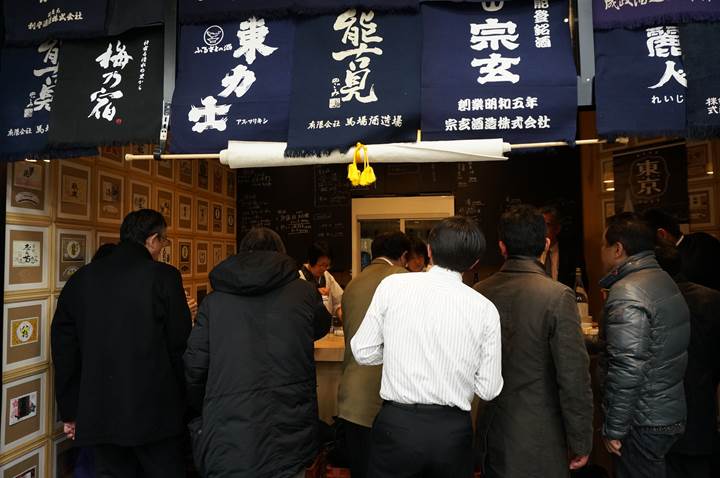 https://japancourse.com/en/standing-bar-2/
Another recommended standing bar in Shinbashi is below.